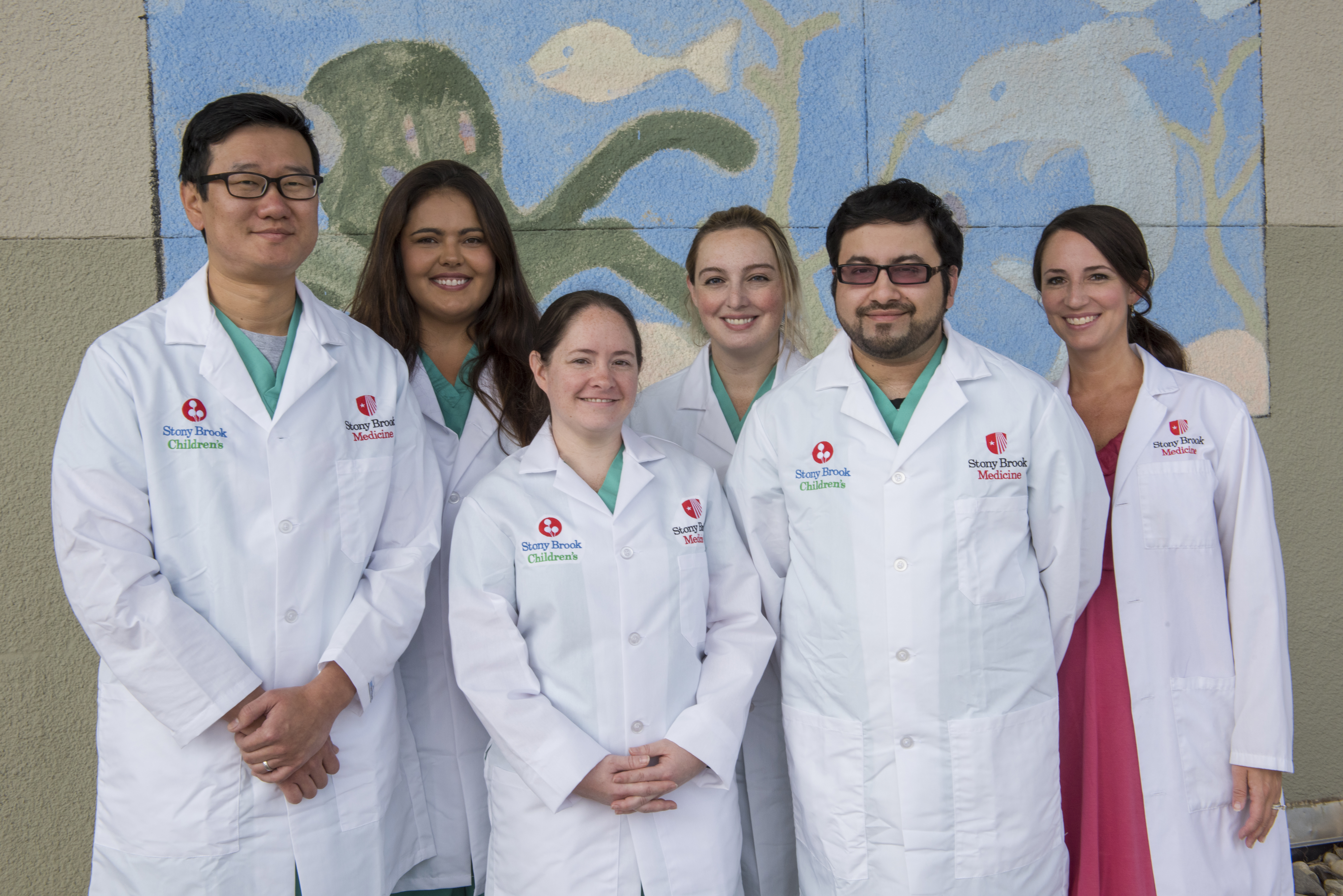 Subspecialty rotations integrate inpatient and outpatient care so that your time spent in each discipline is rich and comprehensive.  This allows the resident to experience the diversity of illness within each subspecialty throughout the spectrum of care, including any procedural aspects.
Stony Brook Pediatric Residents spend a minimum of seven months on subspecialty rotations, with at least five elective months.  Residents are given additional elective time to explore their interests in preperation for their future career paths. 
All residents enroll in a career track at the end of their first year.  These tracks are designed to offer residents greater exposure to subspeciality rotations in their areas of interest.  Our training program provides flexibility for the resident to design a schedule, with the mentorship of their advisor, that meets their unique goals.  Current Stony Brook Children's career tracks include Primary Care Outpatient, Hospital-Based Medicine, Critical Care (PICU, NICU, ED), and Subspeciality.
Stony Brook Medicine's Subspecialty areas include:

- Adolescent Medicine
- Allergy/Immunology
- Cardiology
- Critical Care
- Developmental and Behavioral Pediatrics
- Endocrinology
- Gastroenterology
- Genetics
- Hematology/Oncology
- Infectious Diseases
- Neonatology
- Nephrology
- Pulmonology
- Rheumatology
- Pediatric Dermatology
- Child Neurology
- Child Psychiatry
- Pediatric Ophthalmology
- Pediatric Orthopedics
- Pediatric Otolaryngology
- Pediatric Radiology
- Pediatric Surgery
- Physical Medicine and Rehabilitation