Paul J. Poppers, MD, was appointed as the founding Chairman of the Department of Anesthesiology when Stony Brook University Hospital first opened its doors in 1979. Dr. Poppers decided that the department should emphasize all three aspects of an academic department of anesthesiology. Beginning with Maria Lagade, MD, he hired clinical faculty to provide excellent clinical expertise to the operating room. He initiated a Residency Training Program that welcomed its first residents in 1981. Finally, he recruited Roger S. Brett, MD, PhD to develop a basic science and clinical research program.
When the department celebrated its 10th anniversary with a symposium "The Future of Anesthesiology - The Science and the Practice" in 1989, there were 34 clinical faculty members. The training program had grown to 37 Residents. Four basic scientists were performing NIH-supported research in the department's labs. The accomplishments of the department in terms of clinical anesthesia, intensive care, education and basic research had found national recognition for their quality.


In 1990, the department was saddened by the untimely death of our first basic scientist, Dr. Roger S. Brett, due to non-Hodgkin's lymphoma. We dedicated our departmental library to the memory of Dr. Brett.
Dr. Poppers retired in 1999 as Distinguished Professor of Anesthesiology. He passed away in June 2019.
---

Peter S. A. Glass, MB, ChB became Chairman of Anesthesiology in the Fall of 1999. Dr. Glass continued the three-fold mission of the department. He anticipated the need for an Ambulatory Surgery Center at the Medical Center and worked quickly to have one opened by 2001. The Center, under the direction of F. Barry Florence, M.B., Ch.B., flourished and annually receives distinctions in patient satisfaction. Dr. Glass recognized the importance of the Anesthesiology Department providing direction for the operating room; Kenneth Rosenfeld, MD, an anesthesiologist, became the Medical Director of the Medical Center's Operating Rooms. Dr. Glass has expanded the department and to include over 75 faculty members including three Dental Anesthesiologists. The Residency Program grew to a total of 30 trainees in CA1, CA2 and CA3 and another 10 in PGY1. Eight Dental Anesthesia residents joined the training program. Dr. Glass' vision of the educational mission of the department led to a high emphasis on simulation and the teaching of clinical skills. He broadened the research efforts of the department; at his retirement, there were 6 basic scientists and 4 physician scientists.
In 2004, the Department noted its 25th Anniversary with a special issue of its newsletter containing remembrances of several of the departmental pioneers.
Dr. Glass retired in July 2013 to start a venture in healthcare in the area of office-based surgery. The annual Academic Research Evening has been named in his honor.
---
Kenneth Rosenfeld, MD served as Interim Chair of the Department from July 2013 to August 2014 while a national search for a new Chair was conducted.
---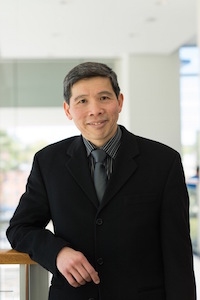 Tong Joo (TJ) Gan, MD, MHS, FRCA became Chairman of Anesthesiology in September 2014. Previously, Dr. Gan, was Professor of Anesthesiology, Vice Chairman for Clinical Research and Faculty Development at Duke University. He was also a faculty at Duke Clinical Research Institute and a Senior Research Fellow at the Duke Center for Integrative Medicine.
Dr. Gan received his medical training at the London Hospital Medical College of the University of London. He is a diplomate of the American Board of Anesthesiology and a fellow of both the Royal College of Anaesthetists of England and the Faculty of Anaesthetists of the Royal College of Surgeons of Ireland. He has attained licensure in acupuncture from the British College of Acupuncture and a Master in Clinical Research from Duke University.
Dr. Gan was a recipient of the Society for Ambulatory Anesthesia Young Investigator Award and the International Anesthesia Research Society (IARS) Clinical Scholar Research Award and is a member of several professional organizations. He is the Past Presidents of the Society for Ambulatory Anesthesia (SAMBA) and the International Society of Anesthetic Pharmacology (ISAP). He serves on the Editorial Board of Anesthesia and Analgesia, Perioperative Medicine, Open Anesthesiology and Journal of Preoperative Science. He is a reviewer for many other scientific journals. He is the author or co-author of over 180 peer-reviewed manuscripts and numerous editorials, reviews and chapters published in medical textbooks.
Dr. Gan left the department at the end of July 2022 to take the position of Division Head of Anesthesiology, Critical Care and Pain Medicine at MD Anderson Cancer Center.
---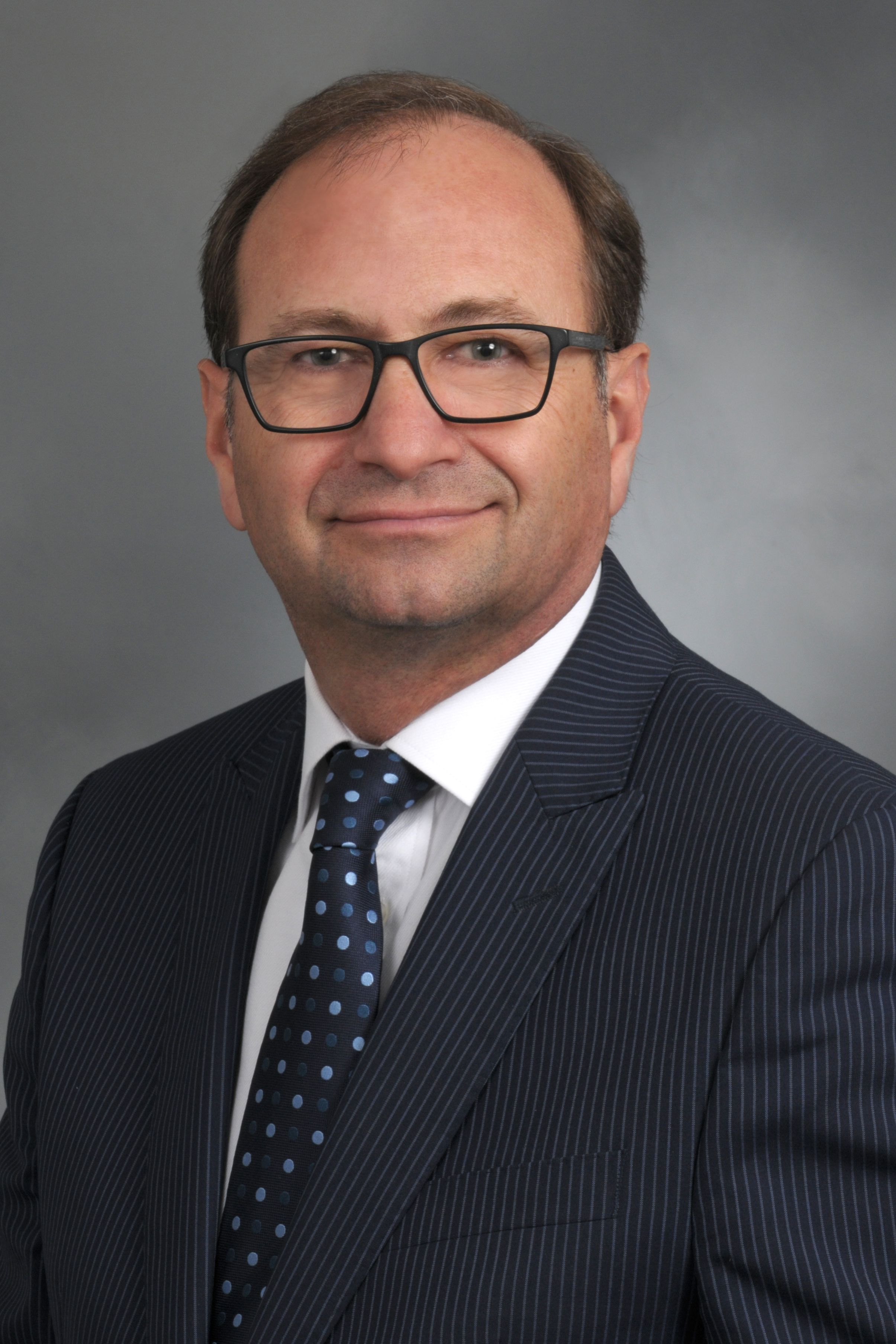 Sergio D. Bergese, MD, CBA, FASA served as Interim Chair of the Department from August 2022 - February 2023.
---
Syed Shah, MD was appointed Interim Chair in February 2023. Dr. Shah is Associate Professor of Anesthesiology, Chief of the Ambulatory Anesthesia Division, and Associate Vice Chair for Clinical Affairs and Administration. He also serves as the Medical Director of the Stony Brook Ambulatory Surgery Center (ASC). Educated at Dow Medical College in Karachi, Pakistan, Dr. Shah completed anesthesiology residency at Westchester County Medical Center and a cardiac anesthesiology fellowship at Stony Brook University Hospital. Dr. Shah is a highly respected clinician, educator, and administrator. Under his leadership, the ASC has seen increasing case volumes while maintaining high ratings for safety, efficiency, and patient satisfaction.