The Division of Cardiothoracic Anesthesiology is comprised of faculty members whose clinical practice focuses on patients undergoing cardiac and thoracic procedures in the operating room and catheterization laboratory. Our continued mission is to offer safe, uncompromising, elite-level care for patients undergoing these procedures, while providing the highest quality educational environment to our residents and medical students.
Division Members
Residency Training
During their cardiothoracic rotation, residents are exposed to a wide variety of cardiac and major aortic cases, including on- and off-pump coronary revascularization surgery, valve repair and replacement, aortic aneurysm and dissection repair. In addition, residents will gain experience in caring for patients with advanced heart failure who require placement of mechanical assist devices such as intra-aortic balloon pumps, ventricular assist devices (VADs) and extra corporeal membrane oxygenation (ECMO). Residents will also gain familiarity with patients undergoing trans-catheter aortic valve replacements (TAVRs) and a multitude of thoracic surgical cases, including pulmonary and esophageal resections.

Residents rotate through the cardiothoracic division for a month-long block starting in the middle of their CA1 year. Additional weeks on the service assigned during their CA-2 and CA-3 years. During their rotation, residents will become proficient in the placement of arterial, central venous and pulmonary artery catheters, double lumen endotracheal tubes and bronchial blockers. Transesophageal echocardiography (TEE) experience will be acquired intraoperatively as well.

In addition to a diverse clinical experience, the cardiothoracic rotation offers a structured didactic program, comprised of a series of faculty lectures. Our faculty are genuinely excited to teach our residents, as well as serve as mentors for residents who wish to pursue academic projects, ranging from clinical research to challenging case reports, during the course of their rotation and residency; our residents have traditionally presented abstracts and complex cases at regional and national meetings.
Recent Division Activity
| | | |
| --- | --- | --- |
| Resident Dr. Chojnowski presenting his Medically Challenging Case at PGA 2019 | | Resident Dr. Ericksen presenting his Medically Challenging Case at ASA 2019 |
Recent Publications
Resident authors denoted by bold type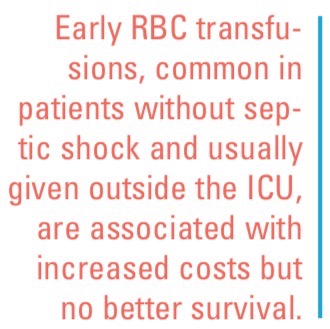 Scott B

,

Tam CW, Moon RS

.
Transfemoral Transcatheter Aortic Valve Replacement in a Patient With Heparin-Induced Thrombocytopenia: Intraoperative Anticoagulation Management With Bivalirudin (Angiomax).
J Cardiothorac Vasc Anesth. 2015 Jan 17.
Noll E, Romeiser J, Sho1dhan S, Madariaga MC, Guo X, Rizwan S,

Al-Bizri E

,

Bennett-Guerrero E

.
Feedback Simulation for Acupressure Training and Skill Assessment.
Simul Healthc. 2017 Aug;12(4):220-225.
Noll E, Shodhan S, Madariaga MC, Page CR, Santangelo D, Guo X,

Al Bizri E

, Pryor AD, Romeiser J,

Bennett-Guerrero E

.
Randomized trial of acupressure to improve patient satisfaction and quality of recovery in hospitalized patients: study protocol for a randomized controlled trial.
Trials. 2017 Mar 7;18(1):110.
Stowell C,

Bennett-Guerrero E

.
The Decision to Transfuse: One Size Might Not Fit All.
Crit Care Med. 2017 May;45(5):908-910
Bampoe S, Odor PM, Dushianthan A,

Bennett-Guerrero E

, Cro S, Gan TJ, Grocott MP, James MF, Mythen MG, O'Malley CM, Roche AM, Rowan K, Burdett E.
Perioperative administration of buffered versus non-buffered crystalloid intravenous fluid to improve outcomes following adult surgical procedures.
Cochrane Database Syst Rev. 2017 Sep 21;9.
DeMaria S Jr.,

Bennett-Guerrero E

.
Examining the Methodology of the Transfusion Requirements in Cardiac Surgery-III (TRICS-III) Trial: Third Time's a Charm?
J Cardiothorac Vasc Anesth. 2018 Feb;32(1):130-131.

Izrailtyan I

, Qiu J, Overdyk FJ, Erslon M, Gan TJ.
Risk factors for cardiopulmonary and respiratory arrest in medical and surgical hospital patients on opioid analgesics and sedatives.
PLoS One. 2018 Mar 22;13(3).
Raghunathan K, Singh M, Nathanson BH,

Bennett-Guerrero E

, Lindenauer PK.
Early Blood Transfusions in Sepsis: Unchanged Survival and Increased Costs.
Am J Crit Care. 2018 May;27(3):205-211.
Noll E, Shodhan S, Varshney A, Gallagher C, Diemunsch P, Florence FB, Romeiser J,

Bennett-Guerrero E

.
Trainability of Cricoid Pressure Force Application: A Simulation-Based Study.
Anesth Analg. 2018 May 9.
Chikwe J,

Zabirowicz E

.
What every surgeon should know about intra-operative evaluation of paravalvular leaks.
Semin Thorac Cardiovasc Surg. 2019 May 8. pii: S1043-0679(19)30089-9.
Recent Presentations
Hua B

,

Poppers J

.
Utility of Intraoperative 3D TEE for Diagnosing Mitral Valve (MV) Prosthetic Failure Immediately Post-Replacement.
Society of Cardiovascular Anesthesiologists 39th Annual Meeting & Workshops. Orlando, FL. 2017

Thalappillil R

,

Scott BH

, Seifert FC.
Resource utilization, Postoperative mortality and morbidity in octogenarians, our experience 10 years later.
ASA 2017

Thalappillil R

,

Izrailtyan I

, McLarty HJ.
Role of intraoperative TEE in identifying previously unrecognized RA thrombus prior to LVAD placement in patient with decompensated idiopathic dilated cardiomyopathy.
ASA 2017

Escobar D

,

Scott B

.
Unilateral Tympanic Membrane Rupture During Robotic-Assisted Laparoscopic Prostatectomy.
ASA 2017

Zia H

,

Oleszak SP

, Andraous W.
Complex Airway Management for Vocal Cord Lesion, Partial Glossectomy, Partial Palatectomy, Tonsillectomy, Pharyngectomy and Radical Neck Dissection combined.
ASA 2017

Izrailtyan I

, Bates A,

Escobar D

.
Non-opioid Perioperative Management of the Patient.
PGA 2017

NaJaveed S

, McLarty A,

Izrailtyan I

.
Use of Prothrombin Complex Concentrate for Hemostasis during Emergent Aortic Surgery in Patient with Refractory Bleeding on Rivaroxaban.
PGA 2017

Smestad A

, Tannous H,

Izrailtyan I

, Parikh P.
Anesthetic Sedation for Valve-in-Valve TAVR in a Patient with Pulmonary Carcinoid Tumor.
PGA 2017

Izrailtyan I

,

Poppers JS

,

Kowal RA

,

Zabirowicz E

, Nie L, Romeiser JL, Gan TJ,

Bennett-Guerrero E

.
Perioperative TEE Continuous Quality Improvement Program.
ASA 2018

Al-Bizri E

,

Lekhraj JS

,

Oleszak SP

.
Complex Airway Management and Lung Isolation In A Patient With Unilateral Vocal Cord Paralysis And Bilateral Neck Dissection.
ASA 2018

Mouch CM

,

Oleszak SP

.
Post Traumatic Stress Disorder After Anesthesia And The Approach To A Patient With A Difficult Airway Refusing Awake Intubation.
ASA 2018

Yau G

,

Oleszak SP

.
Airway Management Of Patient With Goiter & Anterior Mediastinal Mass Undergoing Lower Extremity Surgery.
ASA 2018

Izrailtyan I, Poppers J, Kowal R, Zabirowicz E

, Nie L, Gan TJ,

Bennett-Guerrero E

.
Development and Preliminary Experience with a Novel Quality Improvement Program for Intraoperative Tee.
ASA 2019

Mitchell D

, Dhautal B, Holecek W, Romeiser J,

Poppers JS

, Bilfinger T, Parikh PB,

Bennett-Guerrero E


Low Diastolic Blood Pressure and Aortic Insufficiency after Transcatheter Aortic Valve Replacement.
ASA 2019

Chojnowski R

,

Poppers JS, Atkinson DJ

.
Neuraxial Anesthesia And Epoprostenol Via Bipap For Revision Right Hip Arthroplasty Complicated By Pulmonary Hypertension.
ASA 2019

Tenure R

, Kim ES, McLarty A,

Poppers JS

.
Apparent Iatrogenic Pulmonary Hypertension In A Patient With An Impella And Va Ecmo.
ASA 2019

Chojnowski R

,

Poppers J, Atkinson D

.
Anesthesia Strategy For Hip Arthroplasty Complicated By Pulmonary Hypertension.
PGA 2019
Dhautal B,

Mitchell D

, Holecek W, Romeiser J, Parikh P, Bilfinger T,

Poppers J, Bennett-Guerrero E

.
Low Diastolic Blood Pressure And Aortic Insufficiency After TAVR.
PGA 2019

Ericksen W

, Bannazadeh M,

Izrailtyan I

.
CO2 Angiography For Thrombectomy In Patient With Anaphylactic Contrast Allergy.
PGA 2019