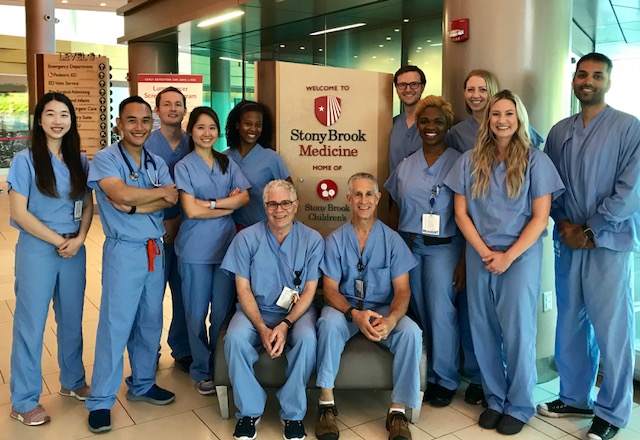 The Division of Dental Anesthesia is responsible for a 3-year accredited dental anesthesia residency program which accepts four residents per year. Following completion of the residency program these dentist anesthesiologists provide anesthesia for patients receiving dental and oral surgical care in multiple venues, i.e., office-based, ambulatory surgical centers, and hospitals. In addition, many of our graduates join the faculty of dental schools to provide didactic and clinical education to pre-doctoral students and post-doctoral residents in multiple specialties. Our graduates have accepted positions in states throughout this country and in Canada.
Our faculty and residents have given poster presentations, oral presentations and workshops at local, regional and national physician and dental anesthesia meetings. Residents and faculty within the Division of Dental Anesthesiology have participated in clinical research and have published in peer reviewed journals.
Division Members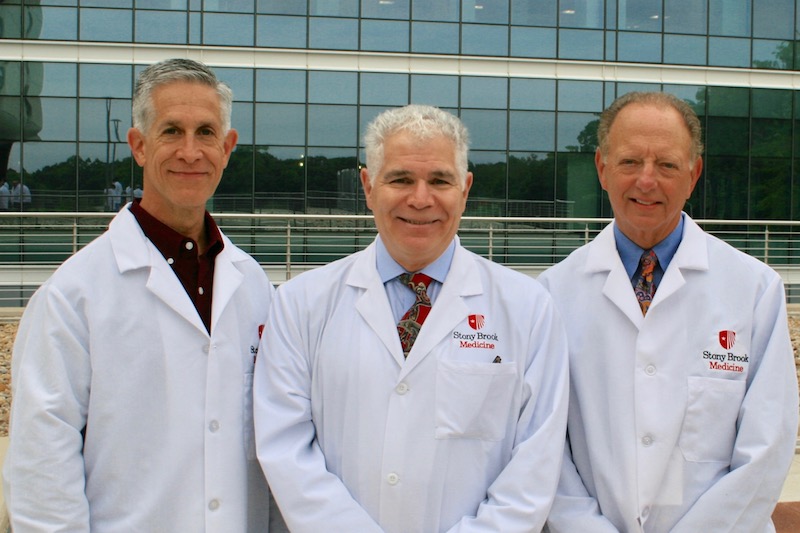 Ralph Epstein, DDS is the Program Director for Dental Anesthesiology Residency and has the academic position of Clinical Associate Professor. Dr. Epstein is a member of the Anesthesia Executive Committee.
Robert Reiner, DMD is the Acting Chair, Hospital Dentistry and Dental Anesthesiology and has the academic position of Clinical Associate Professor. Dr. Reiner is a member of the Medical Board, Perioperative Executive Committee and the Anesthesia Executive Committee.
Martin Boorin, DMD has the academic position of Clinical Assistant Professor.
David Pfeffer, DDS has the academic position of Clinical Assistant Professor.
Residency Training
The Residency Training program for Dental Anesthesia is described in detail on their
website
.
During their training, the dental anesthesia residents are responsible for providing anesthesia care for all types of medical procedures. They are scheduled in a similar way to the physician anesthesia residents except they are not scheduled in the cardiac or obstetric rotations. A major part of the clinical portion of the anesthesia residency program is spent with Dr. Boorin and Dr. Epstein in dental and oral surgery offices providing the full spectrum of anesthesia care in an office-based venue. Dr. Boorin and Dr. Epstein also supervise anesthesia care in the operating room of Stony Brook University Hospital. Dr. Reiner supervises the dental anesthesia residents in Stony Brook School of Dental Medicine and he is also in charge of teaching moderate sedation to the periodontal post-doctoral students.
During the 1st year, the dental anesthesia residents receive extensive training with rotations in Stony Brook University Hospital on the following services: cardiology, internal medicine/medical optimization, radiology, perioperative services and rapid response team. In the 2nd year, the residents continue this training with a 4-week rotation in pediatric medicine. During the 2nd and 3rd years, the residents attend the comprehensive didactic education program provided by the physician faculty within the Stony Brook Department of Anesthesiology. This training includes extensive time in the simulation suite with nationally recognized experts in simulation training.
Clinical anesthesia training in the 1st year takes place in University Hospital, School of Dental Medicine and in private offices. In the 2nd year of the program, clinical training occurs in the main operating room at University Hospital, Northport VA Medical Center, the School of Dental Medicine and in private offices. The third year starts with PACU/ICU rotations where the dental anesthesia resident is the resident in charge of the PACU/ICU for 4-weeks. This is a very challenging rotation but one that brings all aspects of anesthesia care together and prepares the resident for challenging and difficult situations they may encounter once they graduate. Clinical anesthesia training for this year expands to the Stony Brook Ambulatory Surgical Center providing a variation on anesthesia care to pediatric and adult patients in another type of ambulatory venue.
Recent Division Activity
Dr. Ralph H. Epstein, was appointed to a four-year term on the Commission on Dental Accreditation's Review Committee on Postdoctoral General Dentistry Education. The Committee reviews changes in accreditation standards for dental residency programs before they are voted on by the Commission. Dr. Epstein is the only representative from dental anesthesiology on this committee. (October 2014). Dr. Epstein is an extended member of the NYS Board for Dentistry and is a past Chair of the Board for Dentistry and Chair of the Anesthesia Committee.



Resident Dr. Rashewsky first place in the US Poster Presentation at the Annual Meeting of the American Dental Society of Anesthesiology.


Resident Dr. Zia presenting his poster at the ASA Meeting


1st Year Dental Anesthesiology Residents (Vy Nguyen, Jennifer Kim, Erica Simms, Brandon Key) took part as vaccinators in administering the COVID-19 Pfizer vaccine to 194 students, residents, faculty, and staff at Stony Brook Dental School of Medicine.
Recent Publications
Resident authors denoted by bold type
Chen G, Cheung R

, Tom JW. Hepatitis: Sedation and Anesthesia Implications. Anesth Prog. 2017 Summer;64(2):106-118

Guthrie DB

, Pezzollo JP, Lam DK,

Epstein RH

. Tracheopulmonary Complications of a Malpositioned Nasogastric Tube. Anesth Prog. 2020 Sep 1;67(3):151-157.

Guthrie DB

,

Boorin MR

, Sisti AR,

Epstein RH

, Romeiser JL, Lam DK, Gan TJ, Bennett-Guerrero E. Retrospective Comparison of Intramuscular Admixtures of Ketamine and Dexmedetomidine Versus Ketamine and Midazolam for Preoperative Sedation. Anesth Prog. 2021 Mar 1;68(1):3-9.
Recent Presentations
Brar C

, Andraous WF. Ludwig's Angina Complications and Difficult Airway Algorithm Application to an Emergency Case. ASA 2019

Brar C

, Andraous W. Ludwig's Angina Complications And Difficult Airway Algorithm Application. PGA 2019
Taft A,

Lee A

, Richman DC, Gupta AK. Pre-Operative Evaluation and Intraoperative Management of a Patient with EDAC (Excessive dynamic airways collapse). PGA 2020