With a reputation as a leading authority on pain management, the Center for Pain Management at Stony Brook University Medical Center has served Long Island since 1982. Our program uses the biopsychosocial model of medicine to treat chronic and acute pain, provide palliative care, and improve the functionality and quality of life of our patients. We work in partnership with area physicians to offer consultations, diagnoses, plans of treatment and multidisciplinary care before returning the patient to his or her primary care doctor.

In 2023, the Stony Brook Center for Pain Management moved to the Advanced Specialty Care Pavilion in Lake Grove at the Smith Haven Mall. It is Stony Brook Medicine's newest and most spacious, multispecialty care facility. Featuring a modern, open-concept layout, occupying approximately 170,000 square feet, our new office more than doubles the square footage of our prior office. The office is equipped with 9 exam rooms, 3 fully functional fluoroscopy suites, and an 8 bay PACU area. The increased space was vital to accommodate our growing clinical practice and to continue to improve the educational experience for our medical students, residents, and fellows.
Division Members
Residency Training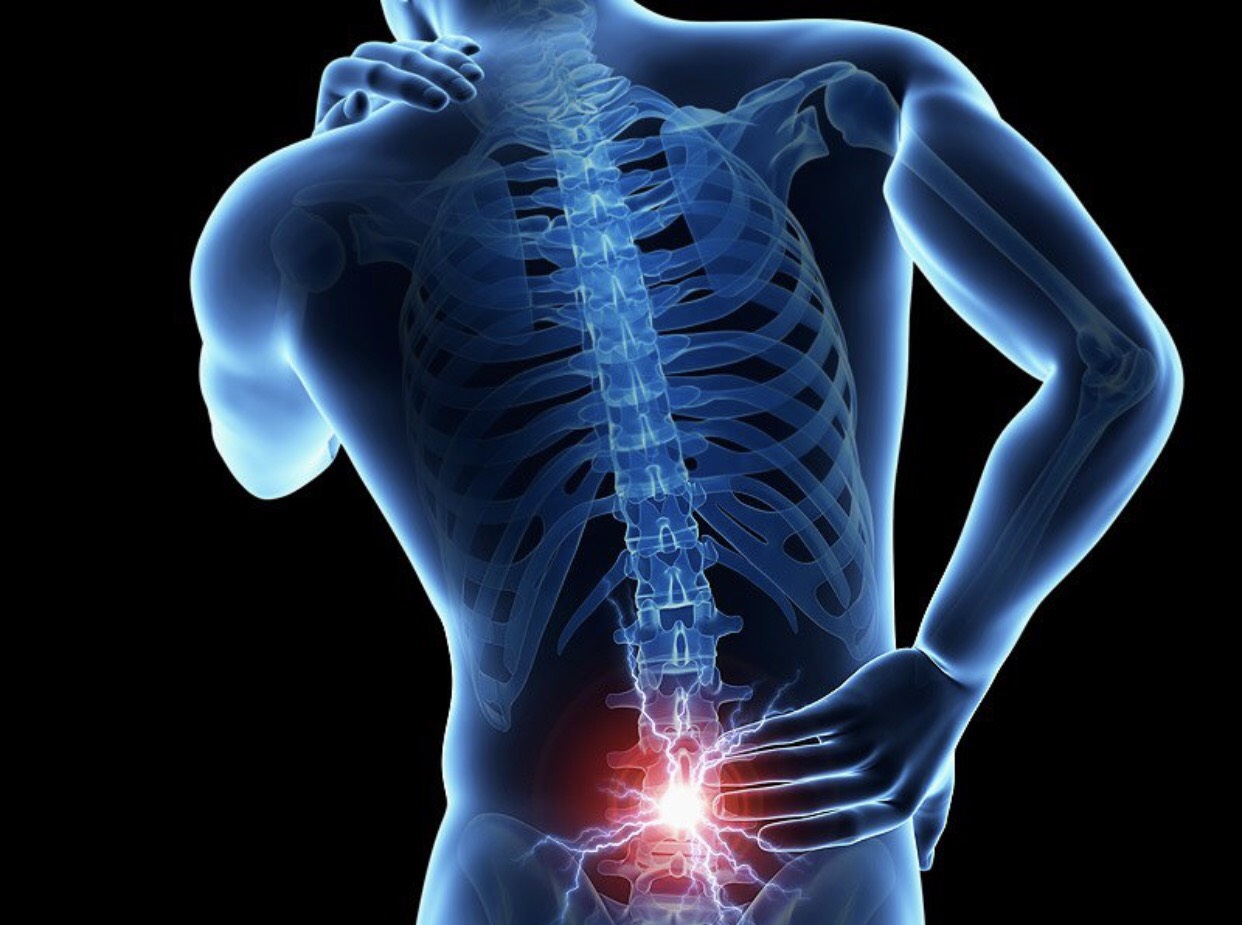 The Center for Pain Management utilizes a multi-disciplinary approach for the treatment of pain. Residents will be exposed to chronic, acute, and subacute pain including cancer, neuropathic, somatic, and visceral pain. Residents will learn to perform an initial assessment of the patient with chronic pain, decide on appropriate diagnostic testing, develop skills in performing diagnostic and therapeutic procedures, and learn the appropriate use of pharmacotherapy. In addition, the resident will develop communication skills that will help develop a professional and therapeutic relationship with chronic pain patients.
There is an in-office fluoroscopy suite for epidural, facet, major joint, peripheral nerve blocks, and sympathetic nerve block procedures. Ultrasound guided injections are also utilized. Residents will also be exposed to traditional spinal cord stimulation, as well as dorsal root ganglion stimulation and other treatment modalities such as Botox and IV infusion therapies.
Trainees will greatly expand their knowledge base, skills, and judgment so that they can recognize and manage complications associated with chronic pain. Residents receive hands on training to give them the skills necessary for their fellowship and future careers.
The CA-2 rotation is a one month rotation. [Pain Rotation Primer]
The three month elective in the CA-3 year is structured as a "mini-fellowship". Residents on the rotation will participate in journal club presentations and receive several core lectures. [CA-3 Mini-Fellowship]
▶ The life of a Resident on the Chronic Pain Rotation ...
Recent Division Activity

The Pain Center was a sponsor at the CRPS Walk


Article in Newsday quoted

Dr. William Caldwell

about the diagnosis and treatment of CRPS.


The reception area of the newly opened Center for Pain Management.


A patient treatment room in the newly opened Center for Pain Management.
Recent Publications
Resident authors denoted by bold type
Recent Presentations
Mathew A

, Adsumelli R,

Gupta AK

, Richman DC. Propofol Associated Acute Pancreatitis Following General Anesthesia: A Case Report. Perioperative Medicine Summit, Orlando Mar 2020
Zaidi D,

Shim HB

, Shekane P. Intractable Ischemic Limb Pain Treated with Sympathetic Block. ASA 2019

Kim BS, Kang RS

,

Caldwell W.

Treatment of Neuropathic Pain Secondary to Chronic Graft-vs-Host Disease with Spinal Cord Stimulator. ASRA 19th Annual Pain Meeting 2020

Bracero LA

,

Caldwell W.

CRPS After Total Hip Arthroplasty Managed with Dorsal Root Ganglion Stimulation. PGA 2020

Watson E

,

Shim HB

. Airway Management of a Patient with Recurrent Basal Cell Carcinoma with Reconstructive Tissue Flap, Limited Mouth Opening and Loose Dental Bridge. ASA 2020

Figueroa C, Kang RS

,

Kaushal AK

. Hypertonia Observed After Omnipaque Administration. ASA 2020

Kant I

,

Lokshina I

, Wang E. Post Dural Puncture Headache Prevention With Abdominal Binder And Bowel Regimen. PGA 2020

Bracero L

,

Gupta A

. Challenges in Clinical Management of Complex Regional Pain Syndrome (crps) Due to Covid-19 Outbreak in New York. ASA 2020

Kang RS, Figueroa C, Chojnowski R

,

Gupta AK

. Complete Resolution of Phantom Limb Pain After Lumbar Sympathetic Block. ASA 2020

Kang RS, Kim BS

,

Gupta AK

. Treatment of Phantom Limb Pain: Two Case Studies And Literature. PGA 2020

Bracero LA

,

Gupta AK

. Upper Extremity Improvement With Spinal Cord Stimulation for Back and Leg Pain. PGA 2020

Kant I

, Labiak J,

Gupta A

. Bilateral Sacroiliac Joint Fusion For Chronic Back Pain. PGA 2020

Taft A, Lee A

, Richman DC,

Gupta AK

. Pre-Operative Evaluation and Intraoperative Management of a Patient with EDAC (Excessive dynamic airways collapse). PGA 2020

Bracero LA

,

Gupta AK

. Challenges in Clinical Management of Complex Regional Pain Syndrome Due to COVID-19 Outbreak in New York. North American Neuromodulation Society 2021

Shah R

, Mikell C,

Gupta AK

. Cingulotomy for Chronic Lower Extremity Pain After Failed Neuromodulation and DREZ. North American Neuromodulation Society 2021

Kim BS, Kang RS

,

Shim H

. Treatment of CPRS in the Setting of Newly Diagnosed Breast Cancer. North American Neuromodulation Society 2021

Mena S, Ma S

,

Kaushal A

. Persistent Hiccups after a Cervical Epidural Steroid Injection. ASA 2021

Kim B, Xiao A

, Jiang Y,

Caldwell WM

. Fluoroscopic Guided Aspiration And Caudal Epidural For Treatment Of Symptomatic Tarlov Cyst. ASA 2021

Kang RS, Taft A, Wu D

,

Gupta AK

. Airway Management Of A Patient With Zonisamide Induced Toxic Epidermal Necrolysis. ASA 2021

Kozlowski P

,

Gupta AK

. Superior Hypogastric Plexus Block For Chronic Bladder Pain: Two Case Studies. ASA 2021

Kozlowski P

,

Gupta AK

. Myofascial Pain After Covid-19 Vaccination And After Recovery From Covid-19: A Case Series. ASA 2021

Zhu M, Jin Z

,

Gupta AK

. Stellate Ganglion Block For Unstable Ventricular Tachycardia In Anticoagulated Patient. ASA 2021

Kang R

,

Gupta AK

. Treatment of Phantom Limb Pain: Two Case Studies and Literature Review. NYSIPP 2021

Kozlowski P, Shafai A

,

Gupta AK

. Successful Treatment of Bilateral Supraorbital Neuralgia Utilizing Both Pulsed and Thermal Radiofrequency Ablation. NYSIPP 2021

Shafai A, Kozlowski P

,

Gupta AK

. Series of Intra-articular Wrist Injections for Chronic Wrist Pain Due to Lack of Access to Care from the COVID-19 Pandemic. NYSIPP 2021

Shafai A, Kozlowski P, Wu D

,

Caldwell W

. Spinal Cord Stimulation for Treatment of Refractory Phantom Limb Pain. NYSIPP 2021

Shafai A, Kozlowski P, Koh J

,

Gupta AK

. Successful Treatment of Occipital Neuralgia Caused by VP Shunt Placement Using Cervical Radiofrequency Ablation. NYSIPP 2021

Mena S, Parikh S

,

Desai A

. Neuraxial Analgesia For A Sacral Decubitus Ulcer. PGA 2021

Kang R, Shuaib K, Parikh S

,

Desai A

. Epidural Analgesia For Chemical Pleurodesis. PGA 2021

Mena S, Kang RS

,

Caldwell W

. Spinal Cord Stimulation for Sciatic Pain in Seronegative Neuromyelitis Optica Spectrum Disorder. IARS 2022

Mena S, Kang RS

,

Caldwell W

. Spinal Cord Stimulation for Sciatic Pain in Seronegative Neuromyelitis Optica Spectrum Disorder. ASA 2022

Elias M, Kang RS

,

Kaushal AK

. Treatment of Umbilical Hernia Pain with Ultrasound-guided Abdominal Botox Injections. ASA 2022

Hafeman M

,

Desai AG

, Moore RP. High Thoracic Erector Spinae Plane (ESP) Block for Humeral Osteotomy. ASA 2022

Kozlowski P, Turkiew E

,

Desai AG

, Bennici LA, Moore RP. Opioid Free Thoracolumbar Fusion in a Pediatric Patient with a Polysubstance Abuse History. ASA 2022
faculty photos by Jeanne Neville