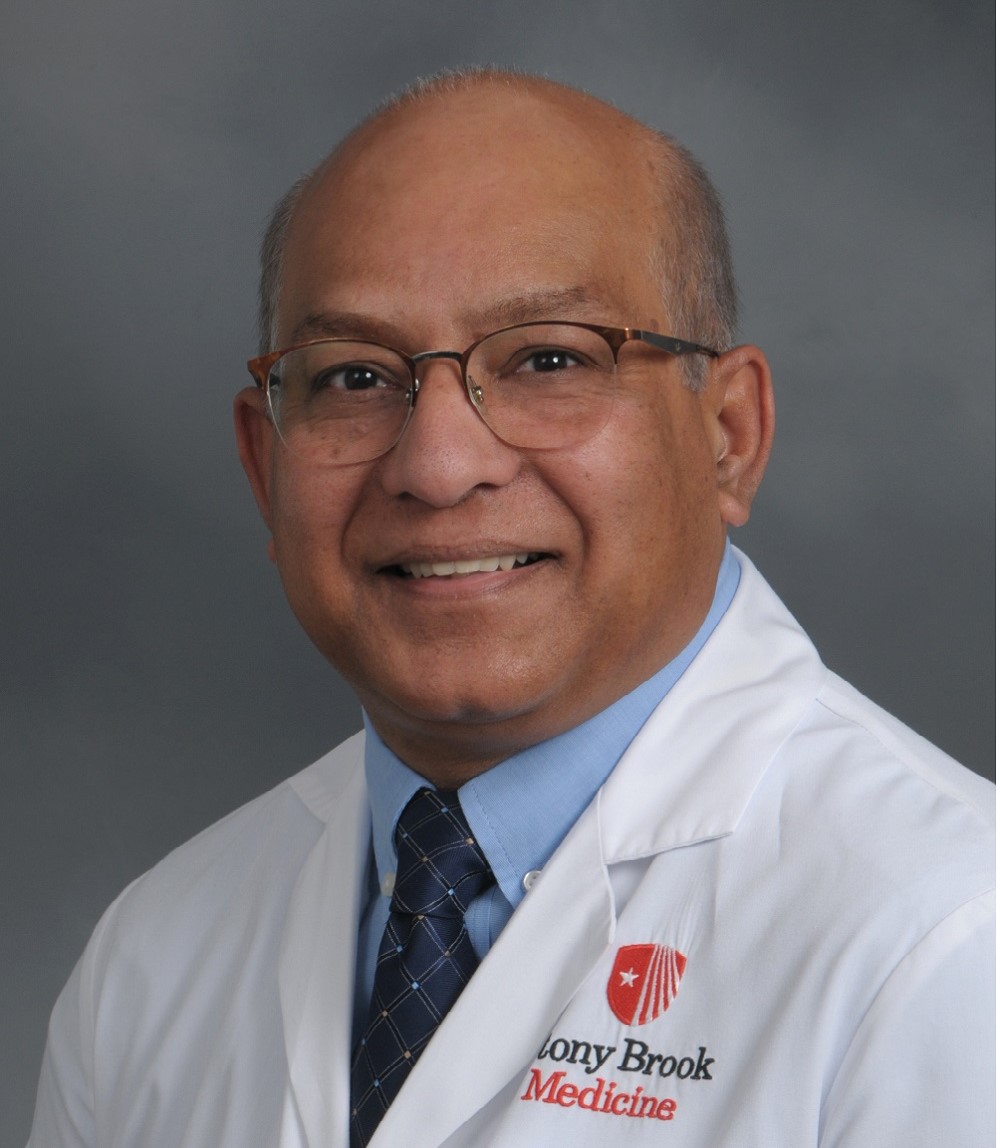 The Department of Anesthesiology at Stony Brook Renaissance School of Medicine is a team of more than 200 physicians, CRNAs, physician scientists, basic scientists and trainees, all working together to deliver exceptional patient care, educate the next generation of transformational leaders and conduct innovative research in anesthesiology, pain, critical care and perioperative medicine. It is the largest academic medical center on Long Island serving the population of Suffolk county and beyond.
The practice of anesthesiology continues to grow, as is evidenced in the wide scope of practice the specialty is involved in. Today, anesthesiologists work not only in the operating room, but also in the labor and delivery suite and the intensive care. Anesthesiologists also play a prominent role in acute and chronic pain management, as well as in perioperative medicine, where anesthesiologists prepare patients for surgery and implement strategies to minimize surgical stress and enhance patient's postoperative recovery. We apply the most up-to-date evidence based practice to deliver the most compassionate care.
Stony Brook Anesthesiology fosters a dynamic workplace culture of inclusivity and respect. We value diversity and community outreach. Faculty and residents regularly participate in mission trips around the world.
Stony Brook is ideally situated midway between the excitement of New York City and the world famous beaches of the Hamptons. The university offers a tremendous diversity of outdoor and cultural activities of its own; however, Manhattan and the beautiful beaches are within easy reach. When combined with the village atmosphere and safety of Stony Brook and with one of the best school districts in the nation, it is not surprising that this is one of the most sought after areas in the Northeast.
We appreciate your interest in our department and encourage you to visit the department website and please contact us with any questions you may have.