Our department has several giving opportunities. Use this
link
, type "anesth" in the search box and select from:
Anesthesia and Pain Management
Anesthesiology Department Fund for Excellence
Hospital Dentistry and Anesthesiology Fund
The Farrokh R. Maneksha Award in Pain Management within the Department of Anesthesiology
The Paul J. Poppers, MD Distinguished Visiting Lectureship in Anesthesiology Endowed Intent Fund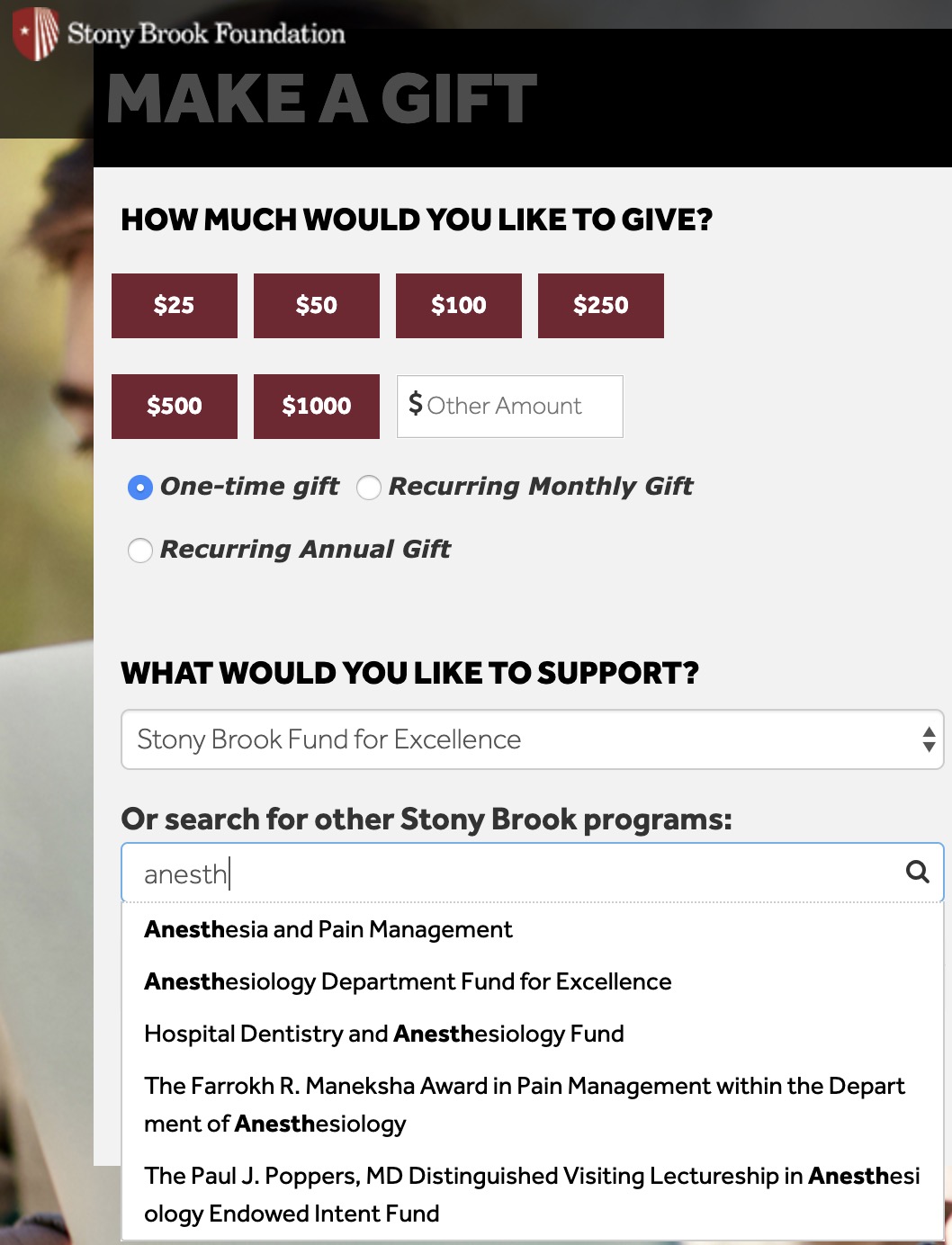 Information about making gifts by mail.
Gifts of securities and wire transfers are also possible with assistance from the Stony Brook Advancement Office. Please contact
Nina D'Alessandro
at 631-444-2693 for detailed information about these options.