Volume 24 Number 5 Stony Brook, NY September 2015

Elliott Bennett-Guerrero, MD
Dr. Bennett-Guerrero comes to us from Duke University where he was Professor of Anesthesiology and Director of Perioperative Clinical Research at the Duke Clinical Research Institute. He is a graduate of Harvard Medical School and completed his training in cardiac anesthesiology and critical care medicine at Duke. He is board-certified in anesthesiology and critical care medicine.
Elliott's research interests include the safety and effectiveness of blood transfusion, surgical site infection, and postoperative morbidity. He has received significant funding (~$40 million) from numerous sources including the NIH as well as industry, and has led diverse clinical research projects including large multicenter randomized trials, pharmacokinetic studies, healthy volunteer studies, and large database analyses.
On the national level, Dr. Bennett-Guerrero reviews grant applications to the National Heart, Lung, and Blood Institute at NIH, and is associate editor of Critical Care Medicine. He also serves on the editorial boards for Perioperative Medicine and the Journal of Cardiothoracic and Vascular Anesthesia.


Aysha Hasan, MD
Dr. Hasan is a Pediatric Anesthesiologist with a strong interest in not only the clinical and teaching spectrum of medicine but also health care policy and legislative matters. She recently completed a fellowship in Pediatric Anesthesia at Children's National Medical Center in Washington, DC. There, she also completed a course on health care policy. Having a strong interest in teaching, Aysha taught first responders throughout the east coast of the importance of various tools in emergency airway situations. She is ecstatic to be joining Stony Brook University Hospital this fall and looks forward to being a part of an esteemed group of people.


Sherwin Park, MD
Completing his residency this past July here at Stony Brook University Department of Anesthesiology, Dr. Park is proud to join his new colleagues as a staff general anesthesiologist. Growing up in Glen Cove, NY, he attended medical school at Stony Brook as well. Though not yet having a particular area of focus, he hopes to develop academic and clinical interests in the near future. His other interests include spending time with family, friends and in the outdoors. Sherwin is thankful for all of those who helped him grow professionally over the past years, and is proud to be a new addition to the growing department.



| | |
| --- | --- |
| Dr. Igor Izrailtyan, Associate Professor and Director of Perioperative Echocardiography has been elected as Fellow of the American College of Cardiology (FACC). Fellowship is one of the most distinguished designations the American College of Cardiology offers its members, and is the ultimate recognition of professional achievement. Based on outstanding credentials, achievements and community contributions to cardiovascular medicine, those who are elected to Fellowship signal to peers and patients their commitment to quality cardiovascular care through use of the FACC designation. Fellows of the ACC come from all specialties within cardiology and include adult cardiologists, pediatric cardiologists, interventional cardiologists, surgeons, researchers, academicians, specialists in a cardiovascular-related field and cardiovascular team members with advanced degrees. | |

The new publication in the Journal of Neuroscience, The Effect of Body Posture on Brain Glymphatic Transport, by Drs. Hedok Lee, Helene Benveniste and colleagues has received considerable attention in the media. The research is also featured as a SB Newsroom

Press Release

.

The research group has used dynamic contrast MRI for several years to examine the glymphatic pathway in rodent models. The glymphatic system helps clear waste such as β amyloid and tau proteins from the brain. It is particularly active during sleep. In this paper, the group compared the efficiency of the glymphatic system for rats sleeping in the lateral, supine and prone positions. The system was most effective the lateral position. Testing in humans remains to be done. However, the lateral position is the one favored by sleeping humans (and many other animals). Maybe this evolved for a good reason!




Dr. Marco Palmieri and his colleague's research on Platelet-rich plasma (PRP) was featured in the August 2015 issue of Pain Medicine News. Dr. Roger Moon presented the findings at the American Academy of Pain Medicine's 2105 Annual Meeting. They reported a temporary reduction in pain scores and physical/social function of patients injected with PRP. However, Dr. Palmieri said that this is just the first step in determining the efficacy of the treatment. The group will be enrolling additional patients into the study so that they can examine different subgroups. The end goal is to determine objectively whether the treatment is effective.

"Parmieri M, Moon R, Benveniste H, Shroyer L, Romeiser J, Abbott J, Durkin B. Pain, Functional, and Behavioral Outcomes in Patients Undergoing Platelet Rich Plasma (PRP) Injection for Cervical and Lumbar Facet Arthropathy."
Figure from Galbavy et al.

Figure from Komatsu et al.
Srini Pentyala
Our department presented the 12th annual Science And Research Awareness Series (

SARAS

) in July. 125 high school students from all over the country spent 3 weeks at Stony Brook Medicine interacting with more than 70 faculty members. We also hosted another 35 students from China for a few days. The program was a great success based on the comments ot the students and their parents!
The closing day ceremonies were a big hit; we organized for the first time, a SARAS talent show. 35 performers showcased their talent ranging from dancing to singing to beat-boxing.


Photos

and

Talent Show Videos

from SARAS 2015 are available on the web for your viewing pleasure!
Many thanks to all the faculty and staff who were involved in organizing and presenting at this annual three week program.
"NY Bridge" by Saikat Chakraborty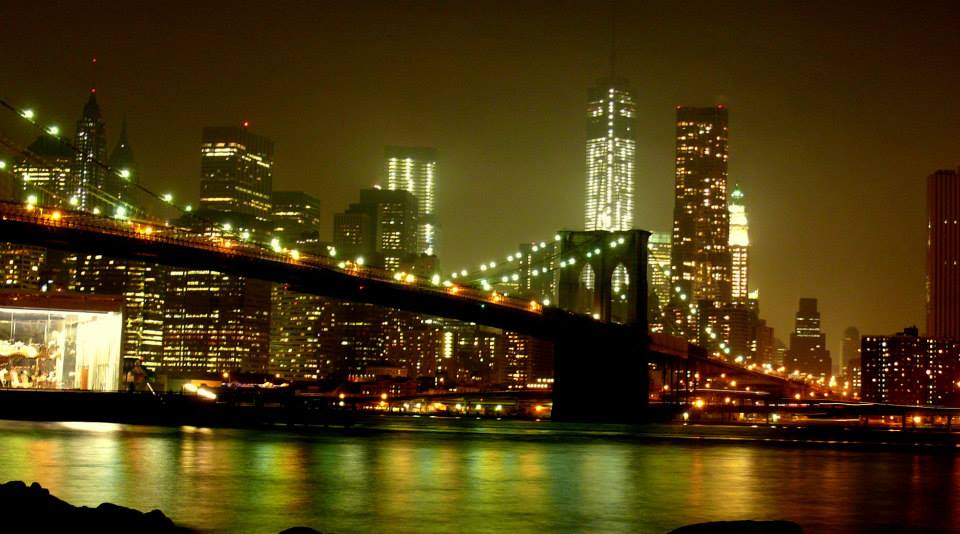 Jim Dilger
The car sculpture in last month's SleepTalker is outside of the Light Engineering Building on the main SBU campus. It is certainly "light" for a car!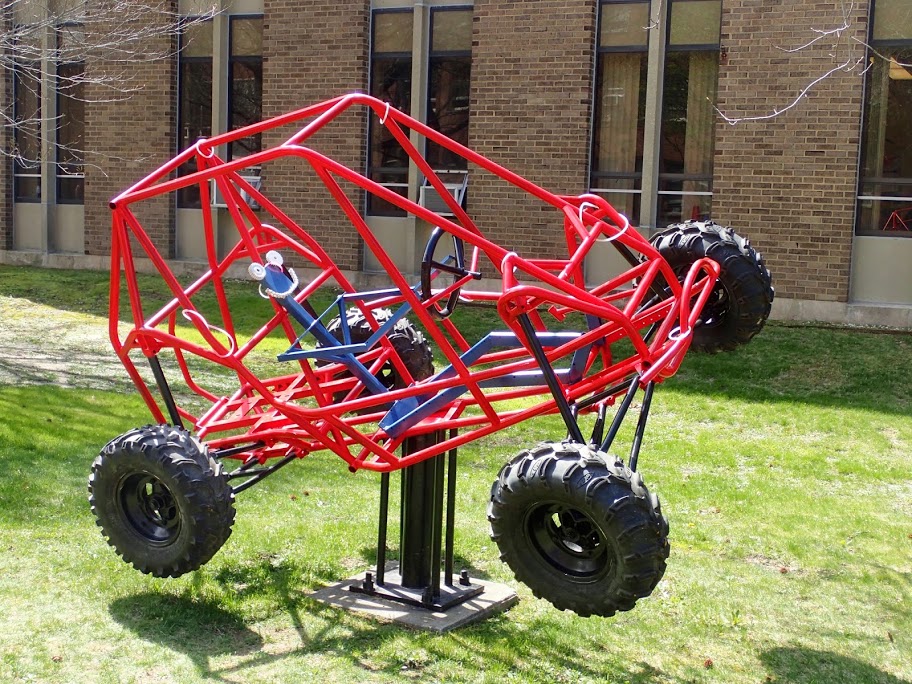 Jean Abbott sent some sunflowers for this month. East Campus this time. Thanks Jean!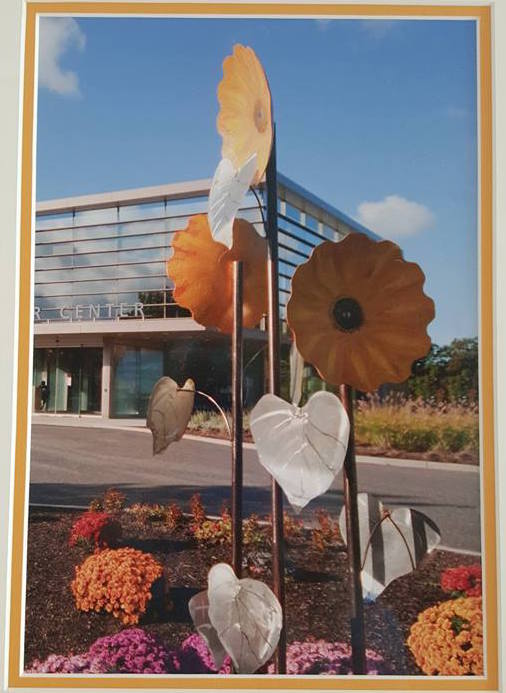 ---
SleepTalker, the Stony Brook Anesthesiology Newsletter is published by the Department of Anesthesiology,
Stony Brook Medicine, Stony Brook, NY.
Tong Joo Gan, M.D., Chairman.
Editorial Board: James P. Dilger, Ph.D., Stephen A. Vitkun, M.D., M.B.A., Ph.D., Marisa Barone-Citrano.
---