2017 Peter Glass Academic Research Evening
Thursday, May 11, 2017
3:30 pm to 8:00 pm
Wang Center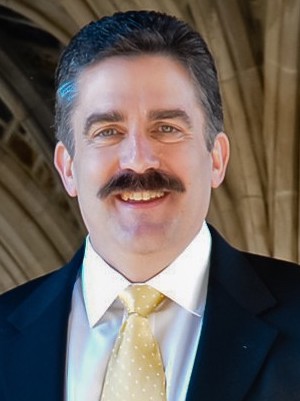 This year's Keynote Speaker is
Mark F. Newman, MD
, the Merel H. Harmel Professor of Anesthesiology at Duke University and President of the Duke Private Diagnostic Clinic. Dr. Newman's relationship with Duke University began in 1988 when he joined the fellowship program in cardiac anesthesiology following medical school at the University of Louisville and residency at Wilford Hall United States Air Force Medical Center. During his fellowship, he trained under Jerry Reves, MD, and James Blumenthal, PhD. This training stimulated an interest in neurological outcomes research that developed into a lifelong mission to improve perioperative patient outcomes.
In 2001, Dr. Newman developed the Multicenter Perioperative Outcomes Research Group of the Duke Clinical Research Institute to study strategies that would improve outcomes of patients undergoing surgery and anesthesia. Grants from organizations, such as the National Institute of Health; the American Heart Association; the Anesthesia Patient Safety Foundation; and the International Anesthesia Research Society, facilitated his research on the impact of perioperative outcomes (neurocognitive decline, stroke, myocardial infarction, and renal injury) on quality of life following cardiac surgery. Dr. Newman's research identified the demographic, procedural, and genetic risk factors for neurocognitive dysfunction after surgery. The results have led to several interventional trials attempting to reduce the incidence of this devastating post-surgical outcome.
Dr. Newman was named Chairman of the Department of Anesthesiology at Duke University in 2001, a post he held for 13 years. During his chairmanship, he worked to further the department's educational program, develop faculty, and improve clinical operations. Within the residency program, Dr. Newman integrated advanced clinical and research training without prolonging the duration of the traditional residency and fellowship. He has mentored over 30 fellows in cardiothoracic anesthesiology. Many of his protégés have gone on to become successful leaders of academic medicine. Dr. Newman created five endowed professorships at Duke.
Dr. Newman has received numerous awards, including the Bernard H. Eliasberg Medal for significant contributions to the field of anesthesia, critical care, and pain management; the Golden Stump Award for key contributions to the field of perioperative neuroprotection; and the 2012 Duke Distinguished Faculty Award. Dr. Newman is the senior editor of the textbook
Perioperative Medicine: Managing for Outcome
and a co-editor of
Anesthesiology
, a principal textbook of anesthesiology used globally for teaching and reference. He has also written book chapters, editorials, and over 200 manuscripts.
Dr. Newman's keynote address is entitled "Managing for Outcome: Strategies for Prevention of Perioperative Neurological Injury".