The Division of Orthopedics and Plastics Anesthesia is under the direction of Dr. Syed Azim. The team works closely with the Acute Pain Service and Orthopedic surgeons to assure that the patients' entire perioperative experience is pleasant.

Stony Brook University Hospital is one of the largest Trauma Centers in the nation, thereby allowing residents to participate in providing safe and effective anesthesia care to orthopedic trauma, which encompasses spinal fractures, acetabulum, pelvic fractures and multiple extremity fractures. This includes patients with unstable cervical spinals requiring advanced airway management techniques and advanced fluid and coagulation management strategies. The Division of Orthopedic Anesthesia also serves a large patient population requiring total joint replacement, adult spine surgery, elective orthopedic trauma surgery, sports medicine, hand surgery and a variety of plastic surgeries. The Division includes regional anesthesiologists trained in the delivery of state-of-the-art neuroaxial and peripheral nerve blocks for improved patient care. The Division is proud to have participated in the care of patients who have had both hands reattached in an eleven-hour surgical procedure after an industrial accident. This case gained both national and international publicity, demonstrating the excellence of care provided here at Stony Brook University Hospital.

Our first year anesthesia residents traditionally staff the Orthopedic Surgery/Plastic Surgery rotation. This allows us to introduce, early in our residents' career, the many different regional techniques available to provide both surgical and postoperative anesthesia and analgesia. In addition, our patients vary in age, providing our service with a diverse patient population often with challenging co-existing morbidities.
Division Members
Residency Training
CA1 residents have a 4-week mandatory rotation closely supervised by the faculty in the division. Typically, residents receive a welcoming e-mail from our educational director explaining what to expect during this rotation, detailed goals and objectives, and a list of the topics needed to be discussed intraoperatively with the faculty during the rotation. We place a lot of emphasis on intraoperative teaching. There is also an exit quiz/ test at the end of the rotation.

This rotation also offers a great learning opportunity for the residents, as the nature of the cases are different every day since our patient population is diverse. Cases could range from an elderly patient with many co-morbidities having a fragility hip fracture to a penetrating multiple Ortho trauma needed advanced airway technique or to manage a complex trauma patient involving multiple specialties with pelvic fracture, to a simple sports related knee arthroscopy or elective joint replacement, spine and breast surgery.

The residents are also exposed to variety of acute pain procedures, and learn how to manage the acute postoperative pain.


Recent Division Activity
In collaboration with the University of Pennsylvania, we are conducting the REGAIN trial, a Multicenter randomized controlled trial which compares survival, functional recovery, cognitive outcomes and postoperative adverse events among patients age 50 and older receiving spinal vs GA for hip fracture surgery. By comparing two universally available, basic anesthetic approaches (General or Neuro-axial anesthesia), the results of the REGAIN trial will directly and immediately affect patient decision-making, care and outcomes for the more than 300,000 US patients who require surgery to treat hip fractures each year. In addition, it will help the more than 8.5 million older adults who face decisions about anesthesia for other major surgeries in the US annually.

| | | |
| --- | --- | --- |
| Dr. Azim, Resident Dr. Na Javeed, Resident Dr. Georges and Dr. Landman at the ASA meeting | | Resident Dr. Adrahtas at the IARS meeting |
| | | (left) Dr. Azim and Stony Brook orthopedic surgeon Dr. James Nicholson were panelists speaking on "Procedure Specific Case Discussion in Orthopedics" at the American Society for Enhanced Recovery (ASER) meeting |
Recent Publications
Resident authors denoted by bold type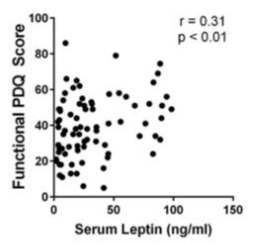 Noll E, Shodhan S, Madariaga MC, Page CR, Santangelo D,

Guo X

,

Al Bizri E

, Pryor AD, Romeiser J, Bennett-Guerrero E. Randomized trial of acupressure to improve patient satisfaction and quality of recovery in hospitalized patients: study protocol for a randomized controlled trial. Trials. 2017 Mar 7;18(1):110
Noll E, Romeiser J, Shodhan S, Madariaga MC,

Guo X

, Rizwan S,

Al Bizri E

, Bennett-Guerrero E. Feedback Simulation for Acupressure Training and Skill Assessment. Simul Healthc. 2017 Jun 12

Azim S

, Nicholson J, Rebecchi MJ, Galbavy W, Feng T, Rizwan S, Reinsel RA, Kaczocha M, Benveniste H, Interleukin-6 and leptin levels are associated with preoperative pain severity in patients with osteoarthritis but not with acute pain after total knee arthroplasty. Knee. 2018 Jan;25(1):25-33
Kaczocha M,

Azim S

, Nicholson J, Rebecchi MJ, Lu Y, Feng T, Romeiser JL, Reinsel R, Rizwan S, Shodhan S, Volkow ND, Benveniste H. Intrathecal morphine administration reduces postoperative pain and peripheral endocannabinoid levels in total knee arthroplasty patients: a randomized clinical trial. BMC Anesthesiol. 2018 Feb 27;18(1):27
Recent Presentations
Adrahtas D

,

Azim S

. Multi-trauma patient with deteriorating mental status in PACU: Isolated Cerebral Fat Embolism. ASA 2017

Thalappillil R

,

Azim S

. Awake fiberoptic intubation in a morbidly obese male with large right submandibular and sublingual abscesses: a comprehensive, multimodal approach. ASA 2017

Na Javeed S

,

Azim S

. Cardiac Arrest after Tourniquet Release for Knee Arthroplasty or Anaphylaxis. ASA 2017

Adrahtas D

,

Azim S

. 74 year old patient with a resting heart rate of 31 presenting for elective surgery: A case report and anesthetic considerations. IARS 2017

Khalili M

, Adsumelli R,

Azim S

. Coronary Vasospasm: Implications for Treatment of Cardiac Arrest during Anesthesia. PGA 2017

Thalappillil R

,

Azim S

. Airway Management in a Septic Morbidly Obese Male with Significant Submandibular and Sublingual Abscesses Presenting for Emergent Oral Surgery: A Comprehensive, Multimodal Approach. PGA 2017

Wetcher A, Bacon J

,

Azim S

, Beg T. Pulmonary and Brain Fat Embolism Syndrome. PGA 2017

Yau G

,

Azim SA

, Steinberg ES. Atypical Postpartum Headache: PDPH Or Preeclampsia? ASA 2018

Vojdani R

,

Khalili M

, Adsumelli RS,

Azim SA

. Coronary Vasospasm: Implications For Treatment Of Cardiac Arrest During Anesthesia. ASA 2018