| | | |
| --- | --- | --- |
| Volume 36 Number 6 | Stony Brook, NY | < December 2021 > |
| | | |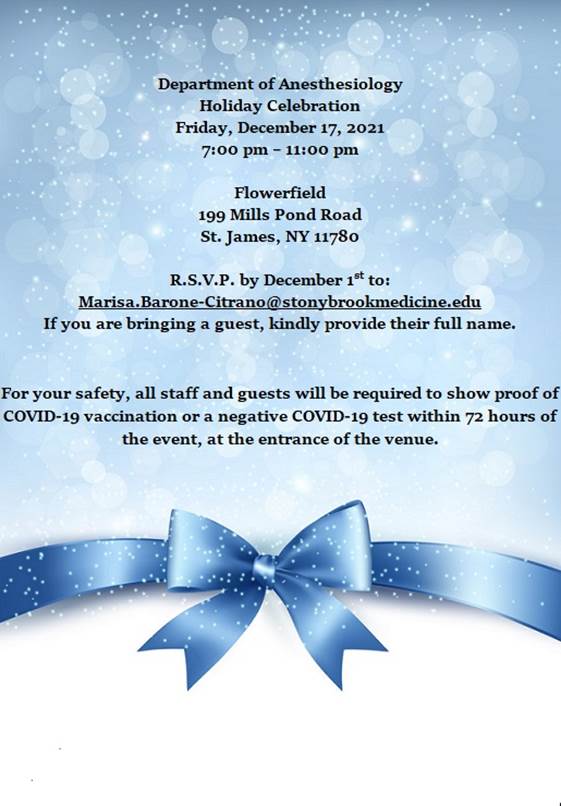 STARS: STaff Appreciation and Recognition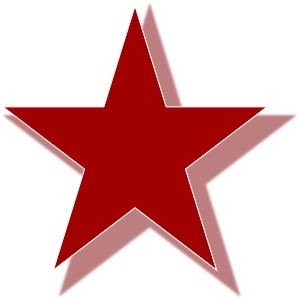 Diane Towler, Authorization Specialist, Center for Pain Management
I received a phone call from a patient who wanted to personally thank
Dr. Amit Kaushal
for his help with her medical care, She reports that since starting care with Dr. Kaushal and
Dr. Jason Kim
, her markers are down 350 points and hemoglobin is up to 13.9, "they've changed my life for the better".
Expertscape's
PubMed-based algorithms placed
Jun Lin, MD, PhD, FASA
in the top 1% of scholars writing about Postoperative Pain over the past 10 years, a level they label as "Expert." His expertise ranks in the top 0.46% of 79,601 published authors worldwide on Postoperative Pain from 2011 through 2021. Congratulations!
Bahaa E. Daoud, MD
has been selected to be a question writer for the American Board of Anesthesiology. He says to look out for some board and MOCA questions by him in the near future. Congratulations!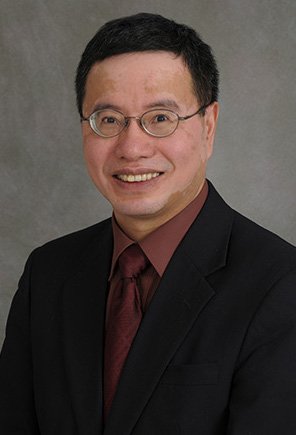 Stony Brook Children's Hospital Unplanned Extubations PI Team was recognized with Stony Brook Medicine's iCare Award in the category of Excellence in Clinical Outcomes for 2021.
Unplanned unintentional extubations can lead to serious harm for critically ill infants and children, including respiratory, cardiovascular, and other systems instability resulting in adverse outcomes. There is an association between unplanned extubations and longer ICU and hospital lengths of stay. Noting an increase in the number of unplanned extubations, the Stony Brook Children's team set out to address the issue with the goals to improve reporting then analysis of unplanned extubations and to decrease the number of unplanned extubations in the NICU and PICU.
The interdisciplinary team consisted of staff from Pediatrics, Nursing, the Pediatric Emergency Department, the Department of Anesthesiology's
Ron Jasiewicz DO, MBA, FAAP
; PICU, NICU, Respiratory Therapy and the Quality Department.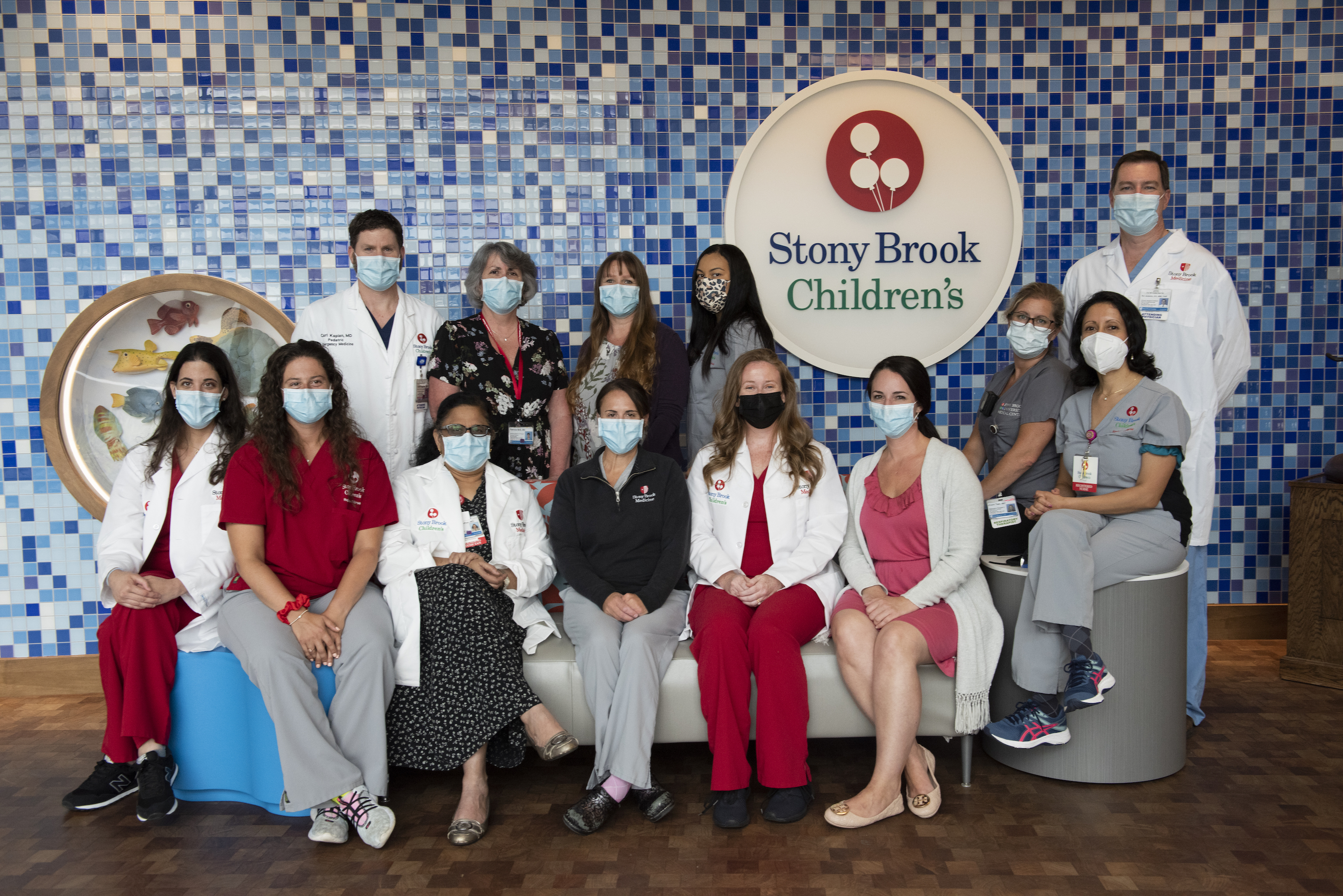 Using data that was collected since 2017, the team has made huge improvements in unplanned extubation rates and created several successful prevention bundles. Some of the changes made included the implementation of a Guardian Angel Program, which involves two-person handling for all intubated patients, and the development of formatted documentation, that is completed for each unplanned extubation. This allows the team to better understand, with CQI analysis, why these events are occurring, resulting in corrective process improvement implementation.
As a result, the team had seen a notable decrease in accidental ET tube dislodgements. The NICU achieving a 76% reduction and the PICU achieving a 95% reduction in unplanned extubations events.
Congratulations!

Stephen A. Vitkun, MD, MBA, PhD

We are pleased to announce that the Anesthesia Technology Program has just completed an accreditation review and has received a 5 year accreditation by the Commission on Accreditation of Allied Health Education Programs (CAAHEP). Thank you to all for making our Anesthesia Technology Program a success!
Eman Nada MBBCH, PhD
I participated in the ASRA Ultrasound-Guided Regional Anesthesia Cadaver Course cadaver workshop in Chicago this November.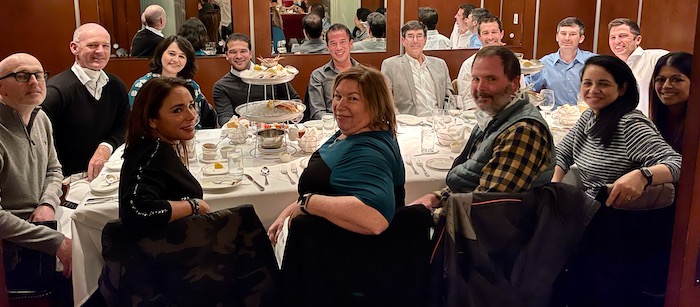 A Peek Behind the Publication
Mustahsan VM
, Anugu A, Komatsu DE, Kao I,
Pentyala S
.
Biocompatible Customized 3D Bone Scaffolds Treated with CRFP, an Osteogenic Peptide
.
Bioengineering 2021,8,199
Srinivas Pentyala, PhD
The idea of developing customized bone implants was inspired from the work that I did with my orthopedic colleagues while testing customized resection techniques for bone-tumor surgeries. These surgeries leave behind unconventional defects in the bone that can be filled only with specially made-to-order implants. I got the idea of developing biocompatible and biomimetic bone implants using 3D printing by incorporating the structural characteristics (trabecular and cortical) of the bone. My team (collaborators in Orthopedics and Mechanical Engineering Departments) developed cylindrical scaffolds (with trabecular and cortical structures obtained from CT scan images of the bone) using ABS and MED610 materials.

These scaffolds were seeded with stem cells which were induced to differentiate into bone cells by the addition of a bioinformatically discovered and validated Calcitonin Receptor Fragment peptide (CRFP). In earlier studies, we showed that CRFP enhances bone matrix production by osteoblasts and differentiates stem cells into osteoblasts. We also showed that treatment of osteoporotic animals with CRFP increases the trabecular density of the bone. (Two patents were issued on the osteogenic CRFP discover and SBU Intellectual Property Partners licensed this technology to Industry).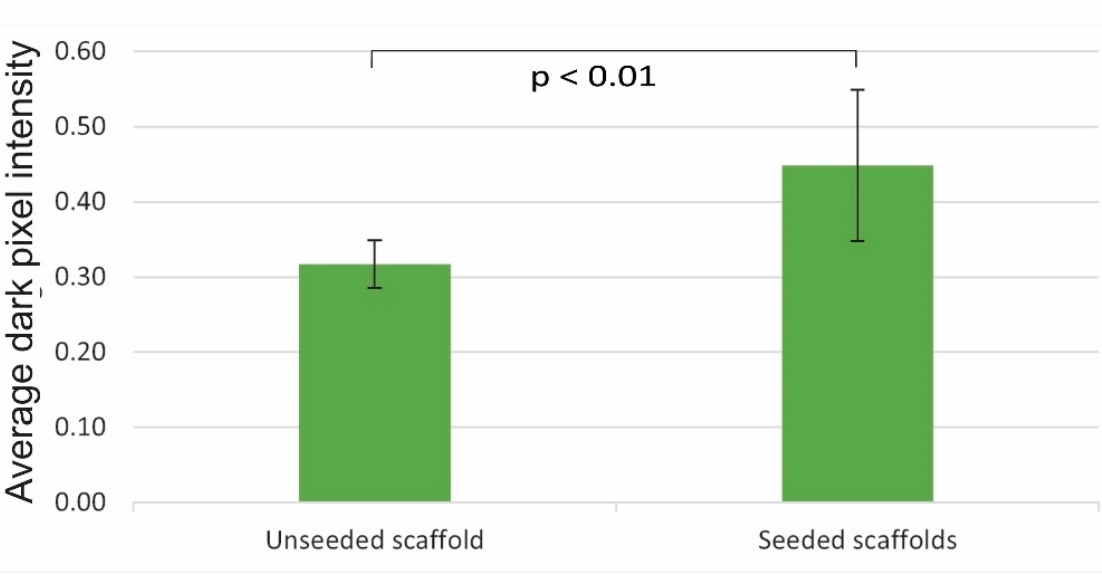 The current
Bioengineering
paper demonstrates that when CRFP is used, cells seeded artificial 3D-printed scaffolds produce more bone matrix and this performs better biomechanically.
We recently finished muscle pouch bone implantation model studies and are in the process of submitting this for peer review. Future segmental defect studies in animals are being planned where diaphysis segment of femoral bone will be resected and a CRFP enhanced 3D graft will be implanted. The ultimate goal of this work is to replace the resected tumor portion of the bone with CRFP treated artificial 3D bone implants for complete biointegration.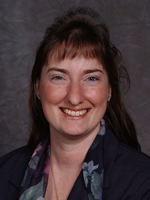 Ursula Landman, DO
I was an oral board virtual examiner again on Saturday October 16th for the American Osteopathic Board of Anesthesiology. We examiners underwent some training to become familiar with the new online setup. I do think that virtual exams will remain commonplace even after the pandemic. There are significant savings to the Board, Examinees and Examiners. In addition, the entire process is videotaped so all can be reviewed later. I have done this twice now virtually after over twenty years doing this in person. I still think that it is still better to have the exams in person, but I don't think that this will be a future option. The pandemic has introduced so much technology in our lives over these past 18 months and I do not think we can turn it back to what we had pre-pandemic.
Society for Neuroscience Meeting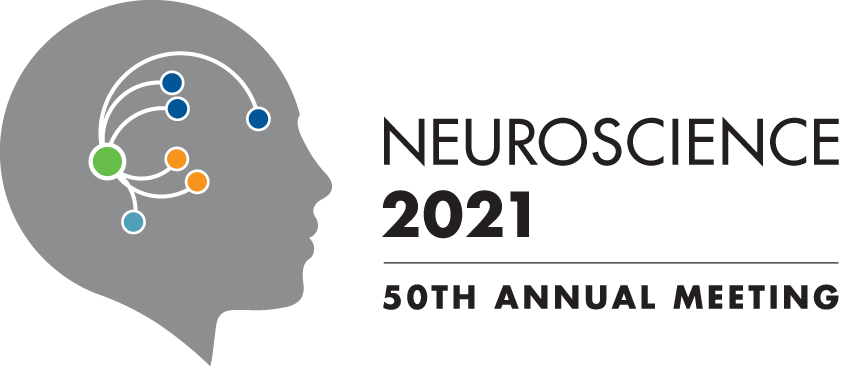 Members of the department presented a record number (eight) of abstracts at the "virtual" annual meeting of the Society for Neuroscience. Nice goin'!
Jones MJ, Uzuneser TC,
Kaczocha M
, Ojima I, Laviolett SR.
A novel FABP5 inhibitor modulates anxiety-related signaling patterns in the basolateral amygdala-prefrontal cortical-hippocampal circuitry
.
Watson Z, Zheng J, Spurgat M, Ru W,
Tang S
.
Glia-mediated synapse pruning in HIV gp120 transgenic mice
.
Korada S, Tam O, Hammell M, Willbold D,
Dubnau J
, Sher R.
Tdp-43 proteinopathy causes differential expression of retrotransposons in a tdp43- q331k mouse model
.
Mellanson K,
Peunova N
.
Activity of Ciliated Ependymal Cells Controls Directional Flow and Polarity of the Ciliated Cells
.
Hiramoto T, Boku S, Kang G, Abe S, Silva MBE, Nagashima M, O'broin P, Ye K, Yamauchi T, Michurin TV,
Enikolopov GN
, Hiroi N.
Transcriptional regulation by Tbx1 of neonatal neural stem cells is a determinant for social behavior in mice
.
Gursky ZH, Xue Y, Monte B, Constantinou S, Liu X, Koundal S, Lee H, Nemajerova A, Michurina T, Mellanson K, Takemaru K-I,
Enikolopov G, Peunova N
, Benveniste H.
Glymphatic transport and drainage to the deep cervical lymph nodes is sustained in ciliopathy with hydrocephalus
.
Uzuneser TC, Szkudlarek HJ, Jones MJ, Nashed MG,
Kaczocha M
, Ojima I, Laviolette SR.
Inhibition of fatty acid binding protein-5 in the prefrontal cortex reduces fear and anxiety responses by distinct endocannabinoid receptor-mediated mechanisms
.
Puopolo M, Liu H, Lauzadis J, Kaczocha M
.
Contribution of T-type calcium channels to nociceptors' hyperexcitability and chronic neuropathic pain following spinal cord injury in rats
.
Ramanjot S. Kang, MD
The 10th New York & New Jersey Pain Medicine Symposium 2021 was held from November 04-07, 2021 at the Hyatt Regency Jersey City, New Jersey. We had several presentations from our department at the conference:
Kang R, Gupta A
.
Treatment of Phantom Limb Pain: Two Case Studies and Literature Review.
Kozlowski P, Shafai A, Gupta A
.
Successful Treatment of Bilateral Supraorbital Neuralgia Utilizing Both Pulsed and Thermal Radiofrequency Ablation
.
Shafai A, Kozlowski P, Gupta A
.
Series of Intra-articular Wrist Injections for Chronic Wrist Pain Due to Lack of Access to Care from the COVID-19 Pandemic
.
Shafai A, Kozlowski P, Wu D, Caldwell W
.
Spinal Cord Stimulation for Treatment of Refractory Phantom Limb Pain
.
Shafai A, Kozlowski P, Koh J, Gupta A
.
Successful Treatment of Occipital Neuralgia Caused by VP Shunt Placement Using Cervical Radiofrequency Ablation
.

Bahaa Daoud
and his wife were married in October. They are living happily ever after with their 3 cats. Congratulations!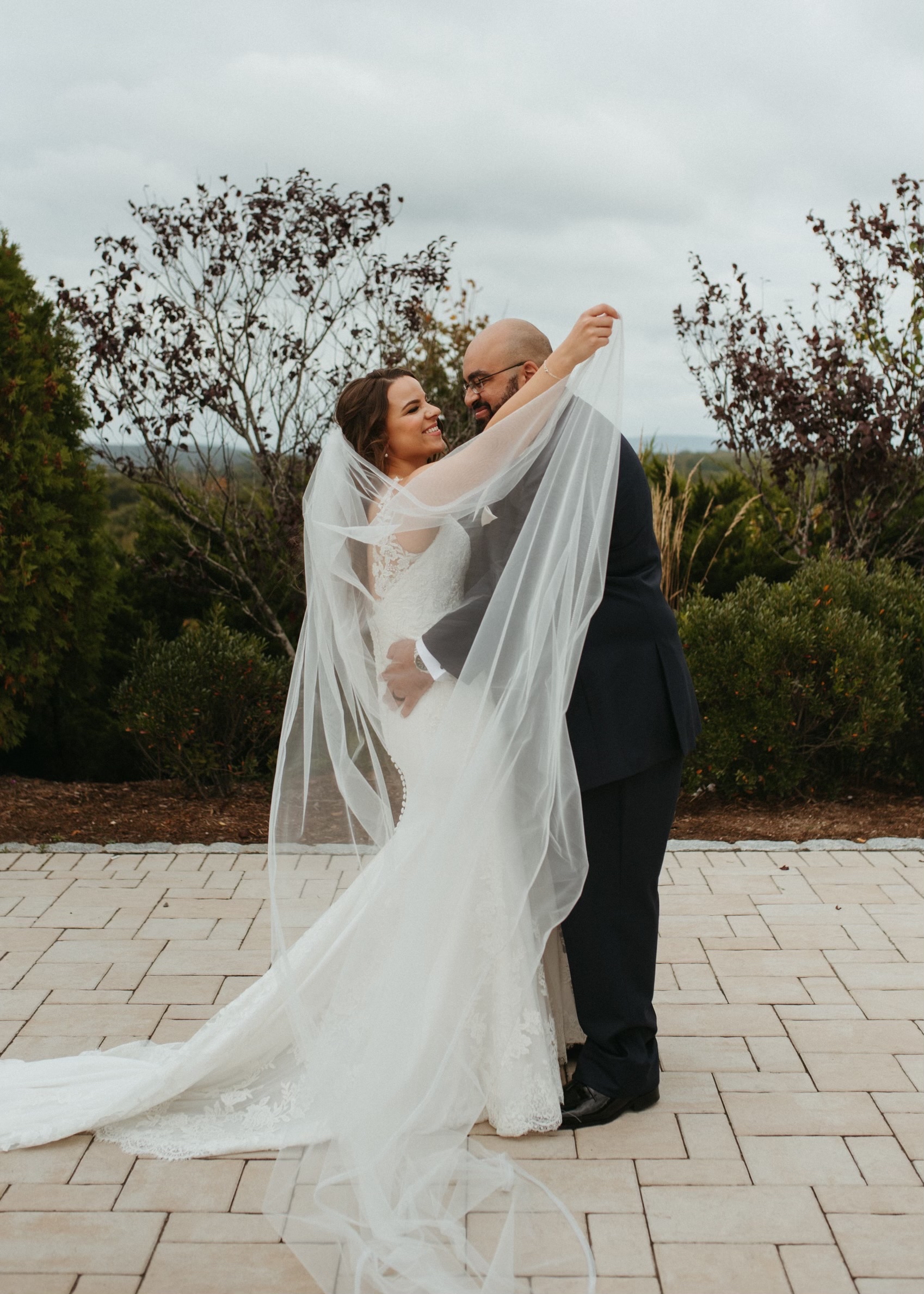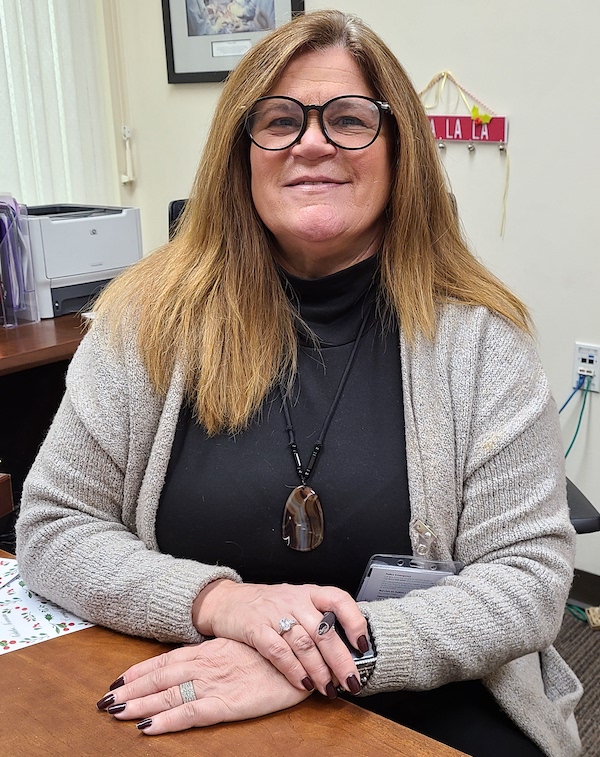 Caroline Menezes
is the new administrative assistant in Anesthesiology. She previously worked for Stony Brook Pediatrics, as a lead clerical employee for eight (8) years. Prior to working at Stony Brook, she was a special-ed teaching assistant in the Shoreham-Wading River School District. Personally, she is the proud mother of three (3) adult children. "I thank you for the warm welcome to the Department, I am very happy to be a part of the Anesthesiology Team". Welcome Caroline!

James P. Dilger, PhD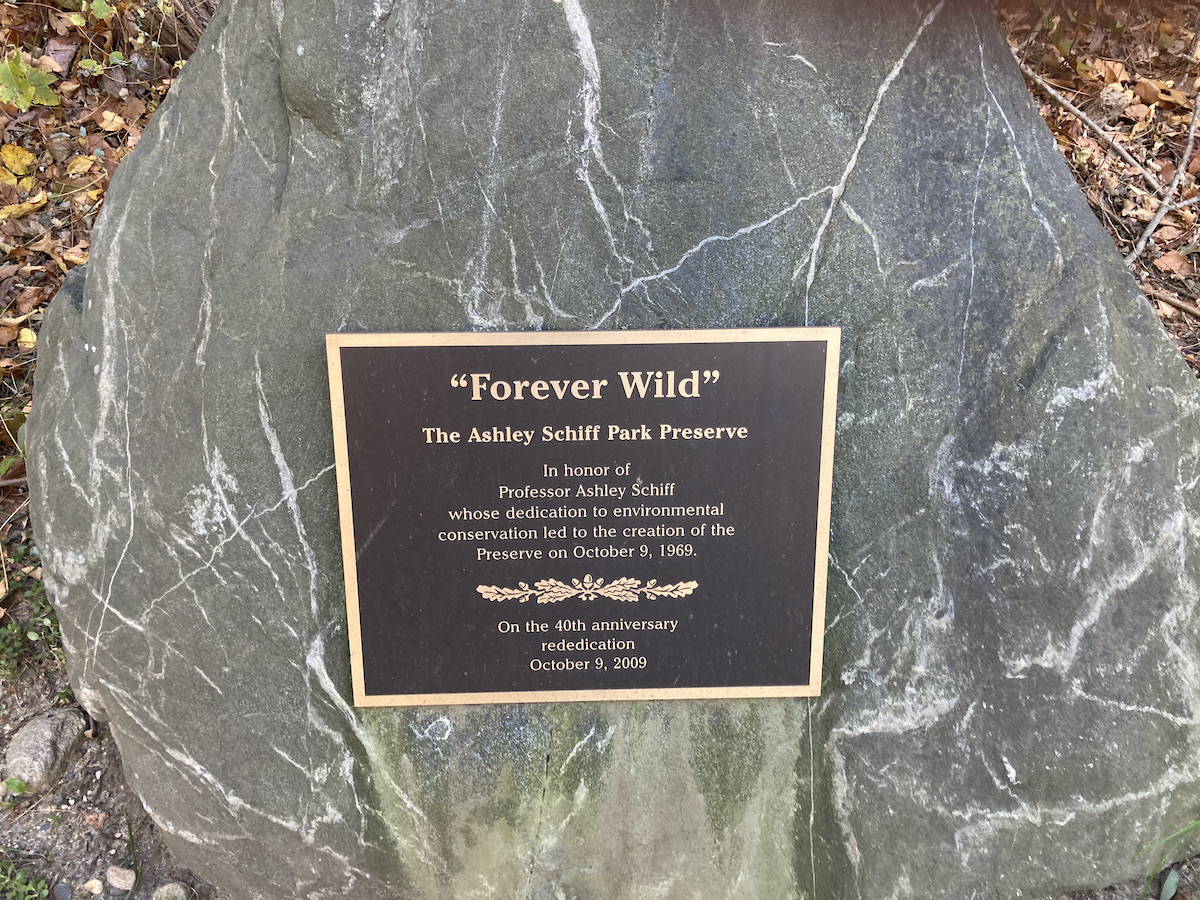 SleepTalker
, the Stony Brook Anesthesiology Newsletter is published by the Department of Anesthesiology
Stony Brook
Medicine
, Stony Brook, NY
Tong Joo Gan, M.D., MHS, FRCA, MBA, Chairman
Editorial Board: James P. Dilger, Ph.D.; Stephen A. Vitkun, M.D., M.B.A., Ph.D.; Marisa Barone-Citrano, M.A.; Ramanjot S. Kang, M.D.