| | | |
| --- | --- | --- |
| Volume 36 Number 4 | Stony Brook, NY | < October 2021 > |
| | | |
Dr. Karim Shuaib
will do an Obstetric Anesthesiology Fellowship at Columbia Presbyterian in 2022-23. Congratulations!
Dr. Ursula Landman
was elected Secretary Treasurer at the annual American Osteopathic College of Anesthesiologists (AOCA) Vital Anesthesia Practice Optimization Review (VAPOR) meeting. Congratulations!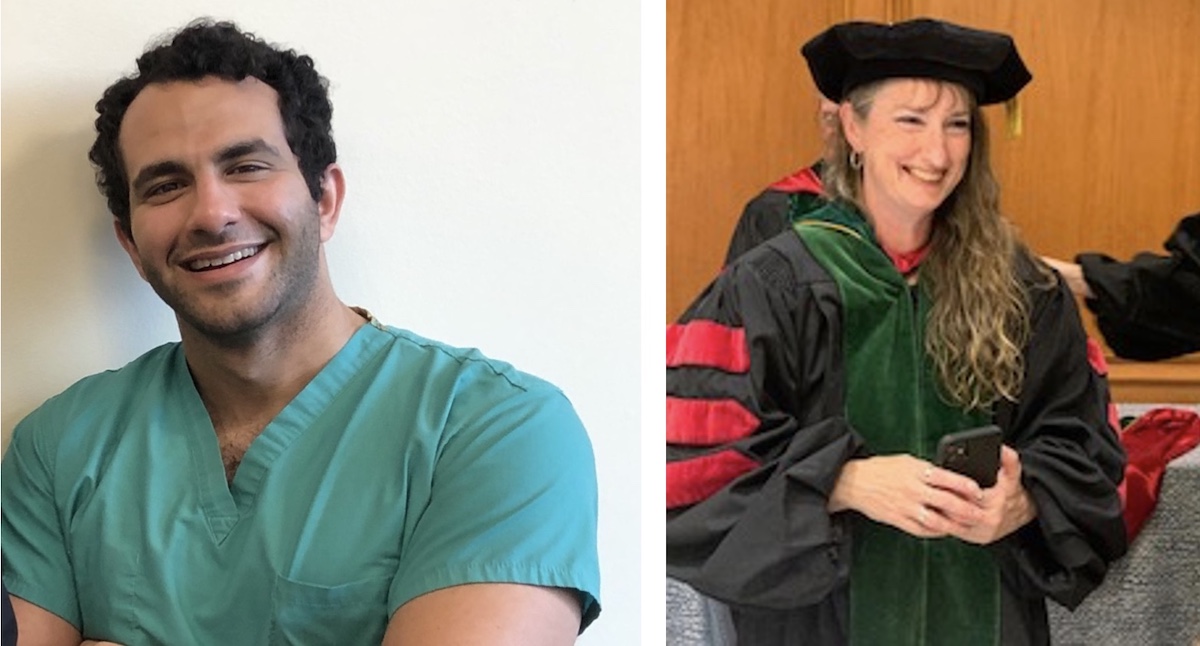 STARS: STaff Appreciation and Recognition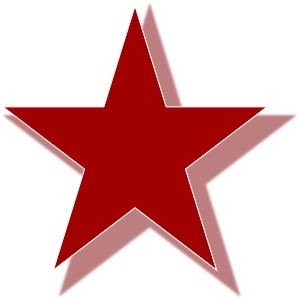 Dr. Ramon Abola
was awarded a Stony Brook Star Card! Quality Management Practitioner Amanda Groveman, BSN, RN nominated him for "reviewing the SB Safe file for SICU so quickly and providing excellent feedback".
The Ventricular Assist Device Program at the Stony Brook Heart Institute again earned Joint Commission's Gold Start Recertification. The announcement cited the contributions of Anesthesiologists Drs.
TJ Gan, Kenneth Rosenfeld, Jeremy Poppers and Salim Zaidi
as among the "unsung heroes who manage our VAD patients throughout their intra/post and admissions to the hospital".
The 2021 Annual Meeting is being held in San Diego (with the option of a Virtual Track) October 8-12, 2021. Here are the contributions from members of our department.
If you attend the meeting, please take photos of our presenters!
We can use them in
SleepTalker
, on our webpages, and in the faculty recruitment video that is being produced (special request from
Dr. Joy Schabel
).
Abstracts
•
Jin Z, Daksla N, Schabel JE, Gan TJ
. Efficacy Of Nk-1 And 5-ht 3 Antagonist Combination For Ponv Prophylaxis, A Systematic Review And Meta-analysis
• Freedenberg A, Pan C-H, Hearing J,
Romeiser J, Bennett-Guerrero E
. Comparison of Neutralizing Capacity of Plaque Reduction Assay to Novel Pseudovirus Assay for SARS-CoV-2
•
Nada E
, Rajpal G, Chan AW, Kadiyala M, Emmerick I, Maxfie M. Comparison Of Ultrasound Guided Versus Thoracoscopic Guided Intercostal Nerve Block With Liposomal Bupivacaine For Minimally Inv
•
Nada E
, Chepanoske M, Mallari O, Alper E, Heard SO. Association Between Previous Cervical Spine Fusion And Failed First Attempt Of Intubation: A Retrospective Chart Review
Medically Challenging Cases
•
Mena S, Oleszak S
. Airway Management with an Arteriovenous Malformation
•
Mena S, Ma S, Kaushal A
. Persistent Hiccups after a Cervical Epidural Steroid Injection
•
Mena S, Desai A
. Pain Management in a Parturient on Suboxone with a Complex Right Hip Fracture
•
Mena S
, Gruttadauria M,
Factor M, Delemos M
. Spinal Anesthesia in Suspected Brugada Syndrome
•
Mathew A, Christophides AH
, Balaguer JM,
Izrailtyan I
. Bilateral Abnormal Ultrasound Allen Test: A Management Dilemma
•
Mathew A, Scott BH
. Nutcracker Syndrome: A Case Report
•
Mathew A, Christophides AH
, Basishvili G, McLarty AJ, Gross ER,
Fischl AM
. Anesthetic Management Of Patient With Anterior Mediastinal Mass
•
Kang RS, Bracero LA, Figueroa C, Shuaib K, Watson E, Xiao A, Gidicsin C, Romeiser J, Costa AC, Bennett-Guerrero, E
. AIRWAY: Improving Preparation For Floor Intubations
•
Kang RS, Nguyen CP, Bennici LA
. Perioperative Management Of Autoimmune Polyglandular Syndrome Type 1
•
Kang RS, Taft A, Wu D, Gupta AK
. Airway Management Of A Patient With Zonisamide Induced Toxic Epidermal Necrolysis
•
Kang RS, Kim Y, Tateosian V
. Perioperative Management of a Patient with Heterotaxy Syndrome
•
Shafai A, Kozlowski P, Kang RS, Oleszak SP
. Development of Subglottic Stenosis Following Tracheostomy for COVID-19
•
Watson E, Usama S, Moore R
. Coordinated Tumor Manipulation and Ventilation in a Pediatric Endobronchial Lesion with Intermittent Airway Occlusion 
•
Watson E, Costa A
. Considerations for Endotracheal Intubation Management in COVID-19 Patients with Permissive Hypoxemia. 
•
Shafai A, Desai A
. To decrease or continue high dose buprenorphine periop
•
Scorsese G, Poppers J
. Native Valve Infective Endocarditis Causing Intraoperative Acute Limb Ischemia
•
Seiter C, Kim B, Zabirowicz E, Poppers J
. Anesthetic Considerations And Alternatives For A Patient With Severe Hypertrophic Cardiomyopathy Presenting For Orthopedic Surgery
•
Figueroa C, Bracero L, Jacob Z
. Quick Recognition And Management of Tension Pneumothorax In A Neonate With Trisomy 18 Under General Anesthesia
Snap Talks
•
Richman D
. Preoperative Optimization: Small Things You Can Do to Make a Big Difference: Advanced Directives
•
Richman D
. New problems in Perioperative Medicine: Leadless pacemakers
•
Richman D
. New problems in Perioperative Medicine: Wireless pulmonary artery hemodynamic monitors
RCL
•
Gan TJ
. 2020 Consensus Guidelines for the Management of Postoperative Nausea and Vomiting: What's New?
Recent Meeting Presentations

Dr. Eman Nada
delivered a virtual lecture about Anesthetic Considerations of Complex Spine Surgery in the Annual Meeting of The Alexandria Society of Anesthesia and Intensive Care - Egypt.
Dr. Deborah Richman
presented two lectures at the American Society of Dentist Anesthesiologists meeting in Newport Beach, CA. Obstructive Sleep Apnea (OSA) Guidelines for Ambulatory Surgery, and Pre-Op Lab Testing for Office Based Anesthesia and a Review of New Anticoagulants.
An article in the Stony Brook University News featured Ethan Ertel '22, an undergraduate Biomedical Engineering student who is a member of the University Scholars Program. When he was in high school, Ethan attended the SARAS (Science and Research Awareness Series) program, organized by
Dr. Srinivas Pentyala
. This was a pivotal moment in Ethan's future. "They talked to us about what they do, simply to expose us to the different fields that health science has to offer,"
Read the full article here
.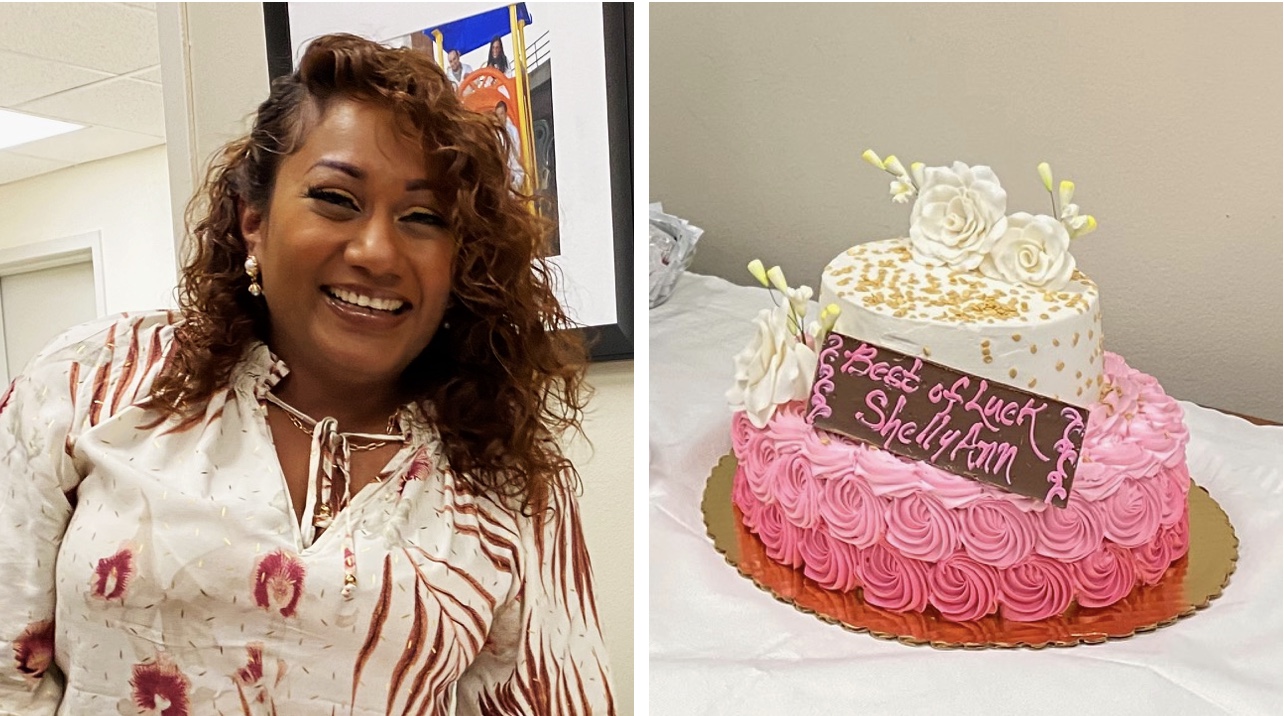 Anesthetized
Shayla Mena, MD
The last implore:
"Take good care of me"
And a symphony of tears,
I'd later wipe from your eyes
When the ventilator is breathing for you.
I've seen you
Lost within the rabbit hole
"Alice?" I'd call,
As if those eyes would open.
If you only knew,
How gentle I'm being
Gently peeling the dressing
Off your forehead,
And ever so slowly
Removing the probe
That is sitting in your esophagus.
I inspect my colleague
Beyond the drape
The handiwork, an imminent finale at hand.
Here is the time,
When we must get ready.
But, the insecurity of it all;
Will you have pain?
Will you buck or flail?
All those hours upon hours,
Did I stop the pumps in time?
I'm afraid to give anything.
I'm afraid to not give you more.
We never know Alice,
What you may perchance to dream.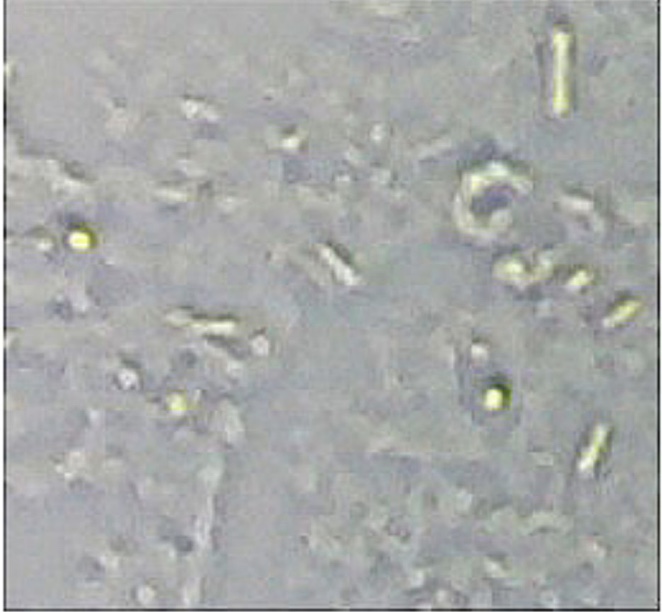 James P Dilger, PhD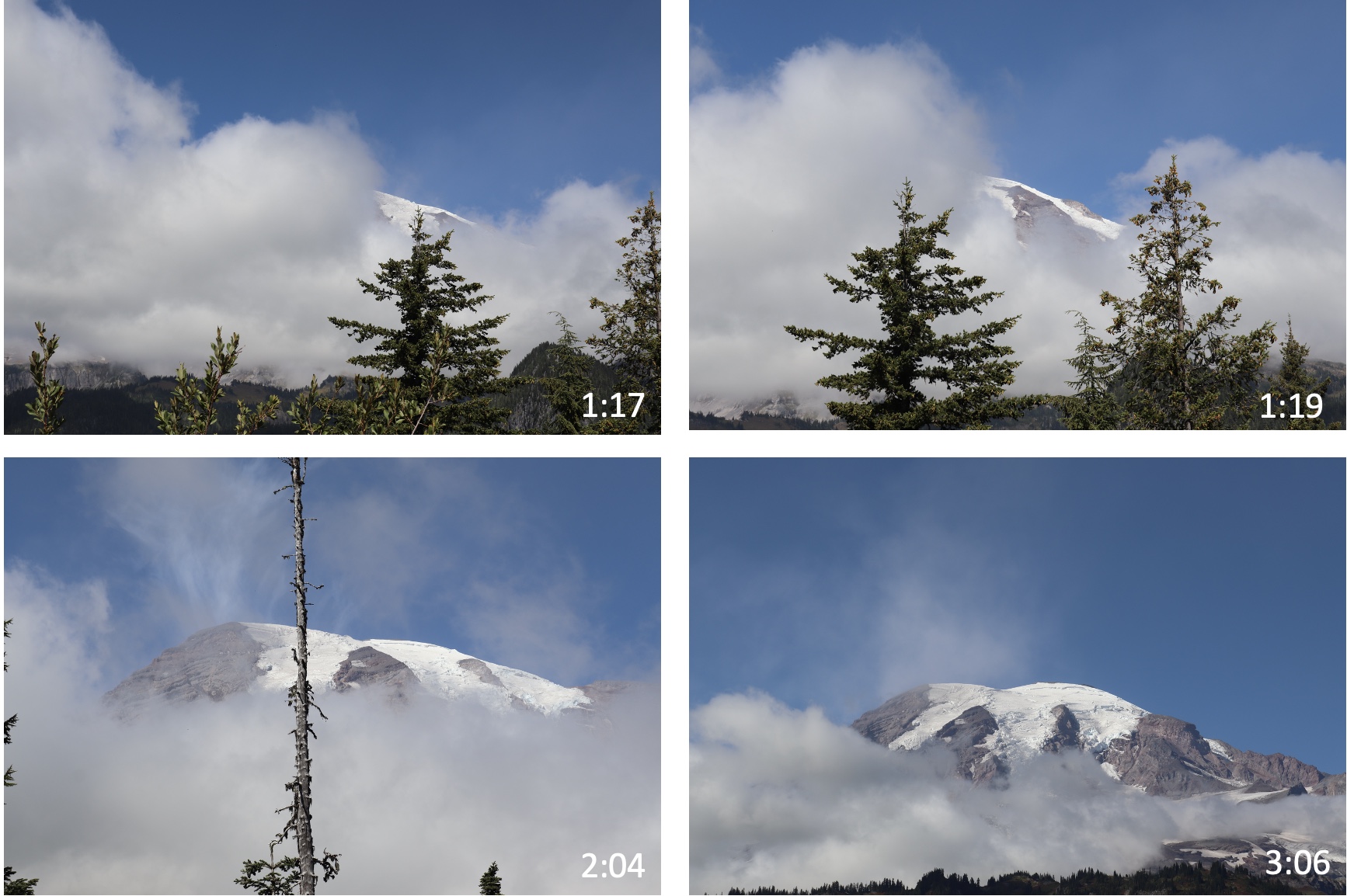 James P Dilger, PhD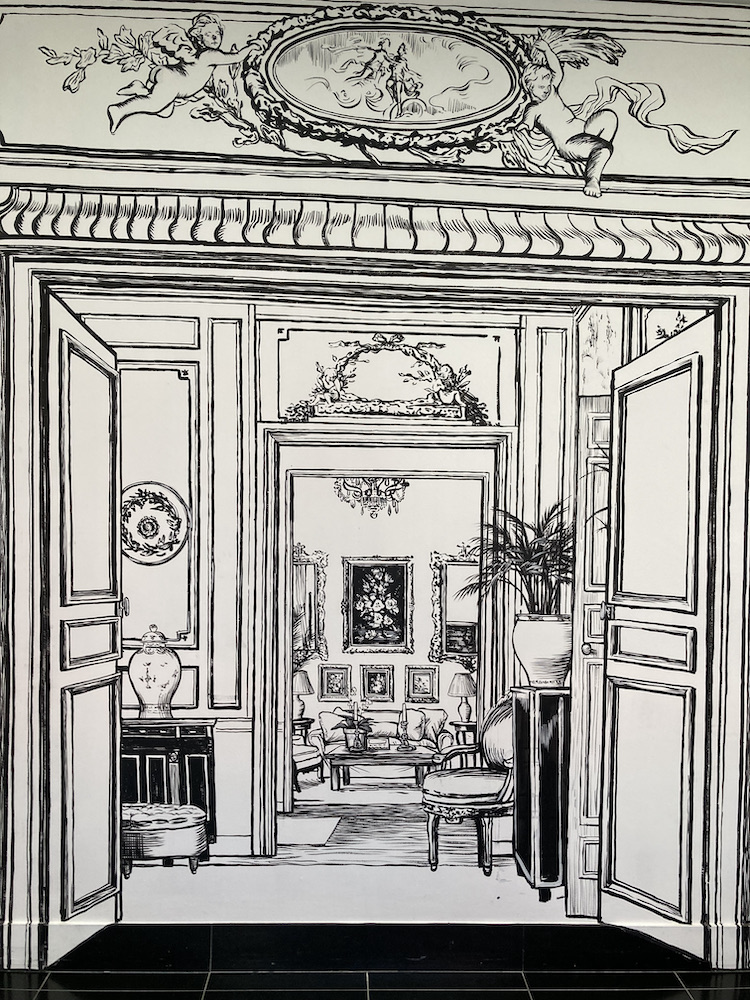 SleepTalker
, the Stony Brook Anesthesiology Newsletter is published by the Department of Anesthesiology
Stony Brook
Medicine
, Stony Brook, NY
Tong Joo Gan, M.D., MHS, FRCA, MBA, Chairman
Editorial Board: James P. Dilger, Ph.D.; Stephen A. Vitkun, M.D., M.B.A., Ph.D.; Marisa Barone-Citrano, M.A.; Ramanjot S. Kang, M.D.