| | | |
| --- | --- | --- |
| Volume 34 Number 3 | Stony Brook, NY | < September 2020 > |
| | | |
Paul J. Poppers Memorial Lectureship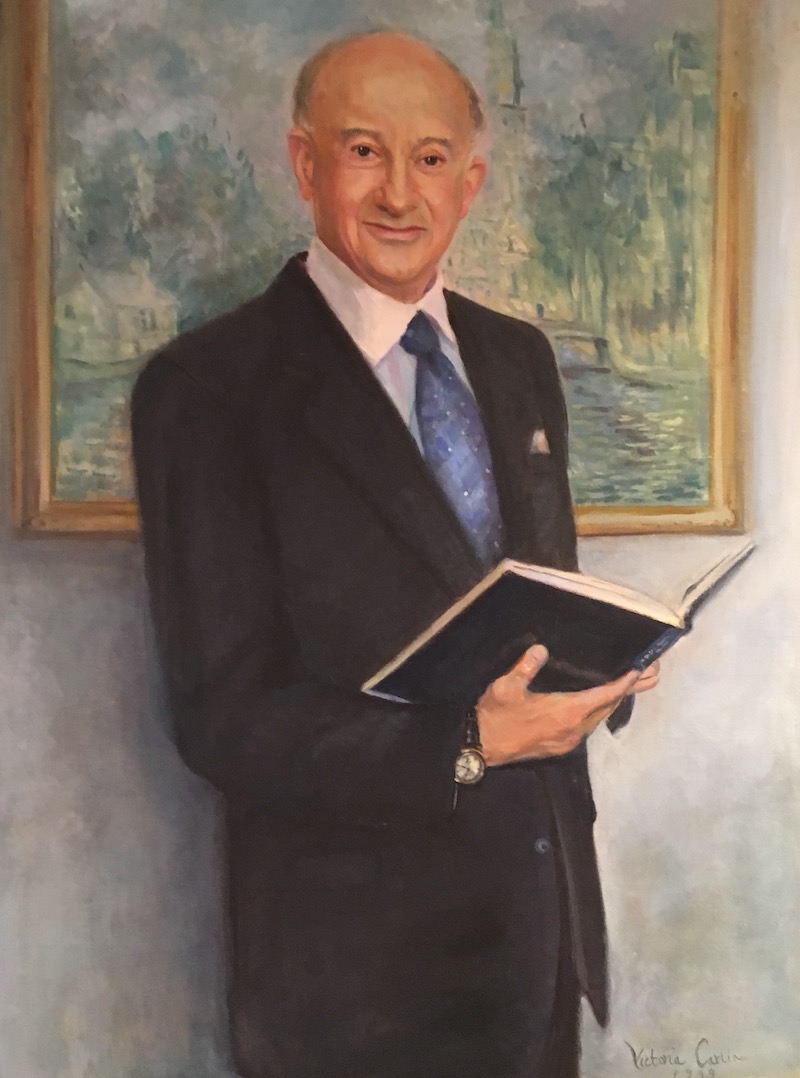 Ellen Steinberg, MD, Chair of the Endowment Committee
Our department and the family of Dr. Paul Poppers intend to honor the memory of our founding chairman by establishing an endowed lectureship, which will enable the department to invite a renowned guest speaker each year to deliver the Paul J. Poppers Distinguished Lecture. This fund is administered through the Stony Brook Foundation and is established in perpetuity.
Fundraising was on a hiatus during the past few months. Now that things have settled down, we are moving forward again. Our goal is to raise a minimum of $25,000 from our colleagues in addition to the $50,000 contributed by the Poppers family and our own Department. We were actually doing quite well moving towards our goal, having raised about $14,000 at the end of March when I temporarily suspended the process.
We invite you to participate with a gift of your own toward the fund. All donations are welcome. Whatever you choose to give, please know that the amount of your donation will never be shared with either the department or the family.
Use this link, type "poppers" in the search box, and select "The Paul J Poppers, MD Distinguished Visiting Endowed Lectureship in Anesthesiology".
Thank you!

STARS: STaff Appreciation and Recognition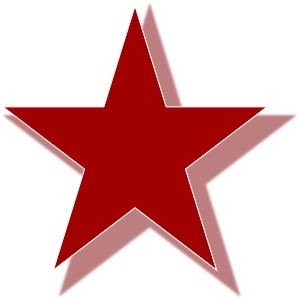 Dr. Gan received this letter from a Stony Brook faculty member who was a patient at the Pain Clinic
I am writing this letter to let you know about my incredibly pleasant recent experience at the Pain Management Center at Stony Brook University. For the past 5 years, I have suffered from what I thought was an ephemeral lower back pain that would go away with exercise and/or anti-inflammatory drugs. However, that was not the case. Therefore, upon recommendation by a colleague, who also suffered from the same ailment and was treated at the Pain Center at Stony Brook, I went to see
Dr. William Caldwell
. What is likeable about him from the word "go" is his confidence, incredibly honest and compassionate demeanor, that made you feel that you are indeed in good hands. Upon examination of my MRI, he was honest enough to tell me that my stenosis is really bad and although he could give me epidural injections, I may eventually need to have surgery. Because of my tight schedules with national and international travels, I decided to have epidural injections before each trip in order to get a reprieve from pain, while I was at conferences.
However, as Dr. Caldwell honestly and correctly suggested, my injections lasted no more than 4-5 weeks, after which the same pains reappeared. I finally followed Dr. Caldwell's suggestion and decided to have my back surgery. I am now 4 weeks post-surgery and although it may still be too early to rejoice, I cannot tell you how thrilled I am to think that, after 5 years of suffering, I may actually have my active "happy" life back without the routine shooting pains down my legs that made my life miserable! For this, I am greatly indebted to Dr. Caldwell.
The purpose of this letter is, therefore, to tell you how proud I am that we have a Center for Pain Management led by Dr. Caldwell, who in the opinion of many like myself who were treated at the Center, think that he is an outstanding, skilled, compassionate and incredibly honest physician. With his leadership, I have no doubt that the Center of Pain Management will grow into a Center of Excellence, that will make all of us at Stony Brook, very proud. However, if we are to maintain such "Centers of Excellence" we should do our level best to recognize and encourage outstanding young talents like Dr. Caldwell, who in my humble opinion is a rising star. He has already put the Pain Center on the map for Stony Brook!

Dr. Gan received the following message from Richard J. Scriven, MD, Associate Professor of Surgery and Pediatrics, Stony Brook Medicine
I just want to pass along an "atta boy" to
Dr. Robert Moore
and
Dr. Usama Siddique
. Yesterday we did a tough lung resection (carcinoid tumor, bloody and chronically infected). Rob and his team were great, a very good balance of letting us operate and then getting the sats up. Calm the whole time.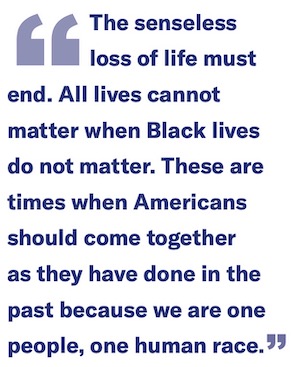 Dr. Duran Mitchell
wrote a Residents' Review "Living #BlackLivesMatter in Medicine" for the August 2020 issue of the
ASA Monitor
.
He was also invited to serve as a member on 2020 HOD Reference Committee on Professional Affairs at the Oct 3 virtual House of Delegates meeting. Congratulations!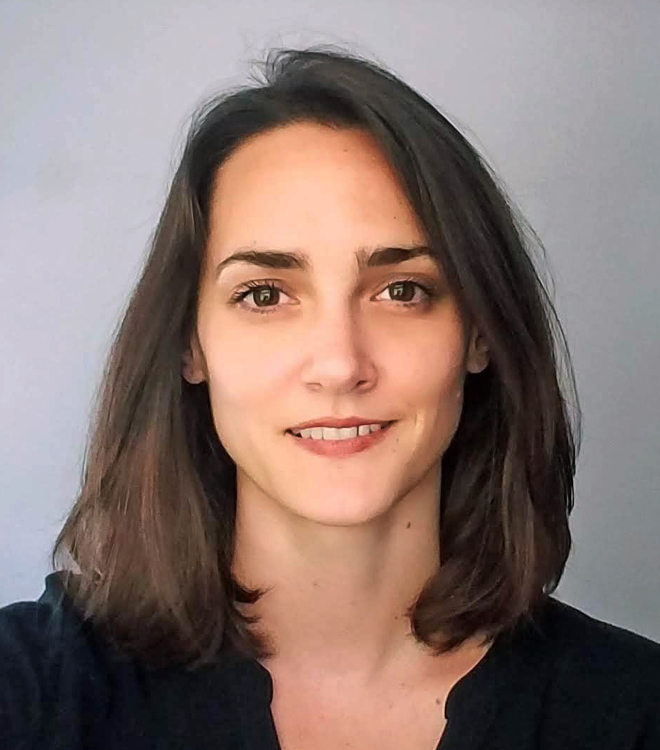 Dr. Jamie Lee Romeiser
completed her PhD program in Population Health and Clinical Outcomes Research. She has now been hired by the department as a Data Manager/Statistician. Congratulations!

2020 Society of Anesthesia and Sleep Medicine Meeting
Dr. Sergio Bergese
and his colleagues will present two abstracts at virtual
SASM meeting
to be held October 1-2, 2020.
• Driver CN, Laporta ML, Bergese SD, Urman RD, Di Piazza F, Sprung J, Weingarten TN. Temporal Distribution of Postoperative Respiratory Depression

• Laporta ML, Driver CN, Bergese SD, Urman RD, Di Piazza F, Sprung J, Weingarten TN. PRODIGY Risk Assessment Score and Frequency of Opioid-Induced Respiratory Depression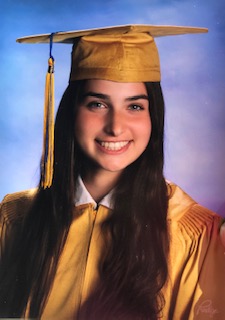 Ursula Landman, DO
Our daughter, Sarah, graduated from Comsewogue High School and is beginning her Freshman year at SUNY Binghamton studying Premed and majoring in Biochemistry.
Matthew begins his senior year at SUNY Albany and continues to study Japanese. He hopes to travel to Japan for his final semester.
William is in the writers room for the show
"Raised by Wolves"
starting September 3 on the HBOMax streaming service.
Ira and I are very proud of all of them!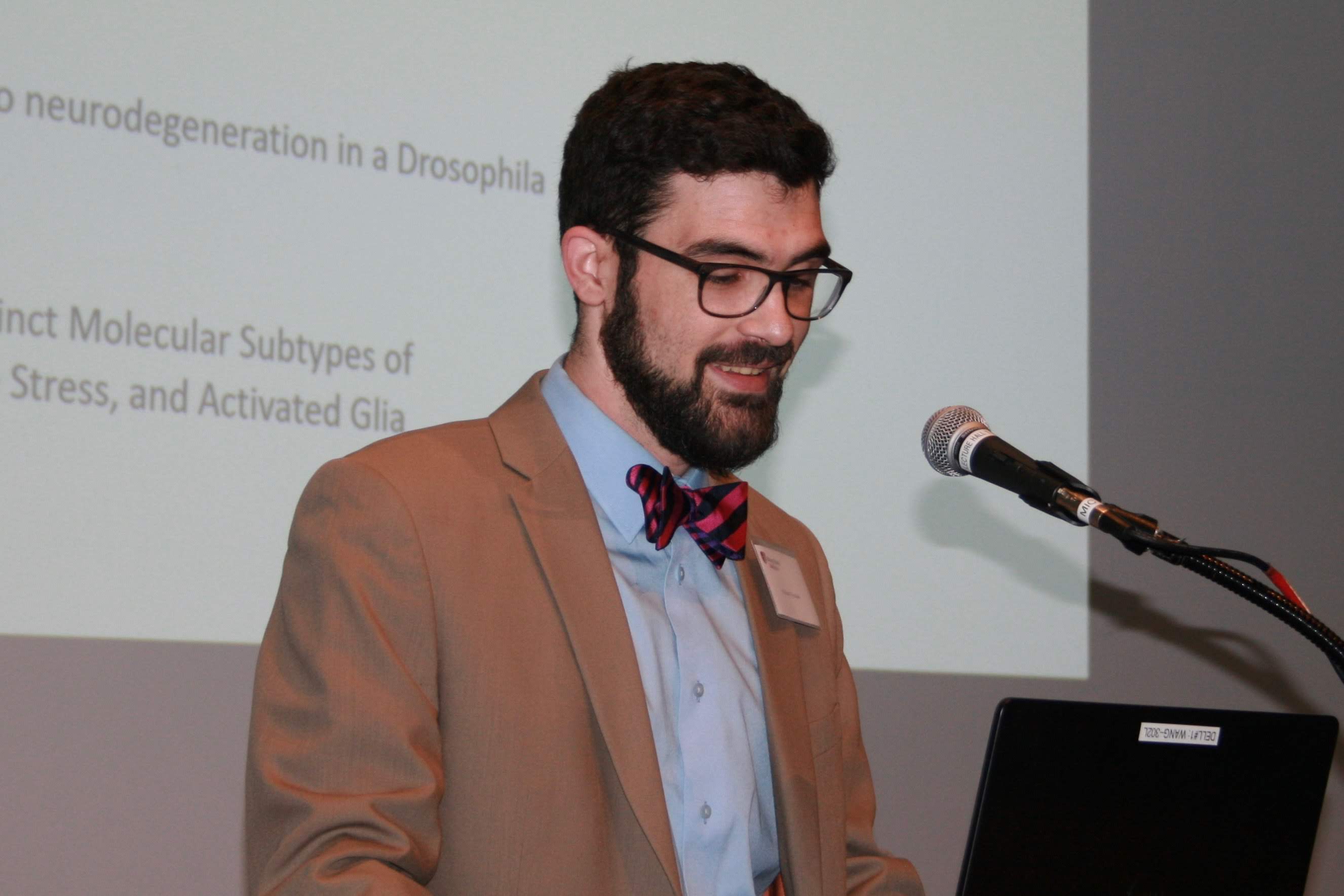 Dr. Richard Keegan
, who graduated from from Dr. Josh Dubnau's lab in May, has taken on the role of Regional Medical Director for Life Molecular Imaging. The company produces PET tracers for the diagnosis of AD and other dementias. As his territory is located within the Northeast region, we hope he will be able to remain in contact with Stony Brook!

CA-3 Resident Spotlight!
Meet Dr. Ravi Shah
Ramanjot S. Kang, MD

Can you tell us a little about your background?
I am from Dayton Ohio, went to undergraduate at Kent State University, and medical school at Northeast Ohio Medical University.
How did you come to be a resident at Stony Brook (Why SB)?
The people that I met here were very influential. Teaching and mentoring seemed to be emphasized, and the residents seemed to have excellent camaraderie with each other.
What do you like most about being a resident?
Being able to experiment with my anesthetic technique and learning something new every day.
What do you like least about being a resident?
Lack of control over your schedule.
What pearls of wisdom would you like to share with your fellow junior residents to help them succeed in their time here and future careers?
Make friends with the people around you (residents, attendings, nurses, anesthesia techs, cleaning staff, etc). You can get better care for your patients when the people around you like and respect you. If you are prepared, then there is never an emergent situation, only an urgent situation.
So what's the next step you will be taking as you transition from the role of a resident to attending next summer?
The plan is pain fellowship, and then attending. We match in October, so definitely excited!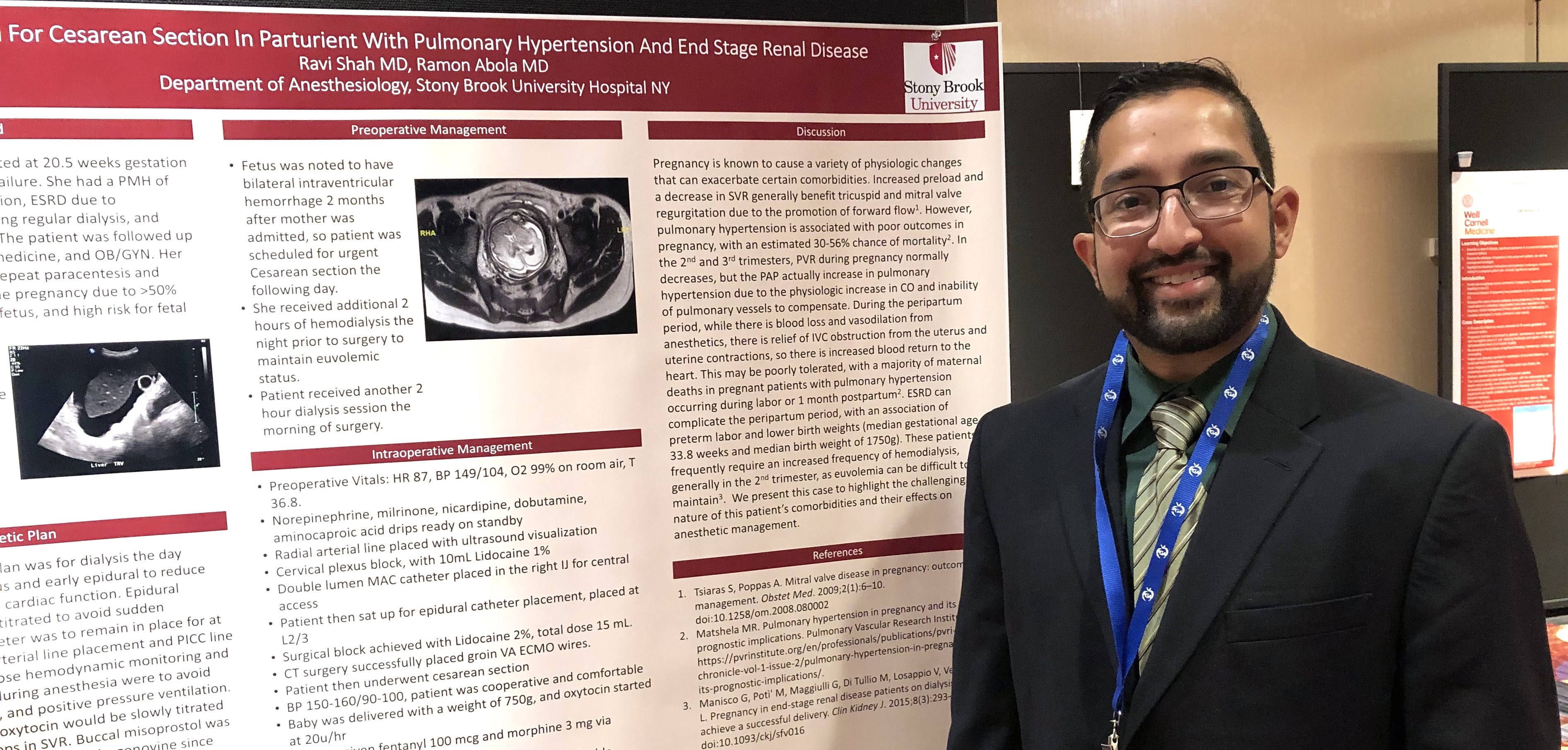 As you're soon to enter the real world of anesthesiology, what do you find most daunting?
Being the ultimate person responsible for a patient's life in the operating room.
If you could do it all over again (become a doctor), would you? Why or why not, and what would you have done differently?
Yes, I love what I do every day. Anesthesiology is unique in the sense that we take care of patients when they are at their most vulnerable (unconscious, unable to protect themselves), and we get them through one of the most significant stresses the body can experience (surgery).
If you hadn't chosen to go into medicine, what career path might you have followed?
Most likely a history professor. The only thing I can imagine myself doing besides medicine is teaching, and history has always interested me.
What has been your favorite residency memory of your 4 years here at Stony Brook?
Anesthesia Residency beach day 2019. The company, weather, and waves, were perfect.
When you aren't running on around the hospital saving lives, how do you like to spend your free time?
I usually enjoy spending time with my co-residents with happy hours, board game nights, or movie nights. I also enjoy being outdoors, either hiking or by the water. I picked up painting last year, so that definitely helped get me through COVID times.
What do you like the most about living on Long Island?
Long Island summers are the best! The beaches are close by and there are plenty of places to explore.
What is your favorite type of food?
Mexican food
What's your favorite restaurant in LI/NYC?
ILILI in Manhattan.
Where would you love to travel to next and why?
Australia/New Zealand. Where else can you scuba dive and see a kangaroo in the same day? The scenery in NZ is supposed to be amazing.
Describe yourself in three words:
Calm, confident, logical.
Who is your role model and why?
Michael Jordan, because of his drive to continually improve himself.
If you could make one wish, what would it be?
To travel back in time to 2016 when the Chicago Cubs won the World Series. One of the best moments of my life.

A Peek Behind the Publication
Editor's note. This is first installment of what I hope will become a regular feature of SleepTalker. Sometimes I read a research article and wonder how the authors developed an interest in the topic. In "A Peek Behind the Publication" we ask the authors to tell us. This month, two eager volunteers fill us in about their recent publications. How did it begin? What did you learn? Where will you take it from here? I hope you enjoy reading what they have to say! jpd

Michelino Puopolo, PhD
Contribution of T-type calcium channels to spinal cord injury induced hyperexcitability of nociceptors.
Lauzadis J, Liu H, Yong L, Rebecchi MJ, Kaczocha M, Puopolo M.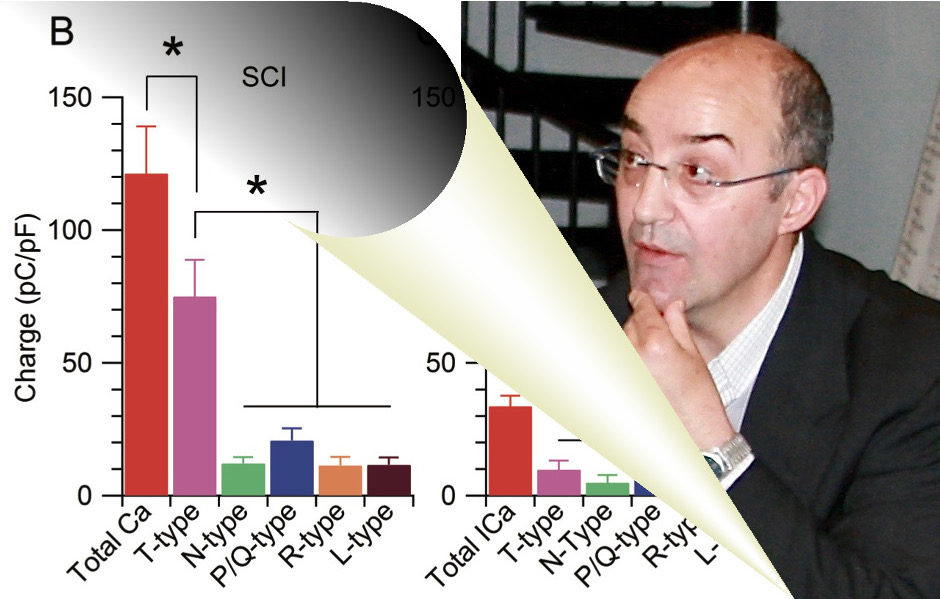 Chronic neuropathic pain is a major comorbidity of spinal cord injury (SCI), affecting up to 70-80% of patients. SCI-induced neuropathic pain (SCI-pain) is often lifelong and therapeutically intractable, resulting in severe decline of quality of life and increased risks for depression, anxiety, and addiction.
A hyperexcitable state and spontaneous activity of SCI-nociceptors have been proposed as a possible underlying cause for the development of chronic neuropathic pain following SCI. Gabapentin (which targets high voltage activated calcium channels) and mexiletine (which targets sodium channels) are first line analgesics used to treat SCI-pain, but their efficacy is very low. These observations suggested to us that both high voltage-activated calcium channels and sodium channels play only a minimal role in driving SCI-nociceptors into a hyperexcitable state, and prompted us to consider low voltage-activated T-type calcium channels. By using a preclinical rat model of SCI, we found that T-type calcium channels are upregulated in SCI-nociceptors. Pharmacological inhibition of T-type calcium channels rescued the hyperexcitable state of SCI-nociceptors
in vitro
and reduced chronic neuropathic pain
in vivo
. Our findings suggest that T-type calcium channels may represent a pharmacological target to treat SCI-induced neuropathic pain.
In future experiments we aim to determine which isoform(s) of T-type calcium channels (CaV3.1, CaV3.2, or CaV3.3) is upregulated following SCI. To this purpose, we will use a virus to deliver shRNA to knock down each individual isoform. In addition, because we found that the upregulation of T-type calcium channels in SCI-nociceptors is not simply caused by increased expression levels of mRNA, we will investigate the role of posttranslational modifications (i.e. phosphorylation, glycosylation, ubiquitinylation, increased membrane expression) in this process.

Zhaosheng Jin, MBBS, BSc
Postoperative delirium: perioperative assessment, risk reduction, and management.
Jin Z, Hu J, Ma D.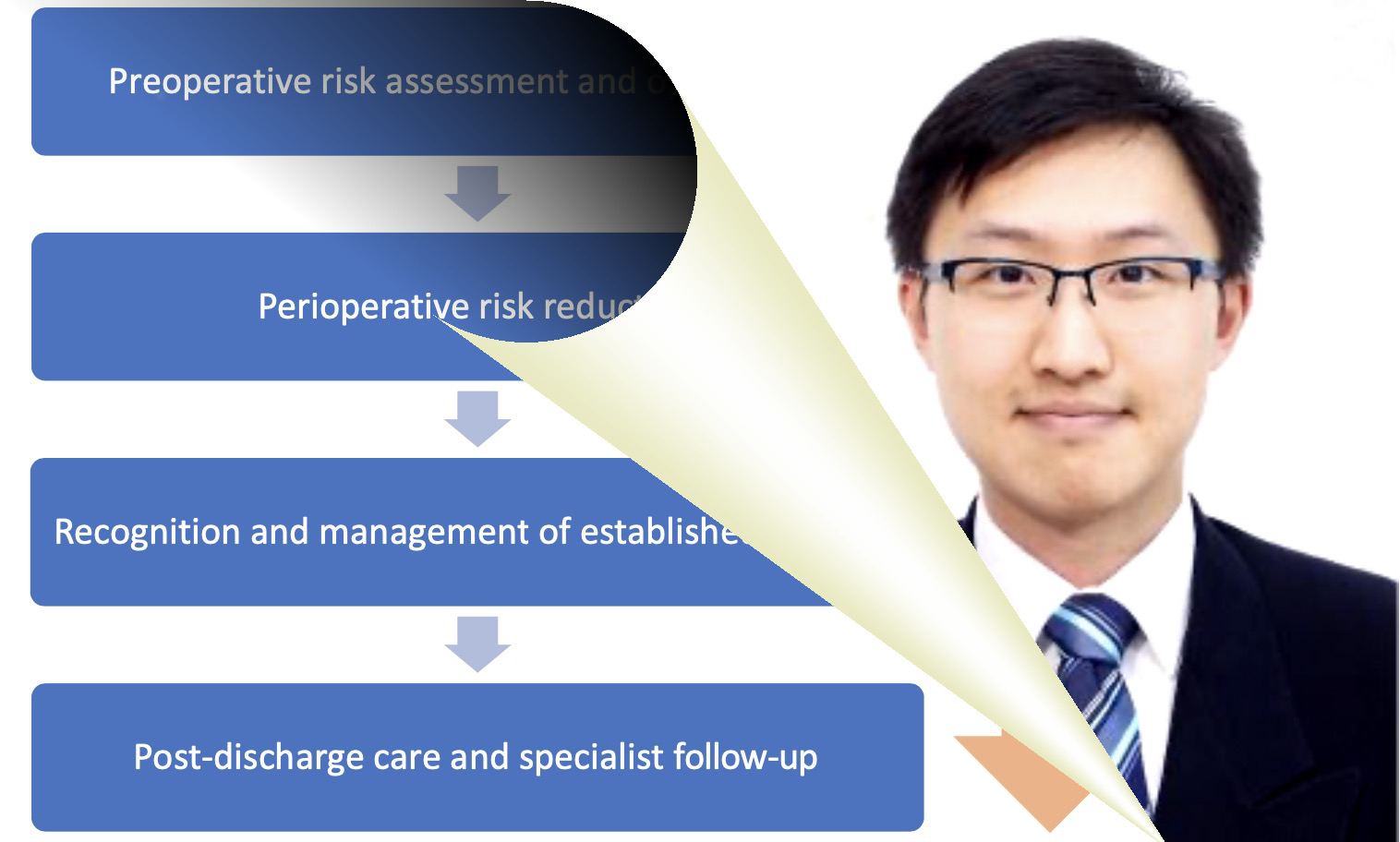 Delirium is a highly distressing postoperative complication associated with significant morbidity and mortality. With the ever-increasing number of older patients undergoing major surgeries, delirium management will likely become even more relevant to everyday practice. As there are currently very limited treatment options available for established delirium, I undertook this project to find out what can be done in the perioperative setting to minimize the risk of delirium, and what areas require further studies.
Intraoperative interventions which have been shown to reduce delirium risk include multimodal analgesia, regional anesthesia, and intraoperative/postoperative dexmedetomidine. Most notably, there is currently no clear evidence regarding the effect of blood pressure management on the risk of delirium.
Clinically, I will incorporate the delirium risk assessment as part of my preoperative assessment. In patients who are high risk, I will ensure that patients have adequate postoperative analgesia, minimize deliriogenic medications, be mindful of the depth of anesthesia and intraoperative blood pressure. In the future, I hope to get involved in clinical research on intraoperative management of delirium risk.

Joseph Gnolfo III, DNP, MS, ACNP, CRNA
Please welcome the newest members of our CRNA team.
Valerie M. Birmingham, DNP, CRNA
graduated from Rutgers for Nurse Anesthesia and Molloy for Nursing. Her clinical experience was in the CTICU at North Shore Manhasset.
Matthew R. DiCicco, DNP, CRNA
also graduated from Rutgers for Nurse Anesthesia and Molloy for Nursing. His clinical experience includes CTICU at North Shore Manhasset and Nurse Resource Team at NYU. WELCOME!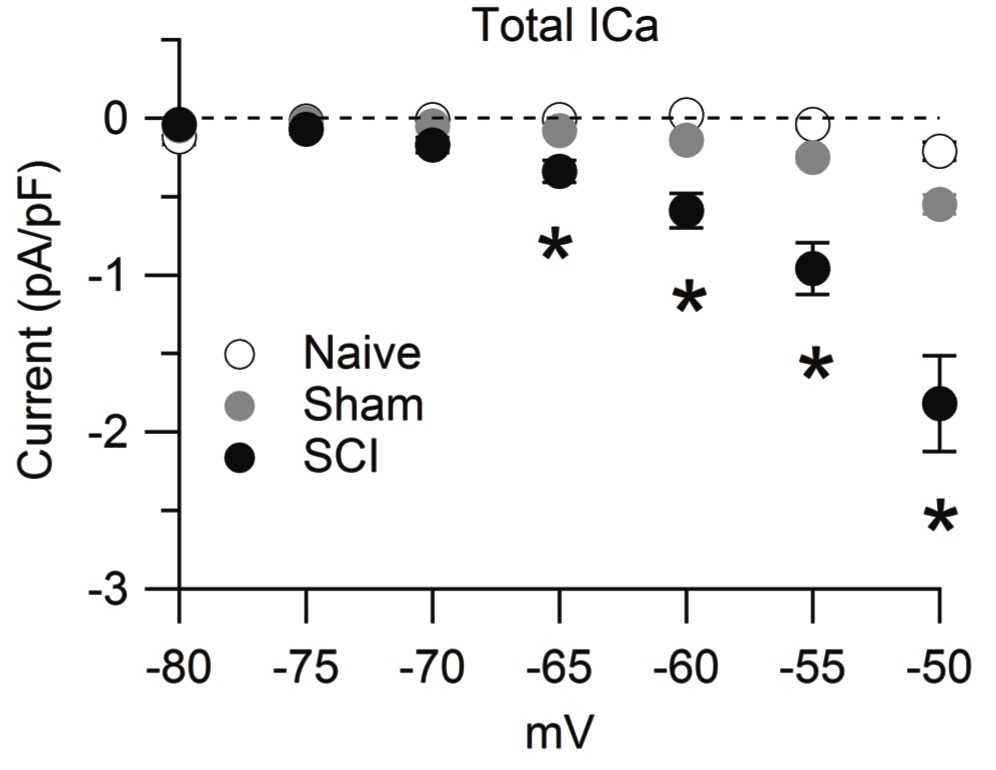 Kathleen Dilger, MS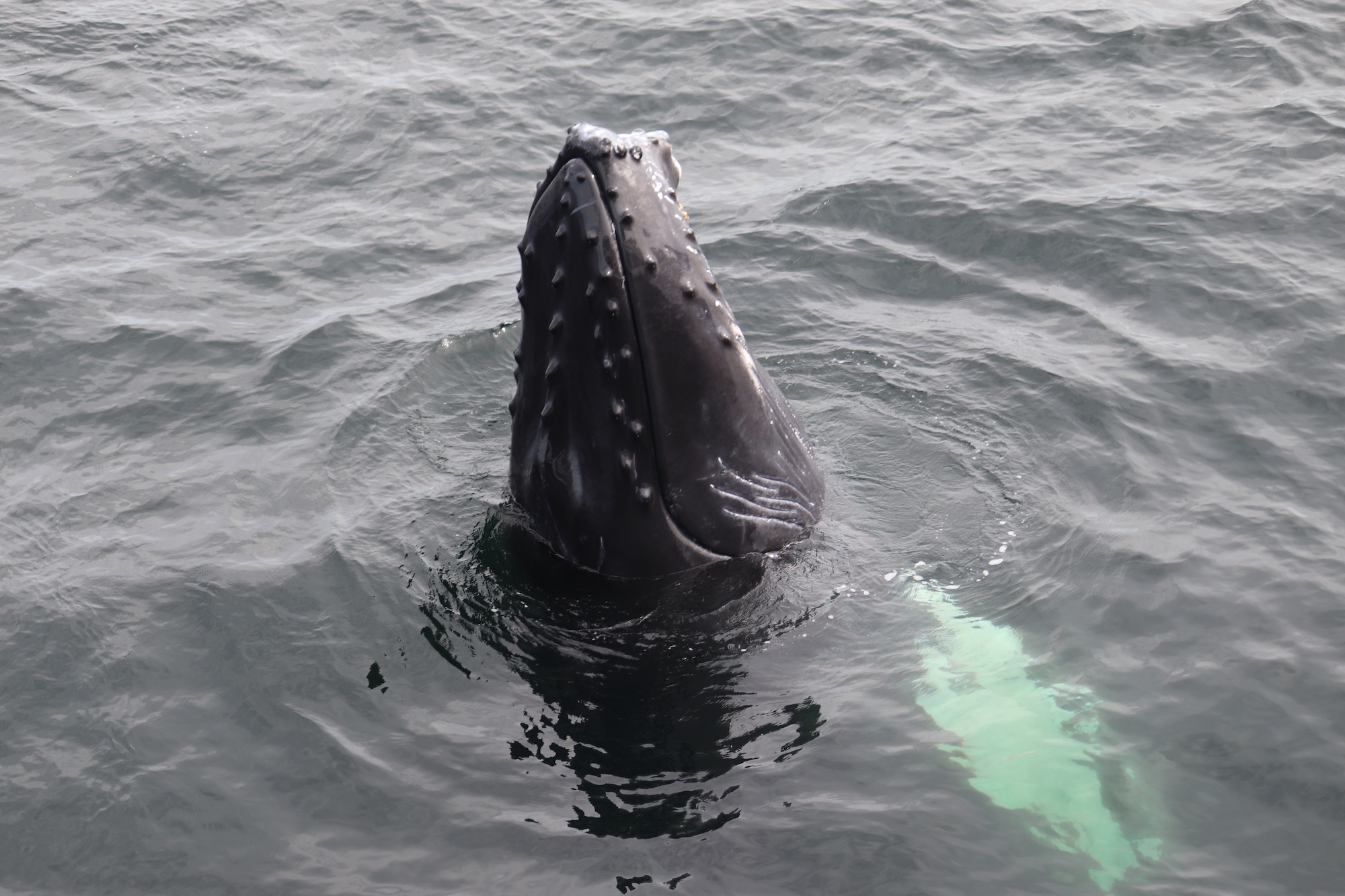 SleepTalker, the Stony Brook Anesthesiology Newsletter is published by the Department of Anesthesiology
Stony Brook Medicine, Stony Brook, NY
Tong Joo Gan, M.D., MHS, FRCA, MBA, Chairman
Editorial Board: James P. Dilger, Ph.D.; Stephen A. Vitkun, M.D., M.B.A., Ph.D.; Marisa Barone-Citrano, M.A.; Ramanjot S. Kang, M.D.