Volume 27 Number 4
Stony Brook, NY

<

April 2017

>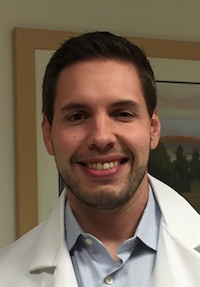 Marco Palmieri, DO
William Caldwell, DO
joined our department in March. Dr. Caldwell is a board certified anesthesiologist and interventional pain medicine specialist. He completed his anesthesiology training at Montefiore Medical Center (Albert Einstein College of Medicine) and his fellowship in pain medicine at the New York Presbyterian Hospital/Weill Cornell Tri-Institutional Pain Medicine Fellowship Program. The Tri-Institutional Pain Fellowship program provided Dr. Caldwell training at three of the nation's leading hospitals: New York Presbyterian Hospital, Memorial Sloan Kettering Cancer Center, and the Hospital for Special Surgery which provided comprehensive training in the evaluation and treatment of a variety of pain conditions.
Dr. Caldwell feels that chronic pain is a physical and emotional drain to the patient who often feels that their complaints are disregarded and minimized. He believes that listening to his patients and working with them to customize a treatment plan to their needs is extremely important. His goal is to evaluate each patient on an individual basis, educate them on what he feels is the source of their pain, explain possible treatment options, and form a plan of treatment with the ultimate goal of restoration of function and improvement in quality of life.
Dr. Caldwell specializes in minimally invasive treatment modalities for low back pain, joint pain, spinal stenosis, post laminectomy syndrome, neuropathic pain, cancer related pain, neck pain, and arthritic conditions. He also treats other painful syndromes such as Complex Regional Pain Syndrome, chronic headaches that originate in the neck, post-herpetic neuralgia, and vertebral compression fractures. He has extensive experience using state-of-the-art medical therapies and intravenous infusions for chronic pain as well as interventional procedures including image guided steroid injections, spinal cord stimulation, radiofrequency ablation, and kyphoplasty. Dr. Caldwell utilizes fluoroscopy, ultrasound, and other imaging modalities to precisely and accurately target sources of pain.
We are pleased to have Dr. William Caldwell join us here at Stony Brook Anesthesiology!

James P. Dilger, PhD
Ronald S. Litman, DO is our visiting professor for April 2017. Dr. Litman received a BA in Biology from the State University of New York at Buffalo. Coming to Long Island, he obtained his DO at the New York College of Osteopathic Medicine in 1985. Dr. Litman did residency training in Pediatrics at Rainbow Babies and Children's Hospital, Case Western Reserve University, Cleveland, OH and Anesthesiology at Mount Sinai Medical Center in New York City. This was followed by a Pediatric Anesthesia Fellowship at The Children's Hospital of Philadelphia in 1990-91. A life-long learner, Dr. Litman completed an ML degree in Health Care Law at the University of Pennsylvania School of Law this year.
After his fellowship, Dr. Litman joined the anesthesiology department at the University of Rochester initially as Senior Instructor but then was promoted to Assistant Professor and then Associate Professor. While at U Rochester, he held joint appointments in Pediatrics and Dentistry. In 2001, Dr. Litman became Associate Professor of Anesthesiology and Critical Care at the Hospital of the University of Pennsylvania and the Children's Hospital of Philadelphia. Since 2008, he has been Professor at these institutions.
Dr. Litman has been very active in several professional societies including the Society of Ambulatory Anesthesia and the American Society of Anesthesiologists. He has been on the Board of Directors of the Malignant Hyperthermia Association of the United States since 2013, has been their Vice President for Scientific Development since 2014, and has been the Medical Director for the MH Hotline since 2013. He has been an Associate Editor for
Anesthesiology
since 2011.
Dr. Litman is prolific! He has authored more than 70 publications in peer-reviewed journals, nearly 60 abstracts for scientific meetings, 124 editorials, reviews and chapters, and has edited four books.
We are pleased to welcome Dr. Ronald Litman to Stony Brook Anesthesiology to present two lectures. On Tuesday, April 11, he will speak to the Residents on "My Favorite Malpractice Cases: What I've Learned as an Expert Witness". On the following day, he will present at Grand Rounds: "The Future of Medication Safety in the OR".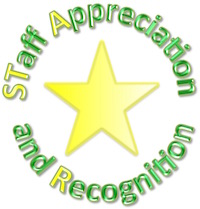 Patient comments about our staff from the Press Ganey questionnaires:

Anesthesiologist went out of his way to be friendly, explain next steps etc. - it helped me relax as a patient.

Anesthesia/Anesthesiologist: She was excellent, my son went to her with ease!

Anesthesia/Anesthesiologist: Thank you. Doctor listened to concerns and assuaged fears related to post-surgery nausea. Grateful.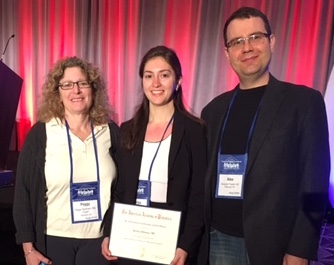 Dr. Kseniya Khmara
made her oral presentation at the SPA/AAP Pediatric Anesthesiology 2017 meeting in Austin, Texas. Recipient of the first prize of the American Academy of Pediatrics John J. Downes Resident Research Award, she spoke on "TcCO
2
Rather than EtCO
2
, is a Superior Measure of PvCO
2
in the Infant Population". The list of authors was: R Jasiewicz, K Khmara, RA Reinsel, J DeCristofaro, J Mintzer, A Chandrakantan, Z Jacob, R Wasnick MD, PA Seidman. She thanks
Drs. Ronald Jasiewicz
and
Ruth Reinsel
especially for their invaluable help on the project.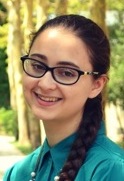 Kevin Czaplinski, PhD

Jessica Willdigg, an undergraduate student working in my lab, was awarded a Fullbright fellowship for studies in Denmark next year. She will work in the lab of Dr. Kenn Gerdes at the University of Copenhagen's Department of Biology. She will study the cellular mechanisms controlling the bacterial persistent state. Jessica is a native Long Islander. Congratulations!

One hundred and fifty five years of Stony Brook University service! Five members of the department were recognized by the University as having reached a Milestone in Service. Topping the list with 35 years of service are
Dr. Bharathi Scott
and
Mr. Keith Studholme
. Both of them began working at SBU when gas was $1.22 per gallon! Next, with 30 years of service are
Dr. James Dilger
and
Ms. Christina Catania
($0.86 per gallon).
Dr. Kenneth Rosenfeld
is the newbie; he began his Stony Brook career 25 years ago ($1.13 per gallon). Congratulations to all!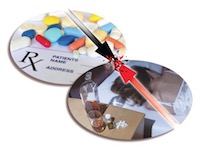 Elliott Bennett-Guerrero, MD
The 2017 Peter Glass Academic Research Evening will take place on Thursday, May 11, 2017. I'll be writing more about the event, including our Keynote Speaker Dr. Mark F. Newman, in next month's issue of
SleepTalker
. But now is the time to submit your abstracts if you plan to make a presentation! Abstract submission is open to all Residents, Students, CRNAs, Post-docs and Faculty. A select number of abstracts will be accepted for oral presentations. All types of research are welcome: Original Research, Case Reports, and Clinical Concepts and Commentaries. The format for abstracts can be found on the Research Evening web page. Please submit your abstracts to
Ms. Christine Fogarty
by the April 8, 2017, 5:00 pm deadline.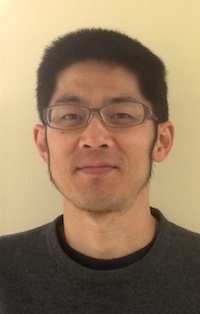 Kentaro Sugimoto, MD, PhD
has joined our department as a Visiting Scholar for two years. Dr. Sugimoto comes from Okayama University Hospital in Japan where he is Assistant Professor, Department of Anesthesiology and Resuscitology. He obtained his MD in 2002 from Okayama University Medical School. After doing a Residency in Anesthesiology, he went on to earn a PhD at the Okayama University Graduate School of Medicine, Dentistry and Pharmaceutical Sciences. Dr. Sugimoto's wife and four children are joining him on this Stony Brook adventure. Welcome to the department!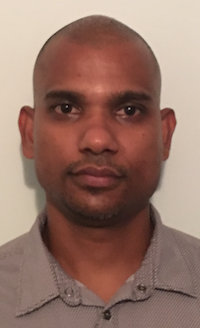 Joseph Gnoflo, CRNA
Please join me in welcoming
Mr. Terrance Seepersaud
to the anesthesia team. Terrence has been an RN since 2002 and completed his first of two Masters in Nursing in 2007 (Master of Science family nurse practitioner). In 2011 Terrence had completed his Masters of Science in Nurse Anesthesia at Downstate Medical Center and has practiced in the field of anesthesia for approximately 5 years now. Terrence's first day was Monday March 20th. Welcome to the team Terrance!!

Christopher Page, MD
Stony Brook
Medicine
is the first academic hospital in the country to add the IONSYS® fentanyl iontophoretic transdermal system to its formulary. IONSYS® is a self-contained patch that functions as a patient controlled analgesia system. The main advantages of IONSYS® as opposed to traditional IV-PCA appear to be improved patient function and mobility with use of the device. In addition, in existing studies, both patient and nursing satisfaction with the device far exceeds that found with IV-PCA.
We will start using this device in the following patients:
Gynecologic or bariatric surgery patients who are expected to require parenteral analgesia for less than 48 hours
Patients who are opioid naïve at baseline
Patients who would normally be appropriate for "standard" initial IV-PCA settings
As with a traditional IV-PCA, patients will need to be loaded to comfort prior to initiating PCA therapy and we recommend the use of fentanyl for this purpose. Any questions about use can be directed to member of the Acute Pain Service. Additional information can be found at the
IONSYS® website
.

Ralph Epstein, DDS
As I wrote in the
January 2017 issue of

SleepTalker
, the Board of Regents of the NYS Education Department approved updated anesthesia regulations.
You can download them here
. These regulations go into effect in two phases. Phase one begins in July 2017. It concerns new Definitions (section a) and new Practice Guidelines (section d). Phase two begins in January 2018. This concerns new certification requirements (section b) and new education requirements (section c). Because I was very involved with the development of these updated regulations, I can answer many of the questions you may have. Please feel free to contact me by phone (631-624-7005) or
email
.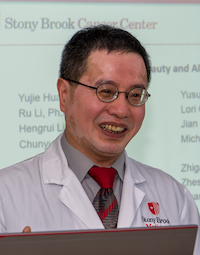 Jun Lin, MD, PhD
I want to introduce the new members of my research team:
Ru Li, PhD, Yujie Huang PhD
, and
Hengrui Liu
. Ru is a postdoctoral associate. She conducted her undergraduate studies in Chemistry at Nanjing University and completed her PhD in Biochemistry at University of British Columbia in last August. Yujie Huang is a first-year Stony Brook Dental School student. Before his enrollment in Stony Brook, Yujie was a postdoctoral research associate at Cornell University Medical Center in New York City. He completed his undergraduate degree in Biology at Shangdong University and was awarded a PhD in Cancer Biology at Tsinghua University. Yujie wishes to continue his research and is working in the lab as a part time student. Hengrui Liu is a visiting graduate student from Jinan University until this May. Hengrui is a graduate of Pharmaceutical Science major and pursuing his graduate study in Pharmacology at Jinan University.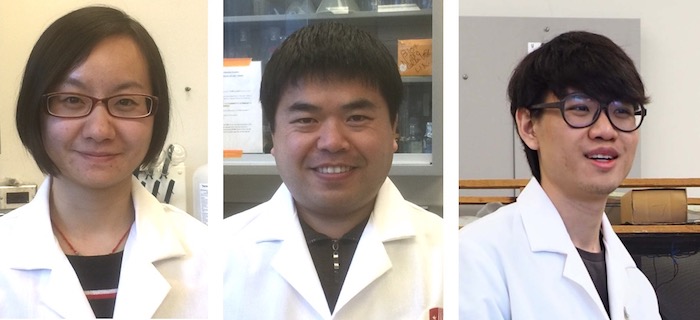 The team, which includes
Dr. James Dilger
, is working diligently toward an optimized selection of anesthetics for better outcome of cancer patients following surgery. Currently we are determining the effects of anesthetics on breast cancers in cell culture and mouse models, and exploring the underlying mechanisms. I presented an overview of our research "Effects of Volatile Anesthetic vs Intravenous Anesthetic on Breast Cancer Metastasis in Animal Models" at the Ward Melville Heritage Foundation Ceremony in the Stony Brook Cancer Center on March 27.

Melissa Day, MS, CRNA, CCRN
The Department of Anesthesiology has a dedicated group of Anesthesia Techs who are a vital part of the Anesthesia Team. The Anesthesia Techs assist Providers in setting up the rooms, available to help with patients, turnover of rooms and obtaining equipment and supplies on a moment's notice which allow our Providers to provide quality patient care. We want to Thank our Anesthesia Techs for their hard work, dedication and assistance to Providers.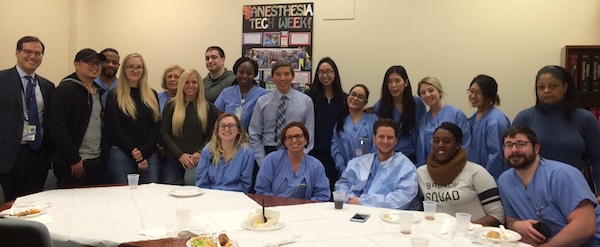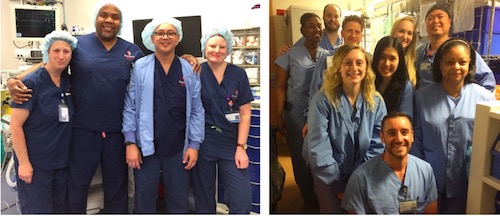 Enjoy more photos from the luncheon on March 31.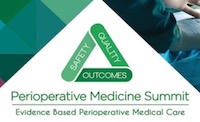 Deborah Richman, MB, ChB, FFA(SA)
As President of SPAQI (Society of Perioperative Assessment and Quality Improvement), I co-chaired this year's Summit, and am happy to report that is was an excellent meeting with many evidenced based talks and updates from experts in perioperative care.
The Summit which originated at the Cleveland Clinic in 2005, is an annual gathering of perioperative clinicians from around the world. They come to learn, network and hear national and international experts from many different disciplines presenting. Attendees include anesthesiologist, internists, surgeons, administrators, residents and med students and RNs, CRNAs, PAs and NPs. This year we welcomed a number of visitors from Canada, Australia, a couple from Europe and one who almost had to cancel due to the travel ban – she flew in from Abu Dhabi, but she made it.
This conference is an intense two and a half day course with a full day of pre-courses which this year included a session on Quality and a Perioperative ECHO course. There are about 15 talks a day – subjects included: Preoperative assessment for the patient with cancer, Perioperative ethics and DNR in the OR, perioperative management of hyponatremia, perioperative management of the geriatric patient, anticoagulation in the perioperative period, preoperative assessment of pediatrics and of pregnant patients to name just a few.
Lee Fleisher (AHA guidelines) and PJ Devereaux (Canadian cardiac guidelines and POISE and POISE 2) debated perioperative aspirin recommendations. Canada is not as close as we think. PJ recommends holding ASA 7 days before and 7 days after all surgeries except in patients with drug eluting stents and those undergoing carotid surgery. Lee feels ASA has protective value for many more patients than this. It was informative and entertaining! Frances Chung gave us an excellent update on obesity hypoventilation syndrome and her latest OSA work.
This year there was excellent representation from Stony Brook.
Dr. T.J. Gan
and I were both speakers. Dr. Gan spoke about ERAS and also had a rapid fire talk on PONV. I was one of the facilitators of the half day pre-course on setting up a Preoperative program with a talk entitled "A snapshot view of a Preoperative Clinic near you". I also did rapid fire talks on Implanted Devices and on Pre-op Assessment of the patient with Neurological disease. In addition, I moderated the SPAQI run Oral presentation of the best abstracts in the research category.

We had a number of posters in the evening poster session which was held on the rooftop at sundown overlooking the beach – cocktail hour included. One of our posters was a runner up in the innovations division –
Dr. Betty Hua
(resident) and Michele Branigan (POS NP) presented the LVAD perioperative management clinical pathway. Very well done – it was recommended that they publish their pathway as a brief report.
Dr. Ruchir Gupta
had 2 posters with
Dr. Shivam Shodhan
.
Drs. Ricky Georges
and
Scott Licata
gave me the privilege of hanging their posters while they helped cover the clinical fort back on the Island. And representing the internists at Stony Brook, Dr. Riyaz Kamadoli, one of our hospitalist co-management specialists was back again for updates and networking. Riyaz often helps with our post op patients and he heads the inpatient pre-op consult service. Of course it helped that it was sunny, 70+ degrees, there was plenty to eat and the beach was just across the street.
Mark your calendars – March 7-10, 2018, Fort Lauderdale, Florida – direct flight out of Islip.
Abstracts
•
Richman D, Georges R.
Pre-operative Considerations in a Patient with a Symptomatic Coronary Artery Fistula
•
Gupta R, Shodhan S.
Airway Considerations in the Allgrove Patient
•
Gupta R, Shodhan S.
Gastric Content Regurgitation in Post Gastric Banding Patient Despite Adequate Preoperative Fasting
•
Licata S, Richman D.
Using the EMR – this is a bear, or perhaps a dragon?
•
Hua B, Richman D, Branigan M.
My Laparoscopic Appendectomy patient has a LVAD, now what?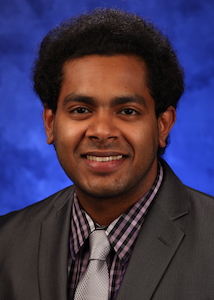 Shivam Shodhan, MD
Can you tell us a little about your background (hometown, college, medical school, etc.)?
I was born and raised in Dubai, UAE. My parents and I moved to the United States in 2004 and settled in Philadelphia, PA. My undergraduate training was at Temple University in Philadelphia where I majored in biology and cognitive neuroscience with a minor in music. I attended medical school at Penn State in Hershey, PA.
What attracted you to anesthesiology?
Anesthesiologists are the ninjas in medicine, really skilled at what they do and looking invisible while doing it. If an anesthesiologist cannot resuscitate a patient, I believe no one can. We always talk about making a difference in a patient's life by being a doctor. Anesthesiologists do it by actually saving a patient's life and bringing them back from the clutches of death. This was very attractive to me as a med student. I liked the idea that it was organized chaos.
How did you come to be a resident at Stony Brook (Why SB)?
SB had a great mix of cases and residents seemed happy when I interviewed here. I also knew our prior chairman, Dr. Glass, through Dr. Mets, chairman of Penn State Anesthesiology, who recommended the program to me. Long Island's proximity to NYC and Philadelphia meant I was not far away from family either.
Since there are several chief residents, what responsibilities of that role do you take on?
I manage medical student education while they rotate through anesthesiology and help organize lectures and scheduling.
How were you best able to balance the additional chief resident responsibilities with your roles as senior residents?
You just have to do it. No easy way out. If you don't have time, make time. Everyone has 24h in this world.
Do you feel that you were able to play a vital role in the mustering resident comradery as well as the management of resident conflict?
I am pretty close with my classmates and we all get along. So, scheduling changes were a breeze.
How do you feel your experiences as Chief resident will benefit you in your careers as attendings?
It's about learning to be a good politician. You have the chance to learn it during residency because once you are out in the real world, you will have less forgiveness for your mistakes and may have to deal with serious repercussions from people.
What changes have you seen the program go through during your time here, and what are aspects that are still in development that you hope will pan out in upcoming years?
Implementation of night float, removal of PICU from curriculum and addition of CTICU, implementation of academic Wednesdays. All these ideas were very good. My junior residents should always look for ways for professional improvement and use them for reconstructing the program. Without change there can be no growth.
What do you like most about being a resident?
I like being creative and being a resident you have the option to try every attending's method until you figure out what works best for you.
What do you like least about being a resident?
Remembering what each attending wants.
What pearls of wisdom would you like to share with your fellow junior residents to help them succeed in their time here and future careers?
Learn everything you possibly can during your residency and don't be hesitant to be creative. As long as you don't harm the patient and provide a good patient outcome, attendings will be open to your suggestions.
How would you describe our Stony Brook Medicine Anesthesiology Residency Program?
Very good mix of cases with no competition with fellows for case numbers, supportive attendings.
What advice do you have for medical students looking to pursue a career in anesthesiology?
An anesthesiologist should be able to perform their work behind the curtain. Nobody will often remember the anesthesiologist when a crisis has been overcome. If you are not cool with that, anesthesiology is not for you.
So what's the next step (academic attending, private practice, research) you will be taking as you transition from the role of a resident to attending next summer?
I am starting an interventional pain fellowship at Emory University in Atlanta, GA this summer.
Where do you see your career involvement 15 years down the road?
I want to do academic medicine with focus on genetics and stem cell research in pain medicine. I did genetics research in undergrad and medical school.
As you're soon to enter the real world of anesthesiology, what do you find most daunting?
Every clinical decision you take after June 30 will be as an attending. There is no one to back you up. So, be ready for it.
If you could do it all over again (become a doctor), would you? Why or why not, and what would you have done differently?
No regrets, would do it again. However, I would have chosen surgery with surgical oncology as my career because of how that field is still practiced with minimal interference from hospital administration, insurance, and not to mention creativity in how you can perform complex general surgery. I love that field. I really enjoyed hematology and oncology during my medical school years.
If you hadn't chosen to go into medicine, what career path might you have followed?
I would have become a chef or film director.
What has been your favorite residency memory of your 4 years here at Stony Brook?
Lots of memories with my buddies, David Soohoo, Nehul Patel, Alina Fradlis, Kevin Lee, Alan Caces, Brian Cho, Malwina Wloch, Samir Shah, and Aimee Pak.
What will you miss the most about your time on Long Island?
I will miss my friends. I will not miss Long Island.
Is there anything left on your Long Island bucket list before you venture off?
Nope!
When you aren't running on around the hospital saving lives, how do you like to spend your free time?
Photography, playing music, and traveling.
What do you like the most (and least) about living on Long Island?
Most: Beaches
Least: Traffic, especially annoying Jeeps with broken mufflers and off road tires.
What is your favorite type of food?
Vietnamese
What's your favorite restaurant in LI/NYC?
LI: Yao's Diner
Where would you love to travel to next and why?
Japan. I grew up a history buff and loved learning about the samurai, martial arts, and japanese culture. There's a mystique associated with Japan.
What's your favorite Tourist Activity in LI/NYC?
LI: Going to the beaches, wineries.
NYC: Restaurant hunting and street photography.
Describe yourself in three words.
Outgoing, humorous, confident
Who is/are your role(s) models and why?
At Stony Brook, it is Dr. Sherwin Park. He is what I imagined a doctor to be clinically and socially, very competent and smart with an excellent work ethic, but personable and humorous at the same time outside the hospital. I worked with him a lot as a CA-1 and have taken a lot of calls with him, most of which were brutal but he was always composed and supportive. He is like a big brother to me.
If you could make one wish, what would it be?
Make my medical school loans disappear.
If you could leave us with one of your favorite quotes, what would that be?
Attending: Eldhose, do you know what "BMW" stands for?
Me: Bayerische Motoren Werke
Attending: No, it stands for "Bill Molinari's Wheels."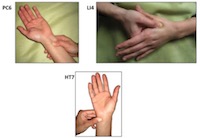 Holubar SD, Hedrick T,

Gupta R

, Kellum J, Hamilton M,

Gan TJ

, Mythen MG, Shaw AD, Miller TE; Perioperative Quality Initiative (POQI) I Workgroup. American Society for Enhanced Recovery (ASER) and Perioperative Quality Initiative (POQI) joint consensus statement on prevention of postoperative infection within an enhanced recovery pathway for elective colorectal surgery.

Perioper Med (Lond). 2017 Mar 3;6:4

Noll E,

Shodhan S, Madariaga MC, Page CR, Santangelo D, Guo X, Al Bizri E

, Pryor AD, Romeiser J,

Bennett-Guerrero E

. Randomized trial of acupressure to improve patient satisfaction and quality of recovery in hospitalized patients: study protocol for a randomized controlled trial.

Trials. 2017 Mar 7;18(1):110

Boublik J,

Gupta R

, Bhar S, Atchabahian A. Prilocaine spinal anesthesia for ambulatory surgery: A review of the available studies.
Krug L, Chatterjee N, Borges-Monroy R, Hearn S, Liao WW, Morrill K, Prazak L, Rozhkov N, Theodorou D, Hammell M,

Dubnau J

. Retrotransposon activation contributes to neurodegeneration in a Drosophila TDP-43 model of ALS.

PLoS Genet. 2017 Mar 16;13(3):e1006635

Abola RE, Gan TJ.

Preoperative Fasting Guidelines: Why Are We Not Following Them?: The Time to Act Is NOW.

Anesth Analg. 2017 Apr;124(4):1041-1043

Moonesinghe SR, Grocott MP,

Bennett-Guerrero E

, Bergamaschi R, Gottumukkala V, Hopkins TJ, McCluskey S,

Gan TJ

, Mythen MM, Shaw AD, Miller TE; Perioperative Quality Initiative (POQI) I Workgroup. American Society for Enhanced Recovery (ASER) and Perioperative Quality Initiative (POQI) joint consensus statement on measurement to maintain and improve quality of enhanced recovery pathways for elective colorectal surgery.

Perioper Med (Lond). 2017 Mar 17;6:6

Peng X, Studholme K, Kanjiya MP, Luk J, Bogdan D, Elmes MW

, Carbonetti G, Tong S, Gary Teng YH, Rizzo RC, Li H, Deutsch DG, Ojima I,

Rebecchi MJ, Puopolo M, Kaczocha M.

Fatty-acid-binding protein inhibition produces analgesic effects through peripheral and central mechanisms.

Mol Pain. 2017 Jan;13

Gulack BC, Hale B, White WD, Moon RE,

Bennett-Guerrero E.

Marriage and mortality after noncardiac surgery.

Journal of Surgical Research , Volume 210 , 152 - 158, 2017

Lin J

. Substance Abuse. In: Chestnut Anesthesia Principles and Practice, Chinese Translation, 5th Edition (People's Medical Publishing House, Beijing).

James P. Dilger, PhD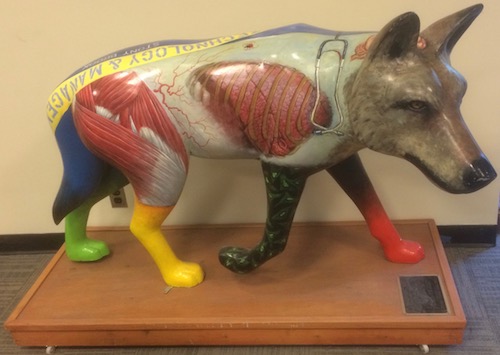 SleepTalker, the Stony Brook Anesthesiology Newsletter is published by the Department of Anesthesiology
Stony Brook Medicine, Stony Brook, NY
Tong Joo Gan, M.D., Chairman
Editorial Board: James P. Dilger, Ph.D.; Stephen A. Vitkun, M.D., M.B.A., Ph.D.; Marisa Barone-Citrano, M.A.; Shivam Shodhan, M.D.