Volume 27 Number 3
Stony Brook, NY

<

March 2017

>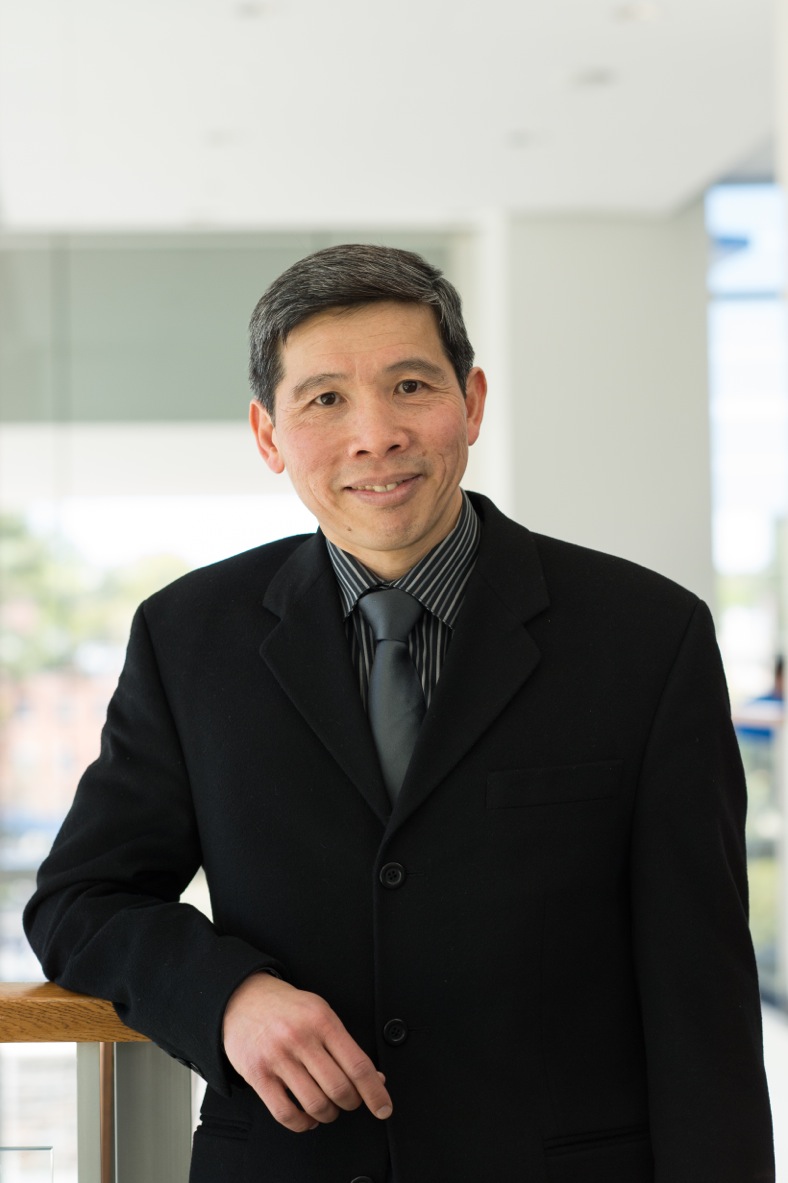 Dr. T. J. Gan, Chairman
At the Departmental meeting on February 1, I presented the "State of the Department Address". Here are a few highlights from my talk.
Clinical
We have expanded our clinical care to two new office sites: Centereach Vascular Office and South Bay GYN Office. The offsite locations, e.g. endoscopy and special procedures are now connected to the EMR system. Our department now covers the CT ICU. The hospital has purchased 3 new TEE machines for the cardio-thoracic service.
Education
The new "All Day Education Day" has been met with acclaim from the residents. The all-day Wednesday program has didactic lectures, lunch with the Chairman, simulations topics and QA/AI projects. Other educational initiatives include Subspecialty Block Lectures, CT ICU education, Mock Orals and True Learn: a web-based exam prep tool. I am grateful to our Residency Training Program Director
Dr. Christopher Gallagher
and Associate Director
Dr. Joy Schabel
.
Resident presentations at national meetings
(ASA, PGA, SOAP, SPA) continues to be at about 40 per year.
The Peter Glass Academic Research Evening
held in May 2016, featured 46 posters and Nora Volkow, MD PhD as keynote speaker. Our educational "outreach" includes the
Anesthesia Technology Program
under the direction of
Drs. Maria Lagade and Wesam Andraous
with the assistance of
Drs. Stephen Vitkun and Linda Cimino
,
SARAS (Science & Research Awareness Series)
directed by
Dr. Srinivas Pentyala
and
Global Health
organized by
Dr. Sofia Geralemou
.
Research
I am extremely proud to announce that the total NIH funding for the department has reached $6.4 million direct costs. This places Stony Brook Anesthesiology at the
number 6 position
in the rankings among all academic anesthesiology departments in the US! There are many investigators in the basic science and clinical research arena who have contributed to this success. Congratulations!
Dr. Jun Lin
was awarded a TRO grant from the School of Medicine. We also have nearly 30 externally and internally funded clinical projects representing the efforts of many clinical researchers.
Faculty and Faculty Development
We welcomed seven new faculty members over the past year.
Dr. Steve Chen
has returned to SB at the ASC,
Drs. Monte Chin and Vahé Tateosian
joined the Pediatric Anesthesiology division,
Dr. David Kiamanesh
has just arrived and will work in CT ICU and
Drs. Joshua Dubnau and Kevin Czaplinski
are grant-supported basic scientists.
Dr. Simon Guo
joined the VA Anesthesiology Division in Northport. 2016 saw the promotions/appointments of
Dr. Martin Griffel
as Interim Chief Medical Officer,
Drs. Elliott Bennett-Guerrero and Grigori Enikolopov
as tenured Professors,
Drs. Loreta Grecu and Jeremy Poppers
as Associate Professors and
Dr. Natalia Peunova
as Research Associate Professor.
Dr. Joy Schabel
, our Vice-Chair for Education, was the recipient of the 2016 SOAP Teacher of the Year Award! Other notable accomplishments for the department include the appointments of
Dr. Ruchir Gupta
as Section Editor for
Perioperative Medicine
and
Dr. Jun Lin
as Section Editor for
BMC Anesthesia
.
Dr. Srinivas Pentyala
has been awarded patent-notice of allowance. Finally, the
ASC
was named Long Island's Best Ambulatory Center!
Future
Going forward, I see an increased emphasis on the role of the anesthesiologist in Enhanced Recovery/Perioperative Surgical Home. We will develop Clinical Pathways with a strong reliance on Informatics. We will provide leadership and training in Improving Patient Outcomes, Increasing Value and Promoting Teamwork. The Department as a whole must help maintain and improve our high quality residency program and must continue to do cutting edge basic, translational and clinical research. Finally, we must promote Faculty Development with a renewed emphasis on Career Development and Leadership Training.
I'd like to leave you with a few provocative quotes. Thomas Carlyle said "Anything worth doing is at first impossible" and Thomas Edison recognized that "Vision without execution is Hallucination!!" Let us realize our visions together!

Min-Yi Tan, MD
We are delighted to have Dr. James Rathmell as our Visiting Professor for March. Dr. Rathmell is Chairman of the Department of Anesthesiology, Perioperative and Pain Medicine at Brigham and Women's Hospital. Dr. Rathmell received his masters in Biochemistry and medical degree at Wake Forest University. Dr. Rathmell then completed his residency training with concentration in Cardiovascular Anesthesia and Pain Management at North Carolina Baptist Hospitals. He started his academic career at University of Vermont College of Medicine, and subsequently moved to Boston to continue his endeavors at Harvard Medical School.
Dr. Rathmell has had many exemplary leadership roles as an educator as well as in patient care. He served as course director in Nurse Anesthesia training, course director in Pharmacology and Clinical Therapeutic, as well as program director in Pain Management training. At the Mass General Hospital, Dr. Rathmell led a successful patient-centered pain clinic as well as a top tier Pain Management fellowship training program. Many of his publications concern improving the safety of pain treatment using image guidance. His text book,
Atlas of Image-Guided Intervention in Regional Anesthesia and Pain Medicine
1st edition (2007) and 2nd edition (2011), is widely used among pain management fellows. Among his many roles, he is also the Chair for the Pain Medicine Examination Committee and an ABA oral board examiner. In addition, he is an
Editor for Regional Anesthesia and Pain Medicine
,
Anesthesiology
, as well as
Neuromodulation
.
Dr. Rathmell will present two lectures while visiting our department. On Tuesday, March 7, he speaks to the residents about "Pharmacological Pain Management, the Evolving Role of Opioids, and Improving Education of Health Care Providers". The next morning at 7:00 am, he will speak at the departmental grand rounds on "The Link Between Acute and Chronic Pain".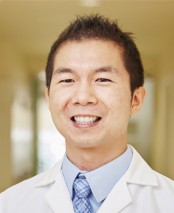 Nelson S. Barcelon, MD
I have the great pleasure of introducing Dr. Qiao (Simon) Guo, M.D. As a Clinical Assistant Professor, I supervised Dr. Guo's residency training in the Department of Anesthesia at the Northport VAMC.
Dr. Guo is a graduate of Cornell University where he finished a Bachelor of Arts degree in Economics in May 2004. He received his medical degree from St. Louis University School of Medicine in May 2009. He then joined the Anesthesiology Department for his clinical base year internship and went on to complete his Anesthesiology Residency training at Stony Brook from July 2009 until June 2013. He was then was accepted into the Tri-Institute Pain Fellowship program at Weill Cornell Medical Center from July 2013 to June 2014. After completing his fellowship, he was employed as an attending Pain Practitioner at Community Pain Medicine at Queens, NY through October 2015. He then joined our department as a Pain Specialist.
Dr. Guo has always provided high quality care to his patients. Through his training in Anesthesiology, he won many awards such as Resident Team Player of the Year for two consecutive years (2012 and 2013), as well as Excellence in Teaching Medical Students for 2011-2012. During his pain fellowship he was finalist in an oral abstract presentation at New York and New Jersey Societies of Interventional Pain Physicians Symposium. Please welcome Dr. Qiao Guo back to Stony Brook and the Northport VAMC!

New Faculty Member: Dr. David Kiamanesh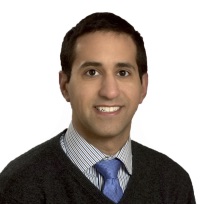 James P. Dilger, PhD
We welcome Dr. David Kiamanesh to the department as an Assistant Professor. Dr. Kiamanesh attended SUNY Binghamton where he earned a BS in Cell and Molecular Biology and a BA in Economics, graduating
summa cum laude
in 2005. He earned his medical degree at Washington University School of Medicine in St. Louis. After graduation, Dr. Kiamanesh was an Anesthesiology Resident and Post Doctoral Resident Fellow at New York Presbyterian Hospital, Columbia University from 2009 until 2013. The following year, he stayed at Columbia as a Clinical Fellow and Post-Doctoral Clinical Fellow in Critical Care Anesthesiology. That year, Dr. Kiamanesh served as co-Chief Fellow. He remained at Columbia for the next two and one half years as an Assistant Professor of Anesthesiology and Critical Care.
Dr. Kiamanesh is certified by the ABA and has a subspecialty certification in Critical Care Medicine. He has several publications regarding hepatic disease, lung ischemia reperfusion injury and left heart failure. He wrote a chapter "Cardiopulmonary bypass and the lung" for the 4th Edition of
Cardiopulmonary Bypass: Principles and Practice
.
Dr. Kiamanesh is working at the CT ICU at Stony Brook Medicine as Assistant Professor of Anesthesiology. Please welcome him to the department!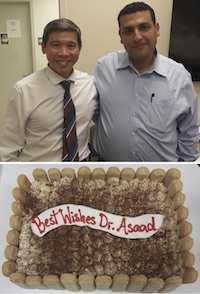 Shivam Shodhan, M.D.
We bid a fond farewell to
Dr. Bassem Asaad
as he leaves Stony Brook Medicine to join Emory University in Atlanta as a full-time Pain Management attending. We thank him sincerely for his outstanding service for the past seven years. Dr. Gan noted that Dr. Asaad has always been a dedicated member of the department and has never shied away from hard work. Over the years he has been heavily involved in resident education and has participated in departmental research projects. We wish him and his family the best in this next endeavor.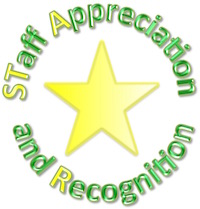 Patient comments about our staff from the Press Ganey questionnaires:
Stony Brook Ambulatory had the most cohesive professionals. Their appreciation of one another was contagious.
Excellent block. Thank you
Dr. Steve Chen
!
I was very pleased as I have been to several ambulatory facilities.
Dr. Barry Florence
was great! The anesthesiologist was one of best I ever had. She was so knowledgeable and soothing.
Dr. Martin Redmond
was excellent - peripheral nerve block worked well.
Dr. Shah
was FANTASTIC.
Dr. Redman's
block worked for 12 hours!!
I am not good with needles and IV. The anesthesia team took extra care to comfort me during the process.
Wonderful - This is what I was most nervous about and had great anxiety over prior to procedure.
Received follow up phone call from anesthesiologist - very thoughtful anesthesiologist was wonderful.
Did a great job with my 10 year old son.
The anesthesiologist went above and beyond to make my daughter feel at ease.
I was very anxious about anesthesia, everyone put my worries to rest.
Kathleen M. excellent!
Dr. Eleanor Romano
started my IV. She and
CRNA Cindy Jackolski
were great!
Dr. Mark Stephen and his team were exceptional; have already recommended them.
Dr. Mihai Sadean
from anesthesia calmed my fears, and I had NO problems with anesthesia or pain. Thank you.

Drs. Martin Kaczocha
and
Rany Makaryus
have been named Associate Editors for
BMC Anesthesiology
. They join
Dr. James Dilger
, Associate Editor and
Dr. Jun Lin
, Section Editor for the Journal.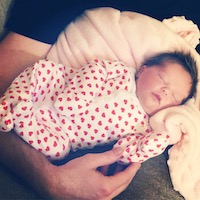 Jonathan Bancroft, DMD
London Elizabeth Bancroft was born on February 7, 2017 at Stony Brook University Hospital @ 14:31. She weighed 8 lbs. 5 oz. and was 20". Both mom and London are doing great. Her 3 older brothers are excited to finally have a baby sister. Thank you everyone for your thoughtful gifts, kind words, and well wishes.

Pati Kanjiya, PhD
Our baby boy, Aden Shrey Kanjiya, was born February 9th (of course he picked the day of the blizzard, more memorable hehe) at 2:33pm. He weighed 8.2 lbs and was 20.7 inches long at birth. Dr. Mike Khalili did a great job with my epidural, the most wonderful relief I have experienced! He and Dr. Michelle DeLemos were great and made sure I was taken care of. Baby and I are both doing fine, and Shrey and I are excited to have him with us now. We are beyond thankful for all the good wishes and love from everyone in the department, and can't wait to take him to meet you all!


Shivam Shodhan, MD
Can you tell us a little about your background (hometown, college, dental school, etc.)?
I was born and bred on Long Island. I escaped and studied abroad for two years in Israel before settling down in Maryland and completing my undergraduate and dental school education there.
What attracted you to dental anesthesiology?
As part of a pediatric clerkship, I had the opportunity to shadow a DA working at the University of Maryland. I was really impressed and the rest is history!
How did you come to be a resident at Stony Brook (Why SB)?
You know this is a Match Program right? Seriously though, I was impressed with the education of the program as well as the opportunities to expose yourself to multiple modes of anesthesia practice. Compared to other programs I had considered, SB prepares you to be able to confidently practice straight out of residency.
What do you like most about being a resident?
Watching Greg put his monitors on the patient in preop. I think if he could prep the pt in preop he would.
What do you like least about being a resident?
Definitely my commute from Far Rockaway.
What pearls of wisdom would you like to share with your fellow junior residents to help them succeed in their time here and future careers?
Three years seems like a long time but it'll pass in a flash. Take advantage of your time and seek out interesting cases and opportunities while you can.
How would you describe our Stony Brook Medicine Dental Anesthesiology Residency Program?
A program with strong work ethic that expects your best with team players looking to help and support you when you need it.
What advice do you have for dental students looking to pursue a career in dental anesthesiology?
Call me.
So what's the next step (fellowship, attending, research) you will be taking as you transition from the role of a resident to fellow/attending next summer?
I'll be moving on to private practice, most likely providing mobile anesthesia services.
As you're soon to enter the real world of dental anesthesiology, what do you find most daunting?
All the financial and insurance aspects of practice that you aren't taught in residency.
If you could do it all over again (become a dentist), would you?
I still enjoy dentistry (even though I haven't picked up a drill in two years). Knowing what I know now I would have tried harder to partially finance my dental education instead of relying on non subsidized loans. Thanks Obama!
If you hadn't chosen to go into dentistry, what career path might you have followed?
My mom always wanted me to be a gym teacher (Don't laugh Tommy). Or a psychologist. I'm a good listener.
What has been your favorite residency memory of your 3 years here at Stony Brook?
Probably Dr. Rosenfeld's and Dr. Stellaccio's spirited discussions during grand rounds.
When you aren't running on around the hospital saving lives, how do you like to spend your free time?
I'm a family man so spend most of my time with the wife and kids. My wife and I are big foodies so enjoy going out or cooking interesting new things.
What do you like the most (and least) about living on Long Island?
Did I mention how much I hate my commute?
Most of my family is here on Long Island so it's nice to live closer to them again.
What is your favorite type of food?
Pizza. Put anything in the form of a pizza and I'll eat it.
What's your favorite restaurant in LI/NYC?
Mikes Bistro on the Upper East Side. Their duck gnocchi is worth the trip.
Where would you love to travel to next and why?
Anywhere warm!
What's your favorite Tourist Activity in LI/NYC?
Going to see shows in the city.
Describe yourself in three words.
Open-minded, respectful, non-smoker.
Who are your role models and why?
My parents are my biggest role models for multiple reasons. I would also add Dr. Kogan. She seems to have that whole work - life balance thing figured out. Most impressive is that somehow, she is always fun to be around, yet never smiles.
If you could make one wish, what would it be?
For a surgeon to admit that the reason for the terrible turnover time was because their resident or student couldn't suture if their life depended on it.
If you could leave us with one of your favorite quotes, what would that be?
"Would you like bougie?" -
Dr. Peter Oleszak

Sun Y, Pan C, Li T,

Gan TJ.

Airway management education: simulation based training versus non-simulation based training-A systematic review and meta-analyses.

BMC Anesthesiol. 2017 Feb 1;17(1):17.

James P. Dilger, PhD
It's difficult to know just what meteorological season it is on Lawn Guy Land these days. But I can tell you for certain that it is Science Fair Season for high schoolers betwixt the Sound and the Ocean! We have several faculty members who are judging regulars at the
Long Island Science and Engineering Fair (LISEF)
.
Drs. Stephen Vitkun, Linda Cimino
and I spent the morning of February 8 judging Round 1 of LISEF this year. There are so many applicants to LISEF that they divide the competition into two parts. The top third of the students go on to Round 2 which will be held March 23.
Dr. Srinivas Pentyala
and I have signed up to judge that Round. The winners of Round 2 (up to 20 projects) go on to the
International Science and Engineering Fair
which will be held this May in Los Angeles. Some Long Island schools choose to attend the
New York State Science and Engineering Fair (NYSSEF)
instead of LISEF. I judged at that fair (held at the New York Hall of Science in Queens) two years ago and will do so again this year on April 3.
I am delighted to report that the high school students I have been advising, Anjali Verma, Sarah Adamo and Suselle Contreras, all passed to Round 2 of LISEF!
See the November 2016 issue of SleepTalker for the details about their projects.

SleepTalker, the Stony Brook Anesthesiology Newsletter is published by the Department of Anesthesiology
Stony Brook Medicine, Stony Brook, NY
Tong Joo Gan, M.D., Chairman
Editorial Board: James P. Dilger, Ph.D.; Stephen A. Vitkun, M.D., M.B.A., Ph.D.; Marisa Barone-Citrano, M.A.; Shivam Shodhan, M.D.