Volume 27 Number 2
Stony Brook, NY

<

February 2017

>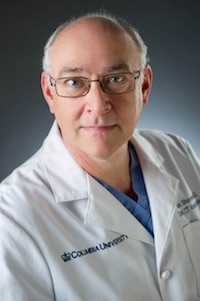 James P. Dilger, PhD
Jack S. Shanewise, MD, FASE
is our Visiting Professor for February. Dr. Shanewise is Professor of Anesthesiology, Director of the Division of Cardiothoracic Anesthesiology and Program Director of the Adult Cardiothoracic Anesthesiology Fellowship at Columbia University College of Physicians & Surgeons in New York City.
Dr. Shanewise received a Bachelor of Science degree with distinction in Biological Sciences from Stanford University and obtained his MD from the University of Washington in Seattle where he was elected to Alpha Omega Alpha honor medical society. He did an internship in General Surgery at the University of Alabama, an Anesthesiology Residency at Emory University and a Cardiothoracic Anesthesiology Fellowship also at Emory. He remained at Emory first as an Assistant Professor of Anesthesiology (1992-1999) and then Associate Professor (2000-2004). While at Emory, Dr. Shanewise published extensively on issues in cardiothoracic anesthesiology and the use of transesophageal echocardiography (TEE) (including a paper that sounds like a Sherlock Holmes story: "The case of the missing fragment …"). He was a two-time recipient of the Carl C. Hug Jr. Award for teaching excellence in Cardiothoracic Anesthesiology at Emory University. In 2004, Dr. Shanewise moved to Columbia University as Professor of Anesthesiology with the administrative titles noted above.
Dr. Shanewise has authored nearly 50 journal articles and 30 meeting abstracts. He has co-edited three books including
Comprehensive Textbook of Intraoperative Echocardiography
, and has written nearly 38 book chapters. He lectures extensively on TEE both in the US and abroad. He was the lead author for the first ASE/SCA guidelines defining what constitutes a comprehensive perioperative TEE examination. Dr. Shanewise has been active in many societies. In particular, he was a founding member of the National Board of Echocardiography and has served in every elected office in that society (President from 2009-2011). He has also served as president of the Association of Cardiac Anesthesiologists and the Association of Anesthesiology Subspecialty Program Directors. He has been on the editorial boards of the
Journal of Cardiovascular and Thoracic Anesthesia
and
Anesthesia & Analgesia
.
During his visit to Stony Brook, Dr. Shanewise will present two lectures. The first one, "Monitoring for Myocardial Ischemia" is for the Residents on Tuesday, February 7, 5-6 PM. He will then speak at our departmental meeting on Wednesday, February 8, 7-8 AM: "30 Years of TEE and Anesthesiology". Welcome Dr. Shanewise!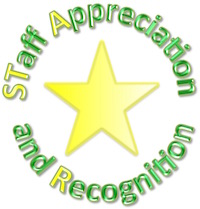 Patient comments about our staff from the Press Ganey questionnaires:
Anesthesia/Anesthesiologist- She went out of her way to explain everything that would happen. She asked if I ever had a bad experience with anesthesia which I have, once she asked the specifics and they explained what she would do to avoid any problems she kept reassuring me during the procedure and kept me calm and breathing deep.
Dr. Eleanor Romano
came into the room and explained everything answered all questions and is very kind.
Much better, no comparison in fact, to Mather or St. Charles. SB very fortunate to have so many dedicated, professionals providing exemplary care.
Dr. Scriven,
Dr. Zvi Jacob
, the nurses and entire ASC staff were amazing! We are truly grateful for the top notch care provided to our son. I came into the recovery room and found the anesthesiologist - Dr. Jacob - holding my son all swaddled up. It was very heartwarming.
Dr. Mark Stephen (my surgeon), Dr. Brian Durkin (my Pain Management Specialist) and
Dr. Frank Stellaccio
(my Anesthesiologist) were all incredible. My surgery went well thanks to the extraordinary support of the faculty and staff from the Departments of Orthopedics Surgery and Anesthesiology.

One of the current Anesthesiology Technician interns wrote to Dr. Zelizer, Chair of the Health Science Program of the School of Health Technology and Management regarding the AT program.
I would like to commend the Anesthesia Technology staff (
Dr. Vitkun, Dr. Cimino, Dr. Lagade
, and
Dr. Andraous
) for their excellent teaching methods, patience, and their flexibility for students. They always make themselves accessible to their students and hold a great deal of respect for our education. They are constantly encouraging us to further our education and push ourselves to new heights. They hold an immense amount of faith in our abilities to perform in the operating room. They have also been excellent references for my nursing school applications."


Dr. Kseniya Khmara
been selected as the first prize winner of the American Academy of Pediatrics John J. Downes Resident Research Award! She co-authored with
Dr. Ronald Jasiewicz
, an abstract "TcCO
2
Rather than EtCO
2
, is a Superior Measure of PvCO
2
in the Infant Population". Kseniya will make an oral presentation at the SPA/AAP Pediatric Anesthesiology 2017 meeting in Austin, Texas, on Saturday, March 4. There is a cash award! Congratulations!

James P. Dilger, PhD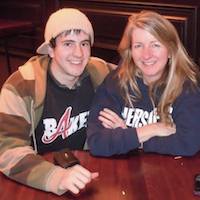 We extend our sincerest sympathy to Jean Abbott whose son, Marc Cooper, passed away in January.
Marc earned his bachelor's degree in Kinesiology from Texas A&M University in Corpus Christi, and was applying for his Doctorate in Physical Therapy. He had numerous specialty certifications, and worked as a personal trainer and Physical Therapy Tech. Marc was a founding member of the Corpus Christi chapter of Sigma Nu fraternity and worked with the Wounded Warrior Project as his service pledge. He was an avid snowboarder, wakeboarder and kiteboarder. He loved sports cars and tried his hand at car racing. He enjoyed all types of music, and played guitar and drums. Marc spoke fluent Spanish.
Marc was able to give the gift of life through the NJ Sharing Network. So far, he has saved the lives of 5 transplant recipients with his organ donations, and will be helping up to 40 people in the coming days. He was honored with a flag raising ceremony at Morristown Medical Center on the day of his donations.
Please take a moment now to look at your NYS Driver's License to make sure that there is a red heart signifying you as an organ donor. If it isn't there, go to
Donate Life America
and sign up. Jean has some organ donor wristbands for anyone who is interested. She would certainly appreciate knowing that her terrible loss inspires others to follow Marc's example.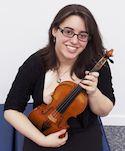 Stephen A. Vitkun, MD, MBA, PhD
My daughter, Stephanie, has received her Master of Music degree from the Crane School of Music. She plays violin and viola and teaches both as well as a variety of other instruments.

Shivam Shodhan, MD
Can you tell us a little about your background (hometown, college, dental school, etc.)?
From sunshine capital of Canada, Vancouver. Went to UBC for dental school
What attracted you to dental anesthesiology?
My crazy denture patient who told me make his smile like Brad Pitt and later threw his denture at me because he didn't look like Brad Pitt!
How did you come to be a resident at Stony Brook (Why SB)?
I heard that living in NY is hella fun!
What do you like most about being a resident?
Getting away with speeding tickets. Just tell the cop that you're a poor resident and they will let you go, haha.
What do you like least about being a resident?
Can't really take any sick days.
What pearls of wisdom would you like to share with your fellow junior residents to help them succeed in their time here and future careers?
Show up with a smile and on time and you will be just fine!
How would you describe our Stony Brook Medicine Dental Anesthesiology Residency Program?
It is not an easy residency program but it will make a man out of you.
So what's the next step (fellowship, attending, research) you will be taking as you transition from the role of a resident to fellow/attending next summer?
I want to become a stay home dad but my wife will probably have a heart attack if I even suggest that idea. Most likely will be working 7 days a week in a private practice to pay off my astronomical student loans.
As you're soon to enter the real world of dental anesthesiology, what do you find most daunting?
No one to give you a bathroom break...
If you could do it all over again (become a dentist), would you?
Ya probably would do the same thing because that's how I met my wife.
If you hadn't chosen to go into dentistry, what career path might you have followed?
Probably a car reviewer because I love cars and I would get to drive awesome cars.
When you aren't running on around the hospital saving lives, how do you like to spend your free time?
Binge watch Netflix shows.
What do you like the most (and least) about living on Long Island?
What I most like: beaches!
What I least like: unfortunately the volunteer fire department siren that goes off every 30 min near me.
What is your favorite type of food?
Pretty much anything that is deep fried.
What's your favorite restaurant in LI/NYC?
Peter Luger.
What's your favorite Tourist Activity in LI/NYC?
Touching Wall Street's charging bull!
Describe yourself in three words.
I need sleep...
If you could make one wish, what would it be?
Have ability to time travel.
If you could leave us with one of your favorite quotes, what would that be?
"My nose will grow now." -Pinocchio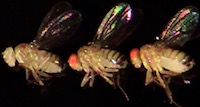 Ursula Landman, DO
On Monday Jan 2,
Dr. Christopher Page
spoke to the Stony Brook Medical Student Anesthesia Interest Group about acute pain management. The students really enjoyed his talk and learned a lot from it. I conducted an intubation workshop for the NYIT-COM Student Anesthesia Interest Group. I taught the group how to do a laryngoscopy on mannequins and reviewed basic airway anatomy. Both groups are very enthusiastic about anesthesia. Several students are applying to the FAER Summer Medical Student Anesthesia Research Fellowship Program this year.

James P. Dilger, PhD
Step on It!
My new Christmas toy was a Fitbit. My phone was already counting my steps, but I wanted more. I was curious about my heart rate. Well, more than curious. Sometimes (correction: often) in my CrossFit workouts, the pulsations in my chest seemed to be going off the charts. I really wanted to know if I'd been exceeding the speed limit for my age (155; ahem, that's beats per minute, not years). Fitbit and Apple Watches measure heart rate much the same way as pulse oximeters. I quickly learned that while you can get spurious readings (I momentarily shot up to the peak rate while strolling around the block with my 90-year old father-in-law), overall it seemed pretty accurate (I did some quick comparisons with a pulse-ox). Workouts were not in violation so I could stop worrying about that.
But another feature of the Fitbit really keeps me on my toes (and heels). Step competitions. Who knew that you can compete with other wearers for daily, weekly, whatever total steps? My coach, Michael, invited me to join a Workweek Hustle, a Monday through Friday competition. I clicked okay. Then, I saw what I was up against. Michael and another stepper were 20k steps per day walkers! I'd been happy to get about half of that. The first couple of weeks, I settled for 3rd or 4th place. Then I wondered, what would it take to do 20k steps in a day? Well, I now know where to park my car if I want to get 1600 steps right off the bat. The
Wellness Walk
on Level 2 yields 860 (including the steps to and from my office). Once-around-the-block at home, that's 1250 (at 11 pm sometimes). On Monday, I was barely ahead of Michael. At the end of Tuesday, it was neck-in-neck with him and another stepper. It's Wednesday as I write this, so the final results are not yet in …
So how do I justify all this time spent walking? Well, it gives me time to think, at least now that I've gotten the Wellness Walk turns down pat. It seems there's a pretty good precedent for a walking-thinking connection. Nietzsche wrote, "It is only ideas gained from walking that have any worth". That may be a bit extreme, but I'm going with it anyway! And, I just heard about a book "A Philosophy of Walking" by a Frenchman, Frédéric Gros. Maybe it's available as an audiobook so I can listen to it. While I walk, of course!

James P. Dilger, PhD
This month's photo is courtesy of Ben Richman, son of Dr. Deborah Richman. He writes "An old bell on a little hill, rusted and now with graffiti. A number of languages on it we don't recognize." Thanks, Ben!

Shivam Shodhan, MD
As the oven clock keeps ticking,
Paty Kanjiya
gets closer and closer to her delivery date! With every birth comes a celebration and we wanted to do exactly that for her last month! Organized by Keith, Diane, and Sabeen, on Thursday, January 19th, we held a surprise baby shower for Paty! With amazing decorations, party goodies, food, gifts, and a beautiful cake, Paty was swept off her feet and thoroughly surprised, so much so, the little one inside was kickin' and dancin' too!
We all wish Paty and her husband Shrey, a safe and sound delivery this month and look forward to the new addition to the Stony Brook family!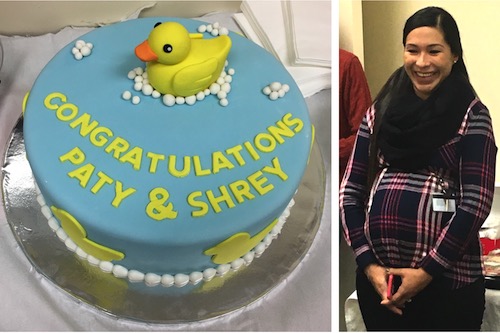 Neera Tewari, D.O.
Sunrise in Hawaii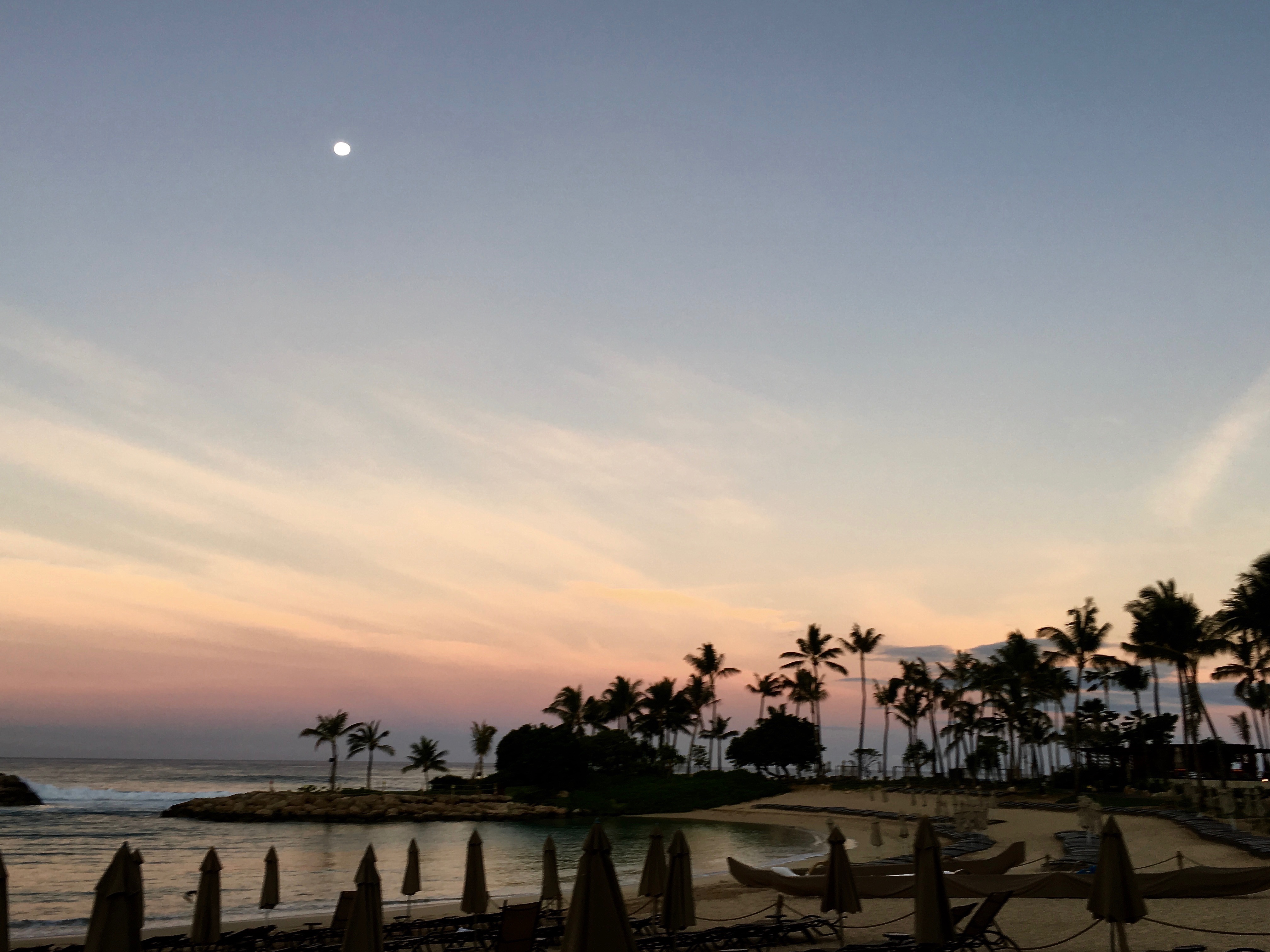 SleepTalker, the Stony Brook Anesthesiology Newsletter is published by the Department of Anesthesiology
Stony Brook Medicine, Stony Brook, NY
Tong Joo Gan, M.D., Chairman
Editorial Board: James P. Dilger, Ph.D.; Stephen A. Vitkun, M.D., M.B.A., Ph.D.; Marisa Barone-Citrano, M.A.; Shivam Shodhan, M.D.