Volume 29 Number 4
Stony Brook, NY

<

April 2018

>
Dr. Ramon Abola Promoted to Clinical Associate Professor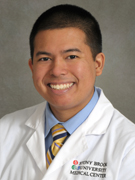 James P Dilger, PhD
Congratulations to
Dr. Ramon Abola
on being promoted to Clinical Associate Professor of Anesthesiology! Dr. Abola joined our Attending staff in 2010 following his graduation from our Residency Program. He is a member of both the Acute Pain and Obstetric Anesthesia Divisions. His service to the University includes membership in the Departmental Quality Assurance Committee, the Quality Assurance SubCommittee of the Department of Ob/Gyn, and the Labor and Delivery – Safe Motherhood Initiative Committee for Maternal Hemorrhage Committee. He has a grant from Merck to study "Pulmonary Function, muscle strength, time to extubation, and quality of recovery in the post anesthesia care unit after reversal of neuromuscular blockade with neostigmine or sugammadex."
Recently, Ramon has been very active in the Perioperative Quality Improvement Group which has been working with The American Society for Enhanced Recovery (ASER) to develop consensus statements regarding Enhanced Recovery Pathways. In the past few months, the Group has published three such Consensus Statements and Ramon is the
first author of one of these
.
Best wishes, Ramon, on your well-deserved promotion!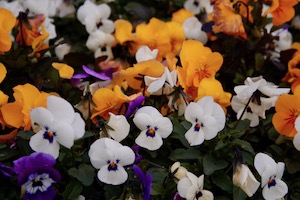 Wed. Apr 4.
Dr. TJ Gan
will chair the Faculty Meeting at 7:00 am in Lecture Hall 5.
Fri. Apr 6. Deadline for submitting abstracts to Academic Research Evening. Email to
AnesResearchEvening@stonybrookmedicine.edu
Tue. Apr 10. Visiting Professor Dr. Jean-Francois Pittet will speak to the residents on "Nosocomial Pneumonia and Amyloid Disease" at 5:00 pm in the Anesthesia Library.
Wed. Apr 11. Visiting Professor Dr. Jean-Francois Pittet will speak to the department on "Blood Transfusions, Coagulation Abnormalities and Severe Trauma" at 7:00 am in Lecture Hall 5.
Tue. Apr 17.
Dr. Jun Lin
will talk about his research on "Sevoflurane vs propofol on metastasis of breast cancers in mouse models" at 4:00 pm in the Family, Population & Preventive Medicine Seminar Room (066) on Level 3.
Wed. Apr 18.
Dr. Anupam Sharma
will present his Senior Grand Rounds at 7:00 am in Lecture Hall 5.
Wed. Apr 25.
Dr. Rishimani Adsumelli
will conduct the departmental Quality Assurance meeting at 7:00 am in Lecture Hall 5.

Visiting Professor - Dr. Jean-Francois Pittet
James P Dilger, PhD
Our Visiting Professor for April is
Dr. Jean-Francois Pittet
, David Hill Chestnut Endowed Professor in the Department of Anesthesia and Perioperative Medicine at the University of Alabama, Birmingham. Dr. Pittet received his MD from the University of Lausanne, Lausanne, Switzerland and stayed there for the first year of his residency in anesthesiology. He then moved to Kantonsspital St. Gallen to complete the residency and for a Fellowship in Critical Care Medicine. This was followed by a Research Fellowship in Experimental Surgery, University of Geneva. He then moved to the US to do a Research Fellowship at the Cardiovascular Research Institute, University of California-San Francisco. Dr. Pittet remained at UCSF Department of Anesthesiology from 1992 to 2010 going through the ranks from Assistant Professor to Professor. During this time, he was also an Investigator at UCSF's Cardiovascular Research Institute and was the Director of the department's T32 Training Grant. In 2010, Dr. Pittet moved to the University of Alabama at Birmingham as Professor, Vice Chair of the Department of Anesthesiology and Director of the Division of Critical Care Medicine. In 2013, he was named David H. Chestnut Professor of Anesthesiology. Throughout his career, he has maintained his position as Privat-docent in Geneva.
Dr. Pittet has an outstanding record of service to professional publications. He was on the Editorial Boards of
American Journal of Respiratory and Critical Care Medicine
and
American Journal of Physiology (Lung)
. He served as an Associate Editor for
Anesthesiology
in 2013 and as Editor of that journal in 2014. Two years ago, Dr. Pittet was appointed Editor-in-Chief of
Anesthesia and Analgesia
.
Dr. Pittet's research interests are Critical Care Medicine, Perioperative Medicine. He has over 200 peer-reviewed original research publications spanning Basic Science and Clinical Research. In addition, he has authored nearly 50 review articles and 20 book chapters. He has garnered grant support from the NIH and other agencies either as PI or Co-Investigator since the 1990s. Currently, his research is supported by the Department of Defense for two projects:
Glycocalyx Mechanoregulation of Angiopoietin-2 and Post-Traumatic Lung Injury
and
Therapeutic Recovery of Immune and Lung Tissue Bioenergetic Homeostasis in Sepsis- Induced Immunosuppression
. Dr. Pittet has trained over 30 MD and MD/PhD students throughout his career.
We are honored to have Dr. Pittet visit us at Stony Brook! On Tuesday, April 10, Dr. Pittet will speak to the residents on "Nosocomial Pneumonia and Amyloid Disease". The following morning, he will present to the department at Grand Rounds; his talk is entitled "Blood Transfusions, Coagulation Abnormalities and Severe".

STARS: STaff Appreciation and Recognition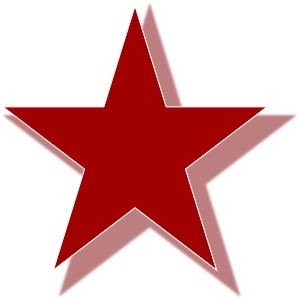 Jeremy Poppers, MD, PhD
I wanted to take a moment to highlight the performances of three of the Nurse Anesthetists with whom I have worked recently.
On Wednesday, I was in EP with
Alanna Forte-Bhoorasingh, CRNA
and
Terrance Seepersaud, CRNA
. Alanna has to be one of the nicest people I have ever met. But, beyond that, she is such an amazing clinician. She is always organized and thorough and, as I told her on Wednesday, I trust her judgement and skill implicitly. Her management of our patient undergoing the jet ventilator for an RFA was outstanding. I mostly tried to stay out of her way (and we all know how difficult that is for me to do). I also helped Terrance manage a patient undergoing a micra pacemaker placement who suffered from advanced alzheimer's dementia. The patient was combative at baseline and everyone in the EP lab equated that with the patient needing GETA. Terrance expertly and safely managed this patient under deep sedation and the patient did well because of his care.
Today, I am working with
Sharyn Sachs, CRNA
, with whom I have worked only once or twice in the past. I am overwhelmed by how efficient and dedicated Sharyn is. More than that, our last patient has severe mental retardation. Sharyn was so caring and delicate with the patient and comforted him throughout the course of her placing an IV in the preop (the previous anesthesia team was unable to accomplish this and had to place an IV after an inhalational induction). Furthermore, after we had induced GA and I offered her lunch (for like the third time today), she deferred until the case was over so she could be with our patient the entire time (even though she would be back in time for emergence if she had gone for lunch). To me, that is either supreme dedication or, simply, she doesn't trust me with her patients. Perhaps both.

Patient comments about our Ambulatory Surgery Center staff from the Press Ganey questionnaires (compiled by Marisa Barone-Citrano, MA):
Had fears and reservations about the anesthesia. Anesthesiologists gave me a detailed explanation of procedure and my concerns to dis-spell my fears.
Very attentive. Anesthesiologist was very attentive that the position of my neck was comfortable (noting I had previous surgery). OR team made you feel welcome.
Dr. Andrea Voutsas
spectacular.
Anesthesiologist made me laugh and it very nice.
This team of anesthesiologists was wonderful.

Meeting Report - American Society for Enhanced Recovery
Syed Azim, MD and Darcy Halper, MT (ASCP), CCRC

The American Society for Enhanced Recovery (ASER) held their 2018 6th Annual Congress of Enhanced Recovery and Perioperative Medicine meeting, from March 15th to 17th, in beautiful Fort Lauderdale, FL. ASER is under the new leadership of Julie Thacker MD, President and Tim Miller MD was the Scientific Program Chair. The meeting was co-organized by the Evidenced Based Perioperative Medicine (EBPOM) collaboration which was represented by Monte Mythen, MD.
Stony Brook Anesthesiology department was represented by
Drs. T.J. Gan, Elliott Bennett-Guerrero, Ruchir Gupta,
and
Syed Azim
and Research Associates,
Sabeen Rizwan
and
Darcy Halper
.
ASER meetings are always exciting in that they bring surgeons and anesthesiologists together at the same forum. Both sides reported their respective efforts towards incorporating ERAS pathways and some of the common aims and pitfalls associated with their implementation efforts. All the sessions centered on the highly anticipated current topics in perioperative medicine/ERAS. Very interesting and informative topics were discussed to further educate us on topics regarding the key component of ERAS, such as utilizing a multi-disciplinary team approach, a multimodal approach to reducing complications, the use of evidence based protocols, and the continuing process for improvement. Additional discussions focused on 'Optimizing Patient Outcomes', 'Opioid Crisis', 'Perioperative Hypotension', 'Fluid Management', etc. Our own Dr. Gan moderated a very successful Plenary Session, which was very thought provoking and allowed for dynamic discussion. It was the perfect ending to an intellectually stimulating conference.
Everyone enjoyed the meeting and locale. We would be happy to further educate our colleagues on the progress being made regarding Enhanced Recovery. The collaborative team effort of a patient and their health care team for the best surgical experience and outcome is always a top priority and utilizing the principles discussed during this meeting will truly 'enhance' the surgical experience for all.


Richard Tenure, MD
What attracted you to anesthesiology?
It's quiet (until it's not), and I get breaks.
What do you like most about being a resident?
I like the bonding-through-shared-pain experience; I've learned a lot about people by facing challenges together. I feel incredibly lucky to learn from amazing teachers - I know that the attendings I look up to will always be my role models, even when I leave Stony Brook.
What do you like least about being a resident?
Being told what to do. And sevo headaches.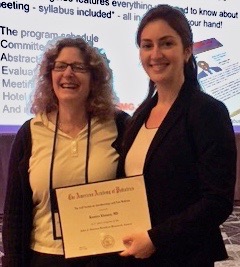 What pearls of wisdom would you like to share with your fellow junior residents to help them succeed in their time here and future careers?
In CA3 year, choose a skill or knowledge gap that you would like to hone or bridge. Help your fellow residents out. See and do as much as you can. And most importantly, take care of yourself.
How would you describe our Stony Brook Medicine Anesthesiology Residency Program?
It has improved significantly in the last four years, and I am sure that trend will be matched or surpassed under Dr. Schabel's leadership.
So what's the next step (academic attending, private practice, research) you will be taking as you transition from the role of a resident to attending next summer?
Peds fellowship at Children's Hospital Colorado :)
As you're soon to enter the real world of anesthesiology, what do you find most daunting?
Being alone in emergency situations. Convincing patients I'm old/experienced enough to be their anesthesiologist.
If you could do it all over again (become a doctor), would you? Why or why not, and what would you have done differently?
I ask myself that question all the time! I don't enjoy the hierarchical and monotonous aspects of medicine. But I like the fact that the field selects for many talented, caring individuals who make it fun to come to work.
If you hadn't chosen to go into medicine, what career path might you have followed?
Become a ballerina?
What has been your favorite residency memory of your 4 years here at Stony Brook?
Dr. Gruen and Dr. Corrado know the answer to this one. It involved a pre-op discussion in which I was asked to find out 'what type of egg propofol comes from'. Needless to say, I never found a definitive answer, but I did come upon a lot of studies on duck taxonomy.
What are you looking forward to doing once you start receiving "attending" salary?
If I stay in CO, I guess I can ski some more... Going abroad and speaking a language other than English would be fun too.

Dr.
Jonathan Bacon
and his wife Nicol welcomed Everleigh Enora Bacon! Everleigh, was born at 9:56 pm on March 17; 6 lbs 6 oz and 19 inches. Welcome!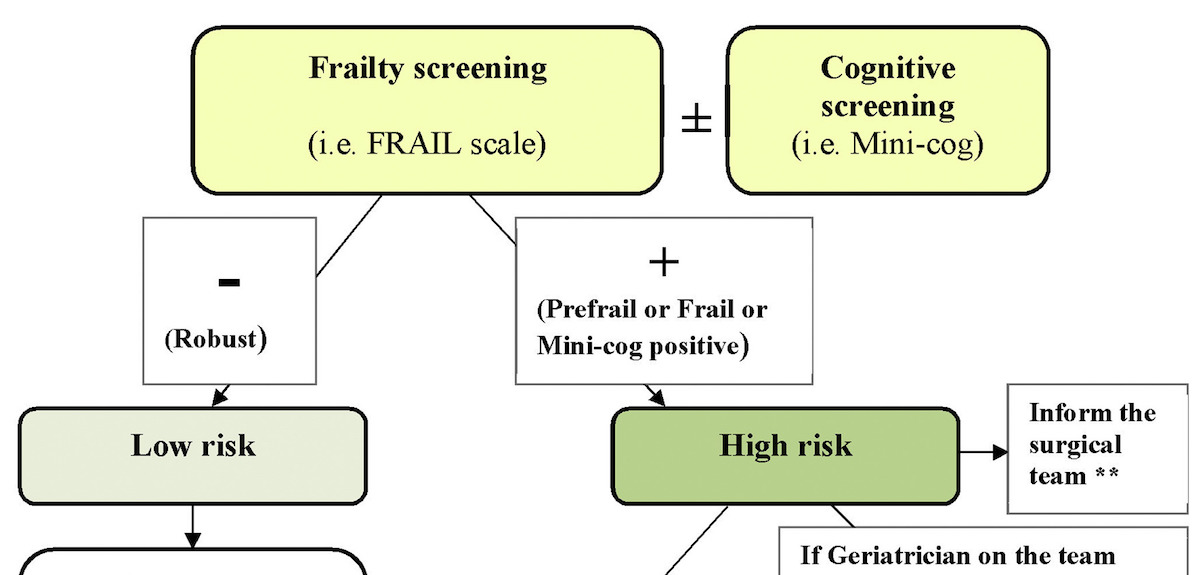 James P. Dilger, PhD
In the
February 2018 issue of SleepTalker
, I wrote about Sarah Adamo, the high school student who worked in my lab last summer. Sarah participated in the New York State Science and Engineering Fair (NYSSEF) on March 19. I am delighted to report that she placed first in the Animal Science category! Moreover, her presentation was cited as "Best in Fair"! Sarah will move on to ISEF (International Science and Engineering Fair) which takes place in Pittsburgh, May 13-18. Bravo Sarah!!

James P. Dilger, PhD


Monthly Muscle Chillaxants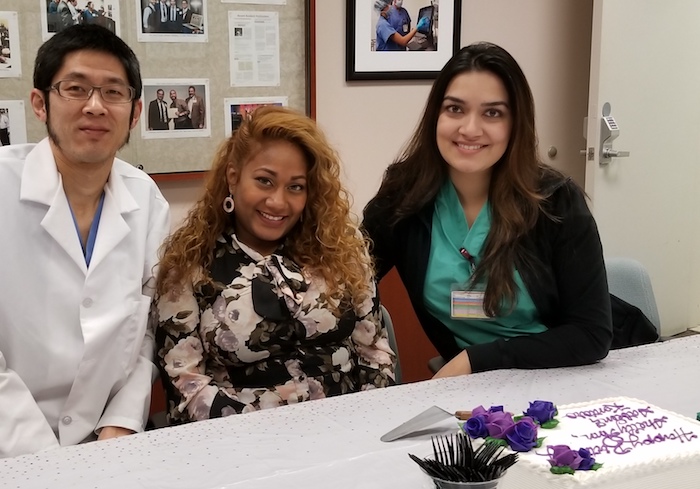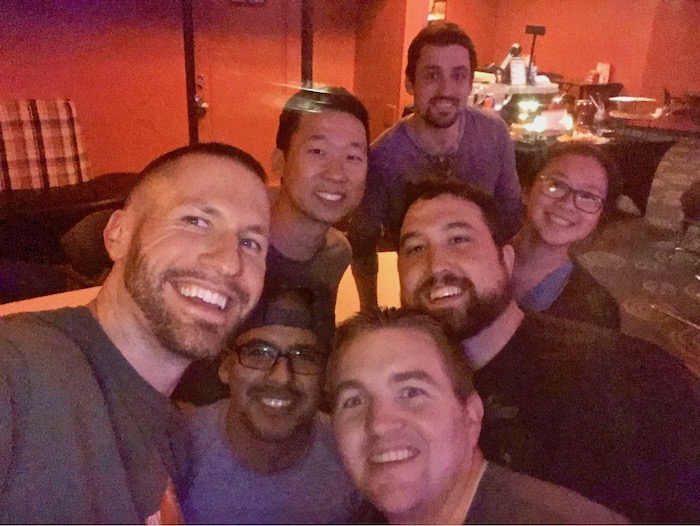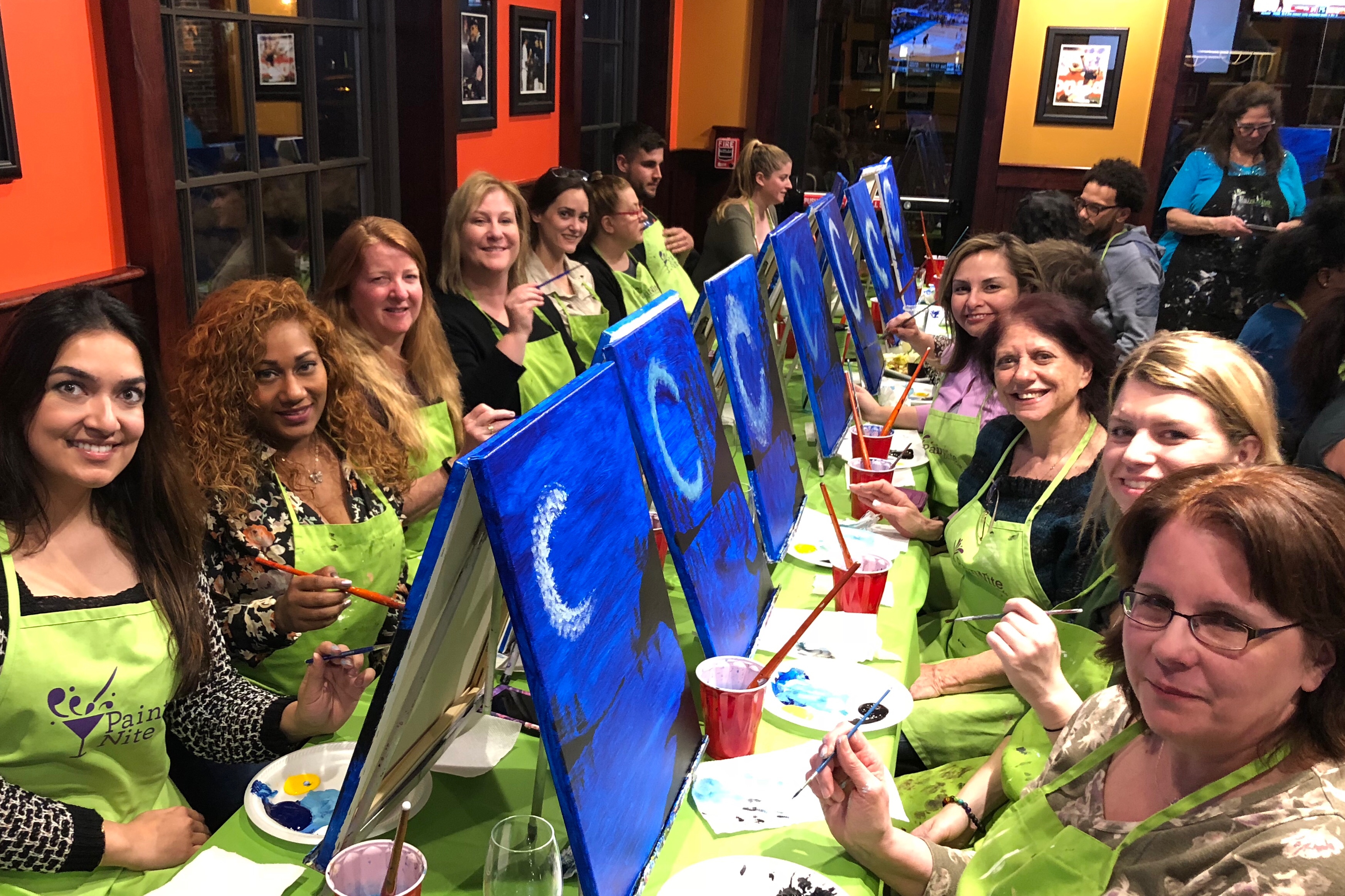 SleepTalker, the Stony Brook Anesthesiology Newsletter is published by the Department of Anesthesiology
Stony Brook Medicine, Stony Brook, NY
Tong Joo Gan, M.D., M.H.S., F.R.C.A., M.B.A., Chairman
Editorial Board: James P. Dilger, Ph.D.; Stephen A. Vitkun, M.D., M.B.A., Ph.D.; Marisa Barone-Citrano, M.A.; Richard Tenure, M.D.