Volume 29 Number 5
Stony Brook, NY

<

May 2018

>
Academic Research Evening - Keynote Speaker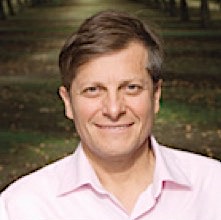 This year's Keynote Speaker for the Peter Glass Academic Research Evening is Michael Roizen, MD.
Dr. Roizen is Cleveland Clinic's Chief Wellness Officer and served as first Chair of its Wellness Institute. The Institute's programs have helped Clinic employees lose more than 1.5 pounds per year per person; reduce smokers from 15.4 to 5.2%; decrease healthcare costs for four years in a row now, and developed StressFreeNow & other programs that The Institute's Enterprise share with 40 corporations. He sees patients in Cleveland Clinic's Wellness Institute in the Premier Program (of Executive Health—the Premier Program serves more women than men).
He is a Phi Beta Kappa graduate of Williams, AOA from UCSF School of Medicine, certified in Internal Medicine and Anesthesiology, authored 175 peer reviewed publications, & served 16 years on FDA advisory committees.
Dr. Roizen founded twelve companies, including RealAge, co-invented a drug approved by FDA, and published a series of highly popular bestsellers including 4 #1
New York Times
bestsellers: translated into 44 languages and ranked #1 in five countries, and displaced Harry Potter for 175 days as #1 on Amazon. Dr. Roizen has 9 overall NY Times Bestsellers and he has given over 1,400 talks to lay and medical groups.
He and Dr. Oz write a daily column syndicated to 134 newspapers; hosts a podcast on what the latest medical science means to you weekly. He shared a daytime Emmy, an Elle, a lifetime achievement award, and the Paul Rodgers award for best medical communicator from the National Library of Medicine.
Dr. Roizen's keynote address is titled: "Supplements That Help You Keep Your RealAge Younger: The 8+2+1 Supplements That Have Enough Data To Say That All Over Calendar Age 50 Should Consider 'em, and Why I Take 'em.".

Wed. May 2, 7:00 am.
Dr. TJ Gan
will chair the Faculty Meeting in Lecture Hall 5.
Fri. May 4,
RSVP
deadline for
May 18 Bowling Get-together
.
Tue, May 8, 3:30 pm to 8:30 pm: Peter Glass Academic Research Evening at the Wang Center.
Wed, May 9, 7:00 am: Visiting Professor, Dr. Michael Roizen. "Longevity—The Next Disruptor (The Chip is the current one). How To Keep Your Brain and Hips Young." in Lecture Hall 5.
Thurs, May 10:
RSVP
deadline for June 3 Resident Graduation.
Thurs, May 10: Journal Club will be held at the Curry Club beginning at 6:00 pm.
Tue, May 15, 4:00 pm:
Dr. Michelino Puopolo
will will talk about his research on "Presynaptic inhibition of primary nociceptive signals to dorsal horn lamina I neurons by dopamine" in the CMM Building, 4th Floor conference room.
Wed, May 16, 7:00 am:
Dr. Jonathan Bacon
will present his Senior Grand Rounds in Lecture Hall 5.
Fri, May 18, 7:00 - 9:00 pm: Anesthesiology Faculty and Residents
Bowling Get-together
at AMF Smithtown Lanes.
Wed, May 23, 7:00 am:
Dr. Tyler Tomkinson
will present his Senior Grand Rounds in Lecture Hall 5.
Wed, May 30, 7:00 am:
Dr. Rishi Adsumelli
will conduct the departmental Quality Assurance meeting in Lecture Hall 5.

STARS: STaff Appreciation and Recognition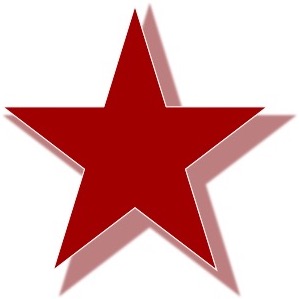 Dr. Tazeen Beg
received the following note from a grateful patient:
I wanted to thank you for your help today during my umbilical hernia surgery at Stony Brook Hospital performed by Dr. Spaniolis. I'm sure you were involved in several procedures today and do not remember every patient. I was a patient who needed you to insert my IV because I have unusually small and rolling veins. You inserted the needle near my wrist and it was absolutely painless - thank you for that. I also wanted to comment on how attentive and pleasant you were when you were with me. I'm sure your schedule is extremely busy and that you do not have much time to speak casually with your patients in between procedures. However, as busy as you likely were, I never felt as though you were rushing me in pre-op or after you came to visit me in recovery. I am home and other than expected soreness, i am doing well. Hopefully tomorrow will be more of the same.

Stony Brook Medicine received the following note about a patient's experience in the ASC:
I have twice visited Stony Brook Hospital for a "Medial Branch Block"; a diagnostic procedure done before a Radiofrequency ablation. The care I received was nothing short of wonderful. All the staff I interacted with were professional and caring in their demeanor. Both times I was a nervous wreck; my fears and trepidations were soothed by the staff. I was treated by
Dr. Min-Yi Tan
who is a wonderful caring physician. Thank you all very much for your extra effort!

The Department received this letter from a recent patient:
To all the staff who put me to sleep so nicely - I have a fear of anesthesia, however, your team made me feel at ease and explained my choices of epidural which was the right decision. I couldn't believe how quickly I woke up after that lengthy surgery, no headache, no nausea. Thank you all!

Dr. Kenneth Rosenfeld received this letter from a Dr. Randeep Jawa, Department of Surgery:
I just wanted to send a quick note of kudos to you about 2 very talented anesthesia residents:
Dr. Adrian Fischl
and
Dr. Michael Khalili
. They helped us on 4/13 with a critically injured trauma patient, from IR to OR to PACU. I think they were instrumental in this patient's resuscitation and favorable outcome to date.

Patient comments about our Ambulatory Surgery Center staff from the Press Ganey questionnaires (compiled by Marisa Barone-Citrano, MA):
Dr. Jun Lin
great job!
Dr. Eleanor Romano
is a very classy lady who explained everything fully - she was in the OR and a calming influence.
Dr. Eleanor Romano
- Great doctor
Anesthesia/Anesthesiologist Very informed and professional - I appreciated all the facts presented and reviewed. Exceptional.
Anesthesia/Anesthesiologist Outstanding - *
Dr. Barry Florence
.

The research of
Dr. Martin Kazocha
and his colleagues in the departments of Chemistry, Biochemistry and Cell Biology and Applied Mathematics was cited in an article in
SBU Happenings
. The article, "New Drugs Using the Body's 'Natural Marijuana' Could Help Treat Pain, Cancer", describes the team's efforts to develop drugs that inhibit Fatty Acid Binding Proteins. FABPs transport natural endocannabinoids in the brain. When FABPs are inhibited, the levels of certain endocannabinoids increase. Screening of the inhibitors has shown that they act as analgesics. The compounds are being licensed to a company that will do further studies of efficacy in animal models of pain.

Division Chief's Corner
Chronic Pain Division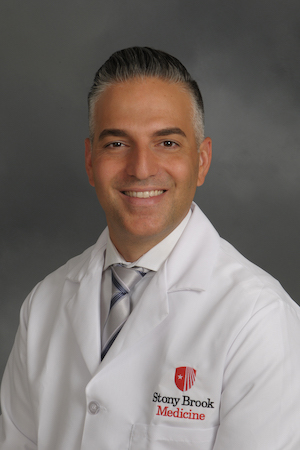 Dorsal Root Ganglion (DRG) therapy:
A breakthrough in chronic nerve pain relief.
Patients are finding new hope for relief of chronic, nerve related pain with DRG therapy, a newer, FDA-approved treatment. Stony Brook Medicine pain expert
Marco Palmieri, DO
, trained in this therapy, explains how it works and who may benefit from it.
SleepTalker: What is DRG therapy?
Dr. Palmieri: DRG therapy is a newer type of pain treatment, which has been shown to help patients with lower-body chronic nerve pain conditions who have not be able to get relief with other, more conservative treatments. However, because this treatment is new and can be technically challenging, few physicians are trained to perform it.
How does DRG therapy work?
DRG is similar to traditional spinal cord stimulation in that there are leads and a battery device. Leads are placed over the dorsal root ganglion, a nerve structure which acts almost like a traffic light regulating signals as they travel to the spinal cord and brain. The leads are implanted through a needle, while a battery is usually implanted in the flank area. The leads are driven, or steered, toward the targeted DRG that is linked to the patient's pain.
Who is DRG therapy for?
DRG therapy is indicated for patients with chronic nerve pain due to Complex Regional Pain Syndrome (CRPS). What's exciting about this therapy is that now we're able to better target pain syndromes that were often difficult to treat with conventional spinal cord stimulation. DRG therapy can be used to treat certain nerves in the lower body that sustain an injury and cause chronic pain. Typically DRG therapy is reserved for patients who have failed with other therapies. There are more conservative approaches to managing patients' pain that we exhaust beforehand. If they haven't worked, DRG therapy may be an option.
What is the age range of patients who can receive DRG therapy?
DRG therapy, like conventional spinal cord stimulation, can be used in patients of almost any age. I've placed spinal cord simulation devices in patients from ages 16 up to age 90.
What does the procedure involve?
We begin with a trial period, a "test drive," which allows the patient to feel what the treatment is like before committing to having a permanent implant. We temporarily place the leads with a needle, but with no incision. Patients then undergo a five- to-seven day trial to see if they achieve definable goals, which we set before the trial. Some of these goals may be things like 50 percent pain reduction, reduced medication usage or the ability to perform a particular activity for a longer period of time.
What happens after the trial period?
If a patient has a successful trial, he or she can move onto the permanent implant, which is when the leads and battery are placed permanently into the body. The trial procedure typically takes 45 minutes to an hour; the permanent implantation takes a bit longer. Neither procedure is usually performed under general anesthesia; instead, we use a local and sedation. It's usually done at an ambulatory surgery center so the patient can go home that day. After the procedure, we generally ask patients to be on minimally modified activity for about four-six weeks; particularly avoiding extreme bending or twisting.
What else makes DRG an attractive option?
DRG is what's called a paresthesia-free system. With most traditional spinal cord stimulation systems, there is a constant tingling or vibration that some patients don't like. Also, DRG stimulation is more focused meaning that we can just target the painful nerve instead of stimulating additional non-painful areas. Patients don't usually feel it working per se. They just know that they feel better.


Richard Tenure, MD
Can you tell us a little about your background?
My hometown is Broomfield, Colorado. I did my undergraduate degree at the University of Utah and got my MD from Stony Brook Medical School.
What attracted you to anesthesiology?
I liked the physiology and the procedures.
How did you come to be a resident at Stony Brook (Why SB)?
I was a medical student here and liked it here, so I wanted to stay for my residency.
What do you like most about being a resident?
Learning new things, everywhere we go people want to teach us something new. I won't get that as much in private practice.
What do you like least about being a resident?
The Calls and long hours.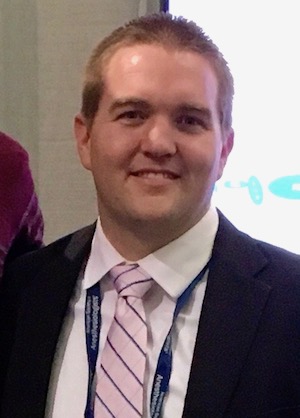 What pearls of wisdom would you like to share with your fellow junior residents to help them succeed in their time here and future careers?
Always try to make friends, not enemies. It will make your day so much more enjoyable.
How would you describe our Stony Brook Medicine Anesthesiology Residency Program?
Friendly!
So what's the next step (academic attending, private practice, research) you will be taking as you transition from the role of a resident to attending next summer?
Private Practice in Northern New Jersey.
As you're soon to enter the real world of anesthesiology, what do you find most daunting?
Being alone at night and not having a group of residents and an attending with me all the time to help out in emergencies.
If you could do it all over again (become a doctor), would you? Why or why not, and what would you have done differently?
I think I would do it again. I just wish I knew how great anesthesia was earlier in Medical School.
If you hadn't chosen to go into medicine, what career path might you have followed?
Probably something in Engineering.
What has been your favorite residency memory of your 4 years here at Stony Brook?
Not sure, lots of great memories!
When you aren't running on around the hospital saving lives, how do you like to spend your free time?
Biking, Hiking, Running, Tennis, Movies, the Symphony.
What do you like the most (and least) about living on Long Island?
I liked the suburban feel to the island, and going out east on the Island think is beautiful. The think I liked the least were having to go over the bridges or through the city to get off the Island.
What is your favorite type of food?
Fajitas.
What's your favorite restaurant in LI/NYC?
Texas Roadhouse.
Where would you love to travel to next and why?
Italy to visit with my wife.
What's your favorite Tourist Activity in LI/NYC?
US Open Tennis.
Describe yourself in three words:
Happy, Organized, Patient
Who is your role model and why?
My father, he was always a hard worker and always set a good example for me to follow.
If you could make one wish, what would it be?
All my student loans would be paid off!
What are you looking forward to doing once you start receiving "attending" salary?
Buying a new Road Bike

April Meetings in Chicago
Dr. Ru Li
, a postdoc from Dr. Jun Lin's group, presented a poster at the American Association for Cancer Research meeting. "Comparing Volatile and Intravenous Anesthetics in a Mouse Model of Breast Cancer Metastasis". Authors: Li R, Li M, Liu H, Huang Y, Dilger JP, Lin, J.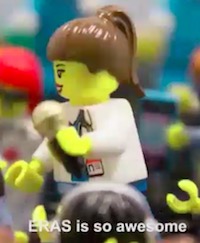 Members of our Department made a number of presentations at the International Anesthesia Research Society meeting.
Dr. T.J. Gan
moderated a panel session "Enhanced Recovery Protocol Elements: What Is the Level of Evidence?" The session was the only panel at the IARS meeting that was live-streamed allowing for questions from those who could not attend. As featured on the Saturday edition of "
The Daily Dose
" webpage of the IARS meeting. At the session,
Dr. Elliott Bennett-Guererro
spoke on "Patient Reported Outcomes in ERAS". In addition, Dr. Gan presented a Review Course Lecture "ASER: Enhanced Recovery Program: Key Components, Implementation and Outcomes".
Also at the IARS meeting,
Dr. David Kiamanesh
, taught at an Advanced Perioperative Ultrasound Workshop. The workshop focused on assessment of left and right ventricular function, valvular pathology, and volume responsiveness. The format included a combination of reviewing short lectures, scanning live models, and utilizing simulator mannequins.
Drs. Rany Makaryus
and
Zvi Jacob
were among the authors of a moderated poster discussion presentation "Trajectories of Brain Lactate Do Not Contribute to Aerobic Glycolysis across Childhood" (Rid S, Jacob Z, Makaryus R, Hyder F, Dienel G, Rothman DL, Benveniste HD).

Ellen S. Steinberg, MD
Our son, Jonathan Steinberg will be graduating from NYU School of Medicine on May 16th. He will be doing his residency in Internal Medicine at Jackson Memorial Hospital in Miami. His fiancee, Dr. Blair Chizner, who grew up in Ft. Lauderdale, will be completing her residency in Pediatric Dentistry at NYU. We are very excited for them.
Joseph Gnolfo III, MS, CRNA
Please join me in congratulating
Jennifer Chen-Sumida, CRNA
and her family in the addition of a new baby boy!! Cameron was born Monday and is 8lbs 1 oz and 21 inches long. Mom and baby are healthy and well. Welcome Cameron!!!!!
Linda Cimino, Ed.D., M.S.,CPNP, ANP, CCRC, CHSE
My first grandchild, Lucia Grace Cimino was born on 04/02/18 at 7:38pm 7 lbs 15 oz, 20 1/2" (delivery at Stony Brook). The happy parents are Gabriella and Joseph Cimino. Lucia is named after my mother. Lucy calls me, Nana, the name her daddy, aunt and uncle (my children) called my mother. Everyone is healthy, happy and tickled pink!!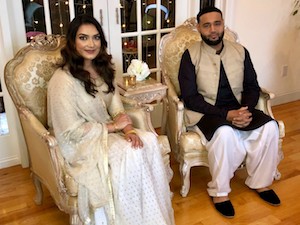 Sabeen Rizwan
said "Yes!" to her now-fiancé, Sohaib Iqbal. A December wedding is in the works. Congratulations to the happy couple!!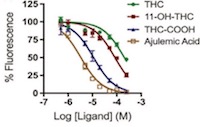 Synaptic Communication: URECA
James P. Dilger, PhD
URECA!
Undergraduates at Stony Brook have golden opportunities. So do the investigators who welcome these talented undergraduates as partners in research. Stony Brook's
U
ndergraduate
RE
search and
C
reative
A
ctivities program program has been fostering this since 1987. In the spring of each year, there is a URECA Celebration featuring exhibits and presentations by the students. On April 25, our department was represented by 6 undergraduate students presenting three posters at the Celebration. Here they are, along with their project titles and lab mentors. Congratulations to all!

•
Erica Maung
. Investigating Hnrnpab-1's Function in Local Translation of β actin mRNA.
Dr. Kevin Czaplinski
•
Amanda Ackermann, Hira Iftikhar
. "A Novel Rodent Model of Total Knee Arthroplasty."
Dr. Martin Koczocha
, Dr. Sardar Uddin (Medicine), Dr. David Komatsu (Orthopedics)
•
Sai Palati, Sahana Pentyala, Elizabeth Varghese
. Rapid Gout Detection Kit.
Dr. Srinivas Pentyala
, Dr. Lawrence Hurst (Orthopedics)

James P. Dilger, PhD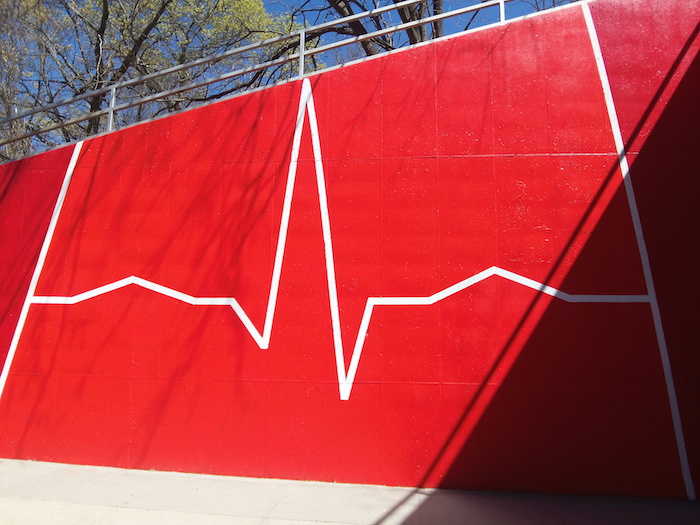 Monthly Muscle Chillaxant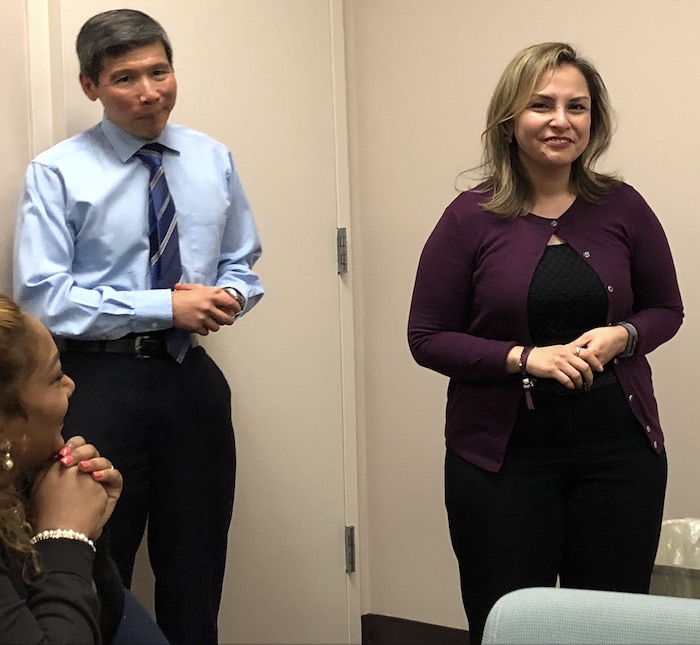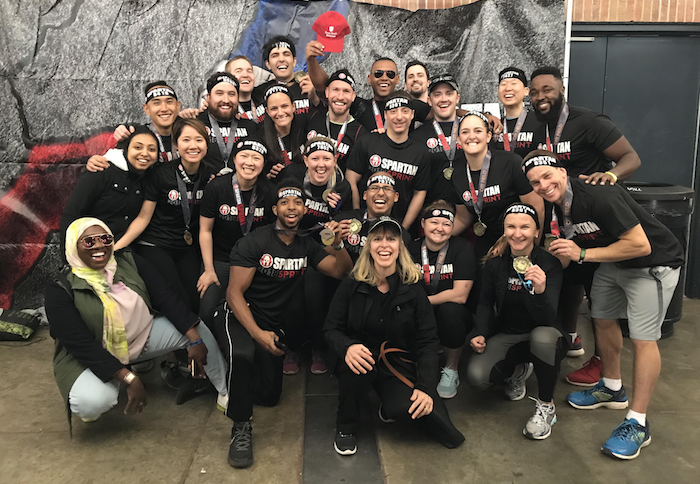 SleepTalker, the Stony Brook Anesthesiology Newsletter is published by the Department of Anesthesiology
Stony Brook Medicine, Stony Brook, NY
Tong Joo Gan, M.D., M.H.S., F.R.C.A., M.B.A., Chairman
Editorial Board: James P. Dilger, Ph.D.; Stephen A. Vitkun, M.D., M.B.A., Ph.D.; Marisa Barone-Citrano, M.A.; Richard Tenure, M.D.