Volume 28 Number 6
Stony Brook, NY

<

December 2017

>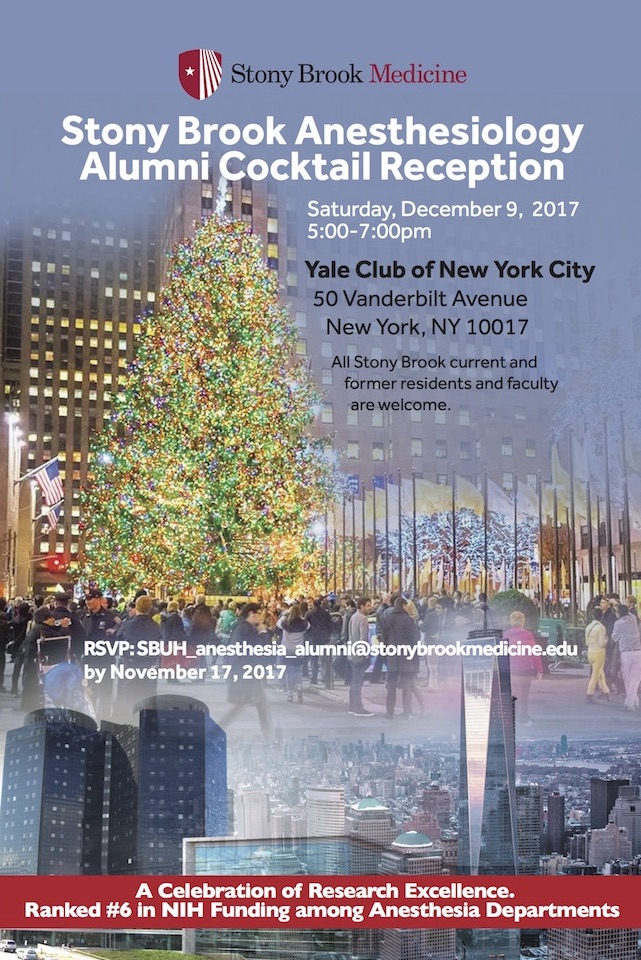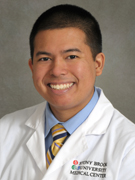 T.J. Gan, MD, MBA, MHS, FRCA
It is with great pleasure that I announce
Dr. Ramon Abola
as the new Co-Chief of the department's Quality Assurance Committee. Together with
Dr. Rishimani Adsumelli
, he will serve as the departmental QA liaison to the hospital.
Dr. Linda Cimino
will continue her role to support the QA/QI endeavor of the department.
I would like to thank
Dr. Syed Shah
for his service as the co-Chief of the QA Committee over the past 6 years. He has done a tremendous job and I have nothing but high praises for his diligent and expert work. This will enable him to focus on new administrative responsibilities.
We look forward to supporting Ramon in this new role.

Dr. Joy Schabel
has been elected as an Associate Member of the Association of University Anesthesiologists (AUA). Associate members of the AUA are among a select group of individuals recognized by their peers to have made distinguished contributions to anesthesiology, teaching, or research. Congratulations!
Dr. T.J. Gan
was elected as a Council Member of the Association of Academic Anesthesiology Chairs (AAAC/SAAAPM). Congratulations!

Deborah Richman, MB, ChB, FFA(SA)
The 24th International Conference of the Israeli Society of Anesthesiologists (ICISA) was held in Tel Aviv in November. I presented our Clinical Pathway for the management of patients with LVADs for other surgeries in the oral abstracts section.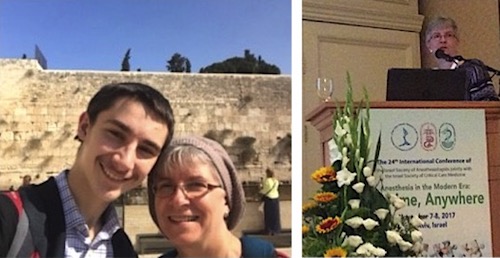 The conference was excellent, the weather on the Tel Aviv beachfront was warm and sunny and the hectic 5 day trip included a visit with our 18 year old son, Micha, who is studying in Israel.
Of course all my colleagues from Ha'Emek Hospital where I previously worked were there – a happy reunion. I met with my department chair, Shai Katz who is now head of Rambam Hospital Anesthesia and Ha'Emek's current chair, Michael Rudin who was a resident of mine (yes we are all aging, but it is good to see mentees doing well). Another surprise – a high school friend, David Hoppenstein, is head of Peds anesthesia at Meir Hospital – so lots of catching up.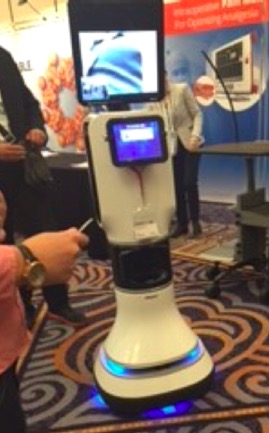 Highlights of the program, and it was certainly different to a US conference, were Obstetrics, Pediatrics and Blood transfusion/ anemia – which is a big focus in Europe currently. Not one talk on OSA or obesity! – Both of which are less prevalent in Israel and Europe.
There were also a number of ICU medicine talks as ICU is a big component of anesthesia practice in Israel. An interesting trade item was a robot (see photo) that can be controlled from home (or elsewhere) that walks (rolls) around your patient and with its swivel head (screen) can show you the patient's face, the monitor, the family or anything else. It also has ultrasound and stethoscope probes attached for a nurse or resident to place on patient and you can look/listen remotely - Telemedicine 2017! Not sure about OR use just yet.
Our own
Marty Griffel
was there, as was a Three Village Schools grad – Sarah Goldhaber-Fiebert (now in Stanford CA) speaking on emergency manuals.
And the conference food – mostly healthy Mediterranean diet with lots of cappuccinos and espressos, and beer every afternoon - was delish. Overall highly recommended – but you have to wait – it is held only once every 3 years!

Department members will be making presentations and moderating sessions at the
71st PostGraduate Assembly in Anesthesiology
. The meeting will be held in New York City from December 8-12.
Please visit our Presenters while you are at the PGA. And, don't forget to take photos of department members standing in front of posters! We can use these in January's issue of
SleepTalker
, on our website and in the library display case.
Medically Challenging Cases
•
Bacon J, Kogan A, Richman D
. MCC-7015: When to Call Code H: Challenges to Managing Acute ST Depressions in the Intraoperative Setting
•
Escobar D, Scott BH
. MCC-7029: Unilateral Tympanic Membrane Rupture During Robotic-Assisted Laparoscopic Prostatectomy
•
Georges R, Schabel J, Wang M
. MCC-7153: Synconvulsion in a Preeclamptic Patient
•
Izrailtyan I
, Bates A,
Escobar D
. MCC-7147: Non-opioid Perioperative Management of the Patient
• Joseph C,
Fischl A, Poppers J
, Bilfinger T. MCC-7014. Anesthetic considerations and management for a patient with compression of the carina and bilateral mainstem bronchi
•
Josma J
, Wang E,
Schabel J, Shah S
. MCC-7154: Untreated Wolff-Parkinson-White Syndrome Management during Cesarean Section
•
Khalili M, Adsumelli R, Azim S
. MCC-7182: Coronary Vasospasm: Implications for Treatment of Cardiac Arrest during Anesthesia
•
Na Javeed S
, McLarty A,
Izrailtyan I
. MCC-7013: Use of Prothrombin Complex Concentrate for Hemostasis during Emergent Aortic Surgery in Patient with Refractory Bleeding on Rivaroxaban
• Ni S,
Hua B, Schabel J
. MCC-7100: Myoclonus after Ephedrine Administration
•
Smestad A
, Tannous H,
Izrailtyan I
, Parikh P. MCC-7011: Anesthetic Sedation for Valve-in-Valve TAVR in a Patient with Pulmonary Carcinoid Tumor
•
Thalappillil R, Azim S
. MCC-7070: Airway Management in a Septic Morbidly Obese Male with Significant Submandibular and Sublingual Abscesses Presenting for Emergent Oral Surgery: A Comprehensive, Multimodal Approach
•
Weng M, Costa A, Kogan A, Brown A, Gonzalez A, Steinberg E
. MCC-7109: Anesthetic Management of an Obstetric Patient With Placenta Percreta
•
Wetcher A, Bacon J, Azim S, Beg T
. MCC-7046: Pulmonary and Brain Fat Embolism Syndrome
Posters
•
Stellaccio F
. P-9119: How many Basal Cell Carcinomas do you have!?-Gorlin Syndrome
•
Thalappillil R, Scott BH
, Seifert FC. P-9032: Resource utilization, Postoperative mortality and morbidity in octogenarians, our experience 10 years later
Scientific Exhibit
• Tse J, DeAngelis V, Shah U ,
Gallagher CJ, Lagade MD
, Barsoum SS, Cohen S, Alloteh R, Fratzola CH. S-8006: A Novel Nasal TSE-PAP Mask/Circuit Assembly to Provide Continuous Active Oxygenation in Pediatric Patients and Difficult Airway Patients with Rare Syndromes and Poor Face-Mask Fit during GA Induction and Endotracheal Intubation
Focus Sessions
•
Gupta R
. FS-11: Practice Management: How to Evaluate an Anesthesia Contract
•
Jacob Z
. FS-28: Occupational Hazards in the IR, MRI Suites and Radiation Safety
•
Shah S
. FS-01: Office-Based Anesthesia Issues, Which Patients and What Procedures for Office-Based Setting
Focus Session Moderators
•
Gan TJ
. FS-21: The Concept of Enhanced Recovery AFTER SURGERY (ERAS): What Does It Mean to You?
•
Jacob Z
. FS-28: Occupational Hazards for the Anesthesiologist
•
Vitkun S
. FS-24: Oral Presentation of Selected Posters on Display at PGA71
PBLD
•
Adsumelli R
. PBL-14: Obstetric Analgesia in the Patient with Previous Back Surgery
•
Adsumelli R
. PBL-36: Maternal Hemorrhage
•
Beg T
. PBL-63: Is Medical Clearance Necessary for Screening Colonoscopy?
•
Gupta R, Poovathoor S
. PBL-71: New Techniques for Fluid Management from Operating Room to ICU
•
Rosenfeld K
. PBL-62: Maximizing Scheduling and Operating Room Efficiency
•
Steinberg E
. PBL-02: The Pregnant Patient for Non-Obstetrical Surgery
•
Stellaccio F
. PBL-33: Is Rapid Sequence Induction Necessary in the Morbidly Obese
Scientific Panels
•
Corrado T
. SP-31: 19th Annual Bragging Contest: Any Case You Have Done, I've Done a Better One
•
Gan TJ
. SP-17: BJA Panel: Perioperative Fluids: Impact on Outcomes. Fluid Administration Strategy in Enhanced Recovery Protocols
•
Gan TJ
. SP-29: The Morbid and Super Morbidly Obese Patients - Challenging Anesthetics. ERAS for the Obese Surgical Patient: Can We Improve Outcomes?
•
Geralmou S
. SP-02: NORA Update, INR: More Complex Procedures on Sicker Patients
•
Gupta R
. SP-28: Ambulatory Surgery and Office-Based Practice. Management of the OSA Patient for Ambulatory Non-Operating Room Anesthesia Procedures
•
Probst S
. SP-02: NORA Update, INR: Nuts and Bolts of setting up a Stroke Center and What's New in Patient Management
•
Rosenfeld K
. SP-22: Residual Neuromuscular Blockade: Is It a Risk to Patients? What is Adequate Reversal and Should I Reverse or Antagonist to Get there?
Workshops
•
Cimino L, Vitkun S
. W-09: Advanced Cardiac Life-Support (ACLS)
•
Kiamanesh D
. W-14: Basic Point of Care Ultrasound (PoCUS) - Focused Surface Ultrasound
•
Stellaccio F
. W-08: Difficult Airway Management
Mini-Workshop
•
Rosenfeld K
. MW-24: Postoperative Nausea and Vomiting: Practice Guideline Update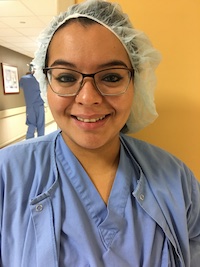 Melissa Day, CRNA
Please join me in welcoming Jennifer Rosales to the Anesthesia Tech team. Jennifer has been a CNA since 2009 and has worked in the Emergency Department for the past 7 years.

Joseph Gnolfo III, MS, CRNA
Please join me in welcoming Sabine Garnier, CRNA to the team. Sebine is an experienced CRNA from Kings County.

Jean Abbott, BS, MT

I am thrilled to announce that my daughter, Caroline Cooper, is engaged to marry Adam May! Caroline is a paralegal, and Adam is a NYPD officer. The couple are planning a September 2018 wedding at a New Jersey vineyard, and will reside in Staten Island.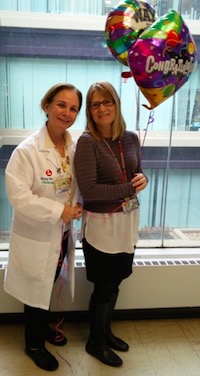 Linda Cimino, EdD, CPNP, ANP, CCRC, CHSE
As doctoral committee chair, it is with great pleasure that I announce Dr. Lorraine Danowski's successful dissertation defense for the PhD degree in Health and Rehabilitation Sciences on 11/27/17. Lorraine's work,
Quality of Care and Cost Differences in Models of Care for the Patient with Amyotrophic Lateral Sclerosis (PALS)
, is groundbreaking in that it is the first study to develop classifications of teams as comparison groups for outcome assessment. The literature states the driving forces for team collaboration are; the need to care for chronically ill patients, sponsorship by professional organizations, safety and quality initiatives and health care policy. Restraining forces for team collaboration are; lack of expertise, cultural silos, the existing academic infrastructure and reimbursement. One of the issues in identifying the potential gain in outcomes from using a team approach has been the definition of the team. Prior studies examined relevant measures of team collaboration predominantly from an inpatient setting. This study focused on the outpatient setting and applied novel methodologies to uncover team types and how they affect outcomes. Using survey design, and building on the relevant literature, attributes of the Amyotrophic Lateral Sclerosis (ALS) team were examined in order to classify homogeneous types among ALS clinics. These findings were used to assess outcomes based on attributes within the team environment.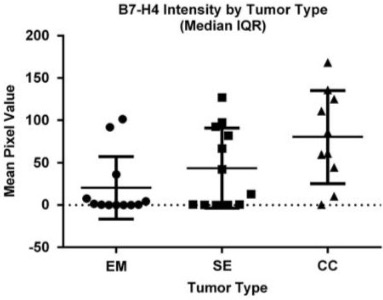 Mraovic B, Simurina T,

Gan TJ

. Nitrous oxide added at the end of isoflurane anesthesia hastens early recovery without increasing the risk for postoperative nausea and vomiting: a randomized clinical trial. Can J Anaesth. 2017 Nov 17
Pagnotti GM, Atkinson RM,

Romeiser J

, Akalin A, Korman MB, Shroyer KR. B7-H4 is Inversely Correlated With T-Cell Infiltration in Clear Cell but Not Serous or Endometrioid Ovarian Cancer. Appl Immunohistochem Mol Morphol. 2017 Oct 20.

James P. Dilger, PhD

Neera Tewari, MD

SleepTalker, the Stony Brook Anesthesiology Newsletter is published by the Department of Anesthesiology
Stony Brook Medicine, Stony Brook, NY
Tong Joo Gan, M.D., M.H.S., F.R.C.A., M.B.A., Chairman
Editorial Board: James P. Dilger, Ph.D.; Stephen A. Vitkun, M.D., M.B.A., Ph.D.; Marisa Barone-Citrano, M.A.; Shivam Shodhan, M.D., M.B.A.