Volume 28 Number 5
Stony Brook, NY

<

November 2017

>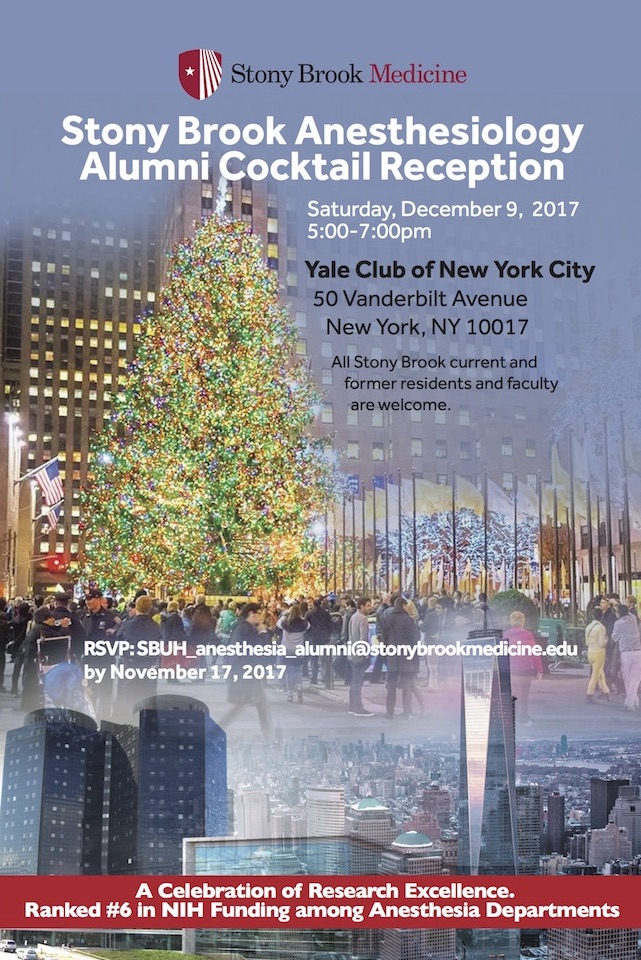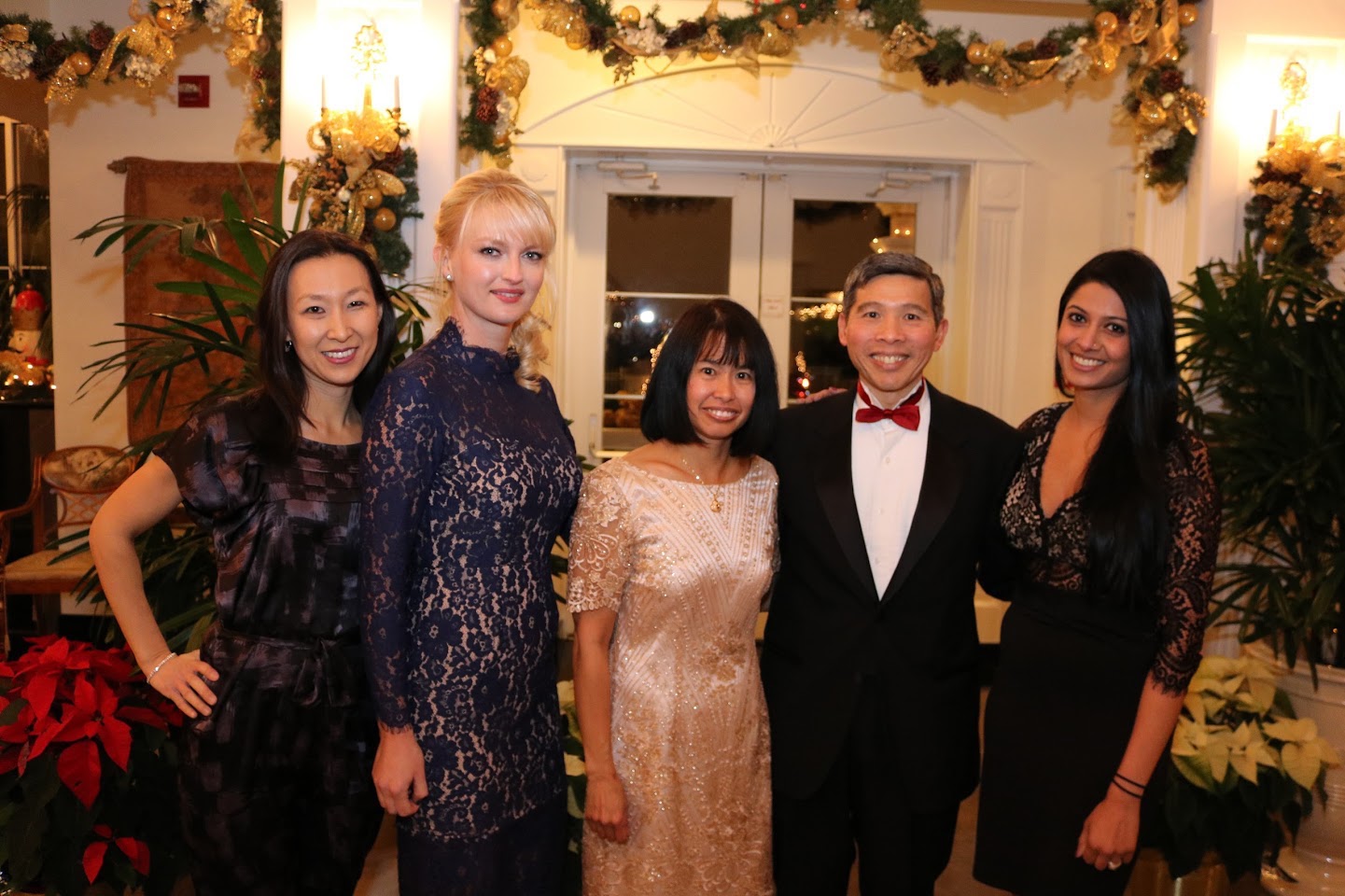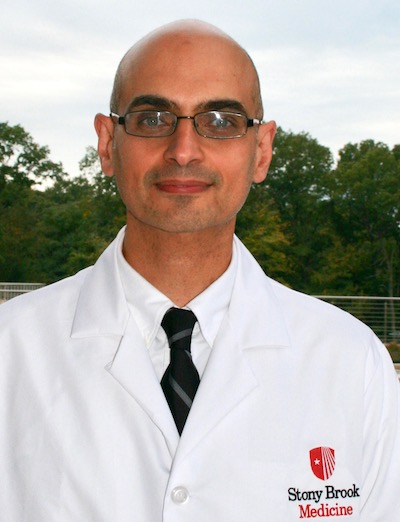 T.J. Gan, M.D., MHS, FRCA
It is with great pleasure that I welcome
Dr. Andrew Iskander
to Stony Brook Medicine as our new Chief of Pediatric Anesthesiology. Dr. Iskander is a graduate of Rutgers College and the Mount Sinai School of Medicine. He completed his Anesthesiology residency at the New York Medical College and a Pediatric Anesthesiology Fellowship at Johns Hopkins University. Dr. Iskander has been a member of the medical staff at St. Barnabas Medical Center since 2010 where he has also served as Residency Program Director and Chair of the Clinical Competency Committee. In addition to being an outstanding clinician, he is an active scholar with many publications and presentations in the areas of pediatric anesthesia and otolaryngology. Please join me in welcoming Dr. Iskander to Stony Brook.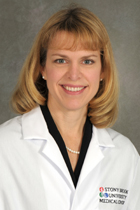 T.J. Gan, M.D., MHS, FRCA
It is my pleasure to announce that
Dr. Joy Schabel
will assume the role of the Residency Program Director, effective November 1, 2017. She will replace
Dr. Christopher Gallagher
, who will be retiring at the end of the year.
Dr. Schabel is a Clinical Professor in Anesthesiology. She graduated with BS and MD degrees from the University of Miami. She subsequently did an internship in Medicine, at The Pennsylvania Hospital, followed by a residency in Anesthesiology, at the Hospital of the University of Pennsylvania. This was followed by an Obstetric Anesthesiology Fellowship at Massachusetts General Hospital. Dr. Schabel has been at Stony Brook since completion of her fellowship in 1996.
Dr. Schabel plays many critical roles in the department. She is the Vice Chair for Education, Associate Residency Program Director and Director of Medical Student and Interdepartmental Resident Education. She is the course director for all Stony Brook medical student rotations, which number between 120-140 students per year, and a lecturer of the annual didactic curriculum for CA1, CA2 and CA3 OB-related teaching sessions. As part of her related topics for the instruction of the anesthesia resident, Dr. Schabel also serves as the Director of Intradepartmental Resident Education, which includes residents from ER, Orthopedics, Pediatrics, Medicine, Dental, Pedi-dental, and Periodontal. As testament to her excellent teaching abilities, Dr. Schabel has received 21 teaching awards. Year after year, she has been recognized as the Medical Student Teacher of the Year, in the Department of Anesthesiology. Not surprisingly, Dr. Schabel has mentored over 400 medical students and residents since 1996. She is highly respected and admired by the medical students and residents. In 2016, she was recognized nationally by her peers in education and was awarded the Society of Obstetric Anesthesiology and Perinatology (SOAP) Teacher of the Year, a prestigious national award.
As Associate Residency Program Director, Dr. Schabel has been intimately involved in the day to day residency related activities and I am confident this transition will be smooth. Please help me welcome Dr. Schabel in her new role.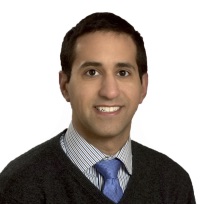 T.J. Gan, M.D., MHS, FRCA
It is my pleasure to announce that
David Kiamanesh, MD
will assume the role of Section Chief of Critical Care effective immediately. David joined Stony Brook Medicine earlier this year, in February. He comes to us from Columbia University in New York. David is a graduate of SUNY Binghamton where he received a BS in Cellular and Molecular Biology and a BA in Economics. He subsequently received his MD from Washington University in St. Louis. He completed a residency in Anesthesiology and a fellowship in Critical Care (Anesthesiology) at the New York Presbyterian Hospital of Columbia University. David is board certified in both Anesthesiology and Critical Care Medicine. David is also the author of several abstracts, book chapters and publications. Please join me in welcoming him to this new leadership position.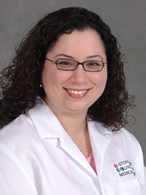 T.J. Gan, M.D., MHS, FRCA
It is my pleasure to announce that
Dr. Michelle Delemos
has been appointed to serve as the Associate Residency Program Director, starting November 1, 2017. For the past 9 years, Dr. Delemos has been overseeing the clinical base year (CBY) interns and making and revising their rotation schedules. She was named the Assistant Residency Program Director for the CBY this past June and has since created an anesthesia shadowing and lecture series for the CBY interns, with
Dr. Ellen Steinberg's
assistance. Dr. Delemos graduated from our residency program in 2007 after serving as a Chief Resident during her CA3 year. Dr. Delemos joined the department as a faculty member following her residency and has since played an active role in medical student and resident education. She has served as a resident preceptor and mentor and is the Co-Director of the Department of Anesthesiology Medical Student Extern Program. Dr. Delemos is also a member of the Resident Selection Committee and is a core interviewer during resident recruitment season. In her new role, Dr. Delemos will continue overseeing the CBY interns and the CBY anesthesia shadowing and lecture series and will be assuming additional responsibilities within the residency program. We look forward to Dr. Delemos's increasing leadership within the residency program. Please help me welcome Dr. Delemos in her new role.

James P. Dilger, PhD
Our Visiting Professor this month is Dr. Charles McLeskey a Senior Field Physician for Movantik/AstraZeneca. Dr. McLeskey is an academic anesthesiologist who for the past decade has worked in global medical affairs and clinical development in the pharmaceutical industry. His areas of focus are anesthesiology, pain management, and critical care. Prior to joining AstraZeneca in 2014, Dr. McLeskey was Therapeutic Area Leader of Global Anesthesia and Critical Care at Baxter Healthcare Corporation; Vice President, Clinical Affairs at ZARS; and Global Medical Director and Global Marketing Director of Anesthesia and Critical Care for Abbott Labs. Before joining the pharmaceutical industry, Dr. McLeskey worked in academia for over twenty years, culminating in the position of Professor and Chairman of the Department of Anesthesiology and Medical Director of Perioperative Services at Scott & White Hospital and Clinic/ Texas A&M University Health Science Center in Temple, TX.
Dr. McLeskey received his M.D. from Bowman Gray School of Medicine. He received residency training in anesthesiology, including a year as an NIH Research Fellow, at the University of Washington School of Medicine. Subsequently, he spent two years at the Naval Regional Medical Center in Oakland, where he directed the Anesthesiology residency program. He held faculty positions at Bowman Gray School of Medicine, the University of Texas Medical Branch in Galveston, and the University of Colorado in Denver where he directed the Anesthesiology residency program and was Director of Academic Affairs. From 1993-1999, Dr. McLeskey was Professor and Chairman of Anesthesiology at Scott and White.
Dr. McLeskey has lectured extensively on anesthesiology-related topics including more than 3,000 academic lectures. He has been a guest on
Oprah
and
Good Morning America
. He has authored numerous articles and chapters, and has edited two books including
Geriatric Anesthesiology
, currently in its second edition.
On Tuesday, November 14, Dr. McLeskey will speak to the residents on "Alternative Career Opportunities". The following morning, he will present to the department at Grand Rounds; his talk is entitled "Presentation Skills – Keepin' Them Awake". Welcome to Stony Brook, Dr. McLeskey!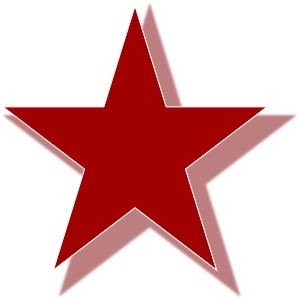 A former resident wrote ...
Drs. Eric Zabirowicz and Justin Smith
took care of my son today. They did a great job, and were very professional and personable as well!
A faculty member of Stony Brook Medicine wrote ...
I wanted to express my appreciation for the excellent experience that my husband and I had with the ambulatory surgery center. We each had cataract surgery on both eyes, so we had four interactions altogether with the ambulatory surgery center and its staff. On all four occasions, we were very pleased with the care that was given. Dr. Honkanen did my husband's surgery and Dr. Wittpenn did mine. Both were excellent in assessing us, answering our questions and doing the surgery as our outcomes are good. The anesthesiology faculty were also extremely responsive, skilled and helped us feel that we were in good hands at all steps in the process.
Drs. Barry Florence, Syed Shah, and Neera Tewari
at the ambulatory surgery center and
Dr. Vitkun
at the pre-anesthesia evaluation center all deserve specific mention. I can't recall the names of the many other staff that we encountered but we were impressed by their professionalism, efficiency and attention to our needs. We would certainly recommend these physicians and the Ambulatory Surgery Center to family, friends or colleagues. Thanks to all for making our experience a positive one!
Dr. Paul Richman wrote ...
I want to thank
Dr. Kenneth Rosenfeld
(and the Department of Anesthesia in general) for assisting the MICU physicians in the management of a case of severe asthma, intubated for respiratory failure. The patient had been deteriorating despite maximal anti-asthma therapy, and was severely acidotic with pulmonary barotrauma. It was felt to be risky to transport to the OR for initiation of inhalational anesthesia with sevoflurane. In response to our urgent request late friday afternoon, Dr. Rosenfeld brought an anesthesia machine to the MICU and assisted us in its use for several hours. There was a was a prompt and substantial improvement in airway function and gas exchange. This case illustrated the best kind of inter-departmental collaboration in the care of an ICU patient.

Patient comments about our staff from the Press Ganey questionnaires:
Dr. Marco Palmieri
is not only a very professional doctor he is loving, caring, truly concerned and better than family. Stony Brook & I are blessed to have him in our lives.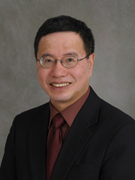 Jun Lin, MD, PhD
has been promoted to Clinical Professor of Anesthesiology. Dr. Lin joined our faculty in 2013 after having been Associate Professor and Director of Obstetric Anesthesiology at SUNY-Downstate Medical Center. While at Downstate, he started to investigate the effects of anesthetics on the proliferation of cancer cells. He established his own lab in our department, supported by departmental funds and a Targeted Research Opportunity award from the School of Medicine. His research group is addressing the question of whether the choice of anesthetic used during cancer surgery can affect cancer metastasis. They employ animal models and biochemical measurements in their investigations. Dr. Lin devotes his clinical time to the Divisions of Non-OR Anesthesia and Uro/Gyn Anesthesia. For the past year, he has served as Section Editor of General Pharmacology and Pharmacokinetics for BMC Anesthesiology. Congratulations Dr. Lin!!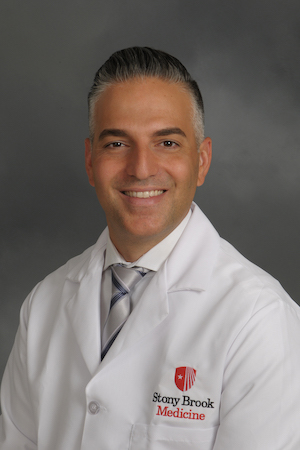 Dr. Marco Palmieri
has been promoted to Clinical Associate Professor of Anesthesiology. After graduating from our Residency Program in 2010, Dr. Palmieri did a fellowship in Pain Medicine at Mount Sinai Medical Center. He returned to Stony Brook as a physician at our Center for Pain Management. He has worked on studies involving safety and efficacy of drug delivery systems in chronic pain patients. He has also explored novel applications of Platelet Rich Plasma therapy as a way to relieve joint pain. In December 2015, Dr. Palmieri was appointed Director of the Center for Pain Management. In Dr. Gan's announcement of this appointment, he wrote "Dr. Palmieri is a superb interventional pain management physician and anesthesiologist who has the skills and temperament to care for patients with difficult and challenging pain syndromes." Congratulations Dr. Palmieri!!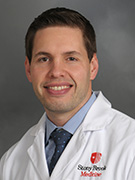 Drs. William Caldwell and Edward Papa
have both passed their Pain Medicine board subspecialty certification. The entire Chronic Pain Division is now boarded in anesthesia with subspecialty certification in Pain Medicine through the ABA. Congratulations!


Ellen S. Steinberg, MD
My son, Jonathan Steinberg, is engaged to Blair Chizner. Jonathan is a fourth year medical student at NYU who who will be now interviewing for Internal Medicine with the goal of doing GI like his father. Blair grew up in Fort Lauderdale and is a Pediatric Dentist. We are all very excited.

Ursula Landman, DO

The Medical Student Anesthesia Interest Groups at Stony Brook and at NYIT both met in October. There was a large turnout for the meetings. I made presentations to the Groups about Anesthesia as a specialty. If you are interested in speaking to either or both of the groups, please let me know and I will add you to the schedule.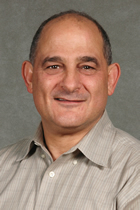 F. Barry Florence, MD.
It's been a while since I wrote about "Ambulatory Surgery Center" news. Well, a lot is happening!
We are building two new operating rooms. The goal is April – let's see! Anyway, construction is progressing. The two new rooms will be very similar to the existing rooms, and will be adjacent to the present operating rooms.
We also hope to create some 23-hour beds. While there is a lot of enthusiasm for this project, details are still sparse. Questions like: "how we will accommodate these patients and their families?", "who will medically cover these patients?", and "exactly which cases should be targeted?" have yet to be answered.
The ASC is making efforts to relieve pressure from the main operating rooms by taking on more demanding cases. A good example is vaginal hysterectomies. We have also set up a system to transport patients directly from the emergency room to the ASC for surgery. We have done a few appendixes and gall bladders that way. Minor ortho fractures and washouts could also be transferred.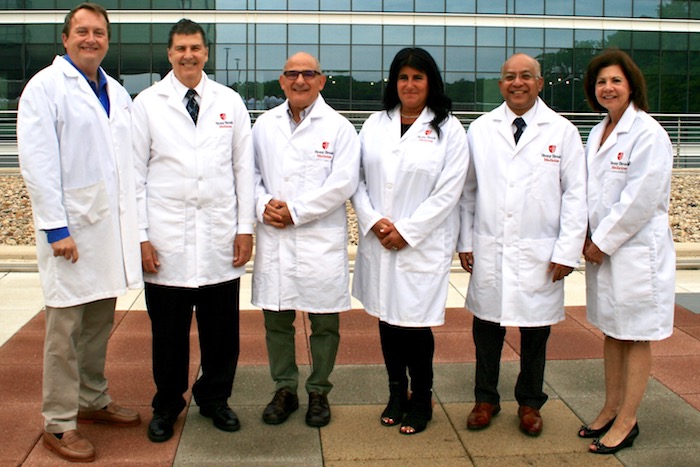 Our schedule is being complemented on by all the new surgeons, and by those surgeons in the main operating room who are trying to optimize their schedules. We are doing a lot of regional anesthesia. The skills of our regionalists have made it possible to perform a lot of cases that we could not have managed in the past. The number of pediatric cases is on an upswing. We have added a number of pediatric general surgeons, as well as pediatric subspecialists (urology and ophthalmology).
Our "Office Rotations" are doing well. We now go to our vascular surgeon's office three days a week. We visit the gynecology office on the South Shore twice per month. These are real minimalist office settings. Those who go there acquire some good new skills.
The hospital is contracting with many private physicians in the community – the so called "Captive Practices". Many of those surgeons are booking cases at the ASC. Because of capacity issues we are not actively seeking work from community surgeons. Our block schedule is completely full so we cannot offer block time to outside surgeons. Extending our day has been quite successful. While not always being utilized, this extension allows us to complete longer cases later in the day and still discharge the patients safely.


Shivam Shodhan, MD, MBA
Can you tell us a little about your background (hometown, college, dental school, other residencies, etc.)?
I was born and raised in Pakistan until I was 17, and then moved to US (Long Island actually). I finished high school, did my undergrad at University at Buffalo and fiddled with a lot of majors before finishing with biomedical sciences and subsequently getting into dental school at University at Buffalo.
What attracted you to dental anesthesiology?
I knew nothing about dental anesthesiology until second year of dental school. My senior friend told me about it and once I looked into it a bit more, I absolutely fell in love with it.
How did you come to be a dental resident at Stony Brook (Why SB)?
Stony Brook has a reputation for having not only excellent in hospital training but also great off-site/ pvt practice training. On top of that, I did an externship at Stony Brook and met some of the best residents here….made my decision then and there for the most part.
What do you like most about being a dental resident?
I have to spend one less year compared to my medical anesthesia buddies (sorry guys)
What do you like least about being a dental resident?
Traveling on LIE with an attending at 5 in the morning got old really quick
What pearls of wisdom would you like to share with your fellow junior residents to help them succeed in their time here and future careers?
Do as much as you can and never give up an opportunity to do something new and different. Push your limits to find your strengths and weaknesses and then improve them! Also, try to learn something new everyday. I have a running list of things I have to look up and I am punctual about keeping up with it.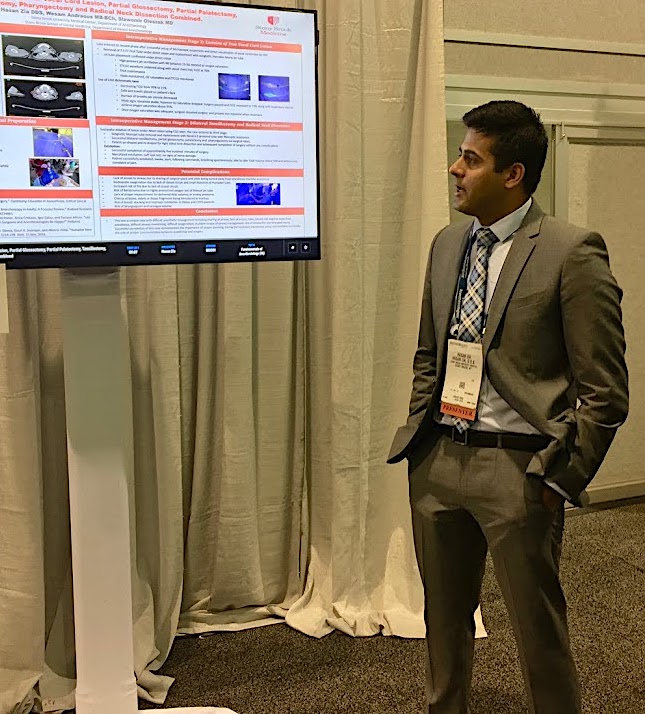 How would you describe our Stony Brook Medicine Dental Anesthesiology Residency Program?
One of the best programs in the country! The amount and complexity of cases we are doing here are not available in other places. On top of that, private practice experience is invaluable.
What advice do you have for dental students looking to pursue a career in dental anesthesiology?
Do externships! Many of them!
So what's the next step (another residency, academic practice, private practice) you will be taking as you transition from this role of a dental resident next summer?
That's a good question. It's still early…I guess I'll know in a couple of months
As you're soon to enter the real world of dental anesthesiology, what do you find most daunting?
It will be very challenging going from having an attending next to you to having to make those critical decisions yourself. Also no more bathroom break/lunch break.
If you could do it all over again (become a dentist), would you? Why or why not, and what would you have done differently?
I would definitely choose dentistry. Its an amazing profession and I do miss practicing dentistry from time to time.
If you hadn't chosen to go into dentistry, what career path might you have followed?
I once thought I could become a professional video gamer. I am glad I never pursued it seriously.
What has been your favorite residency memory of your years here at Stony Brook?
At the VA, I once asked for Succ. Nurse went out and came running in holding up two pairs of socks and asked me "what size?" in the middle of me trying to manage this difficult airway. Luckily it wasn't an emergency! I still laugh about it.
When you aren't running on around the hospital saving lives and teeth, how do you like to spend your free time?
My wife and I love going to the city. We try to go whenever our schedule allows it.
What do you like the most and least about living on Long Island?
Hmm…I like the suburban setting and the beaches but I hate that it's so far away from anything fun.
What is your favorite type of food?
Thai Food
What's your favorite restaurant in LI/NYC?
Too many to tell…I do have a list of restaurants in the city I want to go to before I graduate so we check a couple off every time we go.
Where would you love to travel to next and why?
We are planning on going backpacking across Europe whenever time allows it.
What's your favorite Tourist Activity in LI/NYC?
I don't usually like touristy stuff, I love hanging out in Chelsea/ Highline park area.
Describe yourself in three words?
Friendly, hardworking, happy
Who are your role models and why?
In Life: My parents for sure! They have always given me unconditional love and support.
At work: Tommy Corrado, he is hilarious and really good at what he does! Also If I could make nearly half as many movie references as him, life will be great!
If you could make one wish, what would it be?
Probably world peace
If you could leave us with one of your favorite quotes, what would that be?
Permanence, perseverance and persistence in spite of obstacles, discouragements and impossibilities: it is this, that in all things distinguishes the strong soul from the weak.


Department members will be presenting posters at the annual meeting of the
Society for Neuroscience
. The meeting will be held in Washington DC from November 11-15.
Posters
•
Puopolo, Lu Y
, Azim A, Yongil K,
Rebecchi MJ
. Dopaminergic modulation of pain signaling in the dorsal horn of the spinal cord
• Vacher C, Salzbank JM, Lazutkin A, Shuvaev S, Bakalar D,
Enikolopov GN
, Penn AA. Consequences of placental allopregnanolone withdrawal on mouse brain development
• Lazutkin A, Shuvaev S, Doronin I,
Amelchenko E
, Anokhin K,
Enikolopov G
. Complex 4D patterns of cell proliferation in the whole brain revealed by WM-CLICK

James P. Dilger, PhD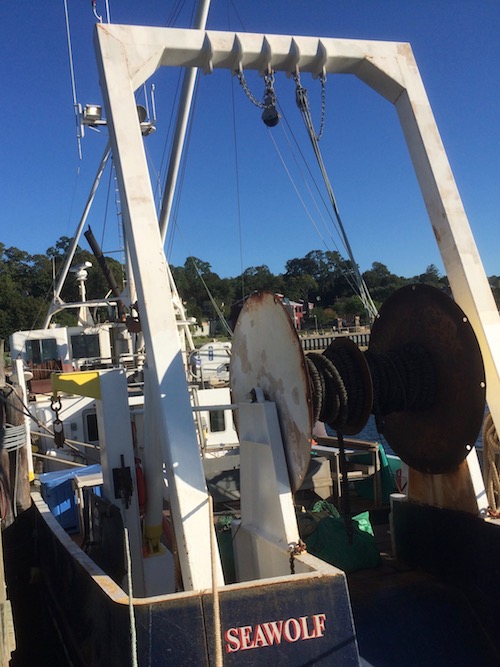 James P. Dilger, PhD

SleepTalker, the Stony Brook Anesthesiology Newsletter is published by the Department of Anesthesiology
Stony Brook Medicine, Stony Brook, NY
Tong Joo Gan, M.D., M.H.S., F.R.C.A., M.B.A., Chairman
Editorial Board: James P. Dilger, Ph.D.; Stephen A. Vitkun, M.D., M.B.A., Ph.D.; Marisa Barone-Citrano, M.A.; Shivam Shodhan, M.D., M.B.A.