| | | |
| --- | --- | --- |
| Volume 34 Number 6 | Stony Brook, NY | < December 2020 > |
| | | |
CA-3 Residents' Patient Education Video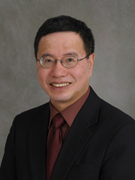 Dr. Jun Lin
was appointed an Editorial Board member of the
Journal of Recent Patents on Anti-Cancer Drug Discovery
. Congratulations!

The article,
American Society for Enhanced Recovery and Perioperative Quality Initiative Joint Consensus Statement on Patient-Reported Outcomes in an Enhanced Recovery Pathway
, is one of the 500 most cited articles in Anesthesia & Analgesia that was published between 2018 and 2020. A summary of it will be presented on the Journal's Facebook, Twitter, Instagram and LinkedIn pages. Departmental authors are
Dr. Ramon Abola, Dr. Elliott Bennett-Guerrero
, and
Dr. TJ Gan
. Nice going!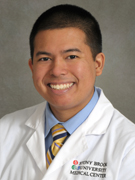 Congratulations to
Dr. Sergio Bergese
and
Dr. Ana Mavarez-Martinez
for having their article
Effect of Cognitive Prehabilitation on the Incidence of Postoperative Delirium Among Older Adults Undergoing Major Noncardiac Surgery
published in JAMA Surgery. It has been picked up by a number of news outlets:
CBS Miami
,
Huffington Post
,
Technology Networks
.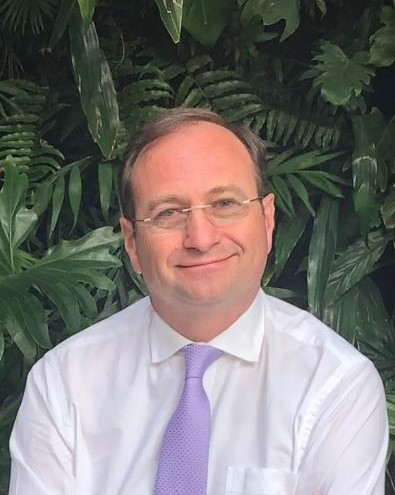 The role of prehabilitation is an essential component of the Enhanced Recovery (ER) program that we have implemented at Stony Brook. As leader in this area, and in collaboration with the surgical and perioperative team, we have instituted ER protocols in a number of surgical specialties, including colorectal, major GYN, spine, hepatobiliary, orthopedics, urology and a few others that are in various stages of implementation. These have been demonstrated to reduce length of stay and perioperative complications.

Dr. Jonathon Schwartz
and Darian Parsey, a Stony Brook Medical Student who will go into anesthesiology, had a paper published in the Canadian Journal of Respiratory Therapy.
Pre-operative patient optimization to prevent postoperative pulmonary complications—Insights and roles for the respiratory therapist: A narrative review.
Their co-authors are from the University of Rochester. Congrats!

Farewell Drs. Tewari and Kowal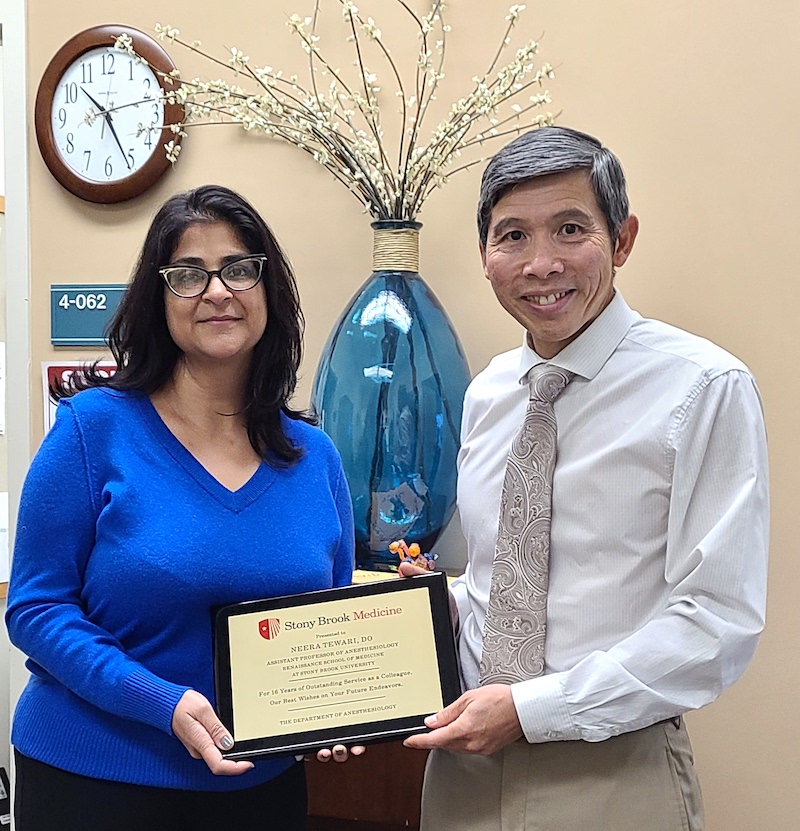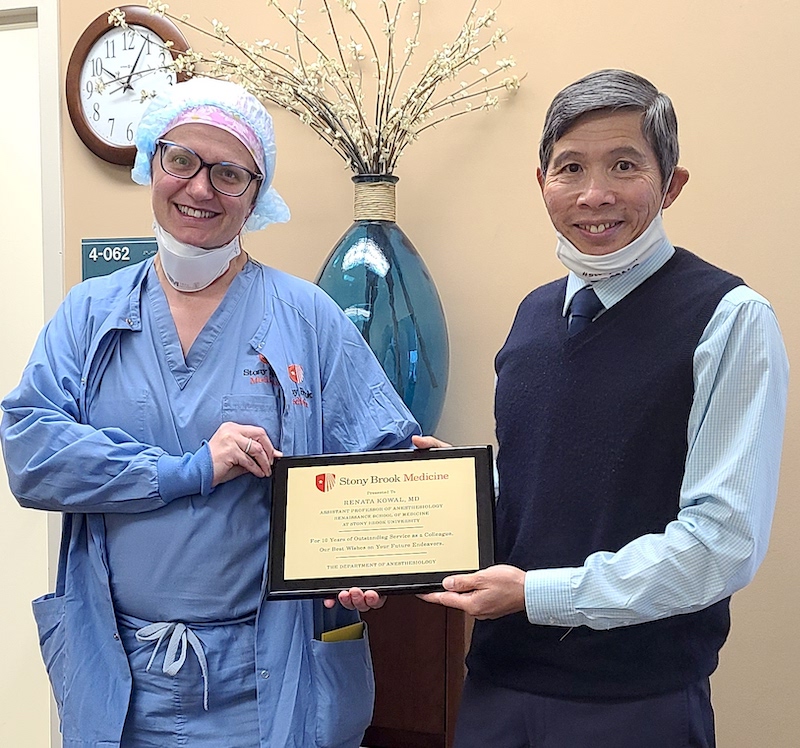 SleepTalker, the Stony Brook Anesthesiology Newsletter is published by the Department of Anesthesiology
Stony Brook Medicine, Stony Brook, NY
Tong Joo Gan, M.D., MHS, FRCA, MBA, Chairman
Editorial Board: James P. Dilger, Ph.D.; Stephen A. Vitkun, M.D., M.B.A., Ph.D.; Marisa Barone-Citrano, M.A.; Ramanjot S. Kang, M.D.