| | | |
| --- | --- | --- |
| Volume 35 Number 1 | Stony Brook, NY | < January 2021 > |
| | | |
Dr. Paul Poppers Honored by NYSSA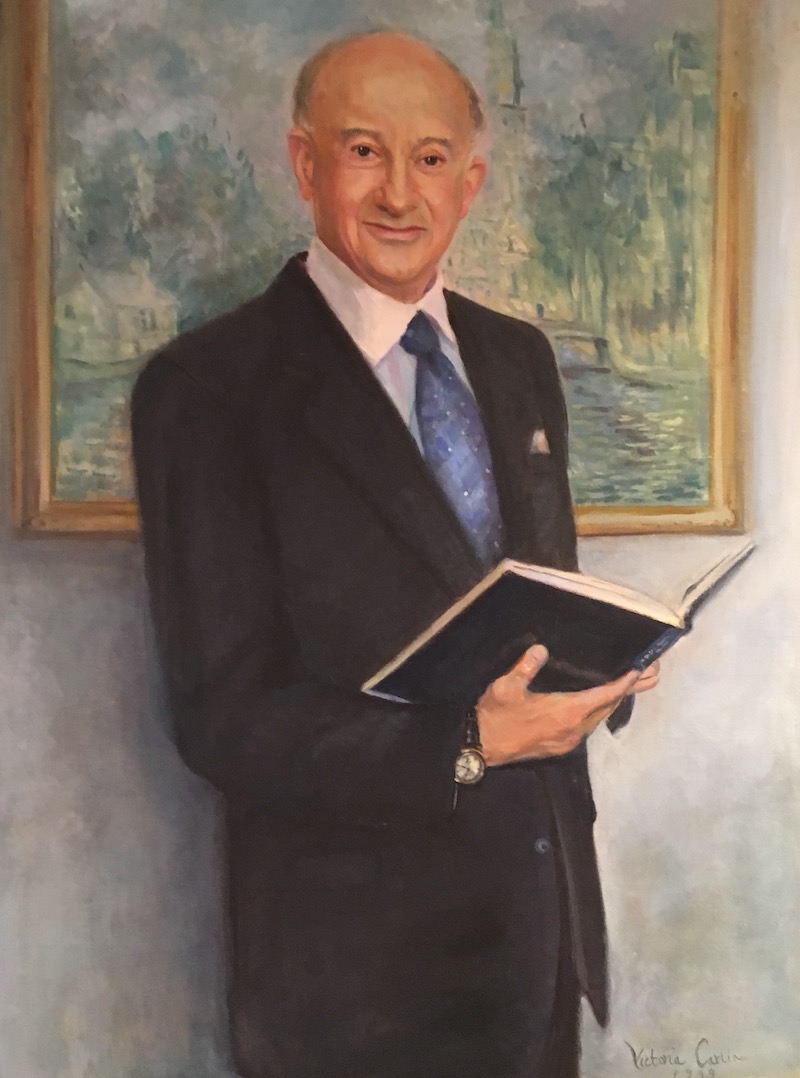 Stephen A. Vitkun, MD, MBA, PhD
The Founding Chairman of the Department of Anesthesiology,
Dr. Paul J. Poppers
, has been awarded the 2021
Joseph P. Giffin Memorial Wall of Distinction Honor
. This Honor from the New York State Society of Anesthesiologists is posthumously bestowed on an anesthesiologist who has made significant contributions to the practice of anesthesiology. Dr. Poppers was Chairman of the Department from 1979 to 1999.
He passed away in June 2019
. I think this is a wonderful tribute to his memory.

Dr. Poppers Memorial Lectureship
Our department and the family of Dr. Paul Poppers intend to honor the memory of our founding chairman by establishing an endowed lectureship, which will enable the department to invite a renowned guest speaker each year to deliver the Paul J. Poppers Distinguished Lecture. This fund is administered through the Stony Brook Foundation and is established in perpetuity.
We invite you to participate with a gift of your own toward the fund. All donations are welcome. Whatever you choose to give, please know that the amount of your donation will never be shared with either the department or the family.
Use this link, type "poppers" in the search box, and select "The Paul J Poppers, MD Distinguished Visiting Endowed Lectureship in Anesthesiology".

Faiza Qureshi, MBBS, PhD, CPHQ
passed the certification exam to become a Certified Professional in Healthcare Quality (CPHQ). This certification is offered by National Association for Healthcare Quality (NAHQ). Congratulations!
Sahana Pentyala, BS, MSW
, passed the Licensed Master Social Worker (LMSW) Board exam. She hopes to use her skills at a nursing home or hospital. Congratulations!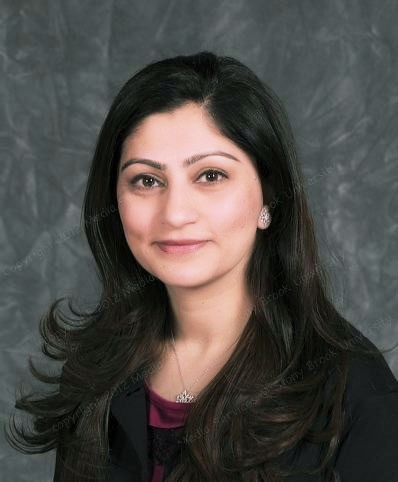 Welcome Dr. Amruta Desai!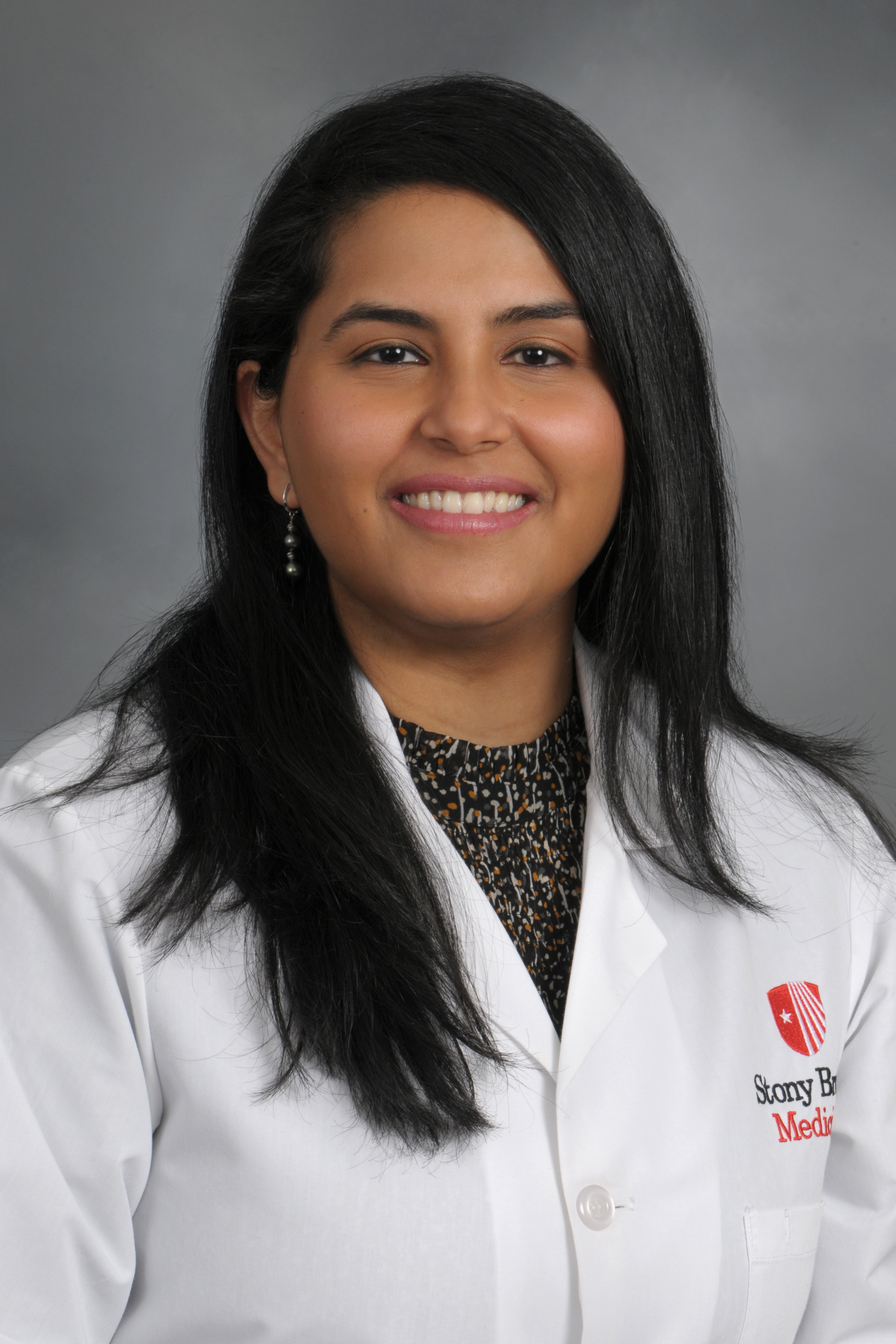 James P Dilger, PhD
This month, we welcome
Amruta Desai, DO, MPH, MBA
as the newest member of our faculty. She practices in the General Anesthesiology Division. Dr. Desai is no stranger to Stony Brook University. She was an undergraduate here, majoring in Pharmacology, and participated in a research project in the Department of Materials Science. She also wrote for the University Newspaper, the Statesman. After graduation, she remained at Stony Brook to obtain her MPH and MBA degrees. Her medical training began at NYIT-COM; she received her DO in 2015. Dr. Desai did a Preliminary Program in Internal Medicine at New York Medical College, followed by a Residency in Anesthesiology at the University of Connecticut School of Medicine. She capped this off with a Fellowship in Pain Medicine at UMass Medical School.
In addition to a publication arising from her Materials Science research (
Synthesis and Characterization of Nano-Sized Metals Embedded in Polymer Matrix
), Dr. Desai has made presentations at the ASA meetings, the World Congress on Regional Anesthesia & Pain Medicine and the New England Anesthesia Residents Conference.
We welcome Dr. Desai BACK to Stony Brook!

Stony Brook Anesthesiology at PGA 2020
Abstracts
•
Kang RS, Beg T, Mavarez-Martinez A, Punta C, Bergese SD
. Clinical Features of COVID-19 Patients Requiring Endotracheal Tube Exchange
•
Jin Z, Islam A, Ding O, Li R, Lin J
. Liposomal Bupivacaine In Regional Anesthesia, A Systematic Review
•
Jin Z, Li R, Lin J
. The Effect Of Regional Anesthesia On Outcomes After Oncological Surgery
Medically Challenging Cases
•
Kang RS, Kim BS, Gupta AK
. Treatment of Phantom Limb Pain: Two Case Studies And Literature
•
Kang RS, Chojnowski R, Oleszak SP
. Development of Subglottic Mass Following Intubation for COVID-19
•
Kang RS, Nguyen CP, Gruen A
. Airway Management Of A Patient With Anterior Cervical Hematoma
•
Kim BS, Kang RS, Caldwell W
. Spinal Cord Stimulator Trial For Neuropathic Pain Secondary To Chronic GVHD
•
Kant I, Kang RS
, Hutnik R, Zlatopolsky A,
Oleszak SP
. Transnasal and Transoral Retrograde Intubation in Duchenne's Muscular Dystrophy
•
Bracero LA, Gupta AK
. Upper Extremity Improvement With Spinal Cord Stimulation for Back and Leg Pain
•
Bracero LA, Caldwell W
. CRPS After Total Hip Arthroplasty Managed with Dorsal Root Ganglion Stimulation
•
Shuaib K, Angelo T, Poppers J, Factor M
. Anesthetic Considerations in a Parturient with Complex Cardiac History and Pulmonary Hypertension
•
Kant I, Labiak J, Gupta A
. Bilateral Sacroiliac Joint Fusion For Chronic Back Pain
•
Kant I, Lokshina I, Wang E
. Post Dural Puncture Headache Prevention With Abdominal Binder And Bowel Regimen
•
Mathew A, Moore R
. Combined Erector Spinae Plane And Pudendal Nerve Block For Pediatric Orchiopexy
Scientific Panel
•
Gan TJ
. Clinical Utility of Advance Monitoring in Ambulatory Patients

Covid-19 Vaccine at Stony Brook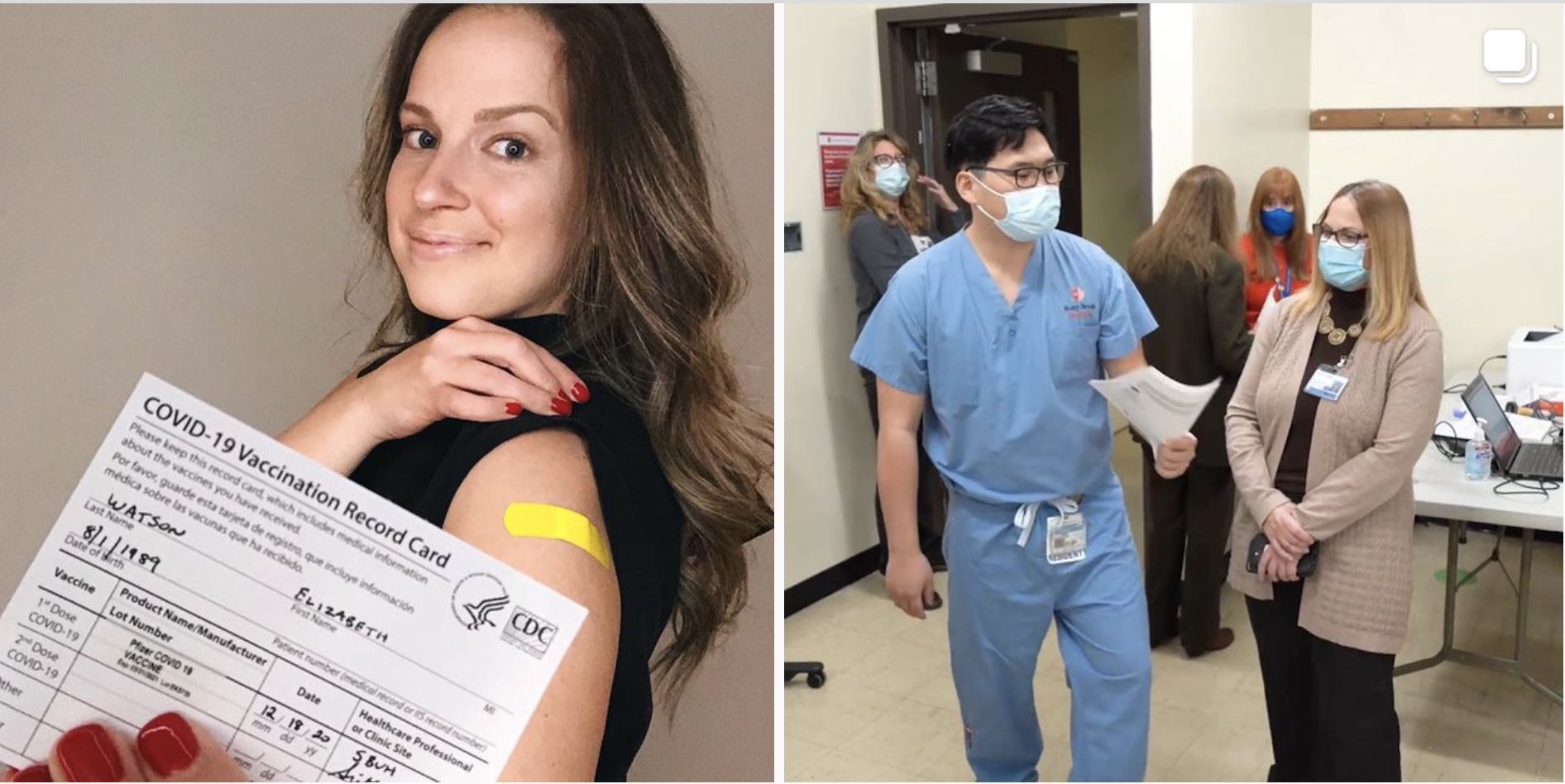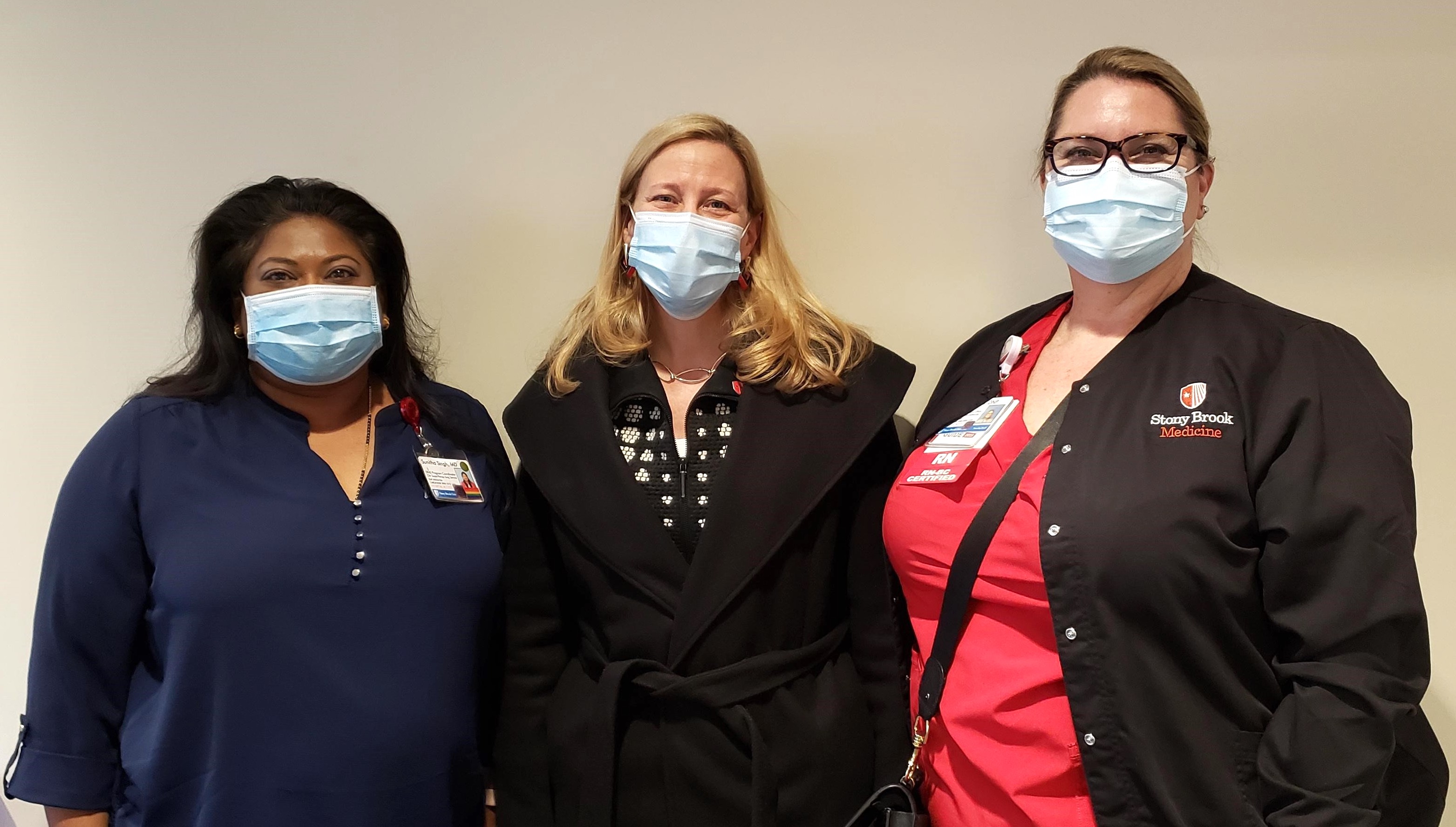 Sunitha Singh, MD, CPHQ
We would like to take a moment to extend our heartfelt gratitude to all of you supporting Enhanced Recovery efforts in 2020. In the face of a worldwide pandemic, we upheld our efforts to provide the best care possible to our elective surgery patients. Having standardized care pathways facilitated our return to elective surgical procedures. We have also made significant progress in our collaboration with SBMIT in building a Datamart/Tableau dashboard. Preliminary data has been encouraging and shows improvements in pain management, peak pain scores and fluid administration. Data is currently being fed back to the existing ERAS pathways, which we continue to refine. These advancements in ERAS would not be possible without all of you.
We currently have 6 ERAS programs supported by the Anesthesiology Department.
| | |
| --- | --- |
| ERAS Program/Service | Anesthesiology Lead |
| Colorectal | Adrian Fischl |
| Surgical Oncology (pancreas/liver) | Adrian Fischl |
| Urology (cystectomy) | Adrian Fischl |
| Minimally Invasive Gynecology | Ramon Abola |
| Lumbar Fusion | Stephen Probst |
| Total Joint Replacement (hip/knee) | Syed Azim |
| | |
| Pre-Operative Services | Deborah Richman |
| Acute Pain Service | Christopher Page |
| QI/QA | Ramon Abola |
| Data Management/Statistics | Jamie Romeiser |
Thank you all for your leadership & involvement as we continue to improve care for our patients.

SleepTalker, the Stony Brook Anesthesiology Newsletter is published by the Department of Anesthesiology
Stony Brook Medicine, Stony Brook, NY
Tong Joo Gan, M.D., MHS, FRCA, MBA, Chairman
Editorial Board: James P. Dilger, Ph.D.; Stephen A. Vitkun, M.D., M.B.A., Ph.D.; Marisa Barone-Citrano, M.A.; Ramanjot S. Kang, M.D.