| | | |
| --- | --- | --- |
| Volume 32 Number 1 | Stony Brook, NY | < July 2019 > |
| | | |
Dr. Paul Jules Poppers, 1929 - 2019
Jeremy Poppers, MD, PhD, FASE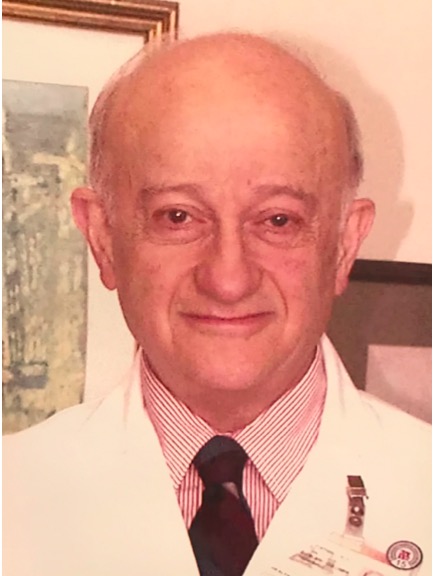 It is with profound sadness that we announce the passing of Dr. Paul Jules Poppers on June 10, 2019 at the age of 89.
Paul was born in the Netherlands in June of 1929. He and his family survived the Holocaust by being hidden for nearly 2.5 years on a farm on the outskirts of the his hometown of Enschede, near the German border. After the war, he went on to study medicine at the University of Amsterdam, graduating in 1955. In 1958, Paul emigrated to the United States and completed an internship at Brookdale Hospital in 1959, an Anesthesiology residency at Columbia Presbyterian in 1961 and an NIH postdoctoral research fellowship in the Department of Physiology at Columbia in 1962. He remained on staff at Columbia until 1974, and was ultimately promoted to Associate Professor of Anesthesiology and director of Obstetric Anesthesiology. It was during this time at Columbia that he met Ann Feinberg, whom he later married on June 3, 1969.
In 1974, Paul joined the Anesthesiology department at NYU as Professor and Vice Chairman, and remained there until 1979 when he was recruited to become the founding Chairman of Anesthesiology at Stony Brook Hospital on Long Island. He started the department with just a few attendings and, over the next 20 years, continued growing the department and residency program to more than 30 clinical and basic science faculty, and over 20 residents at the time of his retirement. Throughout his tenure as chairman, he emphasized world-class clinical care and resident education, while supporting the advancement of research in the field of neuroscience in the NIH-funded research laboratories within the department. In 1999, Paul retired as Distinguished Professor Emeritus.
Over the years, Paul has served the Anesthesiology community through his work as a consultant in anesthesia to the United States Navy for more than 15 years, and for NASA in 1962 as they sought to safely monitor primates in the early stages of the space program. He served with distinction in both the ASA and NYSSA, chairing a number of committees, as well as at the PGA, where he was the General Meeting Chair from 1977 until 1980. Paul was appointed to several editorial boards and has over 200 publications to his credit. He received numerous awards in recognition of his contribution to the field of Anesthesiology, including Medal of the Polish Academy of Sciences in 1987.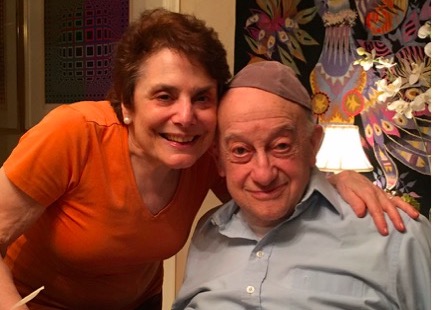 Paul Poppers will be remembered for being a true European gentleman-scholar. He was a man of excellence, honor, integrity, charity and beneficence. He portrayed these attributes with a refined and subdued elegance, making a lasting impact on the lives of his patients and the careers of so many. He is survived by his loving wife of 50 years, Ann, his sons, David Poppers MD, PhD, Associate Professor of Medicine (gastroenterology) at NYU Langone and Director of Quality and Strategic Initiatives at NYU's Tisch Center for Men's Health and Tisch Center for Women's Health, and Jeremy Poppers MD, PhD, Associate Professor of Anesthesiology and Chief of Cardiothoracic Anesthesiology at Stony Brook University, his daughters-in-law, Karen and Joy and his four adoring grandchildren, Ayelet, Benjamin, Alyssa and Joshua.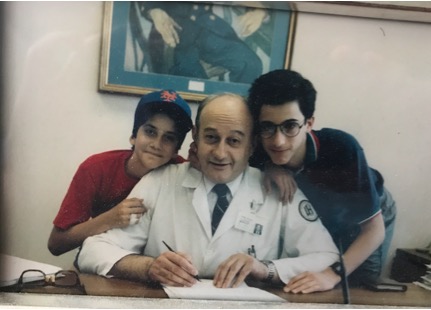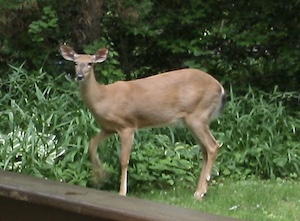 Wed. July 10.
Dr. TJ Gan
will chair the Faculty Meeting at 7:00 am in Lecture Hall 5, Level 3.
Wed. July 10.
Drs. Al Bizri, Ericksen and Tenure
will chair the Chief's Meeting at 7:00 am in HSC Classroom 3-155.
Tue. July 16. Guest Speaker Eric Wilkens, MD from Temple University will speak to the Residents on "Pulmonary Hypertension Management in a Non-Cardiac Anesthesia Procedure" at 5:00 PM in the Anesthesia Library.
Wed. July 17. Guest Speaker Eric Wilkens, MD will speak to the department on "Strategic Medicine in the Law Enforcement Setting" at 7:00 AM in Lecture Hall 5, Level 3.
Wed. July 24.
Dr. Elliott Bennett-Guerrero
will present Grand Rounds at 7:00 AM in Lecture Hall 5, Level 3.
Wed. July 31.
Dr. Richimani Adsumelli
will chair the Quality Assurance Meeting at 7:00 AM in Lecture Hall 5, Level 3.

Graduation: Goodbye and May the Force Be With You!
Richard Tenure, MD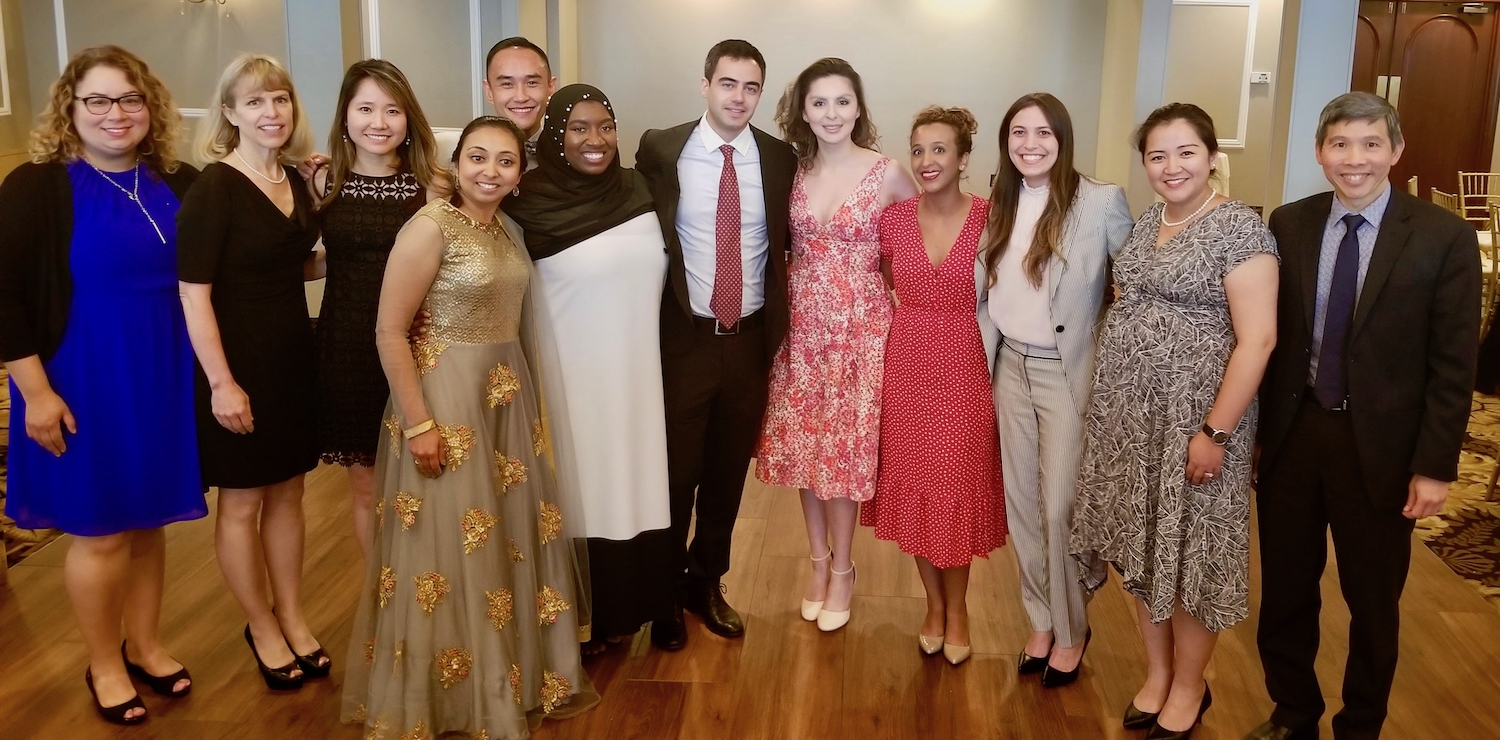 On Sunday June 9th our current CA-3 and DA-2 Residents graduated from residency at Stony Brook. It was a pleasure working with every single one of them. From calls, to nights out, to hanging out in the PACU, everyone will be missed. Here is a list of where everyone will be practicing or doing fellowship:
Dr. Demitri Adrahtas
—Adult Cardiothoracic Anesthesia Fellowship at Rutgers Newark
Dr. Antanique Brown
—Anesthesia Practice at Mountainside Hospital in Montclair, NJ
Dr. Joseph Caballero
—Anesthesia Practice at the Northport VA
Dr. Gina Chen
—private practice in Northeastern Pennsylvania
Dr. Ryan Cheung
—private practice for mobile anesthesia group in San Francisco Area
Dr. Tinsae Dimissie
—Anesthesia Practice in Huston, TX
Dr. Diana Escobar
—Saint John's Health Center in Santa Monica, CA
Dr. Sana Na Javeed
—Critical Care Medicine Fellowship at Cornell
Dr. Michael Khalili
—Pain Medicine Fellowship at Columbia
Dr. Justina Lekraj
—Anesthesia Practice at Hackensack University Medical Center
Dr. Yuchen Liu
—Anesthesia Practice in Walnut Creek, California
Dr. Andie Smestad
—Anesthesia Practice at Hackensack University Medical Center

The annual awards were presented at the June Faculty Meeting.



Ehab Al Bizri, MD

: CA-2 Team Player of the Year.




Robert Chojnowski, MD

: CA-1 Team Player of the Year.





Vicky Vojdani, MD

: Resident Teacher of the Year (Medical Student vote)





Joy Schabel, MD; Jeremy Popper, MD; Eric Zabirowicz

: Attending Teachers of the Year (Medical Student vote)

STARS: STaff Appreciation and Recognition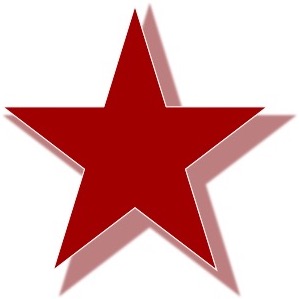 Tanya Ambrose, CRNA
I'd like to recognize one of our colleagues for not only her help, but her exceptional knowledge and compassion dealing with patients. I'd like to share a story about our Anesthesia Tech Ms.
Tamethia Bradley
aka
Tammy The Diva
. I responded to a code called in an operating room. Upon entering the room, I saw Tammy doing compressions on the patient! Yes, there were nurses, residents and attendings in the room. I said to myself, wow, did she shove them out the way? (I say this in a very professional manner)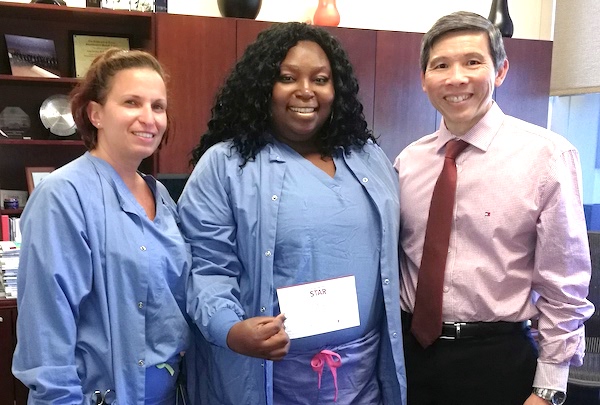 In emergency situations there are people you want by your side. Tammy is one of them. She is the epitome of professionalism, compassion, dedication and a team player. There is never an order too tall. Her response is always 'ok no problem', despite her being at lunch, despite her being in another building. Please join me and honoring and thanking Ms. Tamethia Bradley for her work ethic.

Beverly Ann Gill, T&RII EP lab
We had a patient who was s/p a TAVR and was to be d/c'd. It was noted she required a permanent pacemaker before she was to go home. She arrived in the EP lab. We were all busy setting the patient up, when
Dr. Bharathi Scott
noticed the patient had gone into asystole. Chest compressions were initiated. The anesthesia team intubated the patient and placed a left radial A line. EP doctor placed a RFV TPM. The patient did well.
It was Dr Scott's quick professional assessment and management skills that helped save our patient.

Joy Schabel, MD
Congratulations to
Dr. Richard Tenure
for matching at the Hospital of the University of Pennsylvania for his Critical Care Fellowship and to
Dr. Leif Ericksen
for matching at NYU for his Cardiac Anesthesia Fellowship!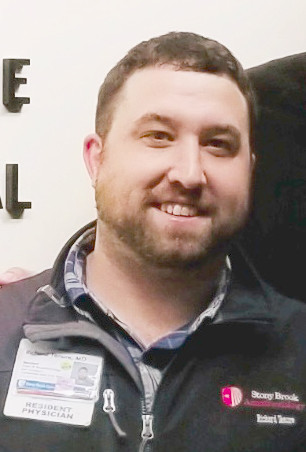 Ralph Epstein, DDS
It is my great pleasure to inform you that recent graduates of our dental anesthesia program passed the Oral Board examination given by the American Dental Board of Anesthesiology. They are
Jonathan Bacon, DDS
,
Hasan Zia, DDS
,
Michael Alanes, DDS
, and
Jonathan Bancroft, DMD
.


The Pain Team, headed by

Dr. Christopher Page

will receive the iCare Award for Q2 2019. The Team was recommended for the award by Hospital Administration. They will receive the award later this month.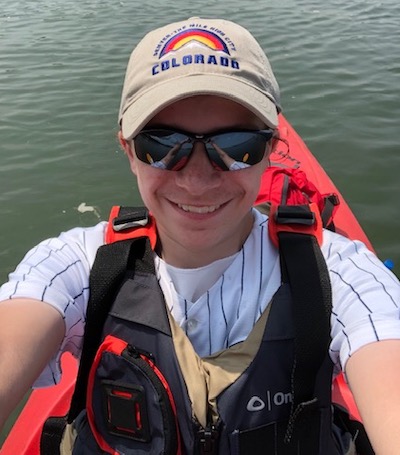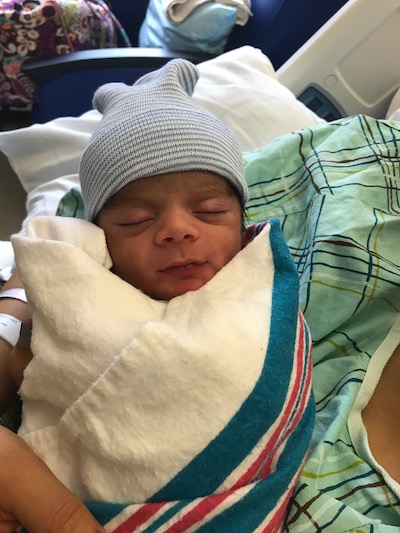 Anesthesia Technician News
Melissa Day, CRNA
Please join me in welcoming two new Anesthesia Technicians II to the Anesthesia Technician Team.
Alyssa Caracola
has been an Anesthesia Technician Intern at Stony Brook Medicine since September 2018 and graduated June 7, 2019 with a Bachelor of Science in Health Science Technology with a minor in Health and Wellness. Alyssa previously worked in an Ophthalmology practice while completing her studies.
Jamie Merckling
has been an Anesthesia Technician Intern at Stony Brook Medicine since September 2018 and graduated June 7, 2019 with a Bachelor of Science in Health Science Technology.

In June, we bade fond farewells to two faculty members.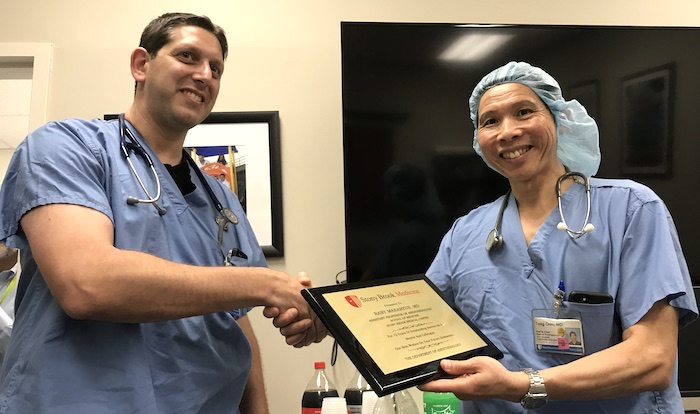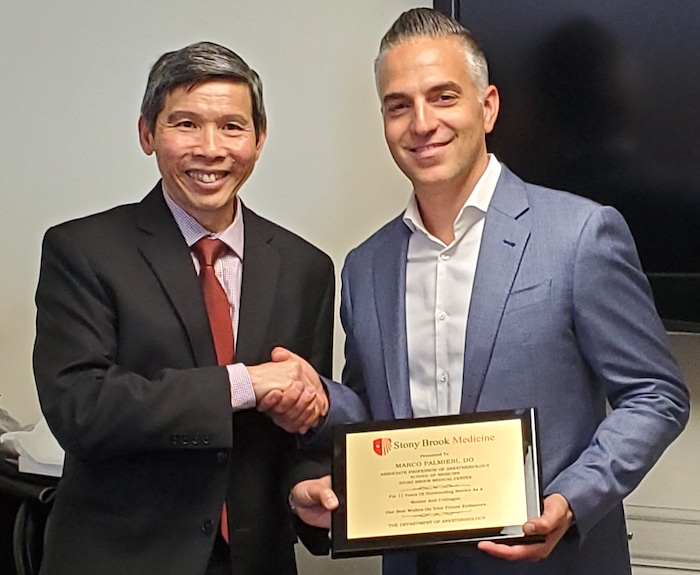 SARAS 2019 - Special Events
Srinivas Pentyala, PhD
Our department will be presenting the 16th annual Science And Research Awareness Series (SARAS) event from July 8-26, 2019. As part of the SARAS program, special events are being planned on the last day of the program which are open to everyone. Please mark your calendar and attend these educational and fun-filled events.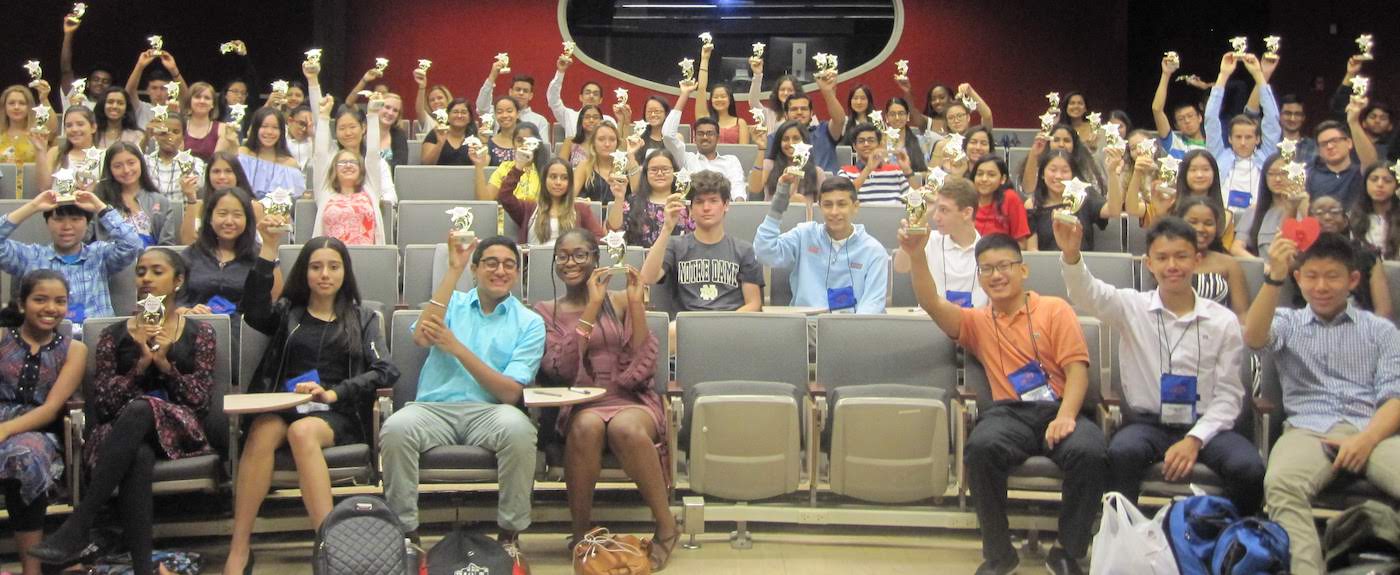 Navigating the College Search Process – July 26, 2019 (1:45 PM to 2:30 PM) LH1, L2, HSC.
Ms. Judith Berhannan, Stony Brook University Dean of Undergraduate Admissions will conduct a workshop on how to plan for college admissions after high school. Anyone who is interested are welcome to attend this workshop and clarify their doubts, fears and concerns about all aspects of college admission.
SARAS Talent Show – July 26, 2019 (2:30 PM to 3:45 PM) LH1, L2, HSC.
SARAS students will showcase their talents – (singing, instrument playing, poetry reciting, standup comedy, dancing, etc.). Come and enjoy the talent show on 2019-SARAS closing day.
Please visit
SARAS website
for updated schedule information.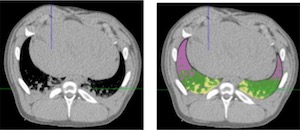 Smith J, Probst S

, Calandra C, Davis R, Sugimoto K, Nie L,

Gan TJ, Bennett-Guerrero E

. Enhanced recovery after surgery (ERAS) program for lumbar spine fusion.

Perioper Med (Lond). 2019 May 28;8:4

Du XJ, LiXM, Cai LB, Sun JC, Wang SY, Wang XC, Pang XL, Deng ML, Chen FF, Wang ZQ, Chen FR, Zhang HH, Wang HY, Piedra P, Chen ZP,

Lin J

, Wu SX. Efficacy and safety of nimotuzumab in addition to radiotherapy and temozolomide for cerebral glioblastoma: a phase II multicenter clinical trial.

J Cancer 2019; 10(14):3214-3223

Noll E, Ohana M, Hengen M,

Bennett-Guerrero E

, Diana M, Giraudeau C, Pottecher J, Meyer N, Diemunsch P. Validation of MRI for Volumetric Quantification of Atelectasis in the Perioperative Period: An Experimental Study in Swine.

Front Physiol. 2019 Jun 4;10:695

Photography Corner - There Goes the Sun

Monthly Muscle Chillaxant


SleepTalker, the Stony Brook Anesthesiology Newsletter is published by the Department of Anesthesiology
Stony Brook Medicine, Stony Brook, NY
Tong Joo Gan, M.D., MHS, FRCA, MBA, Chairman
Editorial Board: James P. Dilger, Ph.D.; Stephen A. Vitkun, M.D., M.B.A., Ph.D.; Marisa Barone-Citrano, M.A.; Richard Tenure, M.D.