| | | |
| --- | --- | --- |
| Volume 31 Number 6 | Stony Brook, NY | < June 2019 > |
| | | |
Academic Research Evening 2019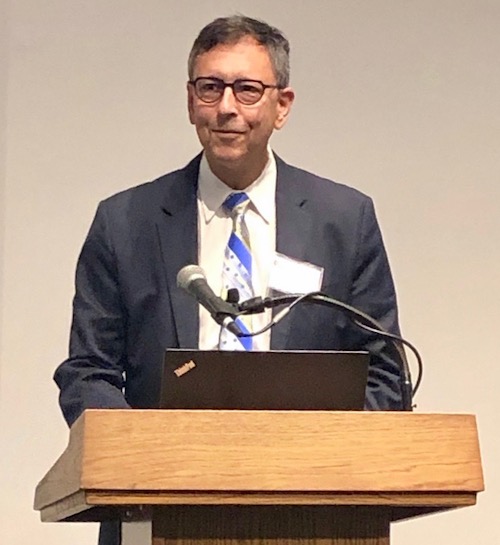 James P. Dilger, PhD
Our annual Peter Glass Academic Research Evening was held on May 14 in the Wang Center. Dr. Evan Kharasch was the Keynote Speaker. Dr. Kharasch is Professor of Anesthesiology at Duke University School of Medicine. He also serves as Vice-Chair for Innovation in the department and as Director of Research Entrepreneurship for the School of Medicine. He is the Editor-in-Chief of
Anesthesiology
. Dr. Kharasch's topic, "Perioperative Opioids, Public Health and Anesthesiology" was both timely and informative. He explored the causes of the opioid epidemic and stressed the need for a balance in meeting the needs of pain patients and avoiding situations that could lead to addiction. Challenging!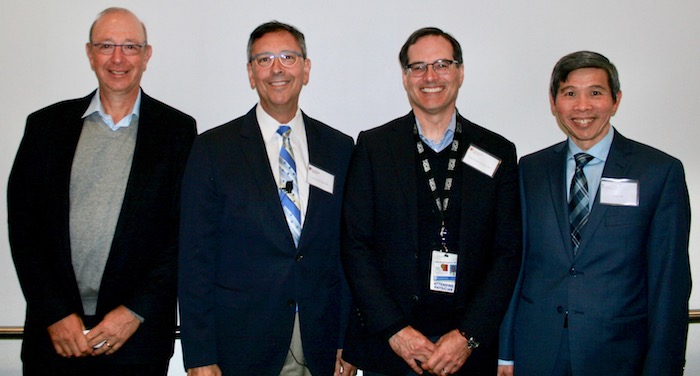 The program began with two moderated poster sessions; one for Basic Science and the other for Clinical Research.
•
Richard Keegan, PhD Candidate
, Program in Neuroscience, Department of Neurobiology and Behavioral Science. "A CLEVR Method of Detecting Replication and Intercellular Transfer of the Gypsy Endogenous Retrovirus."
•
Martin Kaczocha, PhD
, Assistant Professor, Department of Anesthesiology. "Leukotriene B4 Signaling Enhances Postoperative Pain via TRPA1."
•
Michelino Puopolo, PhD
, Assistant Professor, Department of Anesthesiology. "Dopamine Modulation of Pain Signaling in the Dorsal Horn of the Spinal Cord."
•
Meng-Fu (Maxwell) Shih, PhD
, Postdoctoral Researcher, Department of Neurobiology and Behavior. "Single-Cell RNA-Seq Identifies Peptidergic Transmission Required for Labile Memory in Drosophila."
•
Alexander Lazutkin, PhD
, Department of Anesthesiology and Center for Developmental Biology. "WM-CLICK, a New Method for 3D Detection, Representation and Analysis of Dividing Cells in the Whole Brain."
•
Igor Izrailtyan, MD
, Associate Professor, Director of Perioperative Echocardiography, Department of Anesthesiology. "A Novel Continuous Quality Improvement Program for Intraoperative TEE – Development, Maintenance, and Preliminary Experience."
•
Daryn Moller, MD
, Associate Professor, Division Chief: General Anesthesia/Critical Care/Periop Services, Department of Anesthesiology. "Heart Rate Variability During Surgery: What Changes are Observed During Incision and Opioid Administration?"
•
Ru Li, PhD
, Postdoctoral Associate, Department of Anesthesiology. "Intravenous vs Volatile Anesthesia and Breast Cancer Surgery Outcome- a Systematic Review and Meta-Analysis."
•
Michael Khalili, MD
, Chief Resident, Department of Anesthesiology. "Micropuncture vs. IO for Difficult Vascular Access in the Operating Room."
•
William Leif Ericksen, MD
, Chief Resident Elect, Department of Anesthesiology. "Comparison of Thrombin Generation in Cardiac vs Non-Cardiac Surgical Patients."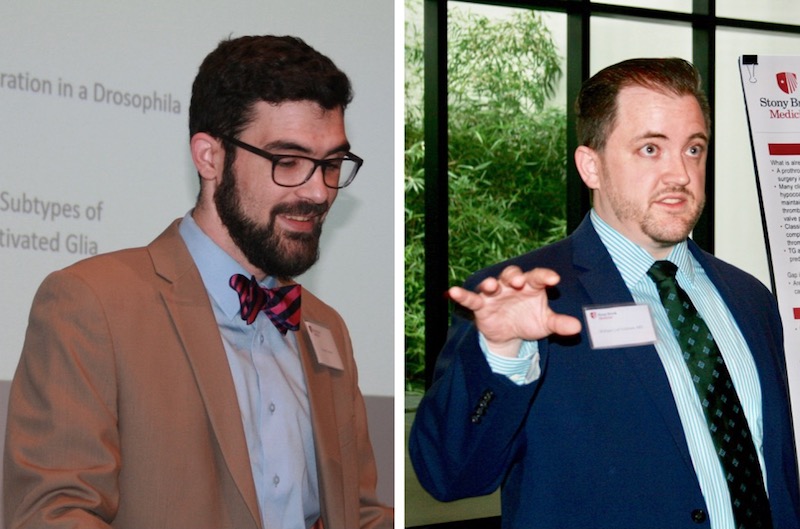 We are grateful to the judges who donated their time and effort to our "Evening". Kenneth R. Shroyer, MD, PhD; Alfredo Fontanini, MD, PhD; Annie Laurie W. Shroyer, PhD, MSHA; Ramin Parsey, MD, PhD.
There were 31 posters displayed and presented informally throughout the "Evening".
• Faiza Qureshi. Preventing surgical site infections (SSI), A QA/QI project on Peri-operative Antibiotic Administration; Timing and Re-dosing
• Ryan Cheung. Propofol Induced Seizure Like Activity
• Richard S. Tenure. Apparent Iatrogenic Pulmonary Hypertension in a Patient with an Impella and VA ECMO
• Romeiser JL. Feasibility of Collecting Patient Reported Outcomes Using Web-Based Methods in ERAS Patients
• Ehab Al bizri. Pediatric Amplified Musculoskeletal Pain Syndrome (AMPS) and Calmare® Scrambler Therapy -
• Yau G. Anesthetic Management of a Parturient with a Hypoplastic Right Ventricle
• Duran Mitchell. Low Diastolic Blood Pressure and Aortic Insufficiency after Transcatheter Aortic Valve Replacement
• Romeiser JL. Feasibility of Collecting Patient Reported Outcomes Using Web-Based Methods in Labor and Delivery Patients
• Gupta R. Management of the Patient with Scleroderma
• Gupta R. Effect of Deep versus Moderate Neuromuscular Blockade on Peak Airway Pressure in Patients Undergoing Laparoscopic Surgery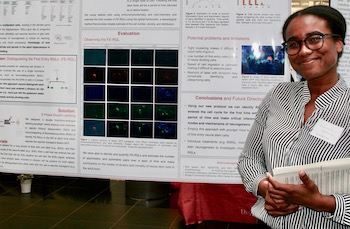 • Sunitha M. Singh. Types of Surgical Patients Enrolled in Adult Enhanced Recovery After Surgery (ERAS) Programs in the U.S.
• Sunitha M. Singh. A U.S. Survey of Pre-Operative Carbohydrate Beverage Use in Colorectal ERAS Programs
• Duran Mitchell. A case report of a prolonged spinal following routine administration of intrathecal bupivicaine
• Zhaosheng Jin. Pectoral block vs Paravertebral block: a systematic review and meta-analysis
• Zhaosheng Jin. Clinical application of quadratus lumborum: a systematic review
• Kennelia Mellanson. Using Differential Labeling of Duplicating DNA for Clonal Analysis of the Radial Glial Like (RGL) Neural Stem Cell.
• Ru Li. IL-6 Inhibitor Suppressed the Enhancement of Breast Cancer Lung Metastasis by Volatile Anesthesia in a Mouse Model
• Zhaosheng Jin. Effect of Sevoflurane and Propofol on the phenotype of lung cancer cell in vitro, preliminary findings
• Yujie Huang. Sevoflurane promotes on post-surgical lung metastases in preclinical model via inducing vascular permeability in metastatic organs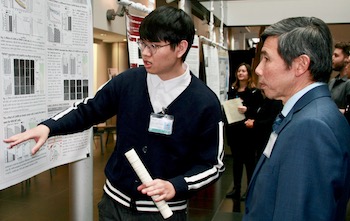 • Hengrui Liu. Lidocaine Suppresses Breast Cancer Cell Viability: Possible Role of Transient Receptor Potential Melastatin 7 (TRPM-7) Channels
• Hengrui Liu. The Effects of Local Anesthetics on Cancer Cells: A Review
• Hengrui Liu. The Role of Transient Receptor Potential Melastatin 7 (TRPM 7) on Cell Viability
• Jiaxin Liu. Effect of Sevoflurane and Propofol on breast cancer cell lines in vitro, preliminary findings
• Natalia Peunova. Mucociliary clearance
• Azpurua J. A Genome-Wide Screen for Suppressors of Motor Dysfunction in a TDP-43 Model of ALS
• Evgeny Amelchenko. Flexibility of neuronal circuitry of social hierarchy
• Mohammed Shanawaz. Turning a Gain into a Loss: Glycine Receptors and Startle Disease
• Lauzadis J. Role of T-type calcium channels in spontaneous firing of nociceptors following Spinal cord injury.
• Vamiq M Mustahsan. Feasibility of using still pictures as a guidance for bone resection.
• Chen, K. Long-Term Effects of Neonatal Anesthesia Exposure in Rodent Hippocampus Using DTI
• Lillian Talbot. Pilot Study to identify RNA Biomarkers in Cerebrospinal Fluid of Patients with Amyotrophic Lateral Sclerosis compared to Healthy Subjects Undergoing Routine Pre-Operative Care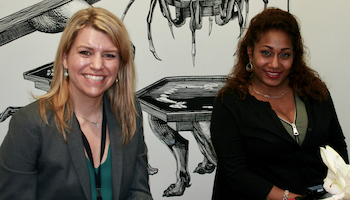 The "Evening" would not have been possible without the untiring planning, coordinating and orchestrating efforts of
Christine Fogarty
! She, single handedly, managed every aspect of the event. Many, many thanks to her!
ShellyAnn Noriega
helped Christine at the registration table.
View more photos from the "Evening".

STARS: STaff Appreciation and Recognition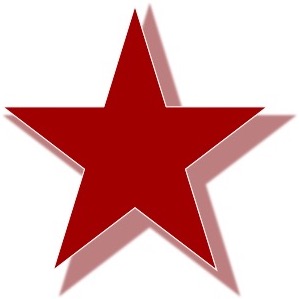 Deborah C. Richman, MBChB FFA(SA)
I recently received an unusual request in the pre-op clinic – not quite a 'house call,' but close. A preop was needed on a disabled SBU student and he was in the middle of exams, so had minimal spare time. Fortunately, I was able to send an NP over to the patient to do the pre-op H&P/ Anesth consult where he was located. This is the thank you note we received from Dawn M. Dawson CPNP/ANP:
I wanted to send a special thank you to
Michele Branigan, NP
for going above and beyond to make a young man's day easier in our clinic last week. The Duchenne clinic sees complicated, patients with multiple barriers to access care. Michele came to our clinic last Thursday to do a preoperative clearance on one of our patients saving him the daunting task of getting to yet another appointment, and interrupting his exam schedule. Without hesitation, she gathered all the forms, and teaching supplies needed and came to 4 -tech to see him. Her presence in the clinic was not only appreciated but welcomed as she came with an upbeat, professional attitude that quickly put him at ease. I am pleased to say that he had his mediport placed yesterday and did amazingly in large part due to the preparation and reassurance Michele provided. On behalf of the Duchenne team, thank you again Michele, words cannot express our gratitude.

Dr. Srinivas Pentyala
was awarded a NY State Applied Research and Development (ARAD) Grant to work on validating carbon nanotubes in an extra corporeal membrane oxygenator (ECMO). The hope is that the results from this project will ultimately lead to a family of revolutionary new ECMO products (with 2-4 less priming volume, 2X less pressure drop, less secondary surgical complications after a cardiopulmonary bypass or cardioplegia operation, less sweep gas consumption, and/or the usage of air instead of O2 tanks, safer, portable, etc.). Furthermore, this special carbon nanotube could potentially be used to enhance dialysis, augment drug or medicine delivery to blood and remove toxins from blood. This ARAD grant from NY State is match funded by CVD Equipment Corporation, the technology partner for this project.
CA-2 Resident,
Dr. Charles Mouch
, co-authored an editorial with Dr. Gan in the June 2019 issue of
Anesthesia and Analgesia
entitled "Amisulpride: A New Dopamine Antagonist for Treatment of Postoperative Nausea and Vomiting".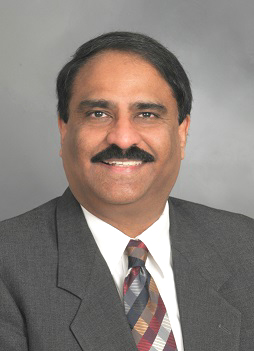 Dr. Jun Lin
attended the Association of University Anesthesiologists (AUA) meeting in Montreal and presented at a moderated poster session.
Dr. Zhaosheng Jin
represented the Lin Research Group at the International Anesthesia Research Society (IARS) meeting that followed. He presented the collection of posters from the group.
Dr. TJ Gan
attended IARS and presented a Review Course.
Dr. David Kiamanesh
spoke at a session about Advanced Perioperative Ultrasound.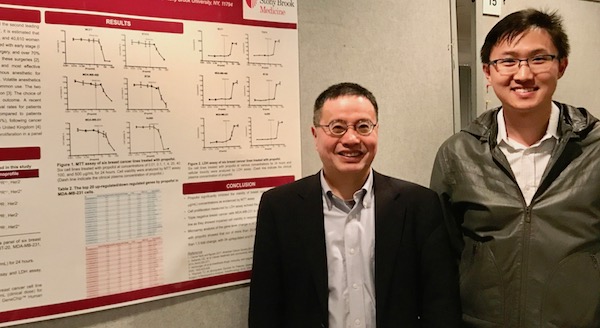 AUA
•
Lin J
. Current Evidence of Intravenous vs Volatile Anesthesia on Breast Cancer Surgery Outcome.
IARS
•
Huang Y, Jin Z, Li R, Lin J
. Effect of Propofol on in vitro Functions of Breast Cancer Cell lines.
•
Jaromy M, Jin Z, Li R, Lin J, Liu H
. Effect of Sevoflurane and Propofol on the phenotype of lung cancer cell in vitro, preliminary findings.
•
Dilger JP, Jin Z, Lin J, Liu H
. Effects of Lidocaine on Breast Cancer Cells and the Potential Role of Transient Receptor Potential Melastatin 7 (TRPM 7).
•
Gan TJ, Jin Z, Li R, Lin J, Liu J
. Pectoral block vs Paravertebral block: a systematic review and meta-analysis.
•
Jin Z, Lin J, Liu H, Liu J
. Effect of Sevoflurane and Propofol on a human breast cancer cell line with tropism to brain in vitro.
•
Jin Z, Li R, Lin J, Liu J
. Intravenous vs volatile anesthesia and breast cancer surgery outcome - a systematic review and meta-analysis.
•
Jin Z, Li R, Lin J, Liu J
. Clinical application of quadratus lumborum: a systematic review.
•
Kiamanesh D
. Advanced Perioperative Ultrasound: Ultrasound Findings in Life Threatening Perioperative Emergencies.
•
Gan TJ
. ASER Review Course Lecture: Perioperative Medicine and Enhanced Recovery: Current State and Future Directions.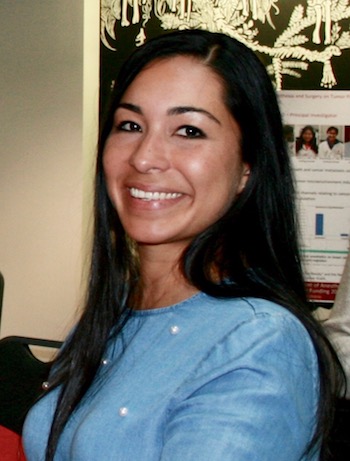 Paty Kanjiya, PhD
My husband, Shrey Kanjiya (Resident in the SBUH Department of Orthopedics), matched this past April into the Sports Medicine Fellowship Program at Cedars-Sinai Kerlan-Jobe institute in Los Angeles. We are both very excited since our families reside in Los Angeles County; we will be going back home in 2020! I am excited but also sad to have to say goodbye to the amazing co-workers and friends I have met here in Long Island. This place will always have a special place in my heart.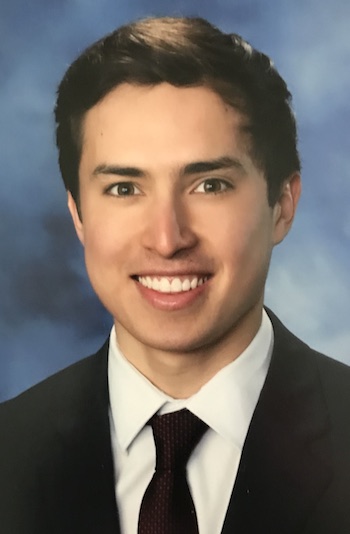 Joy Schabel, MD
Ed and I are pleased to announce that our son Eric graduated Phi Beta Kappa, with magna cum laude distinction from Harvard University with a BA in Economics. Our daughter, Elizabeth, is the Valedictorian of Ward Melville High School and will be attending Harvard University. She was a Regeneron Science Talent Search Semifinalist, National Merit Scholar and All-State Athlete.

From the Desk of Srini Pentyala
Srinivas Pentyala, PhD
Updates and accomplishments for my family and lab minions...
Pooja Mysore
(my niece) graduated from med school and matched at University of Florida, Gainesville, in Emergency Medicine residency program. Pooja worked in our department labs as a high school and undergrad student and continued her interaction with us during her summer and winter breaks while in med school, not only working on several research projects, but also assisted in organizing our annual SARAS event.
Sahana Pentyala
(my daughter) finished her 1st year of Grad school in Social welfare with flying colors. She recently got certified in (1) Understanding & Treating Caregiver Stress Syndrome. (2) Educating Caretakers: Rituals & vigils for end of life care and (3) Cognitive Behavior Therapy (CBT): Strategy & technique in Social Practice. While attending her course work, Sahana has been working in our lab in the development of "Rapid biomarker detection kit", and with the department of Orthopedics in the development of a "Point-of-Care Gout Detection Kit". Sahana is also the go-to person for SARAS, as she has been helping us organize this event for the past 8 years.
Rebecca Monastero
is a medical student in the class of 2021 in our School of Medicine. She is currently in her clinical year and is exploring areas of medical specialty interest. Rebecca is one of our SARAS alumni. She was selected into our highly coveted 8-year BS/MD program and she started working in our labs since she came to Stony Brook University as an undergrad student. Rebecca is currently working on translational research projects in our labs and public health research and looks forward to incorporating these experiences into her future career.

Elizabeth Varghese
finished her junior undergrad year at our university this semester. Liz joined our lab as a freshman and is working on rapid diagnostics. She helped us organize our SARAS event the last two summers. She is an active university community member involved with several clubs and is on our university rowing team. Liz got selected as an intern in Pfizer this summer. She will be taking all the experience she gained in our labs to Pfizer to work on orphan drug discovery.
Vamiq Mustahsan
is a PhD student working in our department lab for the past 3 years. He recently presented his thesis proposal to the adjudicating committee with the goal of getting his doctorate in 2020. Vamiq's project involves creating biomimetic and biocompatible artificial bone. Vamiq is an expert in CAD and is involved with all design projects related to medical devices that we are currently involved within our lab. Vamiq is also a key member of our SARAS organizing Committee.
Sai Palati
graduated this month with a BS degree from our University. Sai was a Biology major honors student. He was admitted into the MD program in University of Florida and he will be leaving us this month after working with us 4 years. Sai was on the Dean's list continuously for 4 years while at Stony Brook and helped us organize SARAS for the past 3 years. He served as a camp counselor and development coordinator for SBU camp "Kesem", helping kids cope with the tragedy of their parents suffering from cancer. He is also involved actively in Global Public Health Brigade by being the SBU chapter's Secretary. He is also NY state certified EMT.
Amith Anugu
joined our lab recently. Amith is also a SARAS alumni and currently a freshman undergrad student at our University. In a short period of time, Amith learnt several lab techniques and became a key member of our group working on osteoporosis drug development. Amith will be focusing on our recently funded carbon nanotube based ECMO development project. He will also be helping us organize the 16th Annual SARAS event this July.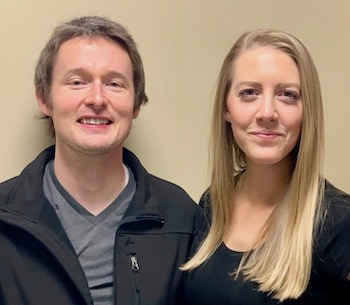 Ralph Epstein, DDS
I am pleased to announce that
Bryce Farr
and
Julie Mercado
will be the chief residents for the Division of Dental Anesthesiology for the academic year 2019-2020. Congratulations Bryce and Julie. We are all looking forward to working with you and making our program even better than it is!

SARAS 2019 - Help Needed!
Srinivas Pentyala, PhD
HELP NEEDED!
The "Clinical Skills Workshop" of the SARAS program takes place on July 22 (Monday) from 1:30 PM to 4:00 PM in the Clinical Skills Center. Each year, a few of our colleagues volunteer to help run this workshop. Still, we desperately need additional experts to interact with the SARAS students in this workshop. If any one of you (Faculty/Residents/Nursing and Nurse Anesthetist Staff) is interested and available that day, please consider helping. As a bonus, you will become an instant "
ROCK STAR
" and "
ROLE MODEL
" for these enthusiastic kids. If you are interested, please let us know.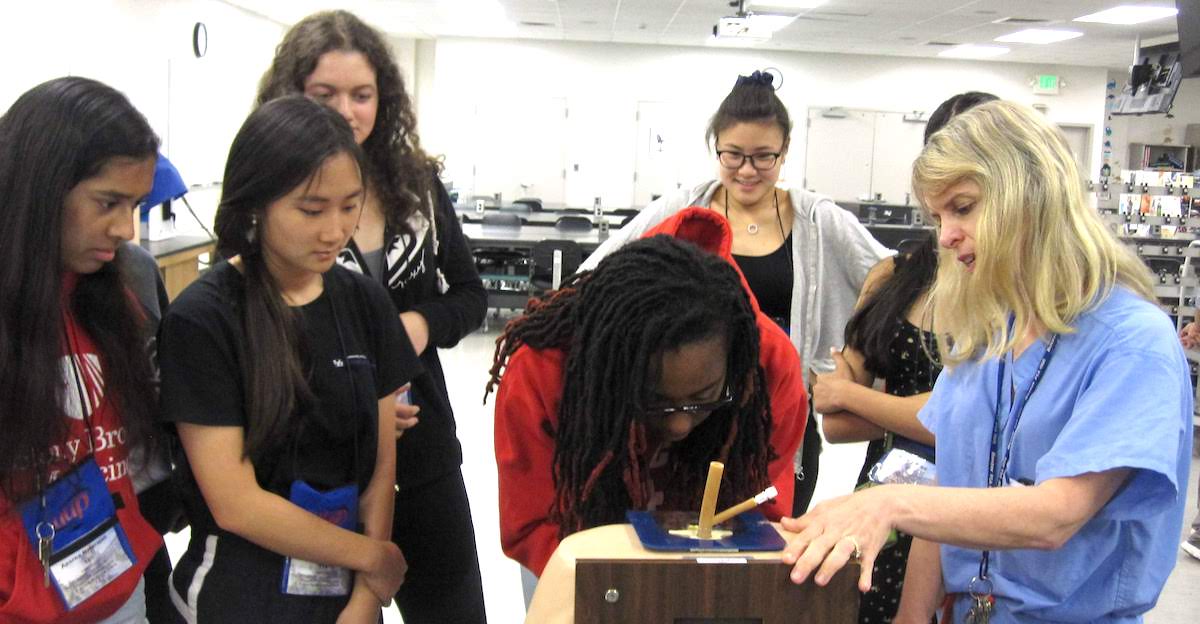 Research News: It's Never Too Late for New Neurons!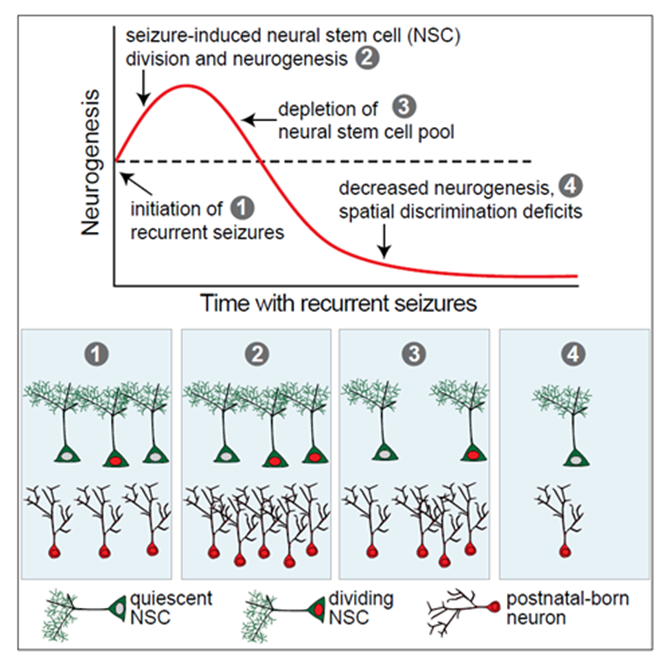 Grigori Enikolopov, PhD
We had a collaborative paper accepted to
Cell Reports
. The main author is Jeannie Chin from Baylor, with whom I have an R01 NIH grant from NINDS (she is the PI, I am a consultant/collaborator), and the title is "Early seizure activity accelerates depletion of hippocampal neural stem cells and impairs spatial discrimination in an Alzheimer's disease mouse model", by Fu, Iascone, Petrof, Hazra , Zhang, Pyfer, Lee, Iacovitti, Sharfman, Enikolopov, Chin. The paper says that early in the disease there are subthreshold seizures starting and they induce augmented division of neural stem cells and increased neurogenesis. However, as seizures recur, this overstimulation soon leads to an accelerated depletion of the pool of stem cells, decreased neurogenesis, and impaired relevant memory tasks. Moreover, treatment with an antiseizure drug levetiracetam, restores neurogenesis and improves performance in the behavioral task.
Stephen Matheson, the Editor-in-Chief of
Cell Reports
, says that the results are exiting and wants to highlight the paper. The relevance of the paper is also related to most recent (two papers in April-May) very strong proof that in humans hippocampal neurogenesis continues until old age and is drastically reduced by Alzheimer's (I am also pleased that this result is a strongest confirmation of the model of adult neurogenesis that we have presented several years ago and which made exactly such predictions).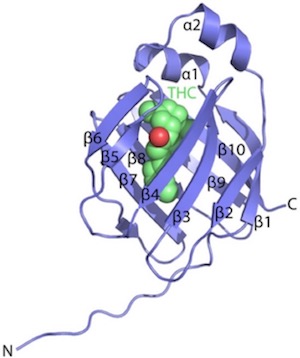 James P. Dilger, PhD
Sevo vs Des!
You may have seen the
recent article in the popular press about an anesthesiologist in Oregon
who is taking a professional stand on his choice of volatile anesthetic. The
relative global warming potential of anesthetic gases
has been known since 2010: isoflurane is twice as harmful as sevoflurane but desflurane is over 25 times as harmful. In 2012, this was
reinforced and extended to nitrous oxide
. Dr. Brian Chesebro took this finding seriously and adjusted his practice accordingly. Then, he got his colleagues to do the same. The execs of his hospital group are not complaining about the half mil they save per year due to limiting the use of desflurane. The counterargument is that the climate impact of anesthetic gases is a tiny fraction compared to the burning of fossil fuels. But Chesebro is undaunted. His view is that every little bit helps!
What do you think? I'll include interesting and thoughtful email responses in next month's column.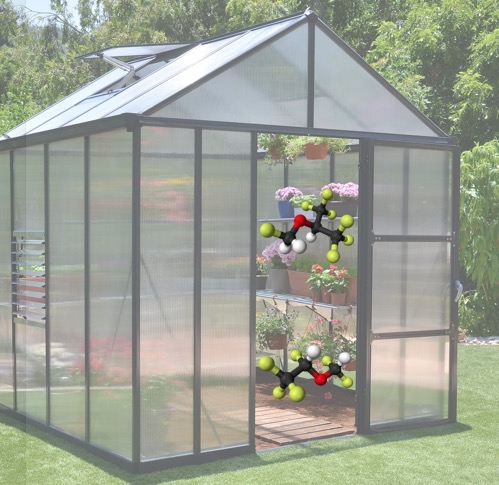 Monthly Muscle Chillaxant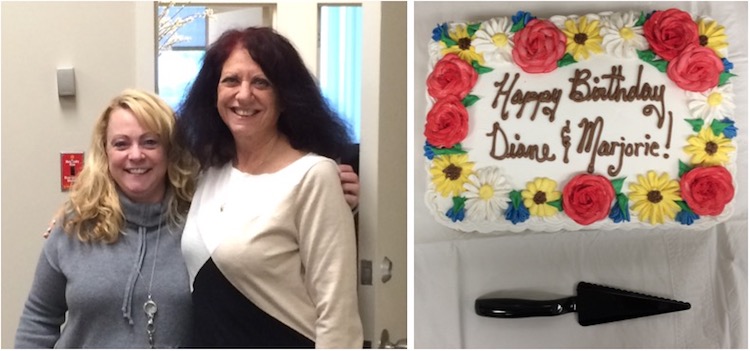 SleepTalker, the Stony Brook Anesthesiology Newsletter is published by the Department of Anesthesiology
Stony Brook Medicine, Stony Brook, NY
Tong Joo Gan, M.D., MHS, FRCA, MBA, Chairman
Editorial Board: James P. Dilger, Ph.D.; Stephen A. Vitkun, M.D., M.B.A., Ph.D.; Marisa Barone-Citrano, M.A.; Richard Tenure, M.D.