| | | |
| --- | --- | --- |
| Volume 34 Number 5 | Stony Brook, NY | < November 2020 > |
| | | |
Welcome Dr. Shirley Avraham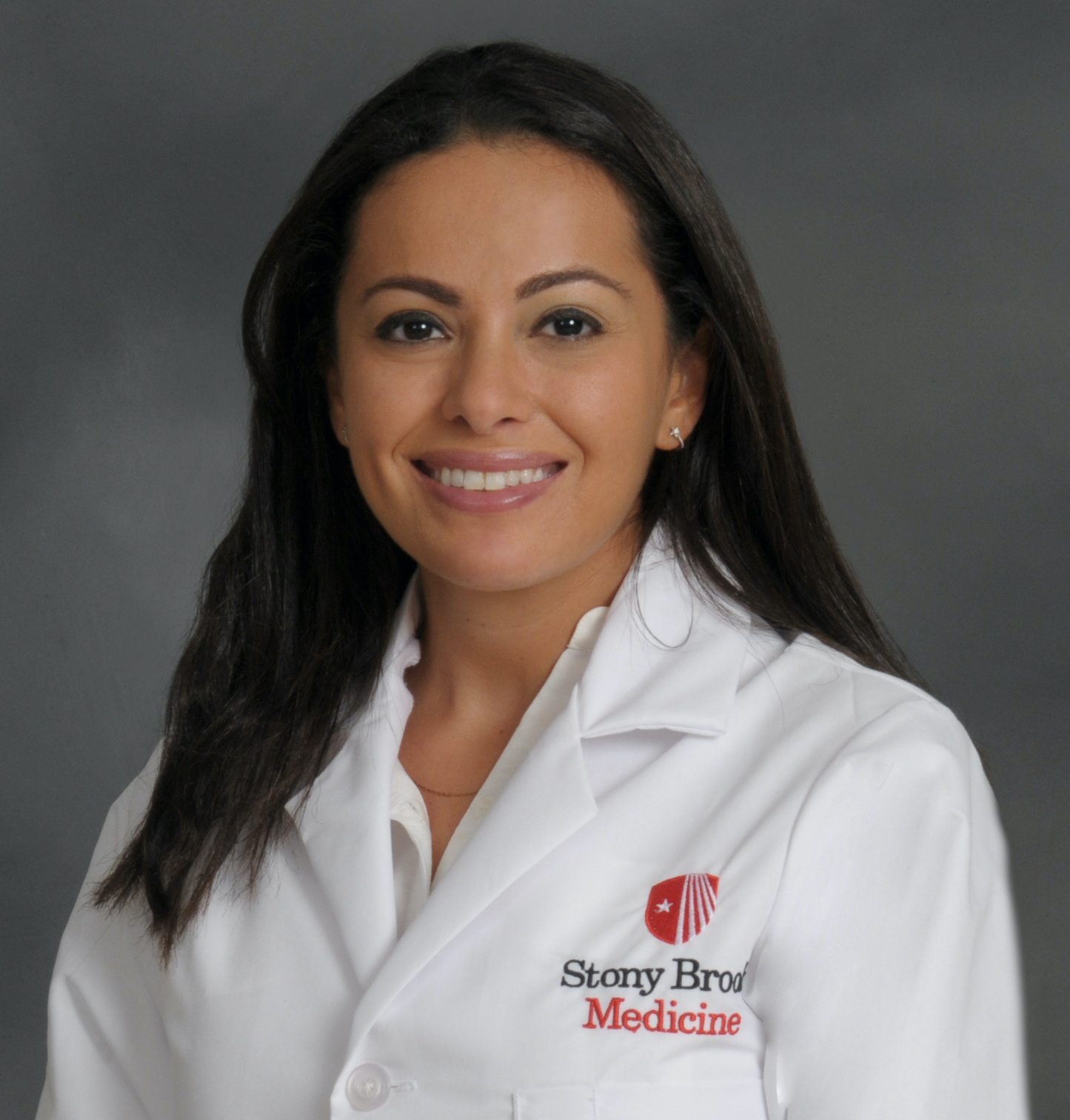 Robert P. Moore, MD
We would like to welcome Dr. Shirley (Shiri) Avraham to the Stony Brook Anesthesiology family. Dr. Avraham will serve as a member of the pediatric anesthesia division. Dr. Avraham is a graduate of the New York Medical College School of Medicine. She completed anesthesiology residency training at New York University serving as Chief Resident during her CA3 year. She subsequently completed a pediatric anesthesia fellowship at Children's National Medical Center before spending the last year as an attending at Dignity Health California Hospital Medical Center in Los Angeles.
Dr. Avraham has interests in quality improvement, pediatric anesthesia, and resident education. She gave numerous lectures during her time at NYU and Children's national. She completed a project examining health care disparities amongst non-English speaking patients and published a manuscript examining the impact of long-acting opioids on length of stay and readmission following elective surgeries.
Welcome Dr. Avraham!

STARS: STaff Appreciation and Recognition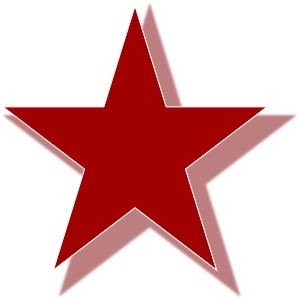 Dr. Gan received the following e-mail from a patient
I recently had the pleasure of being assisted by
Ms. Diane Towler
. My wife and have both developed back problems, in my case extremely severe and painful. I contacted
Dr. Amit Kaushal
for an evaluation. I sent test results to be reviewed.
Dr. Lucas Bracero
, a resident, examined me in a highly professional manner. He went to get Dr. Kaushal and as Dr. K examined me and asked questions to help isolate my problem, I noticed the resident had learned an enormous amount from Dr. K; he exhibited an similar rapport with me, asked appropriate questions, and his physical examination taught both of us some of the clues to my condition.
Dr. Kaushal is an excellent educator, as a teacher for 25 years with 13 student teachers, I complemented Dr. K and he was very modest about his teaching abilities.
It was determined that we should try a cortisone shot to the side of my spine, not straight in from the back. Ms. Towler was instrumental in arranging a scheduled OR time to alleviate further pain. She kept in contact with me and informed me of the covid clearance to get, the preparations I needed to accomplish, and reassured me that I was in excellent hands. It was completely painless and my recovery was carefully done.
I am very grateful to the entire staff. They worked together as a seamless team.

Dr. Bergese received this email from Dr. James Cottrell (former ASA president and chairman of SUNY Downstate Anesthesiology).
I would like to thank
Dr. Abhishek Gupta
for taking such good care of our friend Bill. As you know anesthesia in the older patient may have detrimental brain effects, but he is fine thanks to your careful monitoring.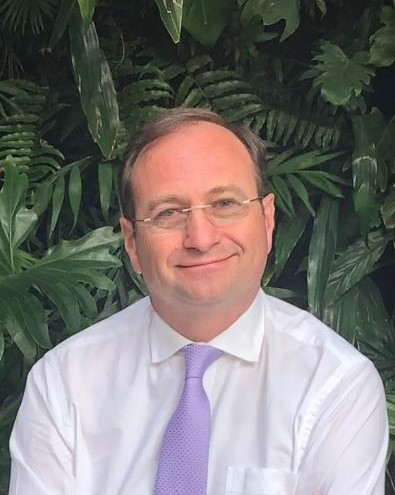 Dr. Sergio Bergese
has been elected to serve on the Executive Committee of the Renaissance School of Medicine at Stony Brook. The Faculty Senate noted that "it was a tough election this year with many well qualified candidates". Congratulations!

Visiting Professor Dr. Tsen
James P. Dilger, PhD
Our Visiting Professor this month is
Lawrence C. Tsen, MD
from Brigham and Women's Hospital, Department of Anesthesiology, Perioperative and Pain Medicine. Dr. Tsen was born in Winnipeg, Manitoba Canada. He obtained his MD from the University of Kansas School of Medicine and did his Anesthesiology residency at the University of Illinois Hospital in Chicago where he was Chief Resident in his final year. Dr. Tsen then went to the Brigham and Women's Hospital in Boston for a fellowship in Obstetric Anesthesia. He remained at the Brigham/Harvard Medical School and has advanced from Instructor to Assistant Professor to Associate Professor.
Dr. Tsen holds several administrative leadership positions. He has been the Director of Anesthesia, Center for Reproductive Medicine since 2003 and serves as the Chair of the Institutional Review Board/Human Research Committee. From 2009-2016, he was Vice Chair for Faculty Development and Education for the department. He has been the Co-Facilitator: Faculty Mentoring Leadership Program at the Center for Faculty Development and Diversity and the Associate Director at the Center for Professionalism and Peer Support. His involvement in the Society for Obstetric Anesthesia and Perinatology dates from 1995. Most notably, he was the President of the Society in 2009-2010. Dr. Tsen has been associated with the International Journal of Obstetric Anesthesia since 2000 and was the Editor-In-Chief from 2007-2010.
Dr. Tsen conducts clinical and basic science investigations focused on the impact of anesthesia on maternal and fetal outcomes. He has authored of over 60 peer-reviewed articles and nearly 50 book chapters. He, his residents and fellows, have won numerous Gertie Marx Research Awards from SOAP including, in 2007, with
Dr. Tiffany Angelo
for "Fever during Epidural Analgesia is an Averaging Artifact". In 2019, Dr. Tsen was named an Inaugural Distinguished Educator in Anesthesiology Awardee by the American Society of Anesthesiologists and Society for Education in Anesthesia.
We are delighted to welcome Dr. Lawrence Tsen to Stony Brook as Visiting Professor. He will make two presentations. On Wed. Nov 4, 7:00 AM he will present a Grand Rounds on "Optimizing Oxytocin and Alternative Uterotonic Use for Cesarean Delivery". On Tue. Nov 10, 5:00 PM his Resident Lecture is entitled "Epidural Equinox: Tips to Optimize Your Epidural Technique".

Kim BS, Kang RS, Caldwell W
. Treatment of Neuropathic Pain Secondary to Chronic Graft-vs-Host Disease with Spinal Cord Stimulator.

Joy Schable, MD
A huge congratulations to all four of our CA-3 residents who matched into Pain Fellowships last month! Super proud of you all!!!
• Ravi Shah - Mount Sinai Hospital
• Duran Mitchell - Duke
• Robert Chojnowski - Mount Sinai West
• Shuran Ma - Oregon Health and Science University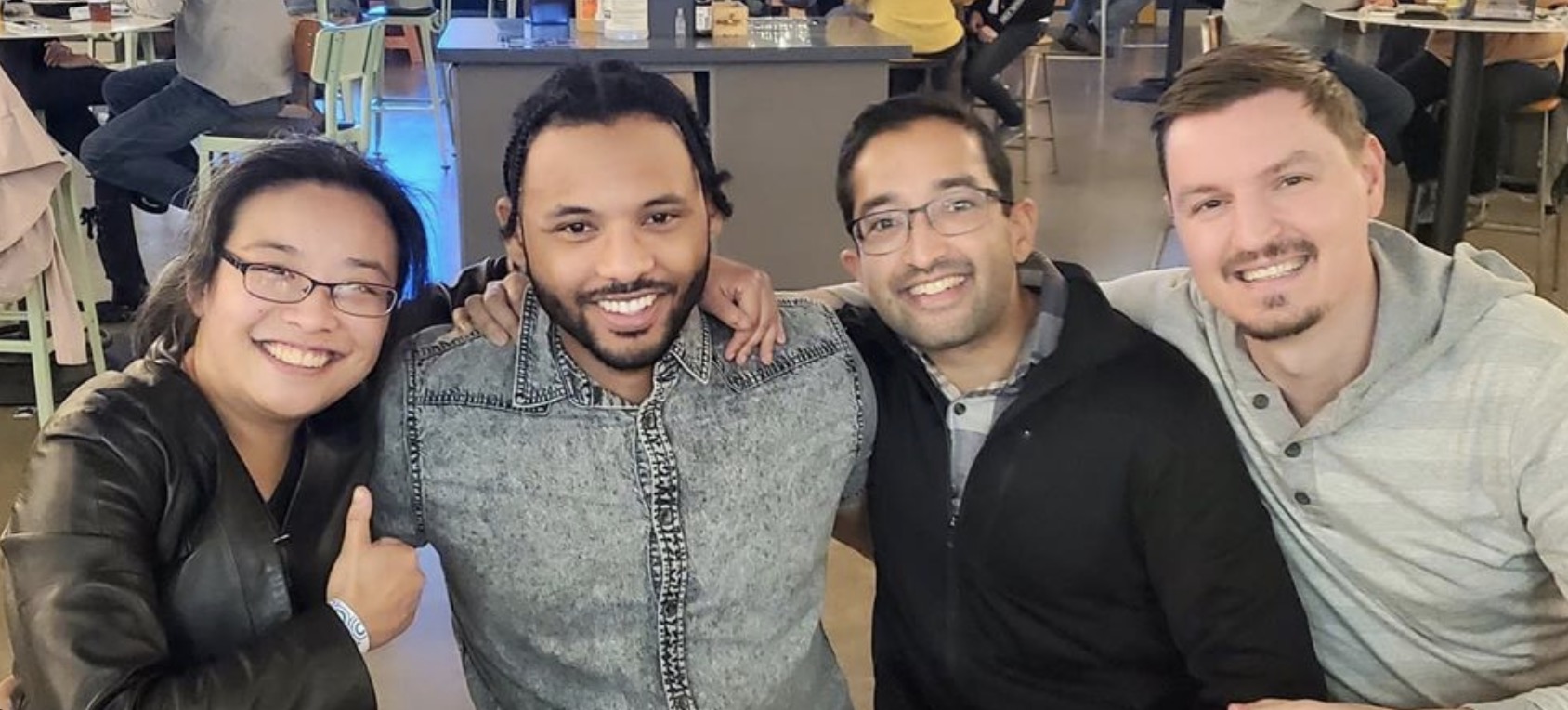 They join three other CA-3 residents who have fellowships lined up for next year!
• Josiah Miles, Cardiac Anesthesia Fellowship, Montefiore Medical Center
• Usama Siddique, Regional Fellowship, Mt Sinai West, NYC
• Adam Taft, Cardiac Anesthesia Fellowship, Maine Medical Center

CA-3 Resident Spotlight!
Meet Dr. Adam Taft
Ramanjot S. Kang, MD
What attracted you to anesthesiology?
A combination of closely managing physiology, improving medical/surgical and pharmacological knowledge, and the fact we get to do procedures in routine patient care.
How did you come to be a resident at Stony Brook (Why SB)?
The match.
What do you like most about being a resident?
I get to practice anesthesiology without feeling like I need to know absolutely everything yet.
What do you like least about being a resident?
Long hours, brutal calls.
What pearls of wisdom would you like to share with your fellow junior residents to help them succeed in their time here and future careers?
Work hard, don't try to get out of cases, try to practice the kind of anesthesiology that will make you happy in the long run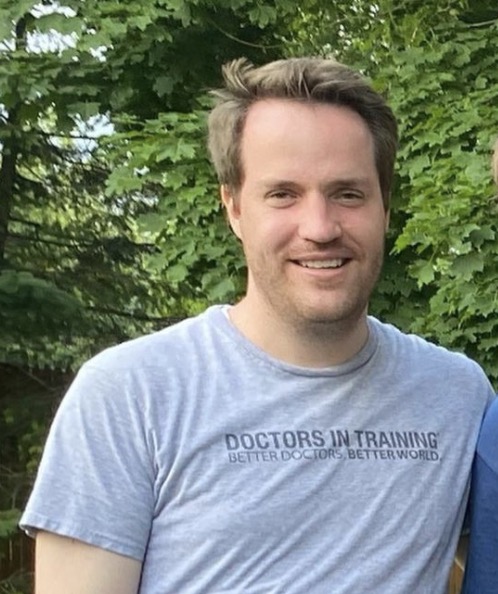 So what's the next step (academic attending, private practice, research) you will be taking as you transition from the role of a resident to attending next summer?
Fellowship- adult cardiothoracic anesthesiology at Maine Medical Center
As you're soon to enter the real world of anesthesiology, what do you find most daunting?
Finding a job.
If you hadn't chosen to go into medicine, what career path might you have followed?
I likely would have become a professional violinist.

Stony Brook Children's Fundraiser
Richard Tenure, MD (Critical Care Medicine Fellow at UPenn)
Members of my former fire department are hosting a fundraiser for Stony Brook Children's Hospital. It will be a virtual fundraiser in December. I hope you can contribute! Thank you!
Raffle Rules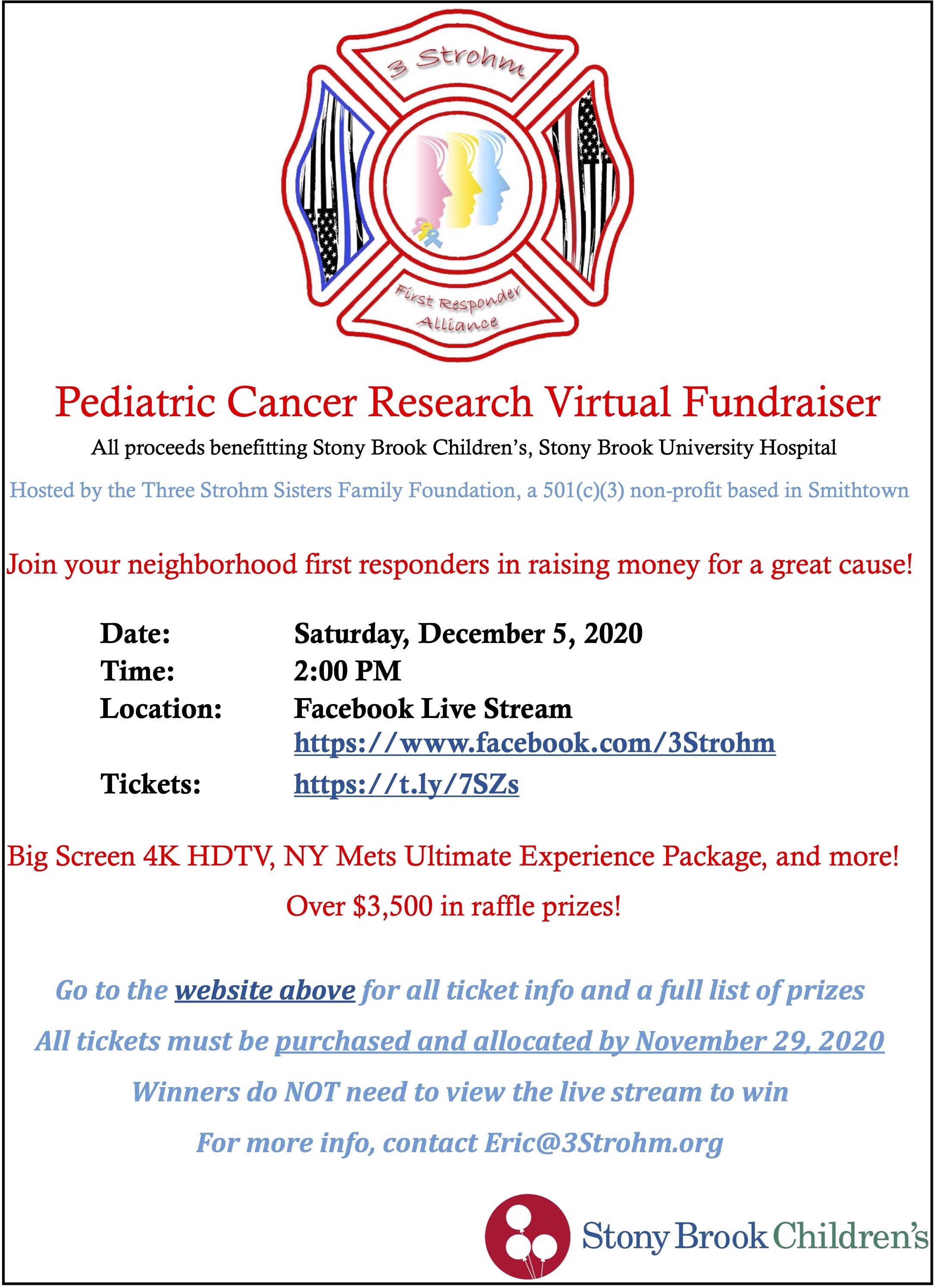 Ursula Landman, DO
Walk with a Doc restarted virtually on October 18. I gave a talk on exercise and health. We did a warm up and then walked together. Everyone was connected by Zoom and walked in our own areas. We will continue these on Zoom every third Sunday of the month at 11 am. Feel free to join us. Walking is fabulous for self care and can be done in any weather as long as you dress correctly. Looking forward to seeing all of you on future walks.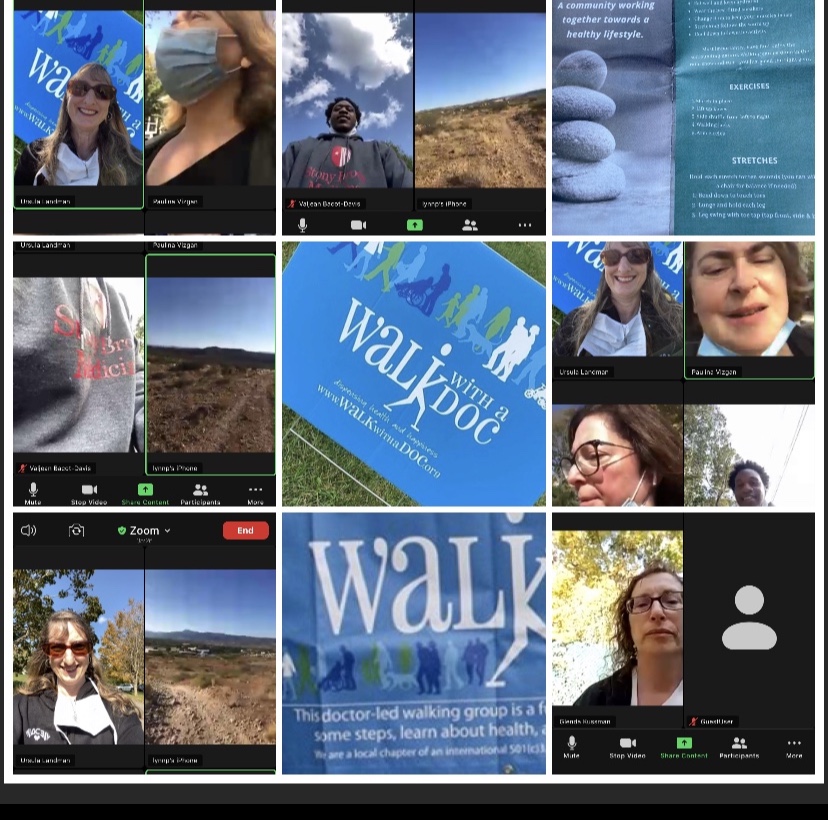 Academic Research Evening 2021
Elliott Bennett-Guerrero, MD
The next Department of Anesthesiology Dr. Peter S.A. Glass Academic Research Evening will be held on Tuesday, June 22, 2021. Our Keynote speaker will be Pamela Flood, MD, MA, (Professor of Anesthesiology, Perioperative and Pain Medicine, Stanford University). The event will be held in the MART Building from 3:30 to 8:30 pm. We invite you to submit one or more abstracts of your research for this event. An email will be sent out detailing the abstract submission process and due date.
On Wednesday, June 23, 2021 Steven Shafer, MD, (Professor of Anesthesiology, Perioperative and Pain Medicine, Stanford University) will speak at our Department's Grand Rounds from 7:00 am – 8:00 am.

Dr. David Kiamanesh
has left Stony Brook to join the Department of Anesthesiology at Yale University. We wish him the best in his new position!

Medical Student Anesthesia Interest Groups
Ursula Landman, DO

We have Medical Student Anesthesia Interest Groups at both Stony Brook and NYIT-COM. The Stony Brook group met on October 6 and the NYIT-COM group met on September 29. I spoke to them about the practice of Anesthesiology and fielded their questions. The students elected first year representatives. The students are looking forward to more talks throughout the year. If anyone would like to be a speaker this year, please contact me.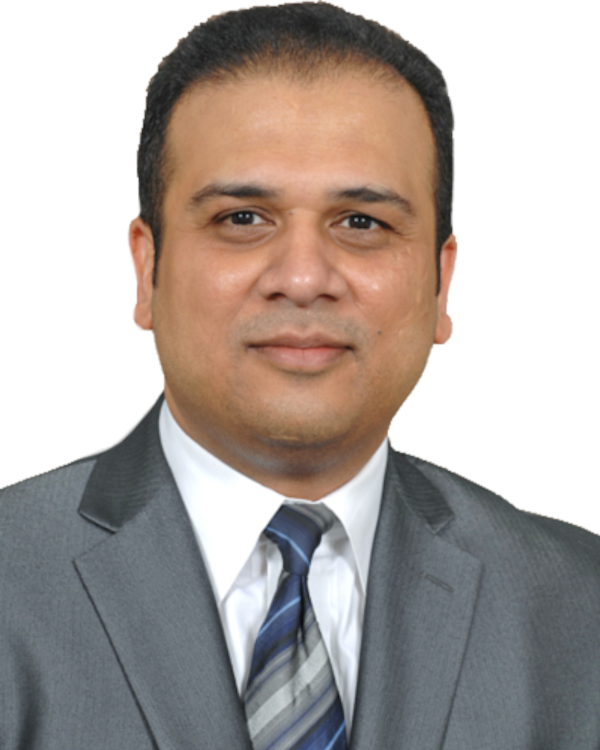 James P. Dilger, PhD
I received some wonderful news from a former PhD student of mine, Deeptankar DeMazumder, MD, PhD. He was named a recipient of the
2020 NIH Director's New Innovator Award
! This program "supports early stage investigators of exceptional creativity who propose highly innovative research projects with the potential to produce a major impact on broad, important areas relevant to the mission of NIH." Deep's project is "Eavesdropping on Heart-Brain Conversations During Sleep for Early Detection and Prevention of Fatal Cardiovascular Disease". As a cardiologist/scientist, he combines basic mechanistic studies of stress-induced alterations in brain-heart signaling that lead to heart failure and sudden cardiac death, with translational research that employs machine learning approaches in prospective multicenter clinical studies to reveal new subclinical indicators of critical illness. Deep's lab received $2.4 million for this project! I couldn't be prouder of my mentee!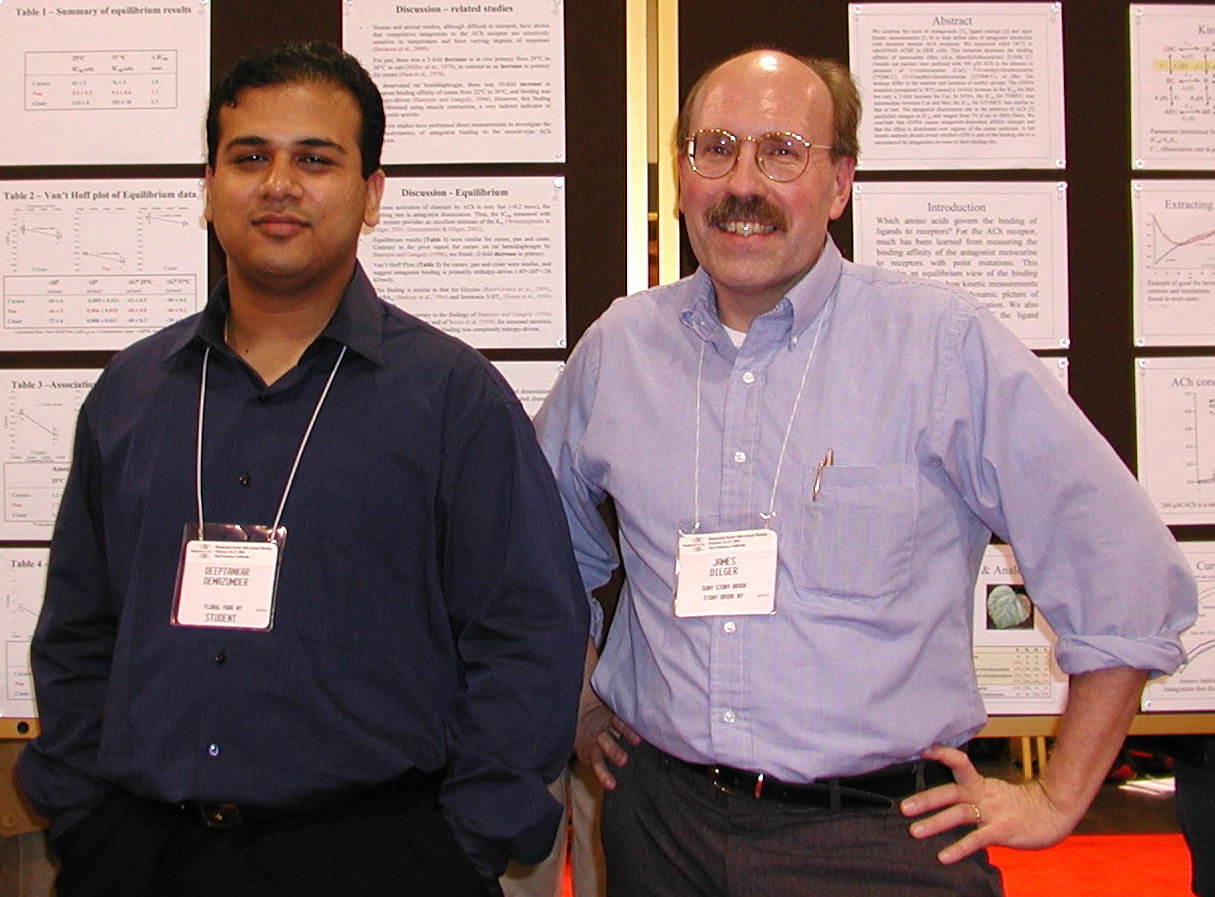 Faiza Qureshi M.B.B.S, Ph.D.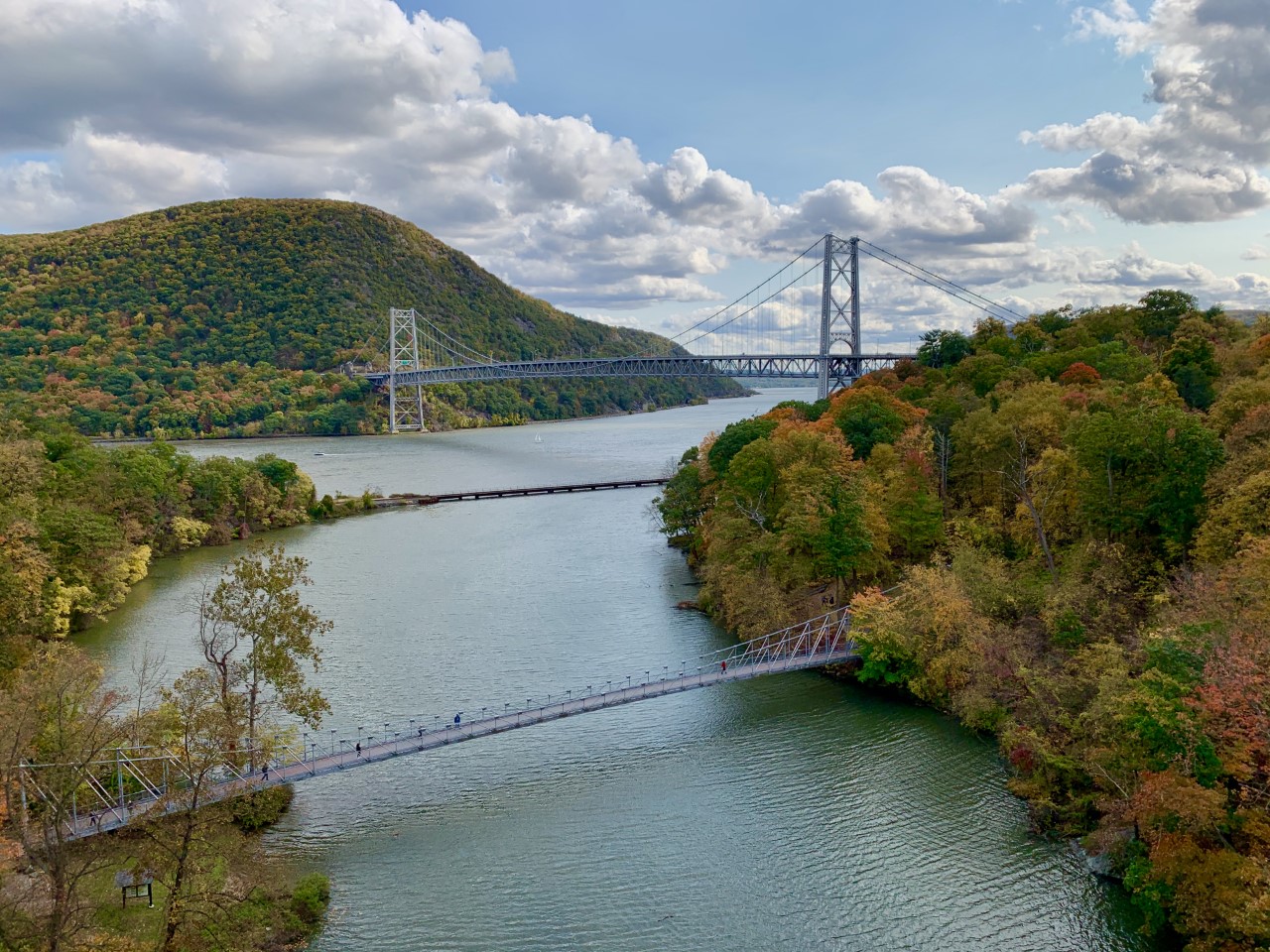 SleepTalker, the Stony Brook Anesthesiology Newsletter is published by the Department of Anesthesiology
Stony Brook Medicine, Stony Brook, NY
Tong Joo Gan, M.D., MHS, FRCA, MBA, Chairman
Editorial Board: James P. Dilger, Ph.D.; Stephen A. Vitkun, M.D., M.B.A., Ph.D.; Marisa Barone-Citrano, M.A.; Ramanjot S. Kang, M.D.