Volume 26 Number 1
Stony Brook, NY

<

July 2016

>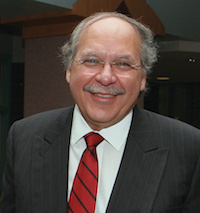 Francis Stellaccio, MD
On July 20, we are truly fortunate to have Henry Rosenberg, MD, CPE, founder and president of the Malignant Hyperthermia Society of America (
MHAUS
) and Director of Medical Education at Saint Barnabas Medical Center in Livingston, NJ as our Visiting Professor. Dr. Rosenberg will conduct not only a Grand Rounds concerning M.H. but also the MHAUS "Prep Check". During the "Prep Chek", Dr. Rosenberg will watch a M.H. Mock Drill, and share his expertise at a debriefing session. I hope as many of you as possible will attend.
Dr. Rosenberg and I first met in 1998 at the ASA's Scientific Societies Booth Area. He was manning the MHAUS Booth and I the Society for Airway Management's (SAM) Booth. For a number of years, I had been a member of MHAUS and it was nice to meet the person who was so influential in creating a Society dedicated to directly helping not only the patient but also the anesthesia care team dealing with a M.H. crisis or near crisis and the aftermath of M.H.
When one thinks of Malignant Hyperthermia, one thinks of the 24 hour M.H. Hotline (1-800-644-9737). An outgrowth from the M.H. Hot Line was the M.H. North American Registry, the first example of a comprehensive anesthesia-related outcomes database. M.H. is not some rare and distant disease, our department at Stony Brook has successfully treated an M.H. crisis patient and this is recorded in the M.H. patient North American Registry.
In 2014, Dr. Rosenberg added the ASA's prestigious Distinguished Service Award (DAS) to the many achievements of his long and meritorious career. "The DAS is the highest tribute the Society can pay to an ASA member. First awarded in 1945, the DAS recognizes the unique contributions made by the recipient to the advancement of the specialty…"
Dr. Rosenberg has worn many hats during his career as a clinical anesthesiologist, anesthesia program director, ASA member, ASA delegate, American Board of Anesthesiology Examiner, leader in graduate medical education, department chairman for 15 years and author of over 110 peer reviewed publications. On a personal note, we collaborated on a paper concerning M.H., its recognition and treatment in China published this February.
Again, we are truly fortunate to have one of the giants in Modern International Anesthesia coming to Stony Brook to enlighten and educate. I hope all will be able to attend the Grand Rounds and say "Hello" to Dr. Rosenberg.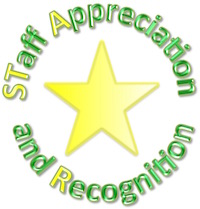 Dr. Jeremy Poppers complimented the heroic efforts of the department's staff during a recent case in the OR. It demonstrated how fortunate the department and hospital are to have a remarkable team of attendings, residents and staff who would do everything humanly possible to save a patient's life. There were no egos involved; just a group of medical professionals with a common goal of trying to save a life. Although the patient did not survive, the selfless actions and quick thinking of our team ensured that the patient was given every chance to survive. Dr. Poppers acknowledged the brave work of Anesthesia Associate Anne Stowell, Attending Drs. Christopher Gallagher, Stephen Probst, Peter Oleszak, and Resident Drs. David Soohoo, Anupam Sharma, Adrian Fischl, and Minxi Weng. Their efforts highlighted the importance of teamwork during an emergency situation, including residents and CRNAs.

Patients' comments about the Ambulatory Center
* Overall Assessment: I tell everyone how well the ambulatory center ran.
* Anesthesia/Anesthesiologist: Loved the doctor easy to talk to.
* Overall Assessment: Everyone from the "front desk" to the nurses, anesthesiologists, the clinical assistants & the doctors & ancillary staff were just wonderful!
* Anesthesia/Anesthesiologist: Cindy L. Jackolski, CRNA the nurse anesthetist was very nice & friendly. So was her team.
* Absolutely a great experience at SB Ambulatory. From the time I arrived and left, service, staff, couldn't have been better. I was very impressed.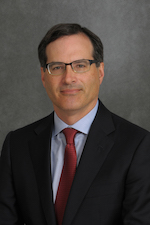 photo credit: Jeanne Neville


Shivam Shodhan, MD
A big shout-out to our wonderful CA-3 and DA-3 residents for the years of hard work and camaraderie! Thank you for being so awesome, and good luck on your future endeavors!
Here's what lies ahead for each one: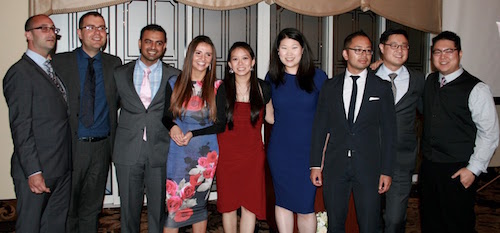 *
Alan Caces, M.D.
Morris Anesthesia Group, Denville, NJ
*
Brian Cho, M.D.
Long Island Anesthesia Physicians, John T. Mather Memorial Hospital
*
Kevin Lee, M.D.
Long Island Anesthesia Physicians, John T. Mather Memorial Hospital
*
Roger Moon, M.D.
Pain Medicine Fellowship: Cedars-Sinai Hospital
*
Rosanna Nunziata, M.D.
Pediatric Anesthesia Fellowship: Yale School of Medicine
*
Aimee Pak, M.D.
Acute Pain Management and Regional Anesthesia Fellowship: Massachusetts General Hospital at Harvard Medical School
*
Alexander Praslick, M.D.
Pediatric Anesthesia Fellowship: Children's Hospital of Pittsburgh
*
Jason Pollack, M.D.
Pediatric Anesthesia Fellowship: Monroe Carell Jr. Children's Hospital at Vanderbilt University
*
Samir Shah, M.D.
Morris Anesthesia Group, Denville, NJ
*
Malwina Wloch, M.D.
Winthrop University Hospital

*
Kevin Dincher, D.M.D.
Private Practice, State College, PA
*
Brandon Fitzgerald, D.M.D.
Private Practice, Manhattan, NY
*
Shelly Levin, D.M.D.
Private Practice, Boca Raton, FL
*
Breanna Weiland, D.M.D.
Private Practice, Pittsburgh, PA
View some photos from graduation
here.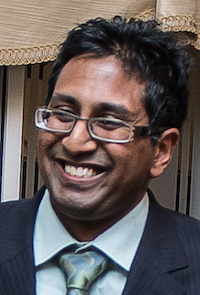 We bid a fond farewell to Dr. Arvind Chandrakantan as he leaves Stony Brook Medicine to join Texas Children's Hospital in Houston. We thank him sincerely for his dedicated and outstanding service in the division of pediatric anesthesiology for the past six years. In addition, during his tenure at Stony Brook, he published articles on diverse topics ranging from "Multimodal therapies for postoperative nausea and vomiting, and pain" to "Perioperative Ethical Issues". Best wishes for success and happiness to Arvind and his family!

Ralph Epstein, DDS

Dental Anesthesia Residents Drs. Kevin Dincher, Brandon Fitzgerald, Shelly Levin and Breanna Weiland passed the written board exam given by the American Dental Board of Anesthesiology. The Stony Brook Dental Anesthesia Residency program now has a 96% passing rate for the written board examination.

Dr. Jonathan Bancroft has been selected as the Chief Resident in Dental Anesthesiology for the coming academic year.

Drs. Lily Hu and Ryan Wu, who graduated the Dental Anesthesia Residency Program last year, sat for the oral board examination for the American Dental Board of Anesthesiology and passed the examination. They will formally become Diplomates of the Board at next year's annual meeting of the American Dental Board of Anesthesiology.
-----
Congratulations to the Faculty Members and Residents who received special honors this year:
Resident of the Year: Samir Shah, M.D.
Resident Teacher of the Year for Medical Students: Roger Moon, M.D.
CA-1 Team Player of the Year: Richard Thalappillil, M.D.
CA-2 Team Player of the Year: Scott Licata, M.D.
CA-3 Team Player of the Year: Brian Cho, M.D.
Attending Teacher of the Year: Daryn Moller, M.D.
Attending Teacher of the Year: Shaji Poovathoor, M.D.
Attending Teacher of the Year: Jeremy Poppers, M.D.
Attending Teacher of the Year for Medical Students: Joy Schabel, M.D.
Attending Teacher of the Year for Medical Students: Francis Stellaccio, M.D.
Attending Teacher of the Year for Medical Students: Eric Zabirowicz, M.D.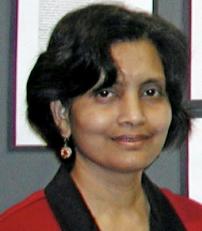 Rishimani Adsumelli, MD

The Urologic and Gynecologic Anesthesia division has grown from the original six member group including myself and Drs. Gaber, Delemos, Sadean, Landman and Tewari to an eleven member team including Drs. Costa, Liu, Lin, Gruen and Abola.

Recently our division has initiated some Quality Improvement projects. The most important project is Enhanced Recovery (ERAS) in Benign Gynecological Robotic Surgeries. While the concept of enhanced recovery is well established for colorectal and gyn oncology surgeries, its role in benign minimally invasive gynecological surgeries is not well studied. Although most ERAS studies focus on Length of Stay (LOS), the Quality of Recovery (QOR) is equally important, especially in laparoscopic, benign, gynecological surgeries where there is a strong impetus to discharge patients the same day. Focusing only on LOS in these procedures might completely miss the QOR issues. Presently the Departments of Gynecological Surgery and Anesthesia have already incorporated some aspects of ERAS into perioperative management, such as multimodal analgesia and anti-nausea prophylaxis. This QI project is designed to implement all the elements of ERAS with the goal of enhancing the quality of patient recovery. We will compare outcomes before and after the implementation of comprehensive ERAS protocols.

We have started collecting data for pre-implementation. In about 6 months, post-implementation data collection will begin. I will keep you informed about the enhanced recovery protocols close to the time of implementation. Dr. Xin Lian, Minimally Invasive Gynecologic Surgery Fellow is the PI for the study. Our resident, Dr. Ethan Kim, will assist her with data collection.

I would like to take this opportunity to draw your attention to another important QA initiative implemented to prevent inadvertent movement of OR table after the robot is engaged. After considering several options, we formulated a simple plan in which the bed control will be placed in a black plastic bag with a warning label not to activate the control. The anesthesia techs know where these bags are located. Please make sure that this action plan is followed for all robotic cases in our Division.

Shivam Shodhan, MD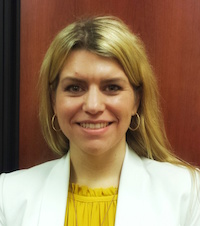 Christine Fogarty
graduated from Stony Brook University in 2013 with a Bachelor of Science. She has been working as a Contract Officer at Stony Brook Hospital's Purchasing Department. Christine was hired by our department as an Administrative Assistant and is working with Marjorie Lundgren and Dr. Helene Benveniste. She has started taking Masters Classes at Stony Brook University's Business School. Christine is also trying to learn to speak Italian. Welcome to the department!
Ursula Landman, DO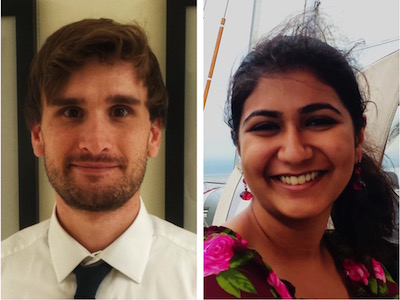 Our department is hosting two FAER students this summer.
James Satalich
is a student at Virginia Commonwealth University School of Medicine project. He is working on the project "Analysis of Post Dural Puncture Headache over 10 Years at Stony Brook Medicine".
Arnavi Varshney
is a student at NYIT-COM. She is working on "Assessing Individual Skill in Cricoid Pressure Application using Cumulative Sum Analysis: The ASSIST Study".

John Fallon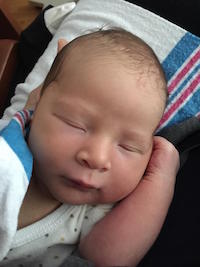 Look who's here! Izabella! Wonderful new daughter of
Nancy Perez-Gabriel
and husband Jose. Born: June 2nd at 9:31 AM at 6 lb. 11 oz. Izabella, Nancy and Jose are all doing well. Please join me in congratulating the Gabriel family.
Ursula Landman, DO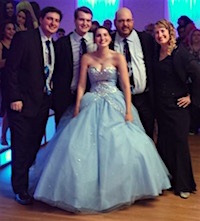 Lots of happy news from the Landman family. Matthew is moving up to senior year at Comsewogue High School. We celebrated William's graduation, with Honors, from NYU Tisch School of the Arts. He is now working as a production assistant at a new NBC show called "Maya and Marty". Sarah graduated from JFK Middle School and is moving up to 9th grade. We celebrated Sarah's bat mitzvah on Memorial Day weekend. She truly was amazing leading services at Temple Beth Chai. Ira and I are so proud of them all!!
Additional photos
.
Deborah Richman, MB, ChB, FFA(SA)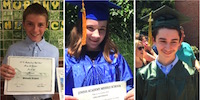 Congratulations to the graduating Richmans! Orli graduated 8th Grade at the Jewish Academy as valedictorian. Ben is moving up to the High School after a very successful integration into the public school system and being a member of the Ward Melville fencing team. Micha is graduated Ward Melville High School (a year early) and has been accepted to the honors college at Yeshiva University in Manhattan. He will spend the first year at their Israel program in Yeshiva in Israel. Paul and I are very proud of who they are, and were thrilled that big brothers, Ari and Nathan, could take time off from work to fly in for the graduation weekend.
Larger photos
.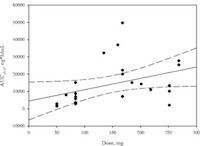 Bennett-Guerrero E, Minkowitz HS, Segura-Vasi AM, Marcet JE, White JA, Corey GR, Allenby KS. A randomized, double-blind, placebo controlled safety, tolerability, and pharmacokinetic dose escalation study of a gentamicin vancomycin gel in patients undergoing colorectal surgery.

Perioper Med (Lond). 2016 Jun 16;5:17

Boublik J, Gupta R, Bhar S, Atchabahian A. Prilocaine spinal anesthesia for ambulatory surgery: A review of the available studies.

Anaesth Crit Care Pain Med. 2016 Jun 21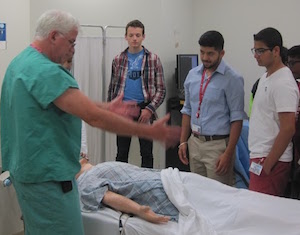 Srinivas Pentyala, PhD
The 13th Annual "Science And Research Awareness Series" (SARAS) will take place this month (July 11-29). Our department started this summer program in 2004 with 21 students and 1 faculty. The students learned about cutting edge technologies and novel findings in the field of Biomedical research. Interest in the program grew rapidly and now students from all over the country attend this 3 week program at Stony Brook Medicine. This year we have 128 students officially registered in the program; another 45 international students will join us for few sessions. More than 70 experts from clinical sciences, basic sciences, translational sciences, administration, law and business have volunteered to educate, excite and inspire the students. The
SARAS website
presents the details of this year's program. Feel free to stop by during the program if anything piques your interest!
A Clinical Skills Workshop is planned for Monday, July 25 from 1:30 PM to 4:00 PM in our Skills Center. Every year, a few of our colleagues have taken the time to help run this workshop. Still, we desperately need you Experts to interact with SARAS students in this particular workshop. If any of you (Faculty/Residents/Nursing and Nurse Anesthetist Staff) are interested and available, we would be grateful for your help. If you participate, you will find that you've become an instant
ROCK STAR
and
ROLE MODEL
for these enthusiastic kids. Please let me know if you would like to help! Thank you!

Jim Dilger
The subject of last month's campus photo, "Spaghetti Code Sculpture", is in the lobby of the Information Systems Building (Old Computer Science Building) on the Main Campus. It was created by
George W. Hart
who, in addition to creating sculptures with mathematical forms, is a research professor in the Computer Science Department. While you are there, you can view a few other works of art including the painting "Un Ballo in Maschera" by a 1995 MFA graduate of Stony Brook, Erika Smatana.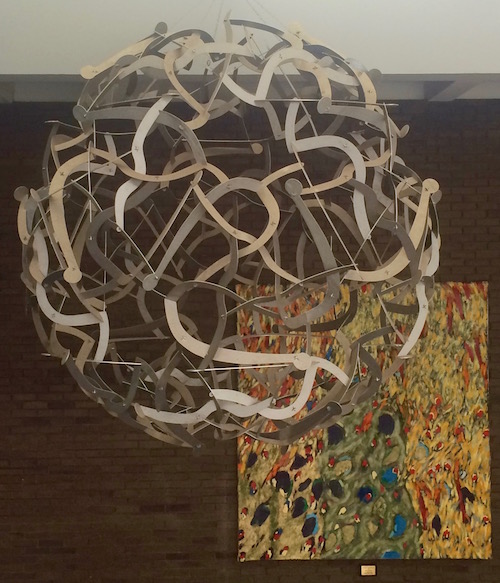 Shivam Shodhan, MD
After coming across these thoughts and commentary on anesthesia by Dr. Audrey Shafer, I wanted to share them with the rest of the department.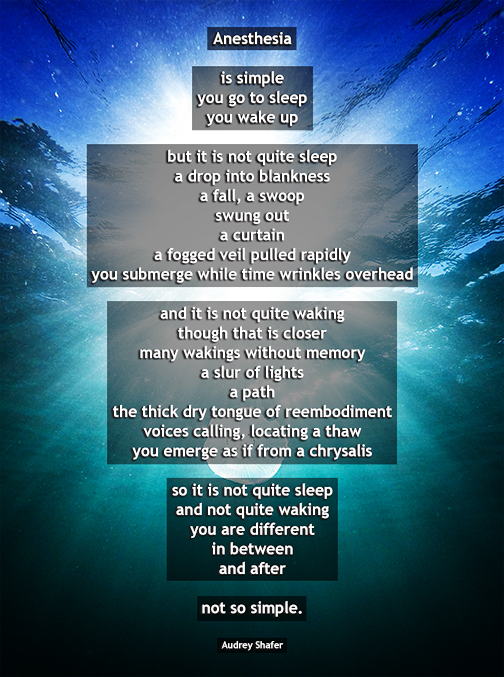 "Just give him a little anesthesia," barks the surgeon, "I'll be out of there in 20 minutes." "Well, it's not so simple—his EKG is a bit different than it was, and his pressure's way up because he ran out of his meds," replies the anesthesiologist, hedging, trying to decide whether to bring the patient to the operating room or not.
Tension sometimes arises in trying to provide a service for the patient and for the surgeon (who does not always bark, but who is trying to get a job done and surgically cure or at least ameliorate). Anesthesia has become much safer over the past few decades, even though sicker and sicker patients now undergo anesthetics for longer, more complex operations. Sometimes it can seem that anesthesia is simple because usually the outcome is good. In addition, there are many pressures to move forward with a case—pressures regarding the patient's psychological, physical, and economic well-being, which complement the goals of efficiency, utilization, and the surgeon's desire to push on.
Tension is good for a poem. As with surface tension on still water, some things can skitter on the surface and other things can lie hidden under that surface. Tension can provide a forum for expectancy in a poem, like a high wire strung taut. Gape-mouthed people stare up at the girl in a spotlight, wobbling forth on a unicycle. And finally, tension can be the unseen glue, the energy behind dueling dichotomies—simple, not so simple; sleep, anesthesia; waking, emergence—and various combinations of dichotomies...
...These metaphors are used to reassure surgical patients (and, probably, us) that they will have a peaceful interlude and then wake up again. Yet, the anesthetized state is definitely not sleep—otherwise you could simply check into the hospital at night and presto, that nasty gall bladder would be out by morning. And normal awakening, though it resembles emergence from general anesthesia, is also different. Come daylight and the awful bray of the alarm, you are usually not trying to restart your own breathing or pull out an endotracheal tube. Finally, this poem was born from respect. Respect, certainly, for the surgeon's skill at excising cancer, repairing vessels, covering gaping holes. Respect also for my colleagues who accept the tensions of this career and provide anesthesia care, vigilance, and the means to allow surgery to occur. But mostly, respect for the patient—in particular, for the patient's trust in the anesthesiologist. For the bravery of saying "Yes, I'm ready". For each patient who temporarily relinquishes control and the future, whatever it may hold, to a stranger. Most definitely, that is not simple.
J Med Humanit. 2000;21:189-198

Saikat Chakraborty, PhD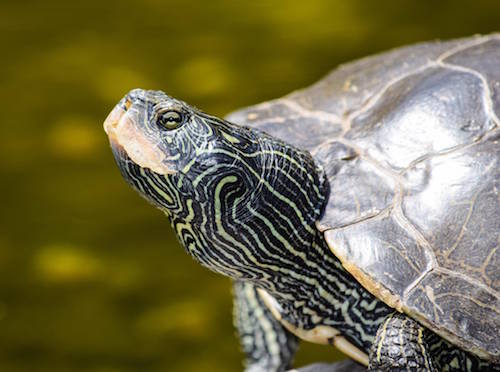 Editor's note: Saikat, who was a postdoc in Dr. Michelino Puopolo's lab, has left for a new position at Rush University. We will miss him - and his stunning nature photography that has graced the pages of SleepTalker over the past year! We wish him the best in Chicago!

Editor's note: In a light-hearted spirit, we introduce a fun column to SleepTalker. We encourage you to contribute something fun for future issues. This month, Shivam Shodhan, M.D. gets us started.
After work, our research team took an evening off from diligent IRB work, and headed out to Port Jefferson Yacht Club! Dr. Bennett-Guerrero took members the research team out for a wonderful time cruising the north shore on his sailboat, Senta. She was so graceful as she filled her sails and rode the waves. With salt in the air, and the wind in our hair, Eric, Martha, Arnavi, and I got an awesome impromptu beginners experience in sailing!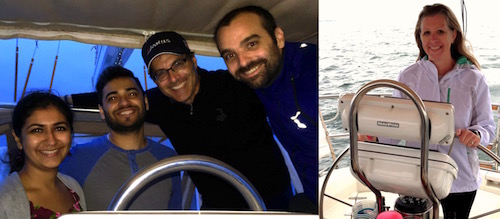 SleepTalker, the Stony Brook Anesthesiology Newsletter is published by the Department of Anesthesiology
Stony Brook Medicine, Stony Brook, NY
Tong Joo Gan, M.D., Chairman
Editorial Board: James P. Dilger, Ph.D.; Stephen A. Vitkun, M.D., M.B.A., Ph.D.; Marisa Barone-Citrano, M.A.; Shivam Shodhan, M.D.