Volume 28 Number 1
Stony Brook, NY

<

July 2017

>
James P. Dilger, PhD
Graduation was held Sunday, June 4 at the Harbor Hills Country Club. The gloomy weather prevented us from enjoying our cocktails and hors d'oeuvres on the deck overlooking Long Island Sound. But that didn't diminish the sunny and merry mood of the graduates and their families inside!
The graduating CA-3 Residents were introduced by their mentors.

Eldhose Abrahams, M.D.

is going to Emory University for a Pain Medicine Fellowship

Alina Fradlis, M.D.

heads to Huntington Hospital in Huntington, NY

Aylin Gonzalez, M.D.

will be at Palmetto General Hospital in Miami, FL

Mikhail Kagan, M.D.

will start a Pediatric Anesthesiology Fellowship at St. Christopher's Hospital for Children, Drexel University College of Medicine

Scott Licata, M.D.

is headed to Children's Hospital of Pittsburgh, University of Pittsburgh Medical Center for a Pediatric Anesthesiology Fellowship

Rey Llenes, M.D.

will be at Healthcare Performance Anesco (HP-Anesco) in Fort Lauderdale, FL

Jonathan Moy, M.D.

private practice in Hoboken, NJ

Nehul Patel, M.D.

starts a Pediatric Anesthesiology Fellowship at the University of Michigan

David Soohoo, M.D.

is going west to Huntington Hospital in Huntington, NY
The graduating Dental Anesthesiology residents were introduced by the Program Director,
Dr. Ralph Epstein
and the two other Dental Anesthesiology faculty members
Dr. Robert Reiner
, Acting Chair, Hospital Dentistry and Dental Anesthesiology, and
Dr. Martin Boorin
. Here's what awaits the graduates in their immediate future.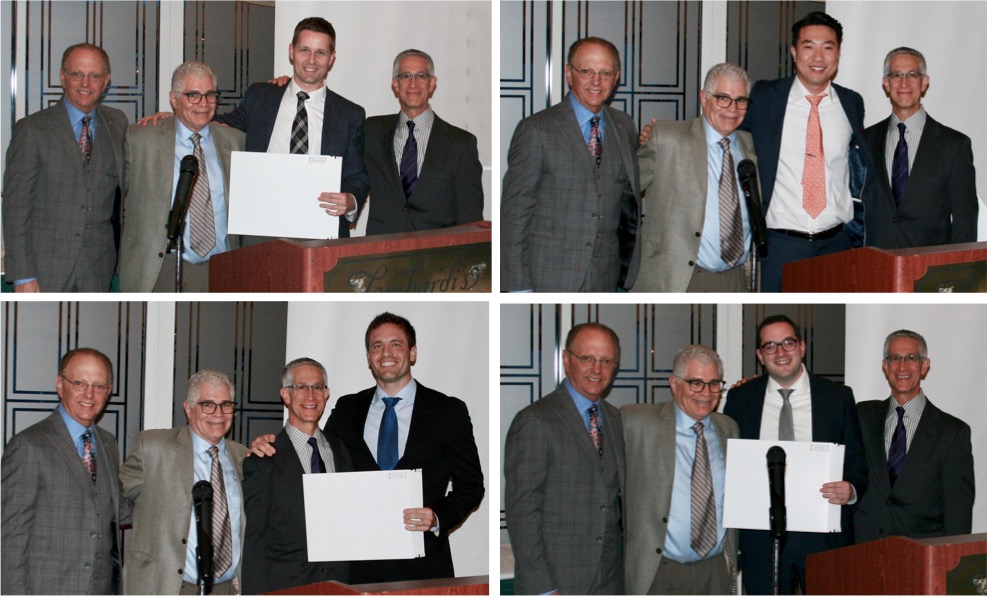 Jonathan Bancroft, D.M.D.

: Private practice, Texas

Jason Park, D.M.D.

: Private practice, Edmonton, Canada

David Pfeffer, D.D.S.

: Private practice, Greater NY area

Gregory Walton, D.M.D.

: Private practice, Texas
You will find a link to more photos from graduation (and a short video thanks to Dr. Schabel and her son Matthew Wang) on our website
Galleries page
.

Shivam Shodhan, MD, MBA

Ehab Al Bizri, M.D.
Medical School
: University of Aleppo, Syria
Hometown
: Damascus, Syria
Hobbies
: Volleyball, basketball, watching soccer
Why Stony Brook Medicine?
: Stony Brook made my dream come true. I have found so much love and support, and I have always felt at home here.

William (Leif) Ericksen, M.D.
Medical School
: SUNY Upstate
Hometown
: Chicago
Hobbies
: fishing, grilling, baseball, swimming
Why Stony Brook Medicine?
: Our department is top 6 in the nation in NIH funding, strong mentorship, faculty are in the top leadership positions in national anesthesia societies, strong exposure to specialty cases without fellows, schedule gives ample clinical experience and time to study.

Manuel Lee, M.D.
Medical School
: Rutgers New Jersey Medical School
Hometown
: Cranston, RI
Hobbies
: Traveling, hiking, eating, spending time with family/friends
Why Stony Brook Medicine?
: Friendly residents, great training, and close to great beaches.

Melia McManus, M.D.
Medical School
: Meharry Medical College
Hometown
: Nashville, TN/ Sea Girt, NJ
Hobbies
: camping, music, reading, intubating
Why Stony Brook Medicine?
: I wanted to experience a new place and love being close to both the beaches and the city.

Charles Mouch, M.D.
Medical School
: University of Texas Health Science Center San Antonio
Hometown
: Dallas, TX
Hobbies
: Travel, Soccer, Movies, Writing, Outdoor activities, Joint Commission Compliance
Why Stony Brook Medicine?
: San Antonio was too hot

Carlos Sanchez, M.D.
Medical School
: Thomas Jefferson University
Hometown
: Philadelphia, PA
Hobbies
: Soccer, Tennis, Basketball, Music, Traveling
Why Stony Brook Medicine?
: SB puts a strong emphasis on education and clinical skills, making sure their residents get plenty of hands-on experience.

Richard Tenure, M.D.
Medical School
: Ross University
Hometown
: Nesconset, NY
Hobbies
: golfing, playing/watching soccer, going to Walt Disney World, and watching hockey
Why Stony Brook Medicine?
: To me Stony Brook Hospital is a first class hospital minutes away from where I grew up. I am looking forward to the excellent education I will be receiving as a resident in the Department of Anesthesia!

Ramak (Vicky) Vojdani, D.O.
Medical School
: Philadelphia College of Osteopathic Medicine
Hometown
: Atlanta, GA
Hobbies
: Running, Hiking with my dog, cooking
Why Stony Brook Medicine?
: I chose Stony Brook because of the strong academic and clinical training offered to its residents, preparing them to become competent and confident practicing anesthesiologists.

Adam Wetcher, M.D.
Medical School
: Hofstra North Shore School of Medicine
Hometown
: Madison, NJ
Hobbies
: Running, Hiking
Why Stony Brook Medicine?
: I was very impressed with the anesthesiology department during my interview. Stony Brook is a large academic Hospital. There is great mix of complex clinical cases and research opportunities and the hospital is within the vicinity of NYC.

Grace Yau, M.D.
Medical School
: New York Medical College
Hometown
: Brooklyn, NY
Hobbies
: eating, baking, biking, TV
Why Stony Brook Medicine?
: It offered the right balance of several factors: great learning opportunities given the lack of fellows, the smaller class size, and distance to home.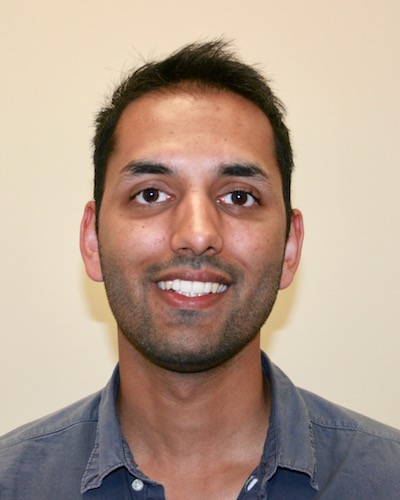 Chamamdeep Brar, D.D.S.
Dental School
: Loma Linda University
Hometown
: Toronto, Ontario, Canada
Hobbies
: Hockey, Traveling, Adventuring, Video editing just to name a few
Why Stony Brook Medicine?
: When I did my externships at multiples schools the one thing that stood out at SBU was their culture; The respect horizontally (between residents) and vertically (resident and attending) was remarkable. I saw it as a unique learning environment in which great education was being provided in a comfortable environment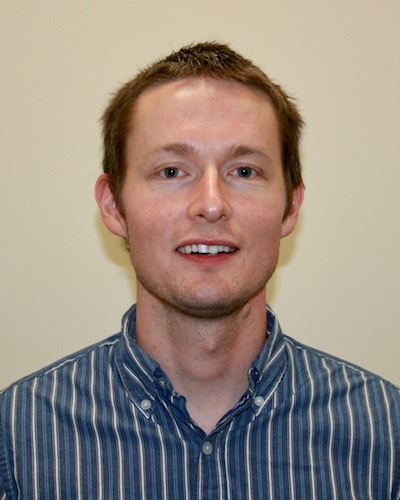 Bryce Farr, D.D.S.
Dental School
: Columbia University
Hometown
: Mantua, Utah
Hobbies
: Hiking, camping, and reading
Why Stony Brook Medicine?
: I knew Stony Brook would provide excellent training and experiences. I'm looking forward to getting started!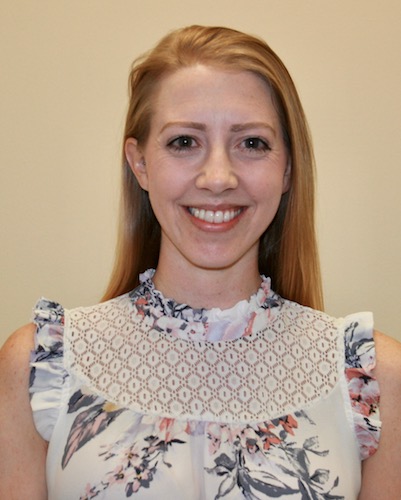 Julie Mercado, D.D.S.
Dental School
: University of Nevada Las Vegas School of Dental Medicine
Hometown
: Dallas, TX and Las Vegas, NV
Hobbies
: Spending time outside with my husband, daughter, and two dogs
Why Stony Brook Medicine?
: It is a great program with a solid reputation
Ali Motanabbeh, D.M.D.
Dental School
: Roseman University of Health Sciences
Hometown
: San Elijo, CA
Hobbies
: When I am not busy studying I like to spend my time reading something non-school related, watching TV, going to the gym, going to the beach, hiking or spending the time with friends and family.
Why Stony Brook Medicine?
: I chose SBM because I felt like it was the best fit for me based on the structure of the program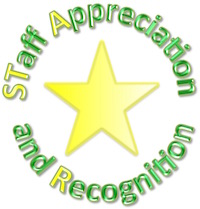 Dr. Pasternack received a letter from the parents of a child with autism who experiences severe anxiety in hospital settings. The letter is condensed below.
I am writing to let you know the amazing experience we had at Stony Brook. We were set up for a blood draw through Pediatric Surgery. Much to my surprise, the day before the procedure, I received a call from the Anesthesiologist,
Dr. Thomas Corrado
. He asked me about my daughter, what were her likes and dislikes, and reassured me that we were going to get this done. He asked me to call him (on his personal cell number) when we were on our way. When we arrived, Dr. Corrado was dressed in a tee shirt so my daughter would not know he was a doctor. He introduced me to more amazing hospital staff, Michelle Ceo, the Nurse Practitioner and Dr. Scriven. He also had three residents with him [
Drs. Justin Smith, Gregory Walton and Hasan Zia
] who were also amazing. My daughter loves music and loves to dance. The next thing I knew, everyone in the room was dancing with her and she gained complete trust with all of them. They were able to sedate her, her blood was drawn and the results were all good.
I have to say that this experience changed my life. I now know that if my daughter ever needed medical attention or a surgical procedure, that it can be done. Dr. Corrado, in my eyes, is a hero. He accomplished what I thought was impossible. We thank him and everyone in the room from the bottom of our hearts!

Patient comments about our staff from the Press Ganey questionnaires:
Both the anesthesiologist and the anesthesiology nurse were awesome.
Anesthesia/Anesthesiologist: He was very nice & made us feel comfortable about procedure.
Anesthesiologist put my IV in. He eased my mind as I don't like needles. My doctor is the BEST!!

Members of the Anesthesia Technology Intern Class of 2017 (Dayhana Aristizabal, BSHS; Elisabeth Bonocore, BSHS and Jasmine Lee, BSHS) wrote the following letter to

Drs. Maria Lagade, Stephen Vitkun, Linda Cimino and Wesam Andraous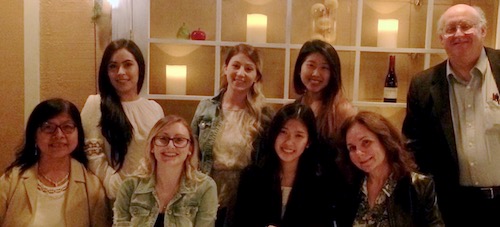 We want to take the time to thank you, on behalf of the Anesthesia Technology Intern Class of 2017, for all of your contributions toward our education this past year. This program has changed our lives in more ways than we expected. Not only did we learn valuable clinical skills, we were able to successfully take on a transition from a classroom setting into the professional work environment. Having completed the program, we can all look back and say it was one of the best decisions we have made in our lives.
We have been exposed to a variety of situations that have put our classroom knowledge to the test. From difficult intubations to traumas and Codes, we feel that we are ready to take on any strenuous situation our careers may throw at us. The challenges we faced have made us more well rounded individuals and better suited in delivering high quality patient-centered care.
Dr. Lagade has not only guided us as the director of the program, but also in our future paths. She has made a tremendous impact on our lives and opened many doors. We cannot be more grateful for all she has done for each one of us. She has proven herself to be more than a professor and mentor. She is also a friend.
We are so honored to have been offered this once in a lifetime experience. Our encounters with the people we have met have helped shape our future interactions with those we will meet, whether patients or healthcare professionals. We thank each and every one of you for taking time out of your busy days to teach us about the world of Anesthesia.

Dental Anesthesia Residents
Dr. Gina Chen
and
Dr. Ryan Cheung
, published an article (while they still were DA-1 residents) with a dental anesthesia colleague, Dr. James Tom from USC. Congratulations! [
Anesth Prog. 2017 Summer;64(2):106-118
]


Congratulations to the winners of the awards presented at Graduation.
Mikhail Kagan, M.D.

, Chief Resident 2016-2017

Scott Licata, M.D.

, Chief Resident 2016-2017

Jonathan Bancroft, D.M.D.

, Chief Dental Anesthesia Resident 2016-2017

Scott Licata, M.D.

, Resident Of The Year 2017

Jeff Josma, M.D.

, Resident Teacher Of The Year For Medical Students 2017

Eldhose Abrahams, M.D.

, Chief Resident For Medical Student Education 2016-2017

Diana Escobar, M.D.

, 2017 Team Player Of The Year CA-1

Richard Thalappillil, M.D.

, 2017 Team Player Of The Year CA-2

David Soohoo, M.D.

, 2017 Team Player Of The Year CA-3

Gregory Walton, D.M.D.

, 2017 Team Player Of The Year Dental Anesthesia Resident

Shaji Poovathoor, M.D.

, Attending Teacher Of The Year 2017

Jeremy Poppers, M.D.

, Attending Teacher Of The Year 2017

Eric Zabirowicz, M.D.

, Attending Teacher Of The Year 2017

Jeremy Poppers, M.D.

, Attending Teacher Of The Year For Medical Students 2017

Eric Zabirowicz, M.D.

, Attending Teacher Of The Year For Medical Students 2017

Joy Schabel, M.D.

, Attending Teacher Of The Year For Medical Students 2017

Shivam Shodhan, MD, MBA

Three of our CA-3 Residents have matched for Cardiothoracic Anesthesiology Fellowships for 2018-2019.



Adrian Fischl, M.D.

will be going to Penn State Health Milton S. Hershey Medical Center



Richard Thalappillil, M.D.

was accepted to the program at Tufts Medical Center



Ethan Kim, M.D.

will do his fellowship at the University of Southern California Keck Hospital and LAC+USC Medical Center

Congratulations to all!


Daryn Moller, MD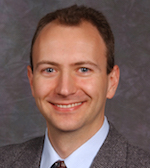 "Level 1 Multiple gunshot wounds to abdomen, they are coming over now!!!" The words should send a shiver down the spine of any call team. A patient lying on a blood soaked stretcher arrives in the operating room escorted by the trauma team. Tagging close behind the patient, a surgical resident brings in a cooler on wheels and leaves it by the anesthesia cart. Is it a snack for the anesthesia staff during a long case? A few ice cold Coronas to celebrate a job well done?
Stony Brook Medicine has a Massive Transfusion Protocol that was created several years ago in conjunction with the Trauma Service. The orders for a Massive Transfusion can be found by searching under "Massive" or "Transfusion". It can be ordered only on patients that are under the ED or Operating Room Census. Someone must notify the hospital Blood Bank by phone (444-2626 Ext 1) when the order is placed.
What does this get you? It gets you ten "coolers" of blood products. Each cooler contains 6 PRBC, 4 FFP and 1 apheresis unit of platelets. Yes, you read that correctly, you have immediate access to 60 units of PRBC, 40 FFP and 10 platelets by simply placing a single order and making a single phone call. The cooler of products must be picked up at the blood bank by a "runner", it will not be delivered. Anyone can pick up a cooler from blood bank: clinical assistant, nursing assistant, anesthesia tech, etc. Activation of an MTP is VERY labor intensive for Blood Bank so it is a resource that must be used appropriately. Whenever a cooler is picked up for patient use, the blood bank automatically prepares the next cooler for immediate availability. (Simply activating the MTP and picking up the first cooler will require the blood bank to ready 22 units of blood products). Whenever additional products are needed, simply send a runner to the blood bank, the next cooler will be waiting and available.
Within each cooler are several cold packs to allow for safe storage of blood products. Platelets are stored in a separate compartment on top of the cooler lid at room temperature. Also on top of the cooler lid is a date and time that the cooler "expires": products must either be used or returned to blood bank by that time. Anything not returned to blood bank by that time is automatically wasted and will generate a string of nasty e-mails as to why we are wasting such a limited resource.
Once activated, the MTP is good for 24 hours. Coolers and an active MTP can follow a patient as they travel throughout the hospital from ED to OR to PACU to SICU. MTP activation is not limited to Trauma patients, it can be activated on surgical patient. In the event a patient does not have an active type and screen, partial coolers of O neg PRBC and AB or A FFP will be released until type specific blood is available. When you feel the MTP is no longer needed, please notify Blood Bank so they can return to their normal workflow. With the time and effort needed to activate an MTP, every activation gets reviewed at a multidisciplinary level. MTP activations that use less than one cooler worth of product get special attention to see if activation was appropriate. In certain clinical situations, such as a ruptured AAA, MTP activation is deemed appropriate even if less than one full cooler is used.
So if you need A LOT of blood quickly, think MTP and call the Blood Bank at 444-2626. Please use this resource appropriately.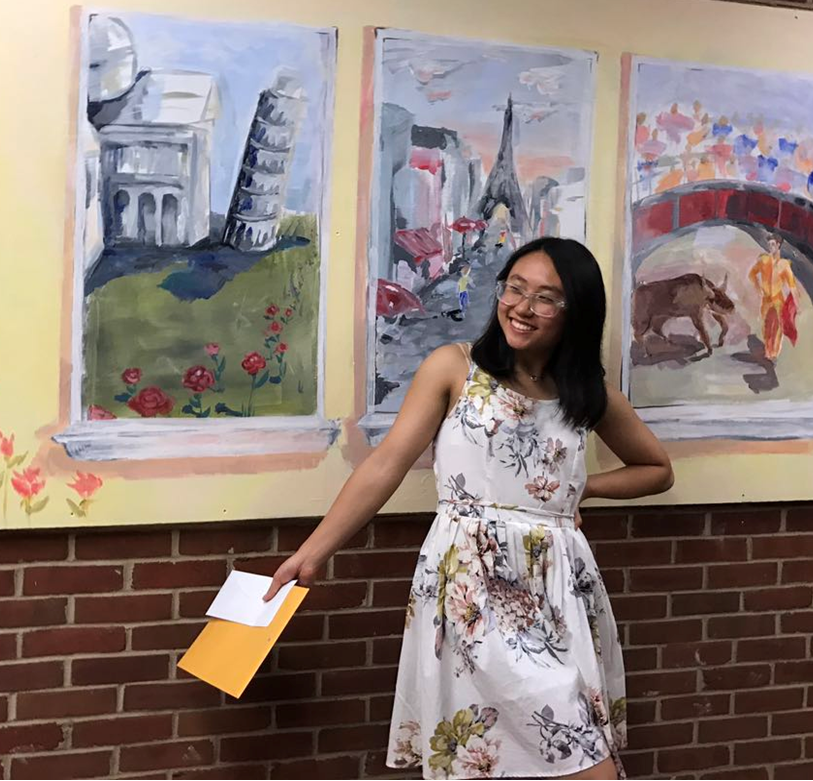 Jun Lin, MD, PhD
My daughter Erica Lin, received Three Village Teachers Association Academic Award at Murphy Junior High School. Erica is the President of Art Honor Society at Murphy and got a perfect score in Biology for high school. She would like to pursue a career in medicine and will attend SARAS this summer.

Shivam Shodhan, MD, MBA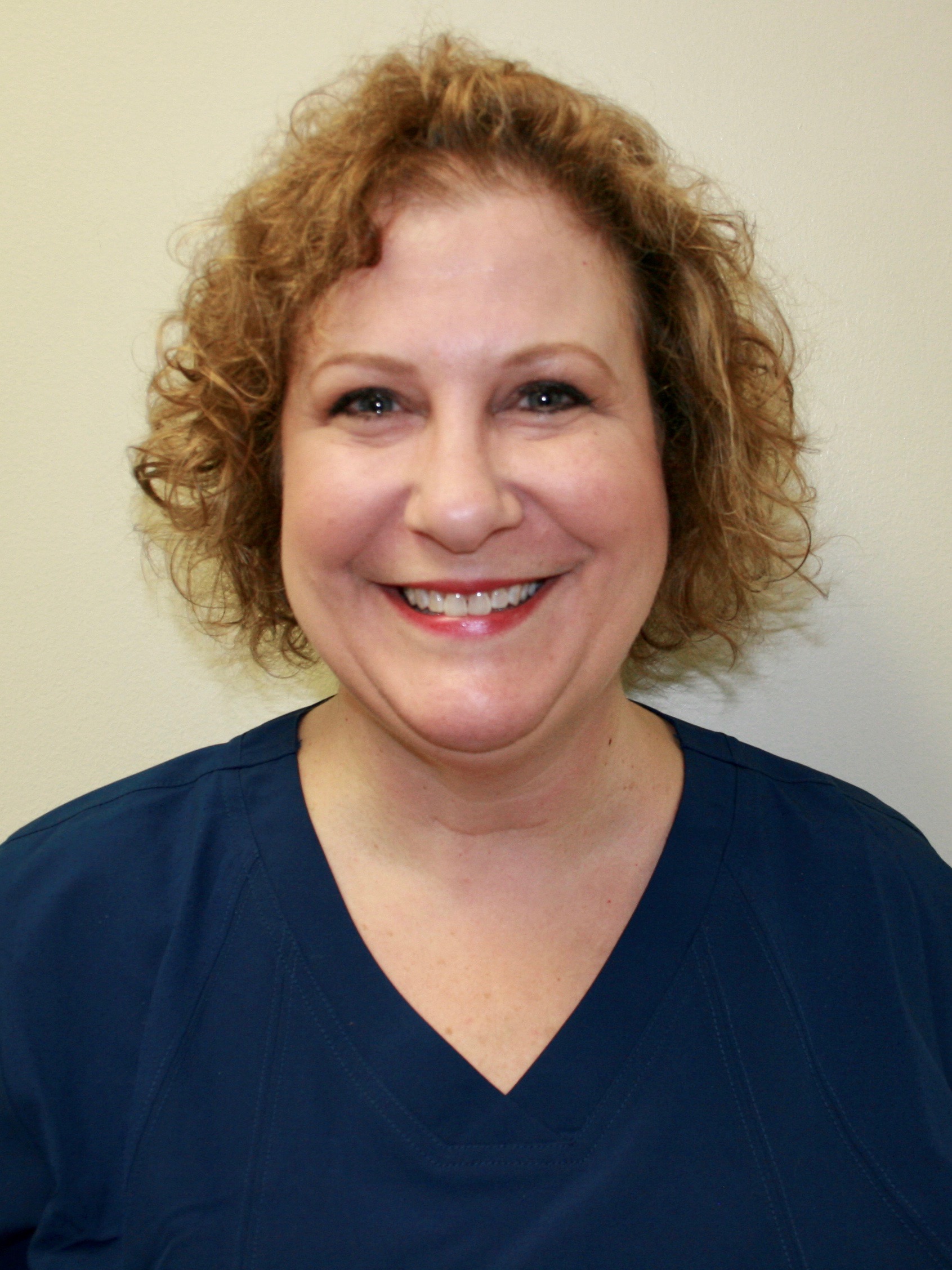 Let's give a welcome to
Darcy Halper
, our department new Clinical Research Associate! Originally from upstate New York (Sullivan County Catskills), she graduated from SUNY Albany is 1984 with a BS in Medical Technology. She worked several years at Albany Medical Center Hospital in the Blood Bank and Microbiology labs when a clinical research position was offered to her in 1987. This was the beginning of her very rewarding and exciting career as a Coordinator, Monitor/CRA and Site Manager. Her pharmaceutical experience ranges in Pharma, having worked for Sandoz Pharmaceuticals and other CROs/Sponsors, and most recently, she has spent 22 years working with a Specialist focused on Allergic disease, i.e., Asthma, Allergy and Idiopathic Urticaria. She is very excited to be at Stony Brook, and is looking forward to being part of academic clinical research. Darcy spends her free time with her two daughters, both attending LIU C.W. Post and her Staffordshire-Terrier mix, Lily!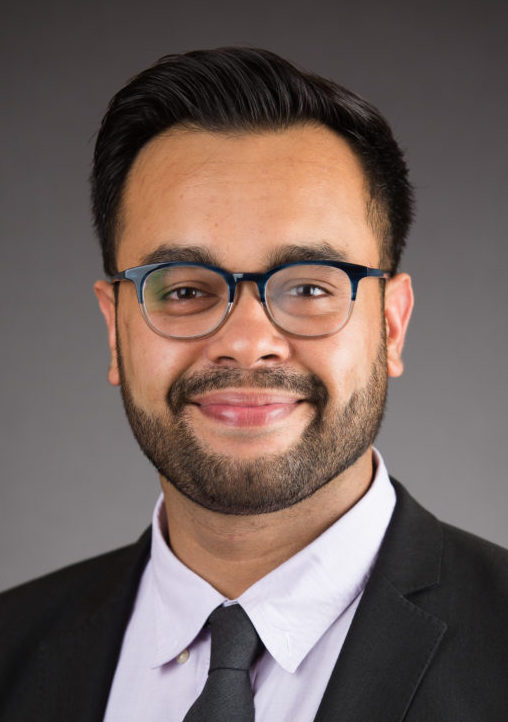 Srinivas Pentyala, PhD
Aleef Rahman, who worked in my lab as an undergraduate, has been named the 2017 recipient of the
Ferdinand C. Valentine Medical Student Research Grant in Urology
. Aleef is now a medical student at
St. George's University
. He will spend 10 weeks this summer working with me on the project "Characterization and Validation of Novel Prostate Cancer Markers". In September, he will present his findings at the Academy's annual Medical Student Forum, to an audience of Academy Fellows, faculty mentors, research colleagues, and fellow student grant awardees.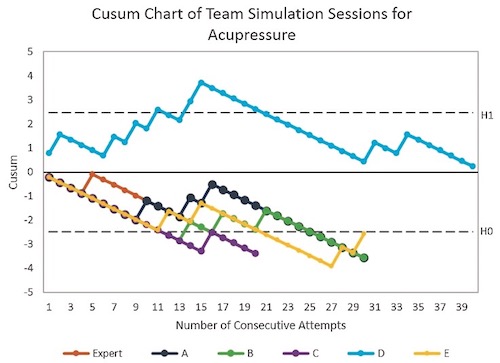 James P. Dilger, PhD

James P. Dilger, PhD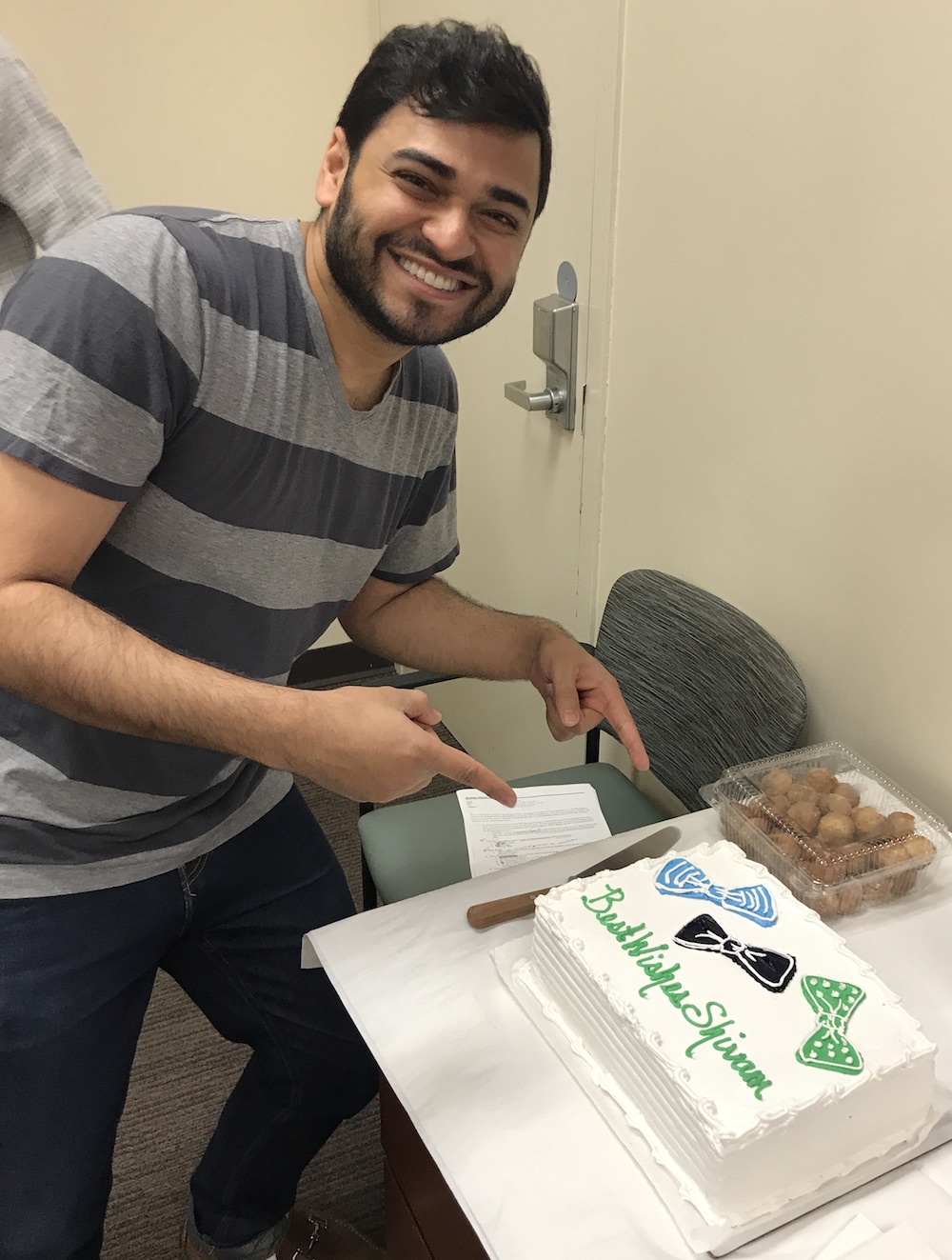 In June, we said "au revoir" to Dr. Shivam Shodhan. Shiv has been a volunteer in our department for close to two years. He came to work as a Clinical Research Fellow, but his involvement in departmental and Stony Brook Medicine activities quickly expanded in several directions. He was appointed to Stony Brook Medicine's Institutional Ethics Committee (IEC) and Ethics Consult Service. He was often the official photographer at departmental events. But, I know him best for his work with me on SleepTalker. He popped into my office one day asking whether I could use any help with the newsletter. I wondered if this guy was for real; during the nearly 20 years I'd been editing the newsletter, no one had ever volunteered to help. After I recovered from my shock, I said "of course!" I'm sure glad I did! Many of the columns you've been seeing here (including "Monthly Muscle Chillaxant" and "Pocket of Positivity") were Shiv's ideas. He said "can we spotlight senior residents?", "I'm going to the ASER meeting; shall I write something about it?", "let's include short bios of the new residents", "should I take pictures at the bowling tournament?". How could I possibly answer "no"? Besides, he usually laughed at my puns!

Amid all of these activities, Shiv found the time to complete his MBA and get involved in pitching medical ideas to venture capitalists (his team won the Startupalooza!) and other things that I probably don't know about. After spending a month with his family in southern California, Shiv will begin working with a medical consulting firm in Boston. I am certainly going to miss him! I hope that he will become a "foreign correspondent" for SleepTalker. I'll always make space for his contributions!

Best wishes, Shiv, in your new adventure! "Au revoir" - not goodbye.

See

more photos

from the farewell party.


SleepTalker, the Stony Brook Anesthesiology Newsletter is published by the Department of Anesthesiology
Stony Brook Medicine, Stony Brook, NY
Tong Joo Gan, M.D., Chairman
Editorial Board: James P. Dilger, Ph.D.; Stephen A. Vitkun, M.D., M.B.A., Ph.D.; Marisa Barone-Citrano, M.A.; Shivam Shodhan, M.D., M.B.A.