<!––Welcome CA1, DA1 - next month -->

Volume 30 Number 1
Stony Brook, NY

<

July 2018

>
Resident Graduation 2018!



More photos from graduation.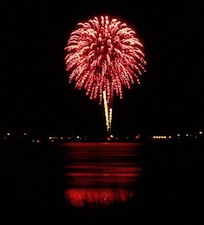 Wed. July 11.
Drs. Khalili and Adrahtas
will chair the Resident Chief's Meeting at 7:00 am in Classroom 159 on Level 3.
Wed. July 11.
Dr. TJ Gan
will chair the Faculty Meeting at 7:00 am in Lecture Hall 5 on Level 3.
Tue. July 17.
Dr. Rany Makaryus
will talk about his research on "Neonatal Anesthesia and the Developing Brain" at 4:00 pm in the Family, Population & Preventive Medicine Seminar Room (066) on Level 3.
Wed. July 18.
Dr. Joshua Dubnau
will present Grant Rounds at 7:00 am in Lecture Hall 5 on Level 3.
Wed. July 25.
Dr. Rishimani Adsumelli
will chair the QA Meeting at 7:00 am in Lecture Hall 5 on Level 3.

Professor Srinivas Pentyala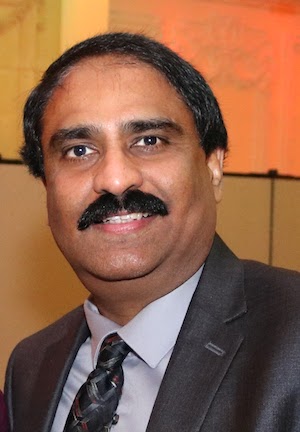 James P. Dilger, PhD
Dr. Srinivas Pentyala
has been promoted to Professor of Anesthesiology. Srini, who has been at Stony Brook University since 1992, joined our department in 1997 as a Senior Research Scientist. He was promoted to Assistant Professor in 1999 and Associate Professor in 2004. In 2006, he was named Director of Translational Research for the Department. Srini holds adjunct appointments in the Departments of Physiology & Biophysics, Urology, and Health Sciences.
Srini brings a unique mixture of talents and skills to our department. He is a well-published basic scientist who has investigated signal transduction pathways and mechanisms of action of anesthetics, among other topics. His University citizenship is exemplified by his being a thesis advisor for Undergrad Honor's Students, being a delegate for the UUP and a Member/Reviewer for the SBUMC Global Medical Education Committee. Srini is probably best known for, however, two things: inventions and SARAS.
By his own admission, Srini comes up with "crazy ideas" about techniques or devices he wants to try out. (As his nearest office neighbor, I get to hear about the ones that don't pan out as well as those that do). The result of this craziness is that he now has eight patents. These range from a method and kit for detecting cerebral spinal fluid in biological samples, to markers for the detection of prostate cancer to a method and kit for detecting monosodium urate crystals in joint synovial fluid (his current Gout project). In the process, he has become an expert in the patent process and advises others about the pitfalls and challenges!
Then, there is SARAS, the Science and Research Awareness Series that is particularly geared towards high school students. Fifteen years ago, Srini identified a need for opportunities in which students can learn more about modern biomedical science. He designed this three-week program of lectures and lab visits for the first two dozen interested students. He has refined the program year after year. SARAS now serves 135 students each summer and consists of lectures by experts throughout the University and nearby Community and hands-on Workshops. SARAS has become one of the most sought-after summer programs at Stony Brook.

Congratulations on your well-deserved promotion, Srini!

Welcome Dr. Leslie Bennici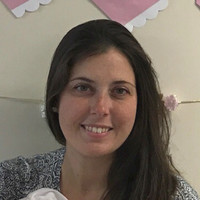 James P. Dilger, PhD
Dr. Leslie Bennici
has joined our department as our newest Attending. Dr. Bennici attended the College of the Holy Cross in Worcester, Massachusetts, where she graduated Magna Cum Laude and Ignatian Scholar with a BA in Psychology. She did her MD at Georgetown University, graduating in 2012. She stayed at Georgetown for an internal medicine internship and then moved to NYU School of Medicine where she did her anesthesiology residency. For the last two years, Dr. Bennici has been an Instructor in the Department of Anesthesiology, Perioperative Care and Pain Medicine at NYU's Langone Medical Center. In our department, she will work on the General team.
Leslie is no stranger to the area! She grew up in Patchogue, volunteered in the Surgical Office and Maternity Ward at Stony Brook Medicine and volunteered with both the Patchogue Ambulance Company and Brookhaven Memorial Hospital. She also spent a summer at Brookhaven National Labs as a Research Assistant. Welcome back to Long Island, Dr. Bennici!

STARS: STaff Appreciation and Recognition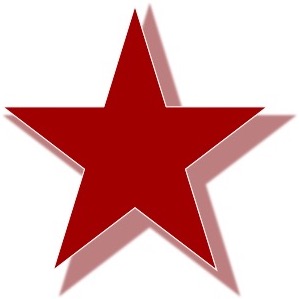 Patient comments about our Ambulatory Surgery Center staff from the Press Ganey questionnaires (compiled by Marisa Barone-Citrano, MA):
Anesthesia/Anesthesiologist - I did NOT get nauseous as I have in the past from anesthesia thanks to the anesthesiologist listening to me and tweaking my sedation.
So much patient education! So thorough! Made me feel very safe and secure.
Anesthesia/Anesthesiologist - She walked me through every step. A fine professional
Anesthesia/Anesthesiologist - Wonderful, very caring.
Anesthesia/Anesthesiologist - The personnel very well capable.
Anesthesiologist made a concerted effort to explain everything he would be doing - very nice.
Anesthesia/Anesthesiologist -
Dr. Eleanor Romano
was fantastic explained everything & very comforting.
Anesthesiologist is the nicest man ever.
Anesthesia/Anesthesiologist -
Dr. Maria Lagade
and her team were perfection!!
Anesthesia/Anesthesiologist: They were all super sweet & made me laugh!
Before Your Surgery/Procedure day:
Dr. William Caldwell
is so nice and helpful, as was the rest of the staff that day.
Anesthesia/Anesthesiologist: Excellent step by step explanation. She answered any questions I had the time prior to procedure.
Anesthesia/Anesthesiologist: Doctors keep getting younger and younger looking.

Dr. Ruchir Gupta
has been named Chair of the Non-OR (NORA) committee of SAMBA.
CA-3 Resident
Dr. Demetri Adrahtas
has matched in the Cardiac Anesthesia Fellowship at Rutgers Medical Center.
CA-3 Resident
Dr. Sana Na Javeed
has matched in the Anesthesia Critical Care fellowship at Cornell.
Dr. Ruchir Gupta
has been named an Associate Editor of
Perioperative Medicine
.
Joseph Gnolfo III, CRNA
, Chief Nurse Anesthetist, completed his DNP from SUNY Buffalo. Last month Joseph successfully defended his Capstone Project dissertation titled, "Transitioning Existing Enhanced Recovery after Surgery Protocol to a New Population: Challenges and Implementation."


Chronic Pain Division News
Dr. Marco Palmieri
and his team are speaking at Stony Brook Medicine's 3rd Annual Medical Ethics Symposium to be held on August 3. Dr. Palmieri will be a panelist in a session "Whose Pain Is It Anyway? Challenges in Pain Management". He and
Drs. William Caldwell, Edward Papa, Patricia Tsui, and Min-yi Tan
will make a presentation on "Optimizing Pain Management with a Multidisciplinary Approach (including alternative treatment modalities)".


Ramon Abola, MD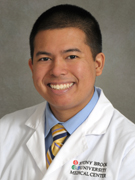 We are looking to encourage best practices within the department. Here are some quick teaching points that I want to share.
Type and screen – specimen handling
.
Label: Please use the blood bank patient sticker label
Signatures: The specimen and requisition need to be signed by the same person
Check: Please ask the OR circulating nurse to check the type and screen sample and signatures prior to sending to specimen receiving
Blood transfusion handling
Please keep PRBCs and FFP in the refrigerator or cooler unless they are being transfused. Having to discard blood products that have been left at room temperature for an extended period of time is a waste of a valuable commodity.
Blood products cannot be brought to a different unit unless they are actively being transfused. The referred case involved a patient who started in the OR and was transferred to special procedures. Blood was brought from the OR refrigerator to specials and eventually to the ICU. The blood was never started and ultimately had to be discarded.
ICU Transport:
ICU patients require a physician or nurse transport.
ICU patients who are being transferred directly from the OR to the ICU require a monitor and nursing or physician escort. Especially after MAC sedation, these patients cannot be brought to preop holding and sent to the unit with Patient Transport services
Glidescope injuries.
Suggestion: Look at the mouth when inserting blade and when inserting ETT. After visualizing the glottis on the screen, many people will continue to look at the screen as they advance ETT.
Miscellaneous topics
OR Gauze/Sponges: If opening gauze from the OR cabinets, please do not use radio-opaque raytecs as these need to included in the surgical counts.
Arm boards: there are several refurbished armboards which have a black plastic lever. These levers can be pulled out and adjusted like a ratcheting socket wrench to loosen or tighten the arm board.
Propofol handling on OR transfer. Please make sure to flush the IV hep locks of any propofol before transferring a patient.

Jun Lin, MD, PhD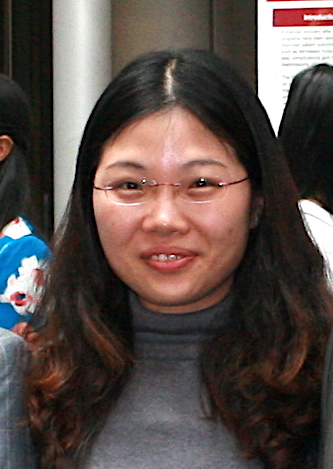 I would like welcome
Jiaxin Liu, MD, MSc
. to my lab. Dr. Liu is an attending anesthesiologist at Sun Yat-sen University First Affiliated Hospital, Guangzhou, China. Jiaxin a graduate of Sun Yat-sen University Medical College and completed her residency in Anesthesiology and fellowship in cardiac anesthesiology and research at the First Affiliated Hospital. Welcome, Dr. Jiaxin Liu!

Unite for Sight's 2018 Global Health and Innovation Conference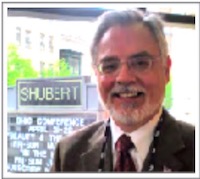 Francis S. Stellaccio, MD
This past April, I was fortunate to attend the Unite For Sight's 15th Global Health and Innovation Conference (GHIC). The GHIC is a two-day event that is held yearly at the historic Schubert Theater and Yale University in New Haven, CT. Students and professionals convened to discuss the prevailing state of global health and to exchange ideas on how to move forward in everyone's respective field.
GHIC is billed as the "world's leading and largest global health conference, as well as, the largest social entrepreneurship conference, with 2,200 professionals and students from all 50 states and more than 55 countries". Each year the Global Health and Innovation Conference has over 300 speakers and far too many workshops and topics to choose from!
The conference was as inspiring, engaging and eye-opening as the one that I previously attended in 2012, when Dr. Ling Qun Hu, my colleague from Northwestern University, was selected to present his "No Pain Labor and Delivery (NPLD) - GHI" for a "social" pitch.
From the beginning, the "Social Impact Labs" — where selected participants present their new idea, program or organization in the format of a 5-minute pitch in front of a panel of judges and an audience — has been the component that gives this conference a special and different edge compared to other global health conferences. The innovation pitches ranged from nascent ideas and grassroots projects, to initiatives already underway being backed by large public health non-governmental organization, universities and/or private companies. Also, unique to this process is at the end of each selected social pitch there is a 15-minute period of discussion and critiquing not only by a panel of experts, but also, by the audience.
Four years ago, the GHIC Innovation Prize feature was added to this conference. Through the J. M. Kaplan Fund, two cash prizes valued at $10,000 and $5,000 provide grants to emerging social sector innovations. Further details about this prize can be found on the
Unite for Sight's GHIC website
.
A poster presentation session with over 80 posters and a networking forum were also components of this conference. Additionally, among the 2018 GHIC exhibitors, there were several universities distributing information about advanced degree programs in Global Health at their respective institutions — Harvard, Duke, John Hopkins, UCSF, Brandeis, and Columbia.
Overall it was an educational and motivating weekend. This conference offers a true convening of participants, change makers, and leaders from all fields of global health, international development, and social entrepreneurship. GHIC provides a unique opportunity to connect, collaborate, and learn about innovative ways to approach the complexities of dealing with global health. One definitely walks away from this conference inspired, empowered, and energized with a whole host of ideas for change and growth as we collectively work to improve health outcomes globally.
Perhaps you have a global health idea to present? The next Global Health and Innovation Conference is scheduled for April 13-14, 2019.

Anesthesia Tech Intern News
Maria Lagade, MD
The students who completed the Anesthesia Technology internship have commented on their training at Stony Brook.
from

Jacqueline Kmiotek
: I just wanted to take this opportunity to thank you so much for giving me a chance to participate in this life-changing experience in the Anesthesia Technology Clinical Internship. I have learned, seen, and experienced more than I ever expected, and I am honored to have been a part of it. Because of this internship, I am so much more prepared to achieve my dreams in the health care field and to be a strong competitor among my peers in the field. Thank you for all that you have taught me, both in the OR and out. You are such a strong mentor and inspiration to all of us that have completed the program. Not only have I learned to become more comfortable with procedures and equipment that I will encounter in my future career, but I have also became more comfortable in stressful and intense situations. I have learned to be more confident in the field and to jump in and help as much as I can for the good of the patient. I have learned how to work in teams within the OR and and in the health care field in general. Learning about anatomy, physiology, and pharmacology in this clinical setting motivated me to learn more and more. With this internship as my backbone, I look forward to facing my future careers and I will definitely keep in touch through my journeys.
from

Veronica Reyes
: As my anesthesia technology clinical internship comes to an end, I am nothing but grateful for this learning experience. I have seen growth within myself since my senior year as an undergraduate learning all the material in the classroom to using all that knowledge being hands on interacting in the OR. These past 10 months September- June was the greatest experience I have encountered and believe I made the best decision accepting to be a part of the Anesthesia team. The Stony Brook anesthesia attendings, residents, CRNA's, anesthesia techs and faculty welcomed, guided, and answered all of our questions during this journey. I was excited to go to the OR everyday as it was a privilege to assist the anesthesia team. From turning over rooms, setting up for the next case to meeting, comforting being by the patient's side as they felt scared to go under anesthesia. Networking, assisting during induction anesthesia and throughout the cases was great. My communication and professionalism advanced as I interacted with various healthcare professionals. I witnessed many life changing procedures that not many have had the opportunity to observe such as C-sections/ vaginal birth, kidney transplants, awake craniotomy, cardiac cases, etc. As I learned all about anesthesia, the drugs, science behind it and instruments used. This all has helped and motivated me to become more knowledgeable as I will use this as a stepping stone to further my education. I personally want to thank you all for providing me with this opportunity as I cannot be more appreciative for this engaging experience. It has been a pleasure and I am proud to be a Stony Brook University graduate, as well completing this post baccalaureate in Anesthesia Technology.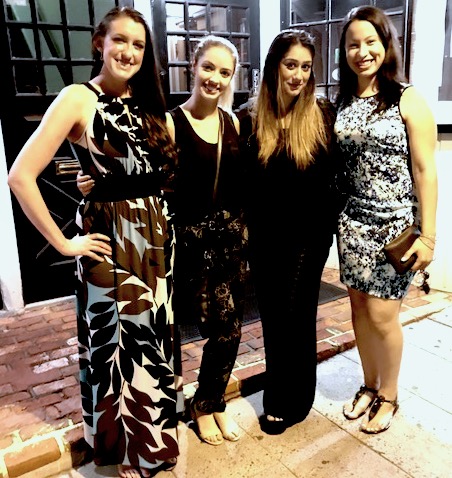 from

Megan E. Baas
: As my time as an Anesthesia Technology Intern in Stony Brook University's OR comes to a bittersweet end, I am sad to say my goodbyes to the wonderful people I've connected with and learned so much from, but I am thrilled to see where this experience and all of my acquired knowledge takes me. This experience has been truly invaluable: Observing life changing procedures, comforting patients and talking them through some of their most vulnerable moments, continuing a more advanced education into all of the complexities of anesthesia, assisting in difficult airway management, providing the team with essential equipment for any and all cases, enhancing my hands-on clinical skills, developing confidence in myself to transition from a book-bound student to an integral member of the anesthesia care team, and so much more. With rotations like orthopedics, urology, obstetrics, pediatrics, cardiac, neurology, and NORA, my training not only improved my speed and efficiency, but also afforded me the chance to understand concepts unique to each specialty. Personally, I don't think I could have chosen a better program. ... I believe that having this experience gives your resume a competitive edge against other candidates, again for several different programs that may be sought out. ... I owe much of my success to all of the faculty, attendings, residents, staff, and administrators here at Stony Brook. ... I would especially like to thank
Dr. Lagade, Dr. Vitkun, Dr. Cimino, Dr. Andraous
, Dr. Zelizer, and Traci Thompson for their time, guidance, and support throughout my academic career at Stony Brook.
from

Tara Taheri
: Thank you for this amazing experience. It was a privilege to be in the operating room this year. I can proudly say that I successfully completed the anesthesia technologist clinical internship at the Stony Brook School of Health Technology and Management. .. I will never forget the conversation we had at the start of the internship where we openly discussed my strengths and weaknesses and most importantly, in which areas I can improve. I truly appreciated all of the advice, constructive criticism, and her faith in me to succeed. ... After our discussion I better understood what was expected of me and how I could exceed these expectations. It required a lot of hard work, dedication, research, and clinical skills that I did not initially anticipate upon my acceptance into the program. However, I am wholeheartedly grateful for this experience and for the people I have worked with along the way. It was a pleasure to work with the attendings, residents, and CRNAs of the Anesthesia Department. ... I will always carry with me the clinical skills, communication skills, professional skills, and relationships I have acquired throughout this internship. I will use this experience to guide me during my future educational and professional careers. I am hoping to bring back a success story to you all. I can not thank you all enough for this opportunity!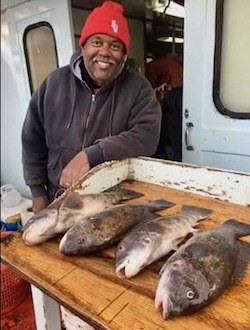 Hello from
W. Walter Backus M.D
. retired from Stony Brook Department of Anesthesiology on March 7, 2015. I have been able to keep up with departmental endeavors through
SleepTalker
provided by
Dr. Jim Dilger
. I know the department remains prolific in the research arena as well as social events.
It is great to see the continued student involvement from high school on up as we all remain students. Dennis Caruana is one such student, graduating from SB, and will continue at Yale Medical School. He rotated through the department and collaborated with Drs.
Syed Azim
and Helene Benveniste.
I am enjoying the retirement lifestyle. Yes I travel near and far (Montauk and Hong Kong). My granddaughter turned two years old this June and I enjoy the promotion to grandparent.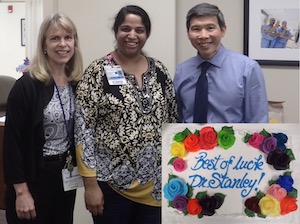 We said a fond farewell to
Dr. Susan Stanley
. Susan joined our department in May 2015. She is returning to her "roots" in the Dallas-Fort Worth, TX area where she went to medical school, did her residency training, and has many family members. Best wishes for the future, Susan!

Melissa Day, MS, CRNA, CCRN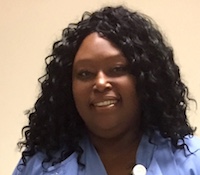 Please join me in welcoming
Tamethia Bradley
(aka Tammy) to the Anesthesia Department as an Anesthesia Technician. Tamethia is a graduate of Dowling College with a Bachelor's Degree in Communication with a minor in English. She has been a Certified Nursing Assistant at Stony Brook Medicine in the Surgical Intensive Care Unit since 2011. Tammy will be working the evening shift from 1330-2200.
Jaclyn Milazzo
is relocating to Honolulu, Hawaii (yes...Hawaii!!!) to work at Queen's Medical Center in Honolulu. Jaclyn has been a dedicated and reliable member of the Anesthesia team who is skilled in assisting Anesthesia Providers with their cases as well as traumas and emergencies that may come to the OR. She mentored new AT's to the team, has been involved with complex cardiac cases as well as operating cell saver during complex cases. Best wishes and safe travels, Jaclyn!
Please join me in Congratulating
Nicole Mac
on her acceptance to Stony Brooks Accelerated Nursing Program. Nicole was a graduate of the Stony Brook Health Science Program in which she also did a one year Anesthesia Technician internship. Nicole has been an Anesthesia Tech in the department since July 2016.Congratulation's and Best of Luck in your Nursing career Nicole!

Srinivas Pentyala, PhD
The Department of Anesthesiology is presenting the 15th annual Science and Research Awareness Series (SARAS) event from July 9-27, 2018. I'd like to ask for your help in one of our workshops and invite you to several special events that are open to everyone. Details about these, and the rest of the SARAS program can be found on the
SARAS webpages
.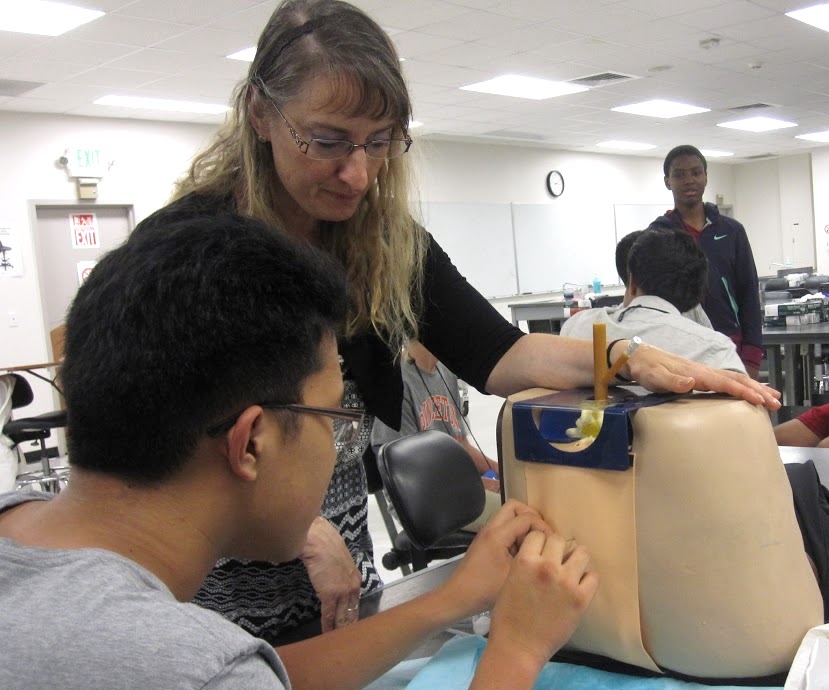 Clinical Skills Workshop
: July 23 (Monday) from 1:30 PM to 4:00 PM in our Clinical Skills Center. Every year, a few of our colleagues take time to run this workshop. Still, we desperately need experts to interact with SARAS students in this particular workshop. If any one of you (Faculty/Residents/Nursing and Nurse Anesthetist Staff) are interested (and are available on July 23rd with a "D' or a "V" day), please helps us run this Workshop. You will become an instant "ROCK STAR" and "ROLE MODEL" for these enthusiastic kids. If you are interested, please contact me at 631-444-2974.
Special Event: Navigating the College Search Process
. July 20, 2018 (11:30 AM to 12:30 PM) LH1, L2, HSC. Ms. Judith Berhannan, Stony Brook University Dean of Undergraduate Admissions will conduct a workshop on how to plan for college admissions after high school. Come and clarify any doubts, fears and concerns you may have about the college admission process.
Special Event: King Gimp – Oscar winning documentary
. July 27, 2018 (1:30 PM to 2:15 PM) LH1, L2, HSC.
King Gimp
follows the life of Dan Keplinger who was born with severe cerebral palsy. Filmmakers followed Dan for 13 years, from elementary school to college graduation, and recorded his incredible life. Travel the journey with Dan as he discovers the world of art and as the world discovers Dan's talents. This documentary has won an Academy Award, a Peabody Award, and previously been broadcast by HBO.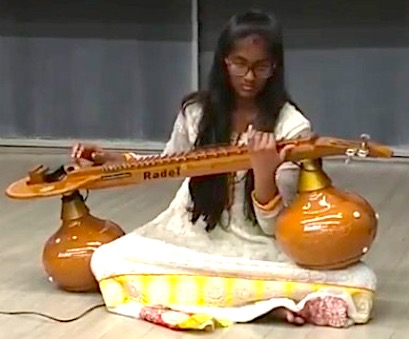 Special Event: SARAS Talent Show
. July 27, 2018 (2:30 PM to 3:45 PM) LH1, L2, HSC. 140 students from all over the country are participating in SARAS this year. Select SARAS students will showcase their talents – (singing, instrument playing, poetry reciting, Bollywood dancing, etc.). Come and enjoy the talent show on the closing day of SARAS 2018.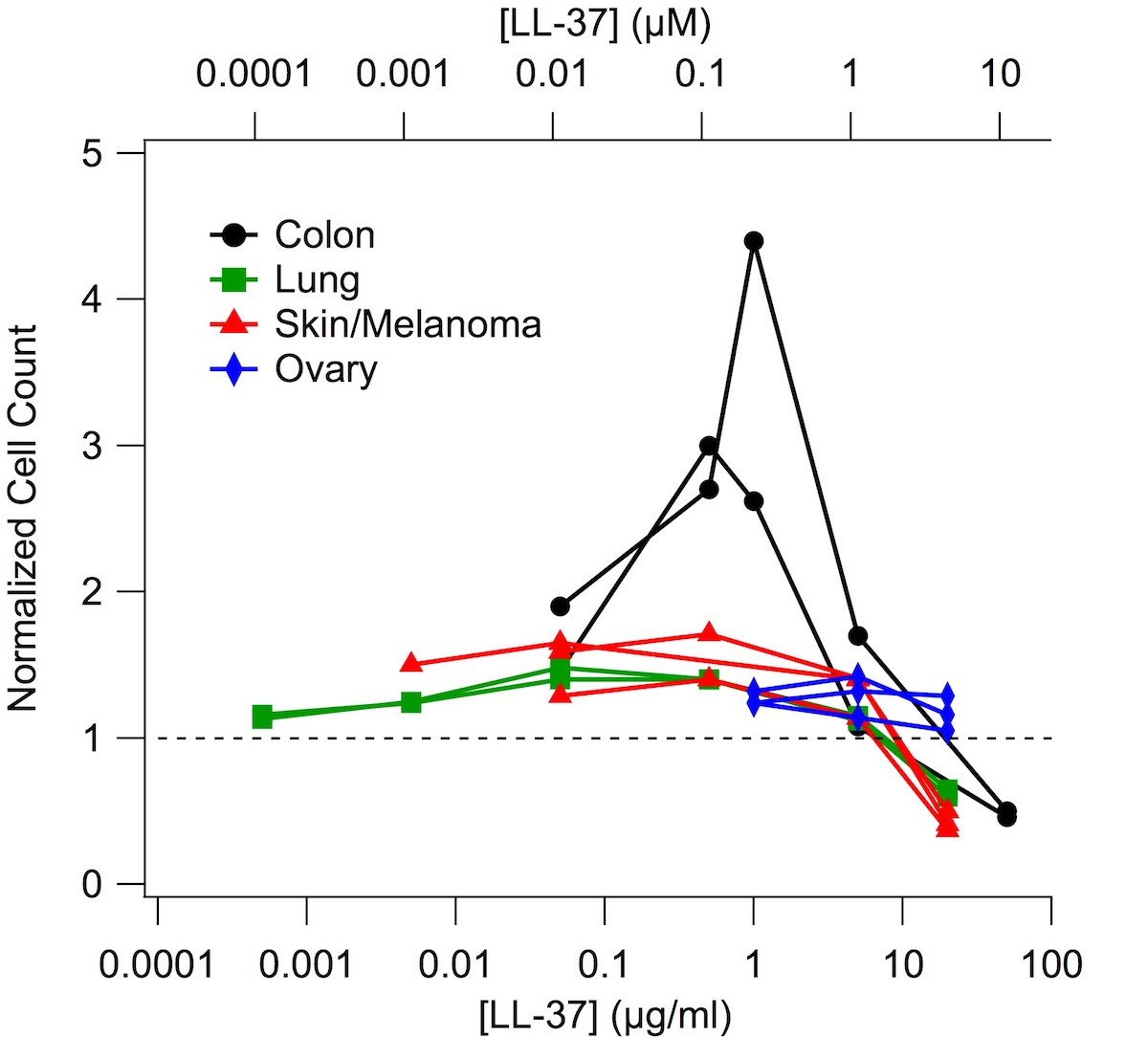 Tracie A. Saunders, MD, MDiv

As I walk around my neighborhood, I wonder why a person who I am meeting for the very first time would use profanity in regular conversation? Why an educated professional working in a major medical center, upon meeting me assume that I am not offended by the use of the F-bomb? Do our patients expect healthcare workers to use such language? Is it a sign of disrespect for them and their vulnerable position in desperate need of our help? As I explained to our CA1 residents last month in my Professionalism lecture, to promote collegiality, peace and harmony for the sake of healing our patients, let's be "impeccable with our word." [1]

Peace. Tracie.

1. Ruiz, Don Miguel, The Four Agreements. Amber-Allen Publishing, San Rafael, 1997, pp25-46.


James P. Dilger, PhD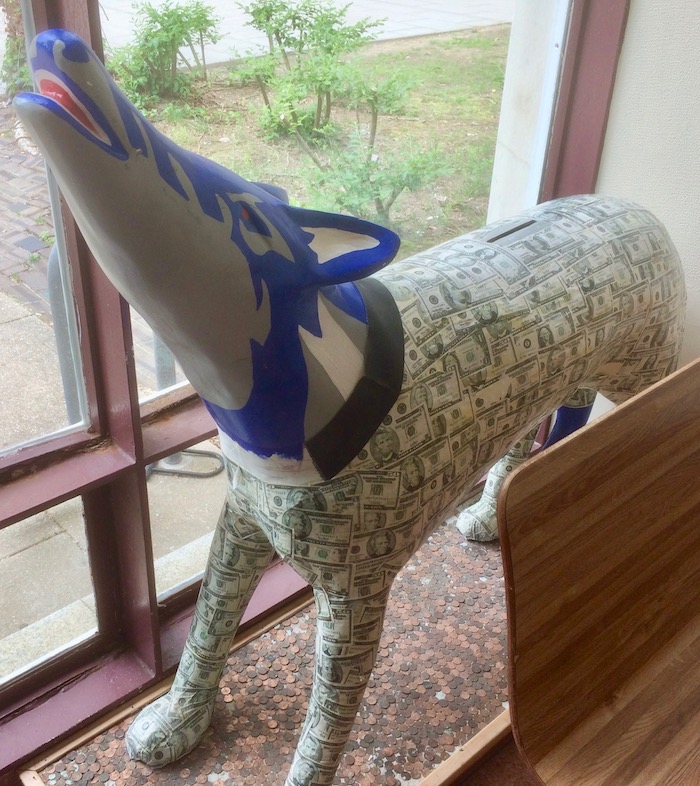 Monthly Muscle Chillaxant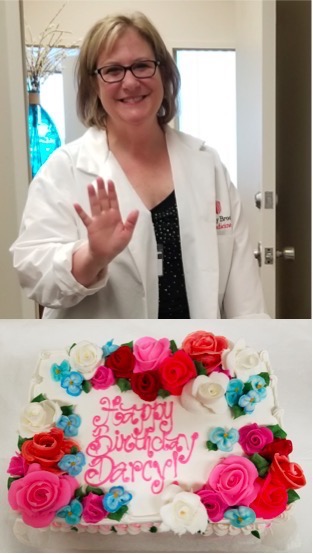 SleepTalker, the Stony Brook Anesthesiology Newsletter is published by the Department of Anesthesiology
Stony Brook Medicine, Stony Brook, NY
Tong Joo Gan, M.D., M.H.S., F.R.C.A., M.B.A., Chairman
Editorial Board: James P. Dilger, Ph.D.; Stephen A. Vitkun, M.D., M.B.A., Ph.D.; Marisa Barone-Citrano, M.A.; Richard Tenure, M.D.