| | | |
| --- | --- | --- |
| Volume 34 Number 1 | Stony Brook, NY | < July 2020 > |
| | | |
Ramanjot Kang, MD
We were prevented from having our usual in-person Graduation Celebration this year, but the CA-3 residents all graduated! As is often this case these days, Zoom gave us a chance to celebrate virtually together! It was, by far, the largest Zoom gathering I'd been a part of. You could even hear the roar of the crowd when each graduate was introduced! If you missed the event, you can view the
Graduation 2020 Highlights
on YouTube, thanks to Matthew Wang. And the traditional
Class Video
is also available for your viewing pleasure.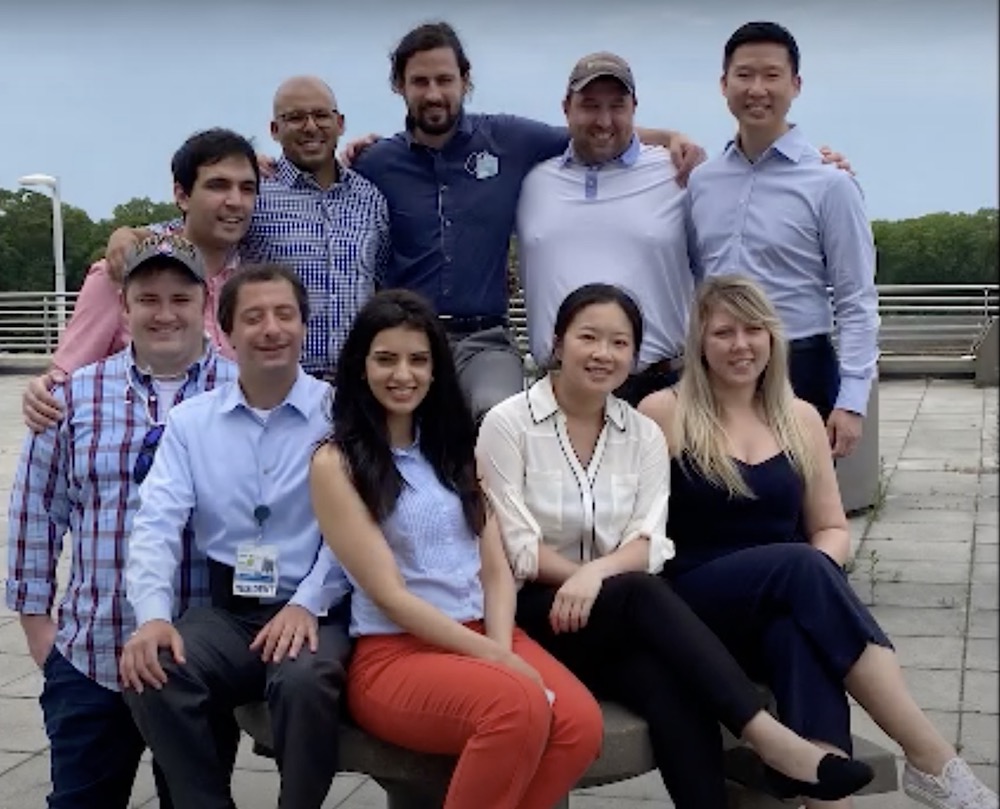 Here are the graduates and the next career steps they are taking.
Ehab Al Bizri

- Pediatric Anesthesiology Fellowship, Yale University

William Leif Ericksen

- Cardiothoracic Anesthesia Fellowship, NYU

Manuel Lee

- Pediatric Anesthesia Fellowship, Johns Hopkins

Melia McManus

- Pain Management Fellowship, University of Toledo

Charles Mouch

- Pain Medicine Fellowship, Weill Cornell

Carlos Sanchez

- Private Practice, Mid-Atlantic Anesthesia Associates (Camden, NJ)

Richard Tenure

- Critical Care Fellowship, University of Pennsylvania; Cardiac Anesthesia Fellowship, Massachusetts General Hospital

Ramak (Vicky) Vojdani

- Private Practice

Adam Watcher

- Private Practice, Long Island Anesthesia Physicians (Long Island, NY)

Grace Yau

- Private Practice (Queens, NY)

Chamamdeep Brar

- Private Practice office-based general anesthesia, Texas

Bryce Farr

- Private Practice office-based general anesthesia, Tennessee

Jae Grymes

- Private Practice office-based general anesthesia, Delaware

Julie Mercado

- Private Practice office-based general anesthesia, Texas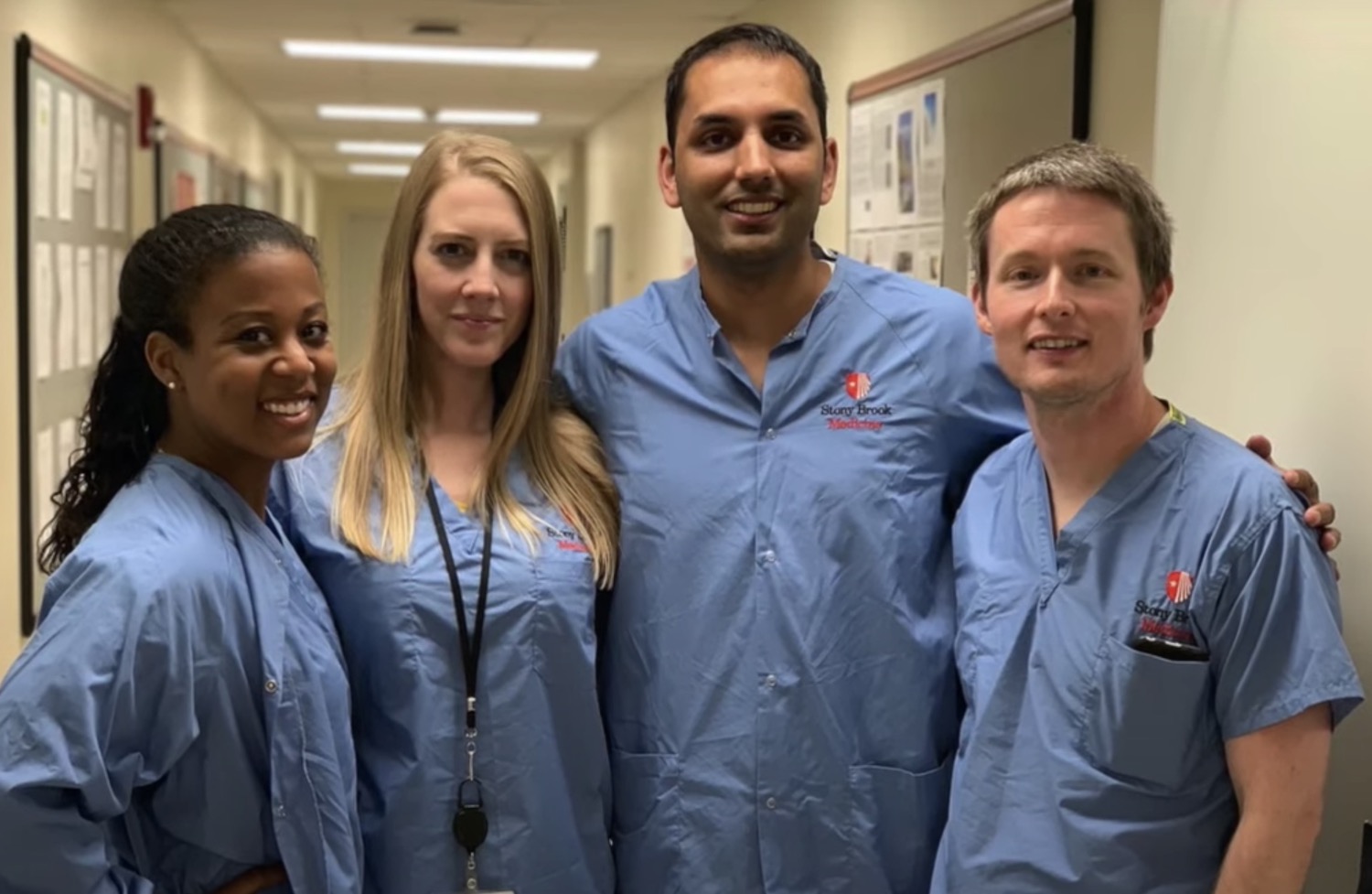 STARS: STaff Appreciation and Recognition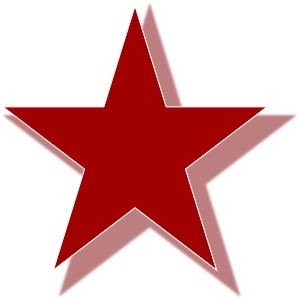 Dr. Gan received the following email:
I am writing you today about a hidden gem in your Pain Center,
Dr. Amit Kaushal
. Two years ago my previous Pain Center doctor Marco Palmieri left the Stony Brook Family. I was dismayed and considered following him to wherever he would practice. At the same time my wife was rushed into emergency surgery at Stony Brook for a burst colon. Her life was saved thanks to emergency surgery. She came home with a huge hernia in her abdomen and a colostomy bag which required me to be her caregiver and quasi-nurse. Her Doctor Smithy assured me that he and his team would be able to reconnect her and close up her stomach in 6 months or so. I was unable to spend time away from her and had to choose a new Doctor to help me with my arthritis difficulties. I chose Dr. Kaushal. It was the luckiest thing that happened to me that entire year. He was able to step in and step up to treat my issues which then allowed me to be the support my wife so desperately needed. He was sensitive to my situation and helped me during a period that was critical to my wife's convalescence. He and his team are extremely proficient technically, highly patient oriented and has become the most trusted and beloved physician I have ever encountered in my life. So often people complain about their treatment at hospitals. I just want you to recognize what a gem you have under your auspices. I would also make mention of how flexible Dr Kaushal and his assistant
Diane Towler
was during this pandemic. Their due diligence, humanity and professionalism has impressed me and assured me that they are committed to excellence of care that goes far beyond what I expected would be possible and they made it look easy. I know you are a busy man and must have responsibilities that I cannot imagine. But I felt compelled to write you this short note thusly making sure that my experience of excellence was passed along and that the people that you are responsible for are identified as exemplary, kind, humble and technically excellent!!

Dr. Beg forwarded a card from a patient at the endoscopy suite
I just wanted to thank you all so very much for taking such good care of me yesterday ... Special shout out to
Marwa Merciallen, CRNA
who stayed with me to the end!

Kudos - 2021-22 Fellowship Matches
Dr. Josiah Miles
will do a fellowship in Cardiac Anesthesiology at Montefiore Medical Center
Dr. Adam Taft
will do a fellowship in Cardiac Anesthesiology at Maine Medical Center
Dr. Richard Tenure
will do a fellowship in Cardiac Anesthesiology at Massachusetts General Hospital
Dr. Usama Siddique
will do a fellowship in Regional Anesthesia at Mt Sinai West


Richard Tenure, MD
: Anesthesia Resident of the Year
Bryce Farr, DDS
: Dental Anesthesia Resident of the Year


Grace Yau, MD
: CA-3 Team Player of the Year
Ramiz Shuminov, MD
: CA-2 Team Player of the Year
Saamia Alam, MD
: CA-1 Team Player of the Year
Usama Siddique, MD
: Resident Teacher of the Year. voted by the Medical Students


Chamamdeep Brar, DDS
: Dental Resident Team Player of the Year
Julie Mercado, DDS
: Dental Resident Team Player of the Year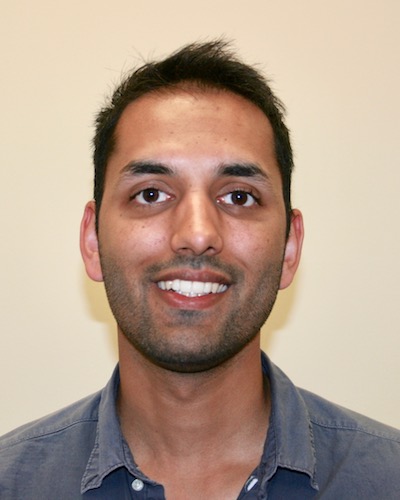 Daryn Moller, MD
: Attending Teacher of the Year, voted by the Residents
Shaji Poovathoor, MD
: Attending Teacher of the Year, voted by the Residents
Eric Zabirowicz, MD
: Attending Teacher of the Year, voted by the Residents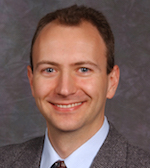 Joy Schabel, MD
: Attending Teacher of the Year, voted by the Medical Students
Jeremy Poppers, MD
: Attending Teacher of the Year, voted by the Medical Students
William Caldwell, DO
: Attending Teacher of the Year, voted by the Medical Students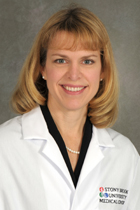 James P. Dilger, PhD
Welcome to
Robert Paul Moore, MD
our new Division Chief for Pediatric Anesthesiology. Dr. Moore received his MD from Washington University, St Louis and also did an internship in Internal Medicine there. He then moved to Columbia University where he did his Anesthesiology Residency training and a Fellowship in Pediatric Anesthesiology. In 2009, he returned to Wash U for 1 year as an Instructor, 8 years as Assistant Professor and, in 2019, Associate Professor of Pediatric Anesthesiology. In 2015, Dr. Moore was appointed Anesthesiologist-in-Chief for the Shriners Hospital for Children in Saint Louis where he supervised the practice that performed 1200 anesthetics annually.
Dr. Moore was a member of the Pediatric Difficult Airway Team and the Fetal Anesthesia Group in St. Louis. He has written case reports on the use of continuous erector spinae plane blockade for analgesia during surgery in neonates and other pediatric patients. His article "Peri-operative pain management in children with cerebral palsy: comparative efficacy of epidural vs systemic analgesia protocols" published in
Pediatric Anesthesia
in 2013, has been cited over 20 times. His textbook chapters include "The Neonatal Brain and Opioids".
At Wash U, Dr. Moore was recognized for his teaching expertise. In 2018, he was the first unanimously elected winner of the Pediatric Anesthesiology Faculty of the Year teaching award. He was the co-director of the simulation based physiology electives for first year medical students, an instructor in the third year medical student airway management course, and a MOCA instructor.
We are delighted to have Dr. Moore join our faculty at Stony Brook! Welcome!

Welcome Dr. Bahaa E. Daoud
James P. Dilger, PhD
This month,
Bahaa E. Daoud, MD
joined our department as a member of the OB Anesthesiology division. Dr. Daoud received his BS in Biochemistry and Sociology from Stony Brook University. His honors thesis was entitled "Vaccine Rejection as a Social Construct of Prevention". He went to George Washington University for his MD in the Research Track. Then, he returned to the Empire State to do his Anesthesiology Residency and Fellowship in Obstetric Anesthesiology at New York-Presbyterian Hospital/Columbia University Medical Center. Now, he has come full circle back to Stony Brook!
Dr. Daoud co-authored two chapters in
Anesthesiology Core Review: Part II – Advanced Exam
in 2016. In the past two years, he has co-authored 10 abstracts/case reports at national meetings (ASA, SOAP and IARS). His first author presentations include "The Impact of Changing Post-Cesarean Delivery Pain Order Sets on Opioid Intake in a Community-Based Hospital". In 2012, Dr. Daoud was a HVTN (HIV Vaccine Trials Network) RAMP Scholar and worked on the project "Barriers and Facilitators to HIV Vaccine Trial Participation in a Northern Manhattan Latino Community".
Welcome back to Stony Brook, Dr. Daoud!

Dr. Michelino Puopolo - Associate Professor with Tenure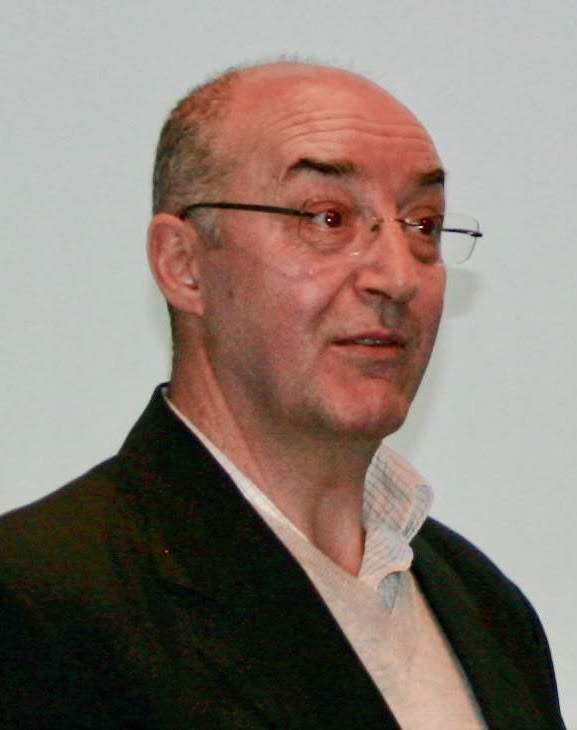 James P. Dilger, PhD
Dr. Michelino Puopolo
has been promoted to Associate Professor of Anesthesiology with Tenure, effective April 1, 2020. Michelino received his PhD in Neurophysiology from the University of Ferrara, Italy. He came to the US to do a Postdoctoral Research Fellowship at Harvard University, working with Dr. Bruce Bean on local anesthetic block of TRPV1 channels. He joined Stony Brook Anesthesiology in 2011 to pursue his research interests in dopamine signaling, spinal cord physiology and nociception.
Dr. Puopolo's current research concerns spinal cord injury. He has a $500k grant from the Department of Defense entitled "SCI-Induced Hyperexcitability of Nociceptors and Development of Chronic Neuropathic Pain" and a $360k grant from New York State for his proposal "Targeting CaV3.2 calcium channel to treat chronic neuropathic pain following Spinal Cord Injury". In addition, he contributes as a co-PI on several of Dr. Martin Kaczocha's grants. Michelino publishes in top tier journals such as the
Journal of Neuroscience
, the
Journal of Physiology
,
Molecular Pain
and the
Journal of Biological Chemistry
.
Michelino is an excellent teacher. His research presentations are always clear and well- constructed. He participates in the Graduate Programs of Neuroscience and Molecular & Cellular Pharmacology. He teaches medical students and dental students in addition to graduate and undergraduate students. His Grand Rounds presentation in August 2019 to our department was well received. He has taken on numerous mentoring roles while at Stony Brook and has supervised three PhD students.
On a personal note, I have had the pleasure of working with Michelino since his arrival at Stony Brook. Because of our shared interests, so we often consult about specific methods to use for experiments and about conceptual aspects of research. For several years, he has been my co-conspirator on the CSI-Stony Brook program we present at the SARAS program. Also, Michelino is the only person I know who has a publication with "zeptomole" in the title! Yes, I had to look it up to be sure, but zepto is the prefix for 10
‑21
, so a zeptomole corresponds to 602 molecules of a substance (dopamine, in his case)!
Congratulations, my friend, on your well-deserved promotion!

Dr. Ana Costa - Assistant Residency Program Director for Resident Education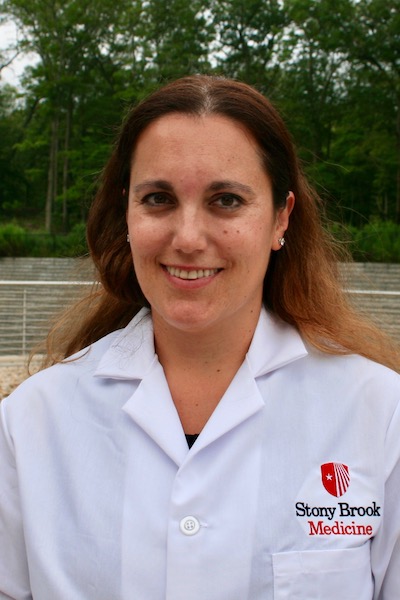 Tong J (TJ) Gan, MD, MBA, MHS, FRCA
It is with great pleasure that I announce the appointment of
Dr. Ana Costa
as the Assistant Residency Program Director for Resident Education in the Department of Anesthesiology.
Since joining our department in 2013, Dr. Costa has been actively involved in resident education. She teaches many of our resident academic sessions throughout the year and serves as the resident education leader for the Urology and Gynecology Anesthesiology Division. In this leadership role, Dr. Costa has done a fantastic job creating and implementing the resident curriculum for the Urology and Gynecology Anesthesiology resident rotation. Dr. Costa also serves as the Director of the Anesthesiology Grand Rounds Advisory Council. She guides residents through the process of creating and delivering a grand rounds presentation and personally oversees the creation of each grand rounds presentation from start to finish. Dr. Costa has also contributed to anesthesia education on a national level via Anesthesia Toolbox, a peer-reviewed, web-based educational resource for anesthesiology residents.
In 2017, Dr. Costa was accepted to be a member of the Academy of Clinical and Educational Scholars (ACES) Program at Stony Brook University Medical Center. The mission of the ACES Program is to develop and promote expertise in medical teaching, educational scholarship and leadership among teaching faculty. Membership in the ACES Program signifies outstanding contributions to the educational mission of our medical community. Members are selected through a competitive application process​ based on their accomplishments in medical education. ACES members are viewed by faculty and students as local leaders in medical education. Those accepted into the ACES program receive one-on-one mentorship from a senior ACES member to carry out a medical education scholarly project. Dr. Costa's ACES project involved using data analytics to provide residents feedback on their practice habits. This project has created the groundwork for further research on the impact of using data analytics to provide feedback and help improve clinical practice outcomes of our residents' patients.
In her new role as Assistant Residency Program Director for Resident Education, Dr. Costa will be overseeing the residents' educational experiences and working with Dr. Schabel to implement the 5-Year Strategic Plan for Education.

Erica Lin
, daughter of Dr. Jun Lin, has decided on Vanderbilt University. She will major in Biomedical Engineering and will be on Premed track. She is a Distinguished Honor Graduate of Ward Melville High School.
Katherine Wang
, daughter of Drs. Joy Schabel and Edward Wang, graduated Harvard University in May 2020.
Matthew Wang
, son of Drs. Joy Schabel and Edward Wang, graduated from Ward Melville High School and has been recruited to play Division 1 lacrosse at the University of Pennsylvania. Matthew was also selected to compete in the U19 and Men's World Lacrosse Championships.

Farewell Dr. Patricia Tsui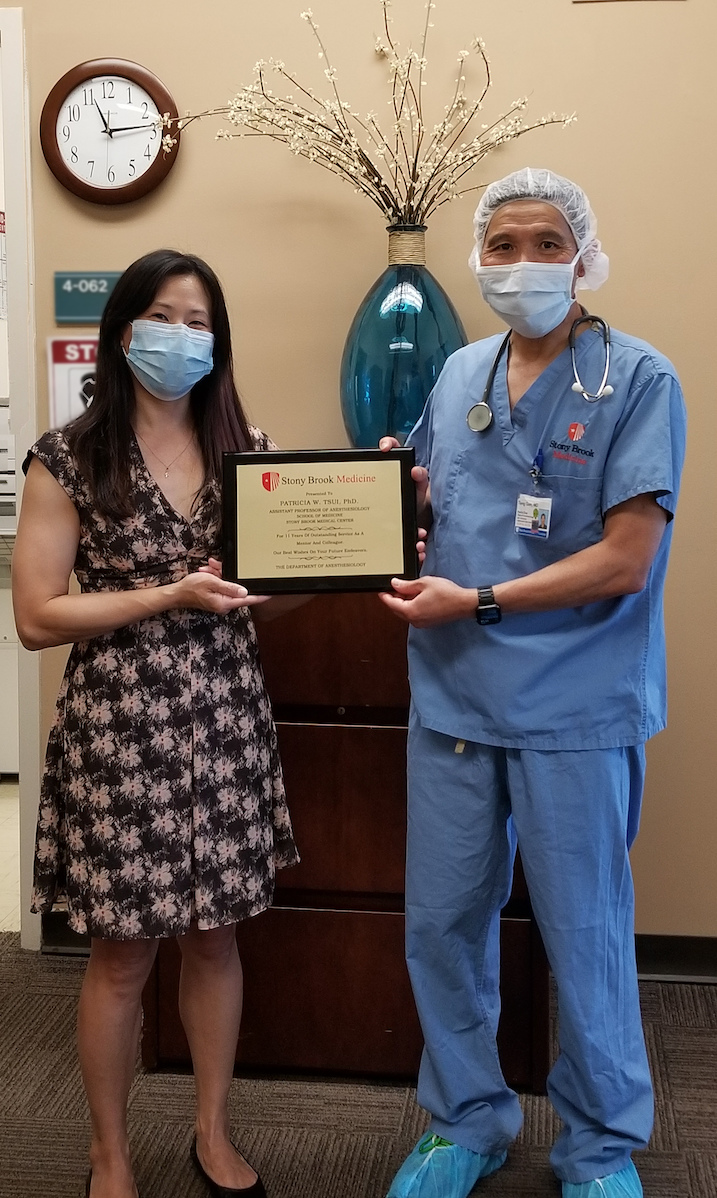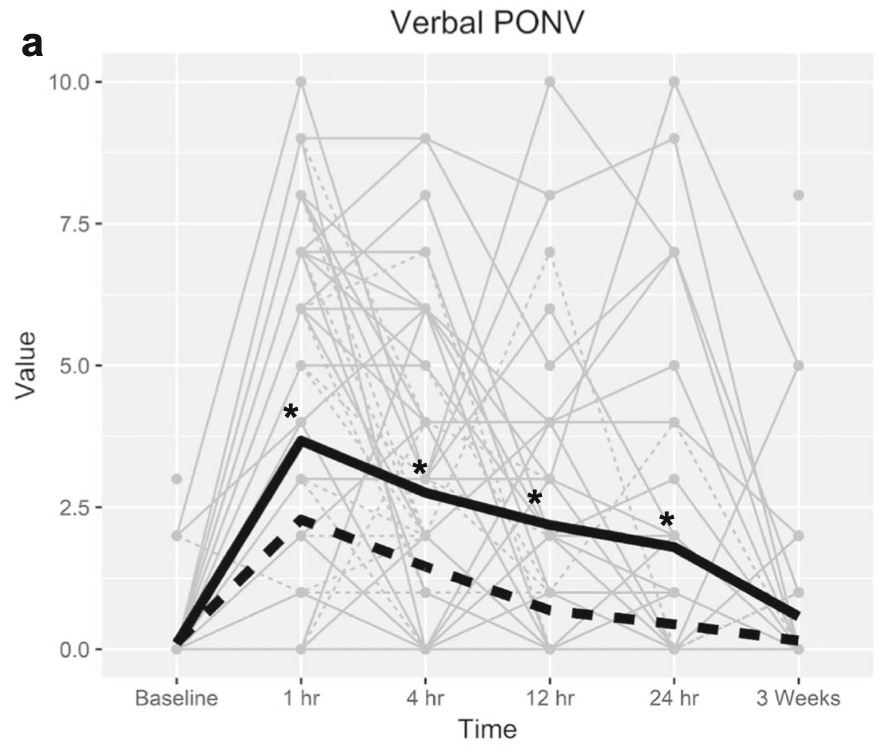 Miró Ò, ...

Wu DM

, ... ICA-SEMES Research Group. Departments involved during the first episode of acute heart failure and subsequent emergency department revisits and rehospitalisations: an outlook through the NOVICA cohort.

Eur J Heart Fail. 2019 Oct;21(10):1231-1244

Wiggans M, Arias F, Urman RD,

Richman DC

, Sweitzer BJ, Edwards AF, Armstrong MJ, Chopra A, Libon DJ, Price C. Common neurodegenerative disorders in the perioperative setting: Recommendations for screening from the Society for Perioperative Assessment and Quality Improvement (SPAQI).

Perioper Care Oper Room Manag 2020, vol 20

Abbasi S, Singh F,

Griffel M

, Murphy PF . A Process Approach to Decreasing Hospital Onset Clostridium difficile Infections.

Jt Comm J Qual Patient Saf. 2020;46(3):146‐152

Ericksen L, Gan TJ

. Intestinal Obstruction and Enhanced Recovery after Surgery. In: Yao & Artusio's Anesthesiology: Problem-Oriented Patient Management (9th ed., pp. 340-365). F.-S. F. Yao (Ed.), 2020. Philadelphia: Lippincott Williams & Wilkins
Todeschini AB, Echeverria-Villalobos M,

Bergese SD

. Role of the Anesthesiologist. In: CSF Rhinorrhea. AlQahtani et al. Springer Nature, Nature Publishing Group, Palgrave Macmillan, Macmillan Education and Springer Science+Business Media 2019
Spaniolas K, Nie L,

Moller D

, Tatarian T, Hesketh A, Yang J, Docimo S, Bates A,

Gan TJ

, Pryor A. A Comprehensive Approach for the Prevention of Nausea and Vomiting Following Sleeve Gastrectomy: a Randomized Controlled Trial.

Obes Surg. 2020 Jun 25

Parikh PB, Bloom MW, Pyo R, Patel N,

Scott B

, Stergiopoulos K, Tannous H. TAVR in a 65-Year-Old Man With a Bicuspid Aortic Valve With Extremely Large Annulus and Severe Left Ventricular Dysfunction.

J Invasive Cardiol. 2020 Jul;32(7):E199

Monthly Muscle Chillaxant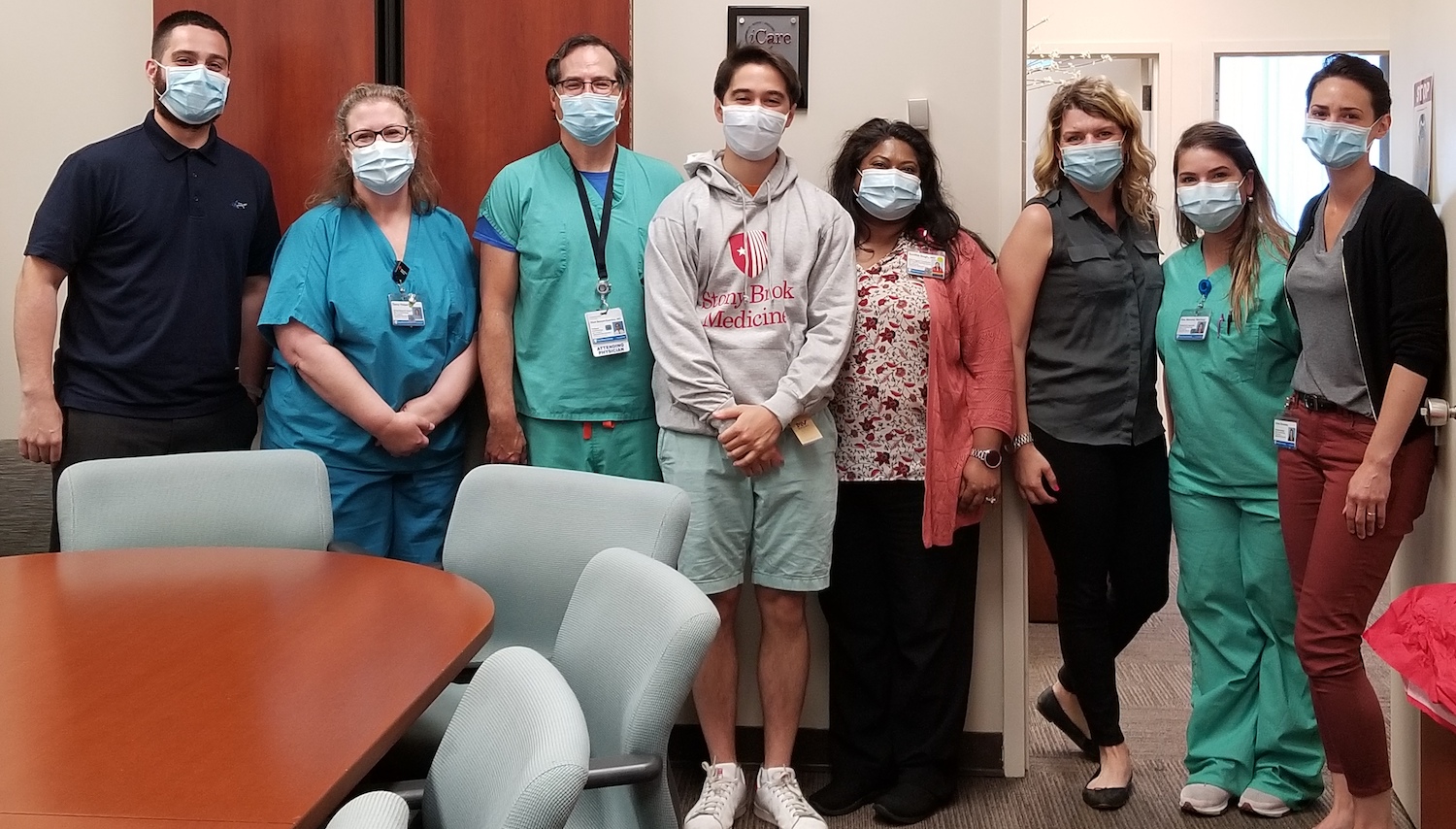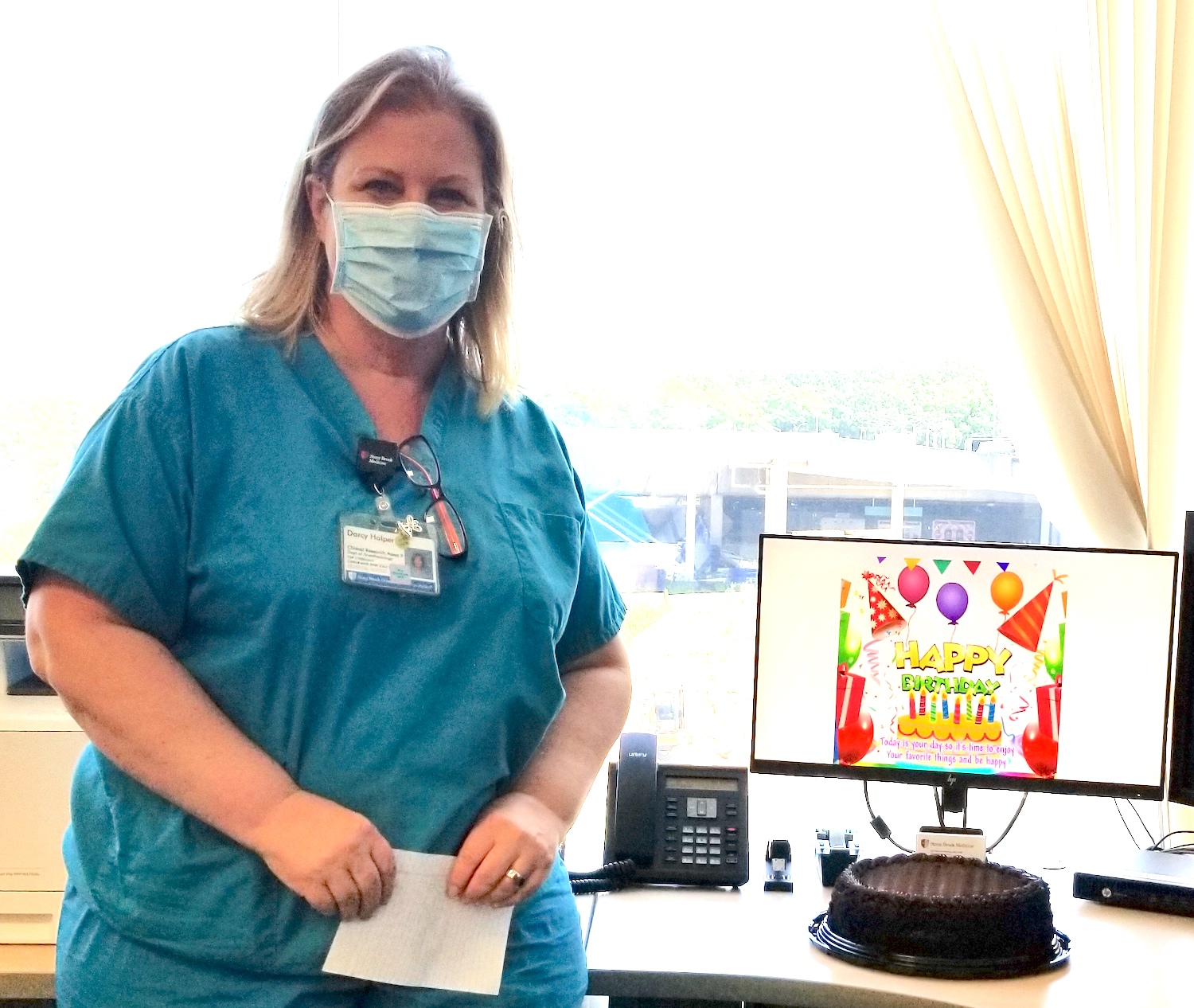 SleepTalker, the Stony Brook Anesthesiology Newsletter is published by the Department of Anesthesiology
Stony Brook Medicine, Stony Brook, NY
Tong Joo Gan, M.D., MHS, FRCA, MBA, Chairman
Editorial Board: James P. Dilger, Ph.D.; Stephen A. Vitkun, M.D., M.B.A., Ph.D.; Marisa Barone-Citrano, M.A.; Ramanjot S. Kang, M.D.