Volume 28 Number 3
Stony Brook, NY

<

September 2017

>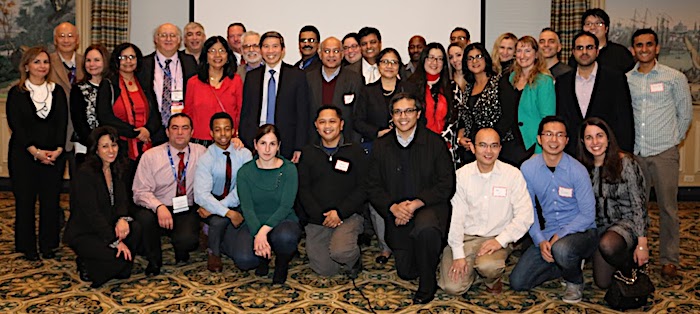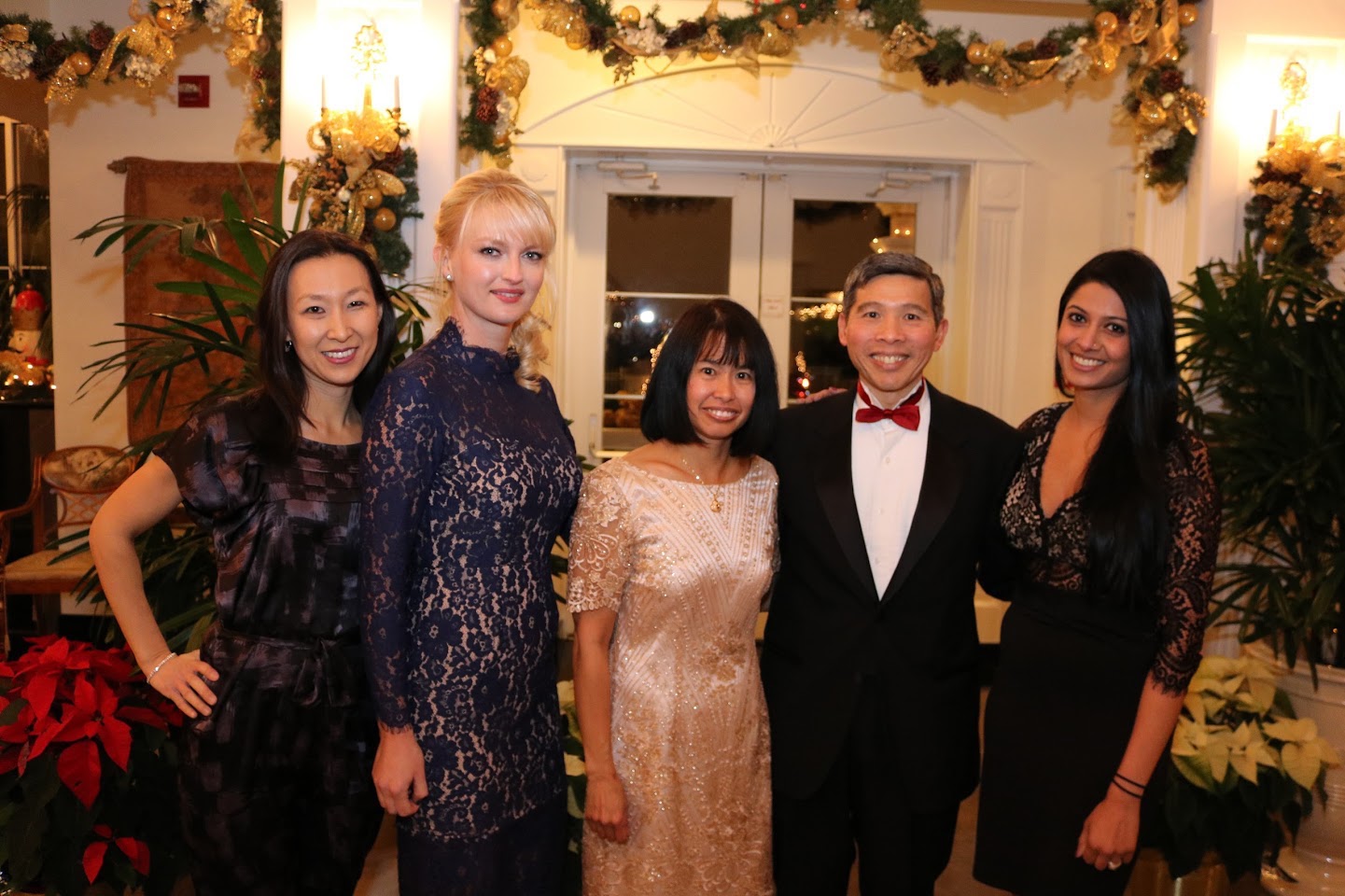 James P. Dilger, PhD
Our Visiting Professor this month is
Paul G Barash, MD
. Dr. Barash is Professor Emeritus of Anesthesiology at Yale University. Previously, he served as Chair of the Department, as well as Associate Dean of Clinical Affairs for the Medical School.
Dr. Barash was born in Brooklyn, NY (geographically, that makes him a native Long Islander!). He did his undergraduate studies at City College and then completed his MD at the University of Kentucky College of Medicine in Lexington, KY. He then returned to Brooklyn for an internship at Kings County Medical Center. For the next two years, he served in the military for the US Public Health Service, Division of Indian Health in Tahlequah, Oklahoma. This was followed by residency training in Anesthesiology at Yale New Haven Medical Center; he was Chief Resident in his final year. Dr. Barash has remained at Yale for the entirety of his academic career; initially as an Instructor and rising to Professor in 1982.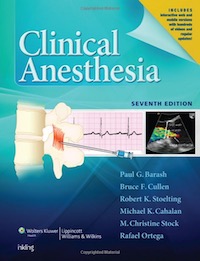 Dr. Barash is a prolific author with over 180 peer reviewed publications and 130 meeting abstracts. His research interests include Cardiovascular and Respiratory Physiology, Critical Care Medicine, Computer Applications in Medicine, and the Pharmacology of Cocaine. But, among anesthesiology residents and attendings, Dr. Barash is probably best known for his books! This includes 17 edited books and over 80 book chapters. He is senior Editor of the
Clinical Anesthesia
series of textbooks and electronic media. The newest edition of
Clinical Anesthesia
(7 E) is the first truly electronic textbook of the 21st Century. He is also senior editor of
Clinical Anesthesia:Fundamentals
, a textbook aimed at entry-level residents that emphasizes multimodal teaching formats.
Dr. Barash has received numerous awards for his teaching and achievements in education: the International Anesthesia Research Society Teaching Recognition Award for Achievement (2014), the Society of Education /Duke Award for Excellence and Innovation in Anesthesia Education (2015), and the first ASA Excellence in Education Award (2016). He has served as President of the Society of Cardiovascular Anesthesiologists. He has been a Senior Examiner for the certification process of the American Board of Anesthesiology and a consultant to NASA on Perioperative Medicine for Manned Space Flight. In 2010 he was given the Distinguished Service Award of the Society of Cardiovascular Anesthesiologists (SCA) in recognition of his contributions to the specialty of cardiac anesthesiology and the SCA.
We are very pleased to welcome Dr. Barash to Stony Brook! He will present a lecture to the residents on September 19, "
What are you reading?
" and speak to the department at Grand Rounds on September 20, "
When are you scheduling your 'voluntary' neurocognitive examination? Challenges in evaluating senior physicians
".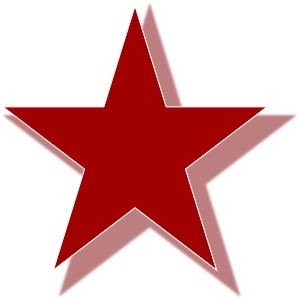 Staff members in the Labor and Delivery Suite had rave comments about some of our residents!
Dr. Jeff Josma
has "amazing bedside manner with great communication with fellow residents, nurses and doctors".
"Love working with
Dr. Jeff Josma
! One of the
best
residents this year. A+++".
"
Dr. Betty Hua
made a BIG impression on our unit, both staff and patients alike. She has one of the most bright, optimistic and lovable personalities and her anesthesia skills are phenomenal. No matter how hectic and/or emergent, Betty Hua never flinched and always comforted the patient with her warm disposition as well as her masterful capabilities."
A patient who underwent CABG surgery wrote to Dr. Poppers:
"My wife and I are both grateful to
Dr. Eric Zabirowicz
for walking us through what to expect during and after the bypass operation, reducing our fear of the unknown."
Melissa Corcoran MSN, CRNA wrote to Drs. Gan and Gallagher:
"I just wanted to take a moment to let both of you know what a pleasure it is to work with Resident
Dr. Ehab Al Bizri
. I have not met a more enthusiastic, humble resident or person in this program. He is so refreshing to be around and truly wants to absorb as much knowledge as possible. I think that he is going to be an asset to this department."

Patient comments about our staff from the Press Ganey questionnaires:
The only Dr. I remember is
Dr. Barry Florence
who was excellent.
Anesthesia/Anesthesiologist: They explained everything and made me feel very comfortable A+.
Anesthesia/Anesthesiologist: The CRNA was great! Both the anesthesiologist and the CRNA worked very well together as a team. Barry the anesthesiologist was so kind and compassionate.
Registration: Everyone was wonderful especially
Dr. Barry Florence
.




Dr. Marco Palmieri

and his wife are pleased to announce that the newest addition, Adriana, joined the Palmieri family on August 4! She was 7lbs 7oz and born at 2:11 pm. Mom and baby are doing wonderfully. They are all getting used to life with the four kids in the house!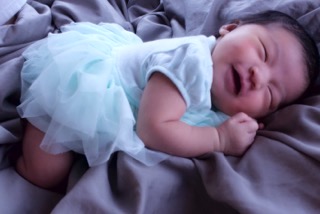 Drs. Min-yi Tan and Simon Guo

announced the new addition to their family!
Addison was born on July 24th, 8 lb 3 oz.








Shivam Shodhan, MD, MBA
Can you tell us a little about your background (hometown, college, medical school, etc.)?
I am the youngest of four siblings. I grew up in a small town outside of Pittsburgh, Pennsylvania. I went to college and medical school at the University of Kentucky.
What attracted you to anesthesiology?
I decided I wanted to become an anesthesiologist pretty early on in medical school. I enjoy the high acuity care and the operating room environment.
How did you come to be a resident at Stony Brook (Why SB)?
Stony Brook has a lot to offer residents. It's a University hospital associated with a VA. The location is perfect- it's an hour away from the city, and it's a short drive to the Hamptons.
Also, Dr. Gallagher's little recruitment speech during my residency interview was hilarious. He has to be the funniest person I've ever met (except for maybe Dr. Corrado ... close tie gentlemen).
What do you like most about being a resident?
Knowing that one day it will be over.
What do you like least about being a resident?
Taking call in the months of July and August.
What pearls of wisdom would you like to share with your fellow junior residents to help them succeed in their time here and future careers?
Being on time means being early.
How would you describe our Stony Brook Medicine Anesthesiology Residency Program?
A medium sized Anesthesiology program at a University Hospital associated with a VA in the heart of Long Island.
What advice do you have for medical students looking to pursue a career in anesthesiology?
Going into Anesthesiology is the best decision you could ever make.
So what's the next step (academic attending, private practice, research) you will be taking as you transition from the role of a resident to attending next summer?
I'll be going to Penn State Medical Center in Hershey, PA for an adult cardiothoracic anesthesiology fellowship.
As you're soon to enter the real world of anesthesiology, what do you find most daunting?
Not having someone to fall back on. As a resident I have a sense of security knowing that if something goes wrong there is someone more intelligent and qualified than myself to fix the situation.
If you could do it all over again (become a doctor), would you? Why or why not, and what would you have done differently?
I would absolutely do it all over again. It's an exciting time to be in the healthcare industry. I wouldn't change a thing.
If you hadn't chosen to go into medicine, what career path might you have followed?
Honestly, I probably would have went to technical school to become a mechanic. I have a fond obsession with cars.
What has been your favorite residency memory of your 4 years here at Stony Brook?
That's a tough question because I have a lot of great memories at Stony Brook. While I've been fortunate enough to have some good laughs at the hospital, I've especially enjoyed some of the time I've spent outside of the hospital with the other residents and attendings. I'll leave it at that.
When you aren't running on around the hospital saving lives, how do you like to spend your free time?
I'm an avid runner. In the future, I hope to be as fast a Dr. Probst's 10 year old daughter.
What do you like the most (and least) about living on Long Island?
I like the fact that I'm surrounded by gorgeous beaches. I strongly dislike the constant traffic and cost of living.
What is your favorite type of food?
Cronuts. If you haven't tried the Cronuts from Park Bakery in Kings Park you haven't lived.
What's your favorite restaurant in LI/NYC?
Domino's Pizza in Mount Sinai. Out of all of the pizza I've had in NYC and LI, it is by far the best.
Where would you love to travel to next and why?
I really enjoy spending my free time traveling to see my family in Kentucky, Pittsburgh, or Chicago.
What's your favorite Tourist Activity in LI/NYC?
Going to Ocean Bay Park on Fire Island.
Who is/are your role(s) models and why?
I can honestly say I admire most of the faculty at Stony Brook, including all of the cardiac and neuro attendings. They've been instrumental in shaping my residency experience, and they have been extremely supportive of my decision to go into a cardiac fellowship.
However, if I could choose only one person I admire most, it would be my older brother Peter. He has two engineering degrees, an MD, and he served in Afghanistan. What a guy!
If you could make one wish, what would it be?
To have unlimited wishes.
If you could leave us with one of your favorite quotes, what would that be?
"You're only as good as your last complication." - Dr. Scott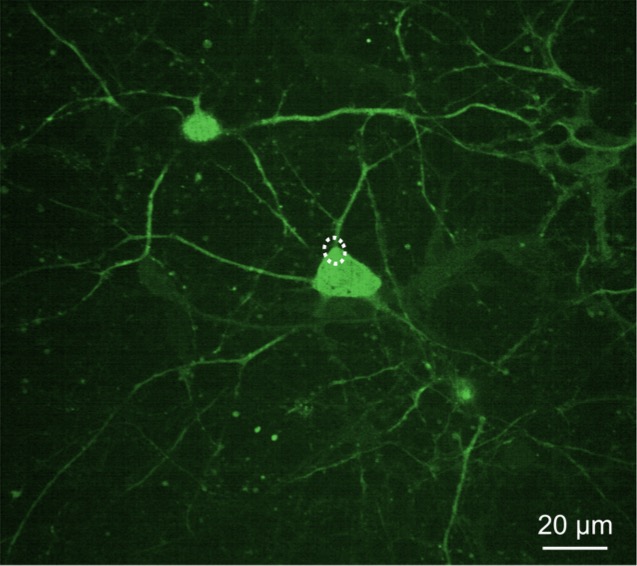 James P. Dilger, PhD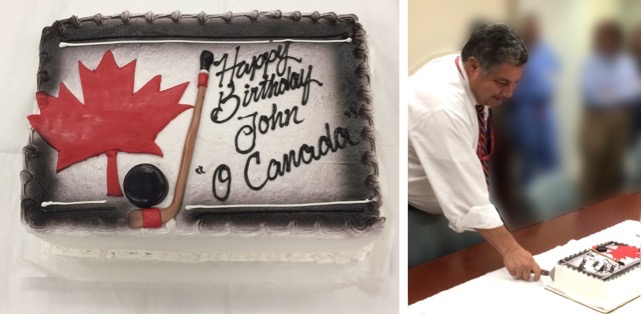 We celebrated

John Rohan's

birthday (albeit a few days late) with a cake party in the library! BTW, John is not Canadian, but he's a huge fan of the NHL! The icing was delicious - no penalty!


James P. Dilger, PhD


SleepTalker, the Stony Brook Anesthesiology Newsletter is published by the Department of Anesthesiology
Stony Brook Medicine, Stony Brook, NY
Tong Joo Gan, M.D., Chairman
Editorial Board: James P. Dilger, Ph.D.; Stephen A. Vitkun, M.D., M.B.A., Ph.D.; Marisa Barone-Citrano, M.A.; Shivam Shodhan, M.D., M.B.A.