| | | |
| --- | --- | --- |
| Volume 30 Number 3 | Stony Brook, NY | < September 2018 > |
| | | |
Visiting Professor: Dr. Richard E. Moon
James P. Dilger, PhD
Our Visiting Professor for September is
Richard E. Moon, BSc, MD, CM, MSc, FRCPC, FACP, FCCP
, Professor of Anesthesiology at Duke University. Dr. Moon is originally from Cambridge, England. He received his BSc, MD, CM degrees from McGill University in Montreal and stayed in Canada for a Masters of Science program in Biomedical Engineering and a Medical Residency at the University of Toronto. He then moved to Duke University to do a Fellowship in Pulmonary Medicine and a Residency in Anesthesiology. He remained at Duke for his professional career starting as an Assistant Professor in 1990, Associate Professor in 1995 and Full Professor in 2007. Dr. Moon has appointments in the Departments of Anesthesiology, Medicine and Pulmonary Medicine. Since 1989, he has been the Medical Director of the Center for Hyperbaric Medicine and Environmental Physiology at Duke.
Dr. Moon specializes in high risk anesthesia, undersea and hyperbaric medicine. He sees patients who wish to scuba dive or travel to high altitude, or who have experienced problems while swimming or diving. The patients can experience the effects of diving, swimming and high altitude exposure in the simulators at Duke Hyperbaric Medicine Clinic.
Dr. Moon has received extramural grant support for research into areas such as lung injury, hypercapnia, and decompression sickness. He is currently developing a pulse oximeter for use by rebreather divers, a project supported by the Naval Sea Systems Command. Dr. Moon has over 100 peer-reviewed publications, more than 80 book chapters, and over 200 meeting abstracts.
During his visit to our department, Dr. Moon will present two lectures. On Tuesday, Sept 11 at 5:00 pm he speaks to the Residents on "Opioids and Breathing: Danger and Death". He will present "Diving, Swimming and Drowning from the Inside" to the whole department the next morning at 7:00 am.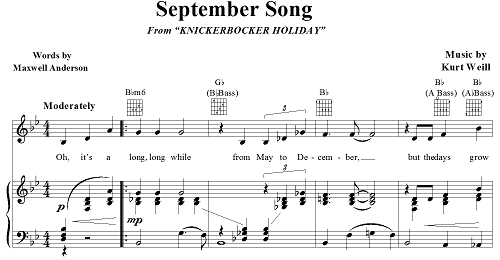 Wed. September 5.
Dr. Rishimani Adsumelli
will chair the the QA meeting at 7:00 am in Lecture Hall 5, Level 3.
Thurs. September 6.
Drs. Grace Yao
and
Richard Tenure
will present a Journal Club on ARDS. 6:00 pm at the Curry Club in Setauket.
Tues. September 11. Visiting Professor Dr. Moon will speak to the Residents at 5:00 pm in the Anesthesiology Library.
Wed. September 12. Visiting Professor Dr. Moon will speak to the Department at 7:00 am in Lecture Hall 5, Level 3.
Tues. September 18.
Dr. Martin Kaczocha
will talk about his research at 4:00 pm in the Family, Population & Preventive Medicine Seminar Room (L3-066).
Wed. September 19.
Dr. Michael Khalili
will present his Senior Grand Rounds at 7:00 am in Lecture Hall 5, Level 3.
Wed. September 26.
Dr. Rishimani Adsumelli
will chair the the QA meeting at 7:00 am in Lecture Hall 5, Level 3.

Welcome Dr. Derek Atkinson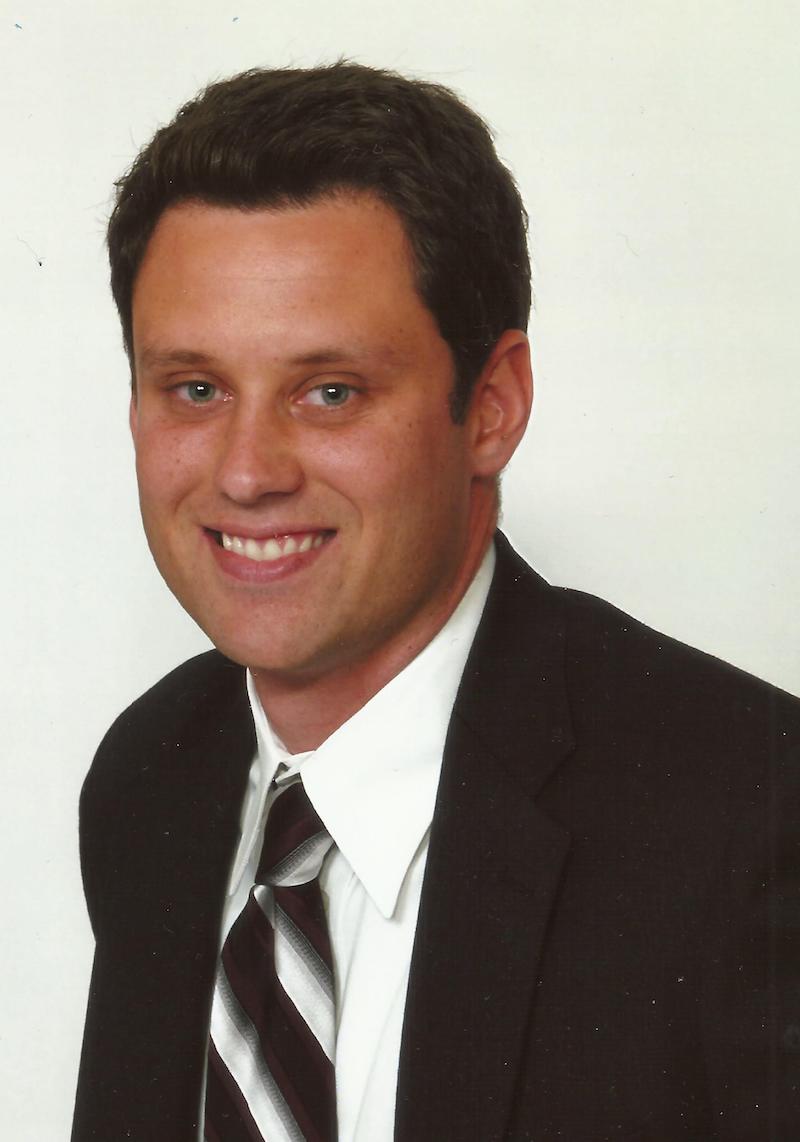 Jeremy Poppers, MD, PhD, FASE
We are delighted to welcome
Dr. Derek Atkinson
(back) to the department. Derek joins the cardiothoracic anesthesiology group after having successfully completed his fellowship in cardiothoracic anesthesiology at Columbia University.
After attending college in North Carolina, Derek matriculated in medical school at Stony Brook. During medical school, he worked on a number of research projects in our department under the guidance of Dr. Tom Floyd. Derek was later selected for and inducted into the AOA national medical honor society. Derek chose Stanford for his Anesthesiology residency training, before returning to NYC for his fellowship.
Derek and his wife, Jennifer, are excited to be returning home to Long Island, having both grown up in Northport. Along with their dog, Scooter, they enjoy an active outdoor life, including hiking and surfing. Derek has a strong background in education and is looking forward to working with our residents and nurse anesthetists in the ORs. On behalf of the department, I want to extend my best wishes to Derek for a successful and productive career here at Stony Brook. Welcome home!!

STARS: STaff Appreciation and Recognition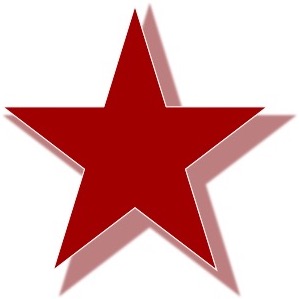 A patient, who flew up from Florida for a Shouldice repair at Stony Brook Medicine, commented on his anesthesia care:
"The anesthesia was professionally handled by
Dr. Deborah Richman's
department. This was important to me, since I tend to be anxious before medical procedures. I was fortunate to be assigned
Drs. Peter Olezcak
and
Chamandeep Brar
for my anesthesia care. They skillfully handled all my questions and concerns and administered the anesthesia so expertly, that the next thing I knew, the operation was over."
A patient, who had surgery in May, wrote to Dr. Gan:
"I would like to let you know how much I appreciate the special care I was given by your staff. My attending physicians,
Dr. Syed Azim, Dr. Tazeen Beg
, and CRNA
Elizabeth Rose-Gould
demonstrated the utmost professionalism and were both kind and attentive to my needs. As a result, my anxiety was relieved regarding anesthesia for this procedure. While in the PACU,
Dr. Adrian Fischl
managed my pain in a considerate and caring manner making my transfer to floor care easier to achieve. Competent and Sensitive Staff is the prize of the Medical Profession. You should be proud to have a staff such as this, and knowing that I too am part of the staff of Stony Brook University Hospital also makes me proud to be associated with such high quality individuals. Speaking as a patient, they are an asset to your department."
Dr. Jane So, from the Department of Obstetrics wrote about a recent emergency case:
"I just wanted to thank everyone who worked on L&D on the night of Aug 10. We had a sick patient who required a lot of care. I was so impressed with how well we worked together to take care of her. I really think that we exemplified the meaning of teamwork. There was no delay in any step during the emergent situation and the management of the patient could not have gone any better. From the nursing staff who was to quick to notice her heavy bleeding and call for help, to mobilization of the OB and anesthesia teams [including
Drs. Meng Wang
and
Joseph Caballero
], calling a Code Noelle and quickly getting blood products, and getting an OR quickly set-up with all the equipment needed. There was never a point when we needed something for the patient and someone wasn't already at the bedside or ready to help out. The labor floor was also extremely busy and thanks to the staff on the floor, a second in-house attending, anesthesia from the main OR, we kept patient care safe.
Patient comments about our Ambulatory Surgery Center staff from the Press Ganey questionnaires (compiled by Marisa Barone-Citrano, MA):
Thank you resident
Dr. Ramak (Vicky) Vojdani
and the attending for the nerve block. It saved me from a lot of pain 12 hours after my surgery, like you said it would.
Dr. Tazeen Beg
was wonderful. Made me feel comfortable. slight nausea after procedure, but was given medication to reverse and felt better within 1/2 hr.
Dr. Andrea Voutsos
was excellent, professional and compassionate
This was the first anesthesia experience that was positive. The anesthesiologist listened to what I was worried about and gave me anti nausea medication, etc.
My anesthesiologist was amazing as well very kind and calming.
I had a fear of anesthesia going into the surgery -
Dr. Sherwin Park
, explained in great detail & calmed my concerns.
Had some issues I discussed with the anesthesiologist - he was very attentive for my concerns.

Congratulations to
Dr. Ehab Al Bizri
! Ehab received recognition from the ABA for his outstanding performance on the 2018 Basic Exam. Ehab scored in the top 10% of all test takers.
Dr. Francis Stellaccio
has been named a Fellow of the American Society of Anesthesiologists (FASA). Congratulations!
Dr. Minyi Tan
was quoted in an article in the August edition of Newsday's Health Link "
Acupuncture offers pain relief for some common ailments
".
Dr. Ronald Jasiewicz
will present "Let's Ventilate: Pediatric Advanced Airway Management" at Stony Brook's
Pediatric Trauma Symposium
on September 14 at the Hilton Garden Inn Stony Brook.


Meet the New CA-1 and DA-1 Residents
Richard Tenure, MD

Robert Chojnowski , M.D.
Hometown
: Brooklyn, NY
Medical School
: Drexel University College of Medicine
Hobbies
: Sports with specific interest in New York Knicks, Yankees, Giants; my dog, eating but not cooking, music-90s hip hop, hanging out with my co-residents
Why Stony Brook Medicine?
: I had a great experience when I interviewed here at Stony Brook. All of the faculty and residents were so welcoming here, I knew this would be a great place to train and learn anesthesia.

Youngil (Sam) Kim, M.D.
Hometown
: "from the hood Flushing"
Medical School
: Stony Brook School of Medicine
Hobbies
: Poker
Why Stony Brook Medicine?
: my sweet home

Shuran Ma, M.D.
Hometown
: Fremont, California
Medical School
: Saint Louis University
Hobbies
: Eating, cooking, brewing, Netflix and chill
Why Stony Brook Medicine?
: It's hellova lot better than the Midwest

Josiah Miles, M.D.
Hometown
: Billings, Montana
Medical School
: UCSF
Hobbies
: growing corn, cow tipping, kayaking, golfing
Why Stony Brook Medicine?
: Found my match on Match.com on Long Island
Duran Mitchell, M.D.
Hometown
: Nassau, Bahamas
Medical School
:"The U" [University of Miami]
Hobbies
: Futbol
Why Stony Brook Medicine?
: I love 8 months of winter

Jerimarie Pasiliao, M.D.
Hometown
: Cerritos, CA
Medical School
: Temple University
Hobbies
: appreciating life outside of medicine
Why Stony Brook Medicine?
: Because my anesthesia class is awesome

Ravi Shah, M.D.
Hometown
: Beavercreek, Ohio
Medical School
: Northeast Ohio Medical University
Hobbies
: Baseball, golf, traveling
Why Stony Brook Medicine?
: Great teaching hospital, great co-residents and attendings

Ramiz Shuminov , M.D.
Hometown
: Brooklyn, NY
Medical School
: SUNY Downstate
Hobbies
: Guitar, painting, travel, staying active
Why Stony Brook Medicine?
: Strong university program with a good reputation, and allows me to enjoy the beaches, wineries and be close to home

Usama Siddique, M.D.
Hometown
: Edison, NJ
Medical School
: Tufts University School of Medicine
Hobbies
: Basketball, working out, movies, cooking, outdoors, board games
Why Stony Brook Medicine?
: Focus on education rather than service, close to home (and NY), the beach!
Adam Taft, M.D.
Hometown
: Salt Lake City, Utah
Medical School
: Case Western
Hobbies
: being a dad (not much time for other interests or answering emails)
Why Stony Brook Medicine?
: My wife told me to find a residency by the beach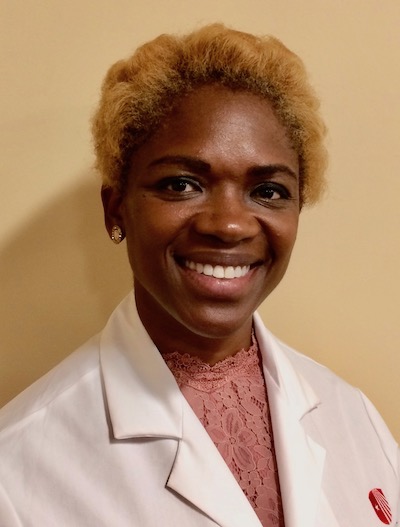 Zara Bartley-Hernandez, D.D.S.
Hometown
: Spanish town, Jamaica then Newark, DE
Dental School
: (and General practice residency) University of North Carolina at Chapel Hill
Hobbies
: traveling with my family, book club, aviation, learning new languages and trying different cuisines
Why Stony Brook Medicine?
: Stony Brook Dental Anesthesiology is the most well rounded residency. It's the perfect combination of hospital, and office based anesthesia. Not to mention, it's location on beautiful Long Island!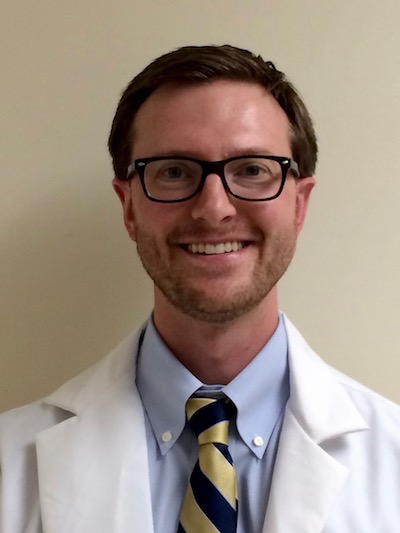 David Guthrie, D.M.D.
Hometown
: Sunnyvale, CA
Dental School
: Harvard School of Dental Medicine
Hobbies
: college football, grilling, reading, being a dad
Why Stony Brook Medicine?
: Dr. Epstein and Dr. Gan have created a program that produces the best-trained clinicians in the country!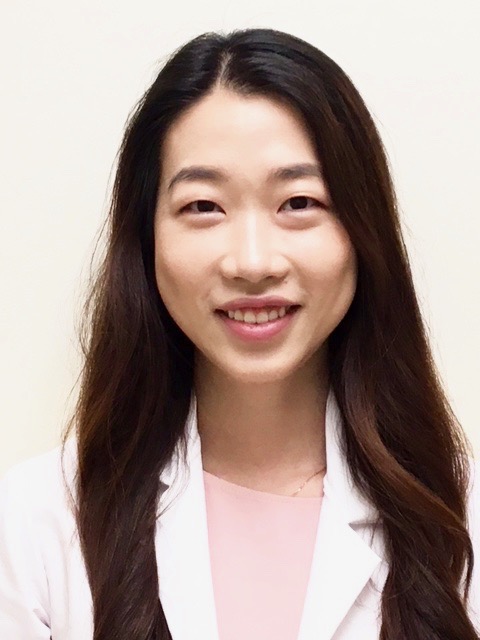 Allison Lee, D.D.S.
Hometown
: Chicago, IL
Dental School
: Loma Linda School of Dentistry
Hobbies
: Eating, coffee, snowboarding & traveling the world
Why Stony Brook Medicine?
: Great residents & great didactic curriculum and opportunities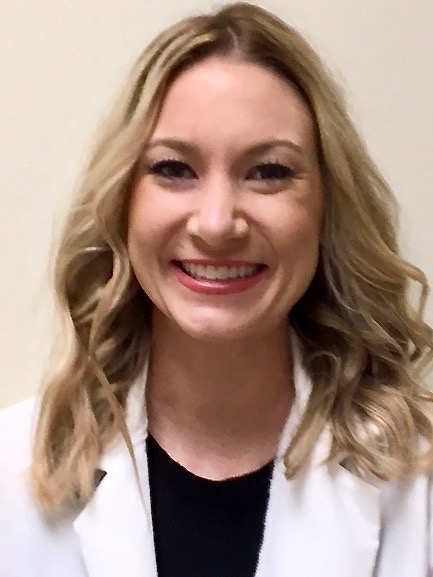 Whitney Saarem, D.M.D.
Hometown
: Reno, Nevada
Dental School
: University of Nevada Las Vegas School of Dental Medicine
Hobbies
: Running, tennis, skiing, and reading mystery novels
Why Stony Brook Medicine?
: I chose SB because I loved the other residents in the program and the beautiful Long Island area

Division Chief's Corner
Urology/Gynecology Anesthesia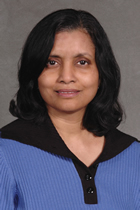 Rishimani Adsumelli, MD
The most important change in the GYN Urology division is in the area of resident education.
Dr. Ursula Landman
has served as Education Director ever since the formation of the Division. She was instrumental in setting up the curriculum with goals and objectives specific to the Division. She also had done a tremendous job of keeping our ACGME compliance requirements at 100%. Now that she works mostly in OB, she will be taking on the responsibility of being the education contact person in the Obstetrics Anesthesia Division. I am grateful for her service to the Division.
Dr. Ana Costa
came forward to take on the role of the Division's Education Director. I truly appreciate her willingness to take on this responsibility. She is working on making some changes to the curriculum based on feedback from the residents. The aim of these changes is to make online resources available to the residents, and to focus on face-to-face 15 min discussions following grand rounds on Wednesdays. Discussions and online material will be targeted to the resident's training level. We are looking forward to improving teaching and learning in our Division, and we appreciate feedback from the residents.
Enhanced Recovery Pathways in the division.
The goals of ERAS programs are to improve surgical outcomes and quality of recovery, and to accelerate the patients' return to normal daily activities without increasing morbidity and mortality rates. With the recent escalation of opioid abuse, the emphasis on the use of multimodal analgesics in the management of perioperative pain is a central tenet to the pathways of enhanced recovery. According to a 2017 report published by the U.S Food and Drug Administration, the probability of chronic opioid use increased with each additional day of medication use after an initial 3-day supply.
Minimally invasive benign gynecological surgeries.
Implementation of enhanced recovery in minimally invasive benign gynecological surgeries is progressing very well. Preliminary results based on the data obtained through the end of December 2017 were presented at our departmental Academic Research Evening. We will share the updated results including the subsequent cases in the near future. Thank you all for being such an instrumental part of implementing the protocols. I do hope that we have become familiar with more tools that help us in minimizing opioid use and its related side effects.
Gyn urological procedures.
We are in the process of formulating and implementing ERAS protocols in these procedures. We will share the information when we finalize the protocols.
Recent Publications:
Dexmedetomidine-Induced Massive Diuresis in a Patient Undergoing Spinal Fusion Surgery: A Case Report and Synthesis of the Literature. Kirschen GW,
Kim E, Adsumelli RSN
. A A Pract. 2018 Aug 6.
Clinical Updates in Women's Health Care: Perioperative Pain Management. Lian X,
Adsumelli R
, Griffin T,
Gan TJ
. ACOG Volume XVII, Number 6, November 2018. This is a monograph published by ACOG, designed as an educational resource to aid clinicians in providing obstetric and gynecologic care. It will be published in the November issue.
Presentations for ASA 2018, October 13-17
A1016 - Evaluation of an Enhanced Recovery After Surgery (ERAS) Program for Minimally Invasive Gynecological Surgery.
Abola RE
, Lian X, Zhang J,
Adsumelli RS, Romeiser J
, Blaber J, Griffin T,
Gan TJ, Bennett-Guerrero E
.
A4099 - Prospective Assessment of A Preoperative Carbohydrate Beverage as Part of an Enhanced Recovery After Surgery (ERAS) Program for Gynecological Surgery.
Abola RE
, Lian X, Zhang J,
Adsumelli RS, Romeiser J
, Blaber J, Griffin T,
Gan TJ, Bennett-Guerrero E
.
Presentation for American Association of Gynecologic Laparoscopists Congress, Nov 11-15, Las Vegas, NV
Evaluation of an Enhanced Recovery Pathway For Minimally Invasive Gynecological Surgery. Authors: Zhang J, Lian X,
Abola R, Adsumelli R, Romeiser J
, Kim E, Weerasooriya N, Blaber J, Griffin T,
Bennett-Guerrero E.

Rany Makaryus, MD
As the new academic year sets in, we are geared up to restart our Journal Club in September. We will kick-off at 6pm on September 6th at the Curry Club. Our last event in May was a big hit, and we packed the Curry Club train car room till it was standing room only. Don't worry, this time, we have arrangements to take the bigger dining area. Most of us go for the food, some for the company, but the discussions tend to be good as well. This first one will be on a topic that is quite important, but not often discussed, acute respiratory distress syndrome (ARDS). There have been a few shifts in our understanding on the management and treatments for ARDS over the years. We will learn and understand more about this and why these shifts have occurred. Our second-year anesthesia and dental anesthesia residents prepare these topics with help from our faculty, each bringing a unique perspective from their specialized areas of interest. We hope to continue to bring up the latest and greatest articles on topics that are important for our practices. Looking forward to a great restart to our Dinner and Discussions!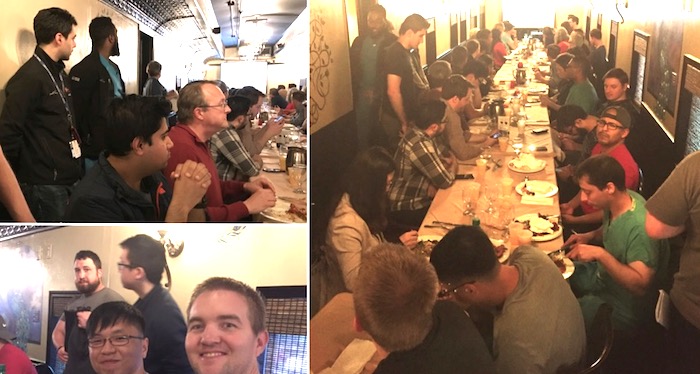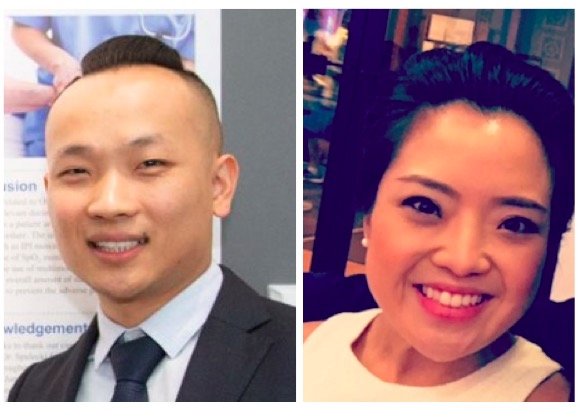 Joseph Gnolfo III, MS, DNP, CRNA
Gary Yam, CRNA
is a new graduate from Buffalo School of Nurse Anesthesia. Previously, Gary was a CTICU nurse here at Stony Brook Medicine.
Gahae (Christine) Yun, CRNA
is a new graduate from Boston College School of Nurse Anesthesia. Her past experience was in MICU at New York Presbyterian. Christine has also been a NYC teacher and clinical nursing instructor!!

Welcome New Anesthesia Techs
Melissa Day, CRNA
Please join me in welcoming
Lorena Hamilton
,
Liliana Taveira
, and
Sarabeth Burke
to the Anesthesia Department as Anesthesia Technicians. Lorena joins us from Medical Center Hospital in Odessa, Texas where she worked as an Anesthesia Technician the past 2 years. Liliana started working at Stony Brook Medicine in the dietary department and then went to North Shore Institute to become a Certified Nursing Assistant. She has been working on 15N for the past 2½ years. Sarabeth has been a Certified Nursing Assistant for the past 8 years having worked on 15N and most recently Child Psy.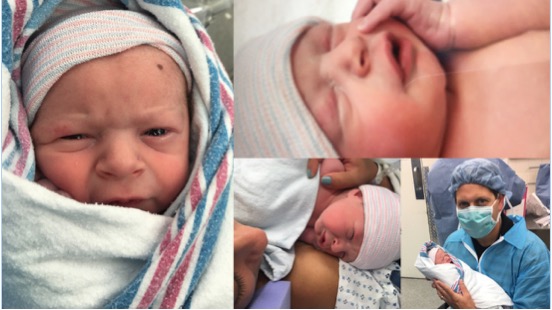 Rany Makaryus, MD
"Third Time's a Charm"
On Friday, August 24, 2018, the Makaryus household welcomed the newest addition to the family. Gabriel was born at 0811 that morning, APGARS were 9 & 9, but when I checked, he seemed to have all 10 fingers and 10 toes. His older siblings, James and Anastasia, are both very excited to have someone else that they can boss around. Both mom and baby are doing well, but sleep seems to be elusive at the moment (who needs sleep anyway?!). Gabriel has been welcomed with much excitement and love, and we all appreciate the support given us. Thank you to all who accommodated their schedules and made call changes so that I could have some time with this little guy. Here are some pictures to prove this event occurred, but just in case, I'll fill out whatever paperwork is necessary as well!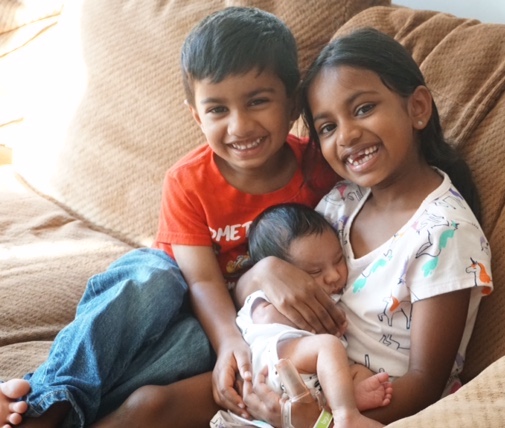 Ruchir Gupta, MD
My wife and I welcomed our new son, Aarav Gupta, at 5:45 am on August 8. Mom and baby doing well!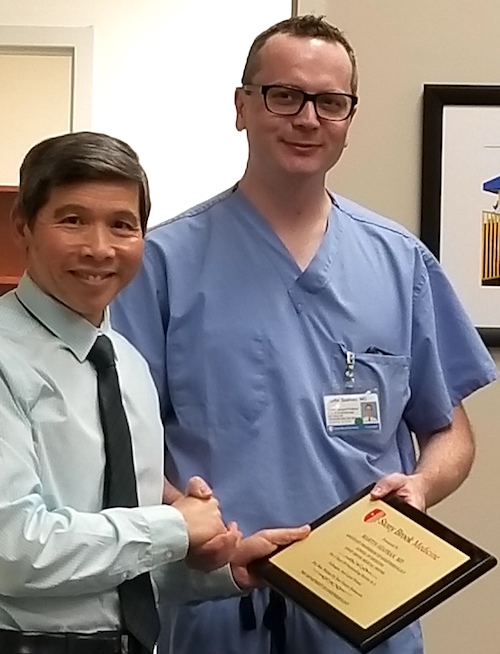 We bid a fond farewell to
Dr. Martin Szafran
. Dr. Szafran, who joined the department in October 2012, is moving to Chicago and will work at Dupage Valley Anesthesia. Best wishes!
Dr. Kentaro Sugimoto

has been a Visiting Scholar in our department for the last year and a half. He and his family are now headed back to Japan. We wish them the best in all of their future endeavors!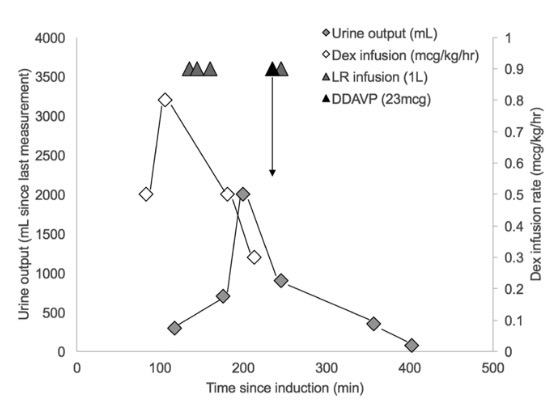 James P. Dilger, PhD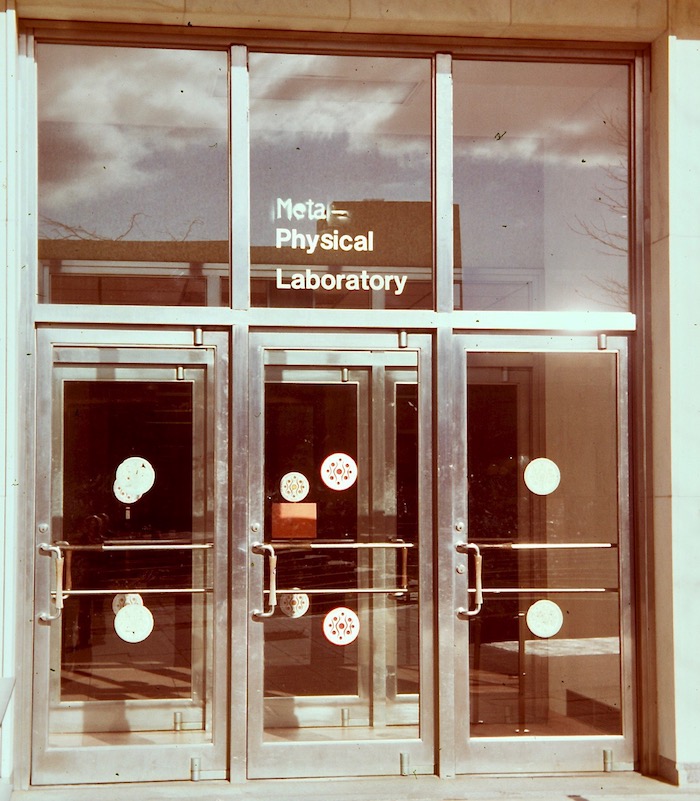 Monthly Muscle Chillaxant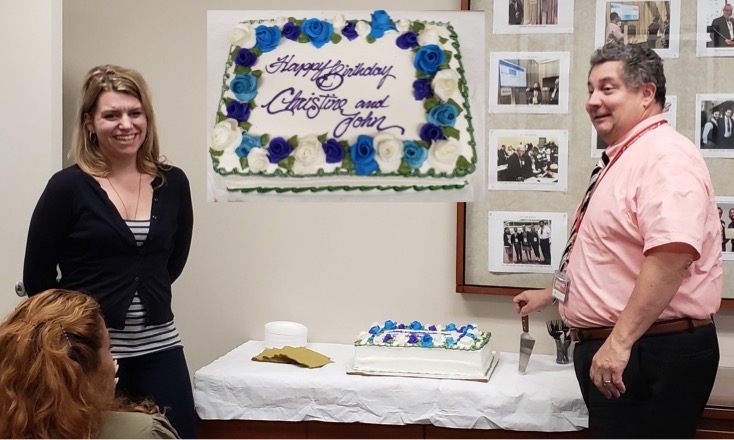 SleepTalker, the Stony Brook Anesthesiology Newsletter is published by the Department of Anesthesiology
Stony Brook Medicine, Stony Brook, NY
Tong Joo Gan, M.D., M.H.S., F.R.C.A., M.B.A., Chairman
Editorial Board: James P. Dilger, Ph.D.; Stephen A. Vitkun, M.D., M.B.A., Ph.D.; Marisa Barone-Citrano, M.A.; Richard Tenure, M.D.