| | | |
| --- | --- | --- |
| Volume 30 Number 4 | Stony Brook, NY | < October 2018 > |
| | | |
Alumni Cocktail Reception at PGA 2018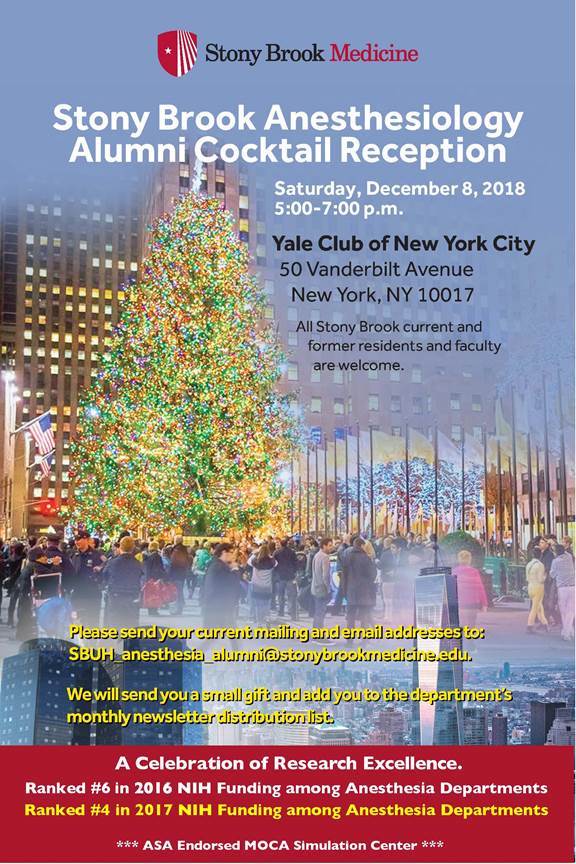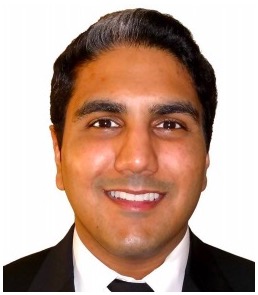 Marco Palmieri, DO
Amit Kaushal, MD
joined our department in September. Dr. Kaushal is a board certified anesthesiologist with a fellowship in interventional pain medicine. Dr. Kaushal completed his anesthesiology residency at Rutgers – New Jersey Medical School in Newark, NJ and his fellowship in Interventional pain medicine at Ichan School of Medicine at Mount Sinai West (formally known as St. Luke's-Roosevelt) in Manhattan, NY.
Dr. Kaushal believes in a multi modal approach to pain medicine. He specializes in minimally invasive treatments for chronic low back and neck pain, joint pain, cancer related pain as well as complex pain syndromes such as complex regional pain syndrome, chronic headaches, and neuropathic pain.
Dr. Kaushal utilizes image guided techniques such as fluoroscopy and ultrasound to perform state of the art procedures, which include epidural injections, sympathetic blocks, regional nerve blocks, radiofrequency ablations, joint injections, and spinal cord stimulators.
We are pleased to have Dr. Amit Kaushal join us here at Stony Brook Anesthesiology!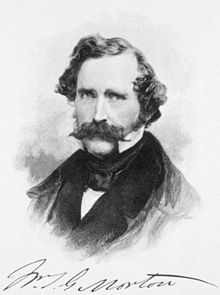 Wed. October 3.
Dr. TJ Gan
will chair the Faculty Meeting at 7:00 am in Lecture Hall 5, Level 3.
Wed. October 10. Residents will present their ASA Meeting Medically Challenging Cases at 7:00 am in Lecture Hall 5, Level 3.
Tue. October 16.
Dr. David Komatsu
from the Department of Orthopaedics will present his research at 4:00 pm in the Family, Population & Preventive Medicine Large Conference Room (L3-067).
Thurs. October 18.
Journal Club
will be held at 6:00 pm in the HSC Level 3 Galleria.
Wed. October 24.
Dr. Justina Lekhraj
will present her Senior Grand Rounds at 7:00 am in Lecture Hall 5, Level 3.
Wed. October 31.
Dr. Rishimani Adsumelli
will chair the the QA meeting at 7:00 am in Lecture Hall 5, Level 3.

STARS: STaff Appreciation and Recognition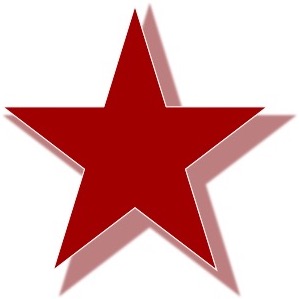 Patient comments about our Ambulatory Surgery Center staff from the Press Ganey questionnaires (compiled by Marisa Barone-Citrano, MA):
Anesthesia/Anesthesiologist: Great experience w/anesthesiologist - explaining everything and making comfortable prior to surgery
Anesthesia/Anesthesiologist: No pain during injection of needles. Seamless recovery.
Anesthesia/Anesthesiologist #1.
Dr. Paul Willoughby
wonderful.

The NYS Department of Health and the American College of Obstetricians and Gynecologists, District II has invited
Dr. Ellen Steinberg
to serve on the New York State Maternal Mortality Review Board. The goal of this Board is to confirm the causes of pregnancy-related mortalities in NYS and identify actionable strategies for prevention. Congratulations!
Governor Andrew M. Cuomo announced that the NYS Department of Health has awarded
Dr. Jun Lin
a
Peter T. Rowley Breast Cancer Grant
. This grant, one of only 7 such awards this year, amounts to $360,000 and will be used to support Dr. Lin's project "Effects of Anesthetics on Lung Metastasis in Mouse Models of Breast Cancer". Congratulations!
Dr. Michelino Puopolo
has been awarded a grant from the Department of Defense for his project "SCI-Induced Hyperexcitability of Nociceptors and Development of Chronic Neuropathic Pain". Support is $500,000 in direct costs for three years. Congratulations!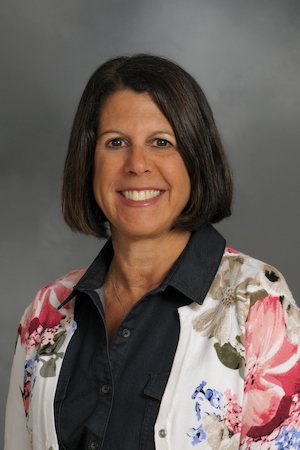 Welcome new Anesthesia Techs
Melissa A. Day, MS, CRNA, CCRN
Please join me in welcoming Faryal Shahid and Taryn Adderley-Martinez to the Anesthesia Technician team. Faryal started working in Labor and Delivery as a Hospital Attendant in October 2017 and most recently as a Certified Nursing Assistant. She has a Doctor of Veterinary Medicine degree and most recently completed her Bachelor of Science in Health Science with a concentration in Environmental Health and Safety. Taryn has been a Medical Technician/Assistant since 2009 having worked in a medical office as well as orthopedic office setting. She has also worked as an Emergency Room Technician at Long Island Jewish Hospital. Welcome!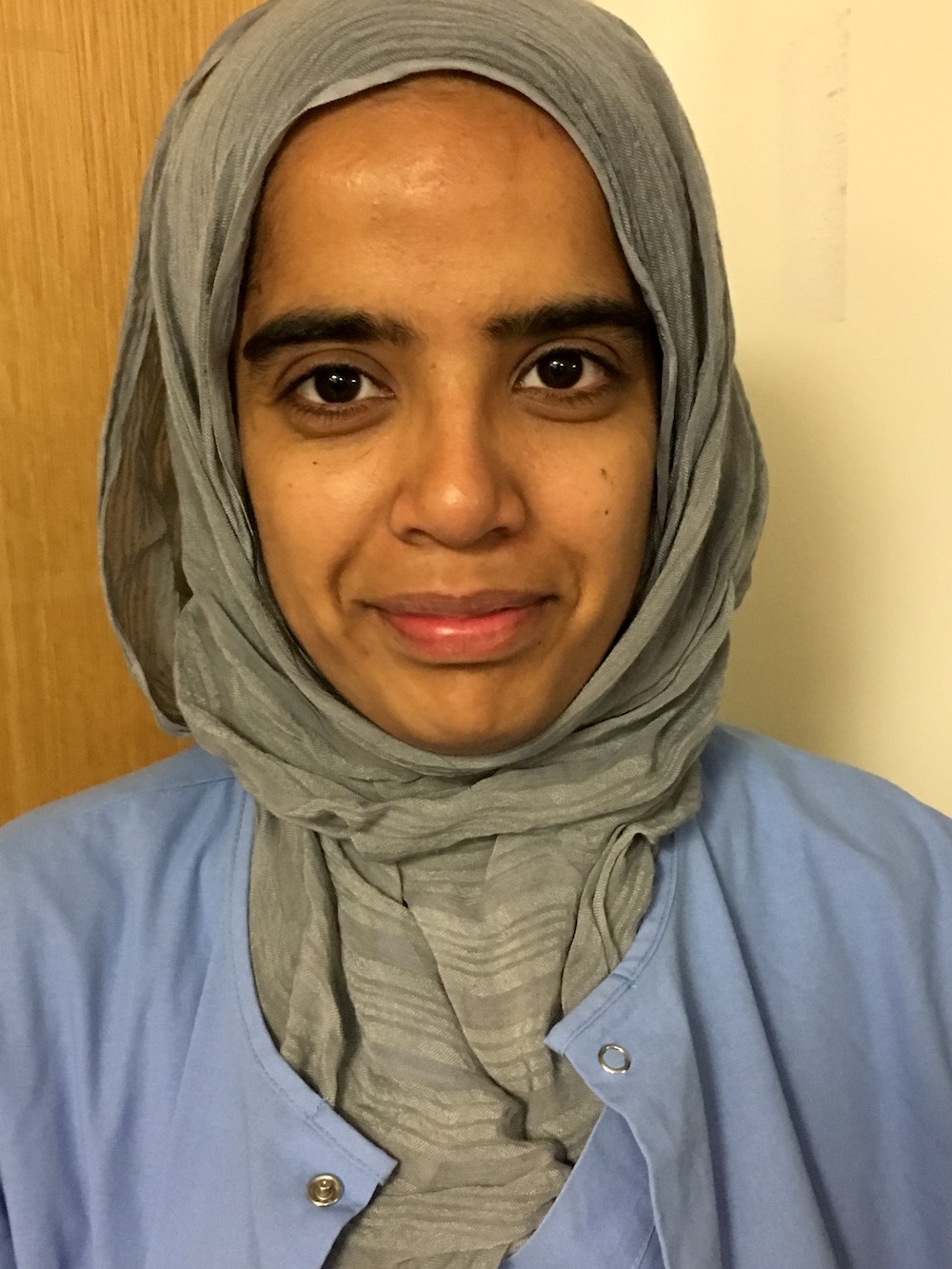 Department members will be making presentations and moderating sessions at the annual meeting of the
American Society of Anesthesiologists
. The meeting will be held in San Francisco from October 13-17.
Please visit our Presenters while you are at the ASA meeting. And, don't forget to take photos of department members standing in front of posters! We can use these in November's issue of
SleepTalker
, on our website and in the library display case.
Medically Challenging Cases
•
Al Bizri E, Lekhraj JS, Oleszak SP
. Complex Airway Management And Lung Isolation In A Patient With Unilateral Vocal Cord Paralysis And Bilateral Neck Dissection
•
Al Bizri E, Sanchez CA, Andraous WF
. Complex Airway Management During Transoral Resection Of Cervical Spine Chordoma
•
Lee MH, McInerney H, Saunders TA, Adsumelli RS
. Symptomatic Intrathecal Hematoma Following An Uneventful Epidural Blood Patch For An Obstetric Patient With Post-dural Puncture Headache
•
Escobar DP, Richman DC, Wang M
. Airway Management of Lower Paratracheal Mass
•
Khalili M, Tsai K, Andraous WF
. Awake Tracheostomy In A Dyspneic Patient With Airway Obstruction Caused By A Supraglottic Tumor
•
Mouch CM, Oleszak SP
. Post Traumatic Stress Disorder After Anesthesia And The Approach To A Patient With A Difficult Airway Refusing Awake Intubation
•
Yau G, Oleszak SP
. Airway Management Of Patient With Goiter & Anterior Mediastinal Mass Undergoing Lower Extremity Surgery
•
Yau G, Azim SA, Steinberg ES
. Atypical Postpartum Headache: PDPH Or Preeclampsia?
•
Khalili M, Tsai K
. Iatrogenic Pneumothorax Associated With Blind Insertion Of Nasogastric Feeding Tube
•
Al Bizri E, Landman UN
. Anesthesia Management Of Parturient With Pseudotumor Cerebri And Lumboperitoneal Shunt For Cesarean Section Utilizing Combined Spinal Epidural Technique
•
Vojdani R, Khalili M, Adsumelli RS, Azim SA
. Coronary Vasospasm: Implications For Treatment Of Cardiac Arrest During Anesthesia
Poster Presentations
•
Izrailtyan I, Poppers JS, Kowal RA, Zabirowicz E, Nie L, Romeiser JL, Gan TJ, Bennett-Guerrero E
. Perioperative TEE Continuous Quality Improvement Program
•
Gupta R, Romeiser J, Denoya P, Setaro J, Page CR, Kitterle S, Gan TJ
. Enhanced Recovery After Surgery Program Shortens Hospital Length of Stay and Reduced Opioid Consumption in Colorectal Surgical Patients
•
Gupta R, Rizwan S, Romeiser J
. Survey of ERAS Provider Practices Across North America and Europe
•
Smith J, Probst S, Calandra C, Davis R, Sugimoto K, Nie L, Gan TJ, Bennett-Guerrero E
. Enhanced Recovery After Surgery Program in Patients Undergoing Lumbar Fusion
•
Gupta R, Romeiser J, Gan TJ
. Survey Related to the Fasting Experience Prior to and after Implementation of an Enhanced Recovery Pathway
•
Abola RE, Lian X, Zhang J, Adsumelli RS, Romeiser J, Blaber J, Griffin T, Gan TJ, Bennett-Guerrero E
. Prospective Assessment of A Preoperative Carbohydrate Beverage as Part of an Enhanced Recovery After Surgery (ERAS) Program for Gynecological Surgery
Oral Presentations
•
Abola RE, Romeiser J, Rizwa S, Gupta R, Bennett-Guerrero E
. Randomized Controlled Trial of Sugammadex versus Neostigmine for Reversal of Neuromuscular Blockade: Impact on Measures of Early Postoperative Strength
•
Abola RE, Lian X, Zhang J, Adsumelli RS, Romeiser J, Blaber J, Griffin T, Gan TJ, Bennett-Guerrero E
. Evaluation of an Enhanced Recovery After Surgery (ERAS) Program for Minimally Invasive Gynecological Surgery
Workshops
•
Stellaccio FS
. Workshop on Management of the Difficult Airway Including Simulation
Panel
•
Gan TJ
. Developing an ERAS Protocol that Works for your Institution: Tips for Success
Refresher Course
•
Gan TJ
. Enhanced Recovery Strategy – Principles and Practice
PBLD at Society for Pediatric Anesthesia (ASA Subspecialty Meeting)
•
Tateosian V, Khmara K
. Bronchoscopy and Laparoscopic Abdominal Surgery on infant with Pierre Robin and Tetralogy of Fallot: Averting Airway Compromise and Heart Failure

Medical Student Anesthesia Interest Groups
Ursula Landman, DO, FAOCA

The Stony Brook Anesthesia Interest Group met on Monday September 17 and the NYIT-COM Anesthesia Interest Group met the following day. I presented an introduction to the field of anesthesiology as a specialty to both groups. If attendance at these meeting is a good indicator (50 at SB and 70 at NYIT-COM), then there is definitely a strong, continuing interest in Anesthesiology. I look forward to future meetings with these students! Let me know if you wish to share your enthusiasm about some aspect of anesthesiology with these students.



What's New on the Internet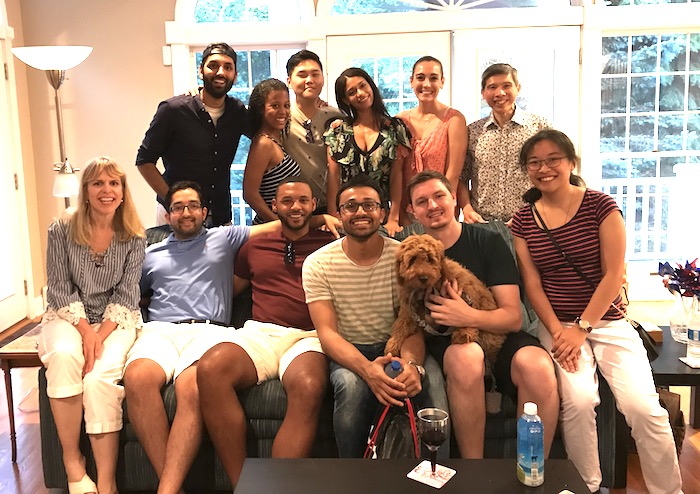 James P. Dilger, PhD
For those of you who do not surf Stony Brook Anesthesiology's web pages on a daily basis, I thought I'd point out a few recent updates and some new pages.
Dr. Joy Schabel
spent time over the summer to update the
Residency Program Page
. The "all-day education days" is a novel feature of our program and we have highlighted it. We have included testimonials from past residents (some of whom are currently attendings in the department). Resident wellness, a topic of great interest to prospective residents, is also emphasized. Please let Joy know if you have any ideas about how to improve the presentation or content.
Speaking of resident wellness ...
Dr. Tracie Saunders
was asked by
Dr. TJ Gan
to create a site that describes the department's activities that promote the wellness of everyone in the department. "Oh, and the site should have a catchy acronym", he said! After consulting some Millennials (including her daughter), Tracie settled on
🔥 IT'S LIT 🔥
. The expression has a checkered history but it currently signifies intense fun and excitement! (Does "wellness" convey excitement? Not so much!) The department's aim is to strike work-life balance, fitness, health, and coping skills for all members of our department. With the help of
Dr. Neera Tewari
, we completed the acronym:
Individuals
Together
Socialize
Laugh
Inspire
Think

Please visit the
🔥 IT'S LIT 🔥
page and let us know what you think!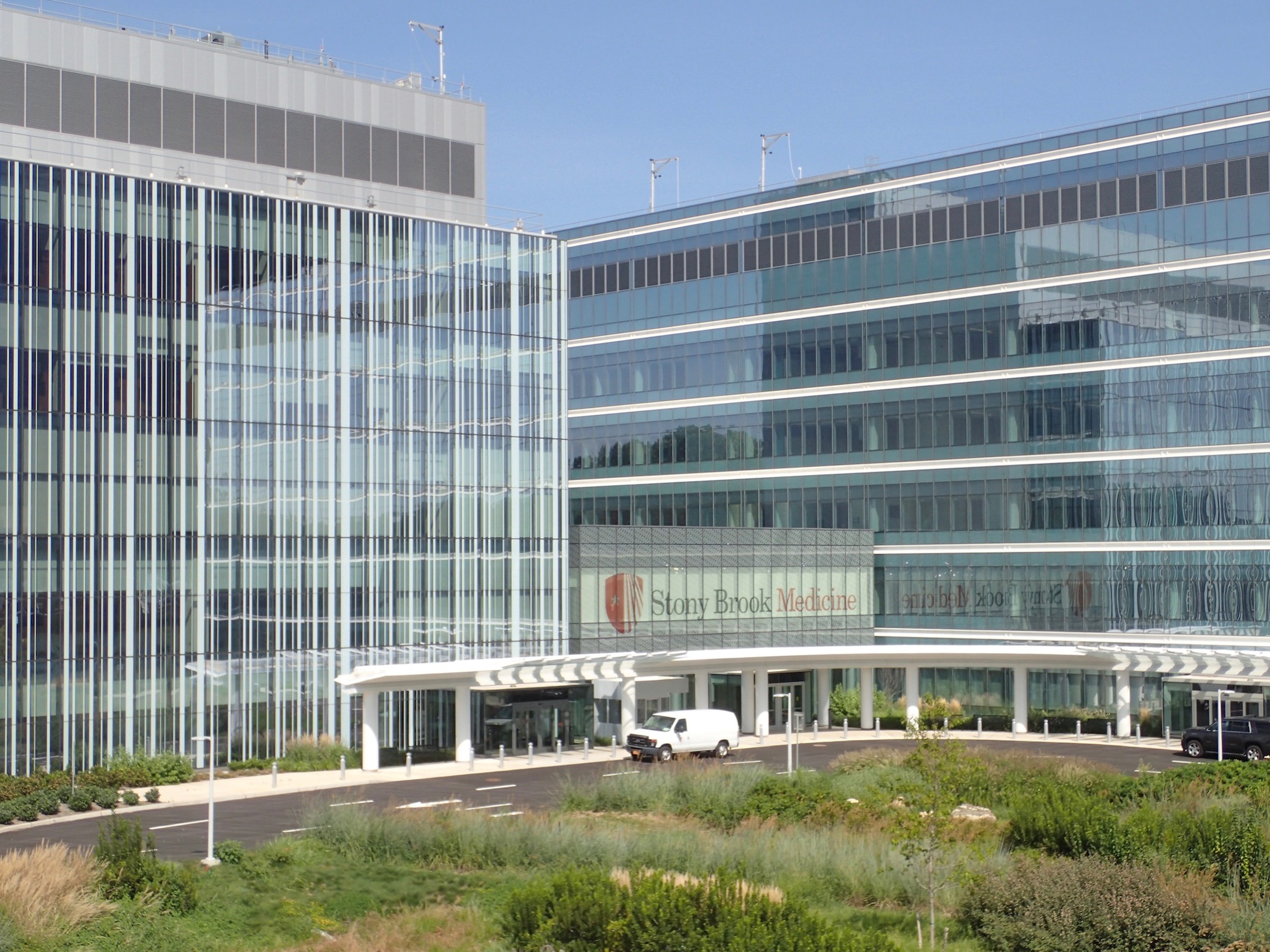 Do you know of an anesthesiologist looking for a faculty position? If so, direct him or her to our new
Physician Career Opportunities
page. A link to it is in the top menu of all the department's pages. With a picture of the new buildings, the page describes the upcoming needs of the department and links to the descriptions of the currently available positions (three of them, currently). Please pass this site along to anyone you think might be interested.
Schedules. This isn't new at all, but I often wonder whether people are aware that OnCall, Rotation and Conference schedules are available in a
mini-portal
format that works well with mobile screens. In fact, when it comes to the OnCall schedule, it is updated in real time when
Ms. Christine Fogarty
makes entries. This means you don't have to wait until the full schedule is compiled and sent by email. Give it a try if you get a chance.
Finally, its a work in progress, but the CRNAs have their own
staff page
. The structure is there; we
just
need to post photos for the 50+ CRNAs in the department!

Global Medical Brigades - My Experience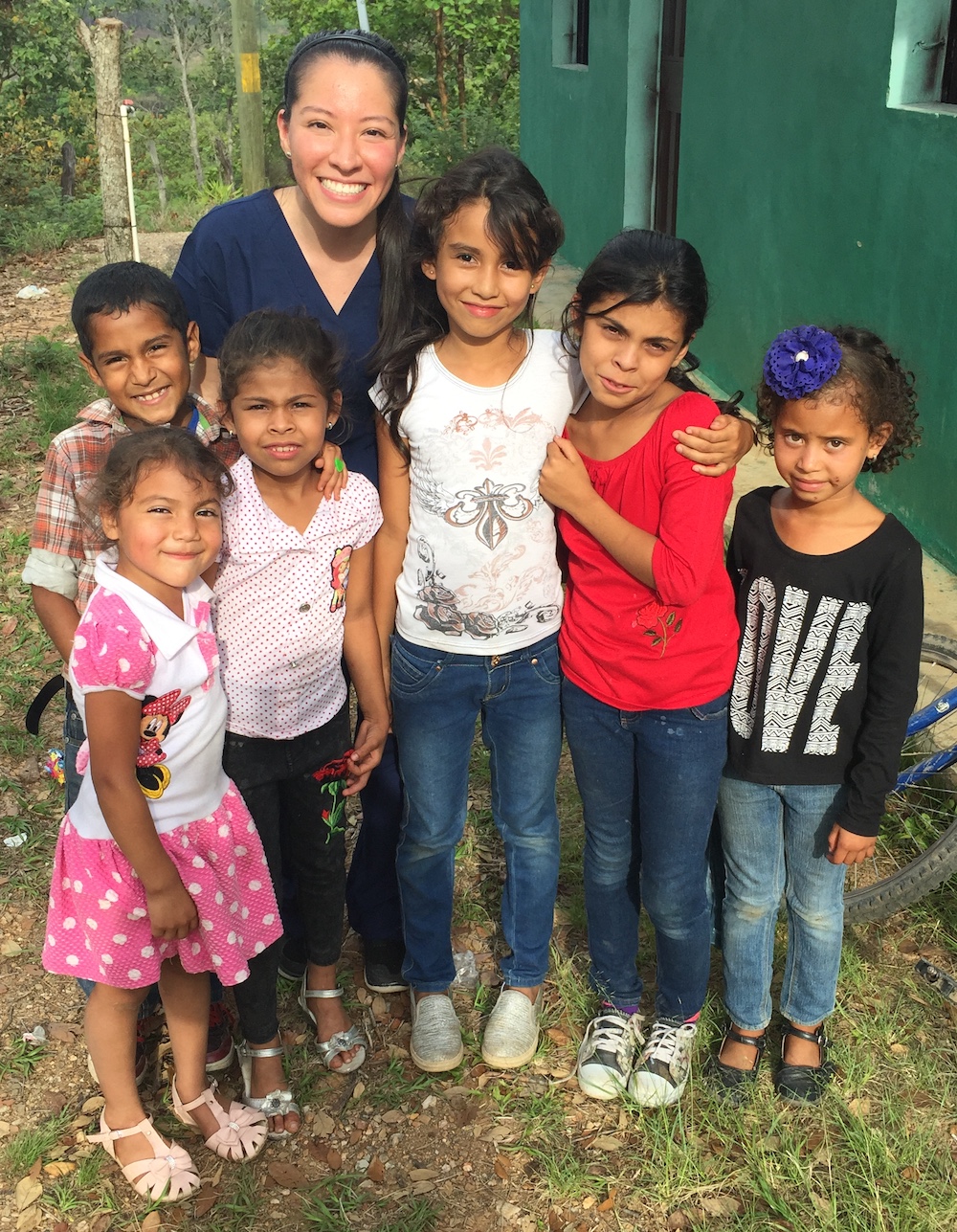 Maria Gomez
Editor's note: Maria Gomez is a SBU senior studying biology and doing research in the Kaczocha lab.
I recently traveled to Talanga, Honduras as a student volunteer with the Stony Brook University chapter of Global Medical Brigades. Global Medical Brigades is an international organization in which students and medical professionals work in under-resourced communities in Honduras, Panama, Nicaragua, and Ghana to develop sustainable health systems. The team set up a clinic at the community grade school, using different classrooms for different stations such as triage, doctor consult, dentistry, optometry, gynecology, children's charla, pharmacy, and data informatics. Of the 32 students who volunteered, 4 are Spanish speakers, myself included. Each station had at least one Spanish speaker, whether it be a student or Honduran translator. Because I am bilingual, coming from a Hispanic background, I had no problem communicating directly with and understanding the locals.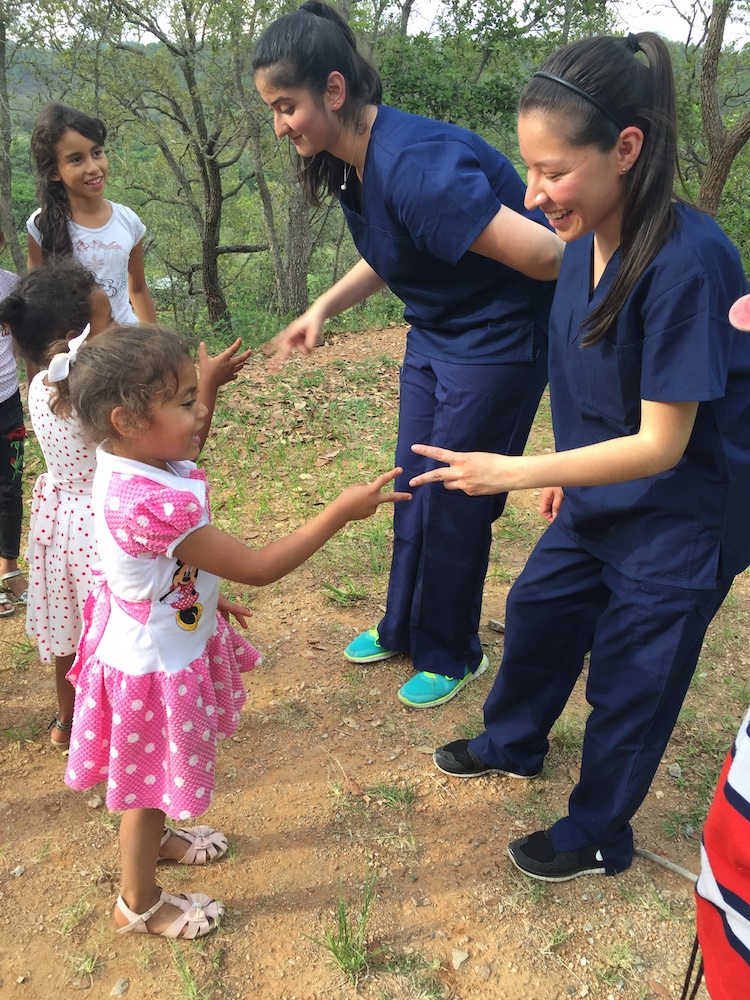 The triage station was where the most student patient interaction occurred. We took patients' vital signs, evaluated their medical and family history, and addressed any primary complaints they wished to discuss with the physician. During doctor consults, we students shadowed physicians as they met with patients and learned about chronic and acute illnesses that were being diagnosed. Patients who requested to see a dentist and/or optometrist proceeded to those stations. Students assisted the dentist in comforting patients and passing tools or holding the patient's head during procedures such a fillings and tooth extractions.
The optometry station was very hands on and personally one of my favorites. My colleagues and I performed vision tests for farsightedness and nearsightedness, and under the optometrist's guidance, provided glasses for those patients without astigmatism. A few students observed a physician perform pap smears, and many of the students assisted in the pharmacy by filling medications and sorting prescriptions for the pharmacist to review and distribute to each patient. We also entered each patient's information into the Global Brigades database. This allows the organization to track sustainability and improvement of a community throughout the years.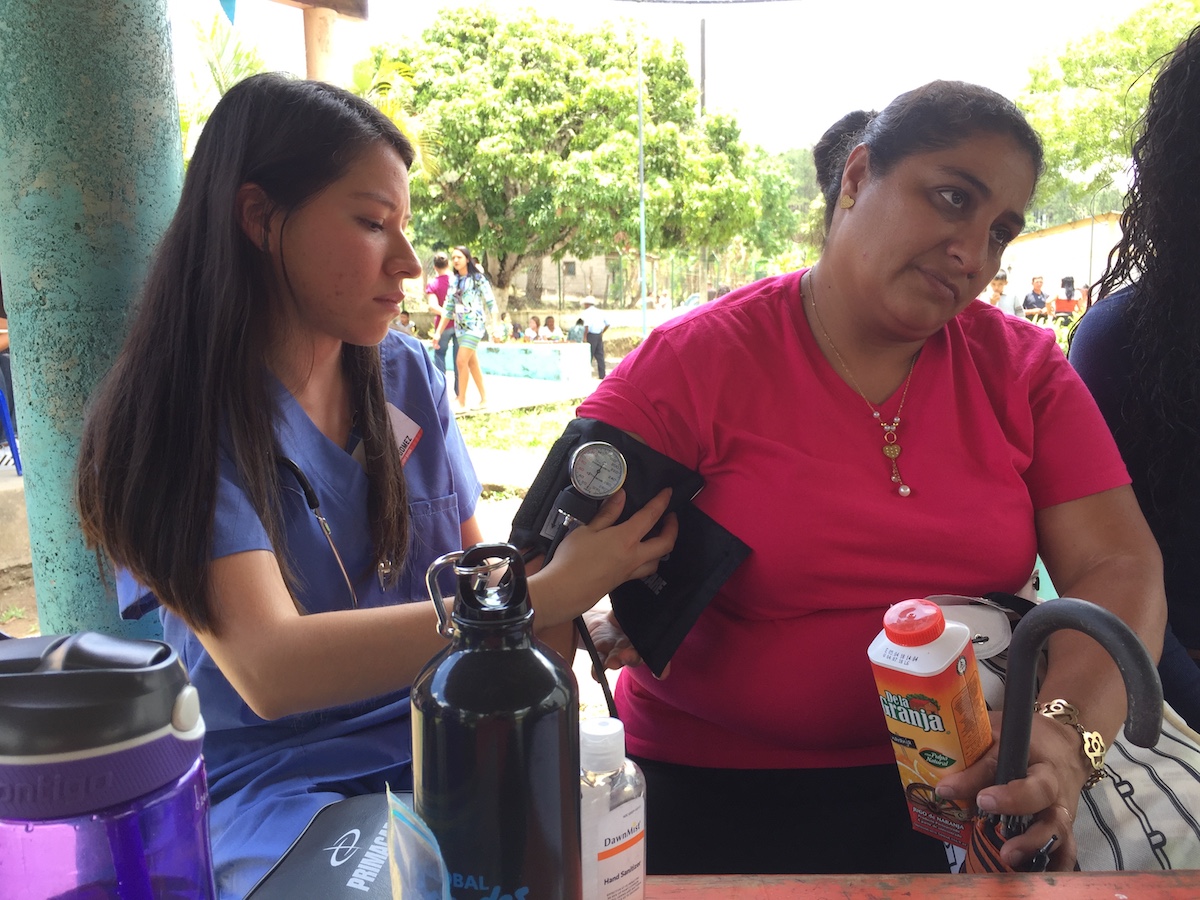 Finally, students participated in children's charla. Charla in Spanish means a talk or informal lecture, and students specifically taught children about dental hygiene and how to brush their teeth and floss. This station, along with the optometry station, were the most interactive, and really required a Spanish speaker to be present at all times. Charla really impacted me. In the US, most people do not even think twice about dental hygiene; children are taught how to brush their teeth at such an early age that it becomes second nature to us. Teaching children dental hygiene for the very first time such as how to brush their teeth, how often to brush, and not sharing toothbrushes, was a very eye-opening experience because dental hygiene is essential to basic overall health. I tried to be very interactive and enthusiastic at the children's charla by singing songs about brushing and dancing with my colleagues with the hope that these children will see how important yet fun maintaining good hygiene can be.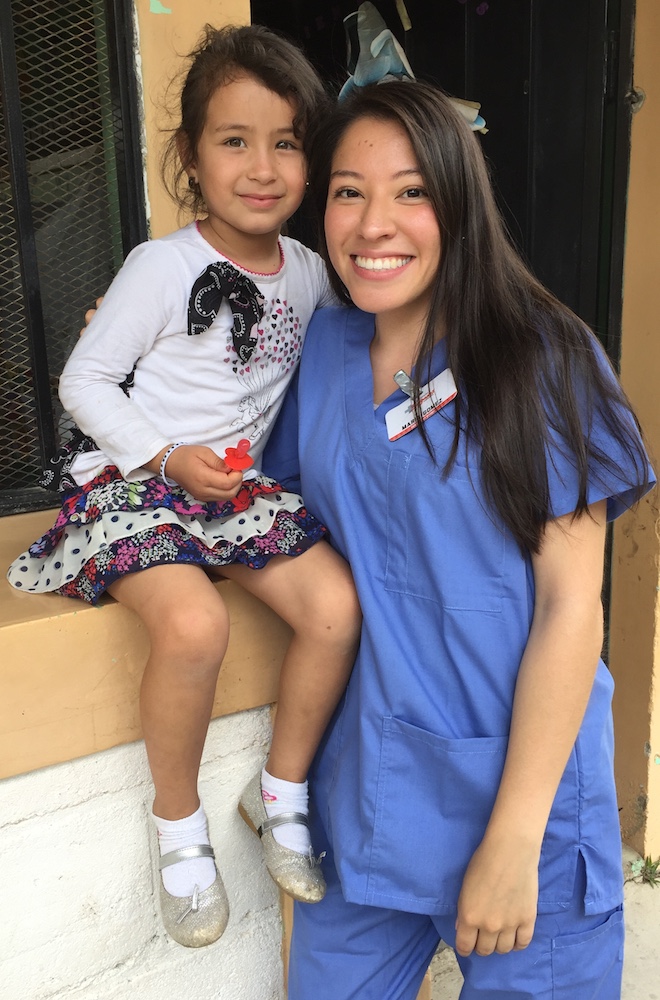 The clinical portion of the brigade solidified my desire to practice medicine as a physician in the future. Providing medical care to patients who otherwise lack access to healthcare was a very heartwarming and fulfilling experience. After speaking to so many patients and community members, I realized how large an impact Global Brigades has on each community; the locals continuously expressed their gratitude to and for the students, doctors and volunteers who work to make these clinics possible.
The best part about Global Brigades and being a volunteer is seeing first-hand the small changes implemented in a community towards becoming sustainable in healthcare. These changes are very crucial because progressively, communities will be able to reduce illnesses and complications among their community members. I was extremely inspired by the physicians I worked with and was very proud of all of the efforts put forth by my colleagues and the SBU chapter of Global Medical Brigades. I will continue to work on pain research in the Kaczocha lab, and I plan to volunteer on another brigade next spring.

Society for Airway Management Meeting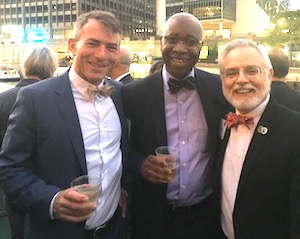 Francis Stellaccio, MD, FASA
September is not only the end of summer, the beginning of fall, but the month in which the Society for Airway Management (SAM) has its annual meeting. The largest meeting of leading airway experts from all over the world. This year's meeting was held in Chicago, Home of the Cubs, the Bears, deep pan pizza, al Capone, great architecture, and the headquarters of SAM.
The venue for the meeting was the Palmer House, considered the longest continuously operating hotel in America and, according to one legend, the birthplace of the "chocolate brownie" -- a dessert suitable for ladies attending the Chicago World's Columbian Exposition in 1893.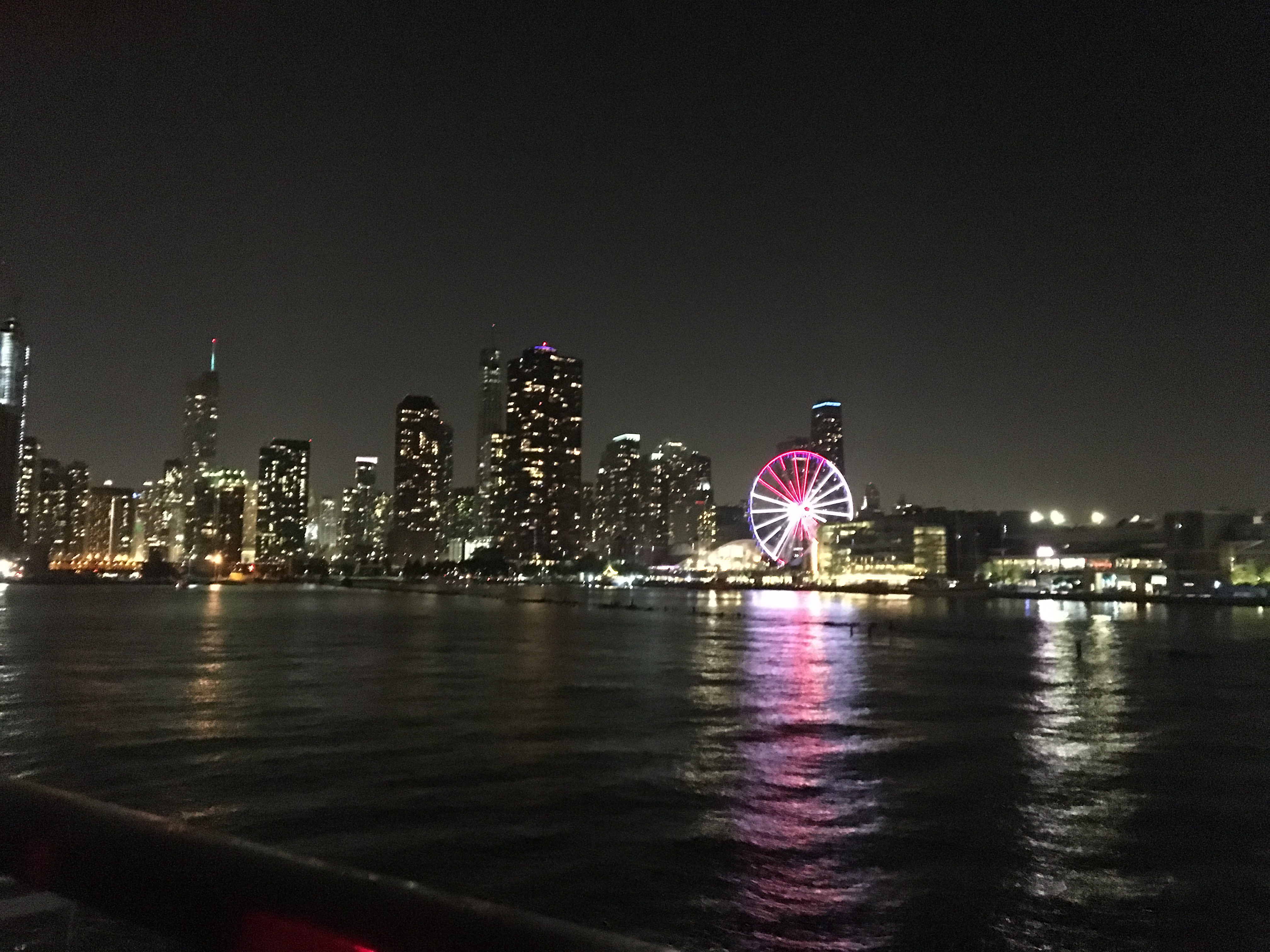 There were lectures by not only anesthesiologists, but also by emergency room physicians, pulmonologists, ENT surgeons, critical care physicians, CRNA's, and paramedics. The topics ranged from pediatric versus adult airway management, prehospital airway management, airway management in the emergency department, airway management in the ICU , FONA - Front of neck airway, eFONA - emergency Front of neck airway, video versus direct laryngoscopy, ultrasound and the airway, the "most challenging" airway cases, etc. There were pro con debates, poster presentations and award ceremonies.
Of course, there were lectures on the most important paper written on airway management so far it this century: 4th National Audit Project (NAP – 4) from the Royal College of Anaesthetists and the Difficult Airway Society concerning major complications of airway management in the UK March 2011.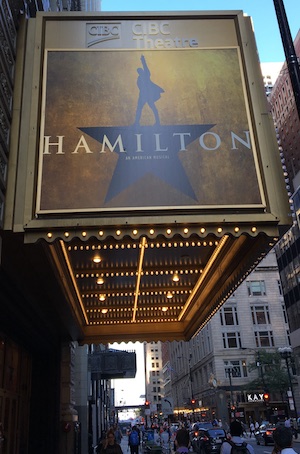 The social event of conference was a dinner dance boat ride and architectural tour of Chicago. A truly wonderful event and one which I highly recommend when visiting Chicago. My personal event highlight was seeing the Broadway show
Hamilton
– incredible.
I hope to see everyone at next year's combined SAM and Difficult Airway Society 's meeting: the
World Airway Management Meeting
(WAMM) in Amsterdam November 13-16 , 2019, affectionately dubbed the "WAMMSTERDAM" meeting.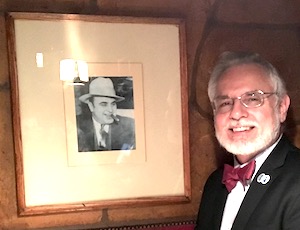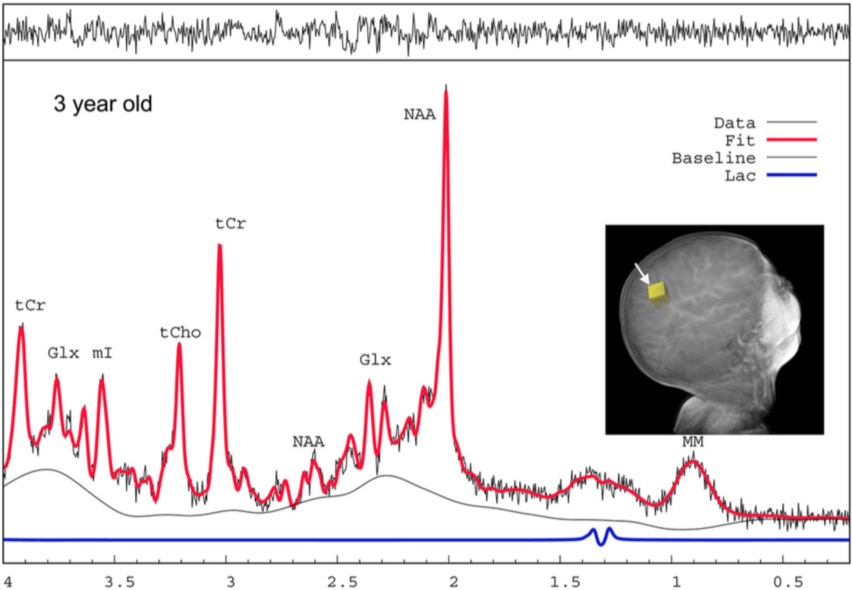 James P. Dilger, PhD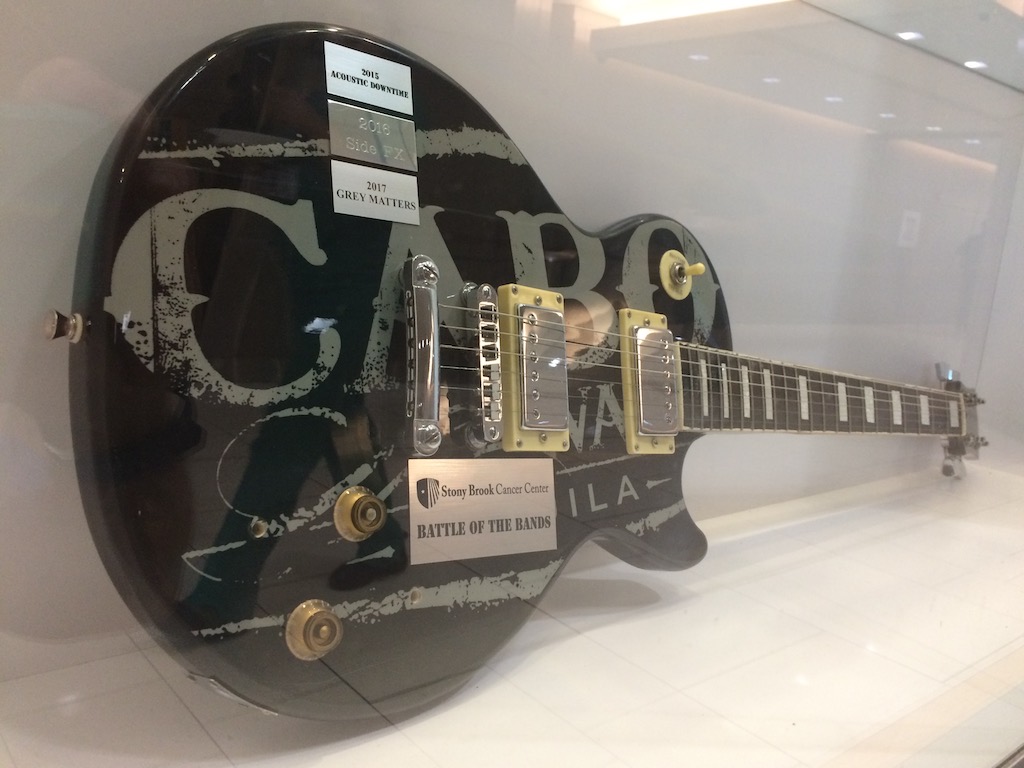 James P. Dilger, PhD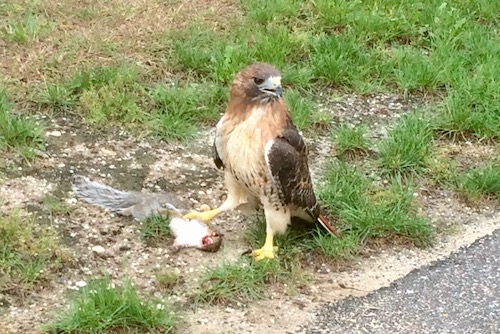 SleepTalker, the Stony Brook Anesthesiology Newsletter is published by the Department of Anesthesiology
Stony Brook Medicine, Stony Brook, NY
Tong Joo Gan, M.D., M.H.S., F.R.C.A., M.B.A., Chairman
Editorial Board: James P. Dilger, Ph.D.; Stephen A. Vitkun, M.D., M.B.A., Ph.D.; Marisa Barone-Citrano, M.A.; Richard Tenure, M.D.