| | | |
| --- | --- | --- |
| Volume 30 Number 5 | Stony Brook, NY | < November 2018 > |
| | | |
Alumni Cocktail Reception at PGA 2018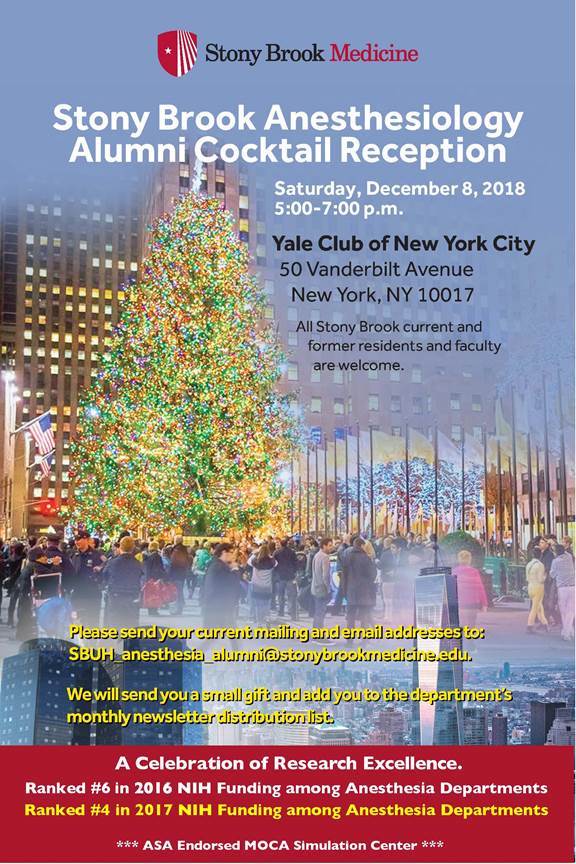 Wed. November 7.
Dr. TJ Gan
will chair the Faculty Meeting at 7:00 am in Lecture Hall 5, Level 3.
Wed. November 14.
Dr. Martin Griffel
will present Grand Rounds at 7:00 am in Lecture Hall 5, Level 3.
Wed. November 21.
Dr. Joseph Caballero
will present his Senior Grand Rounds at 7:00 am in Lecture Hall 5, Level 3.
Tue. November 20.
Dr. Martin Kaczocha
will discuss some new research ideas at 4:00 pm in the Family, Population & Preventive Medicine Large Conference Room (067)
Wed. November 28.
Dr. Rishimani Adsumelli
will chair the QA Conference at 7:00 am in Lecture Hall 5, Level 3.

STARS: STaff Appreciation and Recognition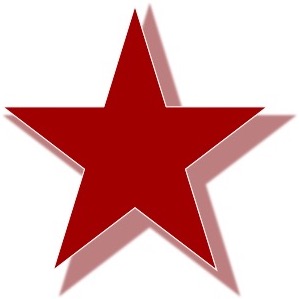 Dr. Marco Palmieri received a letter from a patient at the Pain Center
I am a retired RN, a patient of your for the past 3-4 years. I recently was hospitalized at St. Catherine's in Smithtown and am currently on Home Care for daily wound dressing changes.
During the past month, I have dealt with many agency's up-front staff. Non can compare to your
Diane Santangelo
who I speak to regarding procedures, appointments, prescription issues, etc., including any questions I have. She is, by far, the most compassionate, empathetic, caring, kind, responsive, understanding, professional, knowledgeable up-front staff I have dealt with currently and during my hospital stay and after-care needs. I believe that Diane is someone that you should be proud to have as a member of your staff. There should be more Diane's in the healthcare field.
Patient comments about our Ambulatory Surgery Center staff from the Press Ganey questionnaires (compiled by Marisa Barone-Citrano, MA):
Thank you to anesthesiologist for making the call not to put my leg itself to sleep or numb it.
Dr. Eleanor Romano
was wonderful.
Excellent human quality
They are competent people & caring people. Even after surgery, the anesthesiologist looked to see how I was doing.
The ambulatory surgical center is very organized. The entire staff is proficient and caring. This is my second experience at the facility and both times the experiences were good.
This was the first procedure at this location (I've had surgeries at Main Hospital) but not at Ambulatory Surgery and I was VERY impressed - EVERYONE was so pleasant, nice, professional & the whole experience was a good one. No hesitation to have next one done now.

Joseph Gnolfo III, MS, DNP, CRNA
I would like to welcome the newest members of the Stony Brook Anesthesia team of CRNAs
Dorothy Gozdziak
and
Cassandra Jones
. Both Dorothy and Cassandra are new graduates from Columbia University. Dorothy Gozdziak's educational background includes a Bachelor of Science in Political Sciences/Sociology from Stony Brook, Juris Doctorate from Thomas M. Cooley Law School, Bachelor of Science in Nursing from Stony Brook, and a Master of Science in Nurse Anesthesia from Columbia. Dorothy's clinical nursing experience includes Stony Brook CTICU and Medical Surgical/ Telemetry units. Before pursuing her anesthesia career Dorothy served both educational and practice roles in Law.
Cassandra's educational background includes Bachelor of Science in Biology / Math from Villanova University, Bachelor of Science in Nursing from Thomas Jefferson University, and a Master of Science in Nurse Anesthesia. Cassandra's clinical nursing experience includes CTICU/CTICU step down at Lenox Hill Hospital and the CHF unit at Long Island Jewish Medical Center New Hyde Park. Before pursuing her career in anesthesia Cassandra studied veterinary medicine at TUFTS University.
Welcome to Stony Brook Anesthesia Dorothy and Cassandra!!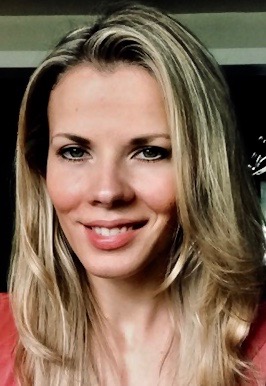 Welcome New Anesthesia Techs
Melissa Day, CRNA
Please join me in welcoming welcoming
Stephen Barbieri
and
Tara Stone
to the Anesthesia Technician team!
Stephen started his initial position at Stony Brook Hospital as the Equipment Manager in SICU and 18N for about 6 years. He then became a telemetry technician on 18N where he worked for over 2 years before joining the Anesthesia Technician team on September 20, 2018.
Tara started her initial position 5/9/13 at Stony Brook Hospital as a Hospital Attendant for about a year then became a CNA, working on 14 south. Shortly after, she transferred to the ASC as a CNA where she worked beside us for over 3 years.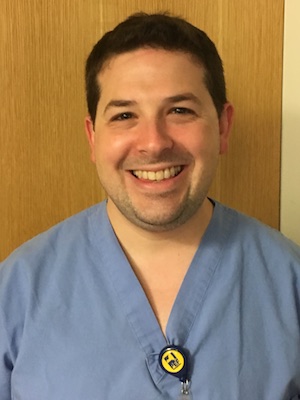 Stony Brook Dental Anesthesia Residency: 10th Anniversary
Ralph Epstein, DDS, Program Director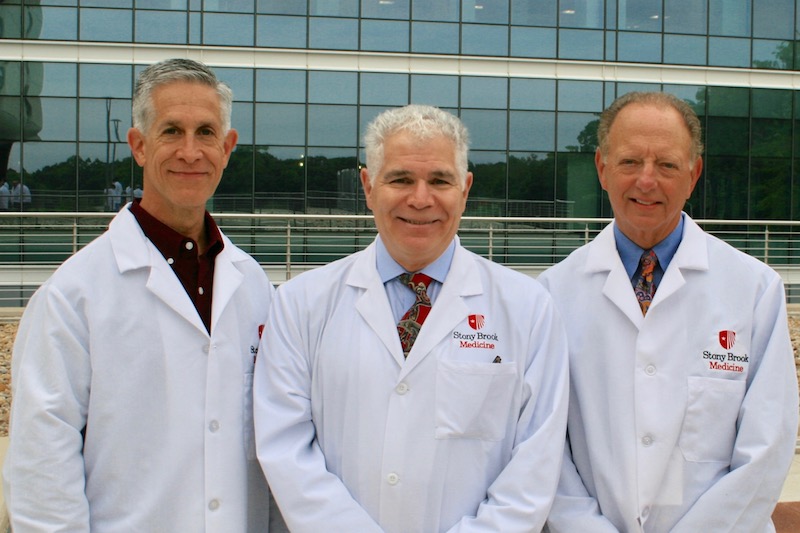 While sitting down to write this article about our Stony Brook Dental Anesthesia Residency program, I have had the chance to reflect on the 10-years of our program. The task involved with the creation this program and its evolution to what we are today has been enormous. We would not be where we are today if it wasn't for the many professional educators, administrators and support staff at Stony Brook University Hospital and the Stony Brook School of Dental Medicine. To all of these people who were and are currently involved with its existence, THANK YOU! When writing an article like this it is essential to recognize those administrators that took the initial risk and gave us the support that was so indispensable. The challenge when mentioning people by name is that I may unintentionally forget to mention important people who were involved with this process. If I have done so, please excuse my lapse in memory. The initial idea of this residency program was that of our current Chief of the Division of Dental Anesthesiology,
Dr. Robert Reiner
. Through many conversations with Dean Barry Rifkin and the Chairman of the Department of Anesthesiology,
Dr. Peter Glass
, the dental anesthesia residency program came to be. These three people are most responsible for the inception of our program.
When Dr. Reiner called me to discuss the position of program director and look at the possibilities of what Stony Brook could develop I took notice of the excitement to start this residency program. It reminded me of the enthusiasm that existed in the initial years when the School of Dental Medicine first opened its doors. Dr. Reiner and I developed the program with the help of
Dr. Ellen Steinberg
, the program director for the physician anesthesia residency program. Our residents joined with the physician anesthesia residents in both their didactic and clinical training.
Dr. Martin Boorin
soon joined us and has provided us with his clinical expertise in the operating room and office-based venues. He has also been exceedingly instrumental in supervising our division journal clubs and simulation sessions. The collegiality that exists between the physician and dental anesthesia residents along with the physician and dental anesthesiologists is significant and is one of the chief reasons that makes the Stony Brook Dental Anesthesiology Residency program one of the most outstanding programs in North America.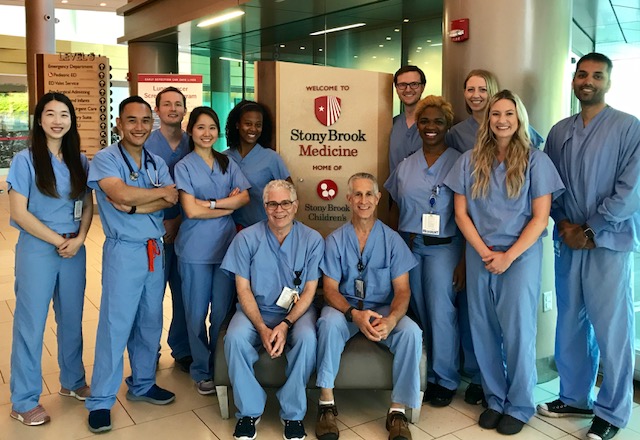 We soon realized that our residents required additional time to learn the foundation of medical knowledge before being placed in an OR by themselves. With this in mind, we worked with Dr. Debra Cinotti in creating 4 General Practice Residency (GPR) positions with a "Medical Track." This proved so successful that it was one of the formative reasons in the support and expansion of CODA accredited training to three years. We are forever grateful to Dr. Cinotti for her support and her creativity in making the GPR Medical Track work so well.
When Dr. Glass informed us that he was leaving Stony Brook, the Division faculty had significant anxiety as to who would be appointed the new Chairman of the Department of Anesthesiology and how accepting he/she would be of the dental anesthesia residency. We were overjoyed when we learned of
Dr. T.J. Gan's
appointment because of his many years of working with Dr. Glass when they were both at Duke. Since Dr. Gan's tenure at Stony Brook began we have become even more excited about our future and our ability to grow as a residency and a full-fledged Division in the Department of Anesthesiology at Stony Brook.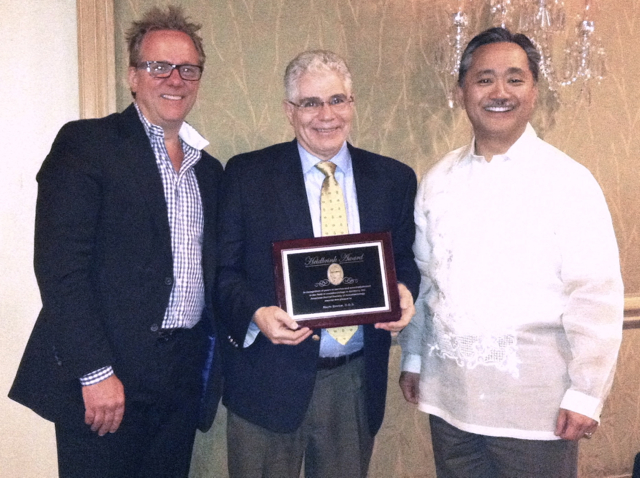 In more recent times, we are extremely lucky to have Dr. David Lam as the Chairman of the Oral and Maxillofacial Surgery Department. With Dr. Lam's appointment there was a restructuring of departments and dental anesthesiology became a Division within the Department of Oral and Maxillofacial Surgery. Dr. Lam came to Stony Brook from the University of Toronto where dental anesthesiology is a well-respected discipline. In addition, due to Dr. Lam's expertise in head and neck cancer surgery, our dental anesthesia residents are getting the ability to administer anesthesia for more head and neck procedures on patients who present with multiple medical comorbidities. Dr. Lam has been extremely supportive of our division and along with Dr. Gan they have advanced our ability to start clinical research.
The main goal of our residency program is to educate residents to become the best dental anesthesiologists possible and to provide the best clinical care imaginable to patients who come to any of the clinical facilities of Stony Brook Medicine. With the addition of the dental anesthesia residency we have helped increase the number of children and patients with special needs being treated under the banner of Stony Brook Medicine. Although the waiting list is still too long and unacceptable we have helped shorten the list and provide much needed care to many patients in Suffolk County.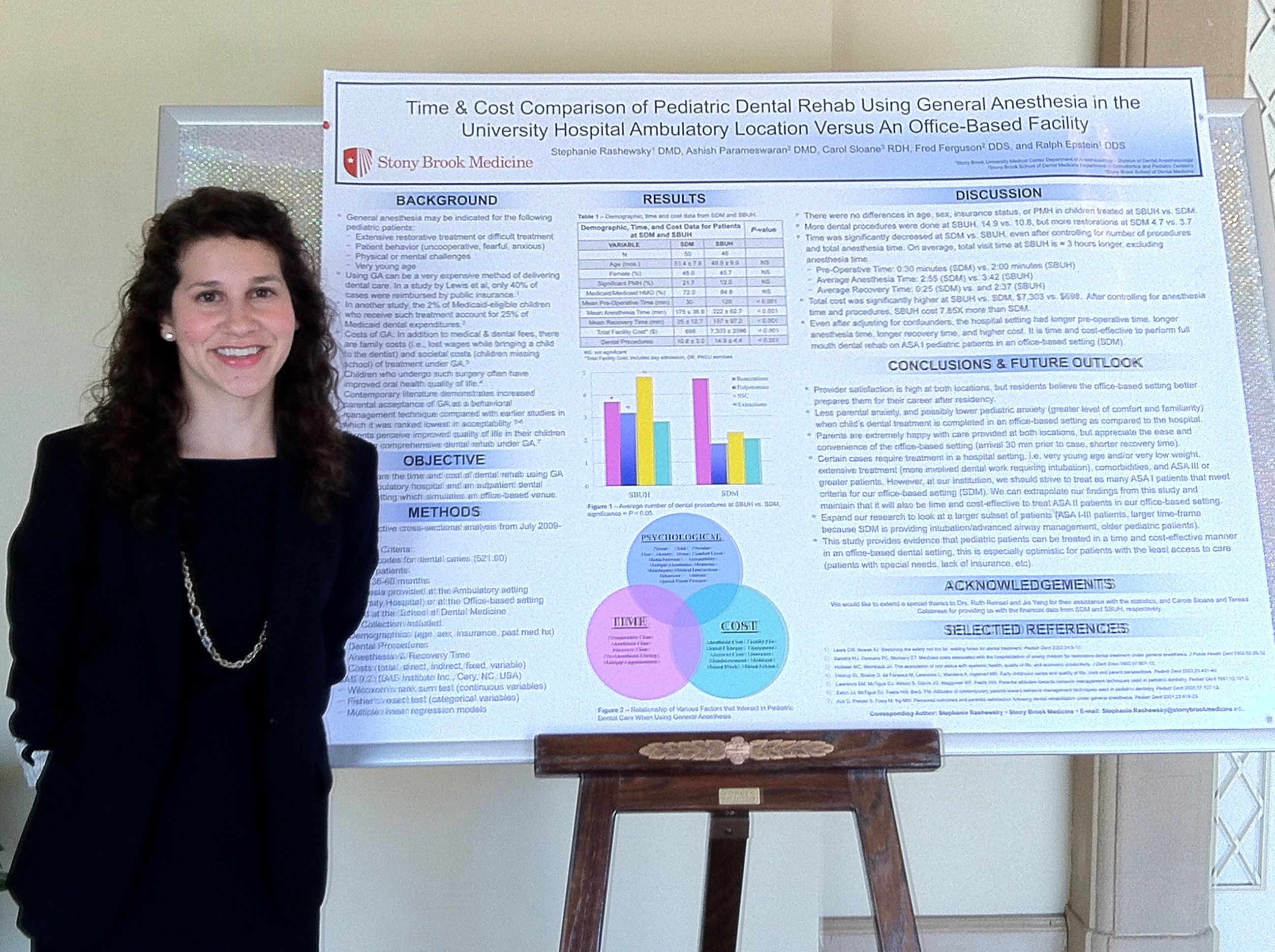 As many of you know, annual changes are a mainstay of our program. With suggestions from our residents the process of change provides improvement in our educational program. Following the retirement of
Dr. Christopher Gallagher
, the program director who took over from Dr. Steinberg and who provided us with excellent support and guidance,
Dr. Joy Schabel
was appointed Program Director for the physician anesthesia residency program. Dr. Schabel and
Dr. Michelle DeLemos
, the Assistant Residency Program Director, have provided us with excellent ideas for change which we have instituted.
Past Graduates:
Since the inception of our program we have graduated 32 residents with a 97% passing rate on the ADBA written board examination. Our graduates are mostly involved with private mobile and fixed-based practices in multiple states in this country and provinces in Canada. Eight of our residents are involved with dental school education or a dental anesthesia residency program. One graduate did a year of research and then went to medical school and is now nearing the end of his anesthesia residency at Duke.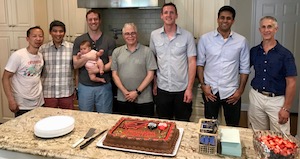 Most Recent Graduates:
On June 30, 2018 we graduated three very fine residents. Dr. Jonathan Bacon moved to Maryland with his wife and child and is at Howard University College of Dentistry where he is starting an anesthesia program for the Department of Pediatric Dentistry and Oral and Maxillofacial Surgery. Dr. Tyler Tomkinson moved to Arizona where he will be closer to his children and joined a private practice dental anesthesia group providing mobile anesthesia to dental patients. Dr. Hasan Zia moved to Texas with his wife and he also joined a private practice dental anesthesia group providing mobile anesthesia to dental patients. We wish these graduates the same good success that our previous graduates have experienced.
New Residents:
Our residents who started in July 2018 graduated from four different dental schools.
Dr. Zara Bartley-Hernandez
graduated from the University of North Carolina School of Dentistry completed a GPR and worked in private practice before coming to Stony Brook.
Dr. David Guthrie
graduated from Harvard School of Dental Medicine and he also completed a GPR and worked in private practice before joining us at Stony Brook.
Dr. Allison Lee
graduated from Loma Linda University School of Dentistry and has now joined us at Stony Brook.
Dr. Whitney Saarem
graduated from the University of Nevada, Las Vegas School of Dental Medicine and moved to Suffolk County to join us at Stony Brook.

As we enter the second ten years of our residency program, I am extremely happy to know that we have the continuing support of our current administration at the School of Dental Medicine. Under the leadership and support of Dr. Truhlar we have seen our program grow and continue to be one of the most desired dental anesthesia residency programs in North America.


Medically Challenging Case for the ASRA Pain Medicine meeting, San Antonio, Nov 15-17
•
Vojdani R
,
Iskander A
. Bilateral Supraclavicular Nerve Block for Bilateral Upper Extremity ORIF Surgery


Abstracts for Society for Neuroscience meeting, San Diego, Nov 3-7
•
Makaryus R
,
Yu M
, Chen K, Boyd M,
Enikolopov G
. Multiple neonatal anesthesia exposures suppress neuronal proliferation in the adult rodent hippocampus
•
Puopolo M
,
Lauzadis J
,
Lu Y
. Inhibition of transient receptor potential vanilloid type 1 (TRPV1) receptor by serotonin in dorsal root ganglia neurons

Dr. Ruchir Gupta's new book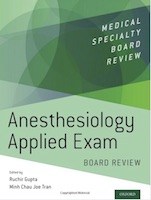 In mid-November, you will be able to purchase "Anesthesiology Applied Exam Board Review", edited by
Ruchir Gupta
and Minh Chau Joe Tran. The book contains 39 Oral Exam Cases and 6 OSCE Clinical Scenarios. Several members of the department, including current Residents and graduated Residents, contributed chapters to the book. Congratulations to all!
•
Gupta R
. General: Obesity/ difficult airway
•
Na Javeed S
,
Kogan A
. General: The Asthmatic Patient
•
Gupta R
, Glassman S, Gupta A. General: Renal Transplant
•
Gupta R
. Endocrine: Thyroidectomy 
•
Gupta R
. Orthopedics: Hip Replacement in Aortic Stenosis 
•
Kim E
,
Gupta R
. Trauma: The Burn Patient
•
Gupta R
. Trauma: Traumatic Brain Injury 
•
Khmara K
,
Gupta R
. Pediatrics: Tetralogy of Fallot 
•
Gupta R
. Thoracic: VATS (one lung ventilation)
•
Gupta R
. Cardiovascular: Aortic Dissection 
•
Gupta R
. Cardiovascular: Carotid Endarterectomy
•
Gupta R
. Additional Topics: Cardiac 
•
Gupta R
, Cadogan M, Vickers B. Additional Topics: Pediatrics
•
Gupta R
. Additional Topics: Neuro 
•
Gupta R
. Additional Topics: Pain Management 
•
Gupta R
. Additional Topics: Neuraxial Anesthesia/anticoagulation
•
Gupta R
. Additional Topics: Critical Care

Chinese Pioneer of Epidural Labor Analgesia — Dr. Guang-Bo Zhang
Francis S. Stellaccio, MD, FASA
A few years ago, I was invited to collaborate on a project with Dr. Ling Qun Hu (Founder & Chief Executive Director of No Pain Labor and Delivery - Global Health Initiative, NPLD-GHI) and two other physicians. While doing research on the history of Chinese obstetric anesthesia, Dr. Hu came across a reference to a Chinese physician, Dr. Guang-Bo Zhang, who in the 1960's had done research on continuous epidural analgesia in laboring women; however, he was unable to find any published work by her on that topic in any of the Chinese databases. Over the next few years, not only was Dr. Zhang located and interviewed, but also her research notes and data from 55 years ago were made available for translation for the first time.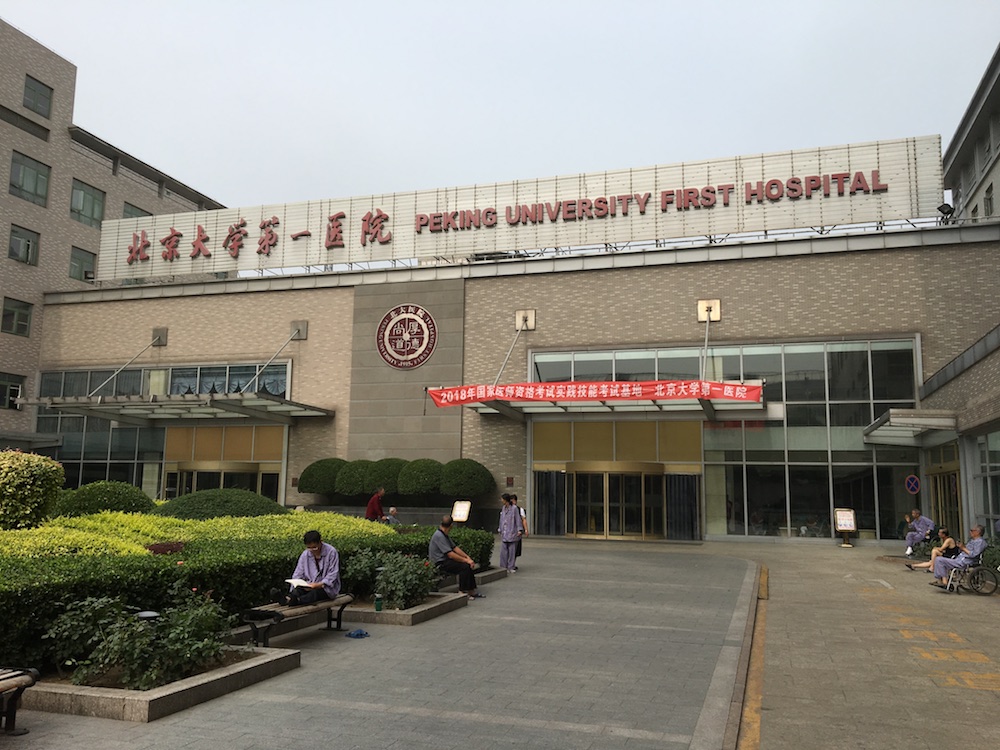 Locally in Beijing, Dr. Zhang's pioneering efforts using neuraxial relief for labor pain were well known among her colleagues at Peking University First Hospital, where she worked for 23 years. Although she did present her results at a 1964 meeting in Nanjing, her research on this topic went unpublished due to the political upheaval that occurred during the Great Proletarian Cultural Revolution (aka Chinese Cultural Revolution, 1966 - 1976).
At a 2016 meeting celebrating the "15th Anniversary of Labor Analgesia Services" held at Peking University First Hospital, Dr. Zhang was awarded a prestigious accolade as "The Chinese Pioneer of Epidural Labor Analgesia" for being the first anesthesiologist to both administer and study the effects of neuraxial labor analgesia in China. The following year at its 49th Annual Meeting, the Society for Obstetric Anesthesia and Perinatology (SOAP) also chose to honor Dr. Zhang for her contributions to obstetric anesthesia.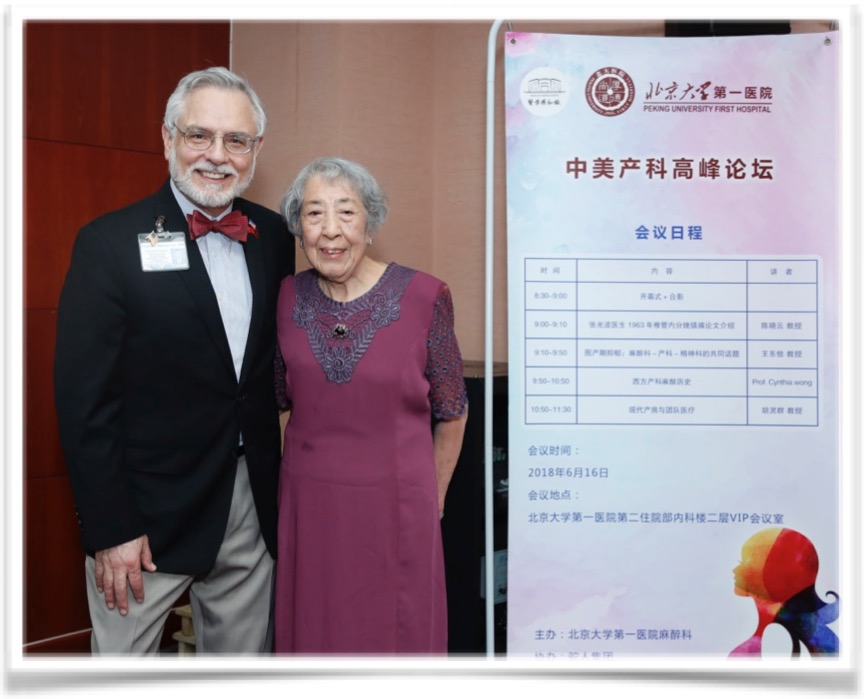 On June 16, 2018, Dr. Zhang was further recognized by her Chinese colleagues for her historic efforts in obstetric anesthesia at the 2018 Sino-American Obstetrics Anesthesia Forum in Beijing. I was extremely fortunate to attend that conference and had the pleasure of personally meeting Dr. Guang-Bo Zhang, who is now 90 years old.
A short biography about her remarkable life, her contributions to the specialty, and a translation of her pioneer research and results in obstetric analgesia from 1963-1964 has just been published in the Obstetric Anesthesiology Section of the
Anesthesia & Analgesia
.
The A&A article
not only brings the international anesthesia community a very interesting story from China, but also highlights parallel thinking in the field of obstetric anesthesiology that occurred in the 1960's. The goal of every dedicated anesthesia provider, whether in the East or in the West, is to bring relief of pain and suffering to their patients through their knowledge and use of anesthesia modalities available to them. The article nicely brings together Dr. Guang-Bo Zhang's personal insights, historical facts, and additional background information. I hope you take the opportunity to read it.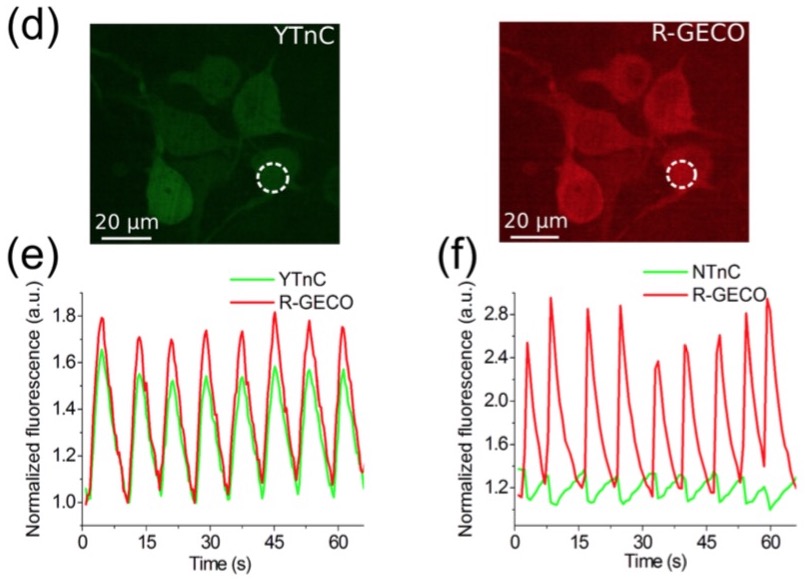 James P. Dilger, PhD

Darcy Halper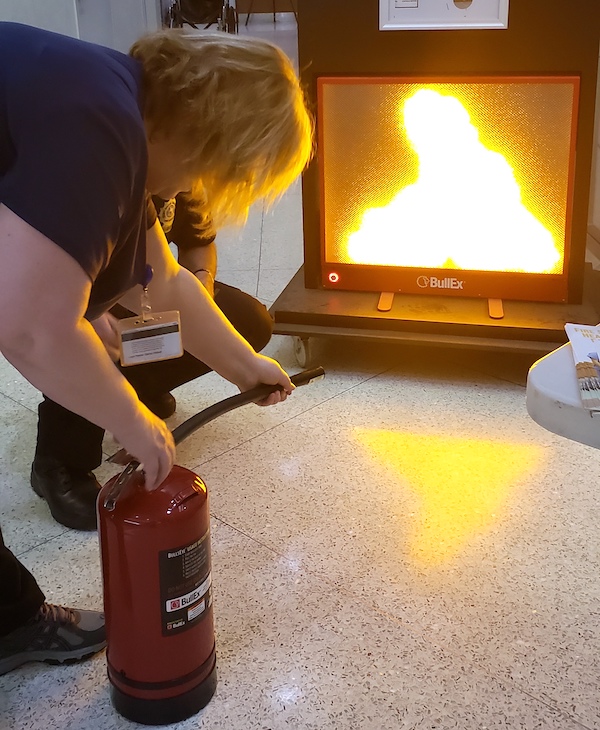 Environmental Health & Safety had a display table earlier this month. I thought it was great that they had this display for 'regular' (non-fire-professionals) people to actually have a hands-on experience with a fire extinguisher. Since elementary school, everyone is taught the basics of fire safety and (hopefully) never has to put these teachings into practice. However, if an emergency ever arises, would someone really know how to handle a fire extinguisher? This gave me the opportunity to actually pick up the device and learn how to operate it quickly and efficiently.

Monthly Muscle Chillaxant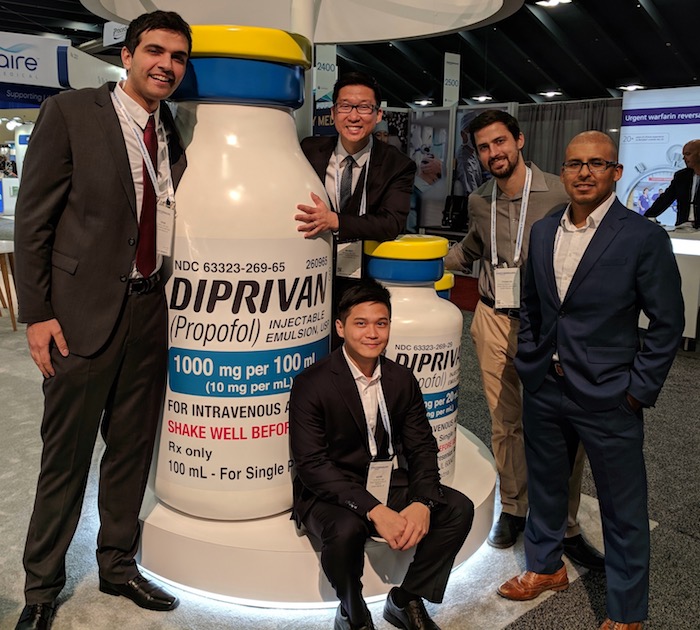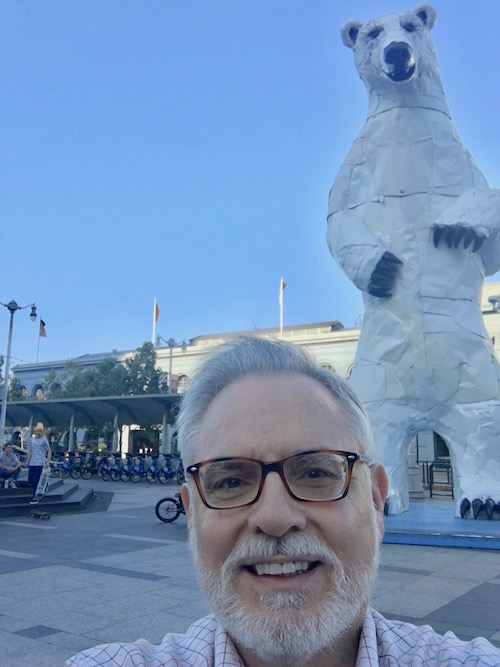 SleepTalker, the Stony Brook Anesthesiology Newsletter is published by the Department of Anesthesiology
Stony Brook Medicine, Stony Brook, NY
Tong Joo Gan, M.D., M.H.S., F.R.C.A., M.B.A., Chairman
Editorial Board: James P. Dilger, Ph.D.; Stephen A. Vitkun, M.D., M.B.A., Ph.D.; Marisa Barone-Citrano, M.A.; Richard Tenure, M.D.