| | | |
| --- | --- | --- |
| Volume 31 Number 4 | Stony Brook, NY | < April 2019 > |
| | | |
Academic Research Evening 2019: Call for Abstracts
Our annual Peter Glass Academic Research Evening offers all of our Department members the opportunity to present their current research. Abstract submission is open to all; Residents, Students, CRNA, Post-doctoral and Faculty. A limited number of abstracts will be accepted for oral presentations. All types of research are welcome including: Original Research, Case Reports, Clinical Concepts & Commentaries. Visit the
Academic Research Evening
webpage to download the abstract gidelines. The deadline for abstract submission is April 5, 2019 by 5:00 pm.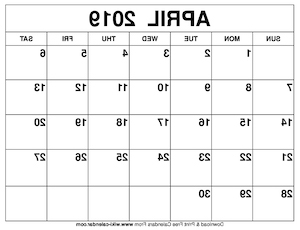 Wed. April 3.
Dr. TJ Gan
will chair the Faculty Meeting at 7:00 am in Lecture Hall 5, Level 3.
Thurs. April 4. Journal Club will be held at the Stony Brook Galleria at 6:00 pm. The topic, Mannitol, will be presented by
Drs. Manuel Lee, Leif Erickson, Anna Kogan
, and
Rany Makaryus
Wed. April 10.
Dr. Andie Smestad
will present her Senior Grand Rounds at 7:00 am in Lecture Hall 5, Level 3.
Tue. April 16.
Dr. Grisha Enikolopov
will present a Research Discussion at 4:00 pm in the Family, Population & Preventive Medicine Large Conference Room (L3-067)
Wed. April 17. Guest Speaker, Dr. Sergio Bergese, will present "Neurophysiology and Practice in Neuroanesthesia: What do we know?" at 7:00 am in Lecture Hall 5, Level 3.
Wed. April 24.
Dr. Deborah Richman
will speak about the recent Medical Mission at 7:00 am in Lecture Hall 5, Level 3.

STARS: STaff Appreciation and Recognition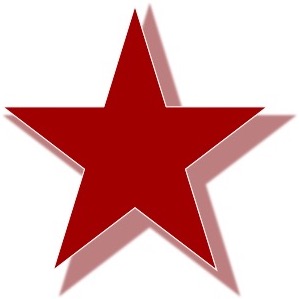 Patient comments about our Ambulatory Surgery Center staff from the Press Ganey questionnaires (compiled by Marisa Barone-Citrano, MA):
Amazing experience, especially
Dr. Barry Florence
the anesthesiologist. Very good
Thank you to
Dr. Andrea Voutsas
and
Melissa Day, CRNA
Dr. Marco Palmieri
and his staff provided exceptional care and compassion - highly recommended –
Kathy Scheriff, NP
, and
Patricia Veltri
were very helpful, and kind.
Both the doctors are top notch examples in this profession. I always felt I was in the best hands possible, thanks to
Dr. Paul Willoughby
.
Dr. Syed Shah
made me feel at ease and comfortable
Anesthesiologist & all the nurses were great! What a beautifully run facility. I couldn't have asked for a more pleasant experience. The anesthesiologist listened to all my concerns and made me feel comfortable & I was not nauseous. I was not groggy coming out of anesthesia.

Dr. Abola appointed Deputy Chief Medical Information Officer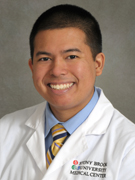 TJ Gan, M.D., MHS, FRCA, MBA
I am happy to announce the appointment of
Dr. Ramon Abola
to the position of Deputy Chief Medical Information Officer, reporting to the Chief Medical Information Officer, Dr. Mathew Tharakan, effective March 1, 2019.
Ramon completed his residency at Stony Brook in 2010. He subsequently joined the Department of Anesthesiology and is a Clinical Associate Professor. Ramon is currently part of the obstetrics, acute pain, and GU/GYN divisions. Ramon's clinical work brings him to Labor and Delivery, the main OR, and our off site locations such as endoscopy & cardiology. He is part of the Gynecology Enhanced Recovery After Surgery (ERAS) team. He became the co-chair of the Anesthesia Quality Assurance Committee in 2017. Ramon has demonstrated a great interest in the intersection of medicine and information technology. He was part of the Cerner Anesthesia EMR implementation and remains a Cerner champion for the department. Ramon has worked with Stony Brook students/residents toward developing a web based smartphone app and creating clinical practice habit reports for the department.
In this new role, Ramon will continue his work to enhance clinical care using information technology. There are four major goals that Ramon would like to address as Deputy CMIO. 1. Providing clinicians with patient data and outcomes to improve quality, 2. Provide clinicians with tools or resources to query the EMR, 3. Improving communication between clinicians within Stony Brook Medicine, and 4. Working toward creating a clinically integrated network across the Stony Brook Medicine system. Ramon wants to hear suggestions from all members of the department on how we can improve the EMR and our patient care.

Dr. Caldwell named Interim Director of the Stony Brook Pain Clinic and Interim Chief of the Pain Division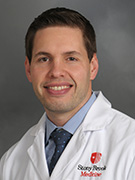 TJ Gan, M.D., MHS, FRCA, MBA
Dr. Marco Palmieri
will be leaving us in the fall to pursue another opportunity. I have asked
Dr. William Caldwell
to assume the role of Interim Director of the Stony Brook Pain Clinic and Interim Chief of the Pain Division and he has agreed.
Dr. Caldwell completed his residency in anesthesiology at Montefiore where he was chief resident and his pain medicine fellowship at the Weill Cornell Tri-Institutional Pain Fellowship (Memorial Sloan Kettering, Hospital for Special Surgery, and New York Presbyterian Hospital) where he was awarded fellow of the year.
Bill started working at Stony Brook in 2017. He previously worked as an anesthesiologist and interventional pain physician at Montefiore. Since joining Stony Brook, he has developed a thriving clinical practice. He is currently the educational director for the chronic pain resident rotation. His academic goals are to establish a pain medicine fellowship program at Stony Brook and to continue to mentor residents interested in chronic pain toward their goal of achieving fellowship.
I would like to thank Dr. Palmieri for serving as the Director for the Pain Clinic over the past three plus years. He has strengthened the pain clinic operations and together with the entire team, provided unique expertise and excellent service to the patients in Suffolk County. I wish him the best in his future endeavor.
Please join me in welcoming Bill in this new role.

Dental Anesthesiology News
Ralph Epstein, DDS
The Division of Dental Anesthesiology is happy to announce several important happenings in dental anesthesiology.
First, on Monday, March 11, 2019 the National Commission on Recognition of Dental Specialties and Certifying Boards voted to accept Dental Anesthesiology as the 10th specialty in dentistry. The American Society of Dentist Anesthesiologists presented its first application for specialty recognition to the American Dental Association in 1994. It has been 25 long years to achieve this status but it will be of great assistance in teaching at dental schools and improving anesthesia services for dental patients.
Dr. Marty Boorin
was elected to be a board member of the American Dental Board of Anesthesiology. He will be an oral board examiner in June of this year.
At the annual meeting of our specialty organization this month, Stony Brook will be represented by four Stony Brook Dental Anesthesia Division members who will be giving lectures or poster presentations.
•
Jonathan Bacon
: Anesthetic Management of Fontan Repair Patient for Non-Cardiac Surgery.
•
Gina Chen
: Intraoperative management of an 83 year-old ASA 4 patient who required multiple pressor infusions and rescue medications for an 18-hour head and neck cancer surgery.
•
Ralph Epstein
: Precedex and other alpha-2 Agonists; Practical Applications
•
David Guthrie
: Nasogastric tube complications in an intubated ASA-IV patient undergoing Maxillofacial surgery: a case report.
Finally, our two graduating senior residents,
Drs. Gina Chen
and
Ryan Cheung
will be taking their written board examinations at the above-mentioned meeting.

Meeting Report: 14th annual Perioperative Medicine Summit
Deborah Richman, MB, ChB, FFA(SA)
As immediate Past President of SPAQI (Society of Perioperative Assessment and Quality Improvement), I was a member of the organizing committee of this year's Summit which was held Feb 13-16, 2019 in Orlando FL. I am happy to report that is was an excellent meeting with many evidenced based talks and updates from experts in perioperative care. Attendance was higher than ever with members of the perioperative community from all around the world coming together for the Summit which is an intense two-and-a-half-day conference preceded by a full day of pre-courses.
The "Back to Basics" pre-course providing an overview of all aspects of preoperative evaluation, and the "POP" (Perioperative Programs) pre-course were both sold out. I presented a lecture on Assessment of Patient with Neurological Disease.
The main meeting included the ever popular Update in Perioperative Medicine session in which Steven Cohn, Barbara Slawski, and Paul Grant provided a whirlwind review of the most impactful articles from the previous year in perioperative medicine.
One of the highlights of every Summit is the Frank Michota Memorial Lecture, named after the late Frank Michota, one of the founding directors of the Summit. This year the speaker was Duminda Wijeysundera. He presented his recently published METS trial and discussed the role of cardiopulmonary exercise testing.
Dr. PJ Devereaux (POISE/POISE 2/ VISION etc) gave a presentation on MINS and the results of his MANAGE trial. Much lively discussion ensued and this was followed by a friendly debate between Dr. Devereaux and Dr. Lee Fleisher (Stony Brook alum and AHA guideline lead author) on the differences between the ACC and Canadian Cardiovascular Society guidelines.
I sat with Frances Chung at the faculty dinner and it is always interesting to get a firsthand update on the current state of obstructive sleep apnea research.
Lee Fleisher presented an update on the ASA's Brain Health Initiative.
As for Stony Brook's contributions,
Ryan Cheung, DDS
presented a poster on "Propofol Induced Seizure-Like Phenomenon" and I was part of the Challenging Cases Panel in the Plenary Session.
Where are we going in the world of perioperative medicine? Take home points:
Preoperative evaluation at its best should provide value, and should be done in a timely fashion in order to really impact outcomes. Some initiatives that we need to consider are:
Comprehensive Geriatric Assessment with frailty, cognitive and nutritional screens and a prehabilitation program for those who would benefit from such due to abnormal screen results.
Preoperative anemia screening and treatment can lower morbidity, mortality, hospital length of stay and transfusion rate with its attendant risks.
A worthwhile and successful meeting that I encourage all of you to consider:
Mark your calendars – March 11-14, 2020, Orlando, Florida – direct flight out of Islip and 10 minutes from Disney.



Richard Tenure, MD

I want to thank everyone in the department for the messages, flowers, and kindness that was extended to me and my family after the recent passing of my mother. I'm very grateful to have such amazing people in my life!



Medical Mission to the Philippines
Deborah Richman, MB, ChB, FFA(SA)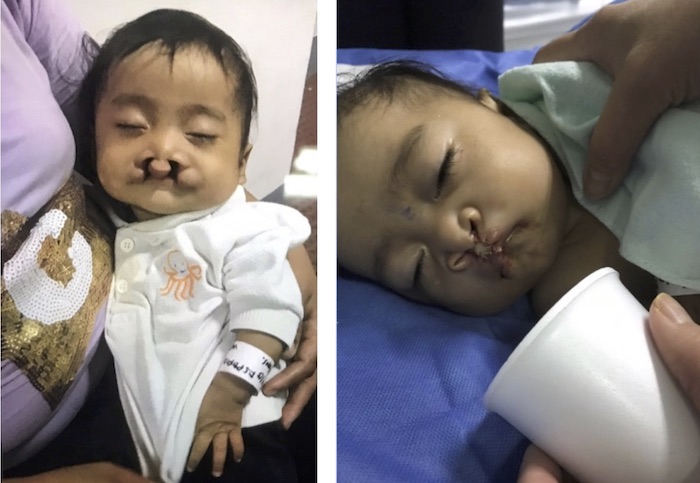 "today was a great day" said the 84 yr old plastic surgeon after bending over an OR table all day, an OR table that did not go up or down. He echoed what we all felt and said every day. The camaraderie and the team effort to make things work was something that has to be seen to be believed. This was not your regular day in the OR in Stony Brook.
Stony Brook Anesthesia was well represented at the January cleft lip/ cleft palate repair Uplift Internationale – Naga City, Philippines, medical mission. Two attendings, 2 residents and 1 resident alum (Kseniya Khmara who is currently doing a pediatric anesthesia fellowship in Denver) flew over the North Pole and 13 time zones away to take care of 117 kids who needed surgery. 87 repairs were successfully performed over 5 days and all were discharged home to their remote towns and villages on our last day in Naga.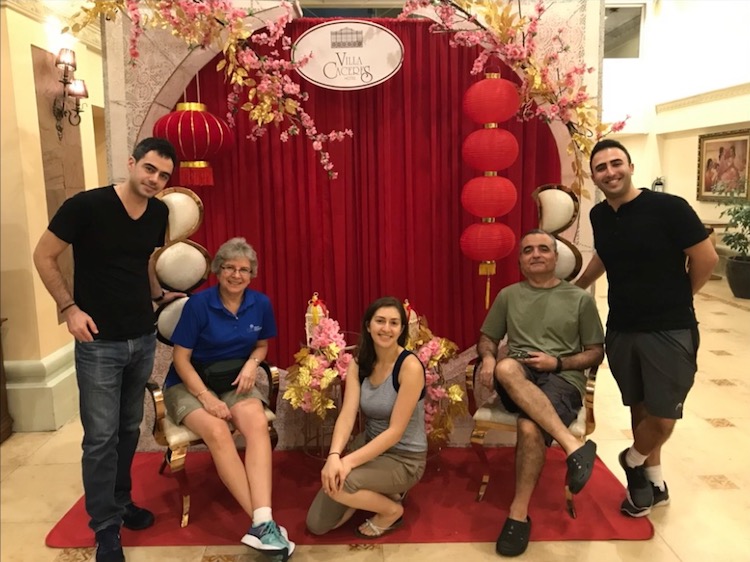 This was such an incredible experience for all of us – we learned to improvise, we saw incredible caring and compassion from all members of the team and the local hosts as well as the patients and their families. We all felt we made a valuable contribution using our skills in a setting of limited resources.
Save the date – Grand Rounds: Wednesday April 24
th
when we'll tell you more and share some of our adventures.
Consider joining next year's mission.

Anesthesia Technician Week
Melissa A. Day, MS, CRNA, CCRN
I would like to recognize the great group of Anesthesia Technicians we have in our Anesthesia Department. We celebrated Anesthesia Technician week March 25-29, 2019.
Our Anesthesia Technicians work in the Ambulatory Surgical Center, Endoscopy and the Main Operating Room. The Anesthesia Technicians ensure that the operating rooms and procedural rooms are ready for cases that come in at any time of the day. They also assist the Anesthesia Provider, turnover rooms, obtain equipment and supplies at a moments notice for Anesthesia Providers ensuring the safe delivery of patient care.
Our Anesthesia Technicians play an integral role in providing safe and quality care for our patients. Please join me in taking a moment to acknowledge our Anesthesia Technicians for their hard work, dedication and assistance to Anesthesia Providers.


Joy Schabel, MD

We had an outstanding match this year! Our incoming residents come from the south, midwest and the northeast had incredibly strong academic records and personal accomplishments.

The class consists of 70% men and 30% women. Many have interesting talents and/or share hobbies: songwriter & jazz guitar player, photographer, nature lover, Ist degree Black Belt in Jiujitsu, avid fishermen, avid runners, several sport enthusiasts, surfers, home beer brewer,… Basically, everyone is beyond awesome!

THANK YOU to our residents for attending the many applicant dinners and lunches and speaking with the applicants. A special thanks to

Richard Tenure

for coordinating the dinners and to

Duran Mitchell, Carlos Sanchez

, and

Ravi Shah

for helping him. Thank you also to our tour guides (

Demetri, Michael, Andie, Tinsae

, and

Antanique

), interviewers (

Drs. Gan, Poovathoor, Delemos

, and

Corrado

), anesthesia coordinators, and clinical faculty for relieving the residents to get to the lunches and dinners. Lastly, thank you to

Joan Claeson

for organizing everything!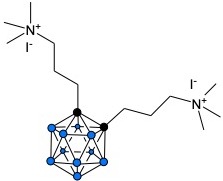 James P Dilger, PhD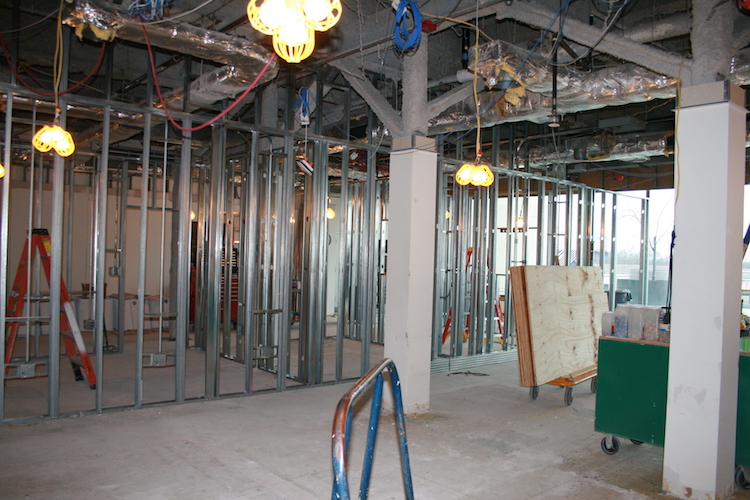 Monthly Muscle Chillaxant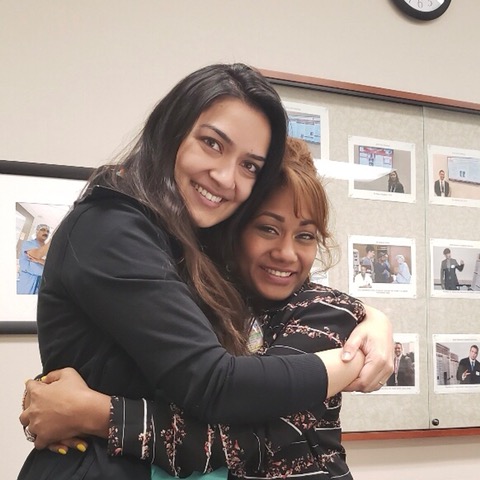 SleepTalker, the Stony Brook Anesthesiology Newsletter is published by the Department of Anesthesiology
Stony Brook Medicine, Stony Brook, NY
Tong Joo Gan, M.D., MHS, FRCA, MBA, Chairman
Editorial Board: James P. Dilger, Ph.D.; Stephen A. Vitkun, M.D., M.B.A., Ph.D.; Marisa Barone-Citrano, M.A.; Richard Tenure, M.D.