| | | |
| --- | --- | --- |
| Volume 31 Number 3 | Stony Brook, NY | < March 2019 > |
| | | |
Ursula Landman, DO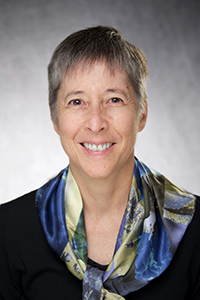 Our Visiting Professor for March is Cynthia A Wong, MD, Chair, Department Executive Officer and tenured Professor of Anesthesiology at University of Iowa Carver College of Medicine. Dr. Wong received her BA degree with high distinction Biology and Chemistry from Indiana University and her MD degree from University of Chicago Pritzker School of Medicine. She stayed in Chicago for a year of Internal Medicine, an Anesthesiology Residency, and a Fellowship in Advanced Clinical Care all at Rush Presbyterian St Luke's Medical Center. Dr. Wong spent much of her professional career at Northwestern University: Associate for Clinical Anesthesia (1988), Assistant Professor (1995), Associate Professor (2003) and Full Professor (2009). In 2015, Dr. Wong moved to the University of Iowa to assume her current positions there.
Dr. Wong specializes in obstetric anesthesia. She received the Teacher of the Year Award from the Society of Obstetric Anesthesia and Perinatology in 2014, as well as a multitude of other awards for mentorship, teaching and clinical excellence.
Dr. Wong's research interests are labor analgesia and its effect on the progress of labor, postpartum pain, obstetric hemorrhage, and malignant hyperthermia. She has received extramural grant support for research into areas of obstetric anesthesia including neuraxial vs systemic analgesia for latent phase labor analgesia, coagulation factor changes associated with postpartum hysterectomies, role of micro particles in postpartum hemorrhage and coagulopathy, barriers to labor analgesia in ethnically socio-disadvantaged populations, and effect of neuraxial analgesia on maternal breastfeeding. She is a principal investigator with Everest Biomedical Instruments company on the association of SNAP index and depth of anesthesia induced by sevoflurane with and without nitrous oxide.
Dr. Wang has over 84 peer-reviewed publications, 19 editorials, 9 letters, and more than 40 book chapters. She has edited three books, the latest being the 5th edition of
Obstetric Anesthesia Principles and Practice
(2014). She also has software and web-based publications including some podcasts for
OpenAnesthesia
. Dr. Wang has held numerous positions in the national anesthesia academic community. She has also given review course lectures at national meetings and spoken internationally. She has had visiting professorships and including one at Stony Brook Anesthesiology in 2006. She was the Section Editor of Obstetric Anesthesiology for Anesthesia and Analgesia from 2007-2016. She is currently on the Editorial Board of the International Journal of Obstetric Anesthesia, OB Anesthesia Digest and the British Journal of Anesthesia.
Dr. Wang will be speaking to the Residents on "Tricky OB anesthesia cases: what to do?" Her Wednesday grand rounds talk is "Adverse maternal/neonatal outcomes of neuraxial labor analgesia: which ones do we own?"
We are delighted to welcome Dr. Wong back to Stony Brook Anesthesiology!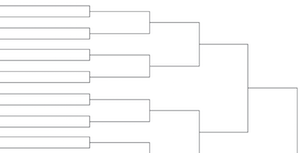 Wed. March 6.
Dr. TJ Gan
will chair the Faculty Meeting at 7:00 am in Lecture Hall 5, Level 3.
Wed. March 6. Residents attend "E&M Services Education" at 7:00 am in HSC, L-3, Classroom 159.
Thurs. March 7.
Drs. Gina Chen
,
Jae Grymes
,
Martin Boorin
, and
Ralph Epstein
will present a Journal Club on "Nasal Intubation" at 6:00 pm at Eastern Pavilion.
Tue. March 12. Visiting Professor Dr. Cynthia Wong will speak to the Residents about "Tricky OB anesthesia cases: what to do?" at 5:00 pm in the Anesthesia Library.
Wed. March 13. Visiting Professor Dr. Cynthia Wong will speak to the department about "Adverse maternal/neonatal outcomes of neuraxial labor analgesia: which ones do we own?" at 7:00 am in Lecture Hall 5, Level 3.
Wed. March 20.
Dr. Antanique Brown
will present her Senior Grand Rounds at 7:00 am in Lecture Hall 5, Level 3.
Wed. March 27.
Dr. Rishimani Adsumelli
will chair the Quality Assurance meeting at 7:00 am in Lecture Hall 5, Level 3.

STARS: STaff Appreciation and Recognition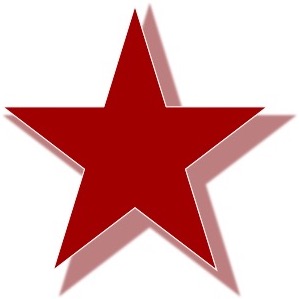 Michael Khalili, MD
I want to recognize my attending this morning,
Dr. Sofia Geralemou
. Today we were assigned for a sitting craniotomy with Dr. Dasti in OR 22. Dr. Geralemou made today both fun and educational. I had the opportunity to place a precordial doppler with a right heart multiorifice venous catheter for the first time. We also used Medical anti-shock trousers (MAST) and reviewed the research literature regarding its use in neurosurgery. In addition, we had a full day discussing many related neurosurgery topics while in the OR. What made this day special, however, was her great attitude and effort to make me feel like residents were here to have a clinical education in an academic environment and not to work as an employee. The case required frequent manual jugular venous compression under the drapes as well as bed adjustments q2-5mins. This required a person to stand by the patient throughout the case for these menial but important tasks. Sofia skipped breakfast and lunch to ensure the case went as smoothly as possible. We alternated the work and the case went well without any noticeable complications including VAE.

Dr. Assunta DiValentino from the Department of Family, Population & Preventive Medicine wrote to

Dr. Amit Kaushal
Thank you for seeing our mutual patient. I wanted to let you know that during her visit with me last week, she expressed that she was extremely content with the care you provided her. She stated she felt heard and that, in and of itself, gave her hope after starting to feel hopeless. Thank you for making an impact on her. Welcome to our SB team.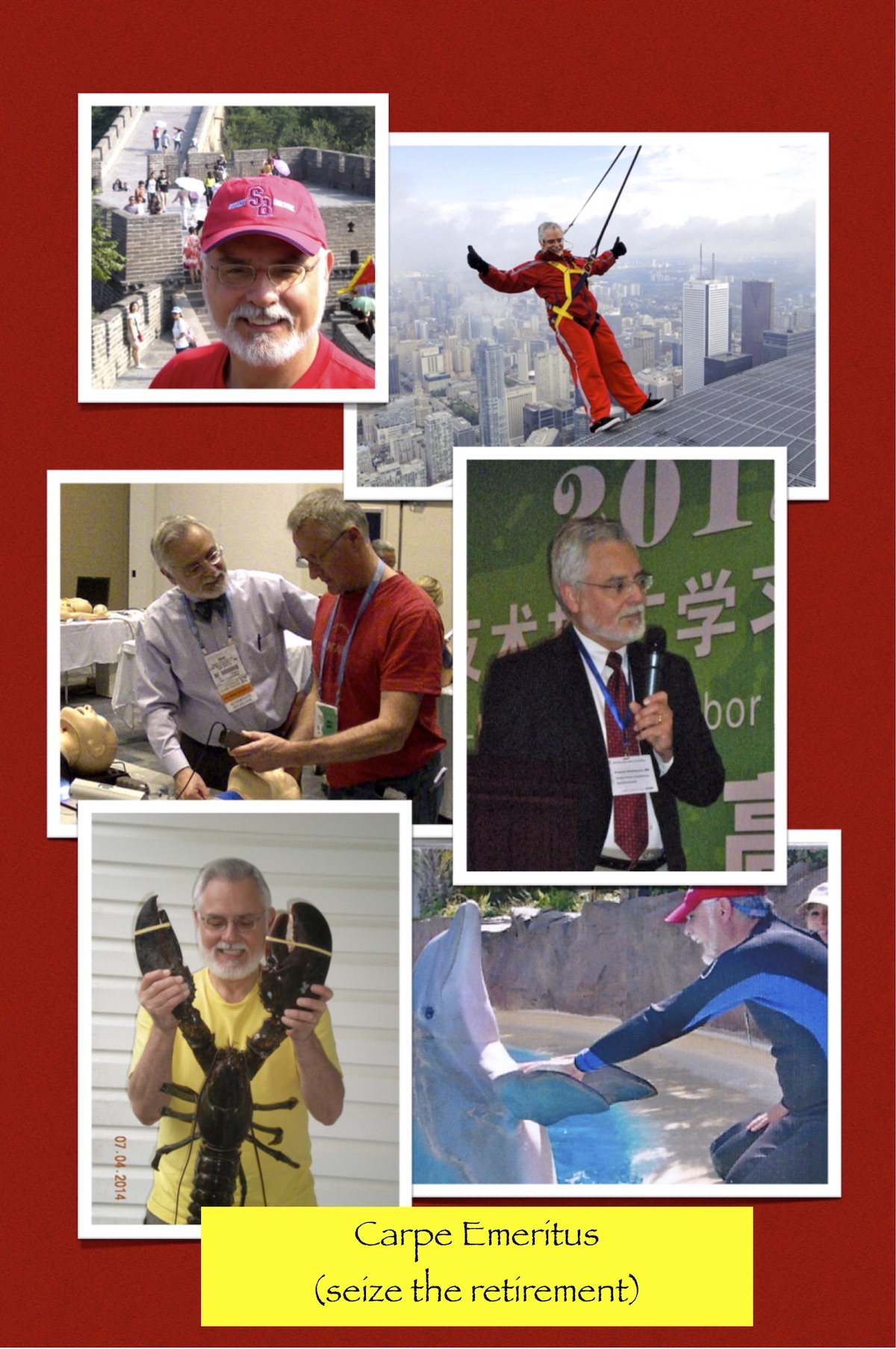 James P. Dilger, PhD
Dr. Francis S. Stellaccio
is retiring from Stony Brook Anesthesiology after 16 years of service! Frank's last day of work is March 5. In his words:
At the young age of 70.5 years, my early departure is a bittersweet one! Nevertheless, I will take with me some very fond memories. In all those years there has not been a single day that I did not want to come to work, because I not only love my profession, but also I found my work fulfilling and gratifying. What a blessing it is to be able to say that!


I want to thank Frank for his numerous contributions to
SleepTalker
(btw Frank, there's no need to stop writing for us), his participation in Medical Missions, his efforts to teach us a little bit of Chinese, and his perpetual, contagious cheery disposition. He will be missed!
Best wishes for a happy retirement, Frank. He`ping my friend!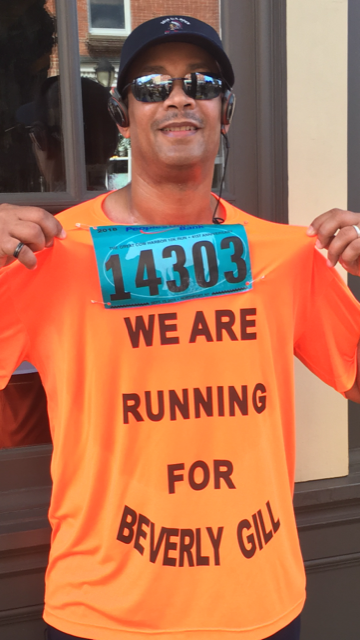 Sabine Garnier, CRNA
My colleague
Troy Stiebel, CRNA
, did a good deed last Fall on behalf of Ms. Beverly Gill RN in EP lab. Ms. Gill's son passed away last Fall and Troy ran the
Cow Harbor Race
in his Honor. This act was so genuine that I thought it worthy of a little recognition!


Martin Griffel, MD, FACP

I want to thank everyone in the department who sent me good wishes during my recent illness.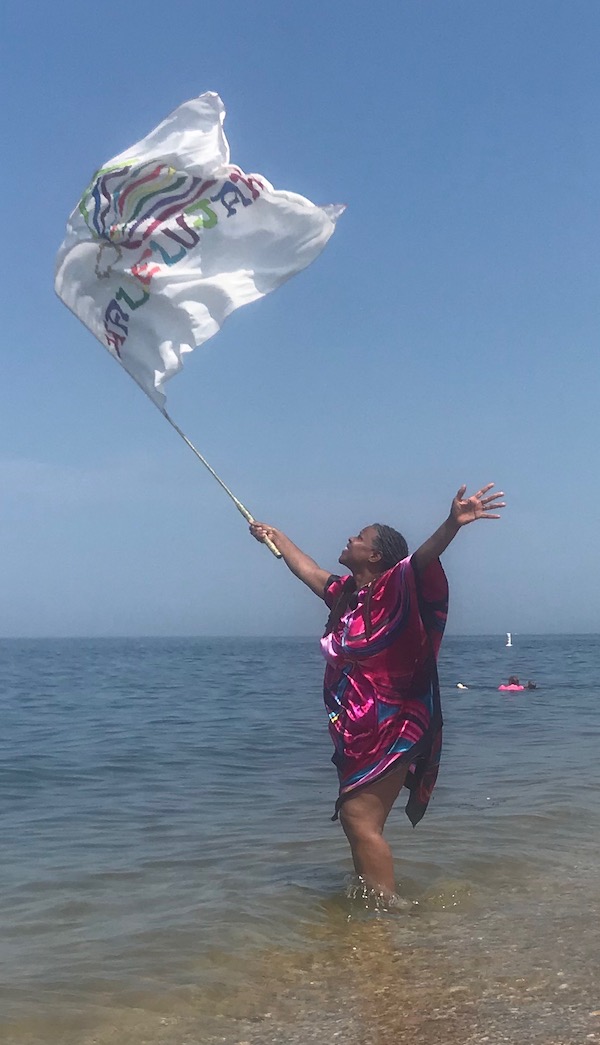 Tracie A. Saunders, MD, MDiv
People ask me all the time, "how do you manage medicine and ministry?" I usually answer, "I don't know," with the added arms up and a typical "Tracie" face. And, no my sermons don't put people to sleep! Why do people think that's a funny joke!? Actually, I consider them both to be the same job, taking care of people. As you are well aware, taking care of people is hard work, mentally, physically, and spiritually. Even though humans can be difficult, annoying, and downright yucky, my motto is "love and forgiveness." That's what I recommend we do with humans period. I believe we will do a better job taking care of them if love and forgiveness is our foundational principle. Yes, I meant "is" and not "are" because they go together. We do not love and forgive because they deserve it, we do it because we honor and respect their humanity.
I have discovered that this is easier when we love and forgive ourselves first. So in the interest of taking care of ourselves, let's make sure that we take some time and make some efforts in 2019 to take care of ourselves. I have been so much happier and so much nicer since I've been eating less and exercising more. I love walking around my neighborhood, feeling the breeze and the warmth of the sun, looking at the landscaping, waving to my neighbors. I get excersise for my body and my soul when I walk outside. This is what I mean by "heal thyself." Do whatever it takes to get better physically, mentally, and spiritually. Do it for yourself. Put yourself number one on your list. It's impossible to take care of others (the right way, doing no harm) if you are not well.
Have you read the
December 2018 edition of the ASA Monitor, Occupational Health
? If not, I recommend that you take a look at the first four articles for some inspiration. Be well, friends.

Patient Consent for Case Reports
Rany Makaryus, MD
Historically at Stony Brook Anesthesia, we have been very good at presenting Case Reports and Medically Challenging Cases at local and national meetings. There have been several years when Stony Brook was the most represented anesthesia department at these meetings because of the concerted efforts of many Residents and Attendings. Certainly, it is true that these cases are singular units, and do not do not carry the same weight as studies done on groups of patients. What they often present, however, are teaching points about how to address a condition, particularly one that is not commonly seen, as it is juxtaposed with other medical issues. These are the kinds of patients that tend to be excluded from clinical trials because of their comorbidities, because their results can skew the data from the rest of the treatment groups. As a result, published case reports are quite important to our learning and furthering our knowledge about particular topics, diseases, and conditions. So the next time you successfully treat a patient with TAR (thrombocytopenia with absent radius) syndrome, who has a history of difficult intubation, history of difficult IV placement, and who also has allergies to amide local anesthetics, go ahead and write up that case report for others to be able to learn from your experience. Just remember that obtaining a consent for these reports is necessary. This is a one page document that can be downloaded
here
or from the
Resident Portal
.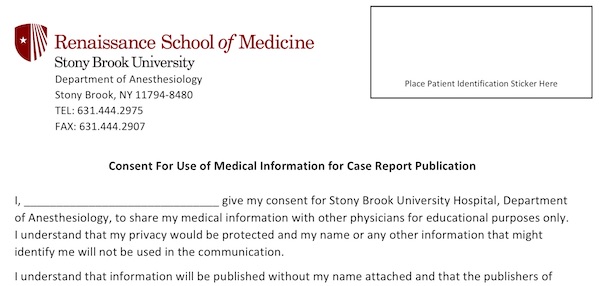 Anesthesia Technician News
Josephine Pace, BS, Cer. A.T
Please join me in welcoming our newest Anesthesia Tech team members who joined the department in January and February!
Chaitram "Chris" Singh
has more than 9 years of experience as an Anesthesia Technician. He has served at Memorial Sloan Kettering Cancer Center, Staten Island University Hospital, Westchester Medical Center, Queens Health Network (Queens General Hospital) and Somnia Inc. of New Rochelle. He also has two years of experience as a Pharmacokinetic Technician at Memorial Sloan Kettering Cancer Center where he participated in Phase I Pharmacokinetic Studies under the supervision of the Clinical Protocol Coordinator, Research Study Assistants, and RN personnel. He was Involved in setting up, performing and processing Pharmacokinetic data. Chaitram is also a state certified phlebotomist. He is a graduate of Queensborough Community College with a major in Engineering and a minor in Health Science.
Marileida Torres
comes to us with over 12 years experience as a Medical Assistant at New York Spine and Pain Physicians. She worked along side the Pain Physicians in this fast paced environment as well as supervising the Medical Assistants in the office. Marileida also worked in the Emergency Department as a Patient Access Representative for the past 6 months.

Sabeen Rizwan

Sohaib and I got married December 15th! We had a traditional-with-some-modern-twists, multi-day, South Asian wedding filled with a lots of color, good food and many nods to our cultural and religious heritages.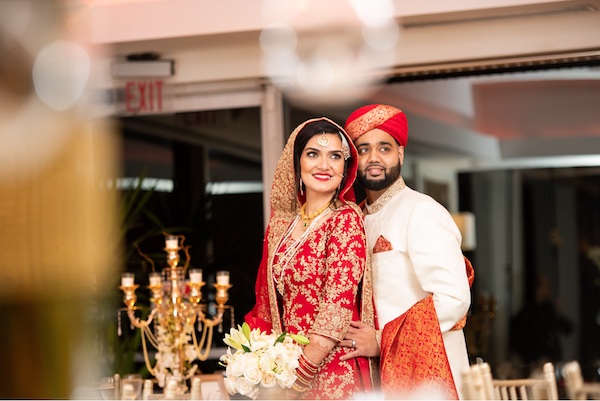 Diane Bogdan, PhD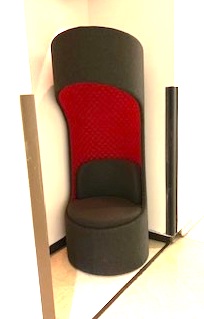 Monthly Muscle Chillaxant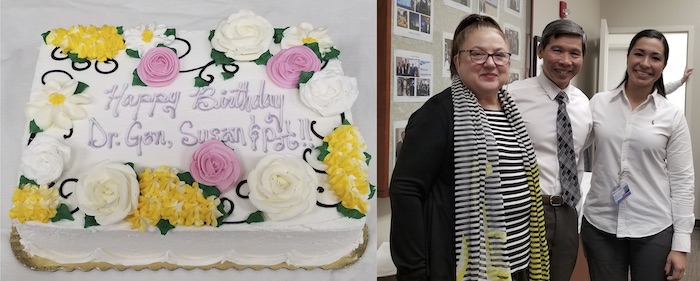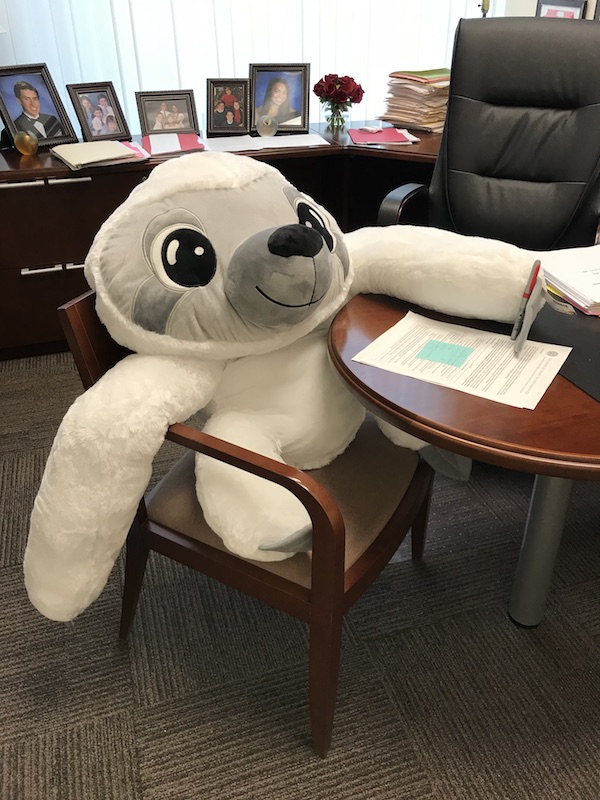 SleepTalker, the Stony Brook Anesthesiology Newsletter is published by the Department of Anesthesiology
Stony Brook Medicine, Stony Brook, NY
Tong Joo Gan, M.D., Chairman
Editorial Board: James P. Dilger, Ph.D.; Stephen A. Vitkun, M.D., M.B.A., Ph.D.; Marisa Barone-Citrano, M.A.; Richard Tenure, M.D.