| | | |
| --- | --- | --- |
| Volume 37 Number 4 | Stony Brook, NY | < April 2022 > |
| | | |
James P. Dilger, PhD
This month, we welcome
Karsten Bartels, MD, PhD, MBA
as our Visiting Professor. Dr. Bartels is the Vice Chair of Research and Robert Lieberman Endowed Chair of Anesthesiology in the Department of Anesthesiology at University of Nebraska Medical Center, Omaha, Nebraska.
Dr. Bartels received his MD from the University of Freiburg, Germany. He spent an intern year at St. Joseph's Hospital & Marshfield Clinic, Marshfield, WI and followed this with an Anesthesiology Residency at Harvard Medical School / Massachusetts General Hospital. Dr. Bartels then did three fellowships: Pain Medicine at Johns Hopkins, Cardiothoracic Anesthesiology at Duke and Critical Care Medicine, also at Duke. He then spent seven years at the University of Colorado Anschutz Medical Campus where he was Assistant and then Associate Professor. During this time, he also received a PhD in Clinical Science and an MBA. In 2021, he moved to the University of Nebraska Medical Center where he assumed his current positions.
As Director of the
Nebraska Outcomes Research Laboratory
, Dr. Bartels' aims to improve patient outcomes in perioperative, pain, and critical care medicine settings. He currently has funding from the NIH: "Improving Opioid Prescription Safety After Surgery" (K23), "Efficiency And Quality In Post-Surgical Pain Therapy After Discharge - EQUIPPED" (R01), and "Cardiovascular Outcomes Research in Perioperative Medicine - COR-PM" (R13). He has over 80 publications listed on PubMed. His most cited publication is "
Opioid use and storage patterns by patients after hospital discharge following surgery
" published in PLoS One.
We are looking forward to Dr. Bartels' visit on Wednesday, April 20.
STARS: STaff Appreciation and Recognition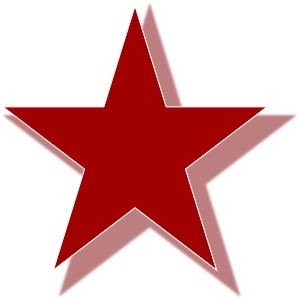 Dr. Gan received an email from a patient
I was recently a patient at the ambulatory surgery center for a shoulder repair. The entire staff and process were fantastic--professional and caring. I want to particularly commend one practitioner,
Dr. Sherwin Park
of Anesthesia. He was quintessentially competent with an amazing bedside manner and wonderful communication skills. He showed remarkable skill and speed, but at the same time was not rushed and had time to answer all of our questions.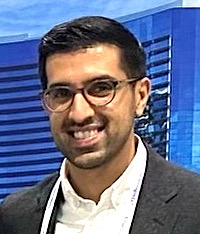 CA-3 Resident
Dr. Ramanjot Kang
was appointed as a member of the Resident and Medical Student Pain Education Special Interest Group (SIG) and the Pain Abstract Review Subcommittee in the American Society of Regional Anesthesia and Pain Medicine (ASRA Pain). His one year term for both began on April 2, 2022. Congratulations!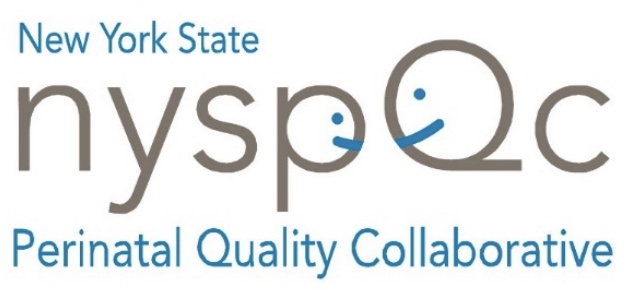 Stony Brook University Hospital has received the New York State Obstetric Hemorrhage Project 2021 Quality Improvement Award! The award was given in recognition of the hard work and dedication of the facility's staff for meeting the project's goal of assessing at least 85% of patients on admission to the birth hospitalization for risk of obstetric hemorrhage.
Marilyn A. Kacica, MD, MPH, Executive Director of the
New York State Perinatal Quality Collaborative
wrote "As a project participant, your facility worked to: improve readiness to respond to an obstetric hemorrhage by implementing standardized policies and procedures; develop rapid response teams; improve recognition of obstetric hemorrhage by performing ongoing quantification of blood loss; improve response to hemorrhage by performing regular on-site, multidisciplinary hemorrhage drills; and improve reporting of obstetric hemorrhage by using standardized definitions, resulting in consistent coding. We commend your entire team for their exemplary work."
Congratulations!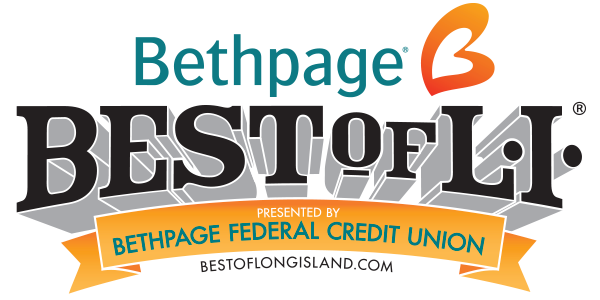 For the second year in a row, Stony Brook has won the
Best Maternity Ward on Long Island award
. "The highly trained staff cares for pregnancies that are both high and low risk and are ready to jump into action at a moment's notice. Each woman will receive personalized care throughout the birthing process." Congratulations!
Academic Research Evening 2022
Elliott Bennett-Guerrero, MD
The
2022 Peter Glass Academic Research Evening
takes place on Tuesday, May 24, 2022 from 3:30 pm to 8:30 pm in the MART Building. Our keynote speaker this year is Harold Paz, MD, MS, Executive Vice President for Health Sciences, Stony Brook University.
This event offers all of our Department members the opportunity to present their current research. Abstract submission is open to all; Residents, Students, CRNA, Post-doctoral and Faculty. A limited number of abstracts will be accepted for oral presentations. Please submit your abstracts by 5:00 pm April 15, 2022 to
AnesResearchEvening@stonybrookmedicine.edu
. See the
Call for Abstracts
for complete details.
Dr. Pentyala Secures NIH Grants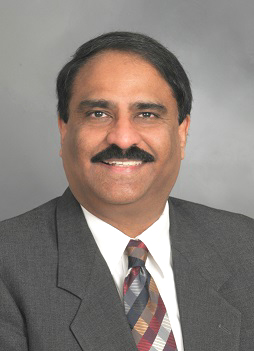 Dr. Srinivas Pentyala
and CVD Material Corporation (Industry Collaborator) had two NIH-SBIR grants funded.
Grant 1: Fluid channel Array Brick (FAB) Blood-Gas Exchangers for building Artificial Lungs for Critical Respiratory Failure Treatment.

Grant 2: Development of higher efficiency and safer Oxygenators for Critical Respiratory Failure Treatment and Heart/Lung Surgery Assist.
Vertically aligned carbon nanotubes (VACNT) is a novel material platform primarily comprised of carbon nanotubes which has shown promise in a wide range of applications. Srini's group has recently shown that VACNT structures improve the oxygenation of blood when tested in a prototype Extra Corporeal Membrane Oxygenator (ECMO), suggesting that this platform may be able to replace the traditional porous hollow fiber-based ECMOs used in heart-lung machines. They conducted experiments showing VACNT structures prevailing for 72 hours without any structural damage Currently used hollow fiber based filters need to be replaced within 6-12 hours. The VACNT platform could ultimately lead to a family of revolutionary ECMO products with features such as long term usage, 2-4X smaller priming volume, 2-3X lower pressure drop, reduced secondary surgical complications after a cardiopulmonary bypass or cardioplegia operation, reduced sweep gas consumption, and usage of air instead of oxygen tanks for safer and more portable usage.
Recent Meeting Presentations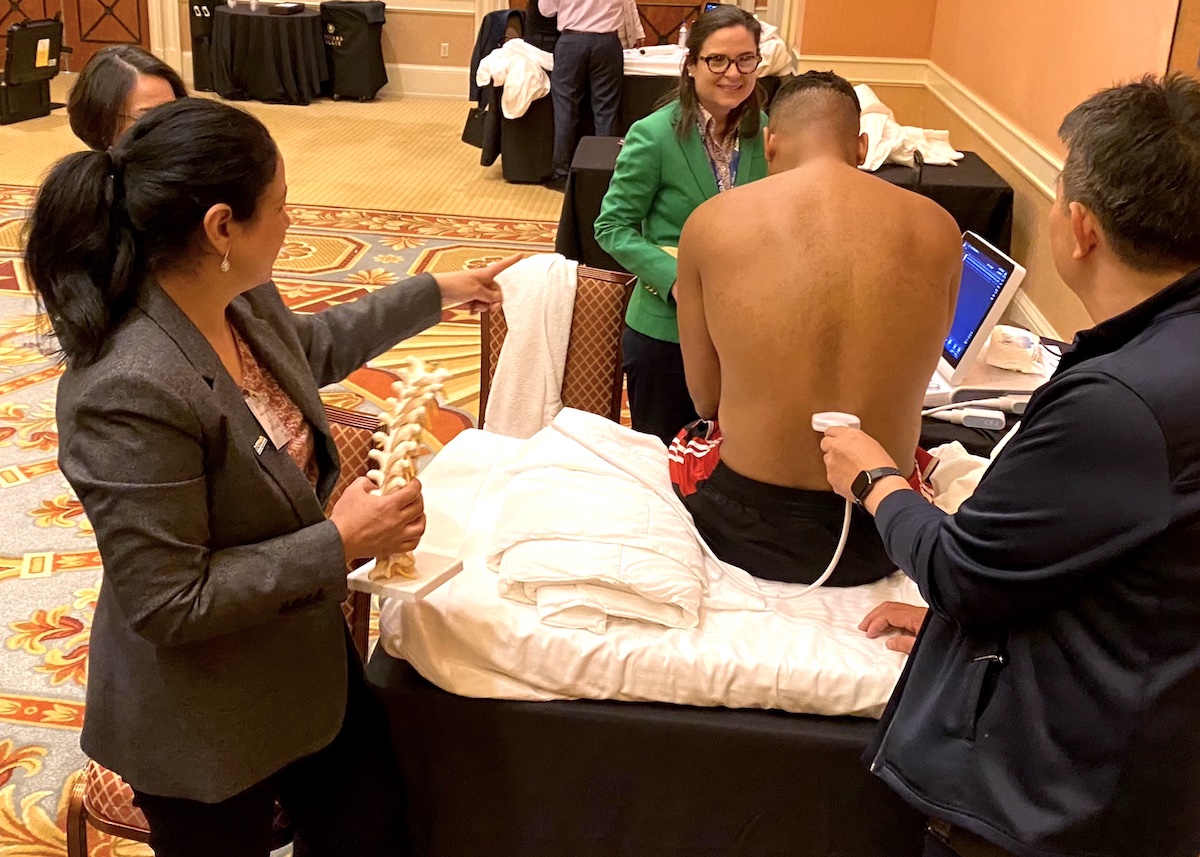 •
Kang RS, Christophides A, Mena S, Tateosian V
. Foreign Body Detected During Magnetic Resonance Imaging: A Case Report.
•
Mena S, Kang RS, Caldwell W
. Spinal Cord Stimulation for Sciatic Pain in Seronegative Neuromyelitis Optica Spectrum Disorder.
•
Lin J, Jin Z
, Tai J. Tumor recurrence following postoperative infection - a systematic review.
• Emple A, Nguyen M, Abrahams R, Yarmush J,
Schabel
J, Banks S, Sagsveen M, Reki A, Straker T, Vanderberg L, Goldstein S. Survey of Patient Blood Management Knowledge Among Anesthesiologist.
•
Scorsese G
, Jiang Y, Greenspan SH,
Jin Z, Seiter C, Lin J
. The Efficacy of Serratus Anterior Plane Block for Postoperative Analgesia after Video-Assisted Thorascopic Surgery.
•
Christophides A
, Poghosyan V,
Tateosian V
. Perioperative morbidity within the incubation period of COVID-19 infection.
•
Lin J, Li R, Jin Z, Liu Q, Ding O, Jiang Y
. Effect of epidural anesthesia on postoperative inflammation or stress response: a systematic review and meta-analysis.
•
Seiter C, Jin Z, Scorsese G, Jiang Y, Greenspan SH, Lin J
. Erector Spinae Plane Block for Postoperative Analgesia after Video Assisted Thorascopic Surgery.
•
Hafeman M
, Poghosyan V, Ahmad SM,
Tateosian V
. Perioperative morbidity in a child with severe obstructive sleep apnea.
• Fiorda-Diaz J, Esparza Gutierrez AG, Dada O, Stoicea N, Ackermann W, Abdel-Rasoul M, Heard JA, Uribe AA,
Bergese SA
. Sugammadex versus Neostigmine for Neuromuscular Blockade Reversal in Outpatient Surgeries: An Evaluation of Efficacy and Associated Health Care Cost in an Academic Center.
• Stoicea N, Uribe A, Ackermann W, Soghomonyan G,
Bergese SD
, Rogers B. QTc Interval Evaluation in Naive Methylphenidate Users: A Double-Blind Placebo-Controlled Analysis.
James P. Dilger, PhD
Since 2015, I have been including a photograph from somewhere on the Stony Brook University Campus in
SleepTalker
. Now that there are over 70 such photos, I thought I would compile all of them on a single webpage:
Where on Campus is That?
A nice family activity on a sunny day, might be to pick some from the list and see if you can find them while walking around the campus. I cannot guarantee that all of the subjects still exist, but I'm pretty certain that most of them do. If you need a hint, first look at the image file name. It that doesn't help, send me an
email.
Happy searching!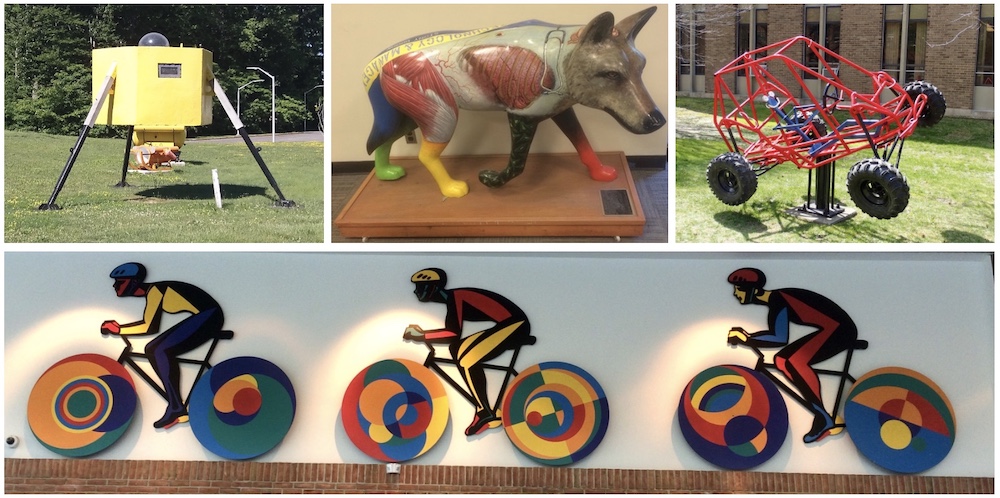 James P. Dilger, PhD
SleepTalker
is emailed to some 200 alums (faculty, residents and staff) each month. So, you know about us, but we don't know about you! We are starting a "Life After SB Anesthesia" column and would love to hear from you! Tell us your story or share a memory in the form of prose, poetry, and/or photos. Thanks to Dr. Deborah Richman for suggesting this!
Thanks to Dr. Joy Schabel, the department's
Residency Program webpage
has testimonials from former residents. Former residents who would like to support our recruitment efforts can send their paean to
Joy
directly.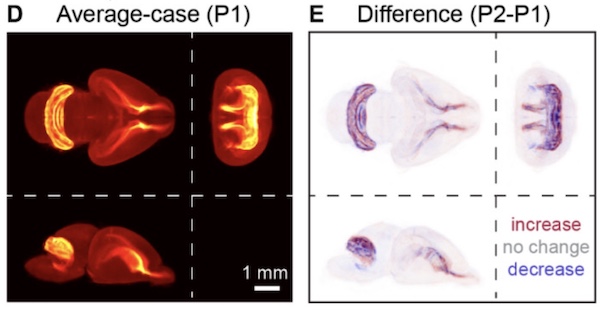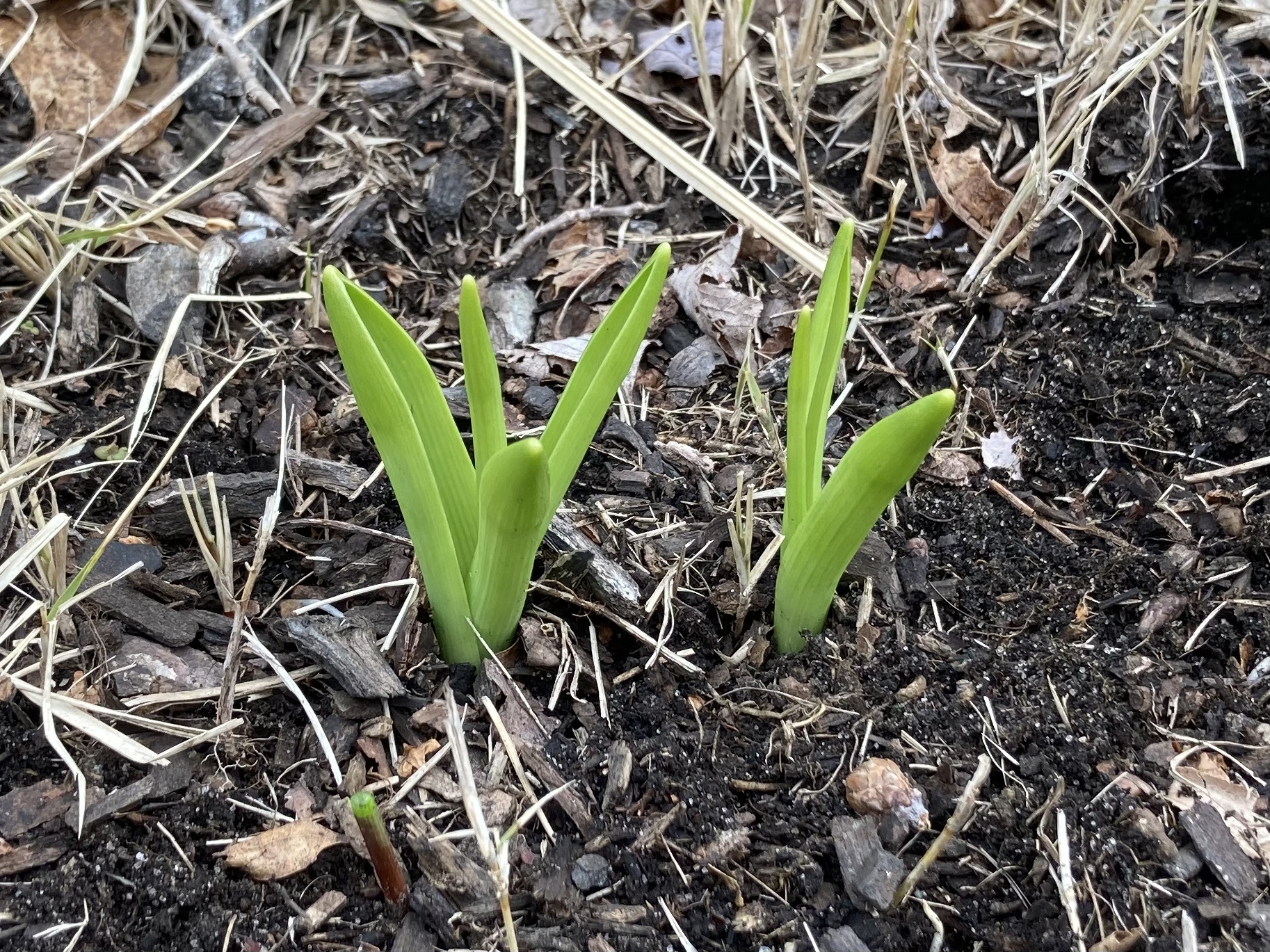 Anonymous contributor
April brings thoughts of renewal…that even when the ground is hard and brown, underneath it mothers seeds of hope. And just when you think you can't take any more of this winter season, a pop of life emerges, to let you know that just around the corner, the time of fragrant colors will be emerging toward the warm spring sun.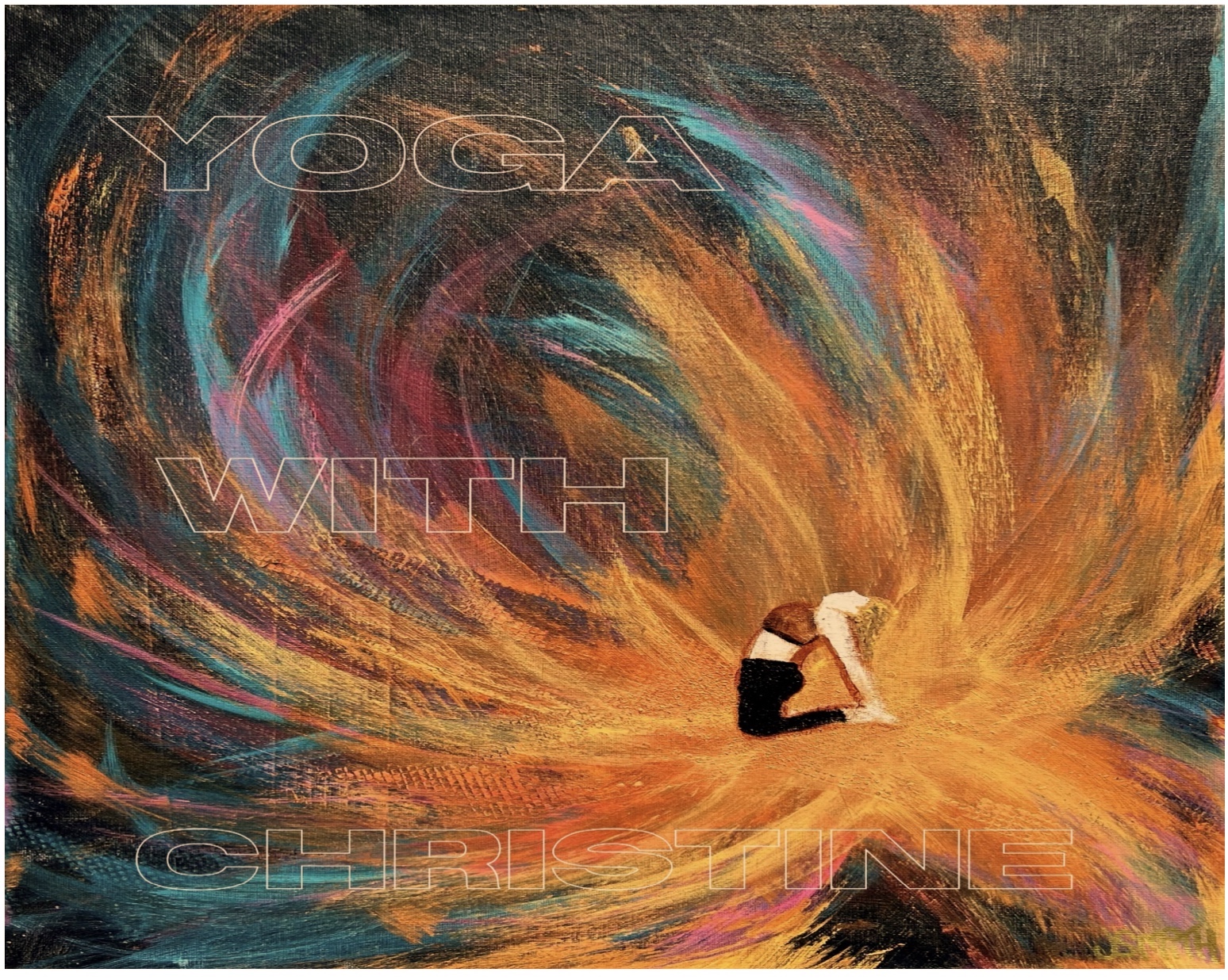 What are some benefits of practicing yoga?
• Increased flexibility
• Improves energy levels
• Weight reduction
• Mental clarity, calmness and relaxation of the mind.
What should I bring?
Everyone will need to bring their own yoga mat, towel, and water.
What should I expect?
Each class is 6o minutes. We will start class with a breathing exercise to calm the body and mind, to create a sense of peacefulness in the room. From there, we will move through a variety of yoga postures.
What if I've never practiced yoga before?
If this is your first class, it's important to listen to your body and go at your own pace. Remember, you never want to force a posture, we are all different and need to respect where we are in the moment. Every practice is different.
SleepTalker
, the Stony Brook Anesthesiology Newsletter is published by the Department of Anesthesiology
Stony Brook
Medicine
, Stony Brook, NY
Tong Joo Gan, M.D., MHS, FRCA, MBA, Chairman
Editorial Board: James P. Dilger, Ph.D.; Stephen A. Vitkun, M.D., M.B.A., Ph.D.; Marisa Barone-Citrano, M.A.; Ramanjot S. Kang, M.D.