| | | |
| --- | --- | --- |
| Volume 32 Number 6 | Stony Brook, NY | < December 2019 > |
| | | |
Alumni Cocktail Reception at PGA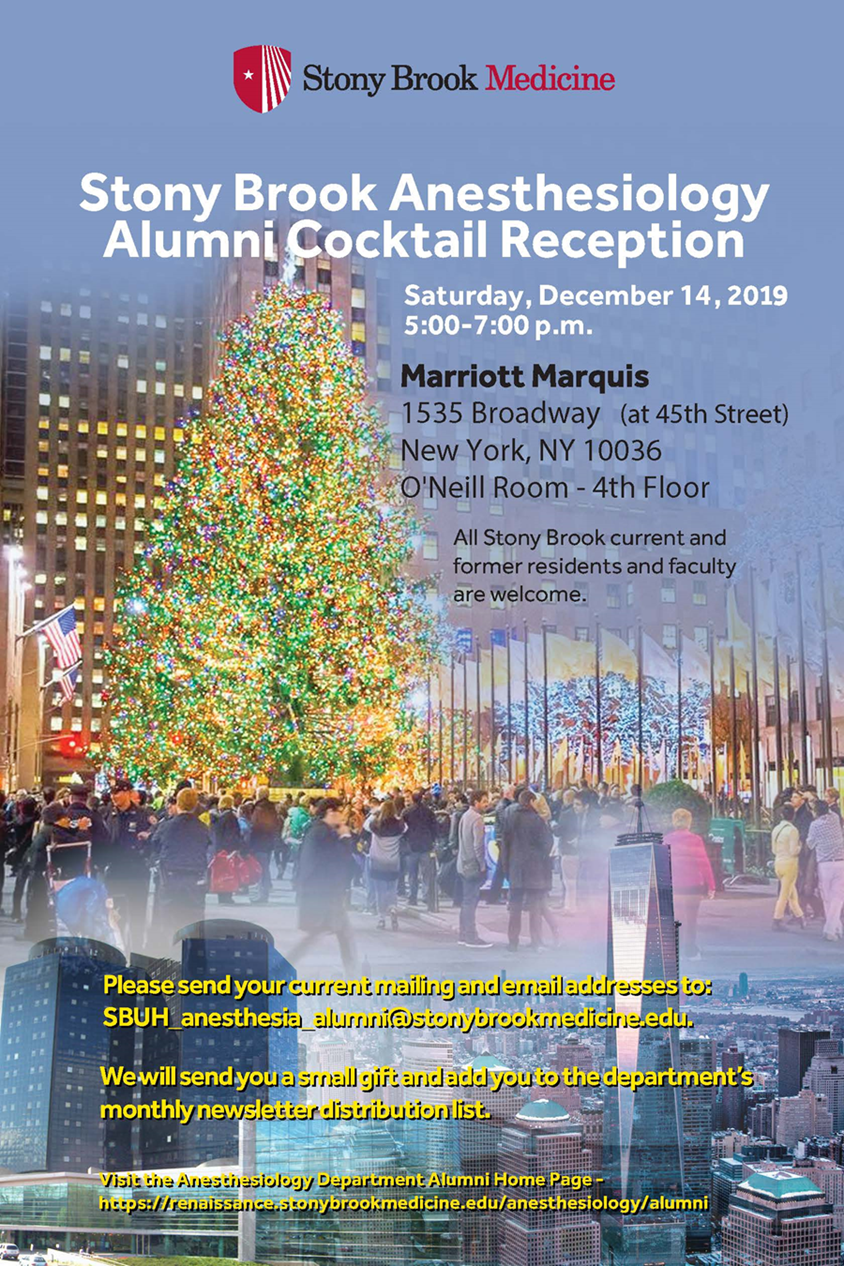 RIGHT NOW! At least, before Fri. Dec. 6.
RSVP for the Holiday Party!!!
Wed. Dec 4.
Dr. TJ Gan
will chair the Faculty meeting at 7:00 am in LH5.
Wed. Dec 11. Senior Grand Rounds at 7:00 am in LH5.
Wed. Dec 11. The
Anesthesia Book Club
will meet at 6:00 pm at Maria's Restaurant in Smithtown.
Sat. Dec 14. Alumni Cocktail Reception at 5:00 pm at the Marriott Marquis Hotel in NYC.
Wed. Dec 18.
Dr. Adsumelli
will chair the QA Committee meeting at 7:00 am in LH5.
Fri. Dec 20. Annual Holiday Party at 7:00 pm at Flowerfield, St. James.

STARS: STaff Appreciation and Recognition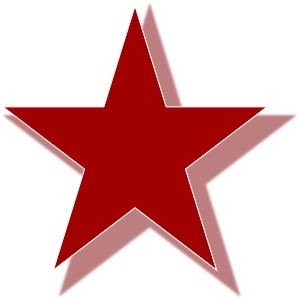 Melissa A. Day, MS, CRNA, CCRN
Please join me in Congratulating
Christina (Chris) Catania
, Anesthesia Technician who has been recognized by multiple Anesthesia Providers, staff members, Anesthesia Technician Interns and Dr. Gan, Chairman of the Anesthesia Department for modeling the iCARE Core values of Integrity, Compassion, Accountability, Respect and Excellence in her position as Anesthesia Technician in the Main Operating room and off-site areas.
Chris started her career at Stony Brook Medicine in April 1986 as a Clinical Assistant. She worked in the Float pool, Burn unit, Operating room and the beginning of the Ambulatory Surgical Center on the 5th floor of the main hospital. She then interviewed with Dr. Glass and Dr. Lagade for an Anesthesia Technician position. Chris was one of four Anesthesia Technicians selected and transitioned to the Anesthesia Department in April 2000. Chris was then trained by Anesthesia Providers, which explains why she is so detailed in setting up and anticipating Provider needs! Chris has been with the Anesthesia Department for almost 20 years!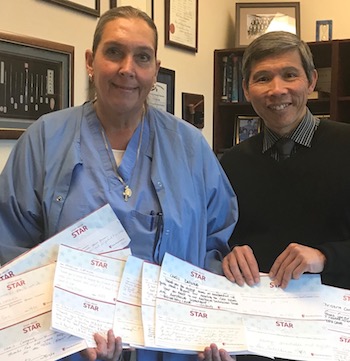 I think we all know when Chris has been assigned to our rooms. Whether we are in the Main OR, EP, TAVR, Specials, MRI, TEE etc. we walk in to find our room set up, every item needed and detail addressed…..all we have to do is spike our IVF's, make syringes and draw up our medications. We find our machine check done, suction ready, monitors on, supplies needed for our case are present and we have a 3 inch piece of tape across our machine with her initials, date and time she set up! Correct?? She cares about what she does, is thorough and very detail oriented in ensuring Providers have what they need to start their cases. She anticipates what Providers need for their cases and takes pride in assisting during the case.
Chris is also available on a moment's notice to obtain equipment for difficult airways, line placements, leveled cases as well as the cases that take a turn for the worst in which all hands are on board in the OR and Off-site areas. She is versatile, takes on the responsibility of overseeing the day shift AT's in the Anesthesia Supervisor's absence, as well as a valuable resource for her colleagues when working in the Main OR, Cardiac, Cell Saver, Off-site and Endoscopy areas throughout her career as an Anesthesia Technician.
Here are some comments submitted for her recognition:
"Chris is what I call a "Super" Tech, she was the first tech I met that taught multiple techniques and tips. She works very fast and knows exactly what the case needs."
"Chris is the best tech so far in the OR. She tells you what you're doing well and the areas that need improving. She also let me learn on my own so I can be independent."
"Chris has been an amazing Anesthesia Tech. She is always so positive, well known and is always willing to share her knowledge; has a great deal of intuition, demonstrates great leadership amongst her peers."
"As I arrived to set up for a 4 month old baby, I was impressed with the set-up and level of attention to detail. I was also impressed with Chris's willingness to help out with anything needed. This is the kind of attitude and efficiency we all should strive to achieve. Proud to work with people like Chris, Keep up the great work!"
"Chris was phenomenal in assisting me with the emergency which required all hand on deck for a very critical airway"
"Chris is an enabler. Every time she is my tech she sets everything up perfectly. She has the audacity to anticipate all my needs for the day and has everything ready. Her work ethic and pride show in her job."
"From Residency to being an Attending, I have called you countless times with requests. NEVER was I ever turned away or told you are covering a different area. My job is easier and safer with you as a colleague. This recognition is way overdue, Thank-you!"
"I have been working with Chris for so many years and she has always been great, ready to help and goes above and beyond her limits to get things done."
"Thank-you for your hard work every day and for your perfect set up each time and Thank-you for all the chocolate you give me!"
"Always willing to go the extra mile for patients and co-workers."
Thank you Chris for always going above and beyond in your position!

Patient comments about our Ambulatory Surgery Center staff compiled from the Press Ganey questionnaires by Marisa Barone-Citrano, MA
Dr. Syed Shah
went above and beyond with his care. He has a great personality and made me feel like I was in the best hands.
Staff & nurses were nice and did great job on IV placement and anesthesia way great and
Dr. Poppers
was the best.
Your staff is EXCELLENT, very professional and very caring, very attentive and communicative. I will definitely share my experience with friends - I highly recommend SBUH Amb. Surg!
Dr. Zvi Jacobs
always goes above and beyond for my daughter. He has his patients best interest in mind, and also those of the parents. Always keeps me informed every step of the way.
The doctors Dr. Whitpenn,
Dr. Sherwin Park
were/are 100% + EXCELLENT. my mental and emotional and physical being were completely at ease - all I knew was that they would do their best.
Dr. Syed Shah
, anesthesiologist - Stellar.

CA-3 Resident Spotlight!
Meet Dr. Leif Ericksen
Ramanjot S. Kang, MD

Can you tell us a little about your background?
I studied engineering and got my MBA at Cornell University. I worked for a few years at a consulting firm focusing on consumer spending analysis. Later I moved to a group that represented office based surgery facilities on the state and national level. Out of all the people I worked with that were peri-operative professionals, the anes folks liked their lives the best so here I am.
What do you like most about being a resident?
Sometimes it kinda feels like you have your own personal anesthesia coach every day. All of our attendings did residencies, and they are all eager to show you a new technique or an interesting aspect of your case, all you have to do is ask...even at the start of my CA-3 year I saw some new techniques for common procedures like A-lines or epidurals that I had never seen before.
What do you like least about being a resident?
OB
What pearls of wisdom would you like to share with your fellow junior residents to help them succeed in their time here and future careers?
Find a project and make it your own. I remember working on an article in my CA-1 year and it was tough to fit in with all the other studying and clinical tasks you have when you first start. When I was done, though, I was very knowledgeable on the subject, I felt a lot more confident in the OR, I worked closely with faculty that became mentors to me, and had a nice gold star to put on the CV.
So what's the next step you will be taking as you transition from the role of a resident to attending next summer?
I'm headed to NYU for a cardiothoracic fellowship.
As you're soon to enter the real world of anesthesiology, what do you find most daunting?
My wife and I are expecting our first kid right at the end of residency...I think being a new parent while starting a CT fellowship qualifies.
If you could do it all over again (become a doctor), would you? Why or why not, and what would you have done differently?
Absolutely. I love what I do every day, and look forward to coming into the hospital. I wish I would have seen the light a little earlier in life and gone to medical school sooner. Not being at my forever job till im 34 seems off.
If you hadn't chosen to go into medicine, what career path might you have followed?
Traditional viking encampment reenactor.
What has been your favorite residency memory of your 4 years here at Stony Brook?
That time Rich insisted there was a ton of interest voiced by the residents in going to a Long Island Ducks game on the opening Sunday for the NFL.
When you aren't running around the hospital saving lives, how do you like to spend your free time?
● During baseball season I mainly spend my time watching the Chicago Cubs & talking about the Chicago Cubs.
● Hookah with Ehab
● When not in baseball season apparently I like to waste my time and money remoding ancient cars I picked up on the cheap...this is a photo of the last car I worked on before I moved in with my wife and she said I'm not allowed to pick our family cars anymore ...yes, thats a baby blue lowrider…yes, I put a set of hydraulics in it.
What do you like the most (and least) about living on Long Island?
The 2 hour drive time you have to add on to any trip whose destination is not the city.
What is your favorite type of food?
Chicago deep dish pizza & hot dogs.
What's your favorite restaurant in LI/NYC?
When Adrian is the attending buying lunch, wherever is most expensive.
Where would you love to travel to next and why?
Boston for the 'history of anesthesia tour'
What's your favorite Tourist Activity in LI/NYC?
The lighthouse out at montauk...it's where I proposed to my wife.
Describe yourself in three words:
Efficient
-OR-
Work in progress
Who is your role model and why?
The Leif 10 years from now with a family a solid practice...that guy has his life together I've got a lot of work to do not to disappoint him.
If you could make one wish, what would it be?
The person who keeps putting the temp probes in the gas cassette just once tried to place a folded up temp probe.
If you could eat lunch with one person (fictional/alive/dead/etc), who would it be?
Harry Carrey while we drink lunch and watch the video of game 7 of the 2016 world series I have on me at all times.
What are you looking forward to doing once you start receiving "attending" salary?
At home squat rack.

Chief's Corner - Neuroanesthesia Division
Stroke at Stony Brook
Stephen Probst, MD
Considering our recent designation as a comprehensive stroke center, the addition of the mobile stroke units and the recent inclusion of "Code CSI" to the plethora of overhead announcements we hear on a daily basis, I wanted to use the December newsletter to highlight the world class management of acute stroke at Stony Brook
Medicine
.
A little about stroke. Every year, about 795,000 people in the United States have a stroke. 87% are ischemic and 142,000 lead to death. Stroke is the #1 cause of disability in the US and the #5 cause of death. During a stroke, almost 2 million brain cells die every minute and any means which shorten the time to treatment will significantly decrease disability and death.
The first step to proper treatment of a stroke is to get the right people to the patient as fast as possible. A massive public stroke awareness program including "BEFAST" and "Think it – Call it" has helped the recognition process and improved the time to diagnosis. Telemedicine brings stroke neurologists to the ambulance and to the emergency department 24/7. Code BAT and now Code CSI (complex stroke intervention – these are the ones that will likely require interventional management) has vastly improved time to proper diagnosis in the hospital.
A critical branch point in the management of acute stroke is the differentiation between a hemorrhagic stroke and an ischemic stroke – this requires a CT scan. In the hospital, a rapid CT scan is usually of little concern but a patient who has a stroke in the field will often experience significant delay before a CT scan and subsequent treatment can occur. The addition of our 2 mobile stroke units (MSU) – ambulances staffed with specially trained paramedics and a CT scanner – has significantly decreased this critical time. When a CT scan confirms an ischemic stroke, IV tpa is initiated within 3 or 4.5 hours of last known normal to break up the clot. For patients outside this time window or on anticoagulation, IV tpa may be unsafe. For these patients and for patients with evidence of a large vessel occlusion such as the middle cerebral artery, interventional management is indicated.
Interventional treatment of acute stroke typically involves acute thrombectomy, possibly carotid stent placement, angioplasty and IA tpa administration. These procedures are performed under general anesthesia and our cerebrovascular anesthesia team is available 24/7 to cover these emergencies. A typical call comes in at 2 am, jump out of bed, rush in to hospital and rush to set up for a GA case. After a rudimentary set up, rush to ED to meet the nurse/PA and grab the patient if there is time. These are typically ASA 4E or 5E patients with little or no ability to communicate and little or no documentation of their history. An expeditious pre-induction arterial line and a stable hemodynamic induction are required and the time from CVC door to femoral access is tracked, reported and essentially owned – good or bad- by the anesthesia team.
Special thanks to the Stony Brook CV anesthesia team –
Drs. Tommy Corrado, Chris Page, Wesam Andraous, Sofia Geralemou, Anna Kogan, Sergio Bergese and William Vuong
for their dedication and fortitude.

Stony Brook Anesthesiology at PGA 2019
Medically Challenging Cases
•
J Miles, B Tazeen
. 93yo Female Presenting For Urgent EGD With 8cm Retrosternal Goiter
•
R Kang, K Shuaib, S Oleszak
. Airway Management Of A Patient With Ludwigs Angina 
•
R Shah, R Abola
. Anesthesia For C-Section In Parturient With Pulmonary Hypertension And ESRD
•
R Chojnowski, J Poppers, D Atkinson
. Anesthesia Strategy For Hip Arthroplasty Complicated By Pulmonary Hypertension
•
K Shuaib, R Kang, D Atkinson
. Anesthetic Management Of A Pregnant Patient With Renal Failure
•
R Vojdani, A Iskander
. Bilateral Supraclavicular Nerve Blocks For Bilateral Humeral Head Fractures
•
W Ericksen
, M Bannazadeh,
I Izrailtyan
. CO2 Angiography For Thrombectomy In Patient With Anaphylactic Contrast Allergy
•
K Cervo, D Richman
. Complications Of Head And Neck Radiation – Beyond The Difficult Airway
•
C Figueroa, A Fischl, C Sanchez
. Intraoperative Management Of HITT With Bivalirudin During Carotid Endarterectomy
•
U Siddique, S Azim, L Stemke
. Intraoperative Massive PE Causing Bradyasystolic Arrest During Spinal Surgery
•
C Brar, W Andraous
. Ludwig's Angina Complications And Difficult Airway Algorithm Application
•
A Xiao, E Watson, T Corrado
. Management Of Severe Hypertension After Indigo Carmine Administration
•
S Parikh, D Mitchell, R Gupta
. Prolonged Spinal Following Routine Administration Of Intrathecal Bupivacaine
•
S Ma, S Oleszak, D Adrahtas
. Relapsing Polychondritis With Airway Involvement Presents For Elective Surgery
•
D Mitchell, M McManus, W Caldwell
. US-Guided Stellate Ganglion Block In Refractory VT
Abstracts
•
S Singh
, J McElroy,
J Romeiser
, P Denoya,
R Gupta, E Bennett-Guerrero
. Variability In Intraoperative Fluid Administration In Adult Colorectal Surgery
• J McElroy,
S Singh, J Romeiser, R Gupta
, A Sasson, G Georgakis,
E Bennett-Guerrero
. Intraoperative Fluid Administration Variability In Surgical Oncology Procedures
•
B Dhautal, D Mitchell
, W Holecek,
J Romeiser
, P Parikh, T Bilfinger,
J Poppers, E Bennett-Guerrero
. Low Diastolic Blood Pressure And Aortic Insufficiency After TAVR
• A Martens,
T Gan
, A Wahlert, G Fox. IV Amisulpride Has A Favorable Safety Profile In The Management Of PONV
Focus Sessions
•
Epstein R
. Pediatric Patient with Complex Pre-Existing Disease for Non Complex Surgery #1
•
Gan TJ
. The Concept of Enhanced Recovery After Surgery (ERAS)
•
Gupta R
. Practice Management: How to Evaluate an Anesthesia Contract
•
Shah S
. Office-Based Anesthesia
Mini Workshops
•
Costa A
. Postoperative Nausea and Vomiting: Practice Guideline Update
•
Rosenfeld K
. Are You Ready to be a Director or Chair of an Anesthesia Department?
PBLDs
•
Beg T
. Anesthetic Management of the Endobronchial Ultrasound (EBUS) Patient
•
Gupta R
. New Techniques for Fluid Management from the Operating Room to the ICU
•
Poovathoor S
. New Techniques for Fluid Management from the Operating Room to the ICU
Scientific Panel
•
Gan TJ
. Controversies in Anesthesiology
Workshops
•
Corrado T, Oleszak S, Tateosian V, Vitkun S.
Difficult Airway Management
•
Kiamanesh D.
Basic Point of Care Ultrasound (PoCUS)
•
Kiamanesh D.
Basic Plus (+) Point-of-Care Surface Ultrasound Workshop
•
Vitkun S.
Advanced Cardiac Life-Support (ACLS)

Pain Committee Receives iCare Award
Dr. Christopher Page
and the Pain Committee were recognized for Excellence in Patient Safety from April to June 2019.
The Pain Committee was formed to address The Joint Commission requirements to provide leadership for pain management and safe opioid prescribing through the development and monitoring of performance improvement activities. In partnership with Information Technology (IT), the Pain Committee created the initial "Pain Management Power Plan," embedded in the electronic medical record (EMR), in 2018. This comprehensive tool has provided key guidance for clinicians to effectively manage pain across the organization. Information was created on the hospital intranet, with direct links to the Acute Pain Service, so that clinicians have easy access to tools and information. In addition, comfort carts were rolled out to all the medicine floors and the Emergency Department. In response to the new Joint Commission Pain Standards issued in January 2018, the Pain Committee was revamped to focus on the actions needed to make the hospital fully compliant with these new standards. As a result, automated Crystal reports were developed in the first quarter of 2019 to assess pain and pain management to increase safety and quality for patients, as well as to ensure that opioids are being used safely across the organization.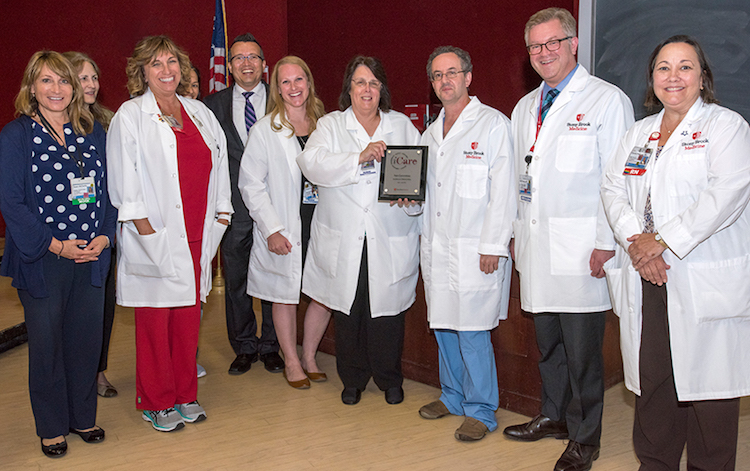 Similarly, the Pain Committee played a key role in the EMR implementation of the evidence-based CAPA (Clinically Aligned Pain Assessment) tool in the first quarter of 2019. The Pain Committee also uses the Sentact platform from Patient Safety First to house the hospital's internal unit audits. These internal pain audits and associated performance have increased significantly in 2019 through continuous oversight, performance review and monitoring. The Pain Committee addresses and closes any detected gaps through direct unit engagement and timely education.

Srinivas Pentyala, PhD
Four students from my lab participated in the "NY State Young Innovator Research Competition" on 3rd November 2019. All four projects were recognized as "Exemplary Research Performances". The projects presented by the students were:
•
Vamiq Mustahsan
: Feasibility of using still pictures as a guidance for bone resection.
•
Amith Anugu
: Bedside method/kit to determine monosodium urate crystals in joint synovial fluid.
•
Elizabeth Varghese
: Expanded role of tafamidis in the treatment of transthyretin amyloid diseases.
•
Sahana Pentyala
: Anti-nausea pull-and-burst (PnB) strips.
Sahana Pentyala was adjudicated first and Elizabeth Varghese second, out of a total 45 presenters in the competition, and all 4 presenters received cash awards from the organizers for their meritorious work.

Farewell Dr. Ruchir Gupta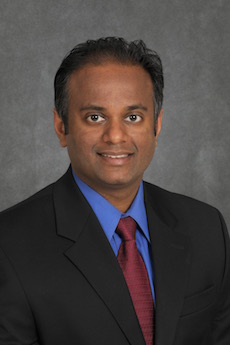 Dr. Ruchir Gupta
is leaving, after five years in the department, to pursue a Fellowship in Pain Medicine at the Mayo Clinic in Scottsdale. In his farewell email, he wrote:
I could not have asked for a better group of people to call colleagues. Coming to SBUH was the single best career decision I ever made and I firmly believe I would not be where I am today were it not for the collective guidance, assistance and camaraderie I received from you all. I also want to thank the leadership for taking a chance on me and inviting me to be a member of such a great group of people. Among the things I will miss the most (second only to NY bagels) will be the friendships that I forged here and hope to maintain.
We wish him the best in his new endeavors!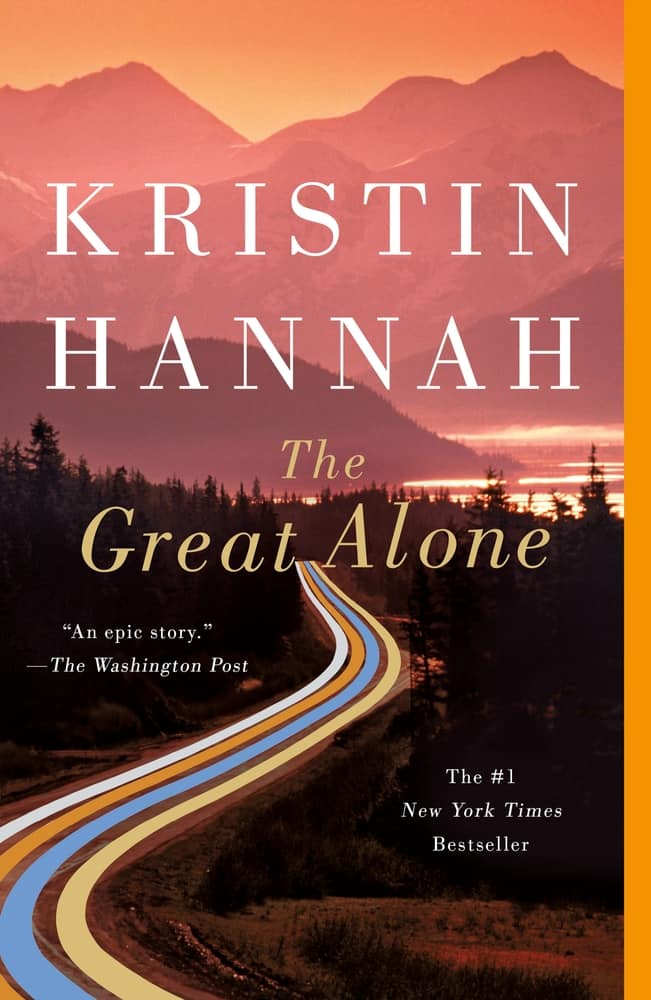 Did you know that the department has a Book Club? Well, it has been around for only a few months, but it's gaining momentum and membership. On Wednesday, December 11 at 6:00 pm, we will discuss "The Great Alone" by Kristin Hannah. We will meet at Maria's Restaurant, 211 Smithtown Blvd, Smithtown, NY.
So, if you are a reader, or just would like to get out and socialize with colleagues, why not give the Book Club a try? Can't make it this month? Email
Sunitha Singh
and she'll put your name on the mailing list and keep you posted about future meetings/books.

Departmental members have been featured in recent issues of
Anesthesiology News
.
In July,
Dr. Sunitha Singh
was interviewed about the poster she presented at the 2019 Annual Congress of the American Society for Enhanced Recovery. She had surveyed US hospitals about their use of ERAS in different types of surgery. More than half of hospitals reported that they had ERAS programs for colorectal, gynecology and orthopedic surgery. At the other end, fewer than 15% had ERAS programs for ENT, vascular and cardiac surgeries.
The October issue,
Jamie Romeiser
was quoted on the feasibility studies she did on electronic capture of perioperative patient-reported outcomes. She had presented her results in two posters from the ASER meeting. She reported that nearly three-quarters of patients responded with an email and text combined approach,an extremely high compared to usual hospital surveys.
Last month,
Zhaosheng Jin's
new systematic review and meta-analysis, presented at the IARS meeting, was discussed. His work concluded that patients undergoing TIVA with propofol had lower rates of cancer recurrence and higher rates of recurrence-free survival than those receiving a volatile anesthetics. However, there was no significant difference between groups in overall mortality.


Monthly Muscle Chillaxant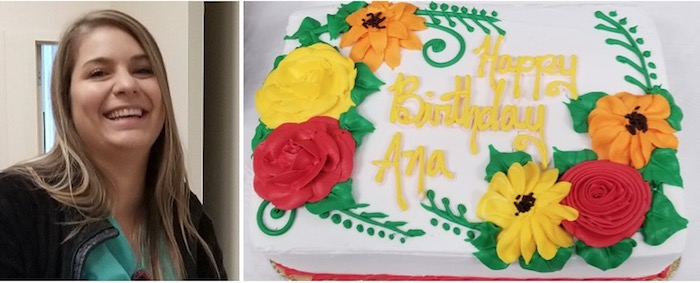 SleepTalker, the Stony Brook Anesthesiology Newsletter is published by the Department of Anesthesiology
Stony Brook Medicine, Stony Brook, NY
Tong Joo Gan, M.D., MHS, FRCA, MBA, Chairman
Editorial Board: James P. Dilger, Ph.D.; Stephen A. Vitkun, M.D., M.B.A., Ph.D.; Marisa Barone-Citrano, M.A.; Ramanjot S. Kang, M.D.