| | | |
| --- | --- | --- |
| Volume 32 Number 5 | Stony Brook, NY | < November 2019 > |
| | | |
James P. Dilger, PhD
In September, we welcomed
Dr. Jonathon Schwartz
to our faculty! Dr. Schwartz studied Biomedical Engineering at the University of Michigan as an undergraduate, during which he investigated the mechanics of needle deflection during prostate brachytherapy. He is an author of two research articles on the subject published in
Medical Physics
. He received his MD from Sackler School of Medicine, did an Anesthesiology Residency at the University of Rochester and a Fellowship in Critical Care Medicine at Stanford University. As a Resident, he co-directed Anesthesia Crisis Resource Management Simulation Sessions along with another CA-2 resident and faculty members.
Dr. Schwartz has language proficiency in Spanish, Hebrew and Hungarian! In his free time, he enjoys playing the piano, artisan tea and coffee brewing, running, weightlifting and reading. He is a member of our Critical Care Team. Welcome to Stony Brook, Dr. Schwartz!

Visiting Professor: David L. Brown, MD
James P. Dilger, PhD
This month, we are pleased to welcome David L. Brown, MD as our Visiting Professor. Dr. Brown is the Founder and CEO of ​
Curadux
. He will be speaking about the events in his life that led to the founding of Curadux, so I will just say he founded the organization "to help individuals and families live well in advanced illness by helping them make wise decisions".
Dr. Brown received his MD from the University of Minnesota in 1978. He then did a surgery internship at Travis AFB and an anesthesiology residency at Lackland AFB. He stayed for three years at Lackland AFB as a staff anesthesiologist. Next was a move to the University of Washington, Seattle where he was Chief of the VA Department of Anesthesiology. He was recruited to the Mayo Medical School in 1995 to become Section Head of Orthopedic Anesthesia. In 1997, the University of Iowa, Iowa City, named him Head of the Department of Anesthesia. Seven years later, Dr. Brown became the Chairman of Anesthesiology and Pain Medicine at the MD Anderson Cancer Center in Houston, TX. In 2010, the Cleveland Clinic called, and Dr. Brown became Chairman of their Anesthesiology Institute. He served in that capacity until 2015.
Dr. Brown has written over 60 peer-reviewed articles, has edited about a dozen books (including the first four editions of
Atlas of Regional Anesthesia
, and has penned over 40 book chapters. Between 1997 and 2002, he was Editor-in-Chief of
Regional Anesthesia and Pain Medicine
.
On Tuesday, November 19, Dr. Brown will speak to the residents about "Growing a Professional Career in Anesthesiology: What Matters?". The following day, he will address the department at Wednesday Grand Rounds on "Multiorgan Failure in the ICU: A Patient and Family Experience". Welcome to Stony Brook, Dr. Brown!

Wed. Nov 6. Lifewings Training at 7:00 am in LH5.
Wed. Nov 13. Fire Drill at 7:00 am in OR.
Tues. Nov 19. Students from
Dr. Srinivas Pentyala's
group will present research discussions at 4:00 pm in the Anesthesiology Library. Undergraduate student
Elizabeth Varghese
will speak about "Expanding on Tafamidis for the Treatment of Transthyretin Amyloid Cardiomyopathy (ATTR-CM)" and graduate student
Vamiq Mustahsan
will present his work on "Customized Bone Tumor Resection and Bone Reconstruction".
Tues. Nov 19. Visiting Professor Dr. David Brown will speak to the Residents on "Growing a Professional Career in Anesthesiology: What Matters?" at 5:00 pm in the Anesthesiology Library.
Wed. Nov 20. Visiting Professor Dr. David Brown will speak to the Department on "Multiorgan Failure in the ICU: A Patient and Family Experience" at 7:00 am in LH5.
Wed. Nov 27.
Dr. Rishimani Adsumelli
will chair the Quality Assurance Meeting at 7:00 am in LH5.

STARS: STaff Appreciation and Recognition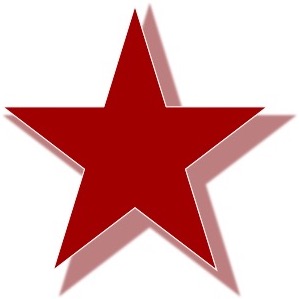 Laura Kantor, RN, MS, CPPS, Director of Graduate Medical Education wrote to Dr. Gan
Patient Advocacy has awarded PGY1 Resident,
Dr. Elliot Turkiew
a Star Card for the way he not only conducted himself with a very difficult family but also documented impeccably.

Sabine Garnier, MS, CRNA
We are very lucky to have
Chris Catania
as an Anesthesia Tech. I was in EP last week with Dr. Kiamanesh. Our patient had an emergency (floating device) and had to be rushed from EP to OR 25 for open heart surgery. The support we got from Chris was incredible. She was there to provide us with whatever we needed (drips, manpower you name it). For that I am grateful for her and wanted her to be recognized for all her help.

Congratulations to CA-2 Resident
Dr. Duran Mitchell
for being elected as the Alternate Resident Delegate to the American Medical Association (AMA) Resident and Fellow Section (RFS) within the ASA Resident Component Governing Council. Dr. Mitchell was elected to this position at the ASA Annual Meeting. Congrats Duran!
CA-3 Resident
Dr. Ehab Al Bizri
has been accepted into the Pediatric Anesthesiology Fellowship program at Yale University!
CA-3 Resident
Dr. Charles Mouch
has been accepted into the Pain Fellowship program at Cornell University!
CA-3 Resident
Dr. Manuel Lee
has been accepted into the Pediatric Anesthesiology Fellowship program at Johns Hopkins!

Dr. Srinivas Pentyala
was conferred a joint appointment as Professor of Orthopedics and Rehabilitation! For the past several years, he has been working on several translational research projects collaborating with orthopedics faculty.
Dr. Sergio Bergese
received the 2019 ASA/SEA Distinguished Educator in Anesthesiology Award for his contributions to advancing anesthesiology education. This prestigious award was presented to Dr. Bergese at the ASA Annual Meeting in Orlando.
Associate Professor
Dr. Ruchir Gupta
will begin a Pain Fellowship in July 2020 at the Mayo Clinic in Scottsdale, AZ! His final clinical day at Stony Brook will be Nov. 27.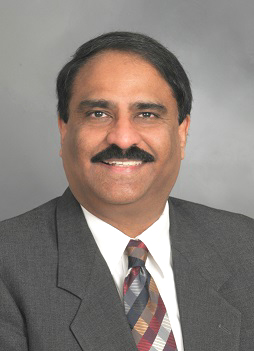 Joseph Gnolfo III, DNP, MS, ACNP, CRNA

Please join me in congratulating Lauren and Dave on the birth of their baby boy Jack David Logue. Jack was born 7lbs 9ozs and 19 1/2 inches at 0903 10/28/2019! Mom and baby are doing great. Congrats and welcome Jack David!!!! The Logue family would like to thank Ana Costa for the amazing epidural, well done.

Please welcome Michael Masseria MS, CRNA to the team. Mike is a new graduate from Columbia University with past clinical experience at North Shore University Hospital where he worked as an RN in the Neurosurgical Intensive Care Unit.



Stony Brook Anesthesiology at the ASA Meeting
The meeting provided a venue for education, food, fun and reconnecting!
View more photos online!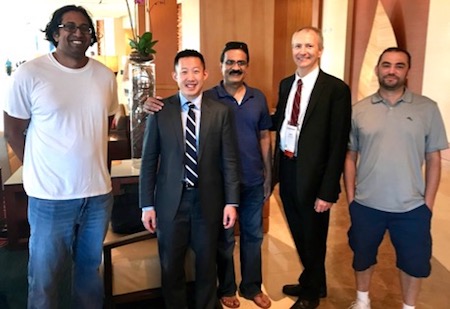 Walk with A Doc / Future Doc
James P. Dilger, PhD
The Stony Brook "Walk with A Doc/Future Doc" chapter held their first monthly walk on an overcast, but pleasant Sunday morning, October 20 at
Heritage Trust Park
in Mt. Sinai. "
Walk with A Doc
" is an organization that began in 2005 in Columbus, OH. Cardiologist, Dr. David Sabgir, was finding it difficult to change his patients' exercise behavior just by talking with them in the clinic. So, he invited them to join him for a walk at a local park. It was a success in that over 100 people turned up! The organization now has over 500 chapters worldwide.
The lead physician of the Stony Brook chapter is Dr. Raja Jaber, from the department of Family Medicine. Each month, a physician or medical student spends a few minutes speaking to the group about a health topic. Our own
Dr. Ursula Landman
volunteered to be the inaugural speaker. She spoke about avoiding injury during exercise. She then, quite appropriately, led the 30 or so participants in some stretching exercises to warm up for the walk. The circuit at Heritage Trust Park is about 0.7 miles, but shorter routes are also available. Walkers did as many laps as they wanted, at their own pace.
Check out the photos from the walk
to see the participants and some of the interesting sights around the Park.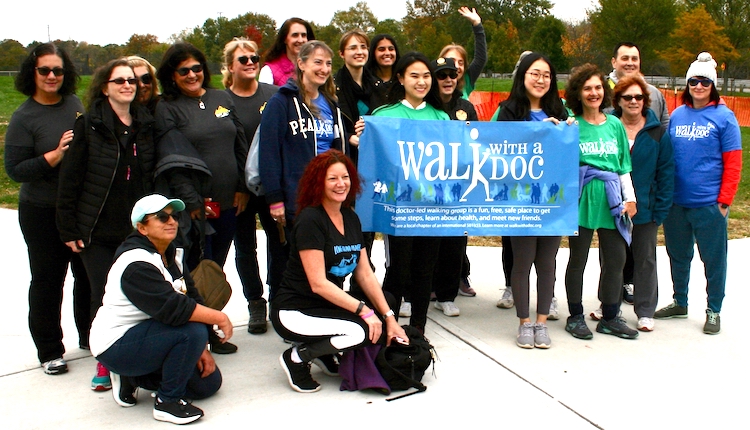 The Stony Brook "Walk with A Doc/Future Doc" chapter holds its walks every 3rd Sunday of the month at 11:00 am at the Park. If the weather is bad, the group will meet near the Food Court at Smith Haven Mall. Hope to see you there!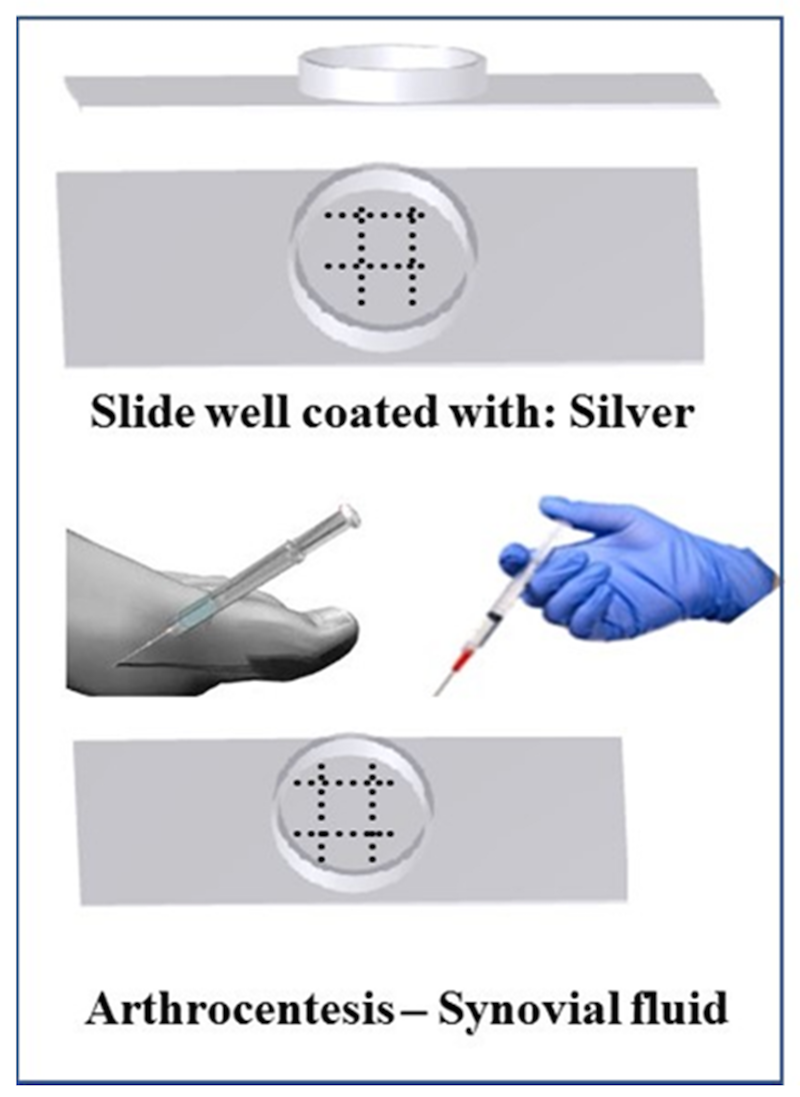 Urman RD,

Gan TJ

. Patient Satisfaction: Measuring the Association Between Anesthetic Management and Patient Experience.

Anesth Analg. 2019 Oct;129(4):918-920

Pentyala S, Monastero R, Palati S, Varghese E, Anugu A, Pentyala S, Mustahsan VM

, Komatsu DE , Penna J, Hurst LC. Gout Detection Method and Kit.

Diagnostics 2019, 9(4), 157

Monthly Muscle Chillaxant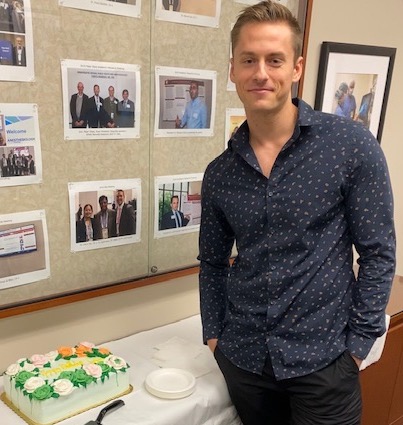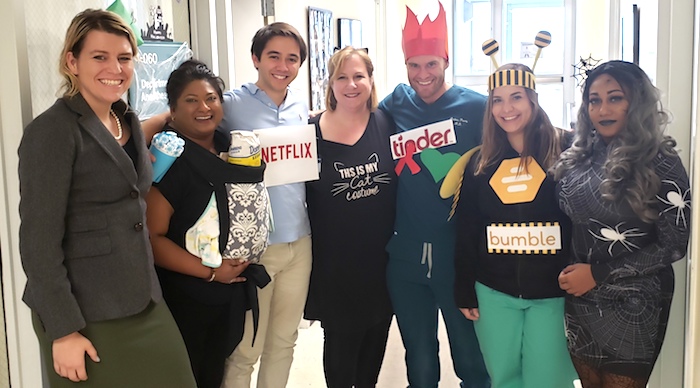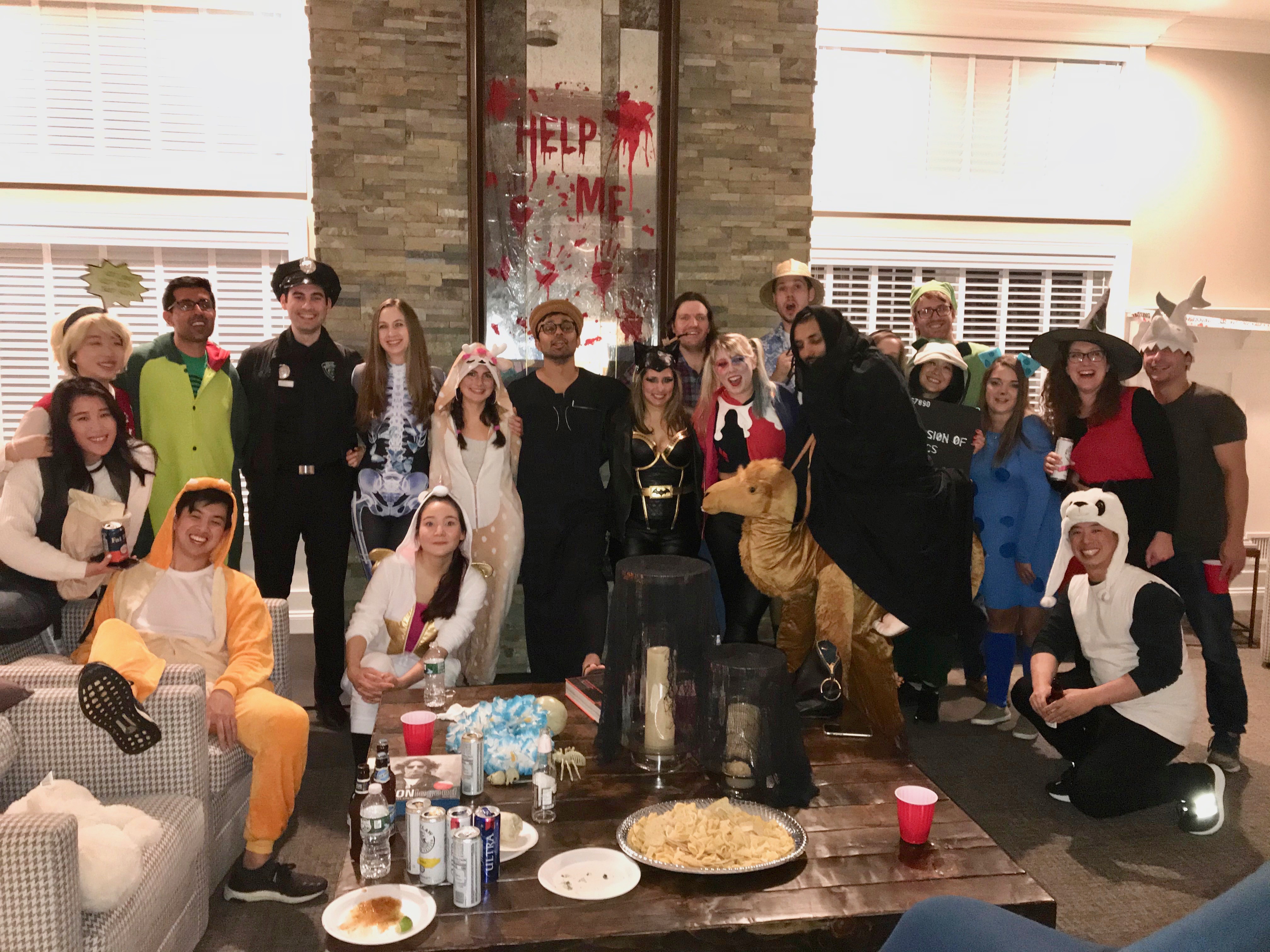 SleepTalker, the Stony Brook Anesthesiology Newsletter is published by the Department of Anesthesiology
Stony Brook Medicine, Stony Brook, NY
Tong Joo Gan, M.D., MHS, FRCA, MBA, Chairman
Editorial Board: James P. Dilger, Ph.D.; Stephen A. Vitkun, M.D., M.B.A., Ph.D.; Marisa Barone-Citrano, M.A.; Ramanjot S. Kang, M.D.