| | | |
| --- | --- | --- |
| Volume 33 Number 1 | Stony Brook, NY | < January 2020 > |
| | | |
Paul J. Poppers Memorial Lectureship
The Department of Anesthesiology has established an annual, endowed Lectureship in memory of
Dr. Paul J. Poppers
, our Founding Chairman. The Endowment is being funded in part by the Poppers' family and by colleagues and friends of Paul Poppers. Details about contributing to the fund will be available soon.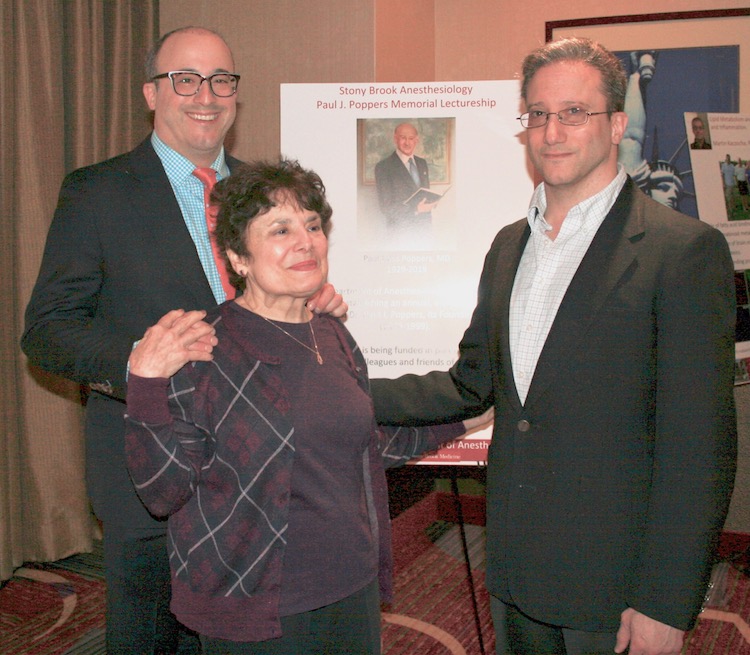 Visiting Professor, Dr. Maxime Cannesson
James P. Dilger, PhD
Hailing from UCLA Department of Anesthesiology & Perioperative Medicine, our Visiting Professor this month is Maxime Cannesson, MD, PhD. Dr. Cannesson wears several hats in his department: Professor of Clinical Anesthesiology, Vice Chair for Perioperative Medicine, Director of Clinical Research, and Vice Chair for Research. His research specialty is Perioperative Medicine.
Dr. Cannesson received his MD from Denis Diderot University, Saint Louis Hospital in Paris, France. HIs residency in anesthesiology was at Claude Bernard University, Hospices Civils de Lyon Medical Center in Lyon, France. Subsequently, he received a PhD in Cardiovascular Physiology from Claude Bernard University. In 2004, he came to the US and did a fellowship at the University of Pittsburgh Medical Center.
Dr. Cannesson's research is focused on phenomics, the study of the interaction of genes and the environment, and how it can shape the management of critically ill patients. His group uses computing and informatics to develop novel monitoring systems, and to develop predictive physiological tools.
Dr. Cannesson will be at Stony Brook on Tuesday, January 21 when he will speak to the residents at 5 pm and on Wednesday, January 22 when he will address the department at 7:00 am. Welcome to Stony Brook Dr. Cannesson!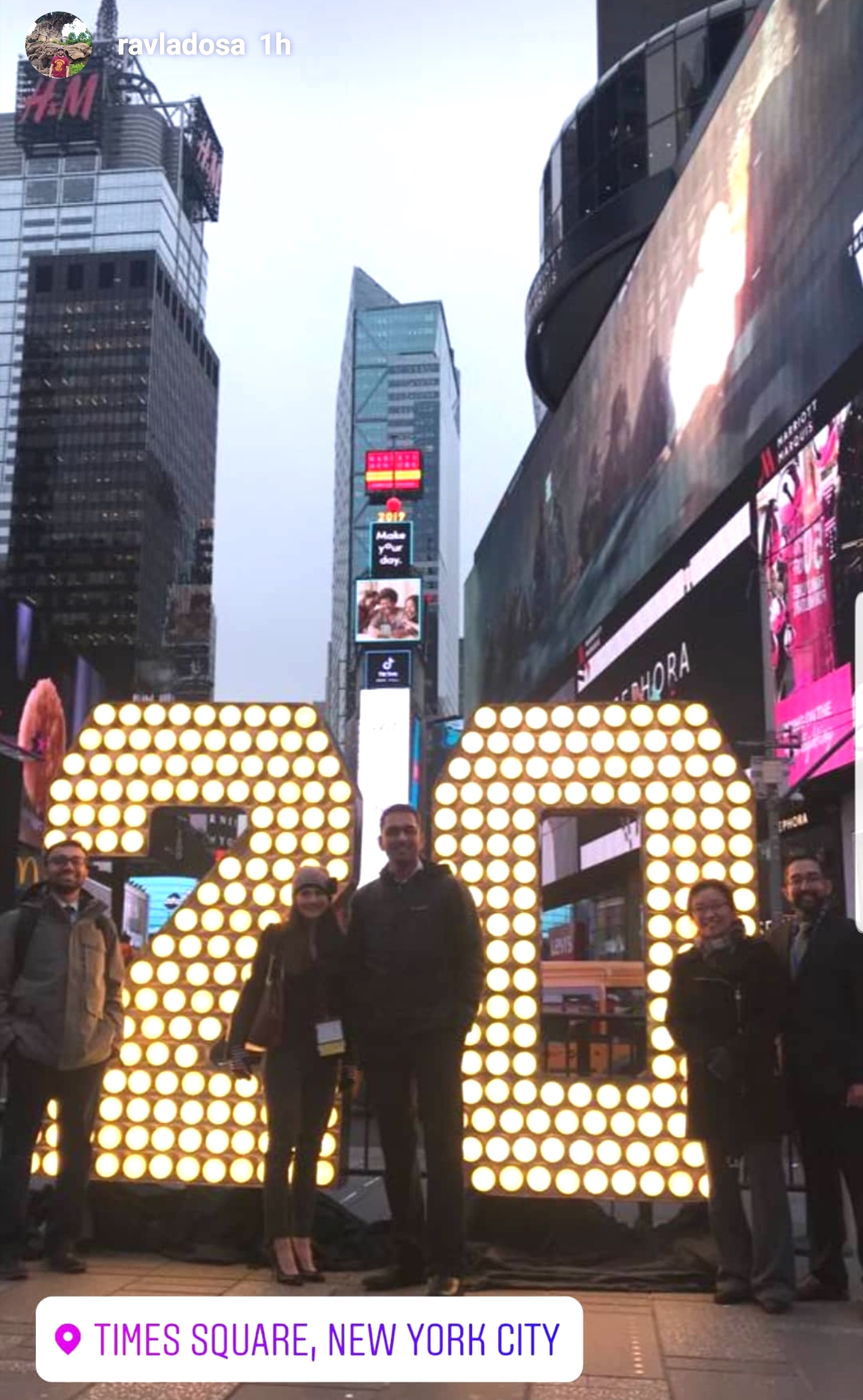 Wed. Jan 8.
Dr. TJ Gan
will chair the Faculty meeting at 7:00 am in LH5.
Wed. Jan 15.
Dr. Julie Mercado
will present her Senior Grand Rounds at 7:00 am in LH5.
Tue. Jan 21. Visiting Professor, Dr. Maxime Cannesson will present his Resident's Lecture at 5:00 pm in the Anesthesia Library.
Wed. Jan 22. Visiting Professor, Dr. Maxime Cannesson will present his Grand Rounds Lecture at 7:00 am in LH5.
Wed. Jan 29.
Dr. Rishimani Adsumelli
will chair the QA committee meeting at 7:00 am in LH5.

STARS: STaff Appreciation and Recognition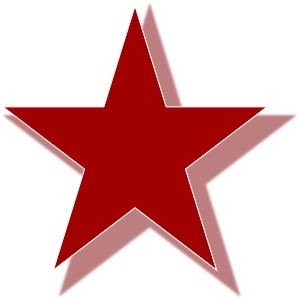 Joseph Gnolfo III, DNP, MS, ACNP, CRNA
I received an email from a patient commenting on the care he received. "I had the pleasure of being a patient of
Nancy Perez, CRNA
on November 4th. I was having a hip replacement and was quite anxious but fortunately, Nancy was the CRNA on my case. She is pleasant, caring and professional. I cannot tell you how much of a difference it made for me to have her take care of me! "

Patient comments about our Ambulatory Surgery Center staff compiled from the Press Ganey questionnaires by Marisa Barone-Citrano, MA
Everyone at the facility was excellent. The care and professionalism was very impressive. I was well informed of every procedure and even received follow up calls. Thank you!
Everyone at the surgical center were nice, kind, caring, compassionate. What a great group of people. From check in to checkout. Superb!!
Every person I encountered was friendly, helpful and knowledgeable. Facility was extremely clean and nice.
Love SB Ambulatory Surgery Unit - Nice people and very neat & clean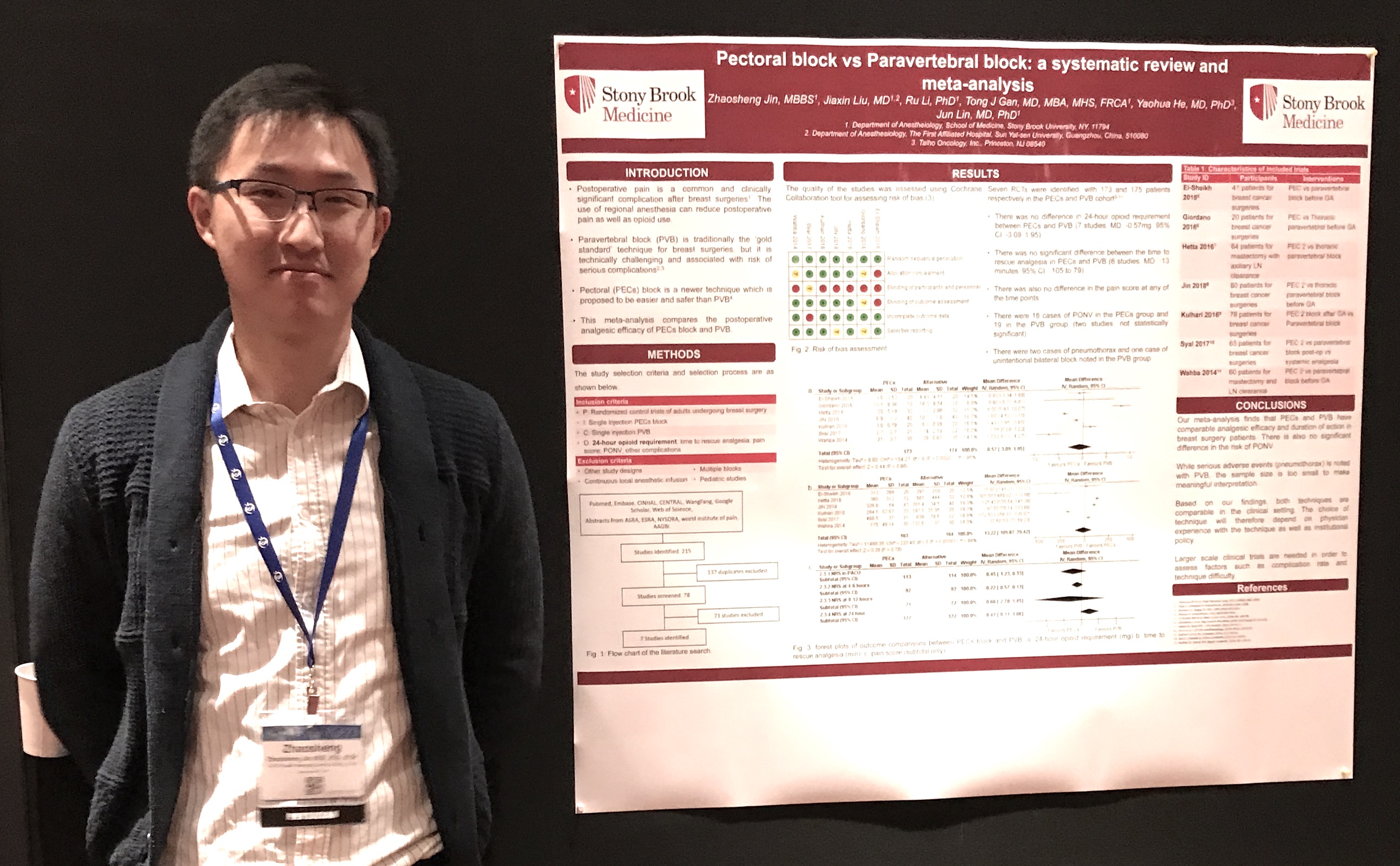 Although they have been in the department since late summer 2019, two new employees managed to slip under the radar of
Sleeptalker
. We belatedly welcome
Dr. Ana Mavarez-Martinez
, a postdoc working with Dr. Sergio Bergese and
Mr. Norman Correa
, Assistant Administrator. We really are pleased that you joined the departmental family!
Melissa A. Day, MS, CRNA, CCRN
Please join me in welcoming two new Anesthesia Technicians:
Meagan Rodriguez
and
Megan Baas
. Meagan, who started in November, has over 5 years experience working as an Emergency Medical Technician and as an Emergency Department Technician. She has also worked as an Executive Assistant and in Medical Marketing. Megan, who started in December, graduated from Stony Brook University with a Bachelor of Health Science, Anesthesia Technology Concentration in May 2017. She then completed the Anesthesia Technology PostBac Clinical Internship from September 2017 - June 2018. She has spent the past 1.5 years working as a Medical Assistant and Surgical Tech in a busy Plastic Surgery Group. We are delighted to welcome Meagan and Megan to the Anesthesia Technician Team!

CA-3 Resident Spotlight!
Meet Dr. Manny Lee
Ramanjot S. Kang, MD

Can you tell us a little about your background?
I was born and raised in Rhode Island. I enjoyed playing baseball and running when I was a kid. I didn't know what I wanted to do with my life so I picked computer engineering as a major because I liked computer games. I worked a few years in IT (New Jersey) before making the switch over to medicine (Rutgers-Newark) because I wanted to do something a little more fulfilling with my life. I never thought I'd end up becoming a doctor, doing anesthesia, or pursuing a fellowship...but here I am.
What attracted you to anesthesiology?
I enjoy working with my hands, and anesthesia allows for a good mix of procedures. Also, as much as I enjoy talking to people, sometimes I don't mind putting patients to sleep.
How did you come to be a resident at Stony Brook (Why SB)?
Let's just say I ended up here serendipitously.
What do you like most about being a resident?
The people we work with can make or break our experience, and we have awesome residents and attendings in our department.
What do you like least about being a resident?
The hardest part of residency is trying to balance it with family life. It's also difficult to explain our responsibilities to family and friends.
What pearls of wisdom would you like to share with your fellow junior residents to help them succeed in their time here and future careers?
The most important thing is to keep a good attitude and just do your best. You'll have good days and bad days. Sometimes you'll feel great, and sometimes you may fail. Just keep going and things will work out.
So what's the next step you will be taking as you transition from the role of a resident to attending next summer?
Pediatric anesthesia fellowship at Johns Hopkins in 2020.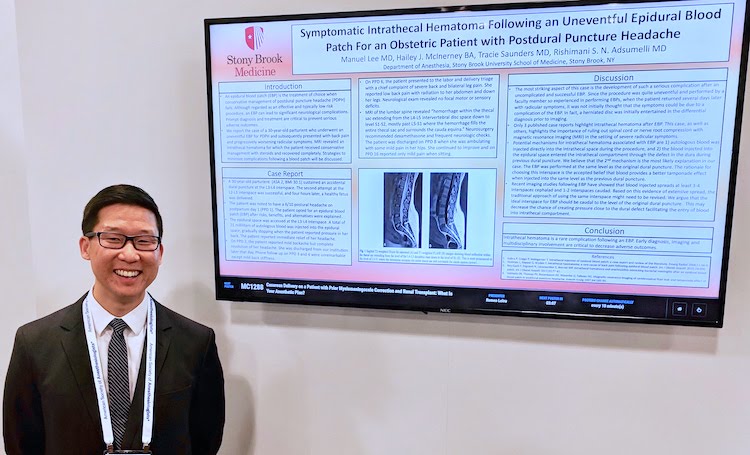 As you're soon to enter the real world of anesthesiology, what do you find most daunting?
Not having an attending to back me up, although if I work anywhere like Stony Brook, I know I'd have colleagues available to help at a moment's notice.
If you could do it all over again (become a doctor), would you? Why or why not, and what would you have done differently?
Definitely. I consider it a privilege to be a physician. I'm not sure if I would do anything differently.
When you aren't running around the hospital saving lives, how do you like to spend your free time?
I usually spend any free time with my wife and 3-year-old daughter.
What do you like the most (and least) about living on Long Island?
I like that we have easy access to beautiful beaches and parks. The hardest part is that most family/friends find it difficult to travel into deep Long Island.
What is your favorite type of food?
I eat almost anything. Mexican, Italian, Korean, Chinese are my favorites.
What's your favorite restaurant in LI/NYC?
I go to Toast in Patchogue at least once a month.
Where would you love to travel to next and why?
I hope to visit Korea again soon. It's been more than 20 years since I've been, and I heard a lot has changed.
What's your favorite Tourist Activity in LI/NYC?
I enjoy just walking around the city and exploring.
If you could make one wish, what would it be?
Just get rid of my student loans!
What are you looking forward to doing once you start receiving "attending" salary?
I'm a relatively simple guy. I'm looking forward to not having to worry so much about money. I'll probably take my family on a nice vacation for putting them through all this training with me.

Chief's Corner - General Anesthesia Division
Trauma Center at Stony Brook
Daryn Moller, MD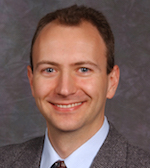 "Code T Level four Critical Care ER". The words echoing over the hospital PA system make many a call resident cringe at the thought of what lay in store for their night…
What does it mean to be a Trauma Center? Trauma Centers are categorized in Levels 1 through 4; a Level 1 Trauma Center has the most resources and a level 4 the least. In areas of sparse resources such as a rural setting, level 4 facilities provide stabilization of injured patients and expedited transfer to a facility that can provide definitive care. Level 4 trauma facilities may only be staffed by a mid-level provider such a as Physician Assistant or Nurse Practitioner where Level 3 trauma facilities are capable of providing some rudimentary damage control surgical procedures. Both Level 3 & 4 Trauma Centers lack many resources that we take for granted, yet they are a vital part of a functional trauma system network. It allows the most rapid access to care possible, regardless of the geographic location the injury occurred.
Both Level 1 and Level 2 centers have a breadth of resources to allow for all aspects of definitive care of the injured patient such as neurosurgery, complex orthopedics and cardiothoracic surgery. Level 2 centers may be either private or academic centers, but frequently lack specialized resources such as the capability to replant digits, oral-maxillofacial or ophthalmologic services. In both Level 1 & 2 Trauma Centers, resources must be available in a timely fashion to the injured patient: An trauma surgeon must be available at the bedside within 15 minutes. Ancillary services such as neurosurgery, interventional radiology must also be available within 30 minutes of activation. (Please remember to sign and date the Trauma flow sheet for every Code T, it documents the timely presence of Anesthesia Services.)

Stony Brook is one of 18 Level 1 Trauma Centers in New York State that have been verified by the American College of Surgeons. Our re-verification visit occurred in October 2019 and typically occurs every three years. Every Level 1 trauma center is expected to have a minimum volume of trauma admissions (1200/yr) including 240 admissions with an Injury Severity Score (ISS) greater than 15. (ISS is a scoring system that tallies the severity of the injury in different regions of the body). At Stony Brook, there is a graded system of activation based on the severity or injury the patient received. Here are a few of the commonly encountered activation criteria for higher level actions.
CODE T
• Cardiac Arrest after Trauma
• Airway obstruction or compromise
• Confirmed SBP < 90 mm Hg at any time
• Advanced airway requirement from the scene
• Penetrating injury to head/neck/chest or abdomen
• GCS <= 8 with a presumed Trauma mechanism
• Suspect Spinal Cord injury
• Traumatic Amputation above wrist or ankle
• Inter-Hospital Transfer receiving blood/pressors to maintain vital signs

Trauma Alert
• Penetrating injury of extremity with concern for Vascular Injury
• Femur/ 2 or more long bone fractures
• Fall > 20 feet
• Burns > 15% BSA
• Amputation below wrist or ankle
• Pedestrian struck > 15 mph
• Motorcycle crash > 20 mph or separation of rider from bike
• GCS 9-12 with presumed Trauma mechanism
• >20 weeks pregnant with abdominal pain or potential significant injury mechanism
• Interhospital transfer with intracranial injury
• Patients with reduced physiologic reserve what may have intra-abdominal or thoracic injury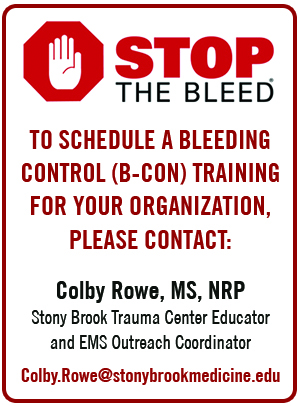 Another one of the differences between a Level 1 and Level 2 trauma center lay both at the bedside and behind the scenes. Performance Improvement and Patient Safety requires a Level 1 trauma center to focus in on specific issues that it encounters and develop a solution that functions within its existing hospital workflow. At Stony Brook, low level falls in the elderly are one of the most common injuries for adults with over 250 hip fractures per year. The current standard is to have a door to fixation time of less than 48 hours. Stony Brook has been a high outlier for several years and a push was made to expedite the trauma a medical workup of these patients including echocardiograms and cardiology consults. In order to decrease the patients pain while awaiting hip fixation, the Acute Pain Service has been placing fascia Iliaca blocks. With the increased attention and new processes, almost every hip fracture is currently fixed within 48 hours of ED arrival time. To prevent these injuries from happening in the first place, Level 1 Trauma centers need to have a community outreach role. The Trauma Center has provided
Tai Chi lessons at senior centers and nursing homes to improve patients balance and strength to prevent falls
. Other community outreach has included "
Stop the Bleed
" classes that have been held at schools and community centers throughout the county. For adolescent drivers, the trauma center has worked with local high schools and defensive driving classes to bring attention to distracted and impaired driving while pediatric community outreach has included traffic safety and helmet safety in schools
All behind the scenes as well as direct clinical activities are monitored and reported to Trauma Quality Improvement Program that tracks a programs performance in comparison to its peers. This risk adjusted data base reports back to each of the institutions how they are doing in comparison to their peer group. Stony Brook has received a "better than expected" response for 30 day trauma mortality for at least the past year. So when someone sees a hip fracture for a pre-operative block or sees the same patient in the late afternoon as an add on case, please understand that there is a reason behind it all; as members of the trauma group, we are all trying to provide the most timely and optimal care of the injured patient.

Sunitha Singh, MD
As the new year begins, we reflect on our accomplishments in Enhanced Recovery. This year we started two new ERAS pathways; Surgical Oncology (liver/pancreas) and Orthopedic (hip/knee replacement). We also presented work related to pre-operative carbohydrate beverages, fluid variability in major surgery, and the expansion of ERAS programs in the U.S. To support our ERAS pathways, we worked with SBMIT to build a Datamart/Tableau dashboard.

There is no doubt, the new decade will see rapid expansion in ERAS. These advancements would not be possible without all of the members our team who continue to improve care for our patients. We would like to especially acknowledge a few people for their engagement and support with ERAS. Their leadership and effort has advanced our ERAS pathways.
Dr. Deborah Richman

and her staff at Pre-Operative Services

Dr. Christopher Page

and the Acute Pain Service Team

Dr. Ramon Abola

and

Dr. Rishi Adsumelli

Dr. Syed Azim

Dr. Adrian Fischl

Dr. Stephen Probst

Dr. Anna Kogan

Ms. Jamie Romeiser

Dr. Mihai Sadean
retired from Stony Brook Anesthesiology at the end of December. Mihai received his medical degree from Institutul de Medicina Timisoara in Romania. He came to Stony Brook as a resident in 1996 and joined the faculty after his graduation in 1999. He was a member of the Uro/Gyn and NORA clinical divisions. His research interest was PK/PD modeling and TIVA and he published several reviews on the topic.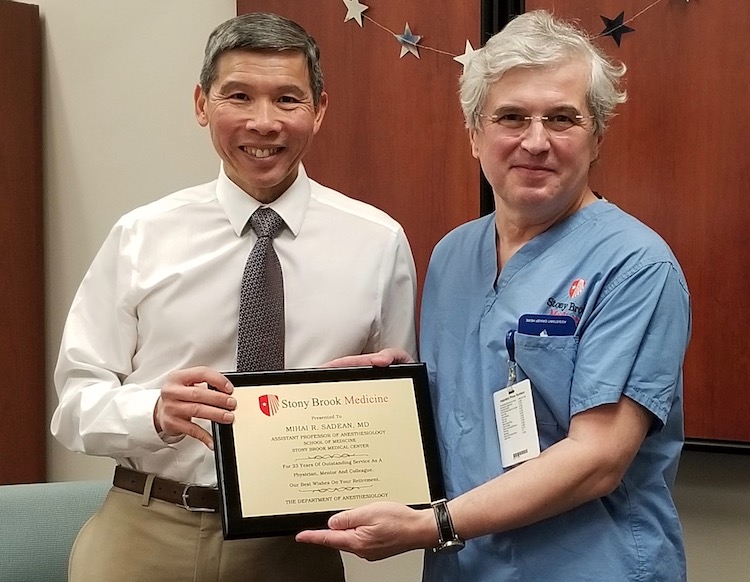 We wish him and his wife the best in their retirement endeavors!

Borrell-Vega J, Uribe AA, Palettas M, Bergese SD. Clevidipine use after first-line treatment failure for perioperative hypertension in neurosurgical patients: A single-center experience.

Medicine (Baltimore). 2020 Jan;99(1):e18541

Liu H, Dilger JP, Lin J. The Role of Transient Receptor Potential Melastatin 7 (TRPM7) in Cell Viability: A Potential Target to Suppress Breast Cancer Cell Cycle.

Cancers 2020, 12(1), 131

Monthly Muscle Chillaxant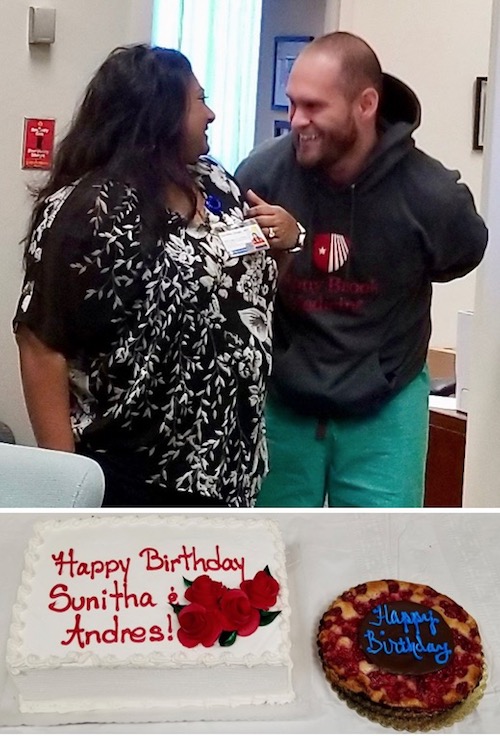 SleepTalker, the Stony Brook Anesthesiology Newsletter is published by the Department of Anesthesiology
Stony Brook Medicine, Stony Brook, NY
Tong Joo Gan, M.D., MHS, FRCA, MBA, Chairman
Editorial Board: James P. Dilger, Ph.D.; Stephen A. Vitkun, M.D., M.B.A., Ph.D.; Marisa Barone-Citrano, M.A.; Ramanjot S. Kang, M.D.