Volume 25 Number 2
Stony Brook, NY

<

February 2016

>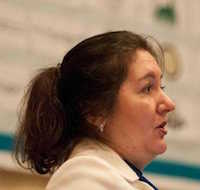 Loreta Grecu, MD, has joined the department as a new faculty member. Dr. Grecu went to medical school at the Carol Davila University of Medicine and Pharmacy in Bucharest, Romania. She followed this with an internship and a residency in Family Medicine, also in Bucharest. She moved to the United States in 1996 and subsequently did her residency in Anesthesia at Yale University. Dr. Grecu then completed two fellowships at MGH in Boston: Cardiac Anesthesia and Critical Care. She spent five years as an Instructor and Assistant Director of the PACU at Harvard Medical School and received her Board Certifications in Anesthesia and Critical Care Medicine. In 2008, she returned to New Haven as an Assistant Professor of Anesthesiology at Yale and Director of the PACU at Yale-New Haven Hospital. Dr. Grecu has authored about a dozen peer-reviewed manuscripts including research papers, case reports and reviews. Her research has dealt with such areas as PONV and cell therapy in a pig model of cystic fibrosis. She also has some twenty book chapters.
Dr. Grecu has been appointed Assistant Professor of Clinical Anesthesiology. She will work primarily in CT/ICU. We are delighted to welcome her to the Department!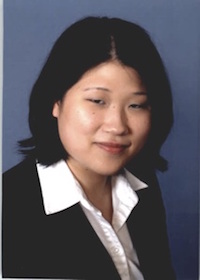 Chief Resident
Dr. Aimee Pak
. On Thursday, we had a PO c/section patient brought to L&D with a Hgb of 6 and retained products for D&C. I asked Aimee to get the ball rolling. We brought her to the OR where she turned out to be quite a difficult airway due to severe edema, Code Noelle, etc, you know the drill. Aimee was truly amazing. I tried a few times to offer my opinion and give direction, but soon realized that Aimee had everything under control, so I just sat back and enjoyed the ride. She was always calm, make excellent decisions without hesitation, knew exactly what to do, even made mathematical calculations in her head and directed the rest of the team. Graduate her today, she does not need us anymore! This is what you dream of in a residency program, the knowledge that you have successfully trained the next generation.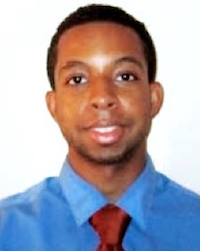 CA-1 Resident
Dr. Ricardo Georges
. Ricky came in to the OR shortly after we started as he was finishing an epidural. This being his first week, he was still getting oriented to the unit. He was being sent in many directions to bring needed supplies and never even asked where to find them, he just did. He was given a lot of orders and did everything asked of him in a competent manner, remaining calm. When we finished the case and brought the patient to the PACU, he stayed behind to clean up the room which was a mess as you can imagine. Again, he did not even ask exactly what I meant by cleaning up, he just figured it out and did what he had to do. So, he will be well prepared for any weekend disasters!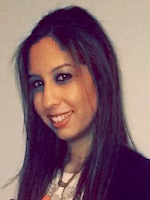 Dr. Aysha Hasan
received a note from the mother of a recent patient. She wrote: "You helped my son this morning. Thank you for your kindness, expertise, and devotion to your profession. It is much appreciated."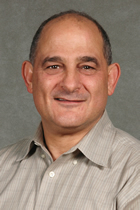 In his
CEO Blog of January 13, 2016
, Dr. Reuven Pasternack praised the performance of the
Ambulatory Surgery Center
team. The ASC "was recognized for its achievements last fall at the Press Ganey national conference when it received the 2015 Guardian of Excellence award for excellence in the patient experience. The Guardian of Excellence Award is given to organizations that have achieved the 95th percentile or higher for the composite overall rating based on the standard Press Ganey Quarterly Reports during the course of the award year (from May through April of the following year). For two of the four quarters during the award year, Stony Brook ranked at the 99th percentile." Our own
Dr. F. Barry Florence
is the Director of the ACS. Dr. Pasternack wrote that the Team is "a model of excellence for the entire hospital when it comes to patient satisfaction."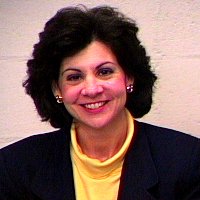 Dr. Andrea Voutsas
received positive feedback in the Press Ganey Patient Satisfaction Weekly Comments of Dec 27, 2015. "All the healthcare pros [at the ASC] were courteous and kind, making my procedure experience wonderful. Dr. Voutsas was excellent in every way."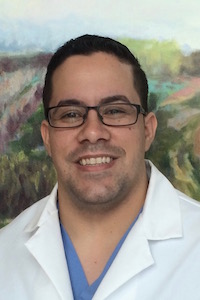 Dr. Arvind Chandrakantan wrote: "I had the opportunity to work with
Elvin Aguilar
, CRNA yesterday on an emergent infant. He did an excellent job and the attention to detail was exceptional. Infants and neonates are not necessarily harder to care for, just require more fastidious attention to very minor details. There was some multi-step troubleshooting in this case and Elvin was up to the task. It was nice to know I had a competent clinician who cared both clinically and morally for the patient."
Dr. Ruchir Gupta has been chosen to be a Section Editor for the journal Perioperative Medicine.

Dr. Kevin Dincher, Chief Resident in Dental Anesthesiology gave a comprehensive presentation before the New York State Education Department, Board for Dentistry meeting on "Opioid Abuse 2016." This presentation was a variation of the presentation Dr. Dincher gave before Grand Rounds for the Department. Dr. Dincher's presentation was very informative and extremely well received by the "Board."
John Fallon, CRNA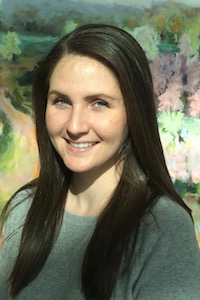 Welcome to
Valerie Redmond, CRNA
. Most of us remember Valerie as our Columbia student and daughter of the illustrious Marty Redmond. Well she's back. She graduated and is now with us full time. Please join me in giving her a warm welcome to the Department of Anesthesiology.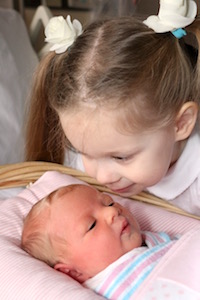 Carolyn Malhotra
, CRNA, her husband Chet and big sister Grace Noelle welcomed their new baby daughter/sister, Brooke Elisa on Dec 29.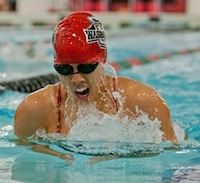 Dr. and Mrs. T.J. Gan
's second daughter, Sophie, a senior at Washington University, was honored at the school's swimming team banquet last month. She broke the Washington University swimming records for 100 yd breaststroke and 200 yd breaststroke and earned the College Swimming Coaches Association of America (CSCAA) Scholar All-Americans honors. Sophie's parents are understandably quite proud of her!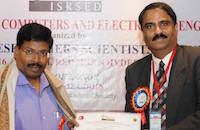 I spent a few weeks last month in India attending conferences and workshops and spending some quality time with family and friends. I presented our work on drug discovery related to osteoporosis at the "New Challenges of Chemistry in Biomedical Research" conference. The interplay of computing and electronics to effectively use biomarker detection devices for diagnosis and prognosis was my topic at the "International Conference on Computer and Electronics Engineering". The workshops I presented concerned the commercial path that medical products travel before they are used by health-care providers and patients, and how to discuss careers in biomedical sciences with students and faculty.
Global Educational partnership. Last year, the Global Medical Education group of our Medical School (of which I am a member) submitted a proposal to fund a US-India Educational Foundation (USIEF). While I was in India, I discussed possible collaborations with four medical schools there. They agreed to host our students. One student will visit India in April to do a clinical observership in a 1450 bed super-specialty health care center. Another student will do clinical research this summer. The host institutes will provide room and board for the students. We are seeking travel funds for the first student. We hope that this initiative will foster collaboration between our medical school/hospital and Institutes in India. Our students will not only get exposed to the health care setting and research environment in India, but also will get a chance to experience Indian heritage, customs and culture.
SUNY-Academia Industry Roundtable (AIR)
. On January 27-28, I attended the "SUNY-AIR: Clinical and Translational Research Event" at the SUNY Global Center in New York City as a panel member on Regenerative Medicine. The event was attended by both Academia and Industry folks. Several aspects about regenerative medicine were discussed. Our work on biomimetic and biocompatible artificial bone was well received.
The field of regenerative medicine has grown significantly over the past decade. Recent scientific advancements and the unique strategies and partnerships that will be required for clinical and commercial success in the field of regenerative medicine were appraised. Some the specific issues that were discussed at SUNY-AIR include: the challenges facing researchers and how to overcome them, the distinct roles of academia and industry and how collaboration can help, the challenges of regulation, what resources are available, and what are the skillsets required for a regenerative medicine enterprise and how can they be obtained. Several of these issues ensured a lively discussion!, At the end of the event, we proposed several recommendations to submit to SUNY. Details of this Roundtable event are
published online
.
13th Annual "Science And Research Awareness Series" (SARAS)
. This summer, SARAS will be held from July 11 to 29. We started this summer program in 2004 with 21 students and 1 faculty. Students were introduced to cutting edge technologies and novel findings in the field of biomedical research. This year, more than 70 experts from clinical sciences, basic sciences, translational sciences, administration, law and business are scheduled to educate, excite and inspire the students. Last year we hosted a total of 165 students from all over the country (and 40 international students). Acceptance into the program is on a first come-first serve basis.
Details and Registration information are available online.
.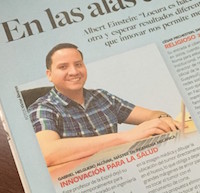 Shining star in Ecuador). During December, Carlos Helguero, a PhD student in our lab working on the artificial bone project, visited his home in Ecuador. Carlos is a Fulbright Scholar and a faculty member of the Mechanical Engineering Department of Escuela Superior Politécnica del Litoral (ESPOL). Carlos grave three lectures about our work on artificial bone this January at ESPOL. The Provost and the Dean of Research of ESPOL expressed a lot of interest in his project. This opens a potential collaboration with ESPOL after Carlos' final return to Ecuador after completion of his degree (September 2016). The leading newspaper of Ecuador, "El Universo", interviewed Carlos and published an article about him. They highlighted Carlos as a shining young researcher. Kudos to Carlos!
Jim Dilger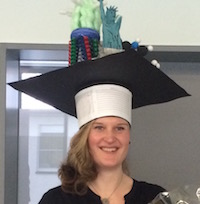 I have some 'academic family' news to write about this month. In mid-January, I traveled to Germany to attend Kathrin Groeneveld's PhD thesis defense. Kathrin was a graduate student at the University of Bonn who worked with my long-time colleague Dr. Bernd Urban. She spent about three years of her graduate school tenure doing experiments in my lab to supplement what she had done in Bonn. She finished writing up her dissertation, "Evaluating Ligand Gated Human 5-HT3A Receptor Variants for Anesthetic Studies on Single Channel Level", last September and after enduring German Papierkrieg ("paper war" = red tape), was finally allowed to defend. She made a marvelous presentation and was awarded the doctorate as "sehr gut" ("very good", the equivalent of summa cum laude). Traditionally, Bonn University doctorates are presented with a graduation cap that is decorated with symbolic items. On hers, you can see the Statue of Liberty (complete with an LED torch), a molecule of propofol and the 5-HT3 receptor molecule (with plastic ring binders for alpha helices). Kathrin is now doing a postdoc at the University of Jena in the eastern part of Germany. She is learning a new fluorometry technique that can be used simultaneously with patch clamping to monitor the binding of ligands to ion channels.

On a sad note, while I was in Germany I visited the parents of Dr. Martin Barann. Martin, also from Bonn University, was a postdoc in my lab in 1994-95. About three years ago, he was diagnosed with a brain tumor. After surgery and chemo, Martin was able to resume an amazingly active life pursuing his hobbies of bicycling and photography. About one year ago, however, the cancer returned. I was able to visit him last June but he passed away in July. We were unable to attend his funeral, so Bernd, Bernd's wife and I paid our respects last month.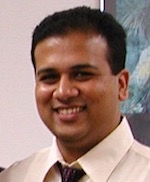 Deeptankar DeMazumder did his PhD in my lab and graduated in 2002. He then went to Virginia Commonwealth University for his MD degree. This was followed by a cardiology residency and research fellowship at Johns Hopkins. During his fellowship, Deep obtained data in a canine model of heart failure pointing to the importance of cholinergic remodeling and how cardiac resynchronization therapy can restore sympathovagal balance. These results were published in Circulation Research last year. Deep then applied to the NIH for a K99-R00 award. This is a "transition to independence" award in which the first two years are focused on additional training and the final three years are for independent research. About two months ago, Deep learned that his application has been funded! I am delighted that my protégé has been so successful!
SleepTalker, the Stony Brook Anesthesiology Newsletter is published by the Department of Anesthesiology
Stony Brook Medicine, Stony Brook, NY
Tong Joo Gan, M.D., Chairman
Editorial Board: James P. Dilger, Ph.D., Stephen A. Vitkun, M.D., M.B.A., Ph.D., Marisa Barone-Citrano