| | | |
| --- | --- | --- |
| Volume 31 Number 1 | Stony Brook, NY | < January 2019 > |
| | | |
Visiting Professors for January
James P. Dilger, PhD
This month, we have, not one, but two Visiting Professors! As you read their bios, look for some striking coincidences (or did Dr. Gan plan this?).
John A. Kellum, MD, FACP, MCCM from the University of Pittsburgh will visit Stony Brook on January 15-16. Dr. Kellum wears many hats at his institution. He is tenured Professor of Critical Care Medicine; Chair of Critical Care Research; Professor of Medicine, Bioengineering, and Clinical & Translational Science; Director, Center for Critical Care Nephrology; Vice Chair for Research, Department of Critical Care Medicine; and Director, Center for Assistance in Research using eRecord (CARe).
Dr. Kellum received his MD from the Medical College of Ohio and then did an Internal Medicine Internship and Residency at the University of Rochester. He moved to the University of Pittsburgh for a Critical Care Fellowship in 1994 and has remained in the City of Bridges throughout his professional career.
Dr. Kellum's research interests concern critical care nephrology, sepsis and multi-organ failure, and clinical epidemiology. His funding from the NIH began in 2001 (
Genetic and inflammatory markers of sepsis
) and will continue until at least 2022 (
Phenotyping Renal Cases in Sepsis and Surgery for Early Acute Kidney Injury
). He has also received funding from industry and foundation grants. Dr. Kellum is truly a prolific writer. He has published over 280 refereed journal articles, over 200 invited reviews, 100 book chapters and has edited several Clinical Care textbooks. He is well regarded for his teaching locally and his seminar presentations internationally. He is a founding member and past president of the Acute Dialysis Quality Initiative and is co-chair of the Kidney Diseases Improving Global Outcomes clinical practice guideline on acute kidney injury. He holds four patents, two of which concern biomarkers for predicting long-term dialysis.
The dates and times of Dr. Kellum's visiting professor lectures are given in the calendar below. We are pleased to welcome him to Stony Brook!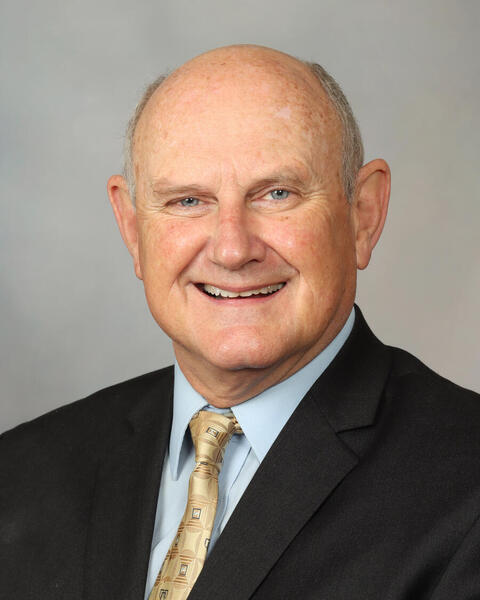 Mark A. Warner, MD, Annenberg Professor of Anesthesiology at the Mayo Clinic College of Medicine and Science, and Vice Chair for Scholarship and Career Development for the Department of Anesthesiology and Perioperative Medicine, Mayo Clinic Rochester, MN will visit us on January 22-23. Dr. Warner received his MD from the Medical College of Ohio, and then moved to the Med City for his residency in Anesthesiology. The Mayo quickly became his academic home.
Dr. Warner has served in many administrative positions in his department. He was Director of Outpatient Surgical Services, Director of Pediatric Anesthesia, and Chair of the department from 1999 - 2005. He then served as Dean of the Mayo School of Graduate Medical Education for seven years and as Juanita Waugh Executive Dean for Education for four years.
Dr. Warner has also held numerous positions in the national anesthesia academic community. He is the current President of the Anesthesia Patient Safety Foundation. He is a past-President, and Director of the American Board of Anesthesiology. He was President of the American Society of Anesthesiologists in 2010-11. In 2007-2009, you would have seen his name on the masthead of
Anesthesiology
as Editor.
Dr. Warner's research interest is perioperative outcomes. His studies focus on finding associations between rare events and potential instigating or complicitous factors. The rare events include pulmonary aspiration, bronchospasm, dysreflexias, vision loss, central and peripheral neuropathies, and death. He has authored more than 100 peer-reviewed publications.
We are delighted to welcome Dr. Warner to Stony Brook Anesthesiology!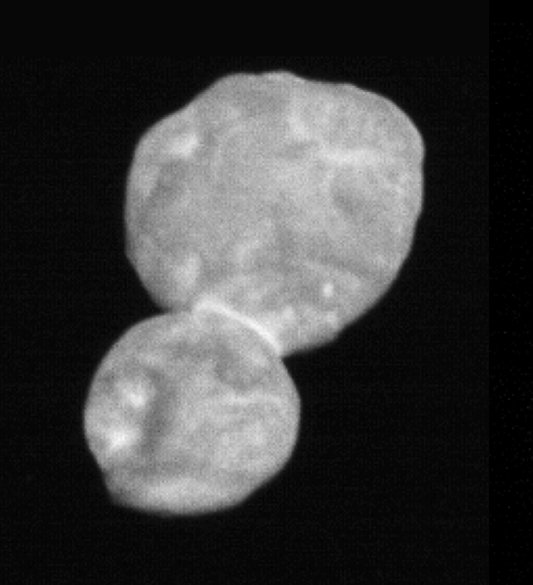 Tue. January 8. Resident Dr. Yuchen Liu will present his Senior Grand Rounds at 7:00 am in Lecture Hall 5, Level 3.

Tue. January 15. Visiting Professor Dr. John Kellum will speak to the Residents on "What do we really know about fluid resuscitation?" at 5:00 pm in the Anesthesia Library.

Wed. January 16. Visiting Professor Dr. John Kellum will speak to the Department on "Perioperative Acute Kidney Injury: Even worse than we thought" at 7:00 am in Lecture Hall 5, Level 3.

Tue. January 22. Visiting Professor Dr. Mark Warner will speak to the Residents on "Positioning Problems You Hope to Never Encounter" at 5:00 pm in the Anesthesia Library.

Wed. January 23. Visiting Professor Dr. Mark Warner will speak to the Department on "APSF's Top Perioperative Patient Safety Priorities" at 7:00 am in Lecture Hall 5, Level 3.

Wed. January 30. Dr. Adsumelli will chair the Quality Assurance meeting at 7:00 am in Lecture Hall 5, Level 3.



STARS: STaff Appreciation and Recognition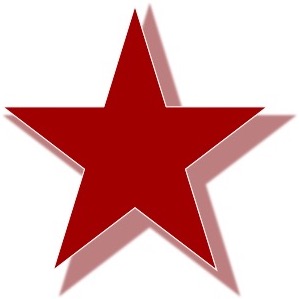 Lauren Fleischer, MD
This is to express my sincere gratitude to everyone who assisted in the resuscitation of a patient in Radiology special procedures. The expertise of Drs.
Jeremy Poppers
,
Daryn Moller
and
Peter Oleszak
was, as always, invaluable. The hands-on help from
Winston Joseph CRNA
,
Dr. Robert Chojnowski CA1
, several IR RNs including Carol Wollenstein and Beth Grosse, and many of our Anesthesia techs was instrumental in getting the patient through. The diagnostic input from Dr. Ferretti Chief of IR and Dr. McLarty of CT surgery, who ultimately took the patient to the OR for life saving intervention, was essential for his survival. Barbara Mills RN of the Rapid Response team quickly and efficiently organized blood products, meds, labs and much more. And finally, to
Dr. Stephen Probst
, the Anesthesia coordinator and carrier of the Bat Phone who answered my call for help and came with the cavalry. Thank you all so much.

Dr. Christopher Page

received this note from a thankful patient:
On November 28th, I came to Stony Brook Hospital with a possible stroke. Unable to do an MRI out of extreme fear, you promised to get me through the exam. You kept your word and you are my "hero". Thank you for your patience and compassion.

Jo-Ann Venezia, RN, who has worked in the PACU for 13 years, is moving to Endoscopy. She wrote to Dr. Gan reflecting on her "amazing journey" with the Department of Anesthesiology". Here are some excerpts from her letter.
Working weekends in PACU can be extremely stressful and has the ability to bring any nurse to the edge. I have had my share of those days, but if
Drs. Daryn Moller, Shaji Poovathoor, Tommy Corrado, Wesam Andraous, Tazeen Beg, Steve Probst, Sofia Geralemou or Meng Wang
was the attending that day, I knew that PACU could count on them to get us through the day – as they are among the very best. For all PACU nurses, care of very sick children is demanding and stressful.
Drs. Zvi Jacob, Peggy Seidman and Ron Jasecwiez
always provided teaching, guidance and support by staying at our side when necessary. Some of our most challenging pain management patients are cared for by
Drs. Chris Page, Anna Kogan, Ramon Abola, Matt Tito and Michelle Delemos
. These patients benefit from their expertise, input and creative guidance.
I have had the pleasure of working with
Dr. Bharthi Scott
. She is a smart professional and caring doctor whose approach is "patient care comes first and is the most important". I would describe
Dr. Ken Rosenfeld
in one powerful word "PRESENT". Ken is present in PACU and and he is there for us. He is always available, always has our backs, always trying to improve PACU flow and always trying to defuse situations.
Many thanks to all my longtime co-workers who made my days memorable, manageable and enjoyable. They were always by my side when needed, and in PACU, teamwork is a must. They are smart, caring and I will miss them very much. The recent nurse additions are energetic and will be a solid part of the PACU family.

Dr. Srinivas Pentyala

received an email from a grateful and inspired student in his Anatomy & Physiology class at Suffolk County Community College. The letter is excerpted below.
Inspiration is the cornerstone of a good education. Sure, the material is important but a teacher's way of presenting it is even more important to a student learning. Anyone can take from a book or standard guideline, 'transcribe' and 'translate' that information to the student for their own processing. Being able to present information while connecting with the student, presenting it clearly through one's own experience is special... It's a gift. Professor Srini, you embody everything a teacher/professor should be. You have a sincere desire to see all of your students succeed. That is so rare. Coming in as a 43 year old student, I was fearful. Hearing and knowing that A&P is a tough class. Your 'catalyzing' reassurance was present right from the start and gave me the confidence that I really needed throughout.

Patient comments about our Ambulatory Surgery Center staff from the Press Ganey questionnaires (compiled by Marisa Barone-Citrano, MA):
My experience at ASC was exceptional by the entire staff. Dr. Bui and
Dr. Barry Florence
were incredible as well experiences as the CRNA, RN, CNA. I was very pleased with all my care. Also, the Bair Paws warming blanket amazing.
There is no finer facility than the Ambulatory Center. All staff, from when I walked through the doors and experiences wheeled out after the surgery, were totally professional and caring. Thank you
Dr. Syed Shah
and Dr. Vosswinkel.

Drs.
Martin Kaczocha
and
Michelino Puopolo
were awarded OVPR (Office of the Vice President for Research) seed money for their proposal "Leukotriene B4: A Novel Target for Postoperative Pain Control." Theirs was one of the
8 proposals funded out of 73 applications!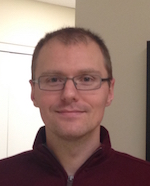 Grigori Enikolopov, PhD
We had two papers accepted recently that I thought you may find interesting.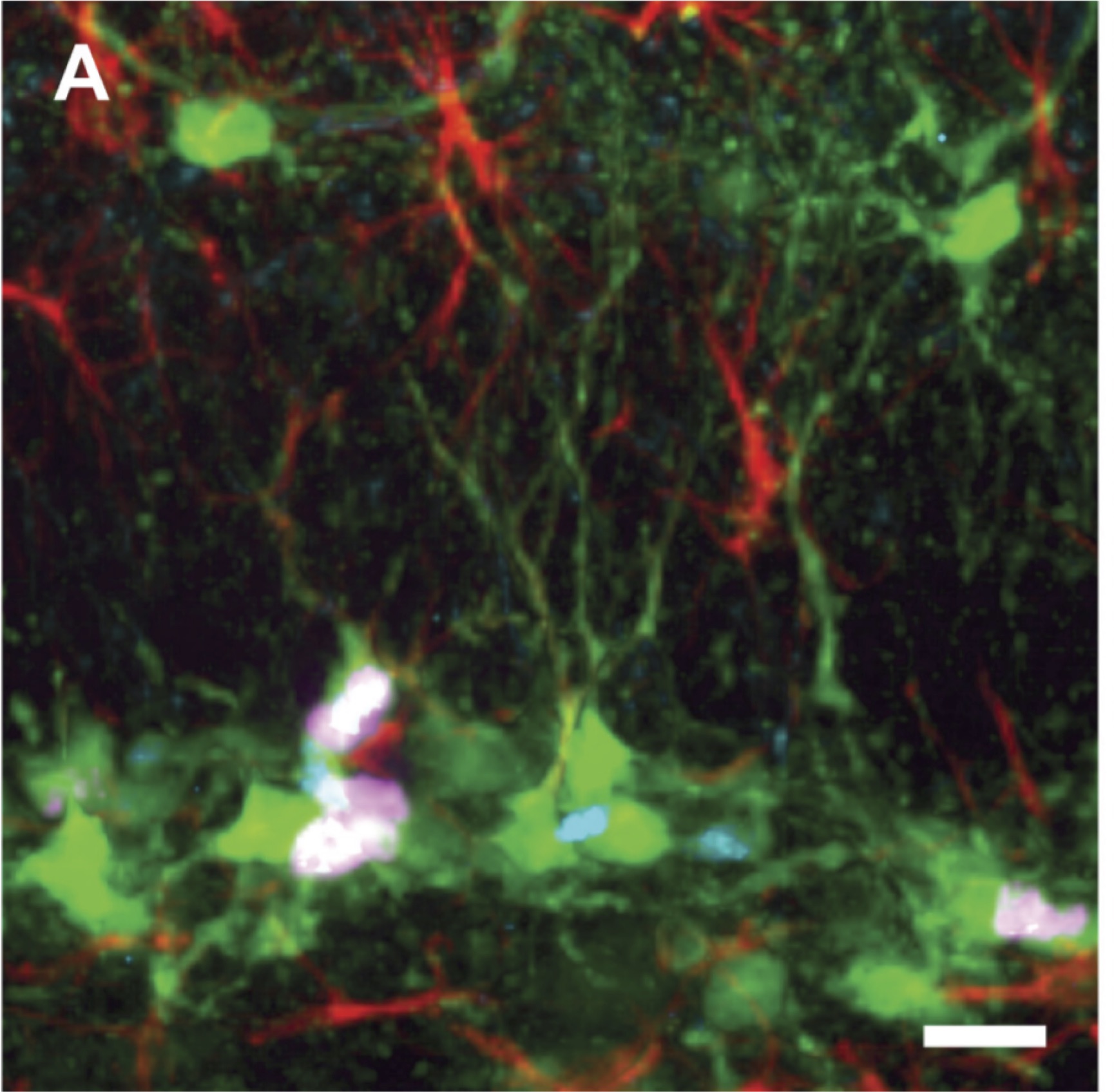 One is at
Frontiers in Neuroscience
: "Radiation induces distinct changes in defined subpopulations of neural stem and progenitor cells in the adult hippocampus" and there we use our new technique of triple S phase labeling to dissect the effects of radiation on the brain and neurogenesis. We show that there are expected profound changes soon after exposure, but also unexpected changes much later - the number of stem cells stays the same but their ability to produce neuronal progeny is strongly compromised – up to 10 fold 6 months after irradiation. In other words, the entire reserve of stem cells is still intact, and it may be possible to reactivate them and return neurogenesis to the normal levels. This is the first demonstration of such delayed consequences for neural stem cells and it may have direct bearing on the problem of chemo- and radio-brain, where patients' cognitive status is temporarily decreased following chemo- or radiation therapy.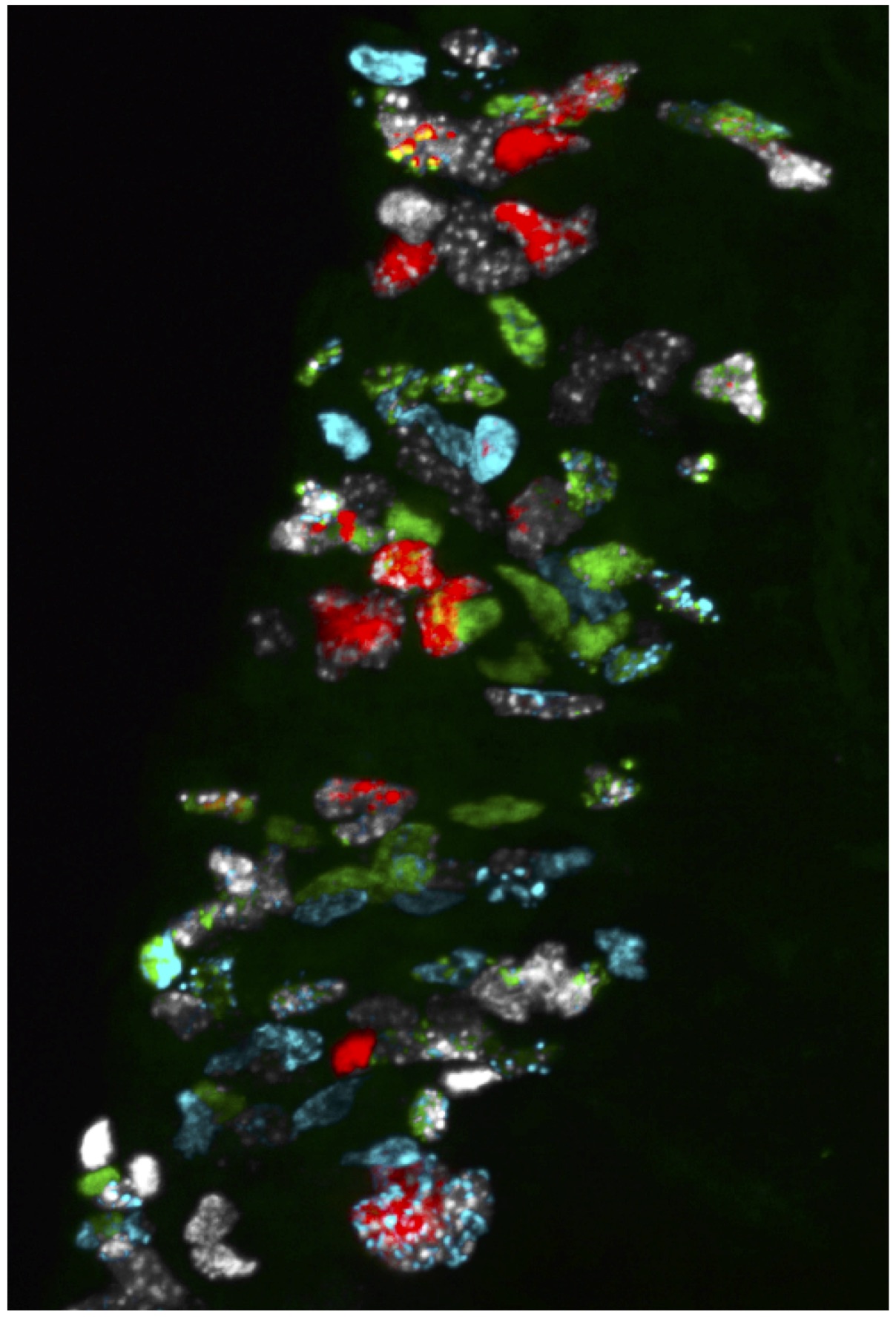 The second paper is accepted to
Cell Metabolism
(Jim Kirkland from Mayo is the main author, we were among several collaborators): "Obesity-induced cellular senescence drives anxiety-like behavior and impairment of neurogenesis". This paper, again using our DNA-tagging technique, shows that high fat diet inhibits neurogenesis, induces anxiety, and leads to accumulation of glial cells with markers of senescence. Importantly, if these senescent cells from high fat-fed or leptin receptor-deficient obese mice are cleared using a senolytic drug, neurogenesis is restored and anxiety is alleviated.

Chief's Corner: Pediatric Anesthesiology
Andrew Iskander, MD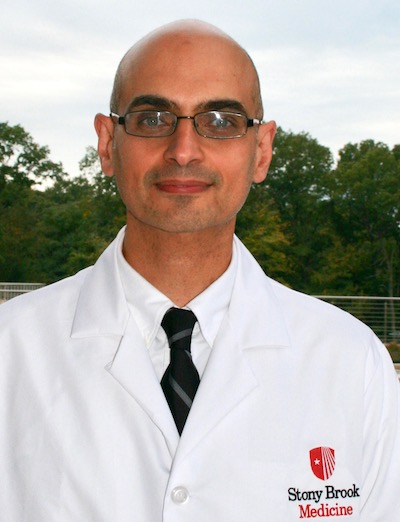 There are a lot of great things happening in the Division of Pediatric Anesthesiology. The addition of three new pediatric surgeons, has allowed us to add to the repertoire of services that we provide, both in the operating room and in our off-site sedation locations. This past year has seen in increase in the number and types of pediatric cases done in interventional special procedures. As a result of the increase in off-site procedures, the Division is well on its way to being an integral part of the new Children's Hospital. By the way, the ribbon-cutting for the Children's Hospital is later this month.
With regard to resident education, we have been implementing a structured, weekly curriculum for our residents rotating through peds. Based on the board exam American Society of Anesthesiology keyword set relating to pediatric anesthesiology topics, the sessions cover topics that we believe are most salient to practice for generalists as well as specialists. We in the division believe with the expansion of the pediatric case load, and the implementation of the teaching series, we should continue to see Pediatric Anesthesia remain a popular fellowship for our graduates.
The development of a pediatric Acute Pain Service is continuing. The number of pediatric nerve blocks has increased several fold, as well. As the region's only Level 1 pediatric trauma center, a devoted pediatric trauma service remains essential part of what makes care here continuously progressive and state-of-the-art.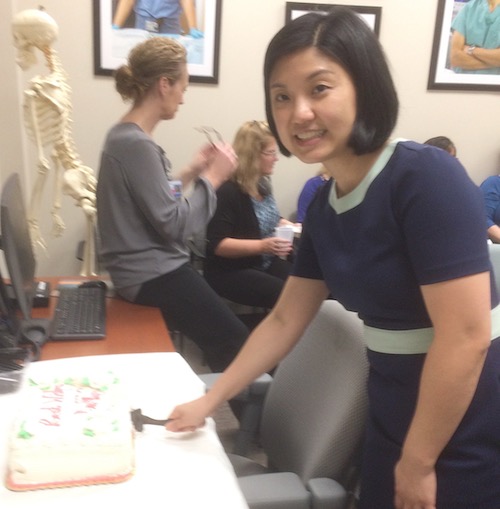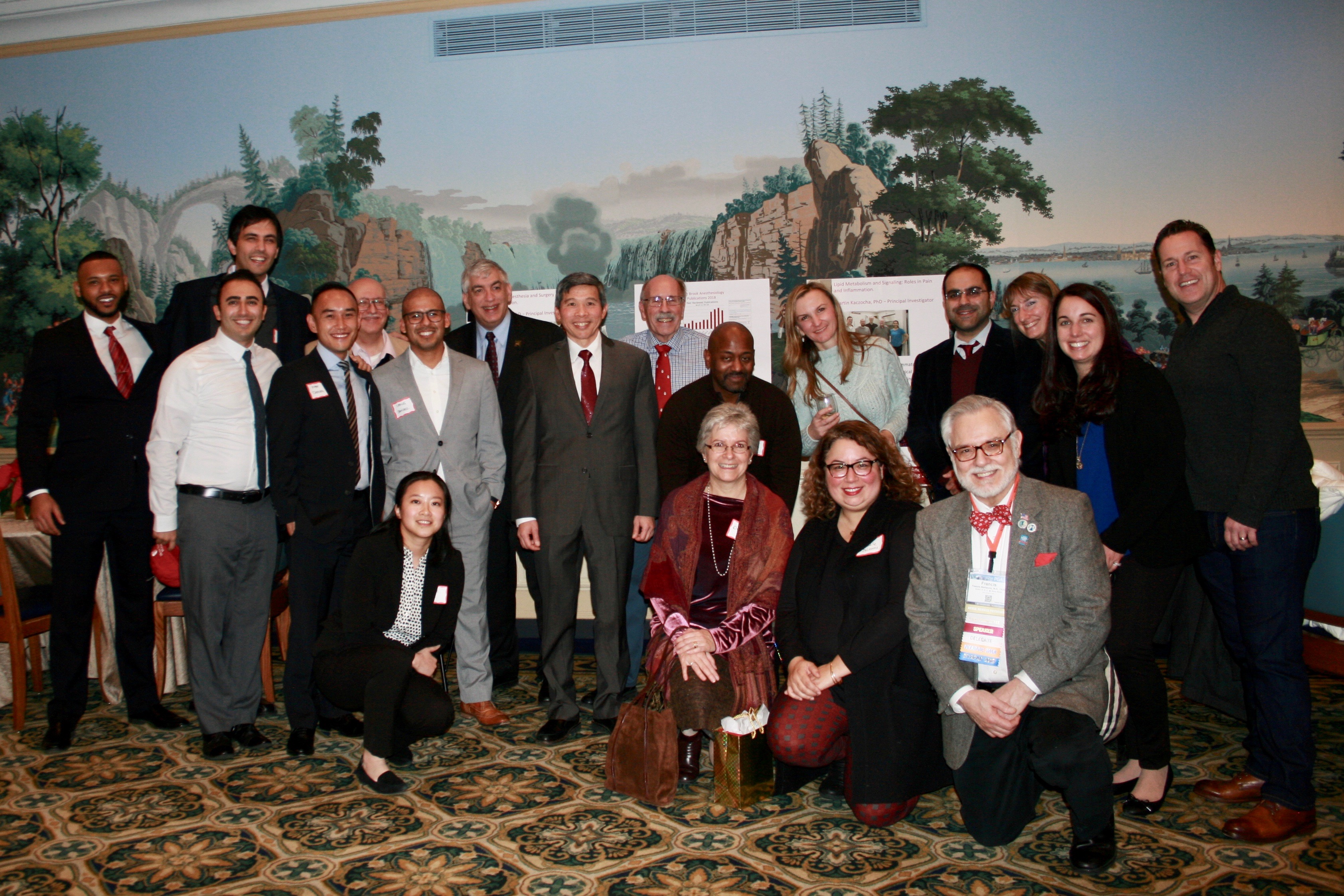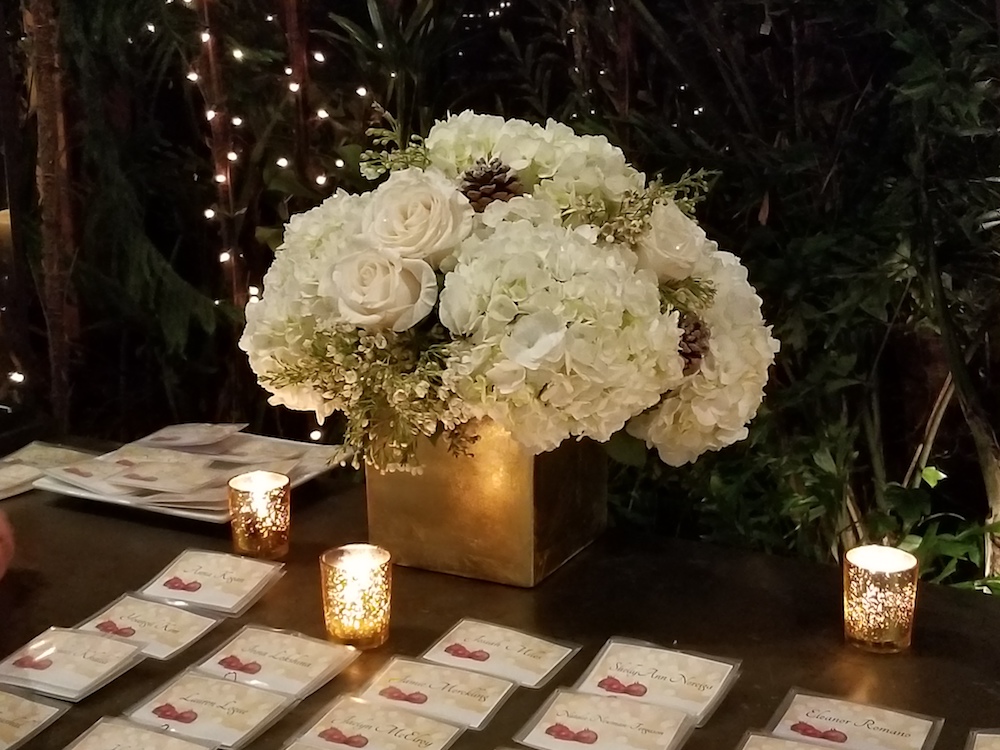 James P. Dilger, PhD
If you are not familiar with the
Long Island Museum
, January would the month to visit. Admission is free for a special "Silver Linings" exhibit, while the rest of the museum prepares for the new season starting Feb 15.
LIM is located at 1200 Route 25A in Stony Brook. The museum "is a Smithsonian affiliate, dedicated to enhancing the lives of adults and children with an understanding of Long Island's rich history and diverse cultures." The museum is open Thursday through Saturday from 10 a.m. to 5 p.m and Sunday from noon to 5. Regular admission is $10 per person, $7 for seniors and $5 for students ages six to 17. Children under six and museum members are free. For more information call 631-751-0066.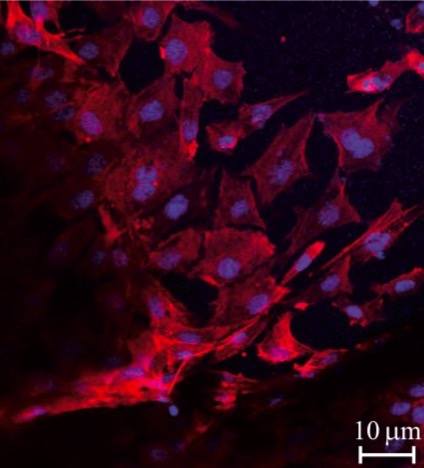 Helguero C, Amaya J, Ramirez E, Komatsu D, Kao I,

Pentyala S

. A manufacturing approach to functional Biomimetic 3D-printed Bone Implants.

Proceedings of the Institution of Mechanical Engineers, Part L: Journal of Materials: Design and Applications. 2018

Sniecinski RM,

Bennett-Guerrero E

, Shore-Lesserson L. Anticoagulation Management and Heparin Resistance During Cardiopulmonary Bypass: A Survey of Society of Cardiovascular Anesthesiologists Members.

Anesth Analg. 2018 Dec 11

Saager L, Maiese EM, Bash LD, Meyer TA, Minkowitz H, Groudine S, Philip BK, Tanaka P,

Gan TJ

, Rodriguez-Blanco Y, Soto R, Heisel O. Incidence, risk factors, and consequences of residual neuromuscular block in the United States: The prospective, observational, multicenter RECITE-US study.

J Clin Anesth. 2018 Dec 26;55:33-41

James P. Dilger, PhD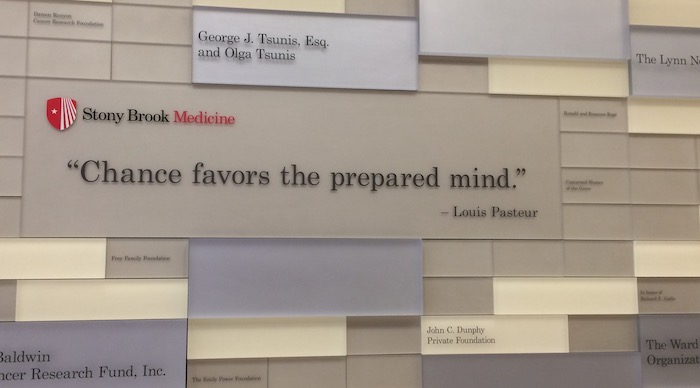 Monthly Muscle Chillaxant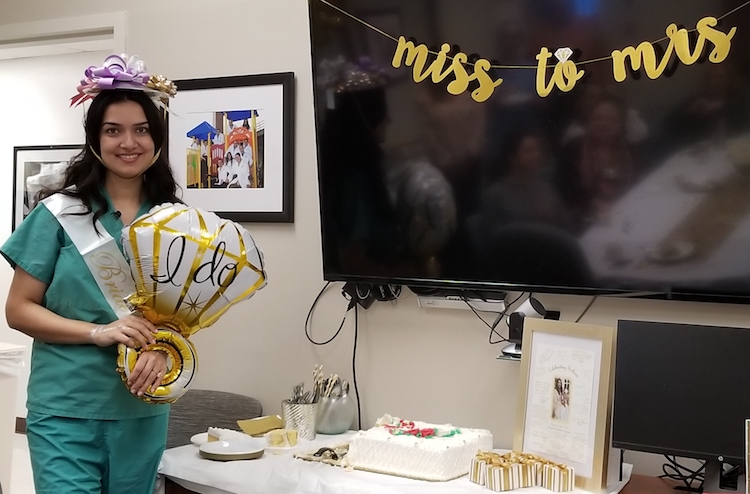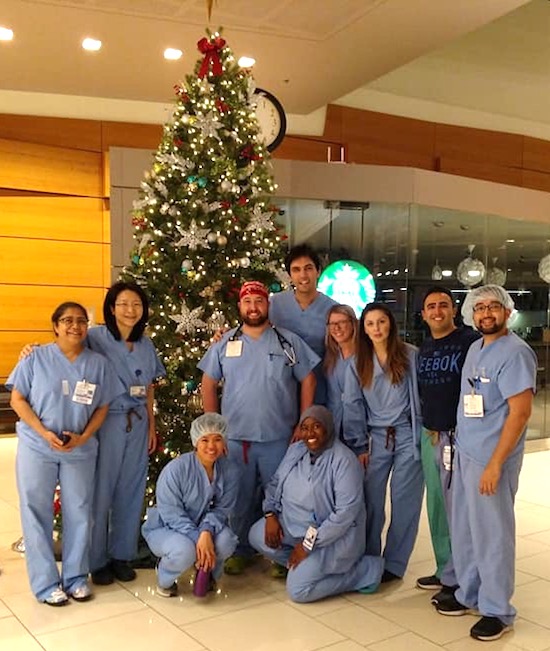 SleepTalker, the Stony Brook Anesthesiology Newsletter is published by the Department of Anesthesiology
Stony Brook Medicine, Stony Brook, NY
Tong Joo Gan, M.D., Chairman
Editorial Board: James P. Dilger, Ph.D.; Stephen A. Vitkun, M.D., M.B.A., Ph.D.; Marisa Barone-Citrano, M.A.; Richard Tenure, M.D.