Volume 25 Number 5
Stony Brook, NY

<

May 2016

>
Helene Benveniste, MD, PhD
Nora Volkow, MD
will be the keynote speaker at this year's Dr. Peter S.A. Glass Academic Research Evening. Dr. Volkow has been the Director of the National Institute on Drug Abuse (NIDA) at the National Institutes of Health since May 2003.
Dr. Volkow's work has been instrumental in demonstrating that drug addiction is a disease of the human brain. As a psychiatrist and research scientist, Dr. Volkow pioneered the use of brain imaging to investigate the toxic effects and addictive properties of drugs of abuse. Her studies have documented changes in the dopamine system affecting, among others, the functions of frontal brain regions involved with motivation, drive, and pleasure in addiction. She has also made pivotal contributions to the neurobiology of obesity and Attention Deficit Hyperactivity Disorder (ADHD).
Dr. Volkow was born in Mexico, attended the Modern American School, and earned her medical degree from the National University of Mexico in Mexico City, where she received the Robins award for best medical student of her generation. Her psychiatric residency was at New York University, where she earned the Laughlin Fellowship Award as one of the 10 Outstanding Psychiatric Residents in the USA.
Dr. Volkow spend most of her professional career at the Department of Energy's Brookhaven National Laboratory (BNL) in Upton, New York, where she held several leadership positions including Director of Nuclear Medicine, Chairman of the Medical Department, and Associate Director for Life Sciences. In addition, Dr. Volkow was a Professor in the Department of Psychiatry and Associate Dean of the Medical School at the State University of New York-Stony Brook.
Dr. Volkow has published more than 600 peer-reviewed articles and written more than 95 book chapters and non-peer-reviewed manuscripts, and has also edited three books on neuroimaging for mental addictive disorders.
During her professional career, Dr. Volkow has been the recipient of multiple awards. In 2013, she was a Samuel J. Heyman Service to America Medal (Sammies finalist); and she was inducted into the Children and Adults with Attention-Deficit/Hyperactivity Disorder (CHADD) Hall of Fame. She was elected to membership in the Institute of Medicine in the National Academy of Sciences and received the International Prize from the French Institute of Health and Medical Research for her pioneering work in brain imaging and addiction science. She has been named one of Time magazine's "Top 100 People Who Shape Our World," One of the 20 People to Watch" by Newsweek Magazine, Washingtonian magazine's "100 Most Powerful Women" and "Innovator of the Year" by U.S. News & World Report. Dr. Volkow was the subject of a 2012 profile piece by CBS's 60 Minutes and was a featured speaker at TEDMED 2014.
The Dr. Peter S.A. Glass Academic Research Evening takes place at the Wang Center on May 10, 2016. Dr. Volkow's Keynote address is entitled "Collision of Pain & Opioid Epidemics: Challenges and Solutions".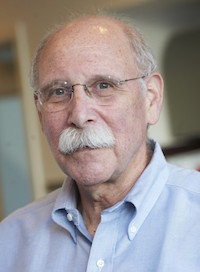 Our Visiting Professor for May will be
Gavril Pasternak, MD, PhD
. Dr. Pasternak earned his medical degree and his doctorate at The Johns Hopkins School of Medicine. He completed his residencies and fellowship at The Johns Hopkins Hospital. Dr. Pasternak is the Anne Burnett Tandy Chair of Neurology at Memorial Sloan Kettering. He also leads Sloan Kettering's Laboratory of Molecular Neuropharmacology. The Pasternak lab has a wide range of interests, with a primary focus on the molecular mechanisms of opioid action. Opioids have a rich pharmacology, which is easily studied in a wide variety of behavioral paradigms. The recent cloning of 4 genes encoding opioid receptors has led them to focus their attention on correlating these various cloned receptors with pharmacological actions. In 2014, Dr. Pasternak was named a Harrington Scholar-Innovator for his work in developing a class of analgesics more potent than morphine, but free from the negative side effects and potential for abuse associated with traditional opioids.
Dr. Pasternak will present at Grand Rounds on Wednesday, May 18th. If you would like to meet with Dr. Pasternak, please email
Martha O'Brien
or call her at 631-444-2904.
Ralph Epstein, DDS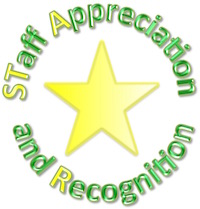 Over the past several weeks I have had the pleasure of working with
Dr. Nehul Patel
treating pediatric patients. For me as a faculty member I had a wonderful time working with a resident who is eager to learn and wants to learn. I think we will see and hear wonderful things about Dr. Patel when he completes the program. He will be a wonderful diplomat for Stony Brook.
Recently, there was an issue regarding call coverage at the VA. The cooperative nature of our residents was again apparent. All I had to do was make one phone call.
Dr. Anupam Sharma
quickly stepped in and covered the call. It is a pleasure to see our residents working together and helping each other with on-call responsibilities and other institutional obligations.
A number of patients at the ASC commented on their experience.
Kudos to Dr. Florence on creating a well run facility. Very impressive.
Dr. E Romano was wonderful. This questionnaire doesn't seem adequate enough - wonderful.
Overall experience and time spent for my ambulatory surgery was over the top positive.
Without any hesitation. My care by all involved was exceptional.
No delays, no complaints. No added stress.
Anesthesia/Anesthesiologist Fabulous doctor. Kind, professional and explained every detail of anesthesia.
Ambulatory staff were very attentive and caring.
Martin Redmond MD listened to my concerns and tailored my anesthesia perfectly.
As a surgical technician myself for the past 11 years I could only wish that our facility ran as efficiently as yours. I have never been in such a well run facility. Keep up the great work. Your teams are exceptional.
Dr. Srinivas Pentyala received a plaque as thanks for his 15 years of service as a judge at the Long Island Science and Engineering Fair.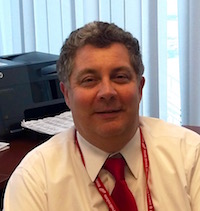 John Rohan
has joined the department as Department Administrator. John comes to us from Suffolk Anesthesiology Associates PC, where he served as the practice administrator of the group for the past nine years. John is a Certified Management Accountant, with previous administrative experience at academic medical centers including Cornell Medical and the Mount Sinai Medical Center. Rick Bogenshutz will still be around the department for a few months to assist John in his transition to the department and to help him to find some good hiding spots! Welcome John!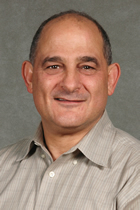 F. Barry Florence, MB, ChB
What's new at the
Ambulatory Surgery Center
? A whole lot is new! Over the past twelve months the philosophies and strategic initiatives of the OR Committee have redefined our goals. Every effort is being focused on decompressing the main operating rooms whenever possible. They found that many ambulatory cases are still being performed in the main hospital which, if moved to the ASC, could significantly decompress the main operating room hopefully making everyone's lives a little better.
In order to create more time at the ASC we extended the day until 8pm. Those surgeons whose work could be moved to later in the day, were moved. The bigger cases are now being done in the early morning. We are beginning to see more cholecystectomies, laparoscopic hernias, bigger plastic cases and more fractures.
We have also purchased the equipment for green light laser prostatectomies.
We have completed plans to expand the ASC by two more operating rooms. This project is being fast-tracked and hopefully we will see construction beginning early summer.
We do a lot of ophthalmology in the ASC, enough, perhaps, to justify the building of a free-standing ophthalmology center. That, too, would free-up significant time at the ASC to meet our goal of decompressing the main OR's.
Concurrently, we began providing service at the
Stony Brook Vascular Center in Centereach
. This venture is growing tremendously. We are now present three days a week. I expect that it is a matter of time before we add another day. They have a fabulous operating room where they do a lot of the work that they used to do in "Specials" in radiology. They also have two small procedure rooms where varicose vein stripping is done under sedation. This is where we do most of our work. In the near future, they may begin doing cosmetic plastic surgical cases in that operating location. Apparently, they would like to do some minor bariatric procedures, primarily endoscopic placement of a balloon in the patient's stomach.
The clinical achievement that I am most pleased with is undoubtedly the effect of regional anesthesia on our practice. This service is very diligent; blocks are always complete before the surgeon arrives. I have yet to see a failure or patchy block! The reliability of this service has revolutionized what we can achieve with out-patient surgery. The growth of regional anesthesia has made the ASC an excellent location for residents to polish their regional skills.
This is going to be a very busy and exciting year for the ASC!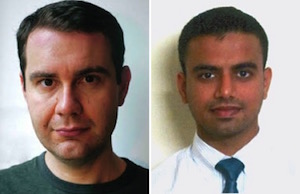 Shivam Shodhan, MD
I recently had the pleasure of sitting down for an interview with Drs. Alexander Praslick and Samir Shah, our 2015-2016 Chief Residents, to learn some more about them, their roles, and their experience here at Stony Brook Medicine. Below is a transcript of our interview.
Can you tell us a little about your background (hometown, college, medical school, etc.), and how you came to be a resident at Stony Brook (Why SB and why Anesthesia)?
ALEXANDER PRASLICK: : I grew up in Westchester County, NY. I originally went to art school because I enjoyed working with my hands, but discovered an interest in more academic subjects. I graduated Alfred University with a bachelor's in psychology. My first job out of college was doing homeless outreach for Columbia University Medical Center in New York City. That experience allowed me to see firsthand what it's like to work with a mentally ill population. I went to graduate school in psychology at Fordham. Eventually I felt that I could do the most for the mentally ill as a medical doctor and left Fordham after finishing a master's degree. At Mount Sinai Medical School, I found a mentor who was an anesthesiologist. The specialty draws on my interests in science and working with my hands. There is even the psychological component of making one's patient feel as ease before and after surgery.
SAMIR SHAH: I grew up in Vadodara (Gujarat, India) and moved to New Jersey when I was 15. I went to college at New Jersey Institute of Technology in Newark, NJ, majored in Biomedical Engineering. I worked for a year as a research and development engineer for Ethicon Inc in NJ, and then went to med school at New Jersey Medical School (Rutgers University) in Newark, NJ. During med school, I did an elective in anesthesia during third year, and really enjoyed it to my own surprise. And decided to pursue it as a career. Stony Brook was close enough to home and was an attractive program based on my impression from the interview - match worked out and I landed here.
Since there are two chief residents, what responsibilities of that role do you take on?
SHAH: Alex and I do whatever that needs to be done by whoever is able to do it. I don't think we have divided specific responsibilities between us, we just work as a team.
How were you best able to balance the additional chief resident responsibilities with your roles as senior residents?
SHAH: Having an awesome co-chief is probably the secret here. We were able to divide and conquer most of the work depending on who was free at the time.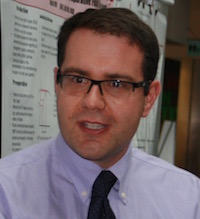 Do you feel that you were able to play a vital role in the mustering resident comradery as well as the management of resident conflict?
PRASLICK: Camaraderie comes naturally because we are all going through the same experiences together. We are also fortunate that we have a great team of residents that bring a wealth of diverse backgrounds to their work. When conflicts arise, I try to sit down with the individuals and talk about the issue. I try to get a sense of where they're coming from.
How do you feel your experiences at Chief residents will benefit you in your careers as attendings?
SHAH: I guess that's for me to find out, but I imagine being able to manage clinical and administrative duties now will help me do the same in the future.
What advice do you have for medical students looking to pursue a career in anesthesiology?
PRASLICK: If you like to think and analyze all day, go into internal medicine. If you like to roll up your sleeves and work with your hands, this is the career for you.
SHAH: Go for it! There's never a day when I don't enjoy my work. While we work like the underdogs and most of our patients won't recognize us out on the street, being able to intervene in acute/critical scenarios and save people's lives is worth it.
What changes have you seen the program go through during your time here, and what are aspects that are still in development that you hope will pan out in upcoming years?
SHAH: The biggest change has to be the change in leadership. Dr. Glass retired from his position as the chair for our department early during my CA1 year, and Dr. Gan joining the department several months later.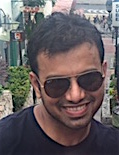 What type of volunteer or community service work or international volunteering opportunities were you able to participate in as a resident? Can you share about that/those experiences?
SHAH: I went on a medical mission to Guayaquil, Ecuador in February of 2016 along with Dr. Anna Kogan and my classmate Dr. Brian Cho. We went with an organization called Blanca's House and were able to provide our time to help perform knee replacement, plastic (cleft lips/palates) and cataract surgeries. During this week long stay, I probably worked harder than any day of residency, but I was able to work with an amazing group of people and help so many patients who may not have had access to health care. I learned to do anesthesia without all the bells and whistles (i.e., functional equipment) we have here at home, and was thankful for the opportunity to be able to help so many people.
So what's the next step (fellowship, attending, research) you will be taking as you transition from the role of a resident to fellow/attending this summer?
PRASLICK: I will be a fellow in pediatric anesthesia at the Children's Hospital of the University of Pittsburgh.
SHAH: I will be joining a private practice group in New Jersey this summer.
As you're soon to enter the real world of anesthesiology, what do you find most daunting?
PRASLICK: Balancing my family life with my career goals.
SHAH: Working as an attending - having no one else watching my back - is probably the most daunting thought.
If you could do it all over again (become a doctor), would you? Why or why not, and what would you have done differently?
PRASLICK: As exhausting and frustrating as the road to being a doctor is, the rewards are worth it.
Where do you see your career involvement 15 years down the road?
PRASLICK: I want to work in academic medicine and be able to do clinical work and research at the same time.
What has been your favorite residency memory of your 4 years here at Stony Brook?
PRASLICK: All the rare and difficult cases that I had the opportunity to do. They were unique learning opportunities and I sought them out whenever I can.
SHAH: Nothing specific but I have always enjoyed it when my whole class gets together whether it was for Wednesday morning lectures or a night out for dinner.
When you aren't running on around the hospital saving lives, how do you like to spend your free time?
PRASLICK: With my two young sons and my beautiful wife. We like to bake together, or go out hiking. We also go grocery shopping a lot. We do a weekly pilgrimage to Costco.
SHAH: Spending time with my wife and playing with my nephew are at the top of the list. I also like to watch TV, more like I like to Netflix! Hanging out with friends, driving, reading, and traveling are some of the other things I enjoy.
Is there anything left on your Long Island bucket list before you venture off?
PRASLICK: Bike tour from Nassau County to the East End.
What's your favorite restaurant in LI/NYC?
PRASLICK: Mesquite in Sound Beach.
SHAH: Junoon on W24th between 5th and 6th.
What's your favorite Tourist Activity in LI/NYC?
PRASLICK: My wife and I love taking the kids to the museums in NYC, especially the Natural History Museum. Long Island offers the most beautiful natural parks and nature preserves. Our favorite is Avalon Preserve in Stony Brook Village.
SHAH: Walking across Brooklyn Bridge on a nice sunny day.
What will you miss the most about your time on Long Island?
PRASLICK: The attendings and administrators who took the time to teach and guide me.
SHAH: The beautiful summer days on Long Island and the pool at my apartment complex!
Carolyn Malhotra, CRNA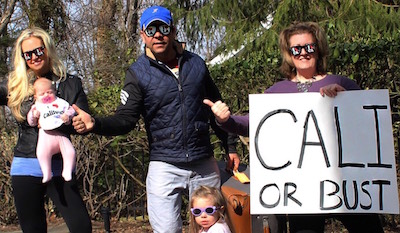 It is with mixed emotions that I write to tell you that my family and I are moving to sunny California!
You are a special, talented group of people. It may seem strange to outsiders for colleagues to hug hello, hi-5 or fist-pump during a normal workday, but this is what we would end up doing at Stony Brook. Some people even took hugs to a new level like Dr. Poovi's "hug" approach to intubation. (Pretty sure I missed that approach in Barron's.) I will not forget the amazing teamwork during late night cases with a skeletal crew, the fun way we all get along whether you are a resident, CRNA, tech or attending. I have great memories both in and out of the O.R. Lots and lots of laughs (I'm still so sorry for the chin lift, you know who you are…) I have had such a great time knowing you guys, I was always so happy to see everyone at work (well ALMOST everyone, haha.) I always had that feeling that we were "all in this together…"
I have had the best chief anyone could ask for, thank you John Fallon for being you.
The kind and considerate way I was treated by everyone when I was pregnant will forever be etched in my mind.
With all that said, please contact me if you are ever in the L.A. area! It's a great place to attend a conference!
Rosanna and Drew Nunziata welcomed a baby girl to their family on April 20. Elizabeth Nunziata weighed in at 7 lbs. Mother and daughter are doing well! Congratulations!
Anna Kogan, MD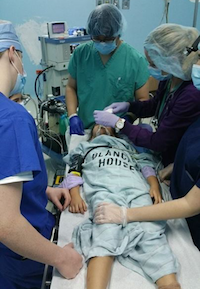 Our senior residents Samir Shah, Brian Cho and I went to Ecuador for a medical mission in February with
Blanca's House
. I had been on a medical mission before, but once again this was an eye opener and an unforgettable experience. Being able to help people who have no access to medical care is just hard to describe. What makes it even more special is how grateful patients are. Some of them traveled for days in 100F weather, and once in the hospital- they just wait to be seen, NPO but with no complaints. It is just something you rarely see here…
But we are anesthesiologists, so feelings aside, I encourage everyone to go on a medical mission at least once!!! I strongly believe it will make you a better and probably safer anesthesiologist. We are so spoiled and lucky here with our wonderful anesthesia techs, high tech anesthesia equipment and availability of everything to us. On a medical mission you learn flexibility (MMF- Maintain Maximum Flexibility is the credo of Blanca's House), and by flexibility I mean improvise a lot, definitely pushing your comfort zone. ( Samir, I am sure you will remember "scary baby" for life). Very quickly you realize that all of a sudden you have to be the tech support (we assembled microscopes, Phaco machines), scrub tech (Brian, it can be your second career J ), circulator, coordinator… You need to be flexible to make the whole mission possible…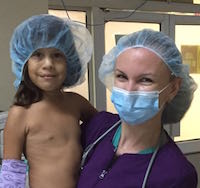 A mission is an amazing experience, but be prepared to work hard! We would leave our hotel at 6:30AM and most of the days and returned close to or past midnight….There is no 80h work week. We did 40+ cataracts, 40+ plastics and 6 knee replacements!!! On our last day once we were done packing we had a couple of hours to explore Guayaquil. The City was beautiful and Empanadas were yummy!!
I would like to thank everyone in the department for making this possible. Dr. Glass started these medical missions. He saw them not only as humanitarian but very educational as well. Thank you Dr. Gan for continuing to support such a wonderful cause. We are planning to sponsor 2 medical missions per year with one attending and one resident. Thank you!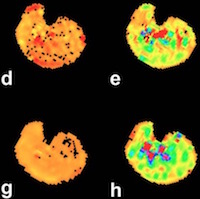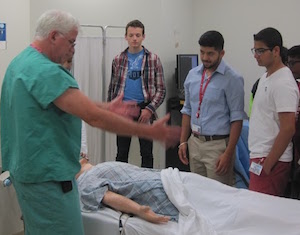 Srinivas Pentyala, PhD
In July, the Department of Anesthesiology will host the 13th Annual "Science And Research Awareness Series" (SARAS). Please check out the program details by going to the

SARAS website

. This year we will have 120 students in the program. More than 75 experts from clinical sciences, basic sciences, translational sciences, administration, law and business have volunteered to educate, excite and inspire the students.
A favorite activity for the students is the "Clinical Skills Workshop". We have reserved the Clinical Skills Center for Monday, July 25 from 1:30 to 4:00 PM. Each year, faculty members from our department have generously volunteered their time to help in this Workshop. We still need a few more clinicians to help inspire (and control) 120 teenagers! It should be a rewarding experience (and flattering to your ego: often, faculty mugshots become screensavers for the kid's phones, laptops and tablets)! If you are available on July 25, please

let me know

that you can serve as a role model for the students by helping us run this workshop. Thank you!
Shivam Shodhan, MD
STRIKE! STRIKE! STRIKE!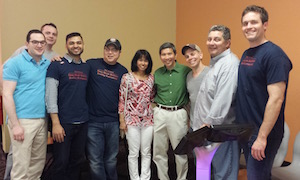 That's the sound the lanes were making as our department's team was scoring down the lanes over at Stony Brook Medicine's 3rd Annual Bowling Tournament a few weeks ago on April 17. With an awesome night of food, drinks, camaraderie, and competition ahead, they started off with 2 rounds where all teams split up to into two groups of four, and lined up. With the crowd to our backs, the pins to our front, and the bowling ball in our hands, we each perform our pre-bowl rituals, pull back, and shoot down the lane, hoping to hear that glorious STRIKE sound! Having done nicely in Round 1, the baton was passed on to the second half of the team for Round 2. We each aimed and did our best for the 10 sets! As the scores were totaled, the top teams went to the PlayOffs and the lowest scores went to the WorstOffs; however that was the end of the night for us, as we fell in the middle of the brackets. Overall, it was wonderful having members from the department show up to support us, as well as, a special visit from Dr. and Mrs. Gan. We're all looking forward to bringing home the gold next year!
Ursula Landman, DO, FAOCA
On March 29 the Stony Brook Anesthesia Interest Group met with the matched 4th year medical students going into anesthesiology. Wei Zhang, Thomas Ng and George Zhou spoke to the group. They answered many questions and spoke about the interview process leading up to the match. The NYIT COM group met on April 5 and Heather Stampfll, who recently matched into anesthesiology, spoke to the group. Both groups got an insightful look from the students' perspective regarding the match. I also made a presentation to the students about how to shine for clinical rotations.

Jim Dilger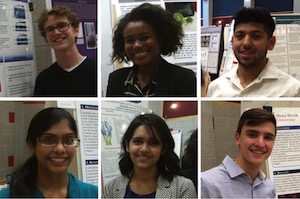 URECA! Undergraduates at Stony Brook have had golden opportunities for many years. Likewise for the investigators who welcome these talented undergraduates as partners in research. Stony Brook's
U
ndergraduate
RE
search and
C
reative
A
ctivities program has been fostering this since 1987. In the spring of each year, there is a URECA Celebration featuring exhibits and presentations by the students. On April 27, our department was represented by six undergraduates presenting five posters at the celebration. Here they are, along with their project titles and lab mentors. Congratulations to all!
• Simon d'Oelsnitz, "Transport of Lipids by FABP5 May Enhance Prostate Cancer Aggression", Dr. Martin Kaczocha
• Dishaw Holiprosad, "Inhibition of TRPM7 Channels in HEK-293 Cells by Local Anesthetics", Drs. James P. Dilger and Jun Lin
• Kennelia Mellanson, "Analysis of Energy Metabolism Targets via qRT-PCR in Astrocyte-Specific Hypoxia Inducible Factor Null Hippocampi", Dr. Thomas Floyd
• Sunjit Parmar, John Pfail, Sahana Pentyala, "Anti-Nausea Pull-N-Burst Strips", Dr. Srinivas Pentyala
• Sunjit Parmar, John Pfail, Sahana Pentyala, "Biocompatable and Biomimetic 3D Printed Bone Implants", Carlos Helguero, Drs. Srinivas Pentyala, Imin Kao and David Komatsu
I would also like to mention Karena Etwaru, a senior from Half Hollow Hills East High School whose research is included in the TRPM7 channel poster. I was hoping that she could present at the Academic Research Evening, but she had a prior commitment: traveling to Phoenix to compete at the Intel International Science and Engineering Fair! I guess I'll have to excuse her for that!
SleepTalker, the Stony Brook Anesthesiology Newsletter is published by the Department of Anesthesiology
Stony Brook Medicine, Stony Brook, NY
Tong Joo Gan, M.D., Chairman
Editorial Board: James P. Dilger, Ph.D., Stephen A. Vitkun, M.D., M.B.A., Ph.D., Marisa Barone-Citrano, Shivam Shodhan, M.D.