Volume 26 Number 5
Stony Brook, NY

<

November 2016

>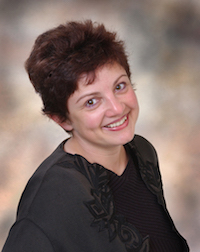 James P. Dilger, PhD
Sadly, we must bid a fond farewell to
Helene Benveniste, MD, PhD
, who is leaving Stony Brook Anesthesiology for an appointment at Yale University in New Haven. Helene was recruited to our department as a Full Professor by Dr. Peter Glass in 2001. She was appointed as Vice Chair for Research in 2009.
When she came to Stony Brook, Helene was also appointed as Scientist at Brookhaven National Laboratory. Not only did she maintain her research labs at BNL, but she also served the Labs in several positions including Chair of the Medical Department, Interim Associate Laboratory Director for Life Sciences and Director of the BNL-SBU 9.4T microMRI Laboratory.
Helene has over 90 peer-reviewed publications almost two thirds of which are from her work at Stony Brook. Her earliest research, monitoring changes in brain concentrations of glutamate and aspartate during ischemia, has continued to be a theme in her recent research. However, her research tools have changed in sensitivity and invasiveness from intracerebral microdialysis to high field magnetic resonance imaging. In addition, her fields of investigation have become more sophisticated and include metabolomics and glymphatic fluid transport. Helene's research has been geared towards translation for improved patient care.
Dr. Benveniste has been very successful at generating extramural support for her research. Her support has come from the NIH, the Department of Energy, the New York State Office of Science, Technology and Academic Research, Office of National Drug Control Policy and the New York State Spinal Cord Injury Program.
Dr. Benveniste supported the efforts of faculty members to participate in investigator initiated clinical research projects. She helped spur the efforts of the Departments of Surgery and Pathology to develop the Surgical Quality Improvement Program (SQIP) and the associated database. She continued the annual Academic Research Evening program with keynote speakers such as the Director of the National Institute on Drug Abuse, Dr. Nora Volkow and Dr. Henrik Kehlet, the pioneer of Fast-track Surgery.
Dr. Benveniste maintains several collaborations here at Stony Brook, so it is likely that you will occasionally see her in the hallways of the department. In the meantime, we wish Helene much success in her new appointment!
T J Gan, MD, MHS, FRCA
I would like to express my sincere gratitude to Helene for building up the research portfolio in the department. She has contributed significantly to its success during her tenure. As Vice Chair for Basic Research, she played a major role in mentoring younger faculty, helped recruit new investigators to the department and had achieved unparalleled successes in her own field of research. We will miss her but wish her continued success in the future and hope she will continue to interact and collaborate with our faculty through her role as an Adjunct Professor of the department.

Stephen Vitkun, MD, MBA, PhD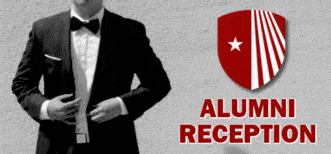 SAVE the DATE and SPREAD the WORD!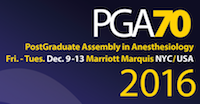 The Annual Stony Brook Anesthesiology Alumni Reception!
Saturday December 10th 2016 (PGA Saturday) from 5 to 7pm
Venue:
The Yale Club, NYC
All Stony Brook Anesthesiology Faculty, Residents and Alumni are invited to attend.
Please spread the word to the alumni you know!
RSVP to Ms. Martha O'Brien by
email
or phone 631-444-2904 by November 28.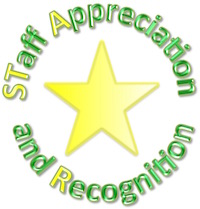 Ralph Epstein, DDS
The following email was written about one of our Dental Anesthesiology Residents,
Dr. Jonathan Bacon
. As we all know, Jonathan has been and continues to be an excellent resident. He is a very intelligent individual who exhibits the kindness and caring we all want in our doctors. He will be an incredible diplomat for Stony Brook!
My 11 year old daughter had her first surgery on Thursday. We had Dr. Jonathan Bacon as our anesthesiologist. I have to tell you that he was wonderful. He made her and myself feel so much relief with this surgery. He knew exactly what to say and how to make us feel less nervous and that we were in good hands. Since she does not do well with needles he made it a point to take measures and do things in a way that she would not feel anything. He also made sure that extra precautions were taken for nausea (since I do not do well with anesthesia) he made sure this was taken care of as well. I was a nervous wreck that day being this was my daughter's first surgery and he made it a very calming experience. She did so well for her first surgery and we appreciate all that he did for us. I wanted to write this email to let you know how was wonderful he was and if we were ever at Stony Brook again, I would ask specifically for him.

T J Gan, MD, MHS, FRCA
We have been certified as ACS Level 1 Trauma Center. I would like to thank
Dr. Daryn Moller
and all of you involved in the trauma team. It truly takes a team to make this work!

T J Gan, MD, MHS, FRCA
I received the following email from a satisfied patient of
Dr. Bassem Asaad
.
I was first introduced to Dr. Assad as a referral from Dr. Nicholson in October, 2016. I was suffering from pain coming from my back. My initial visit consisted of him examining me and discussing treatment options. He spent a lot of time with me explaining my options, he was caring and professional and I knew from the beginning that he was a caring doctor. I opted to get an injection in my spine and was fortunate to be able to return the next day for the treatment. Being a bit nervous, I was immediately put at ease and was treated with compassion and respect. His male nurse was also most caring and attentive to my concerns. All went well, and I left the facility with immediate results, my pain was gone. With each passing day, I was amazed that my pain ceased. Both my husband and I were going on vacation to hike the national parks out west and I was able to do all! Today, 11/1, I returned for a follow up visit and again was treated with respect and compassion. I usually do not email about an experience but when I receive exceptional care I feel it necessary to let the health care providers superiors know about my experience. In closing, Dr Assad and his staff should be commended for their professionalism, you are blessed to have him on staff!

Patient comments about the Ambulatory Surgery Center staff from the Press Ganey questionnaires:
Overall Assessment: I've already recommended your center. Best care I've ever received in a surgical setting - Thank you - made it stress free.
Anesthesia/Anesthesiologist Very compassionate perfect skills.
Overall Assessment: I have been talking about how wonderful this place is since my surgery great facility and wonderful people work here!
Anesthesia/Anesthesiologist: Very polite and nice explained everything in detail to me - enjoyed them all.
Anesthesia/Anesthesiologist: Best anesthesiologist I ever had!
Anesthesia/Anesthesiologist: He listened to my concern and reassured me he would take good care of me. And he did. (I had a previous hospital experience of waking up intubated with my hands locked down.)
Anesthesia/Anesthesiologist: The anesthesiologists was the greatest in what he do and put me at a easy going worry free mind statement.
Anesthesia/Anesthesiologist:
Dr. Syed Shah
was thorough yet friendly and informative as was his staff.
Anesthesia/Anesthesiologist: Thought it was so nice that anesthesia assistant held my hand.

Paul A. Werfel, MS, NREMT-P, Director, EMT & Paramedic Program, Asst. Professor of Clinical Emergency Medicine
For the past several years,
Dr. Francis Stellaccio
has assisted the Paramedic Program in its mission. He has tirelessly made time to conduct the lectures on airway management, giving the students not just the didactic knowledge but the benefit of his vast experience. He has always been available to us without fail and has always had excellent reviews. Dr. Stellaccio has freely given of his own free time to see that the paramedic students were prepared both for their exams and clinical evolutions. His assistance has gone well beyond his responsibilities in the medical school, as he has come in on many weekends as an examiner on our national credentialing exams. In my twenty four years at Stony Brook, it is rare to find the combination of an accomplished mentor, clinician and teacher that is so willing to give of himself. Francis Stellaccio is such a person.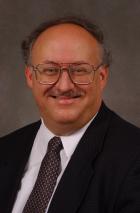 For many years,
Dr. Steve Vitkun
has made it a priority to assist the Paramedic Program in its mission. He has always been available to do multiple lectures on several topics. He has always been available to us without fail and has always had excellent reviews. LIke others in your department, Dr. Vitkun has freely given of his own free time to see that the paramedic students were prepared both for their exams and clinical evolutions. His assistance has gone well beyond his responsibilities in the medical school, as he has come in on many weekends as an examiner on our national credentialing exams. In my twenty one years at Stony Brook, it is rare to find the combination of an accomplished mentor, clinician and teacher that is so willing to give of himself. Your department is truly blessed to have Dr. Vitkun as a faculty member.

Stony Brook Medicine received 16 awards from Long Island Business News in its annual "Achievements in Healthcare Awards Competition". The Long Island's Best Ambulatory Care award went to the

Stony Brook Ambulatory Surgery Center

! Congratulations to all of those who work at the ASC!


Congratulations to the son of

John and Lil Rohan

, John "Johnny" Rohan on passing the NY State and Multistate Bar Examination! He is now a full-fledge lawyer and will be working in litigation.


Shivam Shodhan, MD

has been appointed to the Stony Brook Medicine's Institutional Ethics Committee (IEC) and Ethics Consult Service, joining our other faculty members, Drs. Deborah Richman and Tracie Saunders. All three of them serve as Ethics consultants covering 2-3 months of Ethics call/year in teams with other members of the group addressing and resolving situations of miscommunication, patient autonomy and capacity to consent, end of life issues, and more.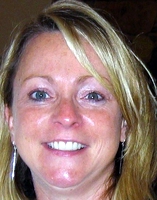 Diane Bogdan, PhD
is a Research Support Specialist who recently joined Dr. Martin Kaczocha's lab. Diane grew up on Long island (Mastic) and now lives in Massapequa. She is a Stony Brook graduate with a BS in Biology. After graduation she worked for the Wildlife Conservation Society as a Zoo Keeper. Research there involved decreasing stress in captive carnivores. During this time, she attended Queens College and completed a Masters in Biology. After graduation she worked as an intern at the Smithsonian Institute. She and her mentor developed a non-invasive hormone assay for North American porcupines. With this, they determined whether females developed a less risky, less rewarding feeding strategy when pregnant and/or rearing young without the influence of capture and release. Still interested in parenting behavior Diane entered the PhD program in Biopsychology at Hunter College. Her thesis examined parental influence on learning in zebra finch. She returned to Queens College as a postdoc and studied neurogenesis. Welcome, Diane!
Shivam Shodhan, MD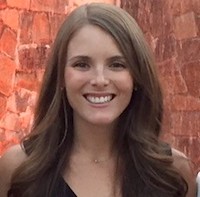 We are glad to have a wonderful addition to our CRNA anesthesia team!
Loren Wignall
graduated from Stony Brook University with a Bachelor of Nursing in 2011. Afterward, she pursued a Critical Care Fellowship at Northwell Health's Long Island Jewish Medical Center. From there, she worked in the Cardiothoracic ICU for three years before entering Columbia University's Nurse Anesthesia program. She completed many of her anesthesiology rotations here at Stony Brook so she's no stranger to team and was gladly welcomed. Lastly, Loren is excited to share that she will be getting married next month!

Syed A. Azim, MD
The Division of Orthopedics and Plastics Anesthesia consists of five full-time faculty members including myself,
Drs. Martin Szafran, Matthew Tito, Xiaojun Guo
and
Maria Lagade
. The recent addition of Dr. Tito will increase our ability to cover complicated Orthopedic procedures. Our team works closely with the Acute Pain Service and Orthopedic surgeons to assure that the patient's entire perioperative experience is pleasant. The division places patient safety, comfort, and satisfaction as its number one clinical priority. We serve a large patient population (24% of Main OR cases) requiring total joint replacement, adult spine surgery, orthopedic trauma surgery, sports medicine, hand surgery and a variety of plastic surgeries.
Apart from anesthesia care of Ortho cases, our division has developed a strong collaboration with basic science and Orthopedic surgeons. We did a quality research project in the field of perioperative pain in knee arthritis, risk stratifications of patients for severe post-operative inflammation and pain, which resulted in many publications over the last few years.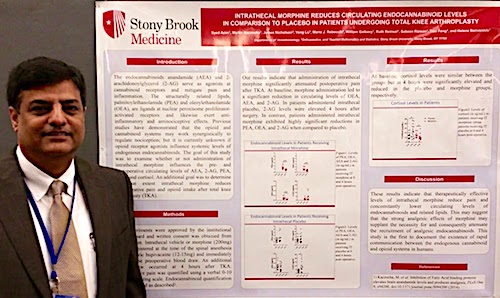 Currently, in collaboration with the University of Pennsylvania, we are conducting the
REGAIN
trial, a Multicenter randomized controlled trial which compares survival, functional recovery, cognitive outcomes and postoperative adverse events among patients age 50 and older receiving spinal vs GA for hip fracture surgery. By comparing two universally available, basic anesthetic approaches (General or Neuro-axial anesthesia), the results of the
REGAIN
trial will directly and immediately affect patient decision-making, care and outcomes for the more than 300,000 US patients who require surgery to treat hip fractures each year. In addition, it will help the more than 8.5 million older adults who face decisions about anesthesia for other major surgeries in the US annually.
As a part of a QA plan for major joint replacement surgery, we recently implemented comprehensive standardized protocols for hip and knee replacement for our Orthopedic surgeons. This includes preemptive analgesia, infection prophylaxis Anesthetic technique, blood loss prophylaxis, temperature regulation and fluid management. A new technique involving the use of tranexamic acid was introduced to prevent severe blood loss and reduce blood transfusion rate. We will continue to collect data for QA/QI purposes.
Our team is small but highly motivated and continues to work hard to provide world class anesthesia for our patients.

Shivam Shodhan, MD
A big congratulations to our ambitious CA-3 residents on their successful fellowship matches! We had a 100% match this year with our four residents looking to sub-specialize.
Here's what lies ahead for each one:

*
Dr. Eldhose Abrahams
- Pain Medicine - Emory University
*
Dr. Mikhail Kagan
- Pediatric Anesthesiology - St. Christopher's Hospital for Children, Drexel University College of Medicine
*
Dr. Scott Licata
- Pediatric Anesthesiology - Children's Hospital of Pittsburgh, University of Pittsburgh Medical Center
*
Dr. Nehul Patel
- Pediatric Anesthesiology - University of Michigan

Shivam Shodhan, MD
Chicago!
What can we say about this beautiful city? Not enough! Home to one of the best food, cultural destinations, and a place with so much to offer, the American Society of Anesthesiologists (ASA) hosted the 2016 Anesthesiology Meeting at McCormick Place.
With close to 30 posters and a multitude of workshops, panels, and lectures, Stony Brook Medicine's Department of Anesthesiology represented themselves very well and held their own amongst the various other institutions. Our attendings were involved in all aspects of the conference from the Society for Education in Anesthesia meeting, to Airway Workshops, to an innovative Nasal TSE-PAP Mask exhibit, to multiple Enhanced Recovery After Surgery related presentations, and plenty in between! Meanwhile, our residents and research fellow participated through medically challenging cases which covered the whole spectrum of our field (regional, pediatrics, obstetrics, pain management, cardiovascular). Lastly, both of our summer FAER students proudly represented us with their posters and oral presentation.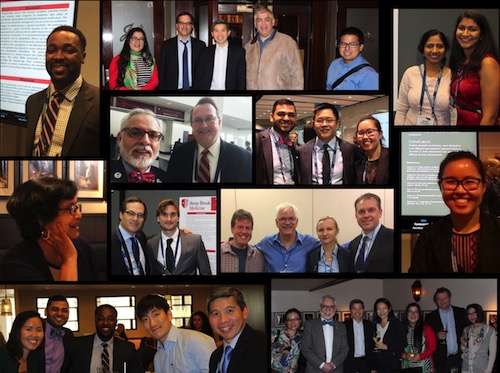 As with all things in life, a balance is always important! From the famous "Bean" and great city skyline to the World Series qualifying winning Cubs game, the attendees also got a chance to see and experience the highlights of the city. The department was able to meet up for a Stony Brook dinner and enjoy each other's company one evening as well!
We all are looking forward to the 2017 ASA Anesthesiology Meeting in
Boston, MA
!
Be sure to check out all the photos from the conference in the department photo gallery
ASA 2016 (Chicago)
!

Neuroscience 2016, the Annual Meeting of the Society for Neuroscience, takes place November 12-16 at the San Diego Convention Center. Our department will be represented by faculty members presenting a total of four abstracts.

* Clavin BH, Hamilton JA, O'Rourke J, Deutsch D, Haj-Dahmane S,
Kaczocha M
, Thanos PK. FABP5/7 deficiency decreases ethanol consumption in female but not male mice.
*
Puopolo M, Chakraborty S, Lu Y, Rebecchi M
. Inhibition of transient receptor potential vanilloid type 1 (TRPV1) receptor by α2-adrenergic receptors in dorsal root ganglia neurons.
*
Makaryus R
, Robinson J, Jan A, Fletcher T,
Enikolopov G, Benveniste H
. Multiple neonatal anesthetic exposures has more severe effects on adult rodent behavior.
* Hamilton J, Clavin B, Koumas C, Haj-Dahmane S, Deutsch D,
Kaczocha M
, Thanos PK. The role of brain fatty acid binding protein on sucrose consumption and the forced swim test.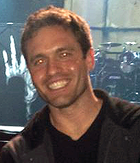 Shivam Shodhan, MD
Can you tell us a little about your background (hometown, college, dental school, etc.)?
Grew up in Las Vegas. Went to Arizona State for undergrad. Went back to Vegas for Dental School. Aaaand, now I'm here!
What attracted you to dental anesthesiology?
Brandon Fitzgerald said it was pretty cool.
How did you come to be a resident at Stony Brook (Why SB)?
I couples matched with Jon Bancroft. (wink)
What do you like most about being a resident?
Emails from Dr. Stellaccio.
What do you like least about being a resident?
Telling people that I'm not Dr. Probst. I don't know where he is! No, you call him yourself!
What pearls of wisdom would you like to share with your fellow junior residents to help them succeed in their time here and future careers?
You don't have to roll down the window on your car when you beep your badge in for the parking lot.
How would you describe our Stony Brook Medicine Anesthesiology Residency Program?
It's three years of dental anesthesia at Stony Brook.
What advice do you have for dental students looking to pursue a career in dental anesthesiology?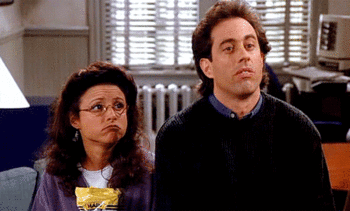 So what's the next step (fellowship, attending, research) you will be taking as you transition from the role of a resident to fellow/attending next summer?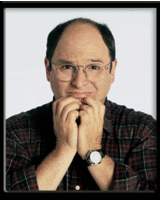 As you're soon to enter the real world of dental anesthesiology, what do you find most daunting?
No more lunch breaks.
If you could do it all over again (become a dentist), would you?
Ya, for sure. It's all good.
If you hadn't chosen to go into dentistry, what career path might you have followed?
Plumbing.
What has been your favorite residency memory of your 3 years here at Stony Brook?
Dr. Tito trying to reach for something on the top shelf.
When you aren't running on around the hospital saving lives, how do you like to spend your free time?
In line at Starbucks.
What do you like the most (and least) about living on Long Island?
Adrian (Fischl).
What is your favorite type of food?
It was Mexican, then Long Island messed that up... (editor's note
(ss)
: I sympathize with you too...)
What's your favorite restaurant in LI/NYC?
Shoprite.
Where would you love to travel to next and why?
Riverhead. Going to hit up some Outlet Mall action!
What's your favorite Tourist Activity in LI/NYC?
Throwing rocks at Connecticut.
Describe yourself in three words.
Gregory Charles Walton.
Who is your role model and why?
Well, it used to be that dude from Subway. But that went south real quick...
If you could make one wish, what would it be?
That I could find out who keeps calling Dr. Epstein every 30 minutes!
If you could leave us with one of your favorite quotes, what would that be?
He'ping.

Shivam Shodhan, MD and Ursula Landman, DO
The second Journal Club of this academic year took place on October 6th at The Curry Club. The topics for the evening were GFR as an Outcomes Predictor, PONV with Nitrous Oxide, and a brief statistical review on meta-analysis. The session was moderated by
Drs. Rishimani Adsumelli
and
Ana Costa
.
Dr. Justin Smith
presented a study on
glomerular filtration rate as predictors of outcome after surgery
by the Mooney et al. The systematic review and meta-analysis found that estimated GFR rate less than 60ml/min was associated with a 3 fold increase in 30 day mortality. Additionally, there was a strong nonlinear mortality at lower preoperative estimate glomerular filtration rates, and a relationship with eGFR in both short and long term prognosis after cardiac and vascular surgery. Renal function declines with age and can be associated with other conditions such as diabetes, dyslipidemia, and hypertension. Lower eGFR is a consequence and cause of reduced left ventricular stroke volume and heart failure. Overall, the data supports use of eGFR as an indicator of the risk of postoperative complications after cardiac and vascular surgery.
Dr. Anupam Sharma
reviewed a paper on
PONV in the evaluation of nitrous oxide
by Myles et al. This study found that an increased risk of PONV with nitrous oxide is nearly eliminated by anti-emetic prophylaxis. Severe PONV occurs in 10% and is seen to have postoperative fever, poor recovery quality and prolonged hospital stay. It was noted that this study gave a backhanded conclusion by noting there is PONV with nitrous and how medication can alleviate it. Interestingly, it was reviewed that nitrous oxide has been in use for over >150 yrs and currently many sway from using it.
Dr. Rany Makaryus
continued his multi-part statistical review series, focusing on Meta Analysis this session. The different types of studies that might be included in a meta-analysis are: case controlled, case selection and cohort. The main objectives of a meta-analysis are: to summarize and integrate results from a number of individual studies, analyze their differences, determine whether additional studies are needed and to generate new hypotheses. Problems associated with meta-analysis are: publication bias , search bias in the identification phase, and selection bias in the selection phase.
Kindly, refer to the
Journal Club web page
for details about the papers discussed at this and past Journal Clubs.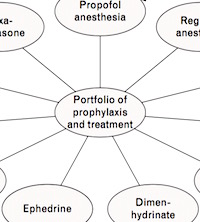 James P. Dilger, PhD

I had the pleasure of working with some talented students during this past summer.
Hugo Concha
is a Stony Brook University junior who transferred from Nassau Community College. Hugo participated in Stony Brook's
BioPrep Program
, an NIH-funded program to encourage underrepresented community college students who wish to further their education and pursue careers in biomedical sciences. During the first two weeks, he learned some biological techniques in BioPrep. He then spent the rest of the summer working on a project with
Dr. Jun Lin
and me. At the end of the program, he presented at a poster session along with other Stony Brook summer students. Hugo's project "The Effect of Dexmedetomidine on the Growth of Breast Cancer Cells", was accepted for presentation at the Annual Biomedical Research Conference for Minority Students. The BioPrep program is supporting his stay at the conference which will be held between November 9-12 in Tampa, FL.
I was a consultant for
Suselle Contreras
, a senior at Brentwood High School and
Sarah Adamo
, a junior at Smithtown West High School. Their high school science advisor,
Dr. Joanne Figueiredo
, asked for my advice regarding nicotinic acetylcholine receptors. These young women worked on the sea anemone
Nematostella vectenis
and observed a peristaltic behavior that can be modulated by nicotine and some neurotransmitters. The anemone is one of the most primitive organisms for which a complete gene sequencing has been done. Sarah and Suselle searched the sequence to identify possible genes underlying the behavior. Just last week, they were announced as Regional Finalists in the prestigious Siemens Competition in Math, Science & Technology!
Anjali Verma
, a senior at Kings Park High School, worked with me on a synaptic simulation project that was inspired by the cannabinoid receptor research of
Dr. Martin Kaczocha
. Anjali constructed a computer model of two neurons (pre- and post-synaptic) and four astrocytes. She incorporated key molecules such as the endocannabinoid 2-arachidonoylglycerol (2-AG), fatty acid binding protein, cannabinoid receptors and the enzyme that hydrolyses 2-AG. She then used simulation to assess the role of astrocytes in regulating receptor activity in the presynaptic neuron. Anjali is currently preparing a paper on her findings to submit to the Regeneron Science Talent Search (formerly supported by Intel).

James P. Dilger, PhD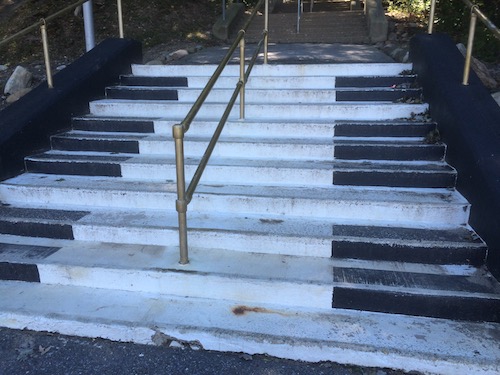 Shivam Shodhan, MD
Our department's very own Snake Pit celebrated yet another memorable holiday this year!
Halloween
, also known as All Hallows' Eve, is a day to embrace our inner kid and love for chocolate. We had some great costumes this year including kitty cats, cowboy, lumberjack, witch, voluptuous woman, M&M pack, bunny, and lanyard man amongst others! With a nice spread of dishes from devil eyeball eggs to gourmet seasonal cookies, faculty and staff gathered to enjoy the eerie music tracks and each other's company!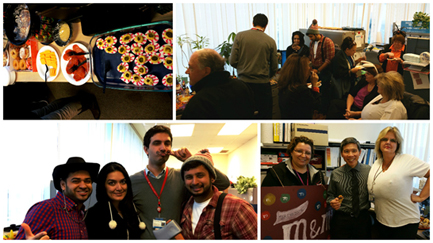 Look forward to the Snake Pit's last event of the year coming up, the
Ugly Sweater Party
!
Check out the photos here:
Snake Pit's Halloween Party 2016
!

Shivam Shodhan, MD
Our Stony Brook School of Medicine students hosted a jeopardy game fundraiser open to all public aimed at raising money for three student-run organizations focused to helping our community and future physicians. The three organizations were
Stony Brook HOME
,
Magic Aid
, and
Phi Delta Epsilon Fraternity
. Our department was amongst the
highest level of donors
, helping continue serve the Stony Brook students and Suffolk community.
Stony Brook HOME is a fully donation-funded student-run health clinic designed to help the underserved community of Suffolk County through free, dependable, and comprehensive health services and access to health education and social services.
MagicAid is a student-initiated program with the mission of relieving pediatric patients from some of their health worries by showing them and teaching them magic.
Phi Delta Epsilon is an international medical fraternity focused on creating physicians of integrity with a life-long commitment to our guiding principles of philanthropy and education through fellowship service mentoring and formal training in leadership science.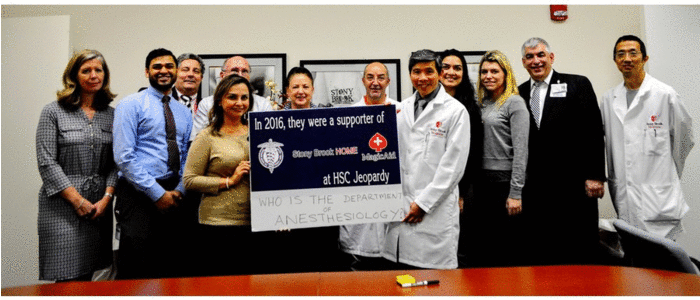 Shivam Shodhan, MD
We are deep into the 2016 Presidential Election process with
Election Day
right around the corner on
November 8th
! Whether you are rooting for Donald Trump, Hillary Clinton, or a third-party candidate, please be sure to vote this year!
Remember, voting day will not only affect the future of our economy, healthcare, and country as a whole, but also it will also affect our state with regards to your the U.S. Senators and House of Representatives.

Looking for your polling site? Look no further --
Poll Site Locator
!
#StonyBrookVotes

SleepTalker, the Stony Brook Anesthesiology Newsletter is published by the Department of Anesthesiology
Stony Brook Medicine, Stony Brook, NY
Tong Joo Gan, M.D., Chairman
Editorial Board: James P. Dilger, Ph.D.; Stephen A. Vitkun, M.D., M.B.A., Ph.D.; Marisa Barone-Citrano, M.A.; Shivam Shodhan, M.D.