Volume 26 Number 4
Stony Brook, NY

<

October 2016

>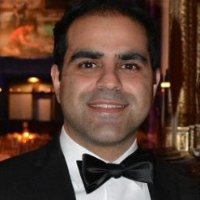 Vahé S. Tateosian, MD
has joined our department as an Assistant Professor in the Pediatric Anesthesiology Division. Dr. Tateosian received his medical degree from St. George's University School of Medicine in Grenada in 2008. His internship was in Internal Medicine at Nassau University Medical Center. This was followed by an Anesthesiology residency at both Nassau University Medical Center and WInthrop University Hospital. Dr. Tateosian then traveled to the Cleveland Clinic Children's Hospital for a Pediatric Anesthesiology Fellowship in 2012-13. He then joined the staff of St. Barnabas Medical Center in Livingston, NJ and Children's Hospital of New Jersey at Beth Israel Medical Center in Newark, NJ.
Dr. Tateosian is not a stranger to Long Island! He earned a Bachelor of Engineering degree at Hofstra, worked as a Bioengineering Research Coordinator at Hofstra and did a Graduate Research Fellowship in the Department of Biomechanics here at Stony Brook.
Dr. Tateosian is quite active in Medical Missions having traveled to Armenia for three of them. In addition, he organized and moderated the first ever live interactive kidney transplant surgery between St. Barnabas' and the Arabkir Medical Center in Yerevan, Armenia. This provided an interactive learning experience where medical professionals in Armenia interacted with the anesthesiologist, intensivist and transplant surgeon in real time during transplant surgery.
Welcome back to Stony Brook, Dr. Tateosian!

Stephen Vitkun, MD, MBA, PhD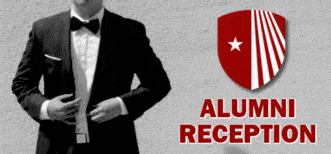 SAVE the DATE and SPREAD the WORD!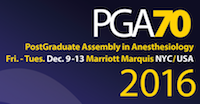 The Annual Stony Brook Anesthesiology Alumni Reception!
Saturday December 10th 2016 (PGA Saturday) from 5 to 7pm
Venue:
The Yale Club, NYC
All Stony Brook Anesthesiology Faculty, Residents and Alumni are invited to attend.
Please spread the word to the alumni you know!
RSVP to Ms. Martha O'Brien by
email
or phone 631-444-2904 by November 28.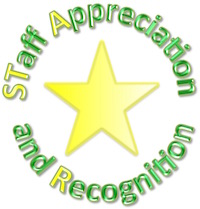 Press Ganey patient satisfaction reports on the Ambulatory Surgery Center

Anesthesia/Anesthesiologist: Was very pleased anesthesiologist spoke with me before and explained everything. Made me feel much better.

Anesthesia/Anesthesiologist: She was amazing and made me feel very comfortable.

Overall Assessment: Every person I dealt with was kind, caring, courteous, informative and reassuring. Great job on every level!

This was my first surgery and I was very scared. However, when I started meeting the nurses and anesthesiologist Dr. Eleanor Romano, I felt very safe and I had a great experience with the whole team. If you have to have surgery, this is the place to do it.

Anesthesia/Anesthesiologist: Amazing, didn't feel a thing.

Anesthesia/Anesthesiologist: I really liked the anesthesiologist - he spoke clearly and explained everything. He did a great job with the IV - it wasn't uncomfortable while waiting for surgery. Anesthesiologist spoke with me before procedure to assume me of my care and explain what would occur. Again professional, friendly, comforting. Excellent!

Jun Lin, MD, PhD, has been invited to serve on the ASA Educational Track Subcommittee on Ambulatory Anesthesia for the 2017 Governance Year.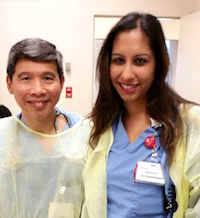 After just over one year,
Dr. Aysha Hasan
is leaving Stony Brook. She will assume a position at the Boston Children's Hospital. Best wishes! Dr. Hasan has this to say about her stay in our department:
"I want to thank everyone for being kind and accepting me as a part of the faculty during this time last year. I had a very nice experience working amongst everyone. I will miss aspects of each and everyone in the department from fellow colleagues, residents, nurses, techs, administrators, and leadership. I have learned a great deal from my time being at Stony Brook and I hope to take some of these lessons to my next journey. I know I will see many if not all of you again later on down the path of my career at conferences and other anesthesia related events. I hope to stay in touch with many of you. My hope, from my time here at Stony Brook, is that I was able to contribute some of my own experiences and knowledge to the department and division to help towards its advancement and progression. Once again, thank you for being a wonderful group of people to be in a practice with. I hope to cross paths with all of you again in the future."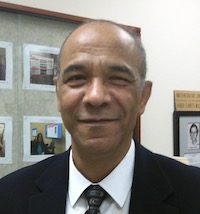 Dr. Abdel-Aziz Gaber
is retiring. Dr. Gaber studied medicine at Alexandria University in Egypt and did a Surgery Residency at Alexandria University Hospital. After coming to the US, he did a Anesthesiology Residency at MetroHealth Medical Center in Cleveland, OH. This was followed by a Surgery Residency at Robinson Memorial Hospital in Ravenna, OH. In 1999, he came to Stony Brook as an Anesthesiology resident. Dr. Gaber has been an Attending at Stony Brook since 2003. We wish him all the best in his retirement!
More
photos
from recent farewell luncheons.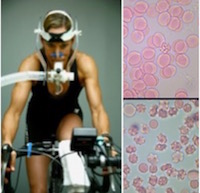 Elliott Bennett-Guerrero, MD
has been awarded a grant from the National Heart, Lung and Blood Institute for his proposal "VO
2
Max:
In Vivo
Model for Functional Red Cell Testing. Can RECESS be explained?" Although the FDA permits patients to be transfused with blood that has been stored up to 42-days, the effectiveness of this blood has never been determined. In his cross-over study, Dr. Bennett-Guerrero will randomize thirty fit 18-40 year old healthy volunteers to receive two units of their own autologous RBCs that have been stored for either 7, 28, or 42 days. He will test the hypothesis that exercise performance (VO
2
Max= maximum oxygen consumption) deteriorates after transfusion with RBCs stored for 42 but not 28 days. This is important because no studies have definitively shown that storage duration can affect RBC function. This model holds promise as a rigorous and quantitative
in vivo
functional assay of RBC function, which can address the quality of the oldest RBCs since a clinical trial is likely not feasible and also addresses an unmet need for future RBC transfusion research.

Srinivas Pentyala, PhD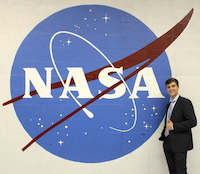 John Pfail
, an undergrad student who works in my lab, was selected by NASA to work at Ames Research Center, in California this past summer. John worked on a project titled, "Cross-Species Meta-Analysis of Spaceflight Transcription Profiling Datasets". NASA has conducted a substantial number of high-throughput transcriptomics studies to evaluate the effects of space travel and microgravity on gene expression. These studies encompass a wide variety of model organisms including humans, mice, rats, fruit flies, roundworms, yeast and a flowering plant (thale cress). Comparison of expression profiles across species may reveal gene classes that are impacted by microgravity but were not revealed by the analysis of individual studies. Because gene orthologs often have similar functions, interactions, and regulatory mechanisms in different organisms, this approach may uncover basic, conserved pathways involved in the response of organisms to gravity. John performed a meta-analysis of the data in the NASA GeneLab repository. The goal was to identify functional systems impacted by spaceflight.
Now that John has returned to Earth, I mean Stony Brook, he will use the tools he learned at NASA to the study the effects of algorithmically derived anabolic bone peptide on differential gene expression of stem cells.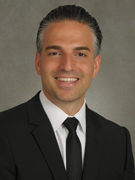 Marco Palmieri, DO

The chronic pain division is offering a new therapy available to treat a multitude of chronically painful conditions. These include chronic spine pain due to facet arthritis, chronic knee pain, and sacroiliac joint pain. Other potential applications include chronic hip pain and lumbar discogenic pain. COOLIEF® cooled RF is a procedure that uses cooled radiofrequency energy to safely target the sensory nerves causing pain. RF energy heats and cools the tissue at the site of pain. COOLIEF® circulates water through the device while heating nervous tissue to create a treatment area that is larger than conventional RF treatments. This allows for a potentially greater probability of lesioning the intended nerves. This combination targets the pain-causing nerves without excessive heating, leading to pain relief.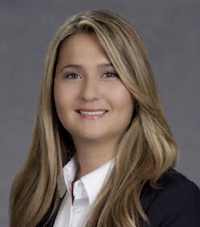 Shivam Shodhan, MD
Can you tell us a little about your background (hometown, college, medical school, etc.)?
I am from Eskisehir, Turkey. I moved to the U.S. right before college. I finished undergrad and medical school at the University of Miami.
What attracted you to anesthesiology?
Since I did my first anesthesiology rotation as a medical student I thought anesthesiology was a great field. The people seemed happy, they had great things to say about their lifestyle, and the field itself was intellectually very stimulating. I did consider other fields afterwards but I am glad I ended up in anesthesiology.
How did you come to be a resident at Stony Brook (Why SB)?
I heard great things about Dr. Gallagher from the people back home in Miami.
What do you like most about being a resident?
Having all the other residents to support each other.
What do you like least about being a resident?
Probably the same thing all the residents complain about all the time: The hours can be very demanding during residency. The already little free time we have, becomes even more precious when we have a family.
What pearls of wisdom would you like to share with your fellow junior residents to help them succeed in their time here and future careers?
Use every opportunity to learn. This is our time to try different things and possibly make mistakes, when we still have the training wheels on, and that's ok.
How would you describe our Stony Brook Medicine Anesthesiology Residency Program?
Every program has its pluses and minuses. I am grateful for all the education and experiences I gained here. In these three years I met a lot of amazing people, and hopefully formed life long friendships. I am very thankful for all the support I received over these years and very happy to be a part of the anesthesia family.
So what's the next step (fellowship, attending, research) you will be taking as you transition from the role of a resident to fellow/attending next summer?
Private practice, most likely back to Miami, what can I say I'm happier when I'm at the beach!
If you could do it all over again (become a doctor), would you?
I would definitely go into medicine again, I cannot imagine doing anything else.
If you hadn't chosen to go into medicine, what career path might you have followed?
I want Anthony Bourdain's job!
What has been your favorite residency memory of your 4 years here at Stony Brook?
During our first month in anesthesia, one day we were sent home early and we all ended up going to the beach together. That was great.
When you aren't running on around the hospital saving lives, how do you like to spend your free time?
I like to spend time with my daughter Sophie, preferably at the beach. Also like to try different restaurants/food around the city with my friends and my husband Felix.
What do you like the most (and least) about living on Long Island?
I don't live on Long Island, but I hear the parks are nice.
What is your favorite type of food?
I love mediterranean, korean, spanish, italian, sweet, savory,..basically all food except okra. No matter how many different ways I tried okra I don't seem to like it.
What's your favorite restaurant in LI/NYC?
There is this Korean bbq place in Queens close to my place I enjoy very much, I can't remember the name though.
Where would you love to travel to next and why?
Spain I think, because I love tapas!
What's your favorite Tourist Activity in LI/NYC?
Definitely the beaches in LI and all the restaurants, bars and shows in NYC, there is so much to do.
Describe yourself in three words.
Positive, Calm, Goofy
Who is your role model and why?
I have to say Dr. Poovathor as well, like Soohoo my goal is to get a mustache like his one day! Joking a side we have some great attendings here whom I wish one day I will come close to in knowledge and skills.
If you could make one wish, what would it be?
Considering the way the world is changing right now, I wish our children will have a decent future. Wow...that sounded too depressing, let's go with world peace.
If you could leave us with one of your favorite quotes, what would that be?
He'ping


Department members will be making 36 presentations and moderate an abstract session at the annual meeting of the
American Society of Anesthesiologists
. The meeting will be held in Chicago from October 22-26. A
meeting itinerary
can be viewed and downloaded at the
Department of Anesthesiology website.
(It is on the Quick Links menu found on every webpage).
Please visit our Presenters while you are at the ASA meeting. And, don't forget to take photos of department members standing in front of posters! We can use these in November's issue of
SleepTalker
, on our website and in the library display case.
Medically Challenging Cases
• Abrahams E, Izrailtyan I. Anesthetic Management of a Patient With Subaortic Valvular Stenosis
• Abrahams E, Izrailtyan I. Anesthetic Management of Intraoperative Left Ventricular Rupture and Associated Mitral Valve Regurgitation During a TAVR Requiring Conversion to Open AVR
• Abrahams E, Schabel JE. Anesthetic Management of an Obstetric Patient With Platelet Storage Pool Deficiency
• Abrahams E, Scott B. Pulmonary Hemorrhage after Cryoballoon Ablation for Treatment of Atrial Fibrillation
• Fisch AMl, Adsumelli RS. Paradoxical Vocal Cord Motion Disorder: A Typical Cause of Postoperative Stridor Presents a Diagnostic Dilemma for Anesthesiologists
• Fischl AM, Loh SA, Bilfinger TV, Izrailtyan I. Removal of an Unstable IVC Thrombus Refractory to Medical Treatment in a Patient With Heparin Resistance
• Fradlis A, Kogan A. Caesarean Section in a Patient With Intracranial Schwannoma With Hydrocephalus
• Hua B, Adsumelli RS, DeMarco A, Park J. Cerebral Autosomal Dominant Arteriopathy With Subcortical Infarcts and Leukoencephalopathy (Cadasil): Postoperative Care Complicated by Unexpected Pseudoseizures
• Hua B, Oleszak SP. Positive Pressure Facilitating Difficult Nasal Intubation
• Hua B, Oleszak SP. Tracheostomy Exchange to Tracheal Button for Congenital Hypoventilation Syndrome
• Josma J, Schabel JE, Shah S. Wolff-Parkinson-White Syndrome During Pregnancy
• Josma J, Steinberg ES, Costa AC, Schabel JE. Management of a Parturient With Brugada Syndrome
• Kagan M, Levin S, Epstein RH. Management of a Pediatric Patient Found to Have a Tracheal Web During Endotracheal Intubation
• Kagan M, Moon R, Tan M. Mental Nerve Block for Right V3 Postherpetic Neuralgia
• Kagan M, Parikh P, Izrailtyan I. The Anesthetic Management of a Patient Having a Balloon Valvuloplasty for Severe Mitral Stenosis With Intraoperative Event of a Third Degree AV Block
• Khmara K, Abola RE, Delemos M. Anesthetic Management of Obstetric Patient With Intracranial Cavernous Malformations, Factor VII Deficiency, and Severe Mitral Regurgitation
• Kim E. Anaphylactic Reaction During Elective AAA Repair
• Moy J, Oleszak SP. Bronchial Blocker for One Lung Ventilation in Resection of Potentially Infected RML
• Nelsen D, Praslick A, Panesar R, Seidman P. Utilizing TCOM to Assess Pending Respiratory Failure in PICU
• Nelsen D, Stanley SM, Stuart W, Cho B, Schabel J. Psychogenic Seizures after Epidural Local Anesthetic Administration
• Nelsen DA, Alcala C, Schabel JE. Anesthetic Considerations for Cesarean Section in Parturient With Cerebral Cavernoma
• Nunziata RL, Wang M, Page CR. Emergent Intubation of a Morbidly Obese Patient With Distal Tracheal Mass
• Pollack J, Probst S. Anesthetic and Post Operative Management of Venous Air Embolism in the Seated Position
• Shodhan S, Gupta R. Airway Management in a Patient With Sturge-Weber Syndrome
• Shodhan S, Gupta R. Myoclonic Activity With Low Dose Dilaudid PCA
Oral Presentation
• Gan TJ, Soergel D, Skobieranda F, Burt D, Cheng J. Duration of PCA Interruptions With Oliceridine (TRV130), A Novel µ-GPS, Versus Morphine
Posters
• Habib AS, Hwang S, Zgheib R, Dhakal I, Greenup R, Gan TJ. Risk Factors Associated With Persistent Pain After Breast Surgery
Panels
• Gan TJ. Novel Anesthetic Drugs in Ambulatory Surgical Practice
• Gan TJ. Enhanced Recovery After Surgery in the United States: Implementation and Results in the Perioperative Medicine Era
• Grecu L. Updates on the Respiratory Care Management of Patients With Severe Respiratory Distress/Failure
Workshops
• Stellaccio FS. Difficult Airway Workshop with Simulation
• Stellaccio FS. Basic and Advanced Flexible Fiberoptic Intubation Workshop
Refresher Course
• Gan TJ. Enhanced Recovery Principles for the Ambulatory Patients
Clinical Forum
• Willoughby P. Disaster in the Office (moderator)
Point-Counterpoint
• Willoughby P. Peripheral Nerve Catheters for Outpatient Surgery. Single Shot Blocks.
Scientific and Educational Exhibit
• Gallagher C et al. A Simple Nasal TSE-PAP Mask/Circuit Assembly to Provide Continuous Active Oxygenation During Routine and Emergency Endotracheal Intubation in the OR and at the Remote Locations

Shivam Shodhan, MD and Ursula Landman, DO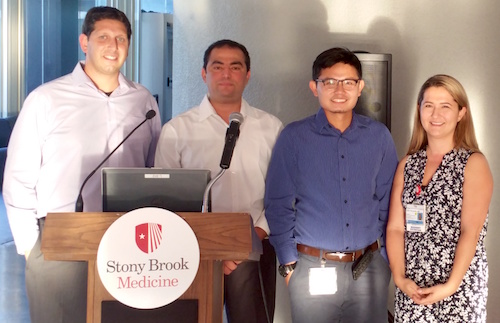 The first Journal Club of this academic year took place on September 22nd in the Stony Brook Galleria. The topics for the evening were Perioperative Visual Loss, Ischemic Optic Neuropathy and a brief statistical review on
p
-value. The session was moderated by
Dr. Wesam Androus
.
Dr. Rey Llenes
presented a study on
risk factors associated with ischemic optic neuropathy (ION)
by the Postoperative Visual Loss Study Group. He shared how ION can commonly cause visual loss after spinal fusion surgery. The study compared 80 patients with ION to 315 matched control subjects. The various ION-dependent risk factors were male sex, obesity, wilson frame, long surgery duration, larger blood loss and lower percent colloid given. The authors concluded that preventative strategies are the only option to reduce the incidence of visual loss. The ASA practice advisory for perioperative vision loss additionally recommends to use maneuvers to keep the head at or higher than the heart to reduce venous congestion in the head. Additionally, the risk of ION may also be decreased by minimizing the prone position and maximizing hemostasis/minimizing EBL, and using of colloid along with crystalloid.
Dr. Aylin Gonzales
reviewed a paper on
perioperative visual loss in spine fusion surgery
by Rubin et al. The study used a large, nationwide hospital database to identify trends and risk factors for ION incidence during spinal fusion. They found that perioperatve ION in spinal fusion decreased 2.7-fold between 1998-2012. Additionally, older age, male sex, transfusion history and obesity were factors that increased the risk of ION. A limitation of the study included not enough data to assess the accuracy of coding complication such as ION (over- or under-coding). Additionally, we discussed the importance of informed consent from surgeons and anesthesiologists, since this is a devastating complication that patients should be aware of and understand.
Dr. Rany Makaryus
began a multi-part statistical review series which will take place over the Journal Club sessions this academic year. To start off the first review sessions, he focused on the meaning of a
p
-value. The
p
-value is defined as the probability of obtaining a result equal to or "more extreme" than what was actually observed, when the null hypothesis is true. He reminded us to that this statistical measure is distinct from clinical significance.
Be sure to join us on our upcoming Journal Club this month on October 6th at The Curry Club, where we will discuss nitrous oxide induced PONV and GFR as a predictor of outcomes! Refer to the
Journal Club web page
for about the papers discussed at this and past Journal Clubs.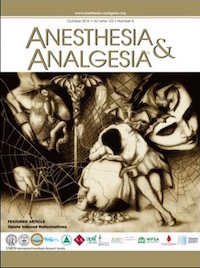 Ursula Landman, DO, FAOCA
The Medical Student Anesthesia Interest Groups are off to a great start. This month, I spoke to 68 Stony Brook Medical Students and 67 NYIT COM students about anesthesiology as a specialty. I also discussed the different subspecialties, academic vs. private practice and the Summer Research opportunities available through FAER. The students had some good questions and expressed interest in the activities the groups will offer this year. Many students plan to attend the PGA in December. If you happen to see one of them, please make a point of introducing yourself.
The president of the NYIT-COM group this year is Sal Intagliata who used to be an anesthesia technologist in our department!
Please let me know if you would like to speak with either or both of the groups this academic year.

James P. Dilger, PhD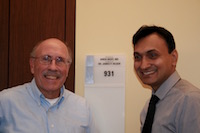 I often use this column to boast about the accomplishments of current and past students. Forgive me then, Dear Reader, for turning this around to tell you about a former student who did something awesome ... for me! In 1990, Hiren Mody became the first Stony Brook undergraduate student to pursue research in my lab. I appreciated his dedication, his attention to details and his friendly personality. When he took a year off between graduation and medical school, I welcomed him back into the lab as a research technician. When he had a half-year interval between completing his MD and starting his residency, I was more than happy for him to continue working on the lab's research. After finishing his residency, Dr. Mody became a hospitalist at Stamford Hospital in Connecticut, where he remains today. Every so often, he comes by to chat. When he visited this spring, he told me that he had contributed to Stamford Hospital's new building campaign. He was told that the size of his contribution entitled him to "name" a room. Hiren then asked my permission for him to "name" the room for me! Wow, was I shocked! Hiren said that of all his teachers throughout the years, I had made the biggest impression on him. Unbeknownst to me, I had taught him to teach! He said that he employs my style of teaching and my patience with students, when he teaches medical students and residents at Stamford Hospital. On September 17, Kate, Andrew, Kate's Dad, my sister Lena, her husband Tom, Hiren and I met at the newly-opened hospital, went to the cardiology floor and visited Room 931. I was truly touched and honored.
The lesson here, I believe, is the importance of Teaching and Mentorship. Be it in the lab, in the classroom or in a clinical setting, we must always strive to find the right words and to assume the right attitude when we teach ... because it matters! You must have had at least one teacher in your life who really made a difference to you. Have you told her or him that lately?
P.S. There is no truth to the rumor that I have incorporated "931" into all of my internet passwords! Just some of them.

Shivam Shodhan, MD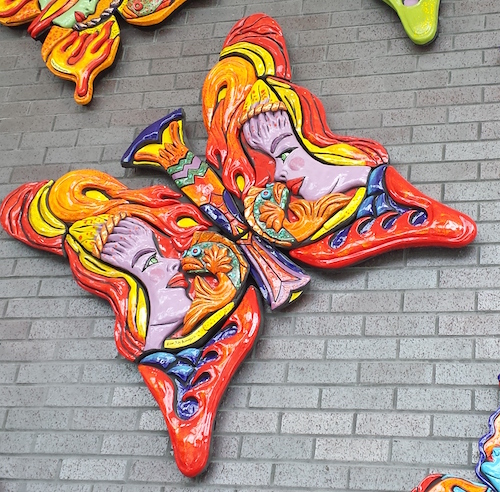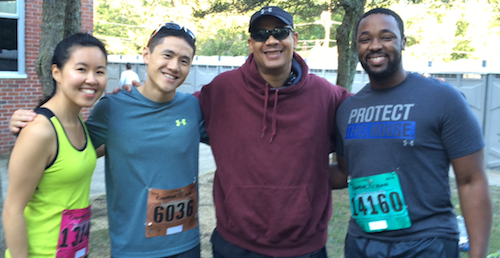 At the Cow Harbor 10k Race in Northport on September 17:
Dr. Betty Hua; Dr. Steve Chen, Troy Stiebel, CRNA; Dr. Jeff Josma
.

Shivam Shodhan, MD
As we awaken to misty mornings and smooth winds rustling the repainted leaves from their trees, it means autumn is here and summer is finally over. Along with the change in foliage comes many treats for everyone. Football season starts, TV shows resume, pumpkin-flavored beers arise, and let's not forget the return of seasonal
coffee
flavors (pumpkin spice lattes)! Yes, anesthesiologists love their coffee!
So let's pack away the trauma season for another few months, grab a nice cup of coffee, take a moment to sit outside on a bench and enjoy the beauty of change.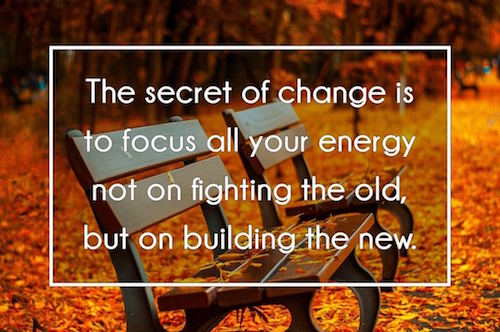 P.S. In recognition of the importance of coffee, Stony Brook University just debuted their Starbucks coffee-truck (

picture

)! It's one of only eight in the country and the first ever in New York State. It will serve the full line of hot and cold beverages, along with pastries, breakfast sandwiches and lunch items, and will be located near the Student Activities Center on the university campus.

SleepTalker, the Stony Brook Anesthesiology Newsletter is published by the Department of Anesthesiology
Stony Brook Medicine, Stony Brook, NY
Tong Joo Gan, M.D., Chairman
Editorial Board: James P. Dilger, Ph.D.; Stephen A. Vitkun, M.D., M.B.A., Ph.D.; Marisa Barone-Citrano, M.A.; Shivam Shodhan, M.D.